Bs tween bedroom - the reveal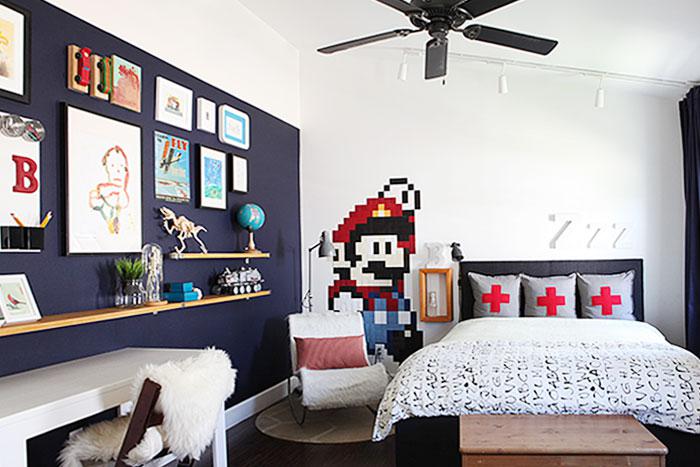 The time has come, the time is now ~ Dr. Seuss
To show you the final reveal of B's tween bedroom make over.
It all started way back in November 2012, when I put together an
Advent calendar
for B. One of the gifts was a little
embroidery kit
that I made for him.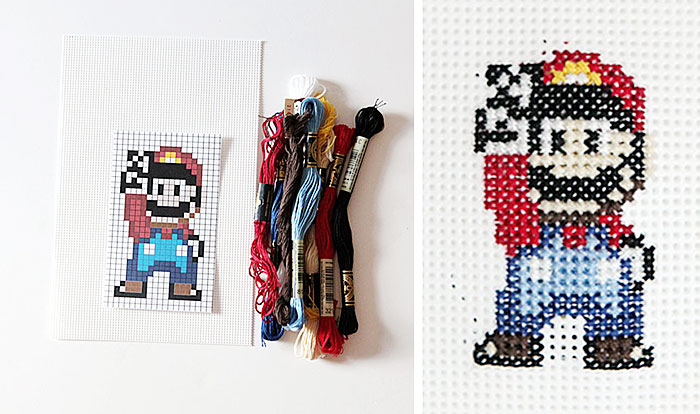 Which he finished embroidering by himself. I love how that came out. I later cut a matte and
framed it for his gallery
wall.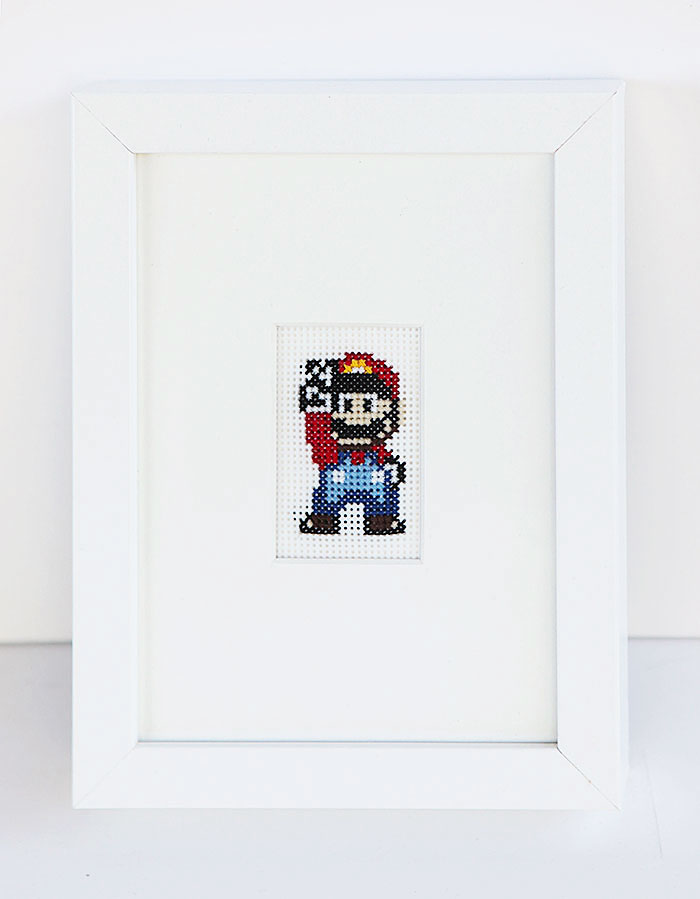 This Mario set the tone for the whole room and after a
few tweaks
, I made this
mood board
for the room.
Sources
Here is the finished room.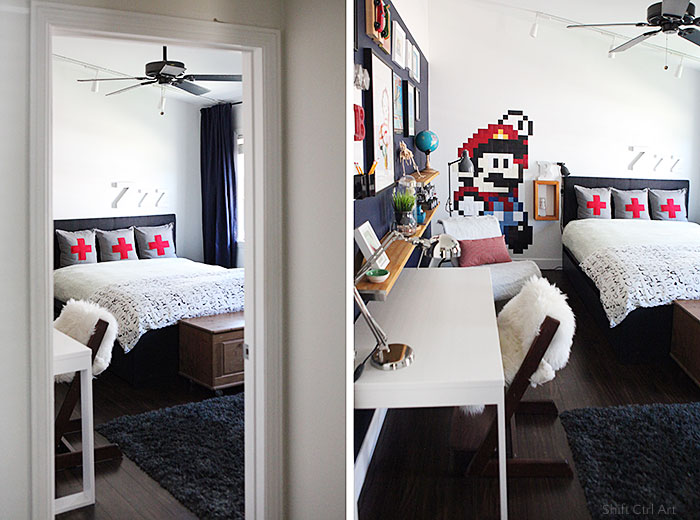 Looking in through the door way from the hall.
Frank and I built the bed in 2009
for B. It's a queen bed with trundle. It was originally stained, but for this make-over we had it raised up a bit to make room for a center post that was more substantial. We made the bed with some parts from IKEA, wood from the hardware store, and brackets from Rockler. The whole process is
documented here
and is one of the
reader top 10
posts in my archive.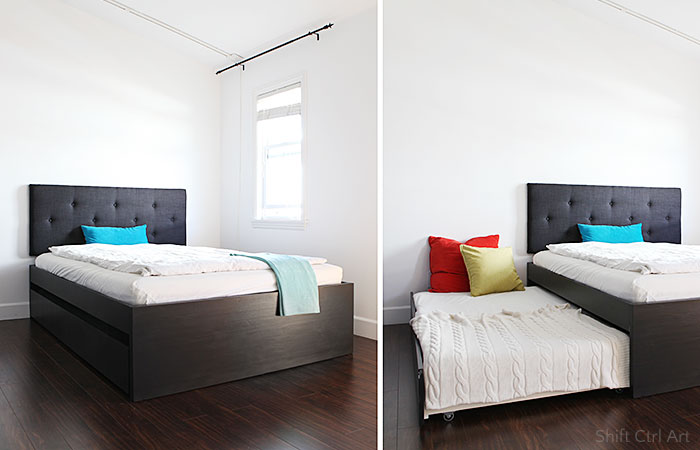 Trundle in, trundle out.
It has been great for sleep-overs as well as guests. We have room for 5-6 sleeping guests between B's room and the guest room. B sleeps on a mattress on the floor in our bedroom when we have that many staying with us, which has happened a couple times. I love to have house guests and play bed and breakfast with them.
We made a tufted headboard for the bed. I used a charcoal upholstery grade furniture fabric (
bought in Denmark
) I originally made the buttons myself with one of those kits from JoAnn's. But this particular fabric is so thick, the buttons started popping off, so I took some fabric to an upholsterer and had her make a new set on a button machine. When one of the old ones pops off, I switch it out with one of those. They hold up fabulously and don't pop off.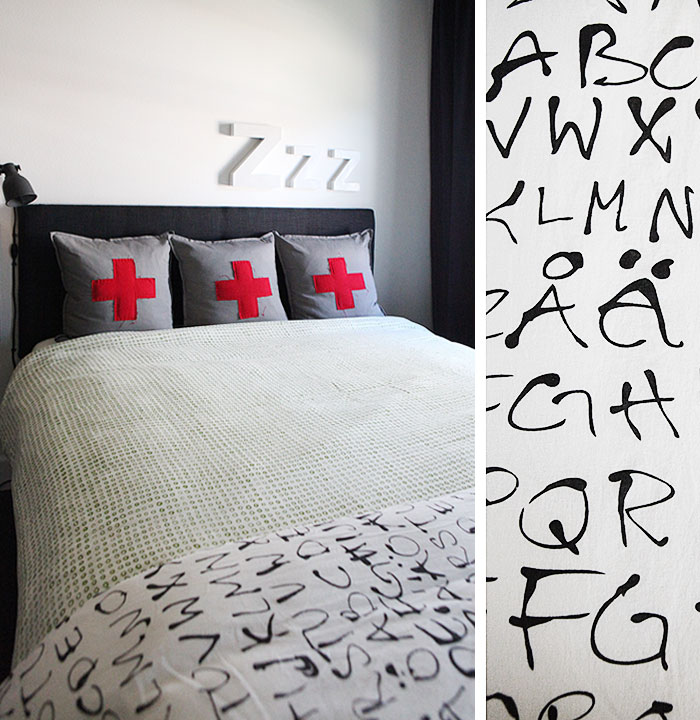 I got the
Eivor Ord
cover for the foot of the bed instead of the Twåblad cirkel (not available anymore) which was on the mood board. Mainly because it was in stock and cheaper. It had the same black/white effect I wanted. I think every room needs a black/white moment.
I hand sewed some
Swiss crosses to some GURLI pillows from IKEA.

Over the bed, I put some spray painted Zzzs. They balance out the wall without drawing too much attention to themselves because they are the same color as the wall.
I built a little
wall mounted cubby
for the wall out of some wood that was left over from our
Deck hand rail project
. Here staged with a glass carafe. In real life B has a plastic water bottle here. Full disclosure and all that. The glass carafe is prettier in a picture though.
Frank hung a
Hektar
lamp next to the bed and I secured the cord with little wire holders that I painted black with a sharpie.
Next to the bed I wanted to do a project with B. We were talking about it and B said: What about something pixelated? That fired straight into my brain: cardstock, squares, another Mario, in less than a second.
How we
Super sized Mario
- this was a homeschooling project as well. Math and all that.
I re-used B's old IKEA Emmabo chair (discontinued) by
sewing a new faux fur cover
for it.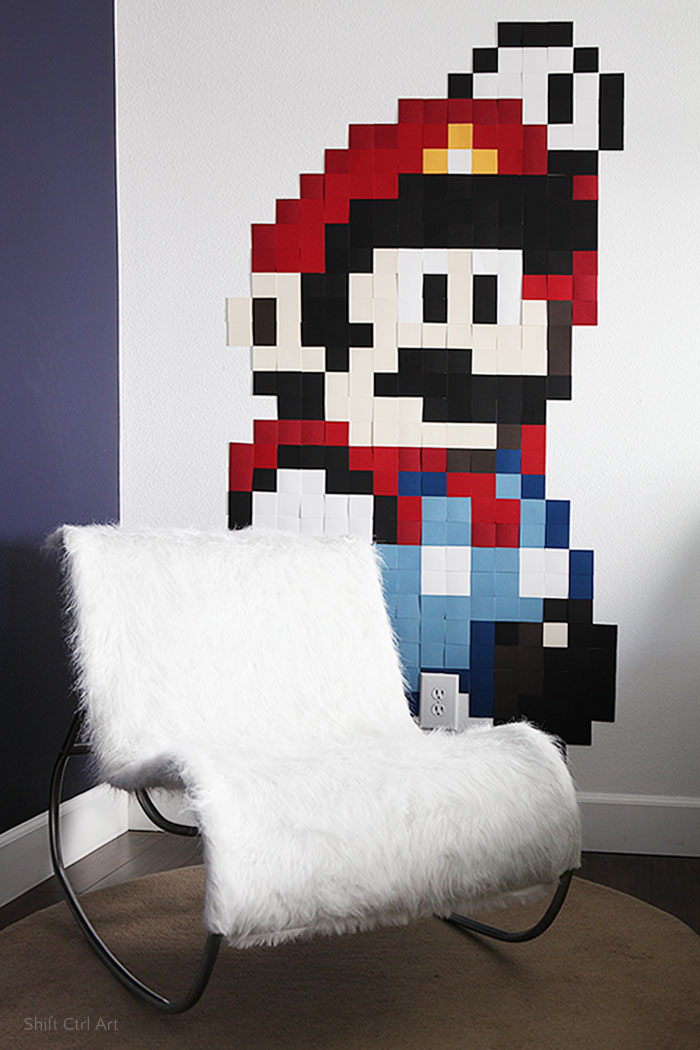 I dyed some curtains
for the room in a nice dark blue color. I mixed navy blue RITT color with a bit of black to get this color. The original curtains were light blue.
I would have just bought some in a dark blue, but I couldn't find any dark blue
linen
curtains. Believe me, I searched. The ones in the mood board were polyester and pilling like crazy, so pass.
Once I had that curtain color, I chose a matching dark blue color for the opposite wall. I painted it
Valspar's Blue Coal.
All the other walls and ceiling are painted Valspar's white. Just the base white paint they have on the shelf. They have since come out with an Ultra White, which I like even more. It's peculiarly enough a little less blue.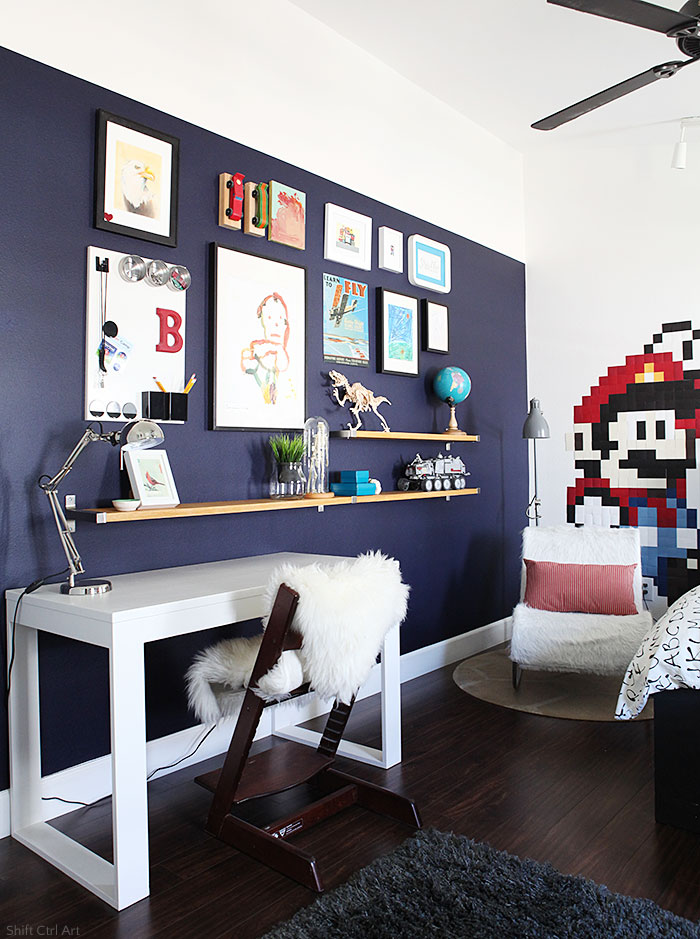 Frank and I built the white desk
and
I got some Asp wood for some shelving
which our handyman helped make by cutting the wood down for me to fit into some
IKEA Ekby Bjärnum
brackets. I used the same stain for the shelves as for the cubby.
The rug under the chair received a
painted hexagons pattern
.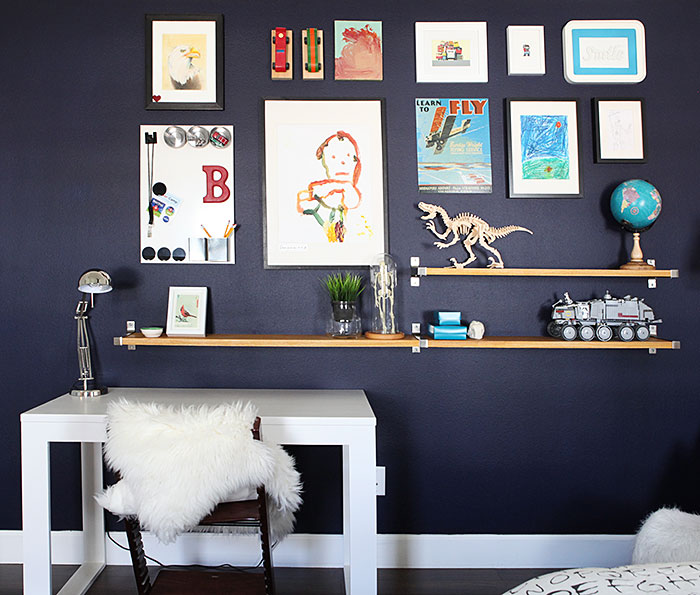 I hung a bunch of
B's artwork
above the shelf. Top left an eagle he made at art class. Next to that two Derby cars he made for cub scouts. Frank and B made some wooden blocks with dowels for them to hang on. Next to that a green and red abstract he made at 5 years old (I think). Embroidered Mario is on the top row, next to last. Bottom second, B's first painting of himself - also around 5 or 6 years old.
On the shelves I put a dinosaur he put together one time, one of his many Lego sets, a skeleton he put together after a trip to the Science museum. On the far left a little ceramic bowl he made when
we took a ceramics class
together.
Then
I cleaned out and organized his closet and book case
last week. Which was all that was really needed to call this room done.
I organized his book case in the last corner of the room. This wall is also where Sonic is hanging out, which was on the mood board. Another drawing of B's that I had printed as a large print and framed for his room.
That's how
this room
became B's
tween
boy bedroom.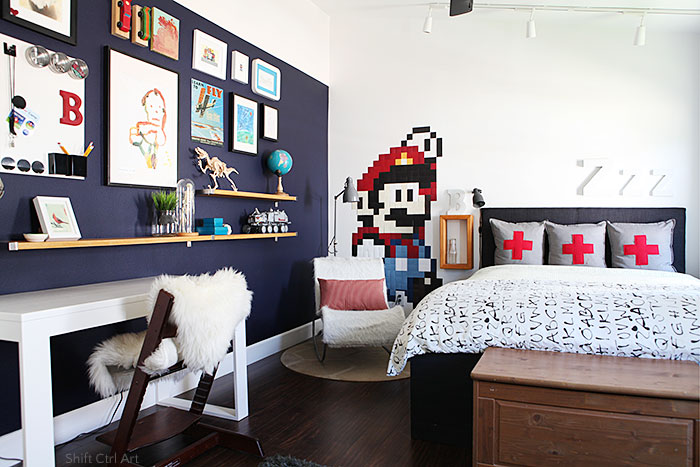 B turns teenager this October. Shwsssss (sound of years whizzing by).
So.
Who is ready for a
teen
make-over?
I kid.
Believe me, I am not re-doing his room in here anytime soon.
Here is a round-up of all the DIYs that happened in this room.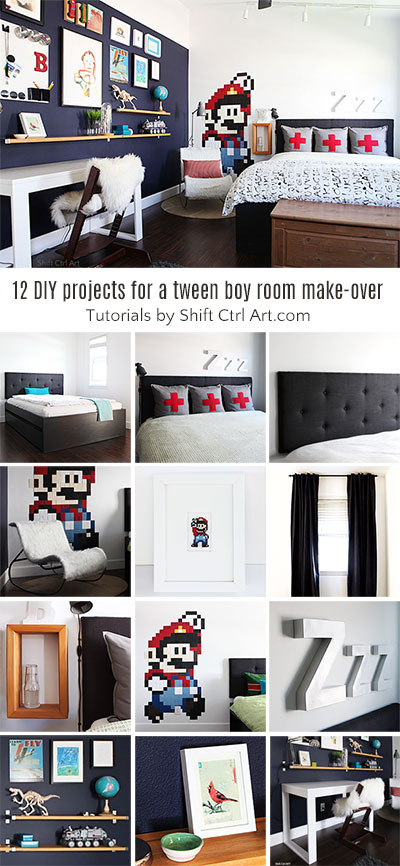 Share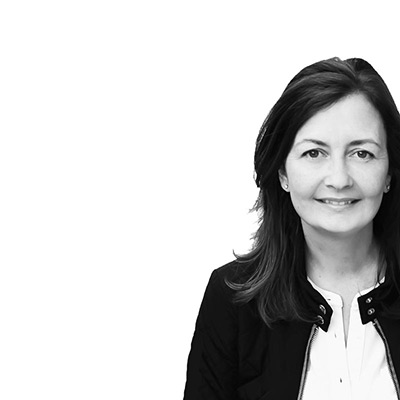 Categories
Bs tween bedroom - the reveal is posted in the category
B's bedroom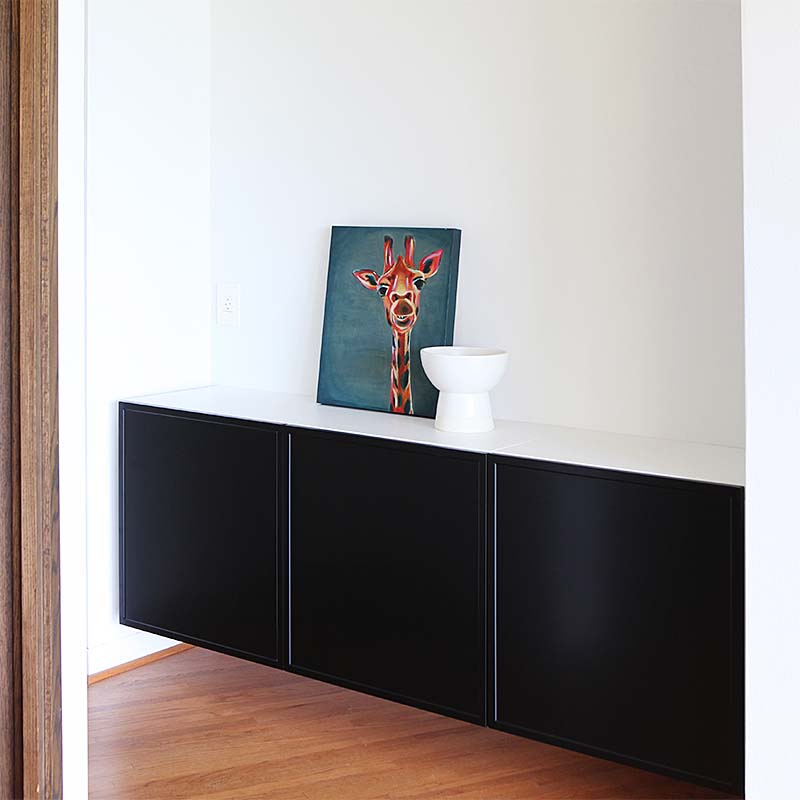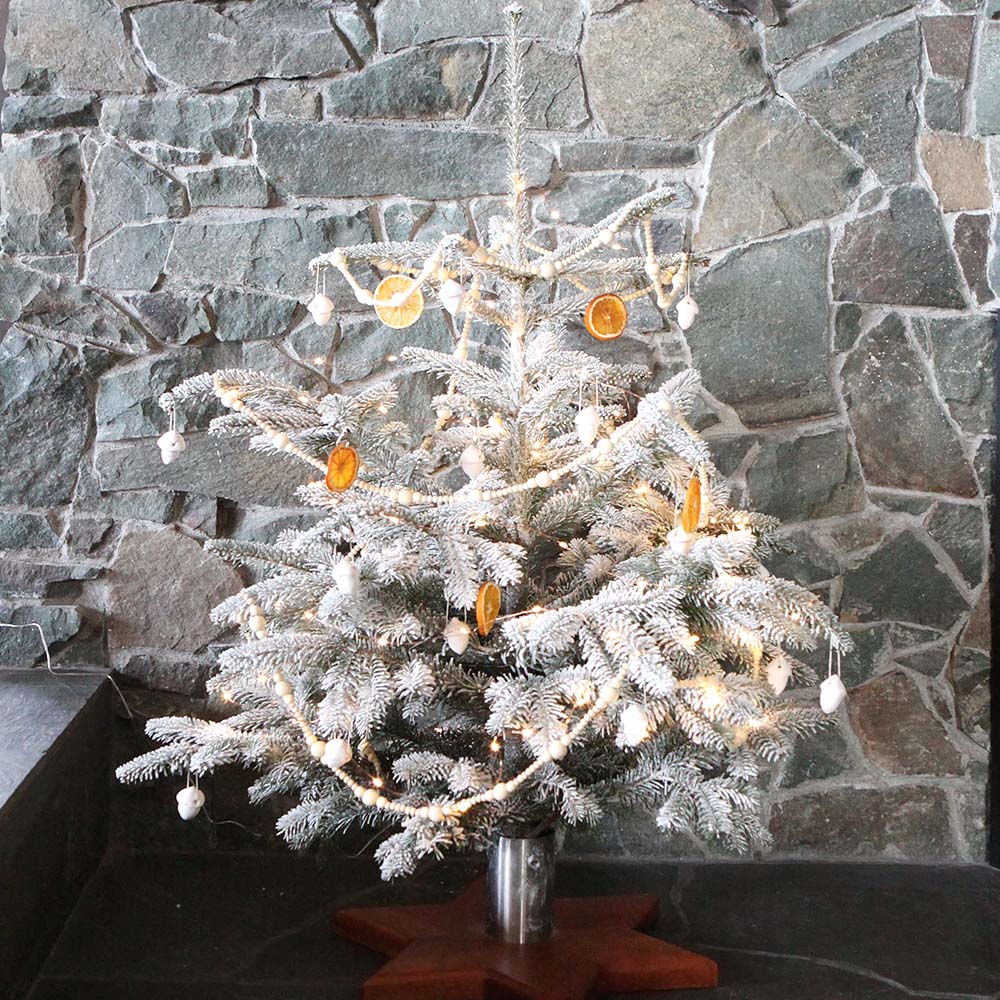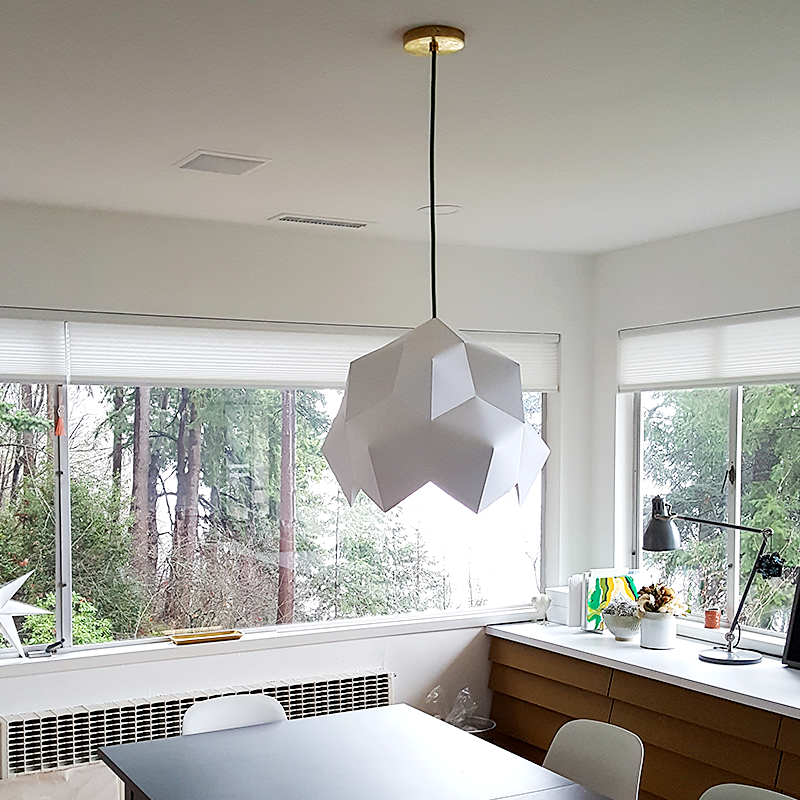 Search
We have been featured here
Full list
here
Search
We have been featured here
Full list
here