Advent calendar 2012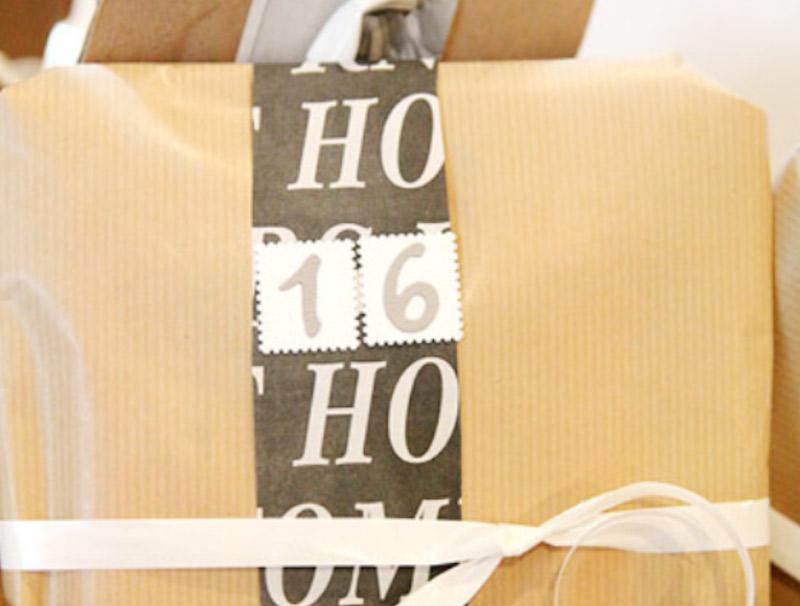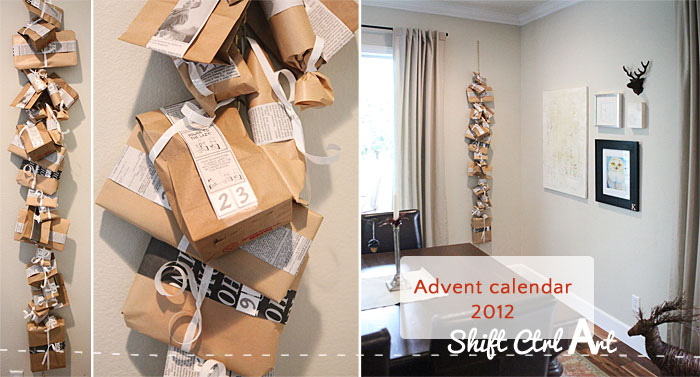 The past two years my son has wanted a Lego calendar. That suited me well with all the remodeling we had going on, but as that has winded down now, I am back to wanting to make one for him and he was totally up for that this year.
A blast from the past his calendar from 2008:
So after we agreed to small gifts and no video games, I shopped around for small trinkets and planned a few activities and got a little bit of candy as well, then I printed out a
calendar.
Because some of the gifts are activities, I needed to plan on which days they were going to happen and I need to remember as we go along in December, so I have the supplies. I will do a gift reveal on December 21st, if you are interested in knowing what was inside all the packages.
Next I decided on a design for the numbers. Behind the scenes photo of the contenders. Drum roll please.
Scroll down for more...
Then I got together my supplies for the wrapping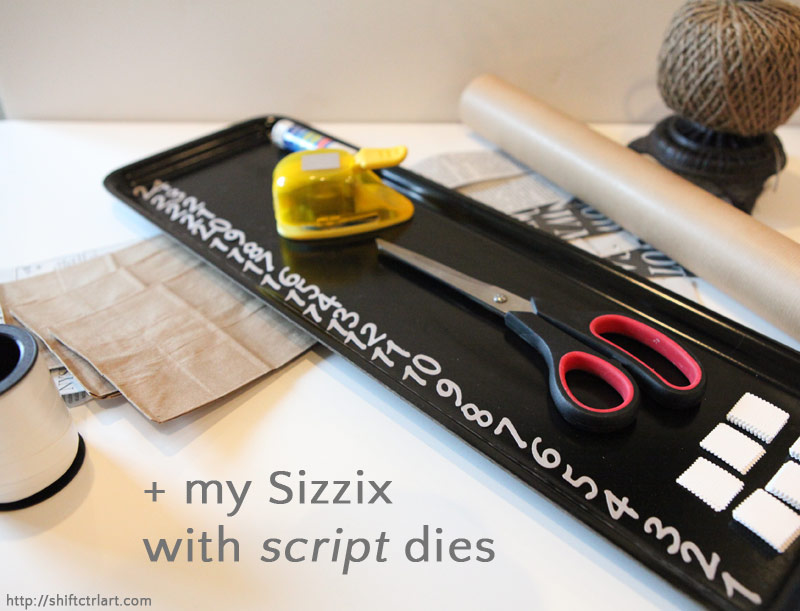 I dusted off my Sizzix and cut out all the numbers. Do you have any idea how many 1s there are in Advent calendars? 13! I used a stamp die to make little stamp die cuts to back the numbers.
Then I assembled all the numbers.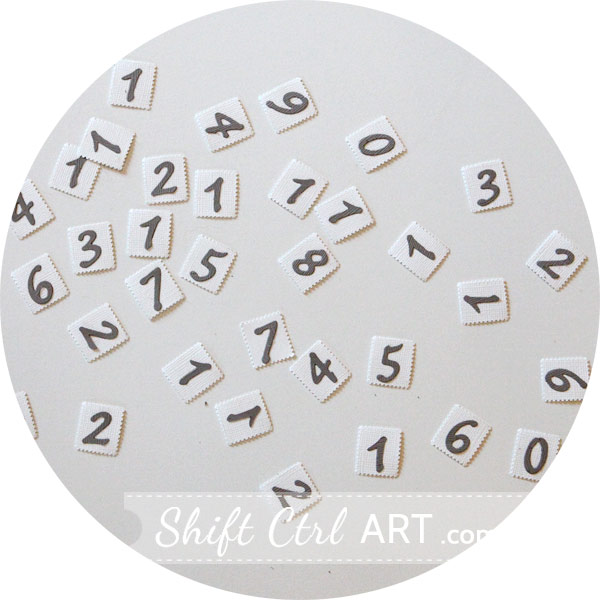 Then I wrapped present like a maniac. I used strips of newspaper columns on top of brown wrapping paper, the tied with white ribbon and glued on the numbers.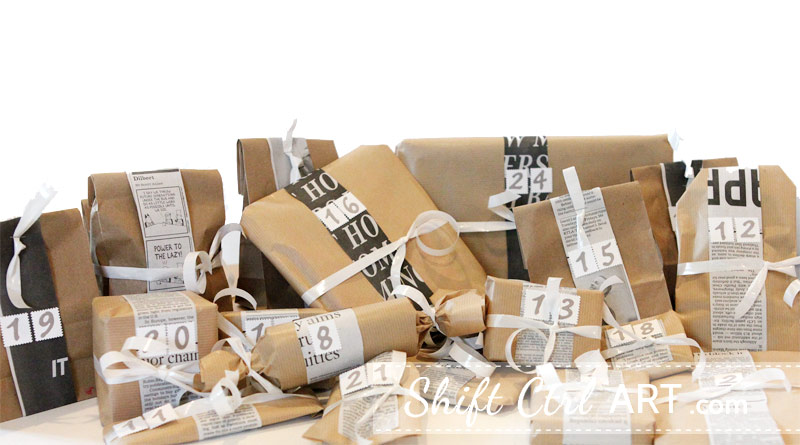 Here are some close-ups.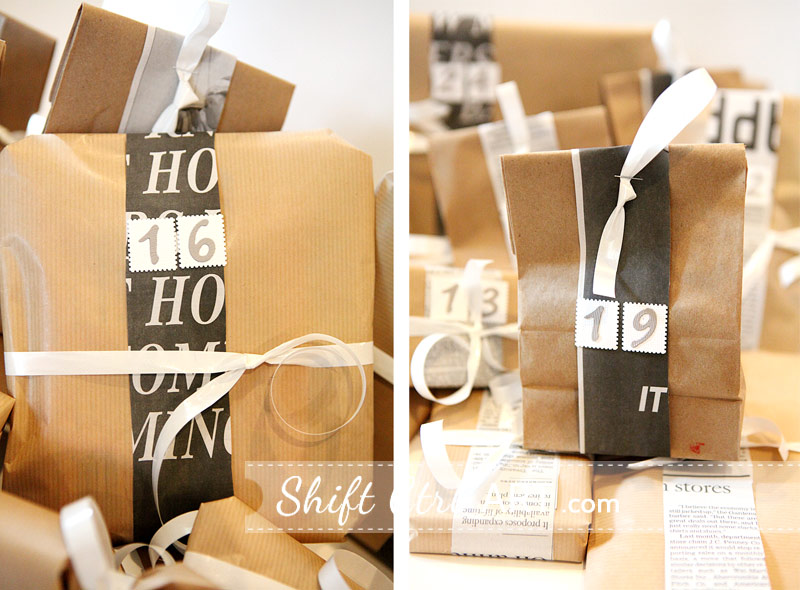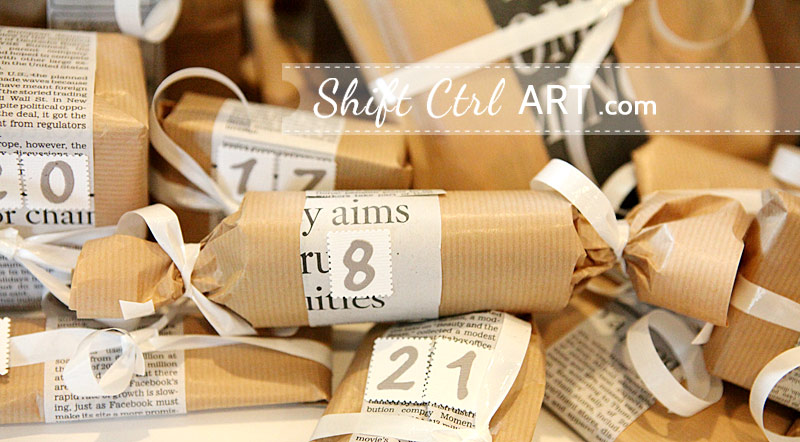 Used a toilet paper roll for this present.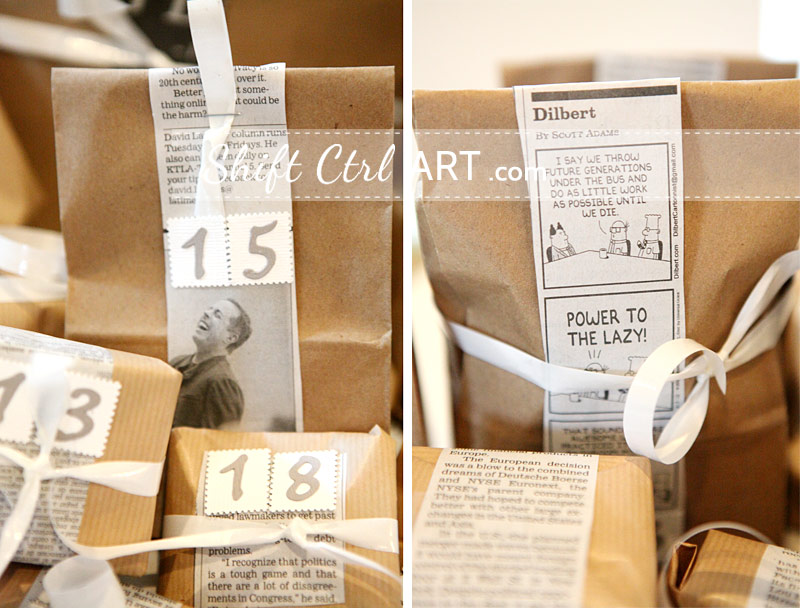 Then I screwed in a dry wall screw on my dining room wall and hit it with a bit of touch up paint.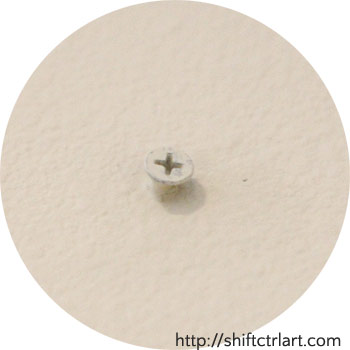 Then I popped over to Lowe's to get some fancy chain. It was only $7.50 for 10 ft.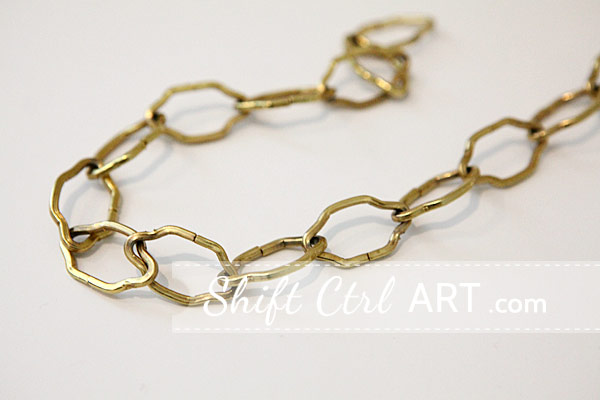 I really like the shape of the links, don't you?
Then I tied all the packages to the chain.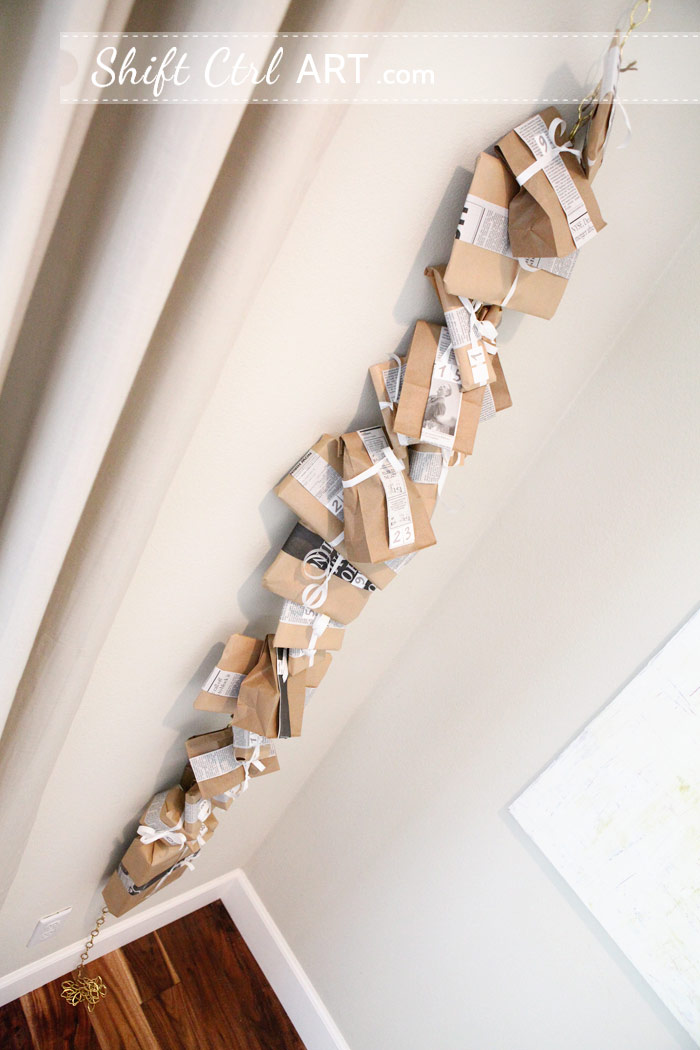 I just let the chain pool at the bottom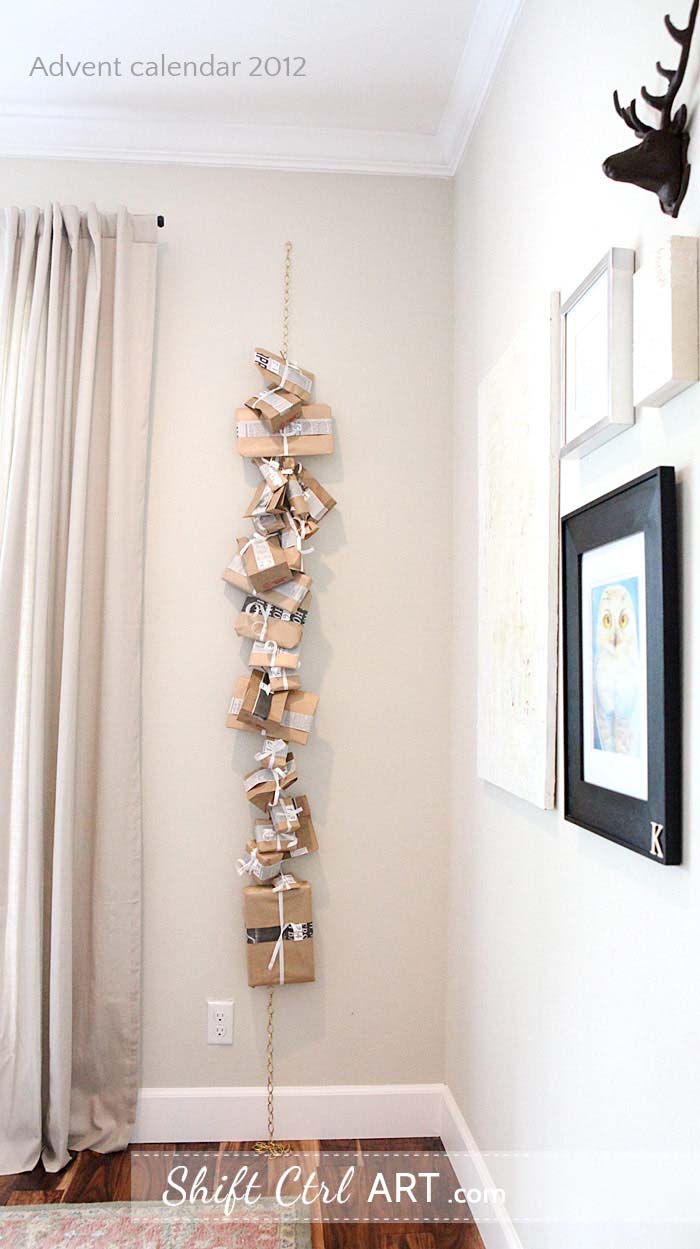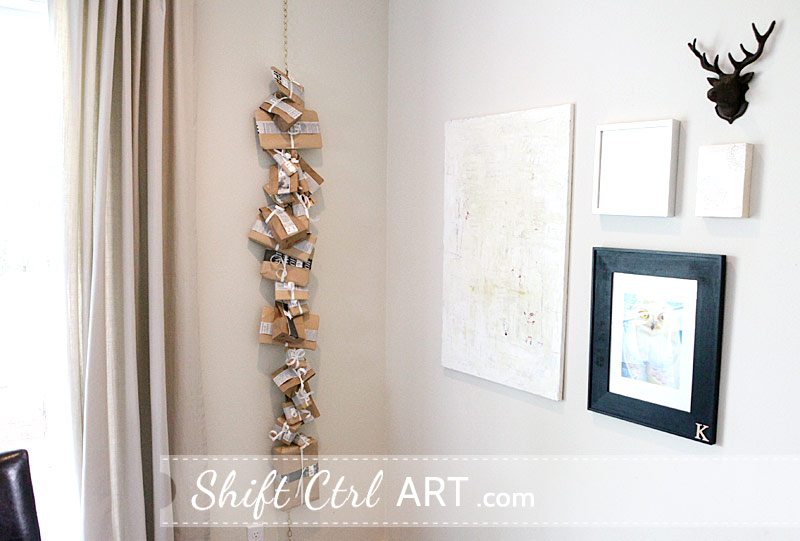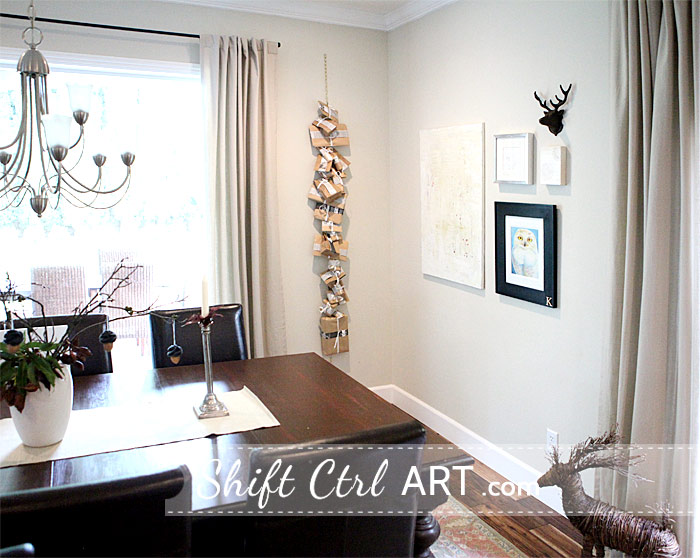 Want to see how I made that
table decoration
?
Linking up to
Sand & Sisal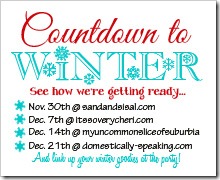 Did you make an advent calendar this year? Link up in the comments so I can visit you and see it!
Share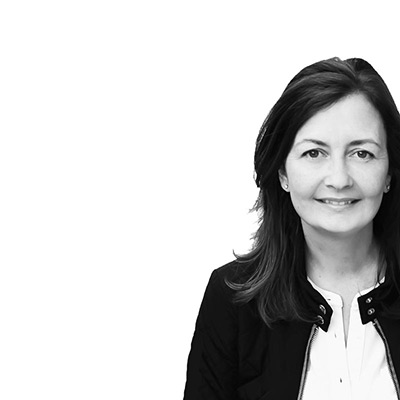 Search
We have been featured here
Full list
here