Felted acorn - a door hanger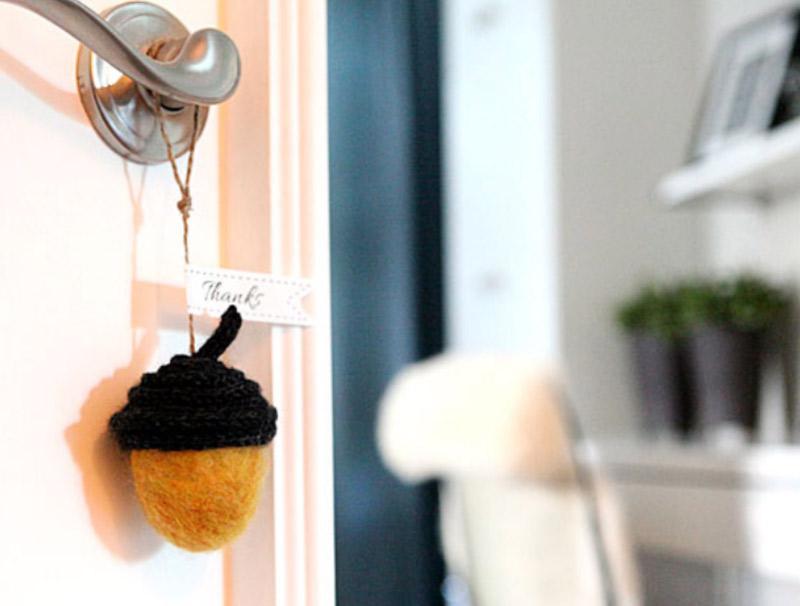 Edited to add: Yay! this project was picked to be among the top three by

Thank you!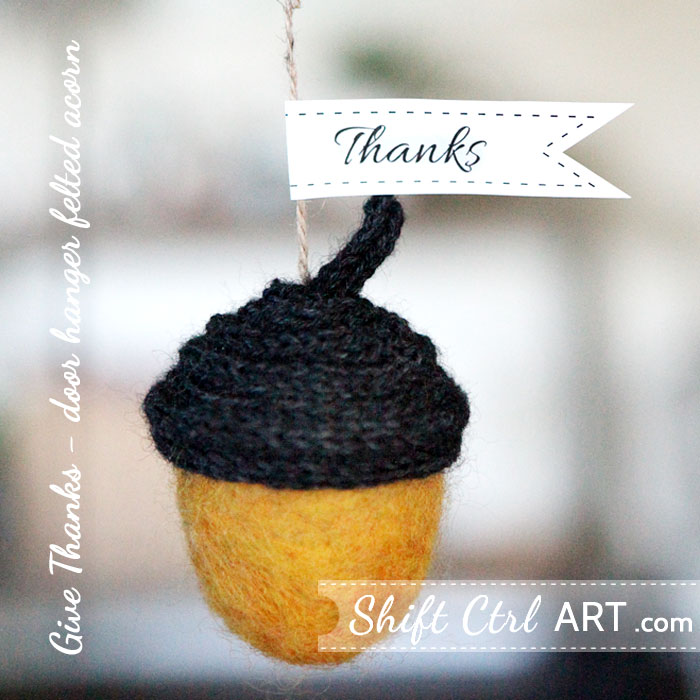 I made this felted acorn door hanger using needle felting and a knitting spool.
It was a bit difficult to photograph the egg because the banner is so light and the wool cap so dark, so I had to get creative.
I used these supplies to make the felted acorn.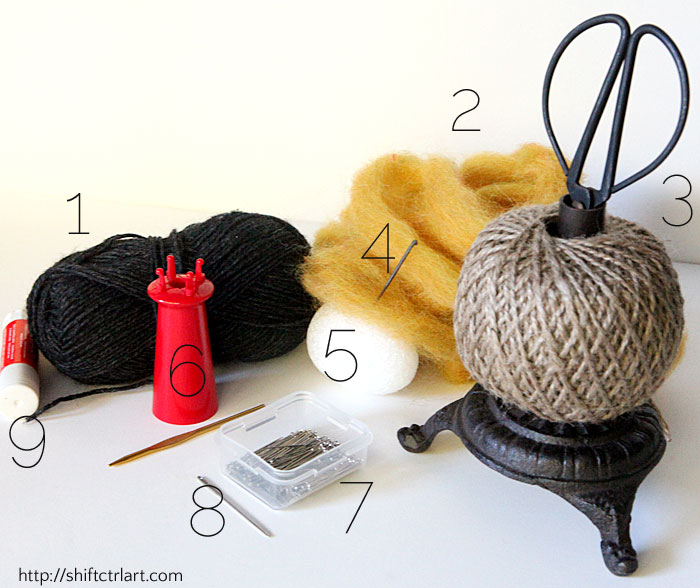 1. Wool yarn
2. Yellow wool roving
3. Scissors and string
4. Felting needle
5. Foam egg
6. Knitting spool
7. Pins
8. Crochet needle
9. Glue stick
10. (Not shown) a paper banner. There is a banner download towards the end of this post.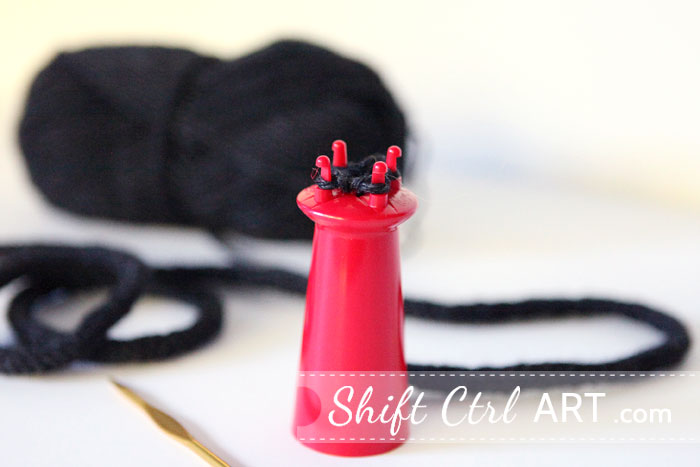 Using a knitting spool, I made a 32 inch long piece to wrap around the top of my acorn as a cap. Here is a
video tutorial
on how to use a knitting spool. It's quite easy. Jump ahead to 1:15 to get to the action.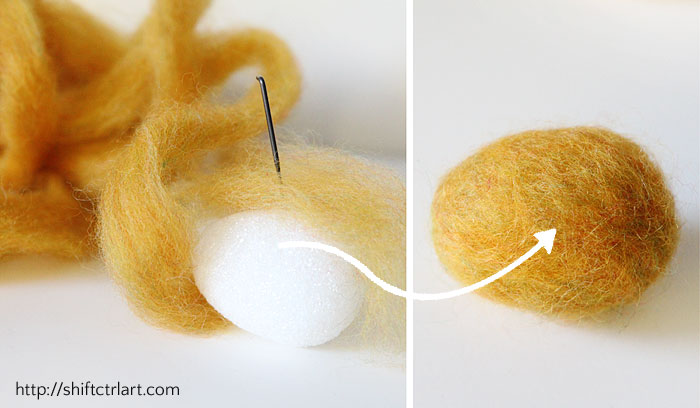 I used a felting needle to make the egg It has little agitators along the side of the needle that felts the wool as you poke it through. I covered the foam egg with wool roving and then I poked and poked and poked until I liked the look of it.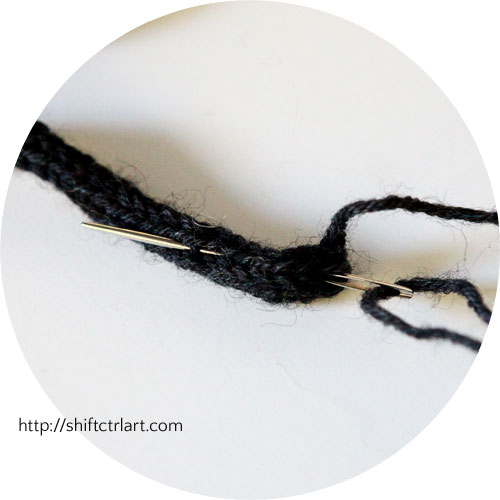 I tied the ends of the knitted piece with the crochet needle.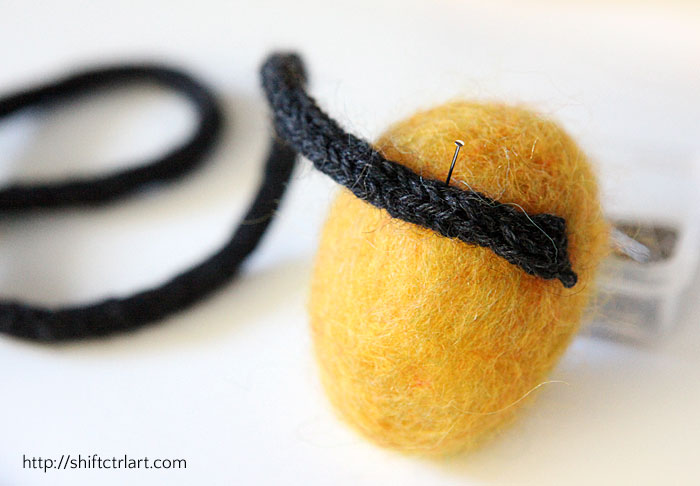 Then I attached it to the felted egg with pins. I used about 10 pins or so to get it secured. Before pinning the very top, I cut a piece of string and made a loop at one end and a knot at the other. The knot I used to hold the pin and pushed it into the egg, then covered the pin with the knitted piece. I let a small piece stick up as a stem.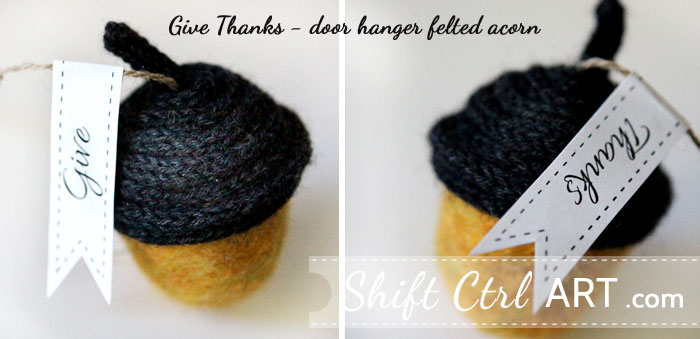 Then I cut out the banner, folded it and glued it to the string.
I made this banner.

Here is a FREE download. It's a pdf with 9 banners. 3 say Harvest/Autumn, 2 say Give/Thanks, 4 are blank with the stitching, so you can write your own message.
I hung my acorn in my hall way on the french doors leading into the game/guest room.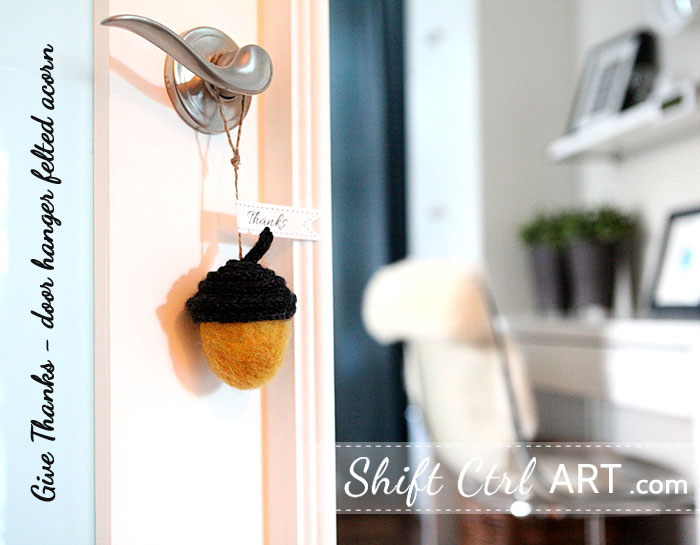 Did you make any fall crafts? Have you tried needle felting before? I have another project coming up in December using needle felting as well.
Linking up to
Decor & the dog
,
Maybe Mathilda
,
Newly Woodwards
&
Two Twenty-One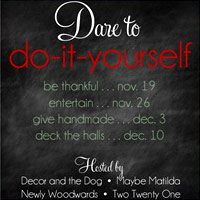 Linking up to
The house of Smiths
Linking up to
Sugarbees
Share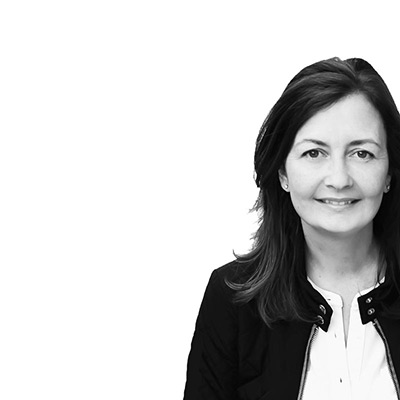 Search
We have been featured here
Full list
here