It's way too early to talk Christmas - but hear me out. It's Ikea related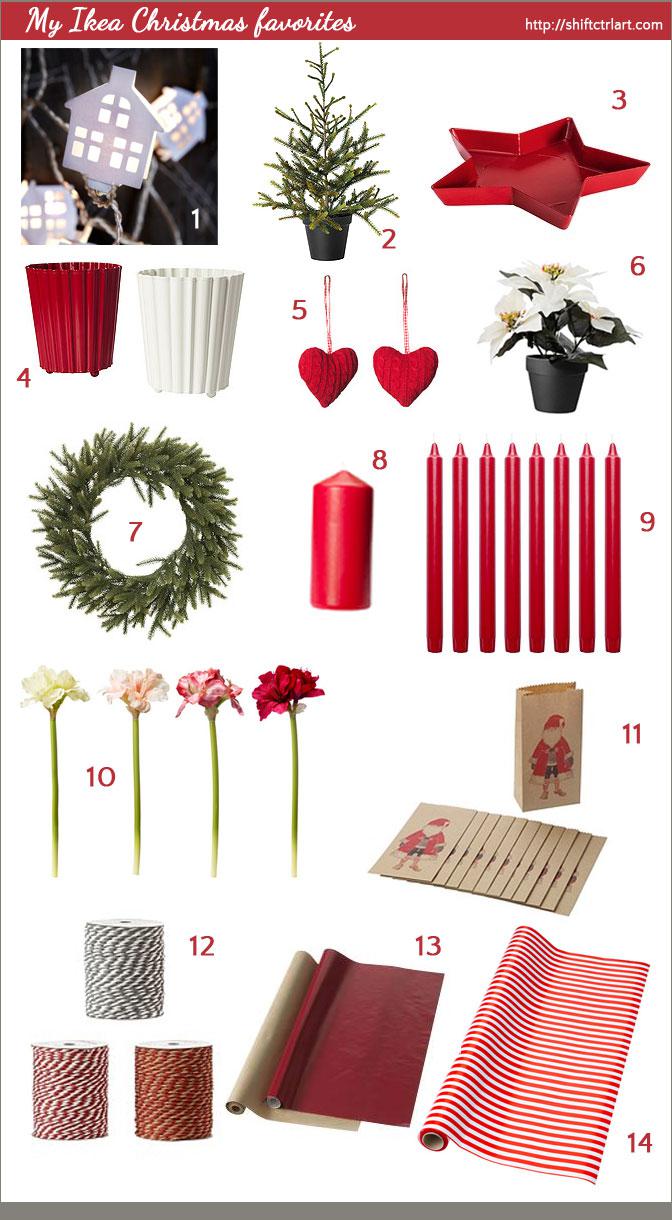 The thing is, I am not in the mood for Christmas until about December 1st at 8.03am. And now, in October, I am DEFINITELY not in the mood for Christmas.
But then I go to IKEA and they have all their Christmas stuff out ...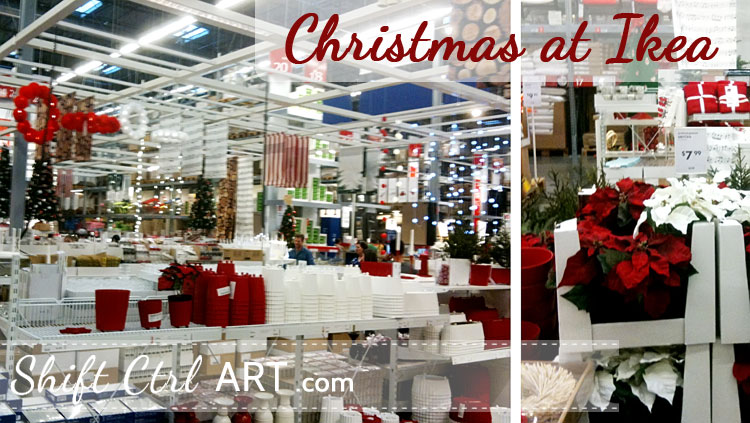 ... and I know from previous years that if I wait until December there will be nothing good left.
So I put on my Christmas spirit for a brief minute while I shop their Christmas section. And boy do they have some good stuff. Again.
I went around a couple times and picked up a few things. Here is what I picked up - they are my favorite IKEA Christmas things this year.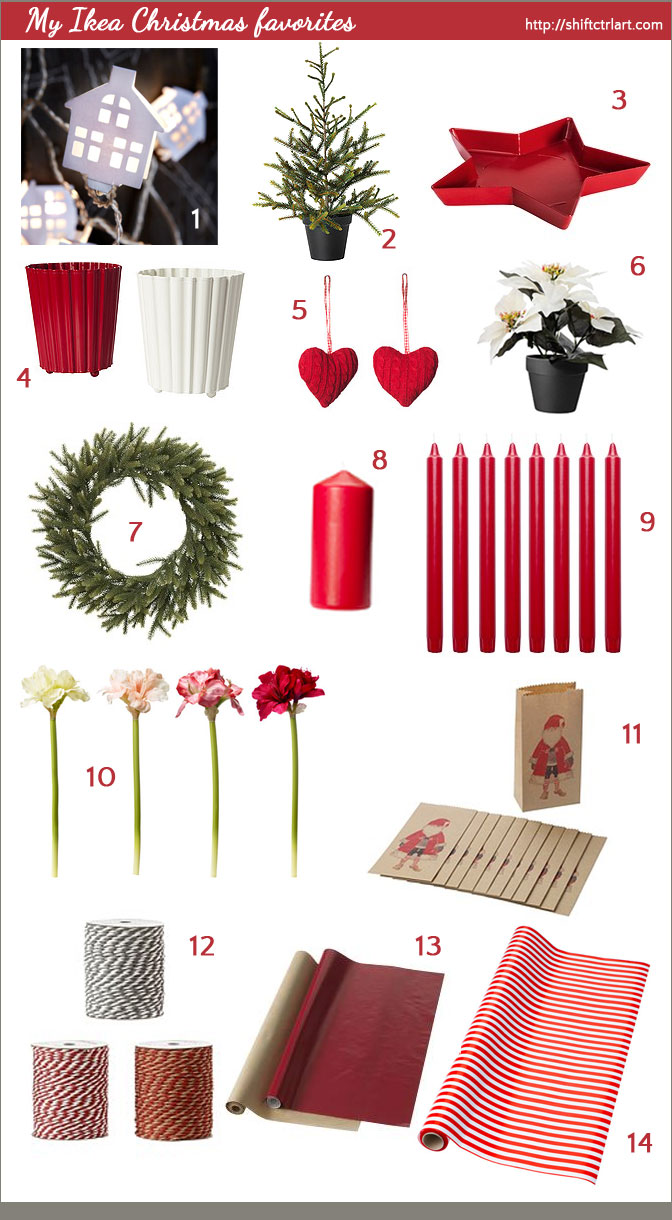 Here are all the links to everything:
1
Stråla light chain
2 Fejka miniature christmas tree
3 Julmys candy dish
4 Julmys Plant pot
5 Julmys knitted hearts
6 Fejka artificial Pointsettia
7 Smyka artificial wreath
8 Fenomen uncented block candle
9 Jubla long uncented candles
10 Smycka artificial Amaryllis
11 Julmys gift bags - Santa Claus
12 Julmys craft ribbon
13 Snövita gift wrap
14 Yrsnö gift wrap
The artificial tree and flowers are extremely realistic looking. Several people went over to check those darling little Christmas trees to see if they were real or not. They are about 14 inches tall.
The exception were the red poinsettias. They had the wrong red color. It was too dark. The white ones on the other hand were perfect. And the Amaryllis. Oh the Amaryllis were so pretty. I got three red ones and six white ones.
Out of my 14 favorites, the mini trees and the Amaryllis were my top top favorites.
Did you get something good at IKEA lately? Did you check out their Christmas section yet? Run, don't walk...
Share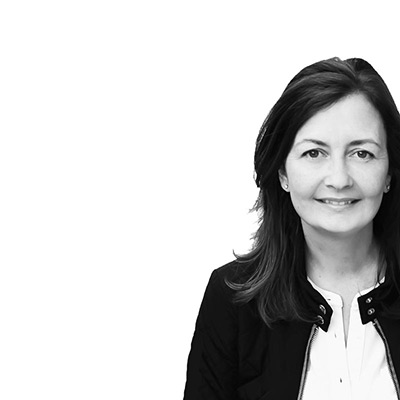 Search
We have been featured here
Full list
here