German star ornaments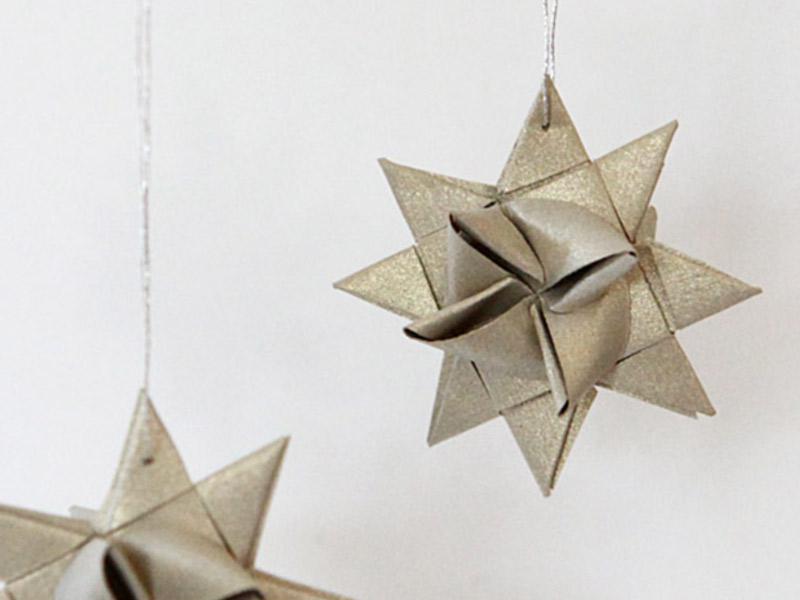 Stars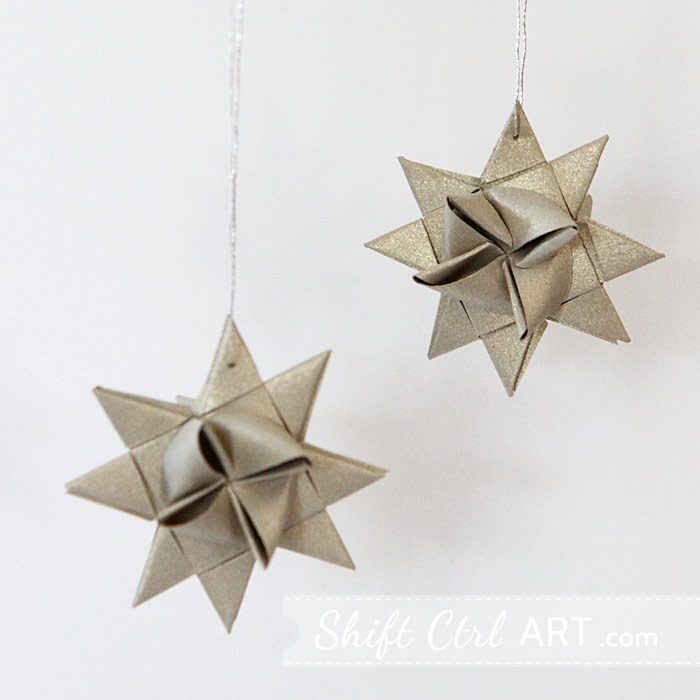 This is a good old stand-by: the "German" star as it is probably best known.
I used a sparkly two sided paper from the scrapbook section which is 12x12 inches. I cut up strips in a 3/4 inch width.
How to make a German star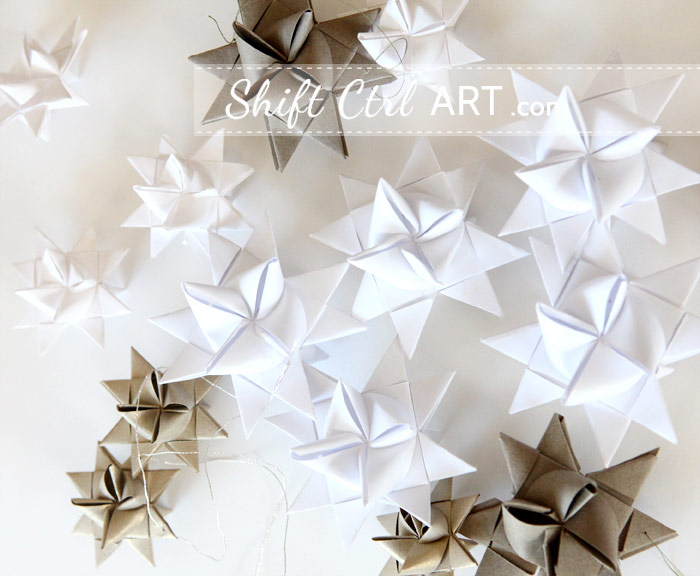 Idea:
Make your project faster by using giftwrap ribbon - you can even experiment with fabric ribbon - it just has to be pretty on both sides to work.
Share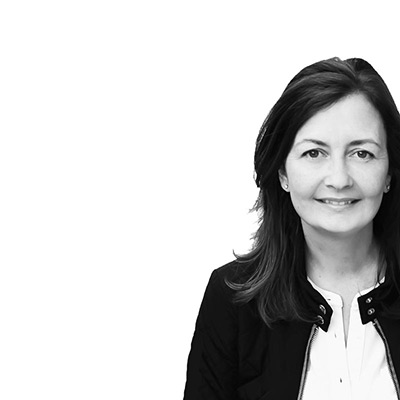 Search
We have been featured here
Full list
here