Yule Tide Owls - hand knitted ornaments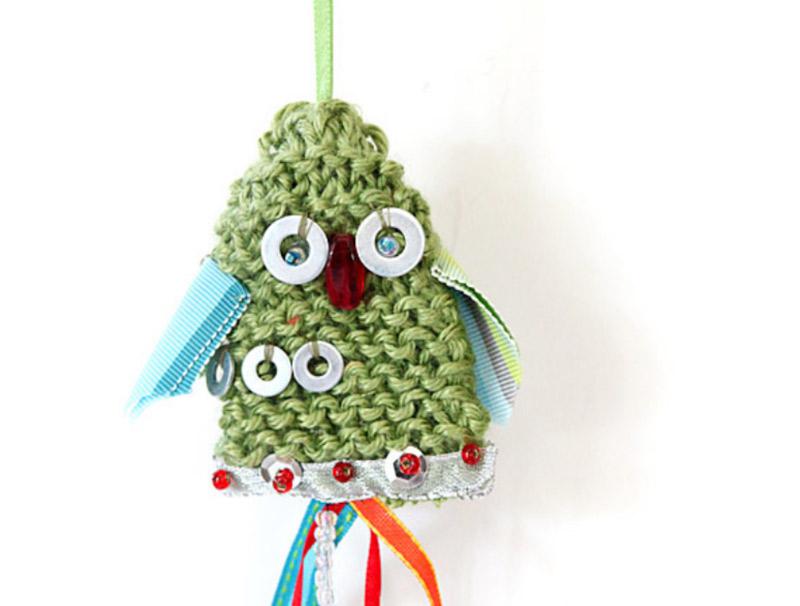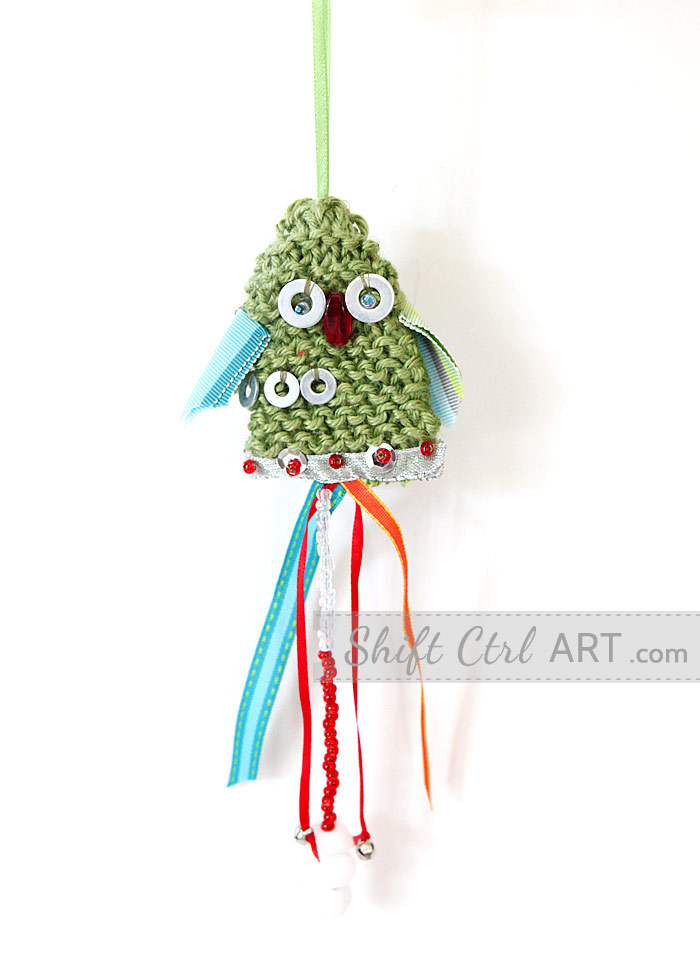 This is probably one of my most favorite projects in a few years. I went to Santa Monica last Christmas and at a
Free People
(btw LOVE

their website) store I saw these owl ornaments: They took it down from the search function so I screen dumped it here: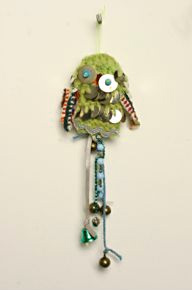 I'ts so cute
I did my own take on these:
Supplies
Bamboo yarn - green
oblong red beads for beaks
Silver sequins
Small glass beads
Medium glass beads
Ribbon
mini pompom
mini jingle bells
Ribbon
Thread - all from
JoAnn's
tiny washers from
Home Depot
Knit a square that is about 2.25x4 inches.
Fold and stitch, making sure the top half is stiched in a arch. Ad a loop of silk ribbon at the very top (This will be used to hang Owl from Christmas tree)Turn inside out.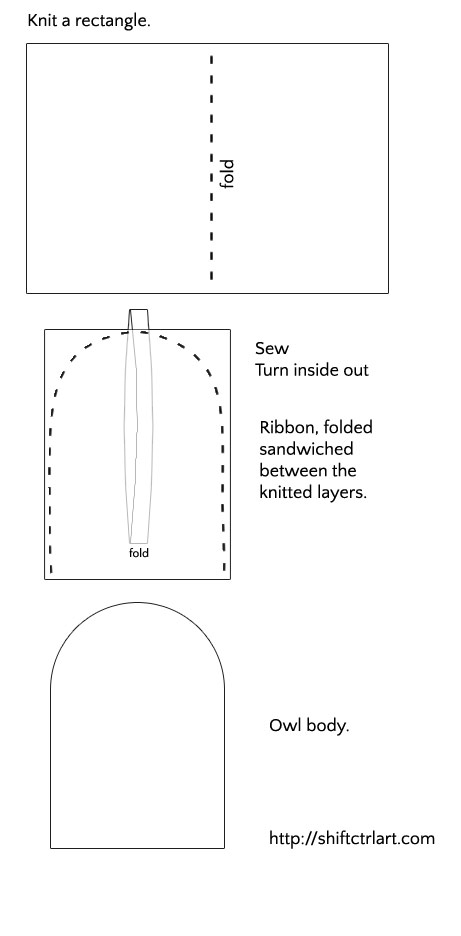 Decorate by stitching washers and beads to the front and back. Add ribbon to the sides for wings - be creative.
Make strands out of beads on tread, ribbon, ribbons with pom poms and jingle bells. Stitch strands to the inside of the bottom of the owl. Close stitch with decorative ribbon.
Here are mine. I made one for my Mom and it has turned into an all year decoration, lending its charm to her message board.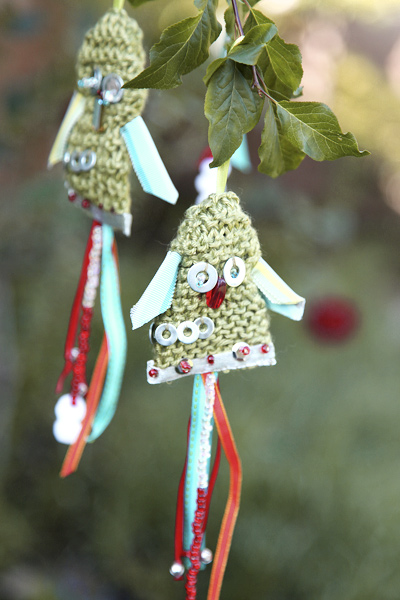 So a yule tide owl... it is the YOWL!! of course!
I knitted the body. B (at age 7)did all the sewing on this one.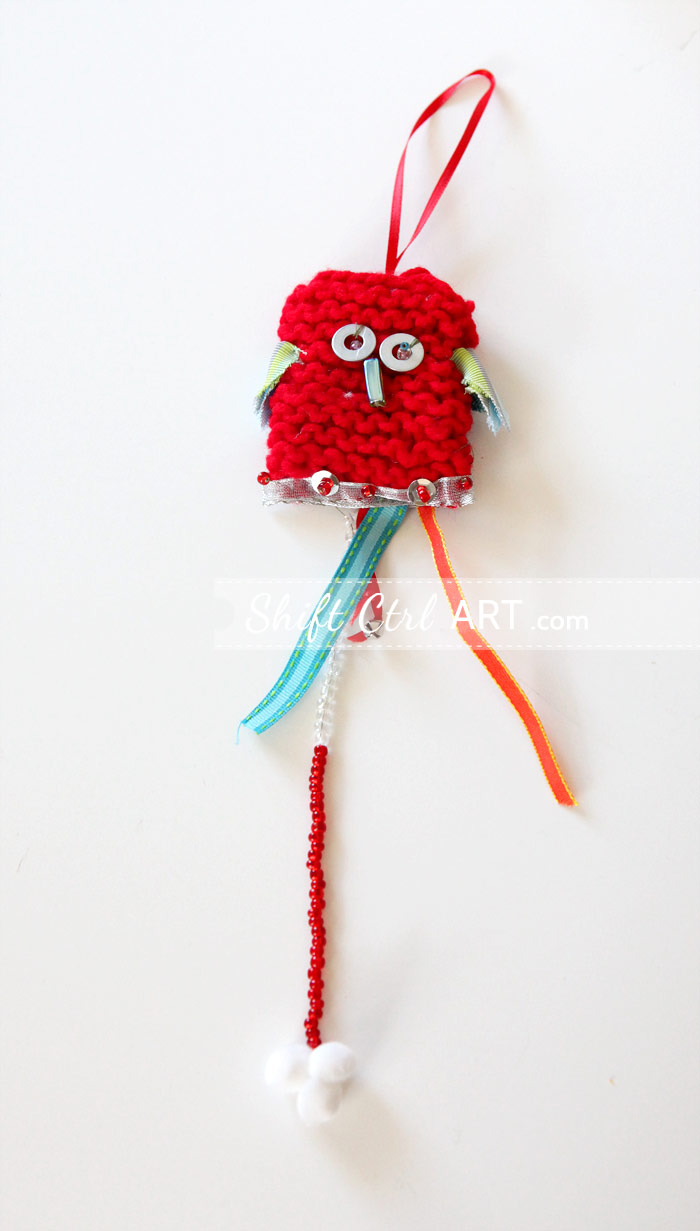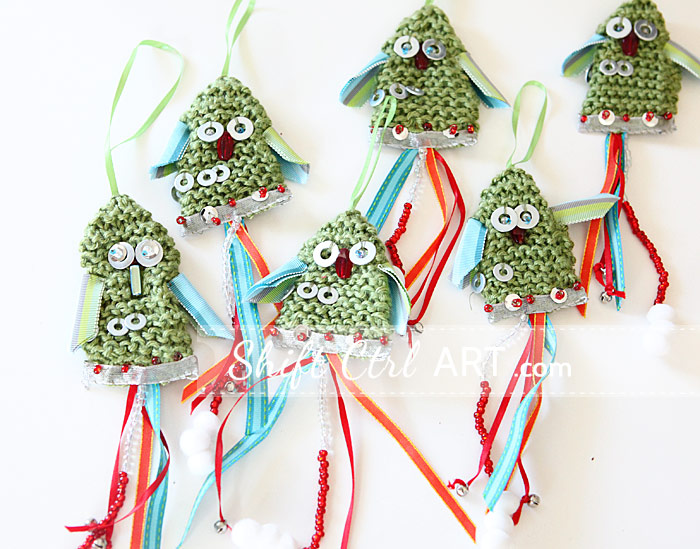 Linking up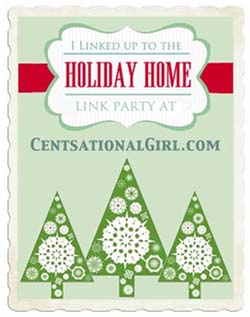 Share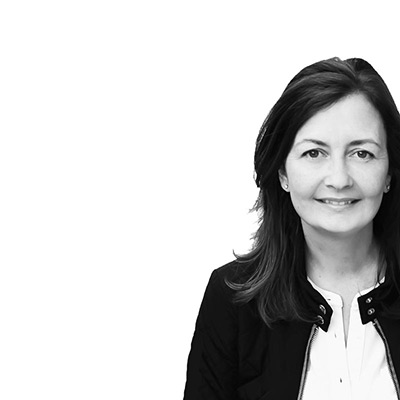 Search
We have been featured here
Full list
here