Gift wrap for a Bat Mitzvah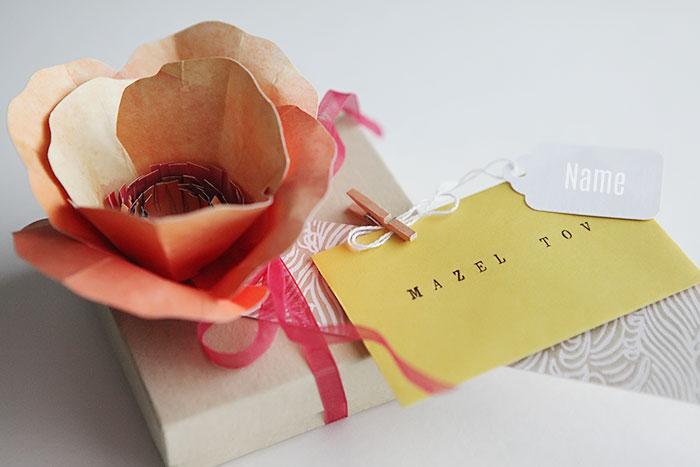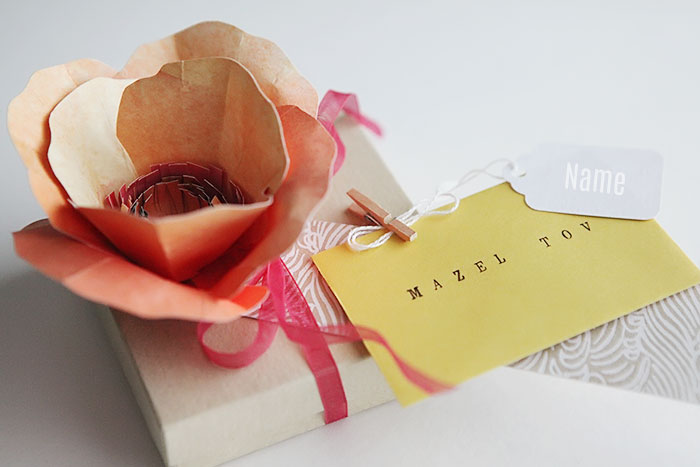 This weekend we went to a big celebration. A Bat Mitzvah for one of B's friends. I have only ever heard of a Ba
R
Mitzvah before, but learned that a Ba
T
Mitzvah is the celebration for Jewish girls becoming adults.
We read up on what is customary gifts for such an occasion and were not surprised to find money being commonly given. Just like you would expect at a similar Danish "Confirmation".
By now, you know that I don't just fold up some cash and stick it in a handshake... nope.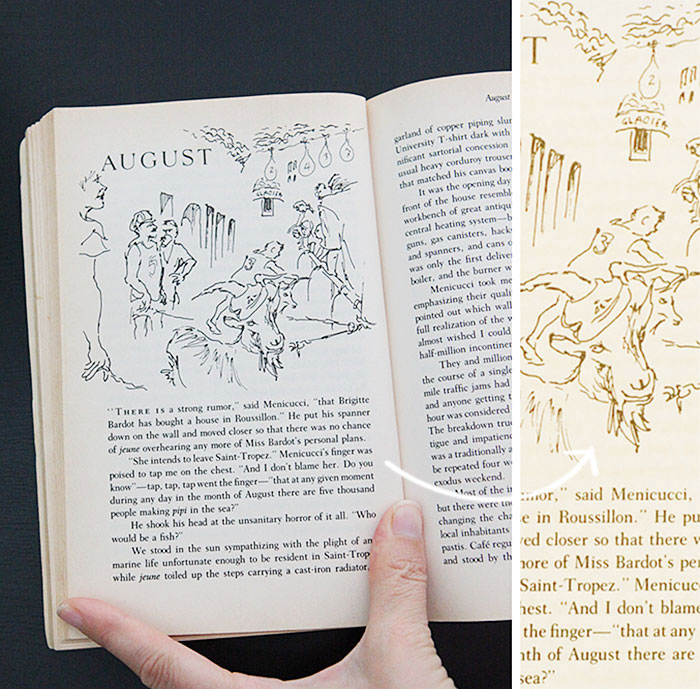 Our friend loves books and reading, so I decided to make a bookmark for a gift topper. I made a photocopy onto cardstock from a yellowed book from the thrift store and cut it out. I liked the hand drawing and thought it would be a neat (nifty, swell) surprise when you turned over the bookmark.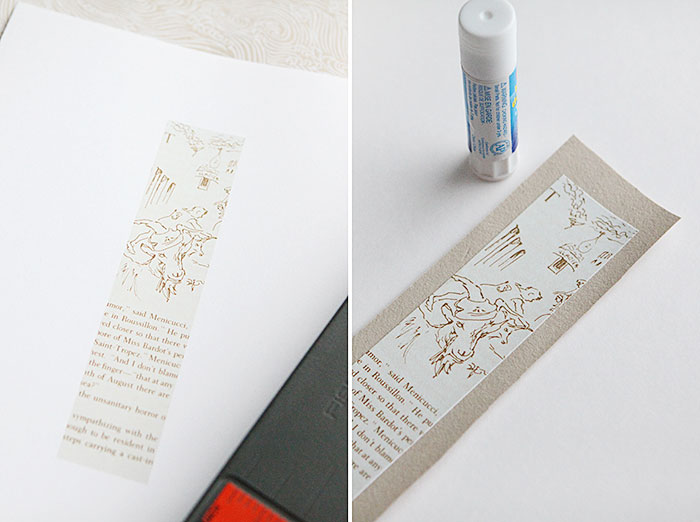 I glued it to a piece of gift wrapping paper and let it dry.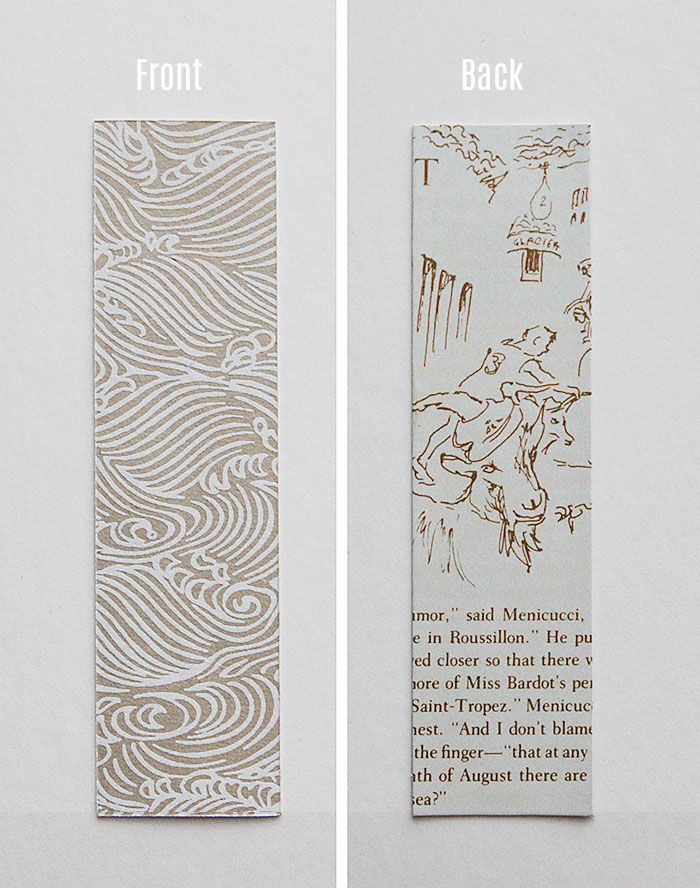 Next I embellished it with a paper flower.
I found this great
Poppy tutorial
by
Lia Griffith
. So pretty.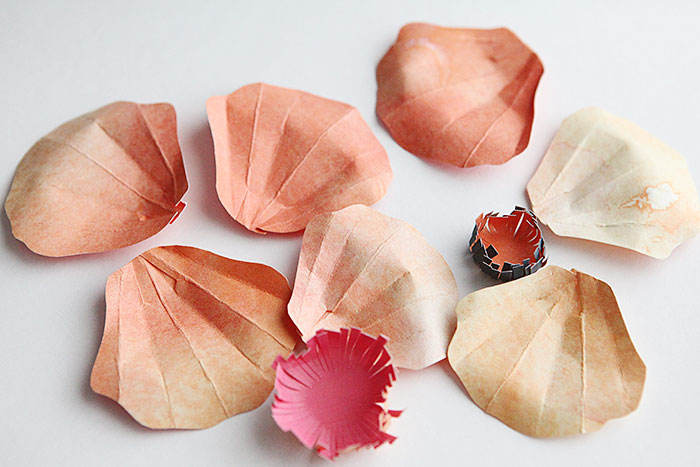 I cut out all the parts and glued them together to this flower.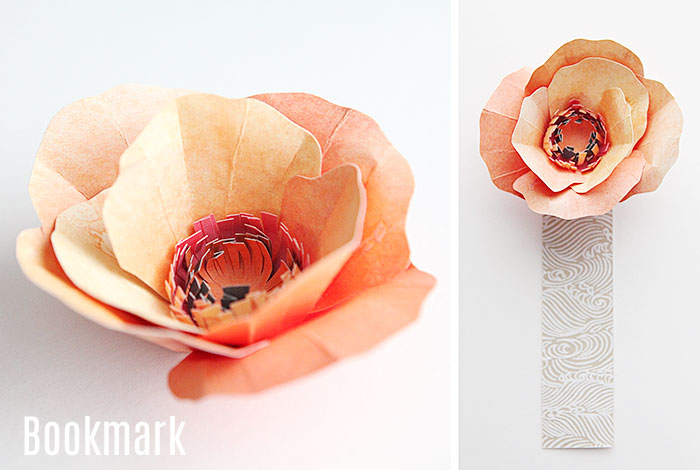 Then, I glued it to the bookmark.
You see the drawing and type when you turn it over.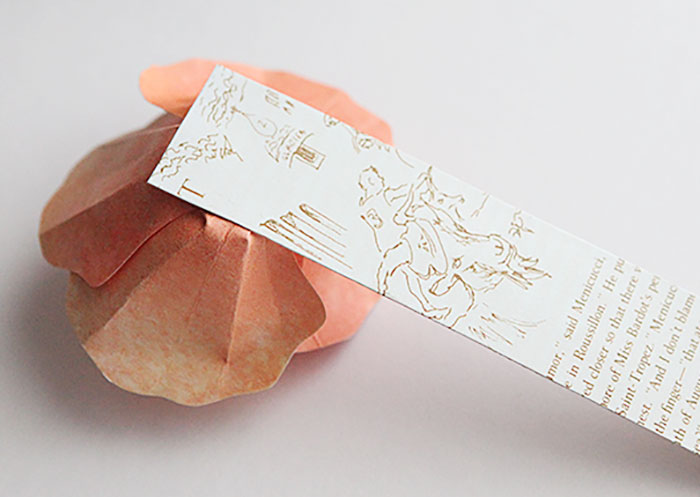 Next, I collected a few things like a box, some envelopes. I used a white envelope for the check which I put into the box. Frank read that it is customary for the amount to be divisible with 18, so we
got out a calculator and
made that happen!
I wrote a note and put it into the yellow envelope. I added her name to a white tag and fastened it onto the yellow envelope with a miniature clothes pin.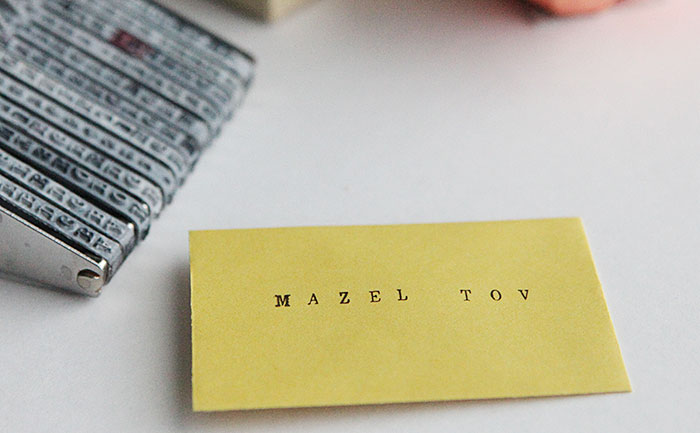 I stamped "Mazel Tov" onto the envelope. Google tells me it means either "congratulations" or "good luck". Both work!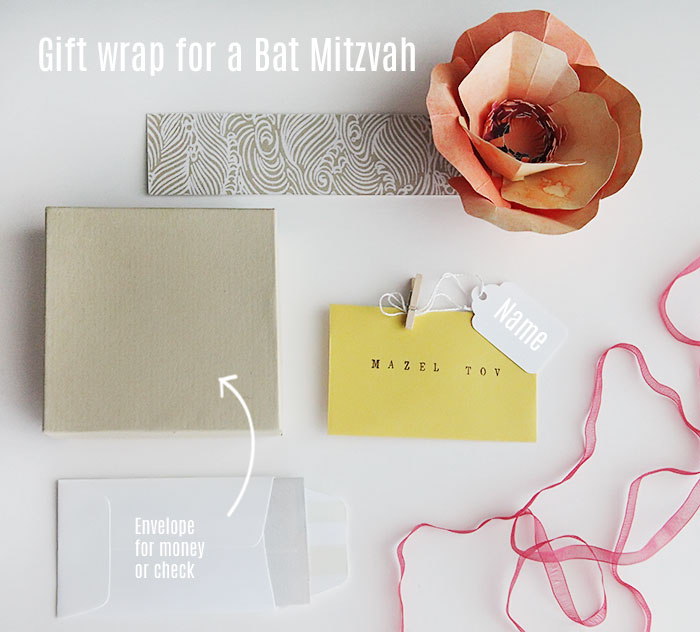 Bookmark gift wrap
,
cardboard box
,
business card envelopes
,
mini clothespins
,
white tags
and some ribbon from my stash.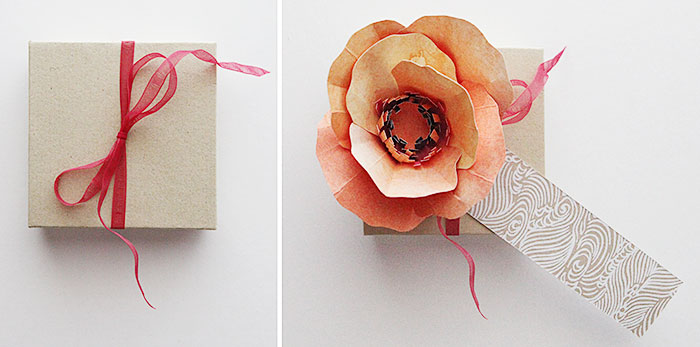 I tied the ribbon around the box, then inserted the bookmark at an angle so the flower was on top of the box.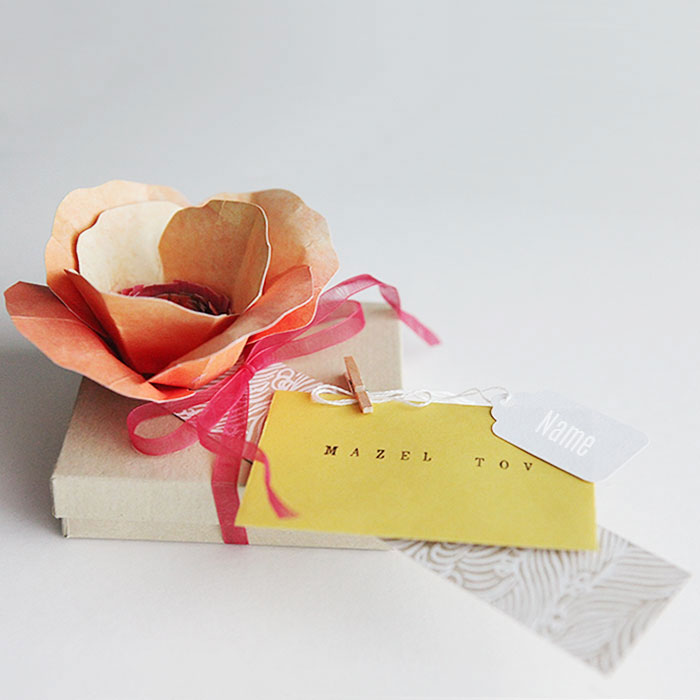 Then I pinned the yellow envelope to the bookmark with the mini clothes pin. Of course I wrote her actual name on the tag.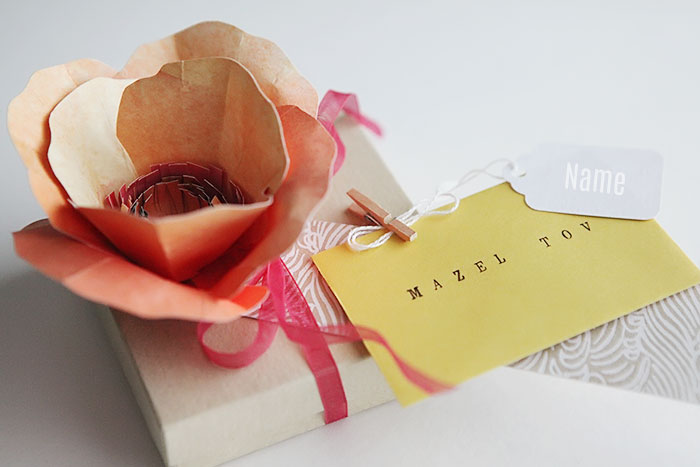 At the party, I met the sweetest photographer, who was there for the event. I asked her to photograph the gift. She not only did that, but she also let me show off the photo here on the blog. Thank you!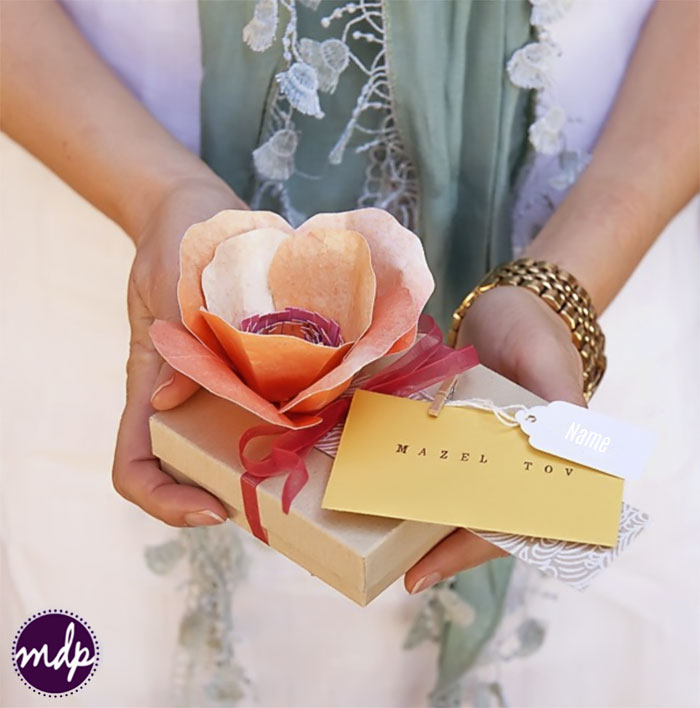 Photo by Darcy Fehringer at
Miss Darcy Photography
.
Her portfolio is just beautiful.
Check it out
. She is local to Orange County, California where I live.
The party was so much fun. There was an event coordinator there, who was ON FIRE, or acid, making it a truly memorable event. I want him in my suitcase for anytime I am feeling down.
We had such a great time. Food trucks had been hired for the event with lots of interesting food, so I could check off several firsts this weekend:
Attending service in a Synagogue - check
Celebrating a Bat Mitzvah - or any Mitzvah - check
Eating at a food truck - check
and there was lots of dancing, which I am ALL about. Oh and a photo booth too... You have to
click over to the website
for that. Or live without having seen it, which might be the better option!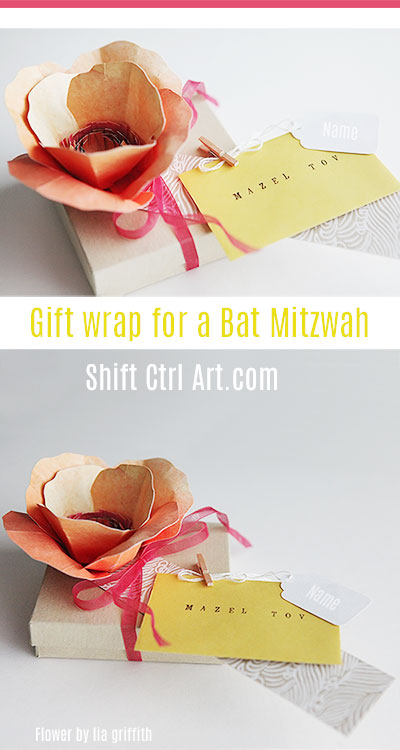 Share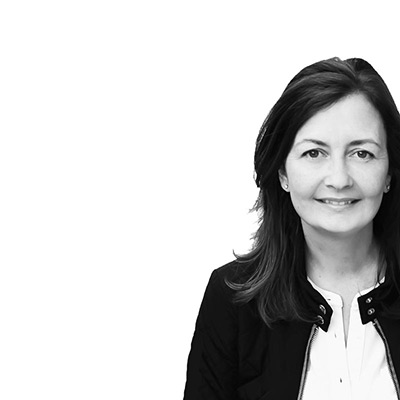 Search
We have been featured here
Full list
here