Gift card gift wrap idea for a two year old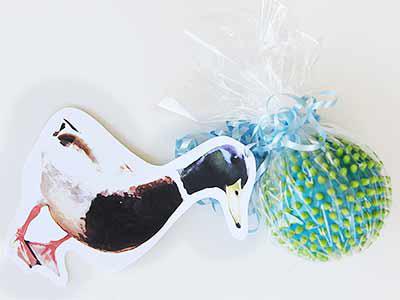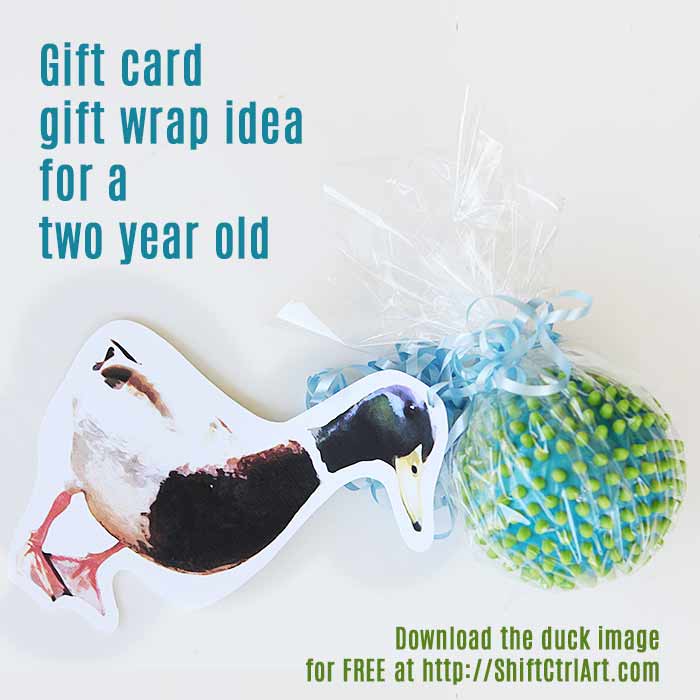 I think two-year-olds like animals, balls, things that make noise, and opening presents.
I think Mom's like gift cards because their kids already have 1000 toys. Also, this mom specifically asked for no toys.
What? That ball is a toy? No, no. It's a tactile learning activity. Not a toy.
Also it's a gift topper, not the gift. The gift card is the gift. So the gift topper doesn't count. Also this is a reverse gift topper because it's inside the wrap, not outside, but the gift wrap is transparent, so it's not
really
wrapped. Still a gift topper.
See, it all makes sense now.
This handsome guy is turning 2. I took his picture last year when he was .... let me do the math... 1.
We went to his birthday on Saturday.
I got the gift card at Target. Because, have you ever met someone who does not like a gift card to Target?
Of course 2-year-olds are not terribly excited about a gift card. So there is that.
That's why I added the other stuff

Something for everyone.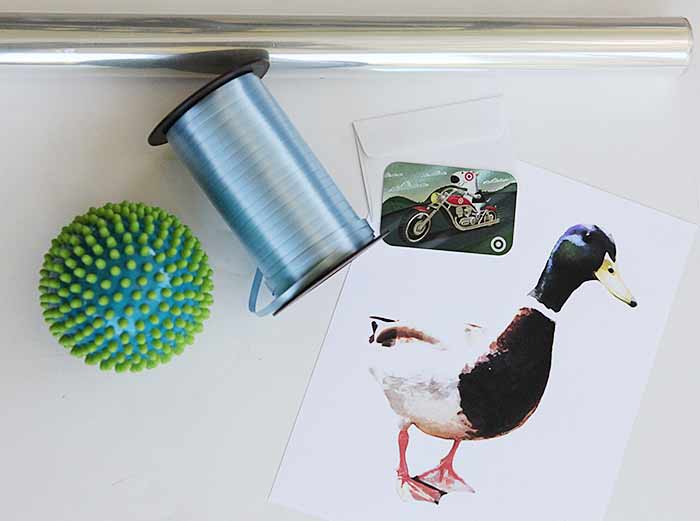 So I wrapped the
ball
tactile learning activity
reversed gift topper
in cellophane and tied with blue ribbon. I cut two extra pieces of blue ribbon for later.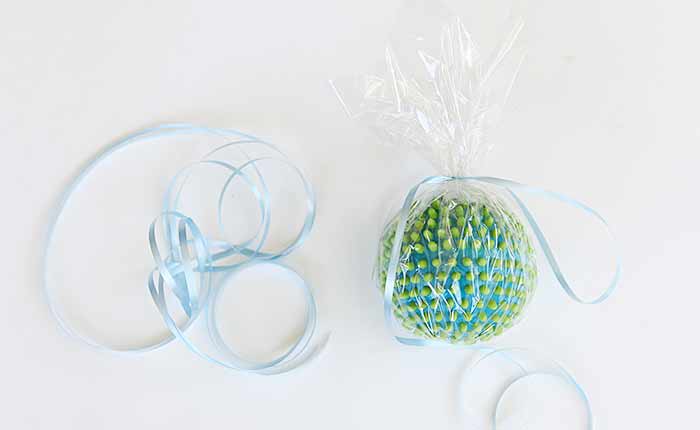 Then I measured and cut out a duck print so that it would conceal the gift card envelope on the back.
You can download the duck print here for free. I used the larger of the two ducks for this project.
See my own duck print framed
.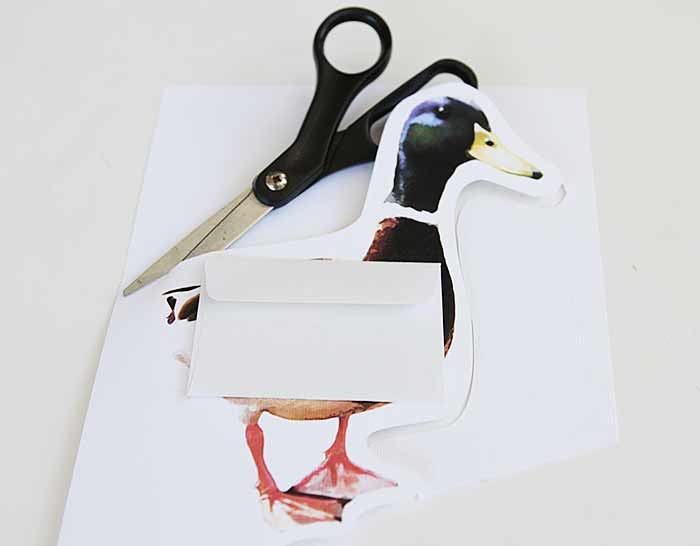 I glued the envelope to the back and stuck the gift card inside. That's kind of an important step, so don't skip it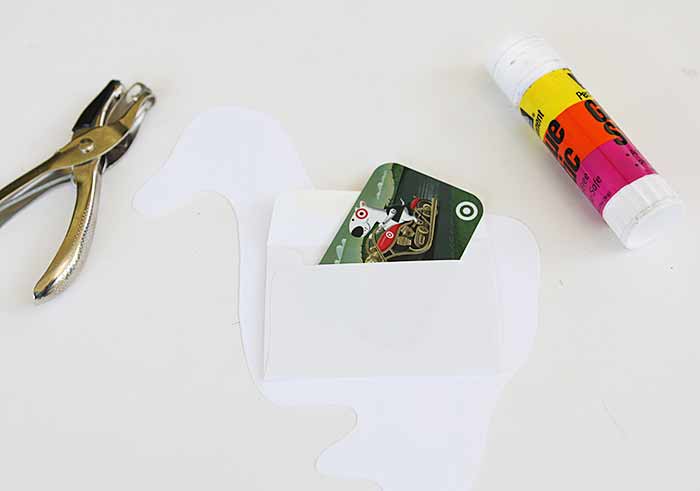 Made the duck into a tag. Wrote Happy Birthday on the envelope.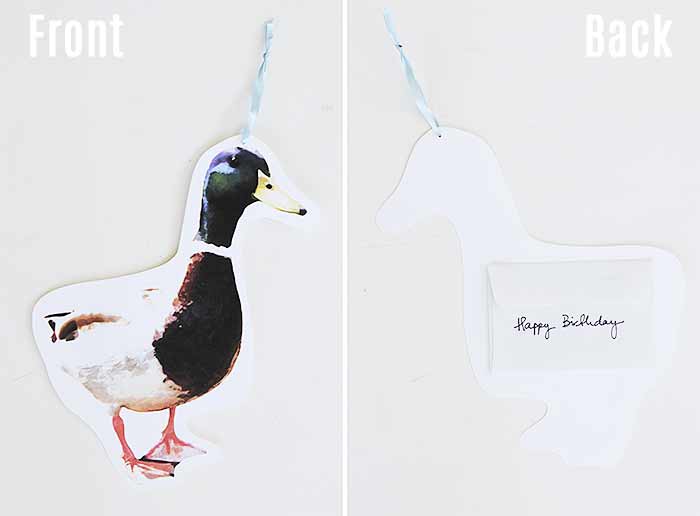 Then I added the duck and the extra ribbon to the
gift topper
(say it with me).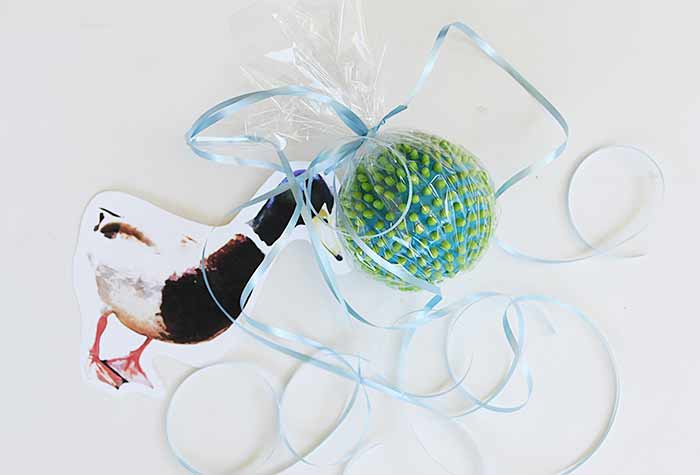 Curled the ribbon and that was it.
Last year we gave him this gift:
This year it was this.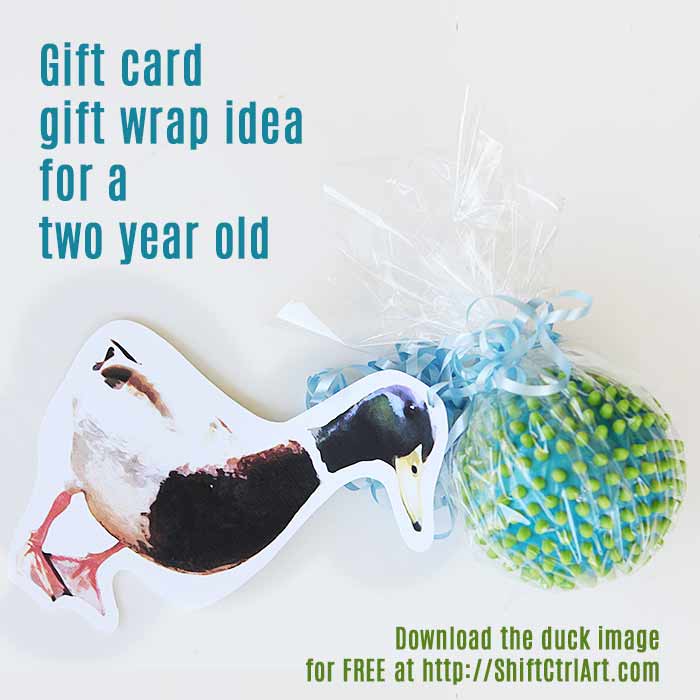 Yes, yes, yes. The two-year-old
loved
the ball. Of course.
More gift wrap ideas here:
Share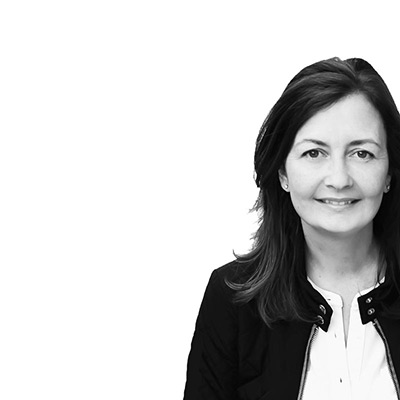 Search
We have been featured here
Full list
here