Gift wrap for a one year old boy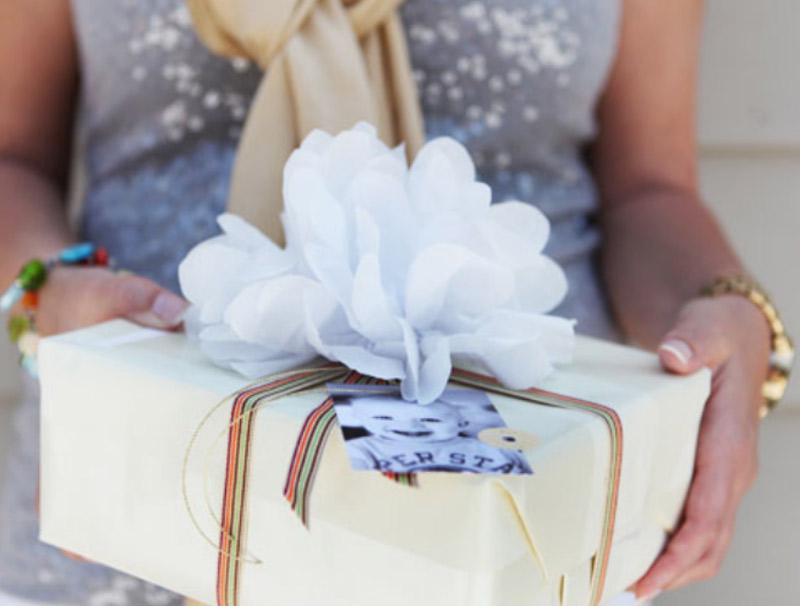 A few weeks ago we were invited to a birthday party for a one year old.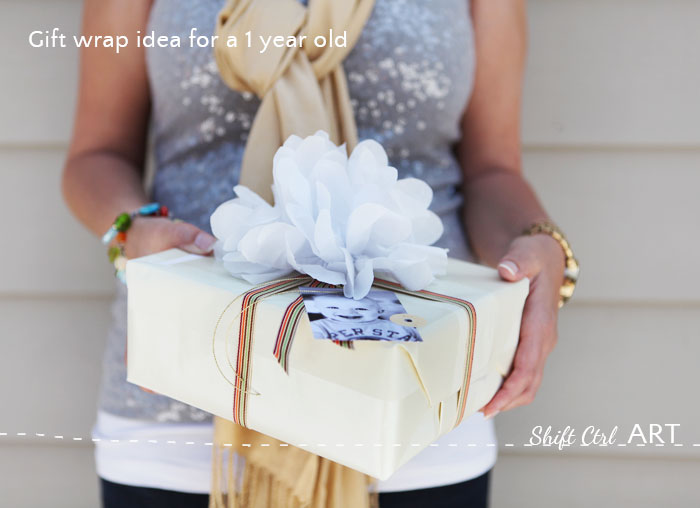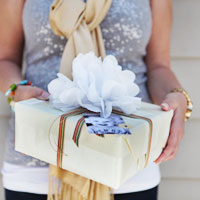 So I was going over in my mind what one-year-olds like. They like seeing themselves and they usually like the box more than the what's inside and they like things that make sounds.
With that in mind, I got a few items (I'll show you in a bit) and came up with this gift wrapping idea.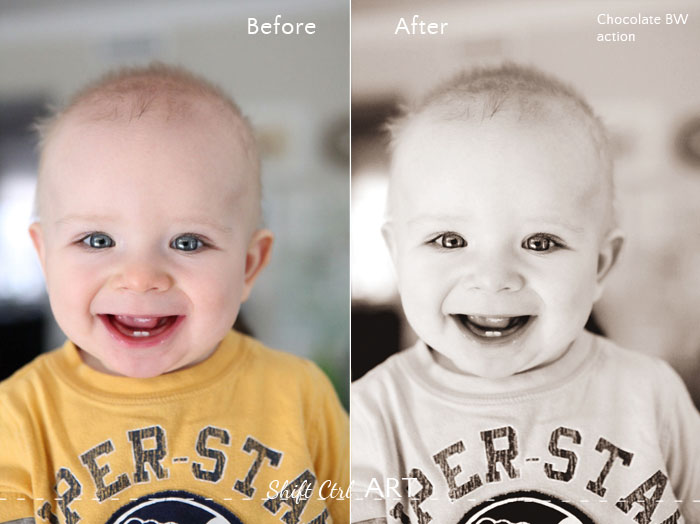 I had taken some photos of the baby a few weeks earlier. Isn't he just cute? I used my new
Photographer Playground
(given to me by my friend -
read all about them here
) action: BW Chocolate to turn my color photo into a creamy brown toned black and white.
Then I printed it out onto white Bazzill linen card stock.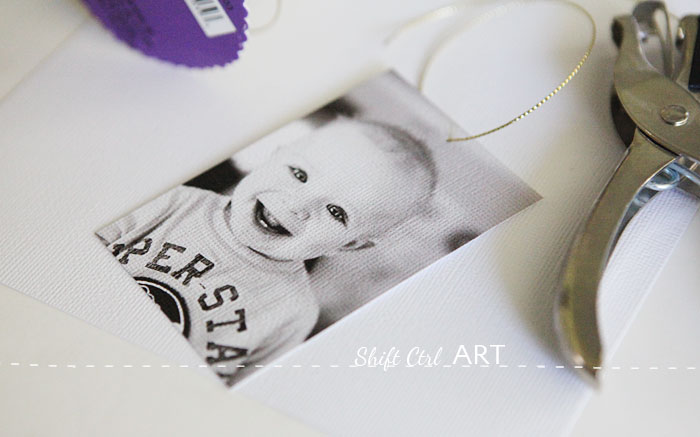 I punched a hole and threaded some gold thread through my tag.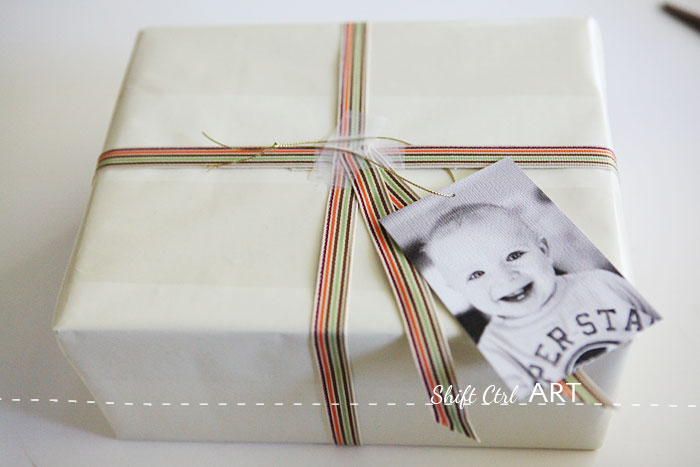 Then I wrapped my box with two toned cream paper. Added some colored ribbon and the tag and secured with tape.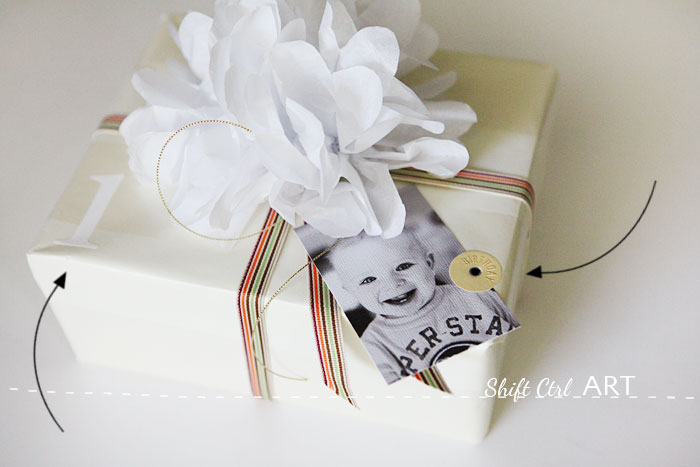 I added half a pom pom and some stickers from my scrap booking stash. You may already be familiar with how to make a pom pom, so I will keep it really short and sweet with this picture tutorial.

Well, you are already on the post. Here is what was inside the gift - website only - behind the scene's photo - hover over the camera icon to see.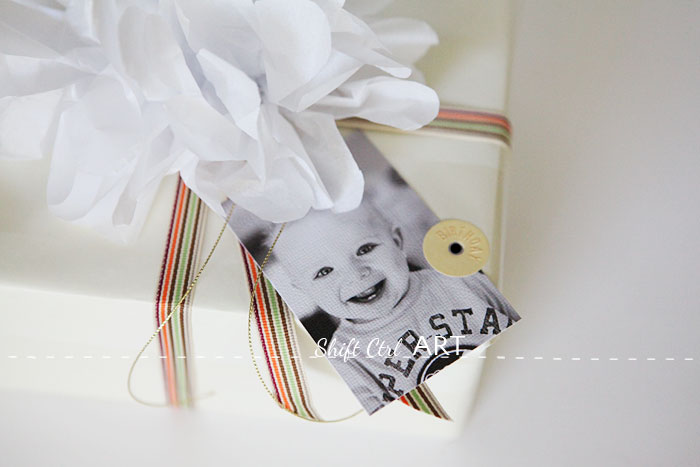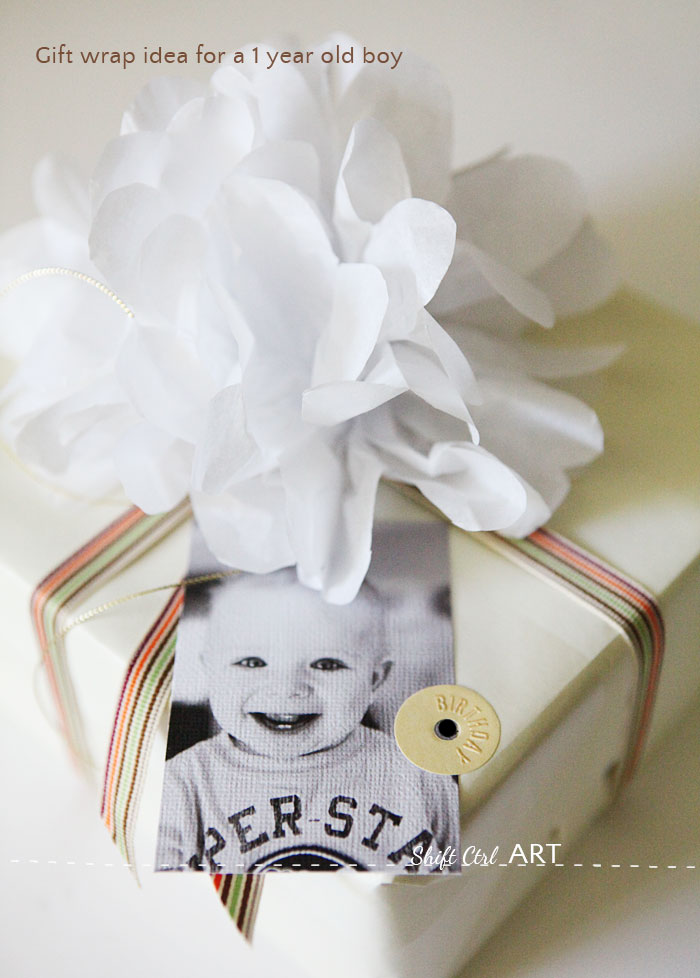 The baby was of course fast asleep by the time we got around to opening the gifts... The best intentions, right? ...
The mom asked if, next time, could I please bring the gift in a separate bag and not actually inside the gift wrapping, so she would not have to destroy the packaging when opening the present. Ha ha.. so funny.
Another gift wrap idea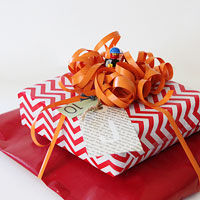 Birthday gift wrap idea for a tween boy
Share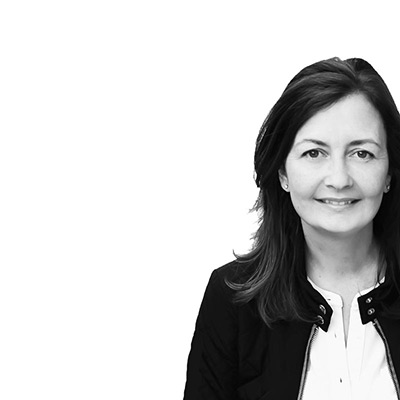 Search
We have been featured here
Full list
here