June round-up and new word for July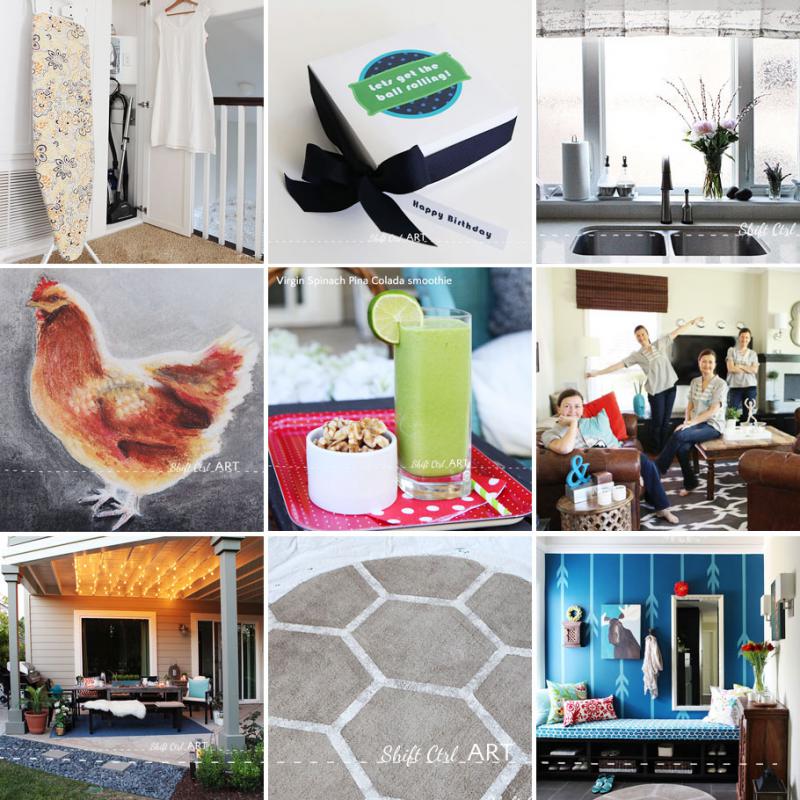 Let's take a look at what happened on the blog in the month of June.
Blog highlights from June: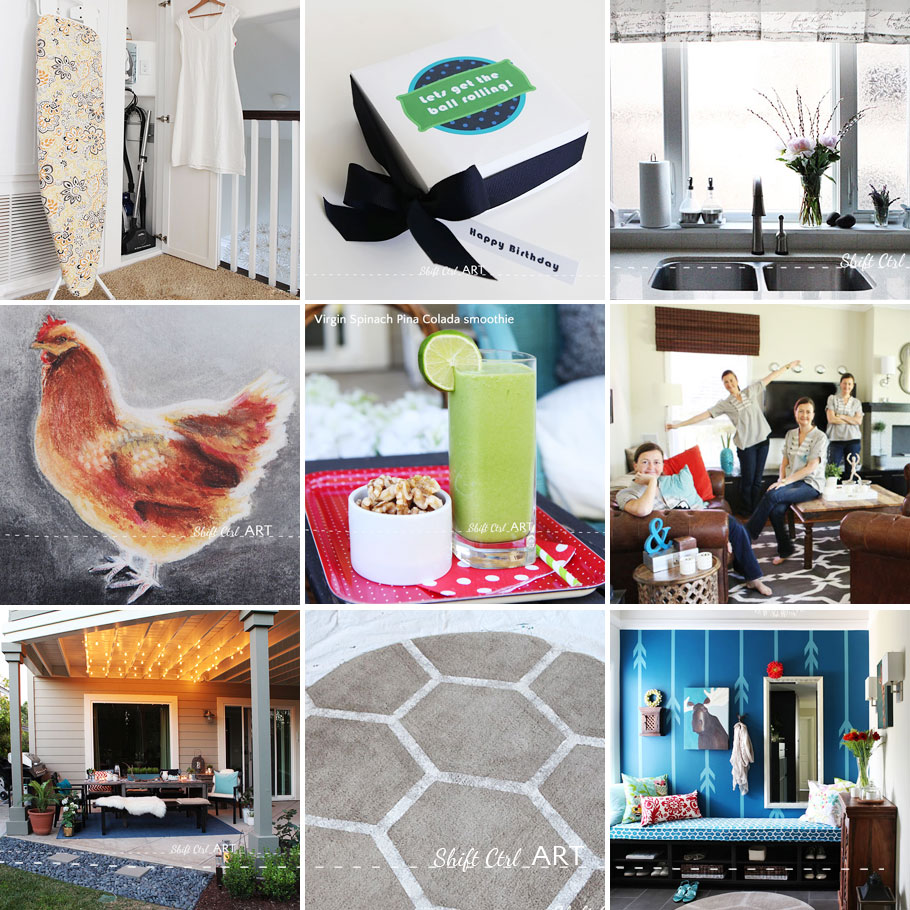 Left to right, top to bottom.
There were
three firsts
in the list above.
I had my first giveaway on the blog. I co-hosted it with Kate over at Farmhouse38. The prize was for a chicken pastel that I drew and I honestly thought that if 50 people entered it would be a smashing success. I could not believe my eyes when I saw that 617 had entered for a chance to win. I was blown away. Thank you to all who entered and commented and started following!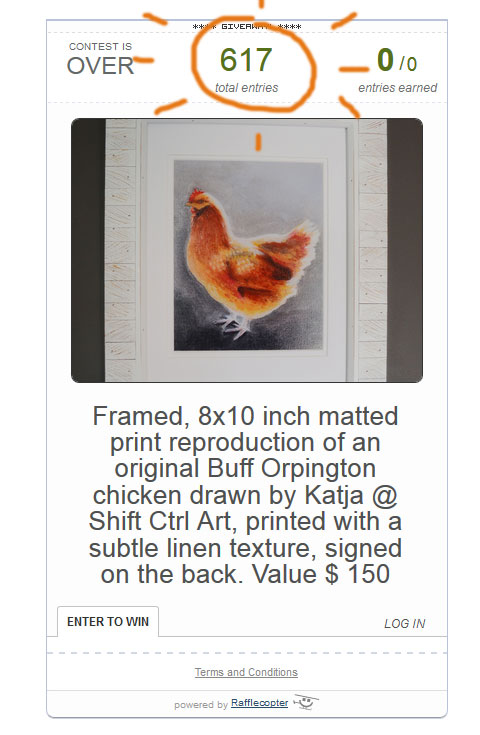 The other first was a guest post on someone else's blog:
Daily Decorator
. A fabulous blog full of inspiration and design. Thanks again Tracy!
The third thing was my entry hall reveal, which I have entered into the
Frog tape contest
the other day under the title:
Entry hall reveal - arrows with a dash of moose - the only way is up
. They shortened the title and took out dash - oh well. Wish me luck. I might win a roll of tape if I am lucky

. There are some really great entries over there.
Features
HouseLogic.com contacted me this month and asked if they could use one of my kitchen pictures in an article about transitional kitchens. Here is the
article
. This is my first time on House Logic.
I got really excited yesterday when my
spray painted wicker chairs appeared in an article over on Babble.com.
This is another first.


Clutter clearing
One really big change that happened in my clutter clearing efforts this month was that we tackled our garage. And what a difference it has made for all the projects we have done since. I just have to show you the before and after again. I love my new cart wheel ready garage!
Before: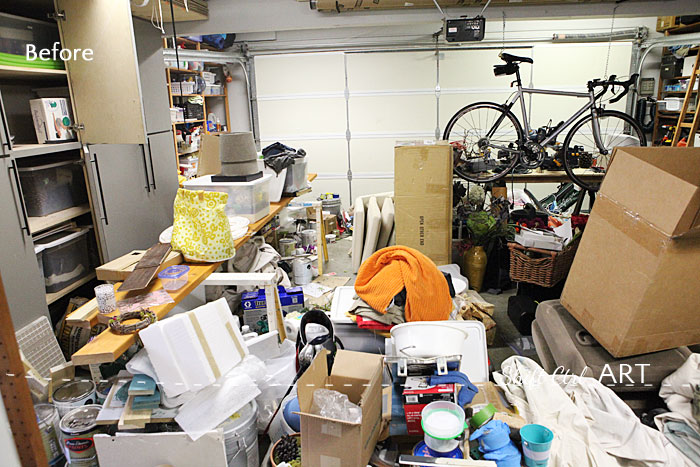 After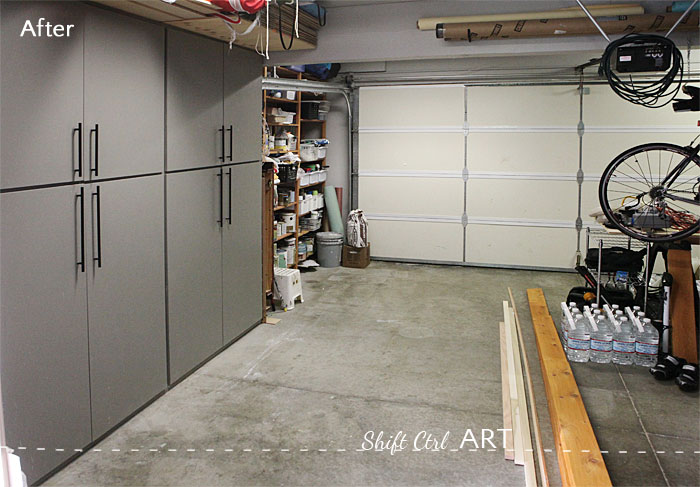 Word of the month challenge
The word of the month for June was Pattern.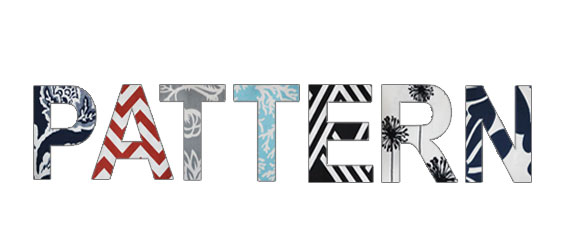 I did a couple of projects for this such as
recovering my ironing board with new patterned fabric
,
I sewed a runner
using the pattern in the letter "P" and
I made that patterned rug
and
wall in the entry way
.
Amber over at
Wills Casa
, who I am doing these challenges with - and we ask anyone who wants to, to join us, wrote a fabulous article on
Patterns in design
.
via
My favorite was this polka dotted house, which would go so great with Amber's
polka dotted napkins
that she made for Christmas.
This month, our friend Kelly from
Corner of Main
joined us in our pattern challenge. Thanks so much Kelly!!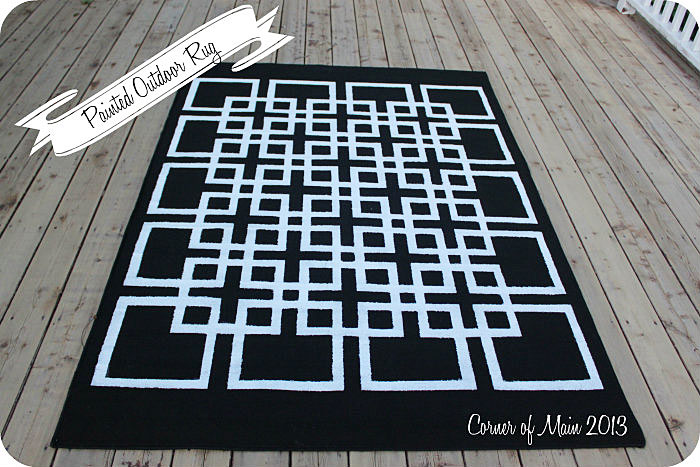 Kelly of
Corner of Main
created this fantastic
DIY black and white outdoor rug
with Frog tape and white paint for her patio make over which I am following over on her blog.
Love it Kelly. Feel free to pick up my button in the sidebar for your feature! Thanks so much for participating!
Word for July is ....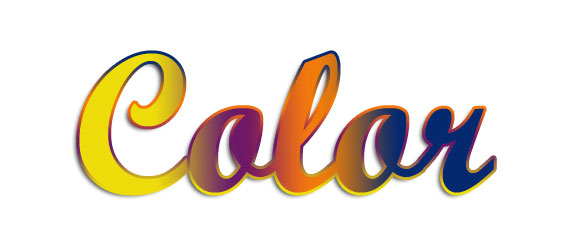 Color! If you want to participate for a feature here next month, make something, anything with the word "color" in mind and
contact me
to let me know or write it in a comment here on the site and I will swing by and check it out.
Here is to a great July!!
Next:
May round-up and new word for June
Share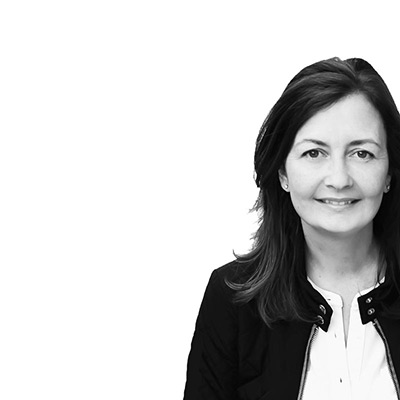 Search
We have been featured here
Full list
here