Pinterest Challenge: B's blue wall reveal - we built a desk and some shelves and made a gallery wall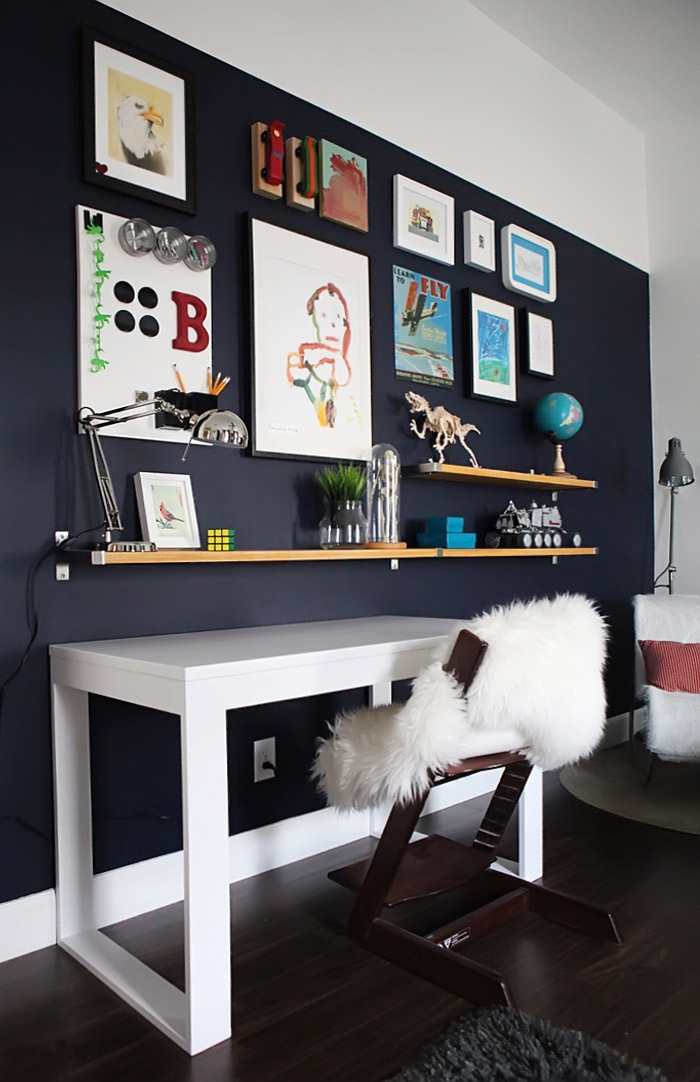 It's that time of year again when
Young House Love
and
Bower Power
host their quarterly Pinterest challenges. I love these challenges and luckily I was in the middle of a project that fit perfectly when they announced it.
The rules are simple: Pick something from your
Pinterest boards
and put your own spin on it and show what you made.
Here is my first inspiration from the
Matsutake blog
: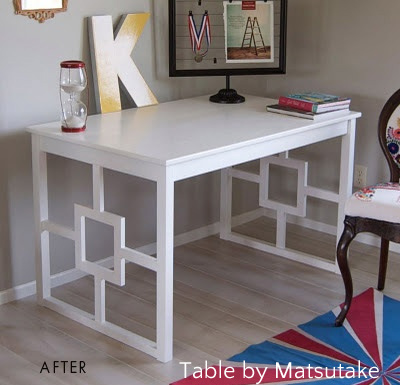 Desk
Here is my second inspiration picture from
Decor and the Dog
. See that leg on the bed. Love that leg. (pfftttt - whistle)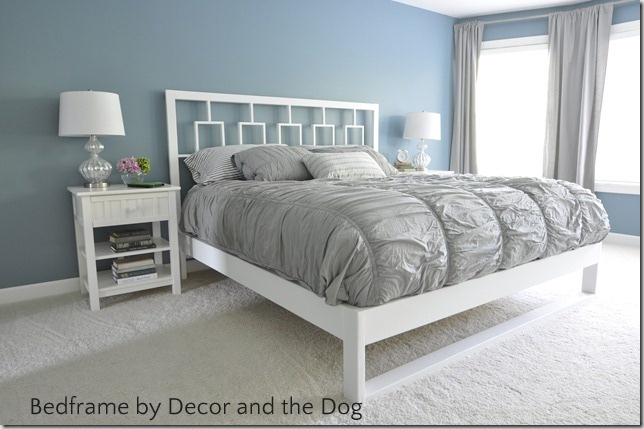 Bedframe
Here is what dh and I built together two weeks ago using our miter saw and our new Kreg Jig - It was a
Christmas present
last year from the house

.
Here is what the wall looked like before, after I
painted it earlier
this year.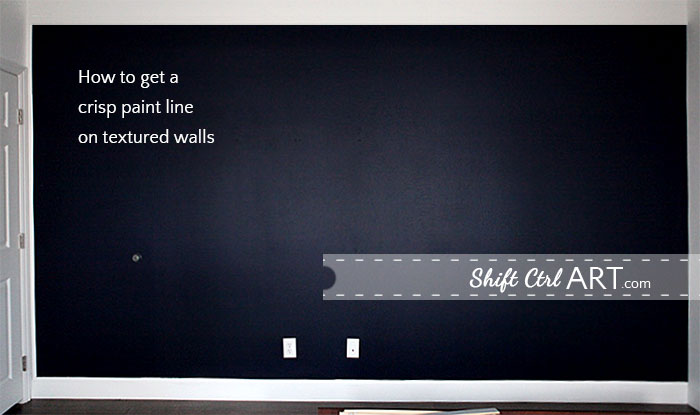 And here come all the pictures of the "after".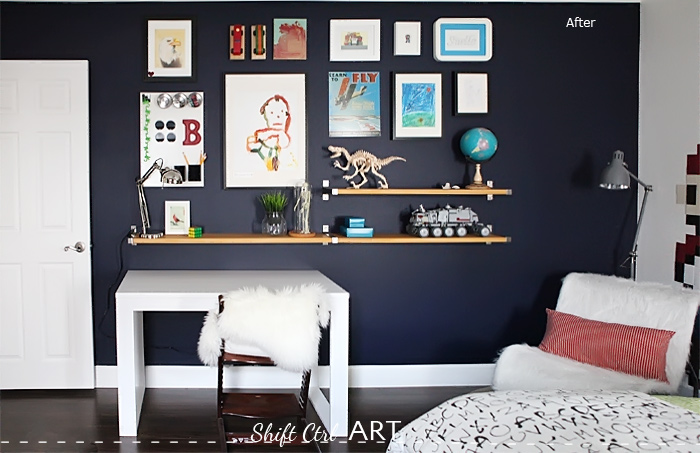 In addition to building the desk, I also stained and finished some Ash wooden planks that we mounted with some of IKEA's
EKBY BJÄRNUM
shelf brackets.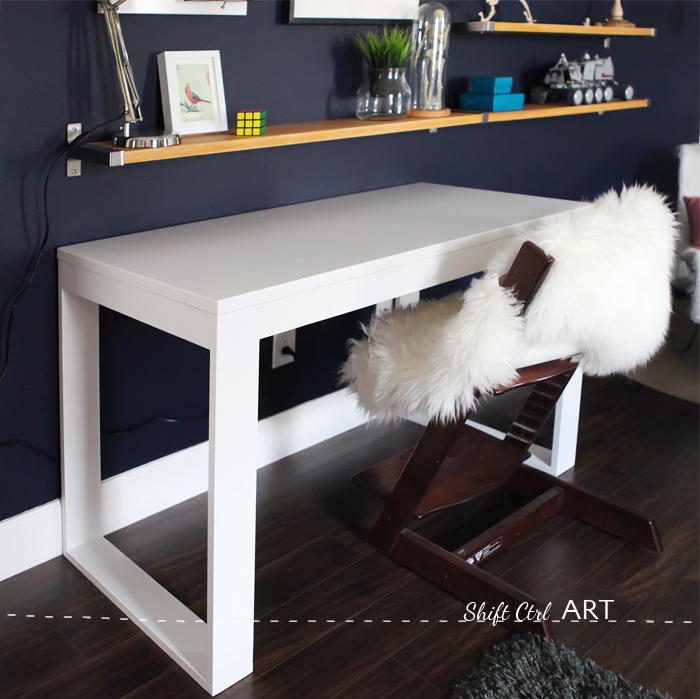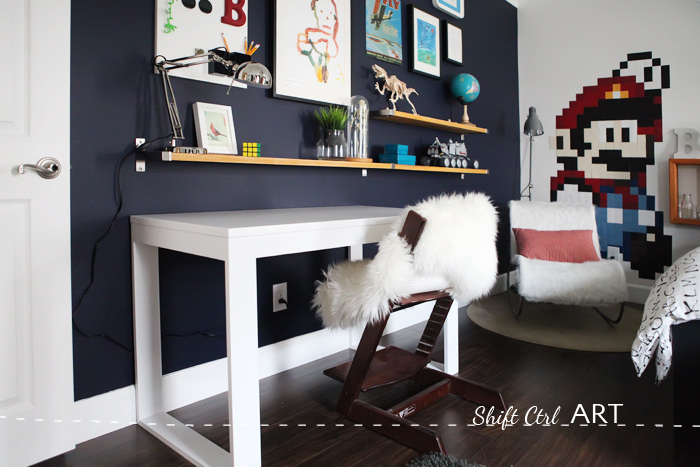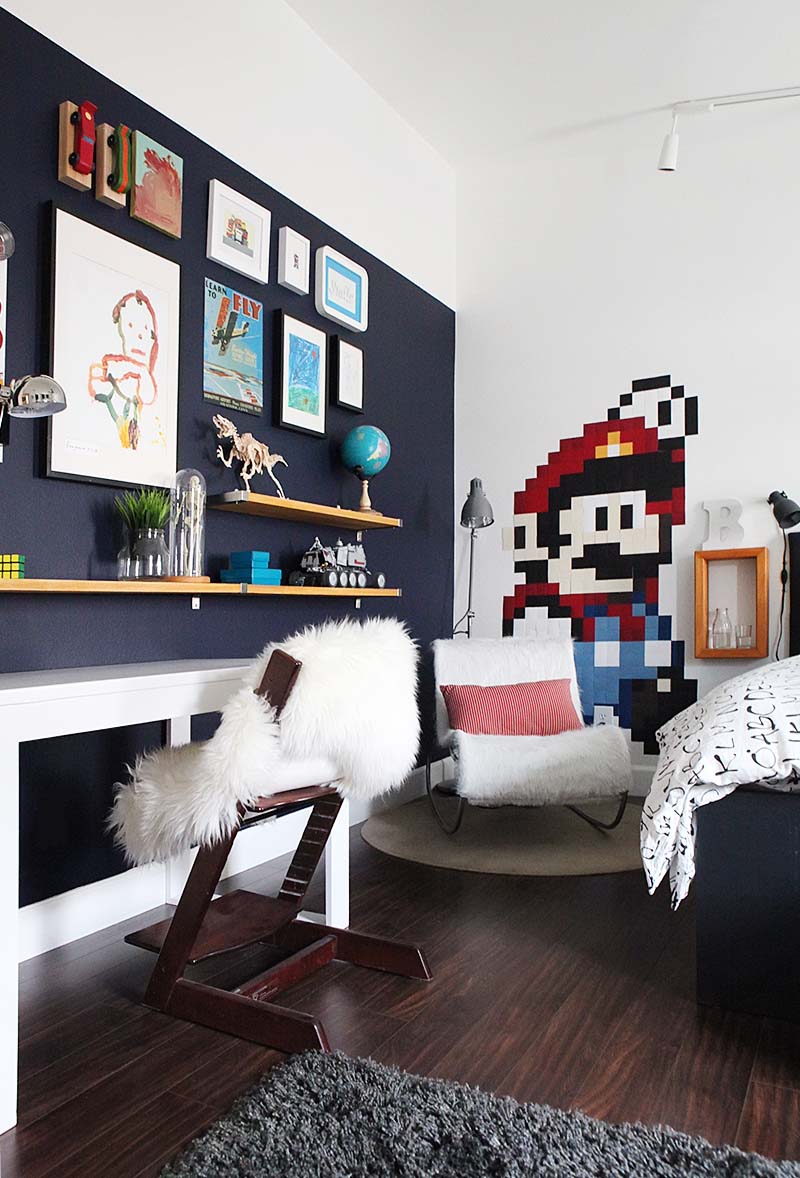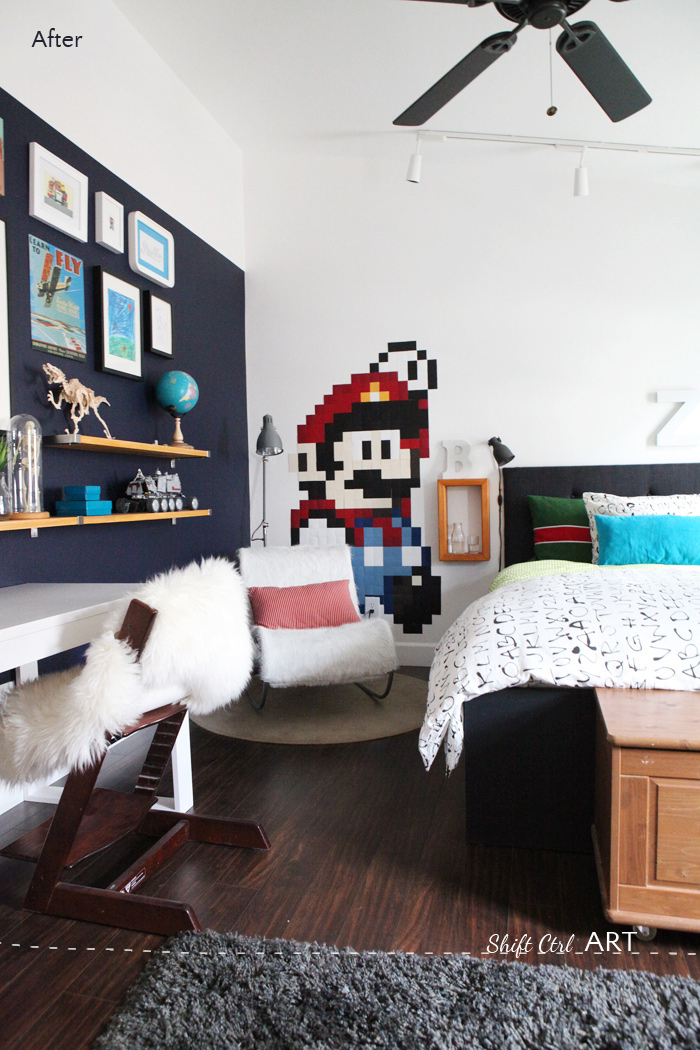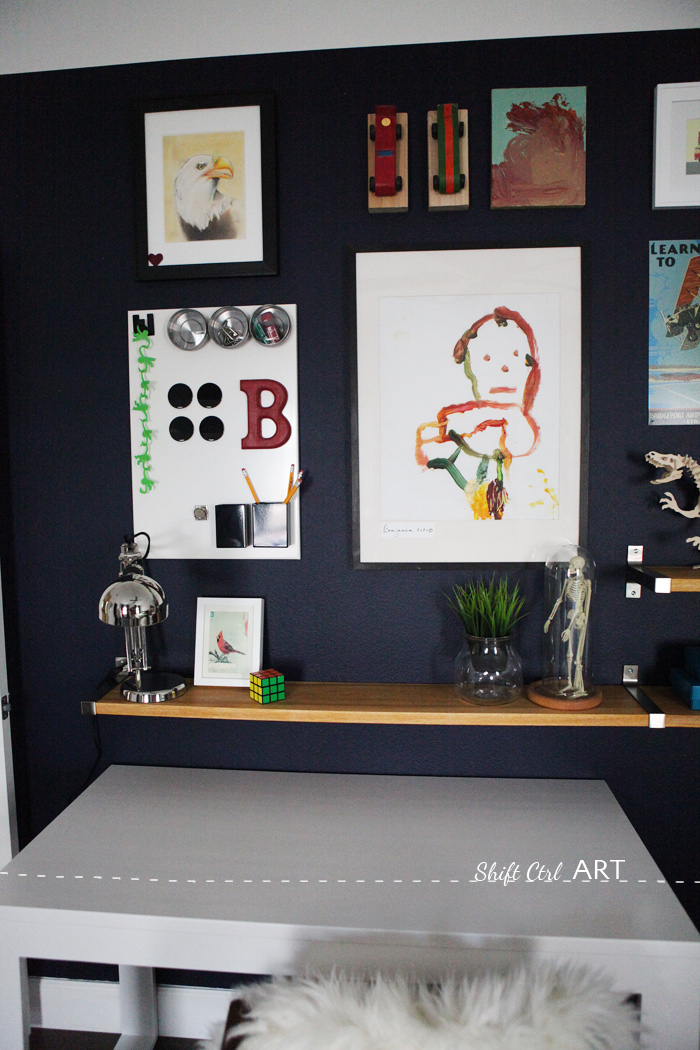 (proud mama alert) The green and orange derby car took home 3rd place in B's den. B and dh built the blocks they hang from. They hang from a dowel they drilled into the wood.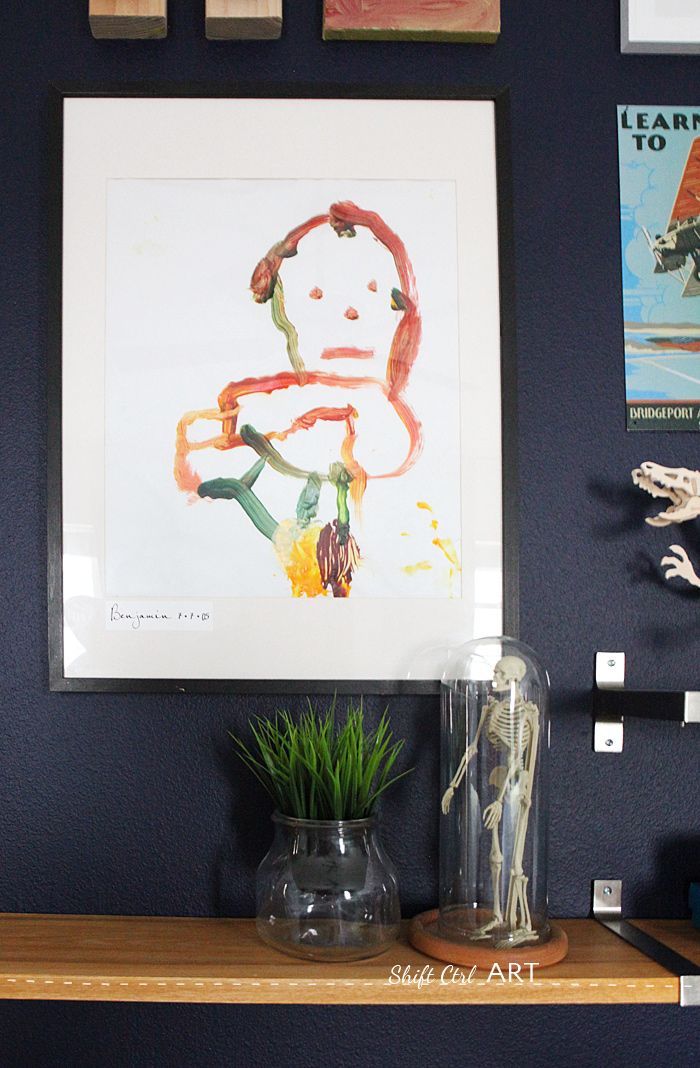 B's first portrait. Read more about
each piece from his gallery wall here
.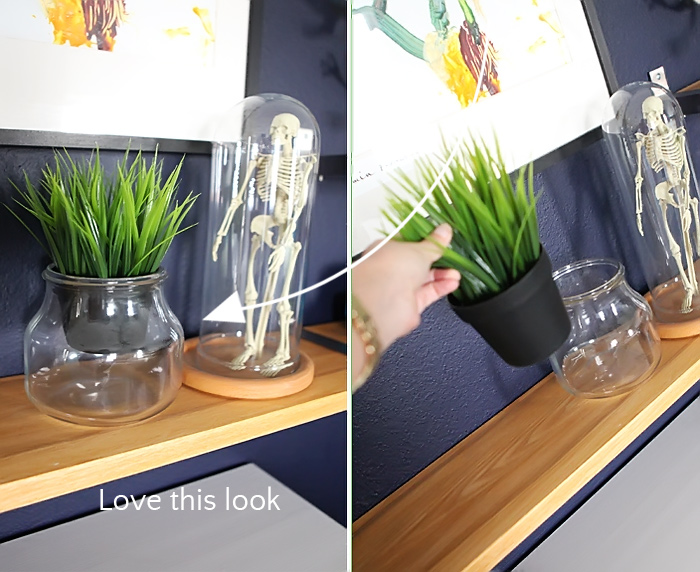 This is a
FEJKA
plant from IKEA that just happened to fit perfectly into an
ENSIDIG
vase. I really like that you can see the black pot through the glass. I think it adds to the look.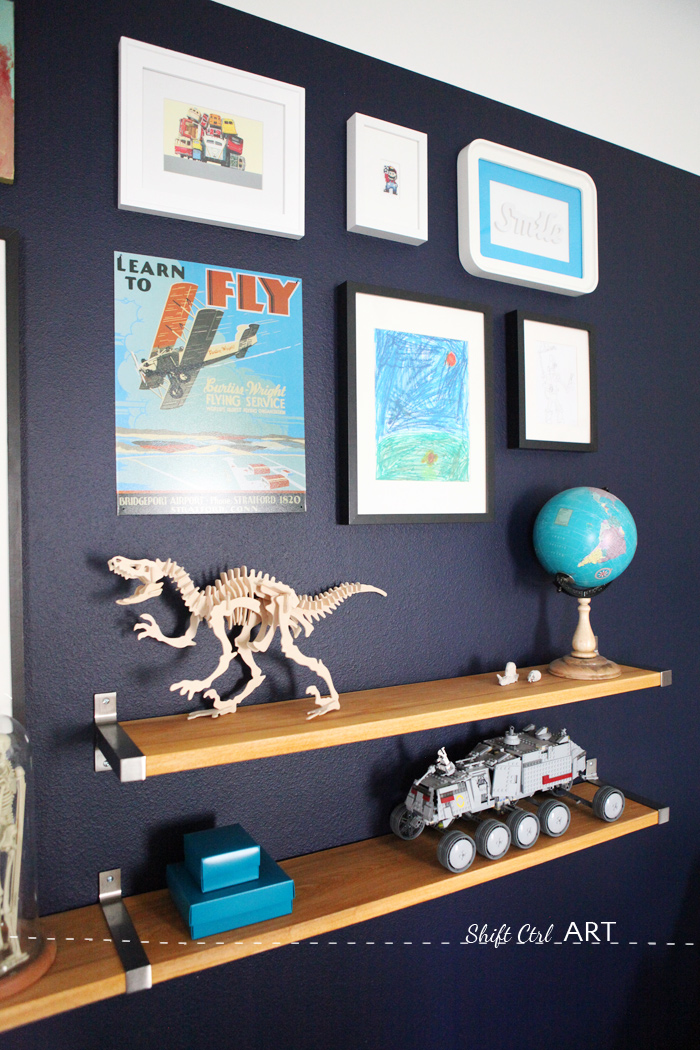 B put together that dinosaur last summer. And the Lego vehicle is something he put together a few years ago. The blue boxes I got on sale at IKEA. B put them together last week.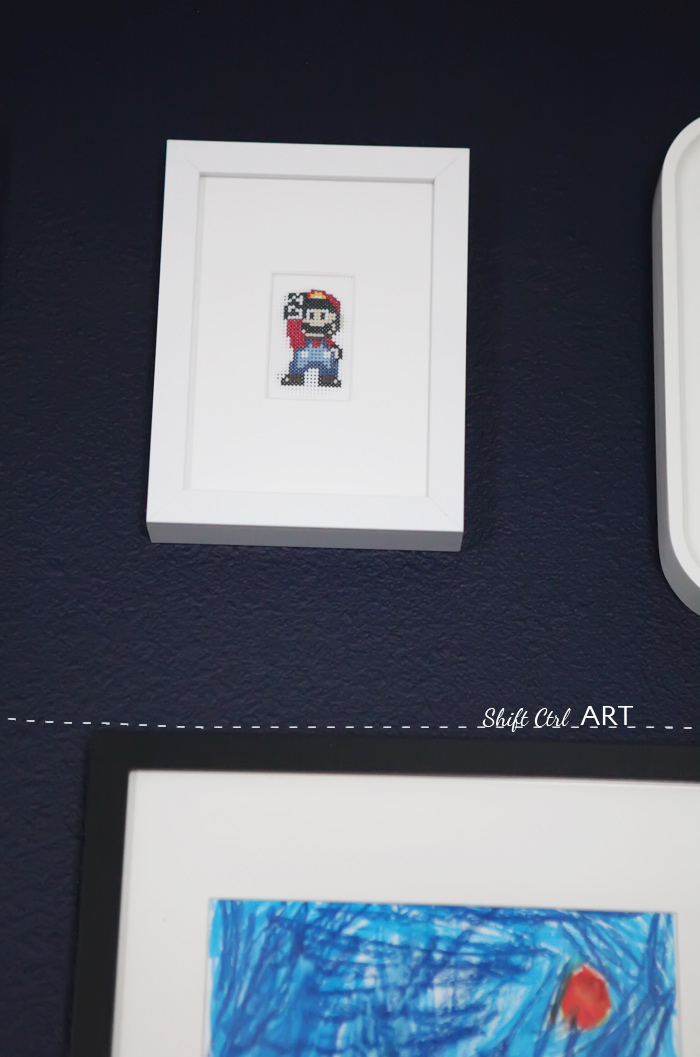 B's embroidered Mario, which he made
last Christmas
and it has been the inspiration piece for the room.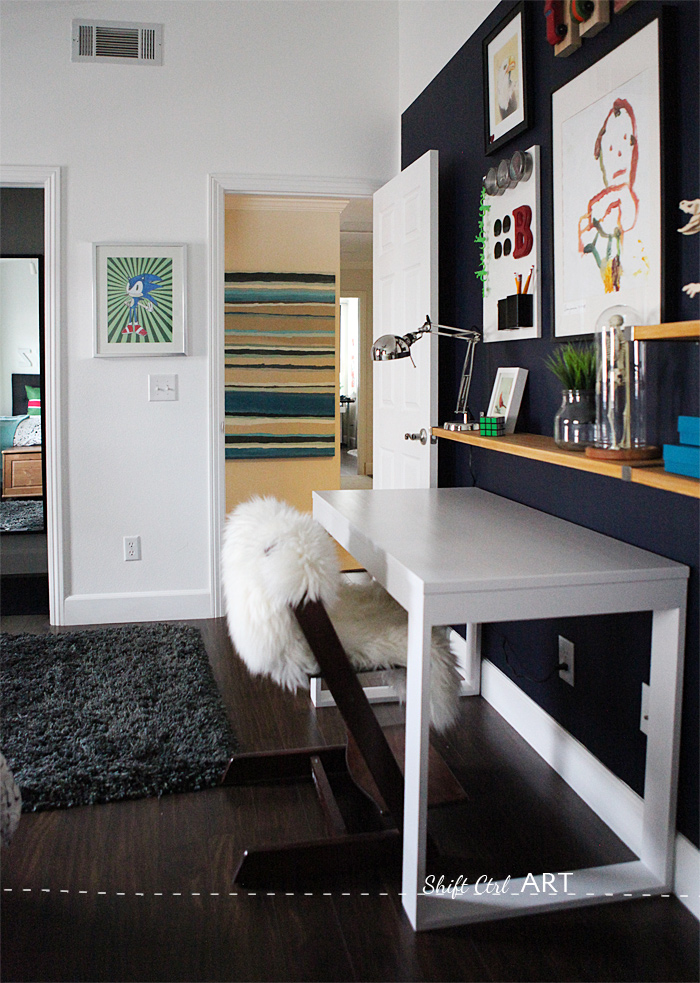 And a view towards the hall way. If you look at the
upstairs hall reveal from last week
, you can see the same painting although I have since hung it a bit higher when I happened to pass by with a hammer.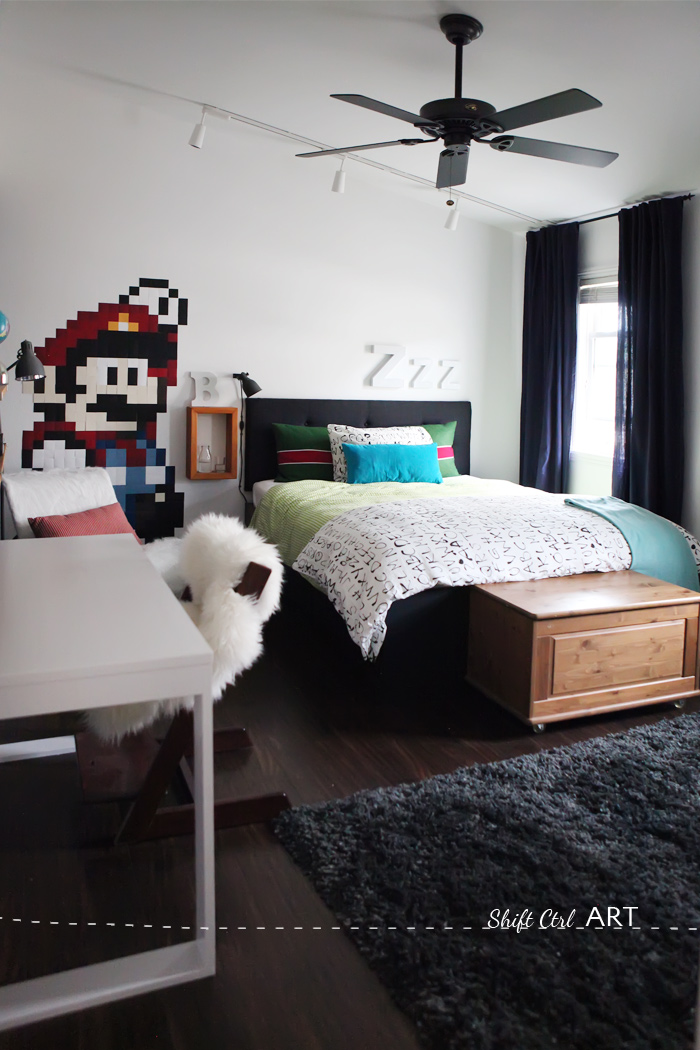 And one more time:
the queen bed with trundle
that dh and I built, the
tufted headboard
I re-covered, the
cubby
I built, the
super sized Mario wall art
B and I put up together and the
IKEA chair
I recovered with white faux fur. The
curtains I dyed
and
hemmed
and the long
green and red pillow
I sewed.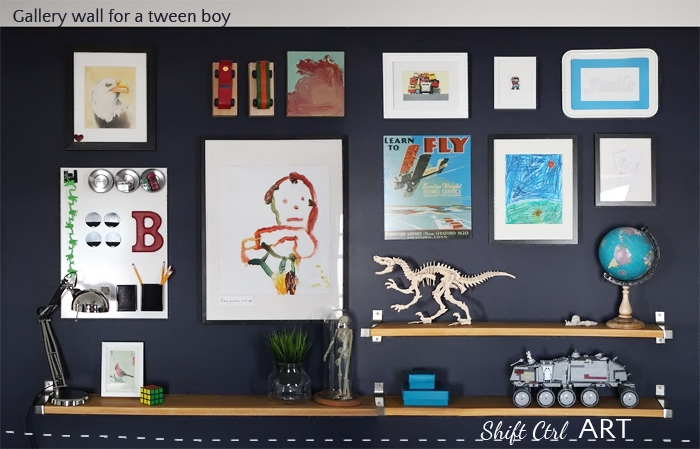 Here is the gallery wall by itself. The lamp is the
FORSÅ
work lamp from IKEA.
There you have it. B's new desk and floating shelves.
Check back tomorrow for a tutorial on how we built the desk.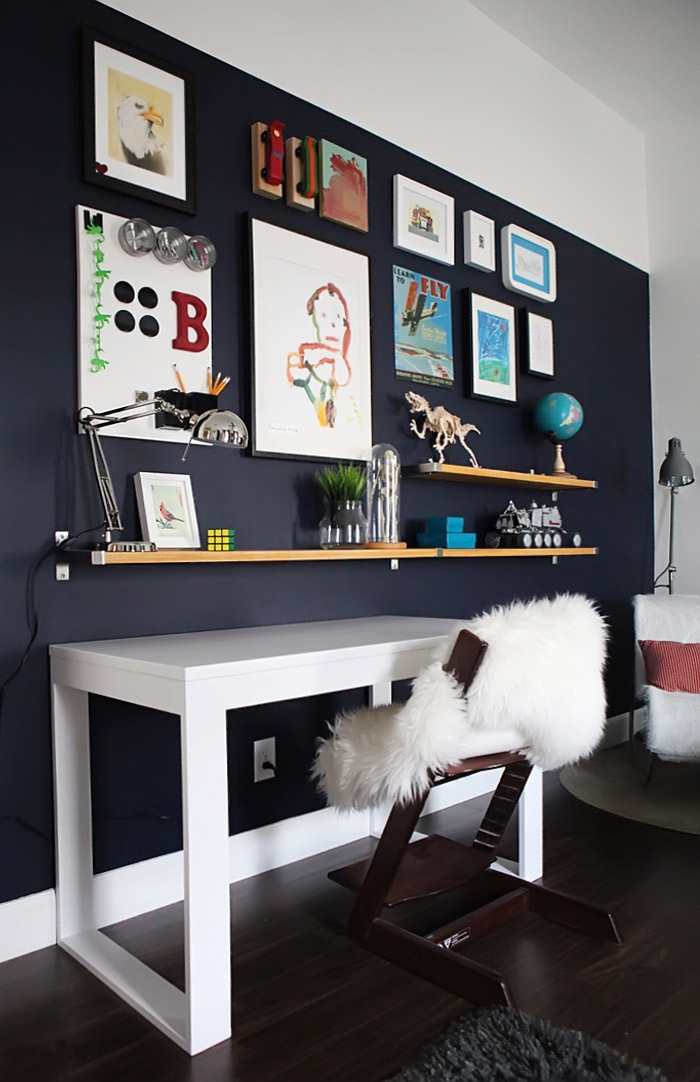 Linking up to
Young House Love
,
Bower Power
,
Sparkle Meets Pop
and
Red Bird Blue
Here is what I made in the two other Pinterest challenges that I have participated in so far: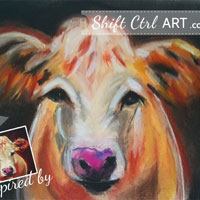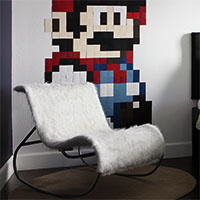 Pastel drawing
Chair re-covered
Did you participate in the Pinterest challenge? What did you make? Link up in the comments and I will swing by your blog and check it out.
Also, you can follow me on
Bloglovin here
. Only if you want to

Next:
IKEA hack: how to build a white desk with a miter saw and a kreg jig
Share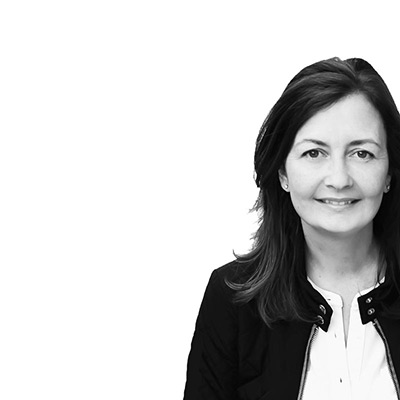 Categories
Pinterest Challenge: B's blue wall reveal - we built a desk and some shelves and made a gallery wall is posted in the category
B's bedroom
|
Reveals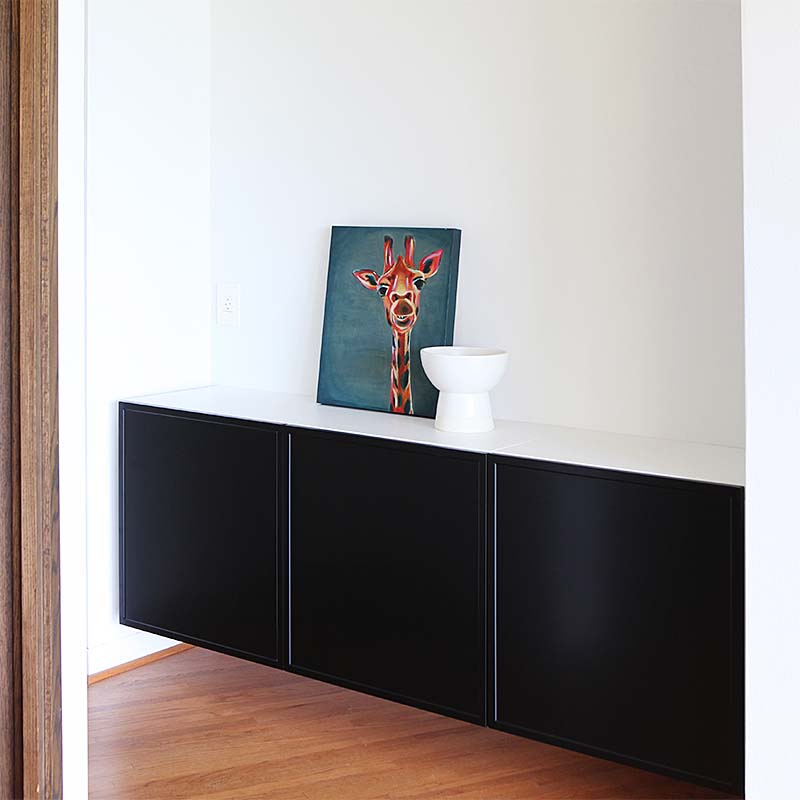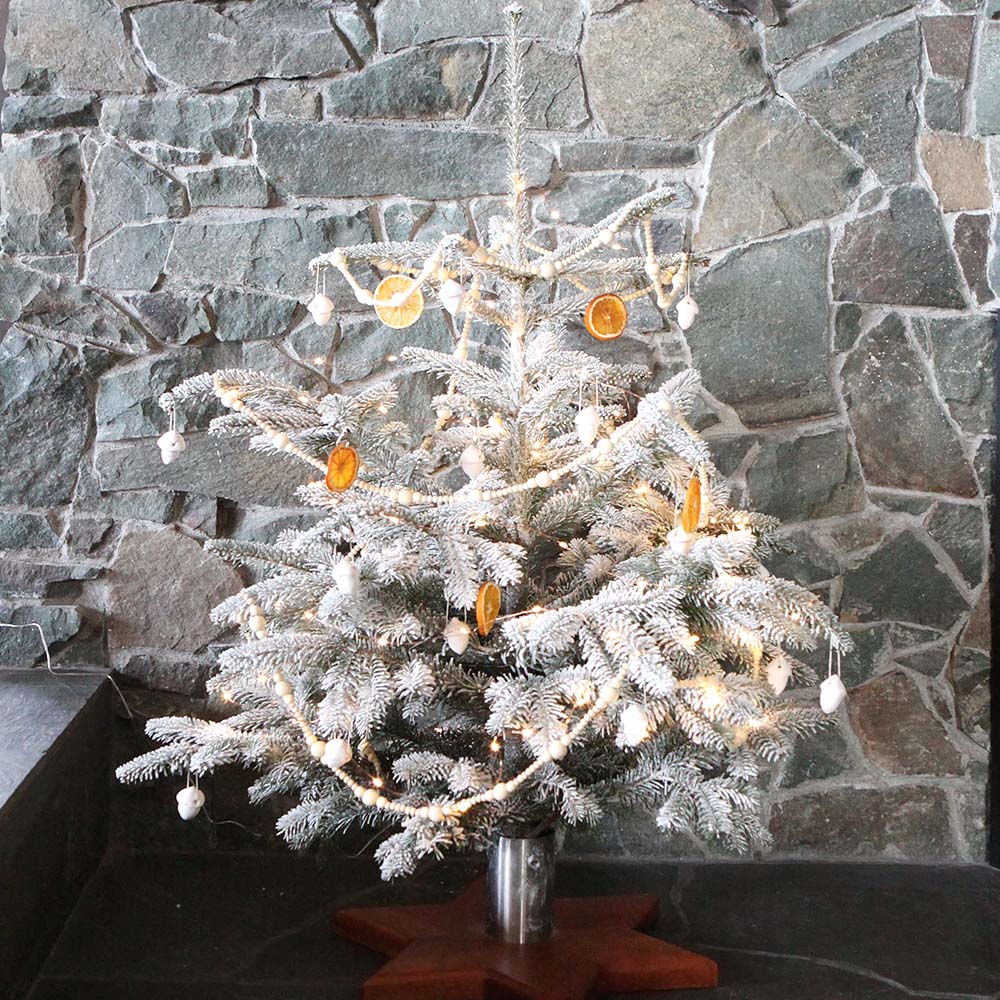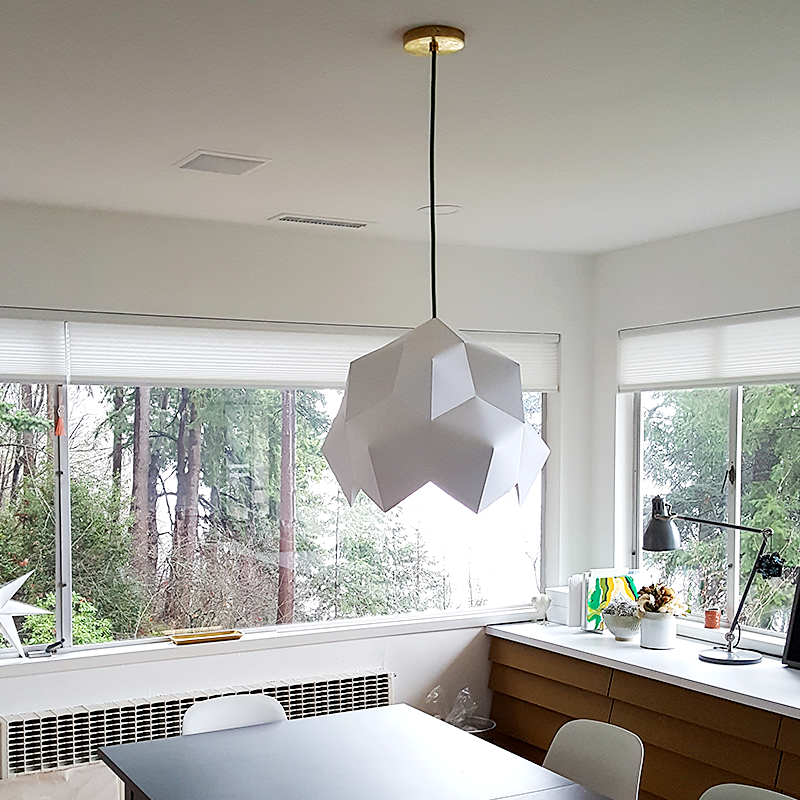 Search
We have been featured here
Full list
here
Search
We have been featured here
Full list
here