Zip to it: reversible pillow cover with a graphic stripe.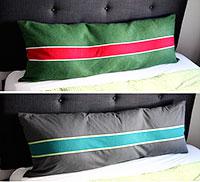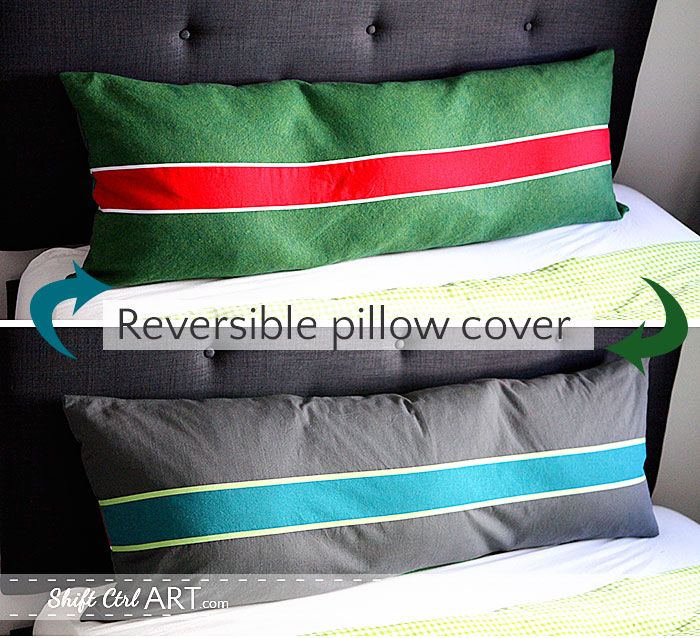 I bet you noticed that I snug in this new pillow in the past gazillion pictures I have shown of B's room progress, right?
As you can see, I made it reversible. The gray side is made from his old curtains that I washed and shrunk - oops. So I reused some of that fabric for this project.
The green side is made of wool felt. The stripes are flax linen. I used Grosgrain ribbon to line the stripes. - all from JoAnn's.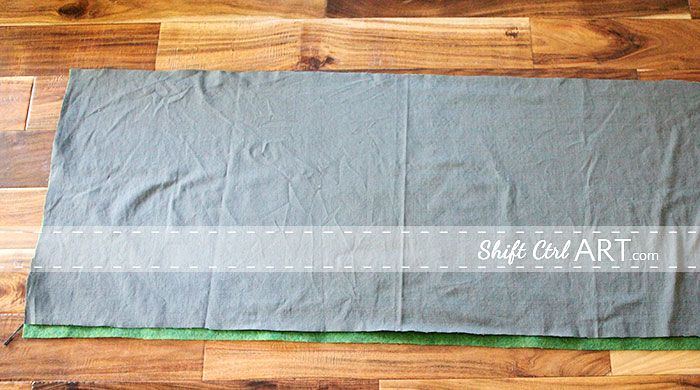 You can see here that I cut the green fabric a bit longer than the gray. That is to have enough extra fabric for the enclosed zipper that I will show you below how to sew. The gray fabric measures 54x20 inches. The green one measures 54x21 inches. The zipper is 24 inches long.
Before I began the project, I washed the fabrics. After washing the wool felt, I realized that that was perhaps not the brightest idea I had had all day. You can see here why. (Website only - behind the scene's photo)
I had to do a lot of stretching and ironing and cut the flared edge off.
Next, here is how I made the linen stripes.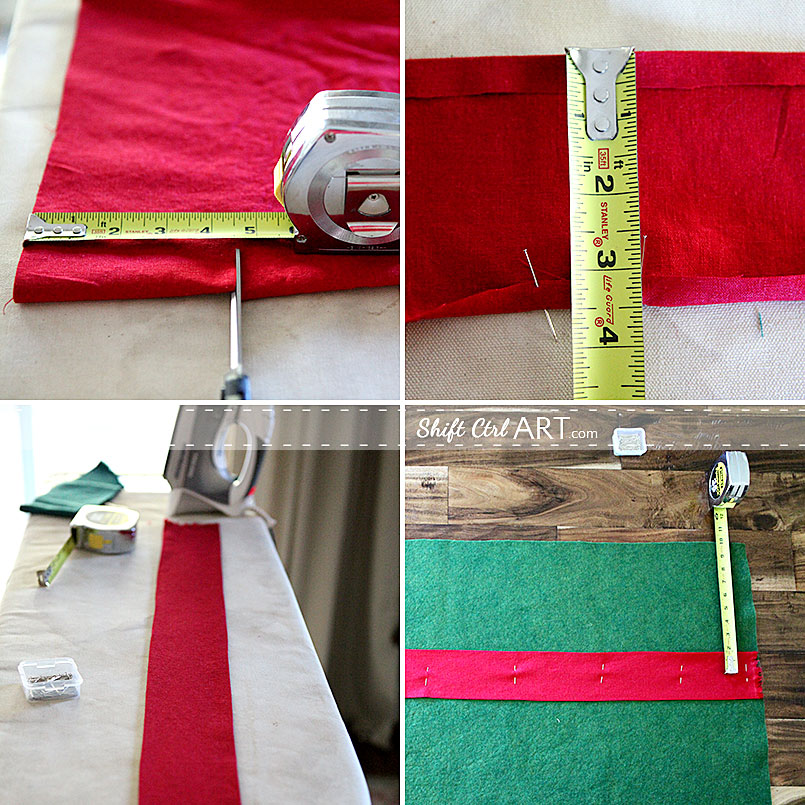 Then I stitched them on.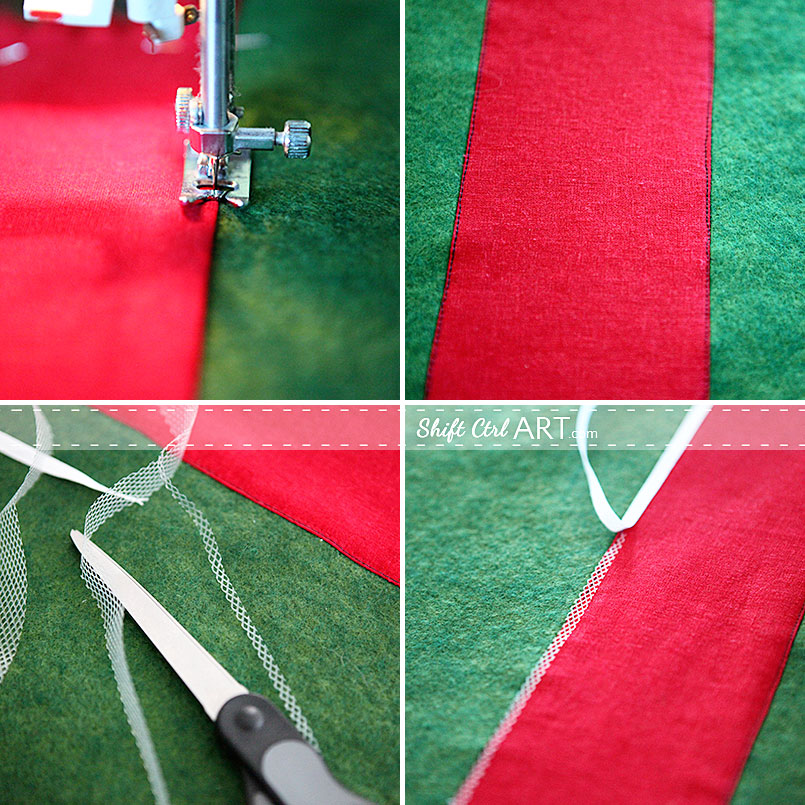 I tried sewing the ribbon on first, but it did not want to be as flat as I wanted it to be, so I ironed it on with some hem tape instead.
When I sew something together that has to line up, here is what I do: I pin the two fabrics together and then I check it by lifting and separating the hem from the outside. That way you can easily see if the stripes line up.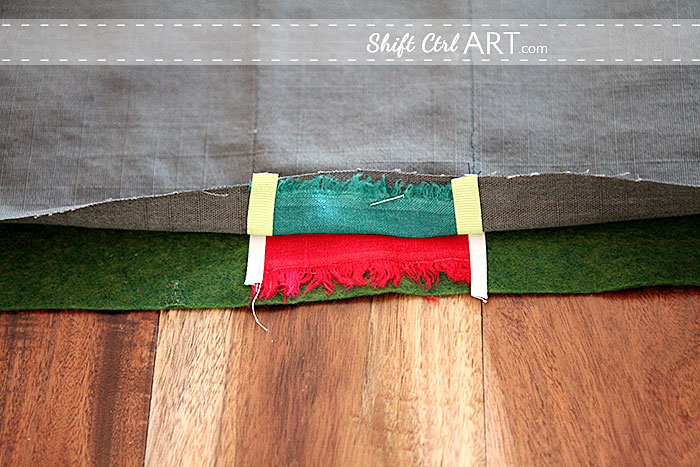 Then I added the zipper.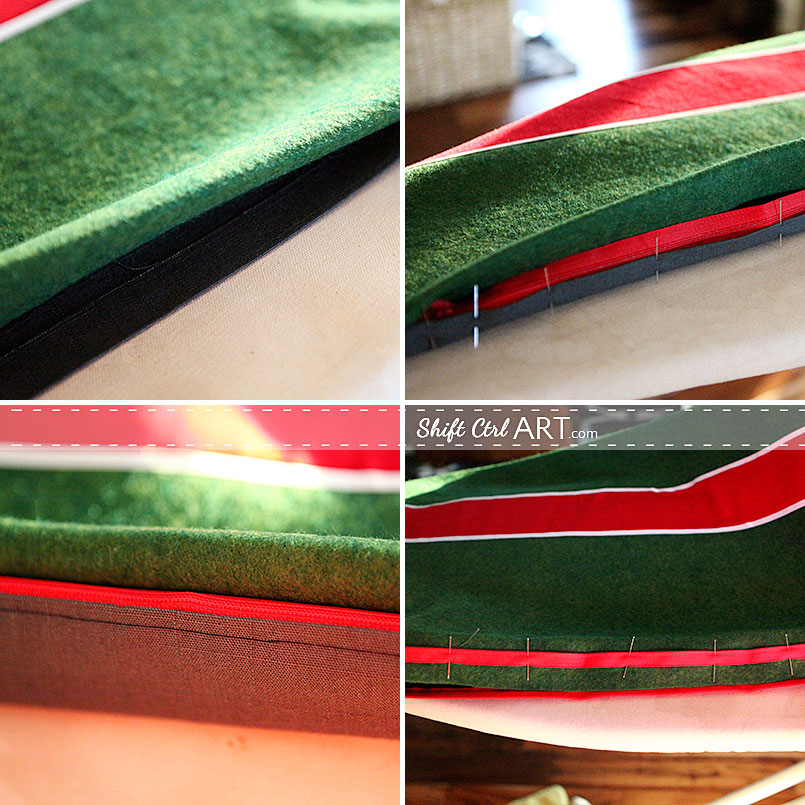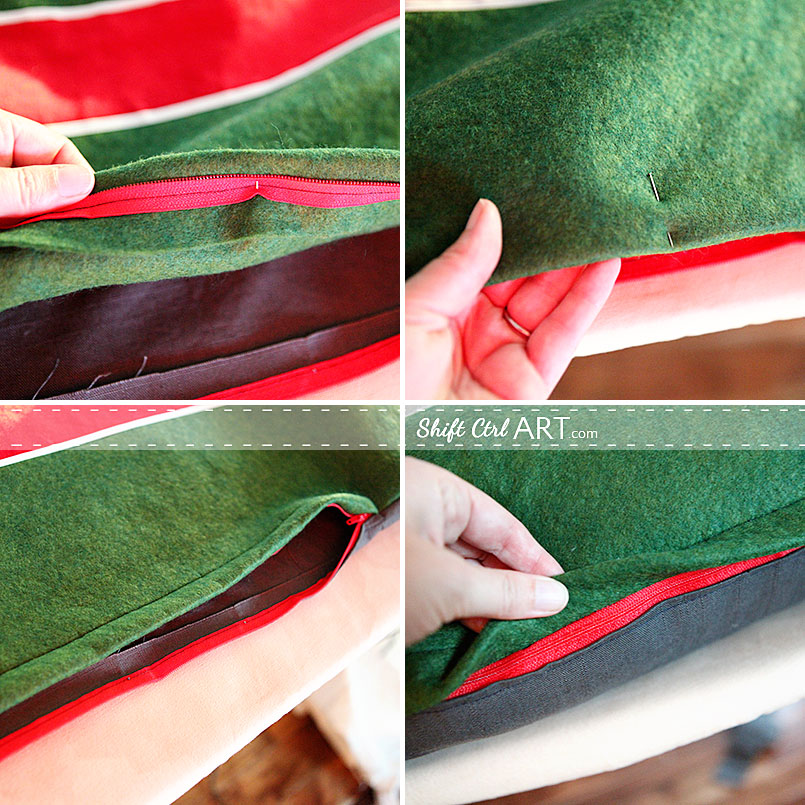 I think it looks so fun with a bright red zipper even if no-one will ever really see it.
I know it's there

I stuffed it with three IKEA pillow inserts that he already had. They used to have
light green covers
on them.
You can tell that there are three pillows in there. If you don't like that look, here is another idea: I often use down comforters as pillow inserts for bigger pillows. They are comfortable and you have a great way to store extra comforters that way to have on hand for guests without using closet space for them.
And here you have the pillow on the bed. I chose the red stripe to tie in with
5 foot Pixel Mario
on the wall.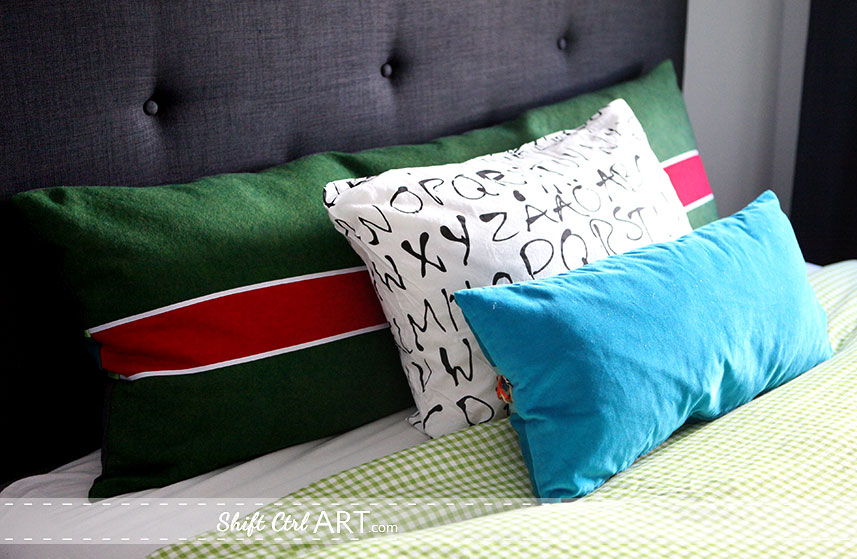 The turquoise velvet pillow is from IKEA as well. It has some ribbon detail on the front that I am not crazy about, but from the back it looks good here, I think.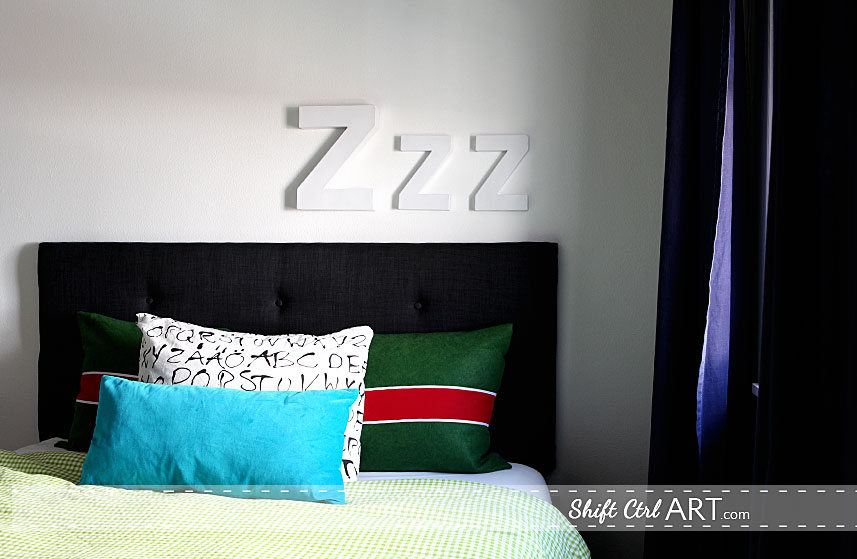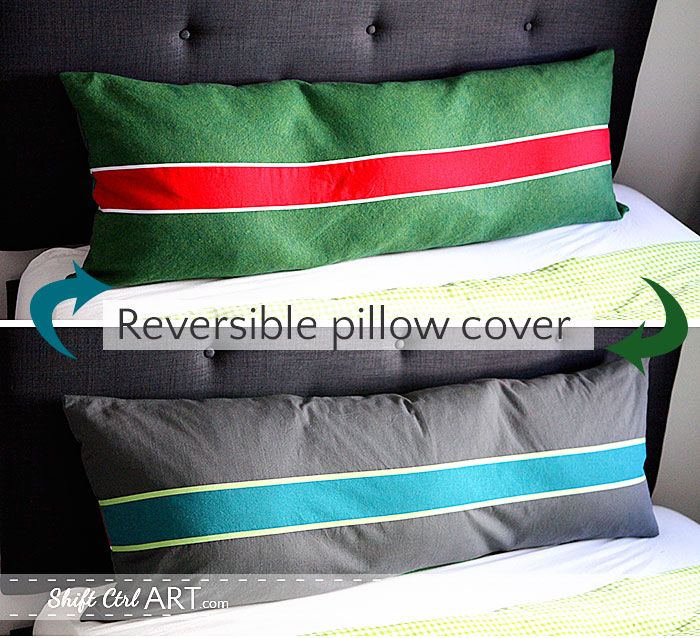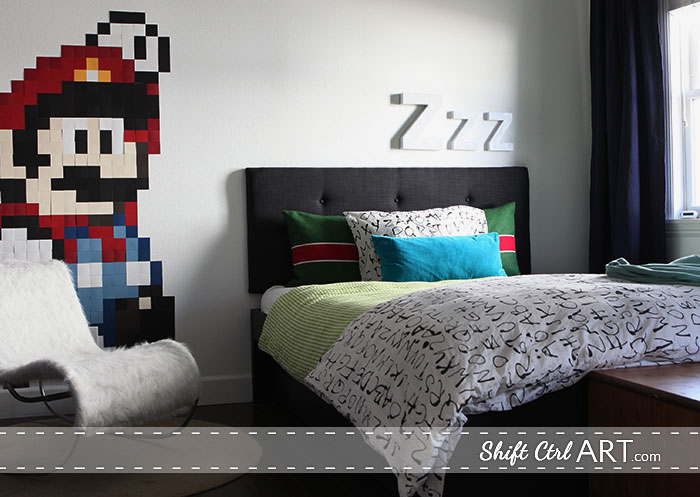 Next up for this room, I think the room needs some wood details. And a bed side lamp, and a reading lamp for the chair.
How was your weekend? Did you do any projects? Let me know and I will swing by and leave a comment.
Share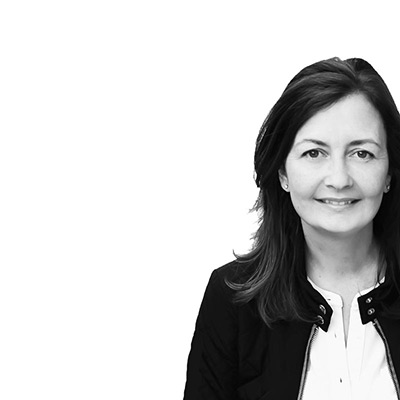 Search
We have been featured here
Full list
here