Dare to DIY 2014 - do-it-yourself holiday crafts link parties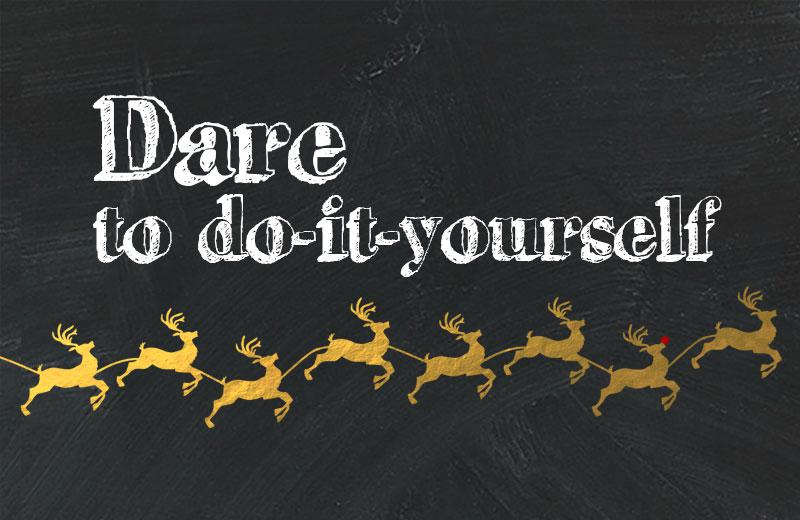 Can you smell it? Thanksgiving and Christmas are coming up. On a scale of 1-10, that excites me at about an 11!

For the past two years, since I began blogging with any sort of regularity, I have participated in what should be known as the best holiday link party in all of Blog land. I am not exaggerating. Why is it the best you ask? This is where I have met some of the best and sweetest and kindest and most inspirational bloggers I know. Some have even become very good friends, and probably the reason why I still think blogging is so much fun.

The Dare to DIY party is special because it's more than just a link-and-run. People hang out. Visit with each other. Network. Maybe even begin long friendships.

And of course there is a ton of inspiration as well. For instance, who can forget Wills Casa's gold dotted napkins of 2012 for the Dare to entertain challenge? And last week, I even got to hold them in my own hands when I visited Amber and Nick in Texas. They are just as fabulous in real life. The napkins too.

I have been looking forward to these challenges for a while now and I was so surprised and happy when Kim from Newly Woodwards asked me to co-host this year. Me? Yes please!

Here are the four of us that will host the next four Mondays' challenges and link parties.



Katja at Shift Ctrl Art - me!


Michelle at Decor and the Dog.
Rachel at Maybe Matilda.
Kim at Newly Woodwards

Are you ready?



Dare to DIY 2014





The details:





Each Monday, the link party goes live for that week's Dare to DIY challenge. You can link up as many projects as you wish, as long as the posts correspond with the theme of the week. You can link up on any of the four blogs listed above.





The linky will stay live through Wednesday. Later in the week, each of us will spotlight at least 3 projects we loved from the week on our blogs. We'll pin those projects on our shared Pinterest board and on Instagram using
the hashtag #daretodiy14.
The only rules:
1. Please follow the Dare to DIY theme of the week (see below).
2. Please link back to Dare to DIY on the host's blog.
3. Please go to at least two other blogs and comment. This is a party. So get to know a few other bloggers.
And here are the themes - starting next week. Dare to do it, baby. Dare to do it.
Party Date: Monday, Nov. 24
Dare to… be thankful!
DIY a thanksgiving project to remind you to be grateful during this season. Ideas include a Thanksgiving advent calendar, artwork and banners.
Party Date: Monday, Dec. 1
Dare to… entertain!
DIY something for your table. This could be something from last week's Thanksgiving table or a new Christmas look. Get creative and use things in new ways. Or go true DIY and make something totally new. Ideas include place mats, table runners, place cards or centerpieces.
Party Date: Monday, Dec. 8
Dare to… give homemade gifts!
DIY a gift made by you. Nothing is more special to give than something you created, so share projects that will be go in brown paper packages this holiday season. Ideas include bath and body items, kitchen gifts, hand-sewn clothing or home decor.
Party Date: Monday, Dec. 15
Dare to… deck the halls!
DIY something new to deck your halls. Did you find something in a catalog that you wish you had? Wreaths, stockings, pillows or advent calendars? Make it! Inspire us all to do the same.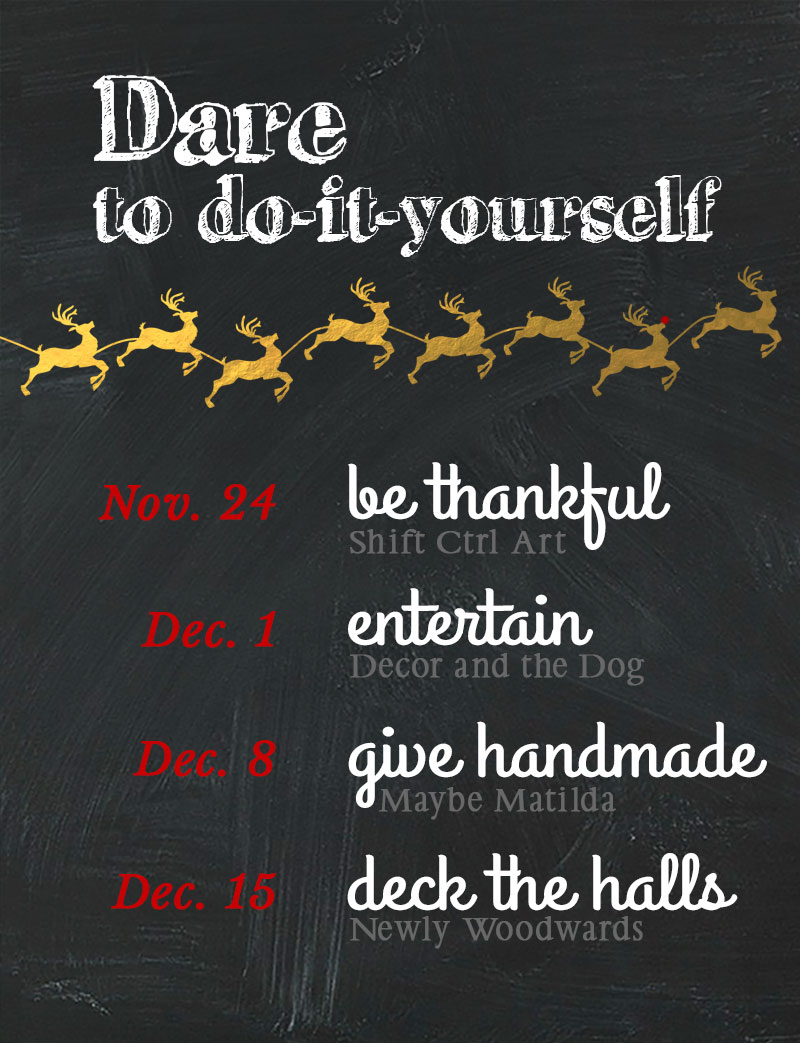 Here is what I made for each of the challenges in 2012 and 2013:
Dare to be thankful
2012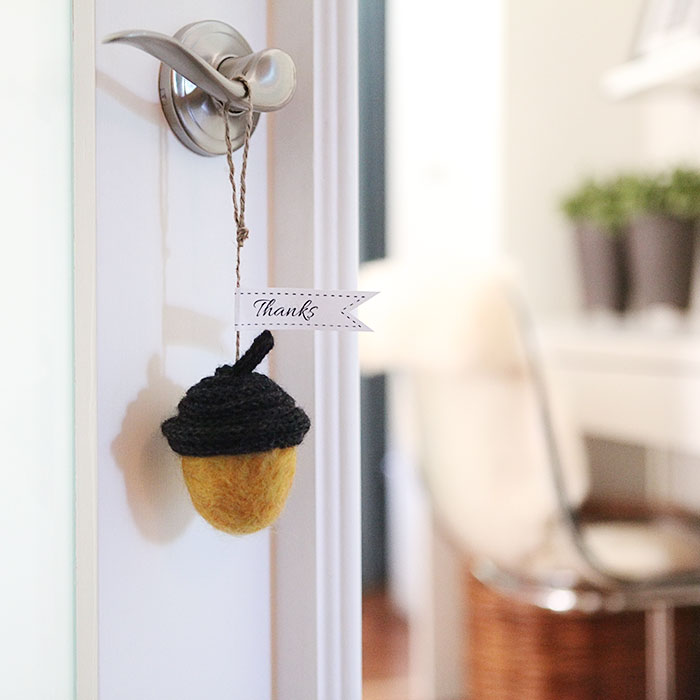 Felted acorn door hanger
2013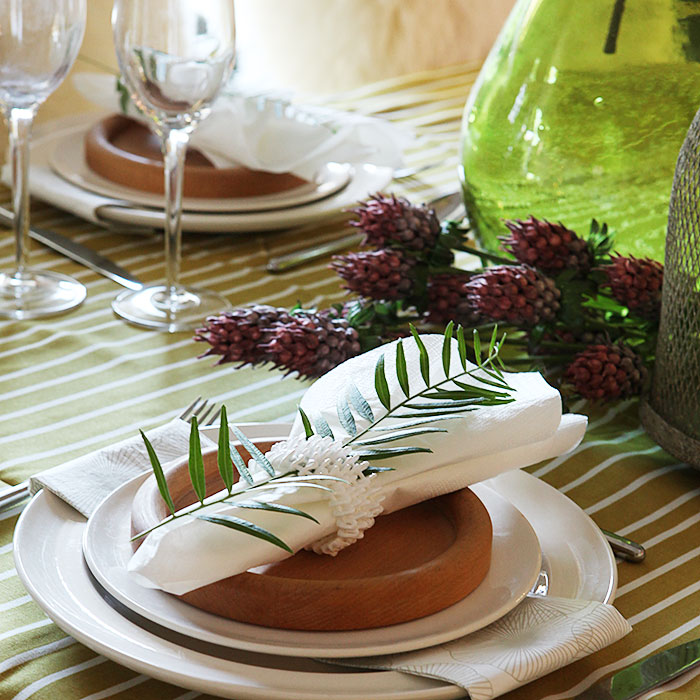 Hama bead napkin ring
Dare to entertain
2012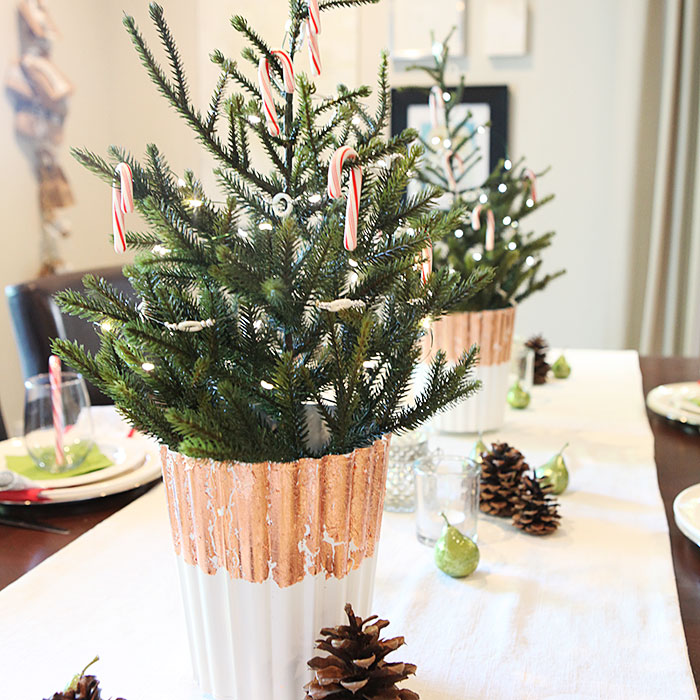 Pom-pom runner and crackle pot garland Christmas trees
2013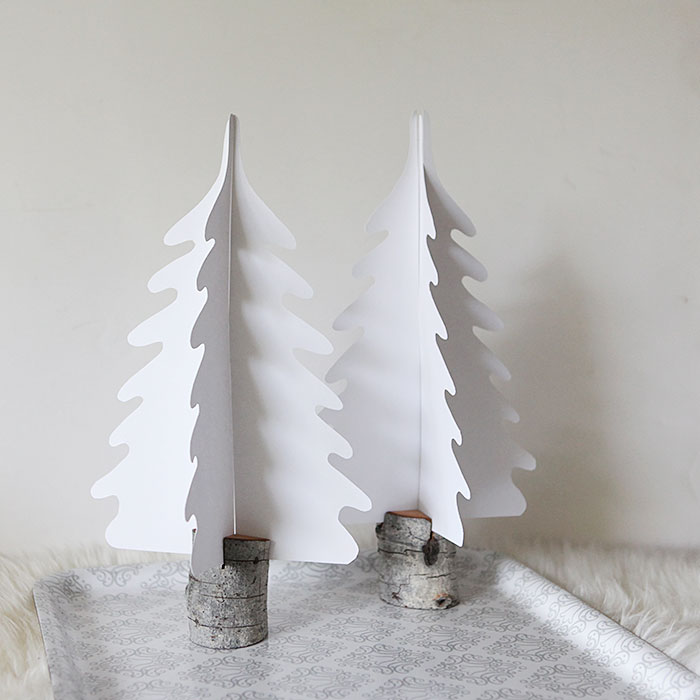 Silhouette Christmas trees in DIY branch holders - with printable
Dare to give handmade
2012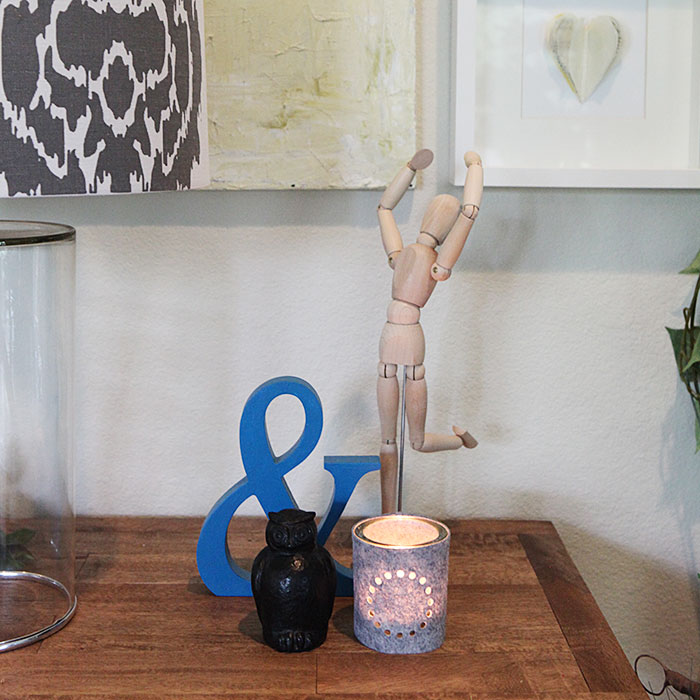 Felt sleeve votives
2013
Jewel toned bracelet
Dare to deck the halls
2012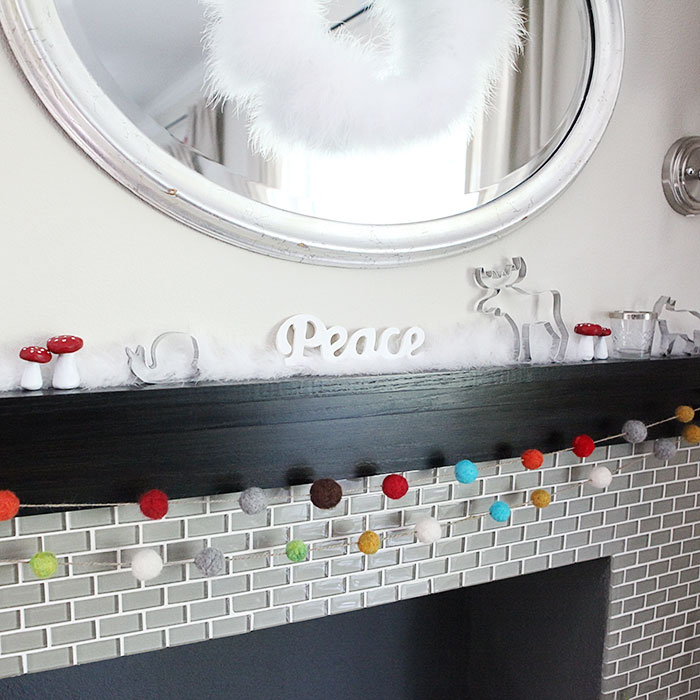 Our Christmas mantel - felted ball garland
2013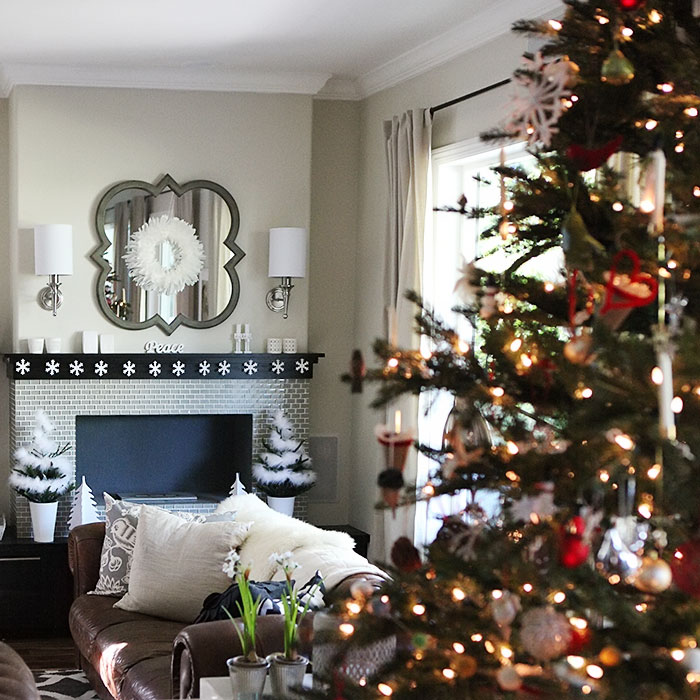 Our Christmas mantel - snowflake garland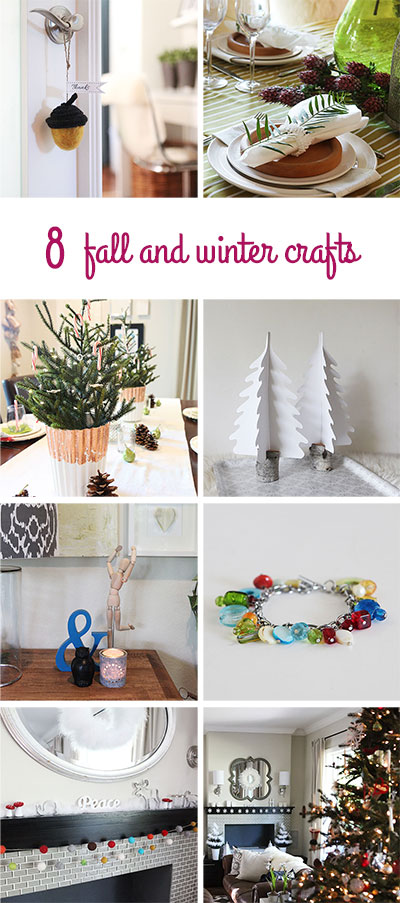 I can't wait to see what you make. Here is a graphic that you can use in your post! Just right-click and click save to get it.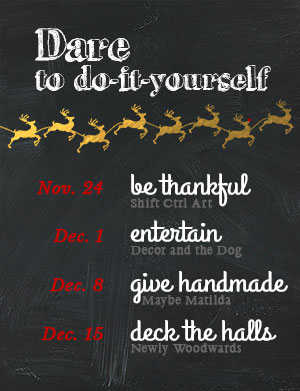 I am starting my list of ideas right ... now!
Share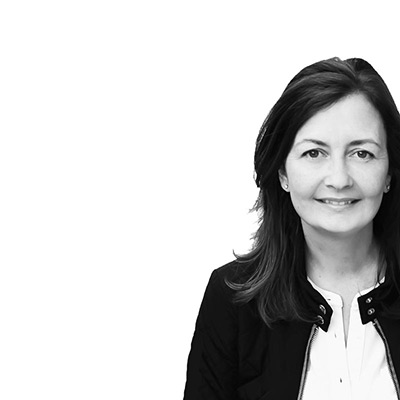 Search
We have been featured here
Full list
here