Hand made gifts - felt votive sleeves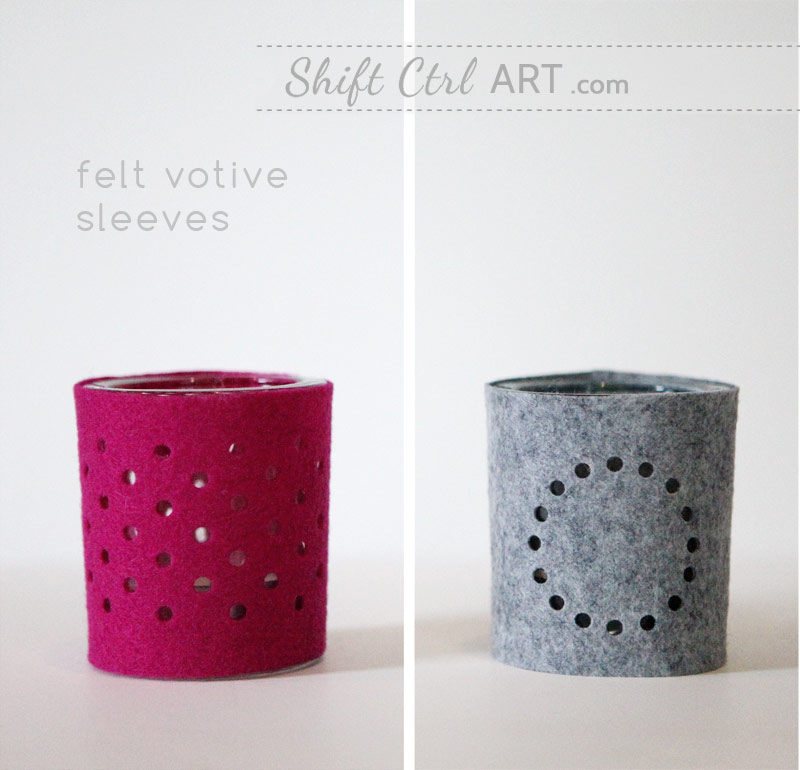 I made some felt sleeves for some inexpensive votives that I got at Target a while back. I paid 50c for each.
They are almost perfectly straight up and down, so they were very well suited for this craft project.
I measured and cut a rectangle of felt that would fit around the votives. Then I made the patterns in Photoshop.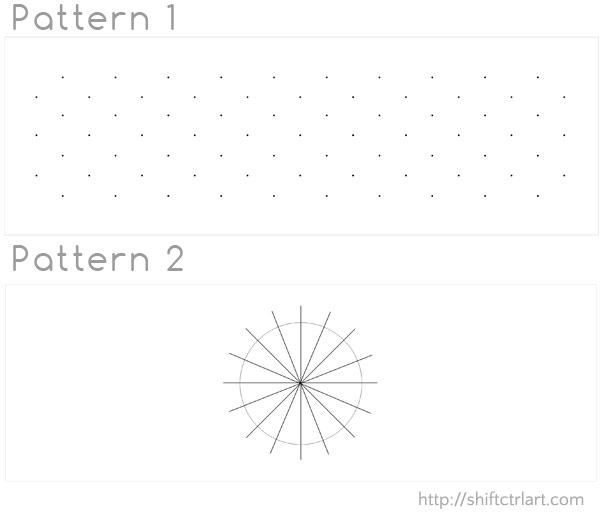 You can download the FREE patterns here.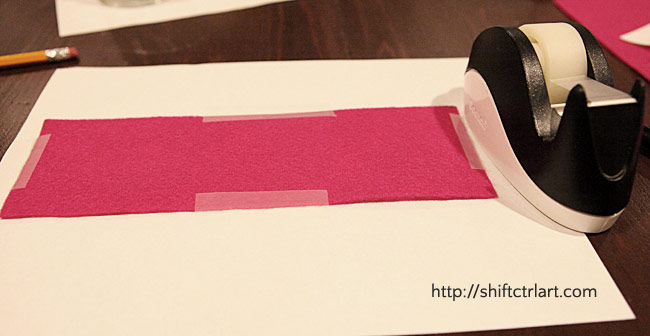 I printed out the patterns and taped the felt to the backside of the pattern. I held the felt and paper up against the light to line it up.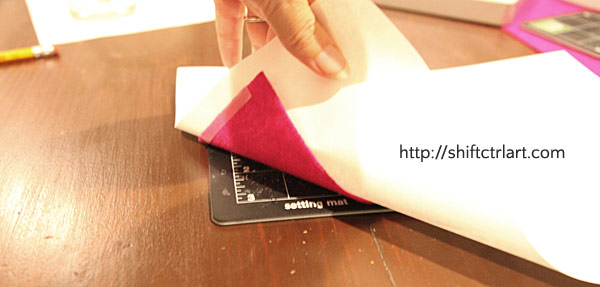 Then I used my MM eyelet tool-kit with the largest hole size. I put the mat underneath the paper and moved it along as I was punching.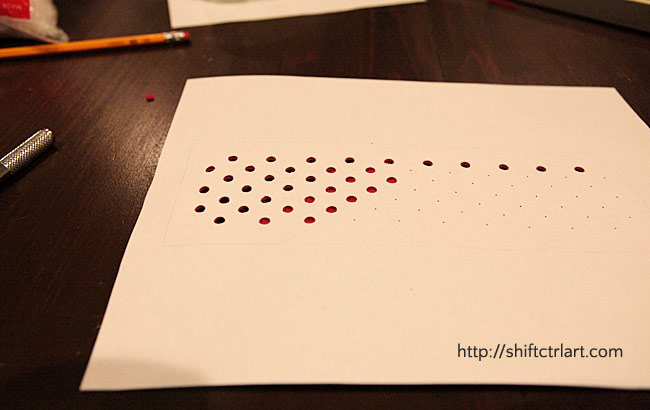 Then I punched, and punched and punched.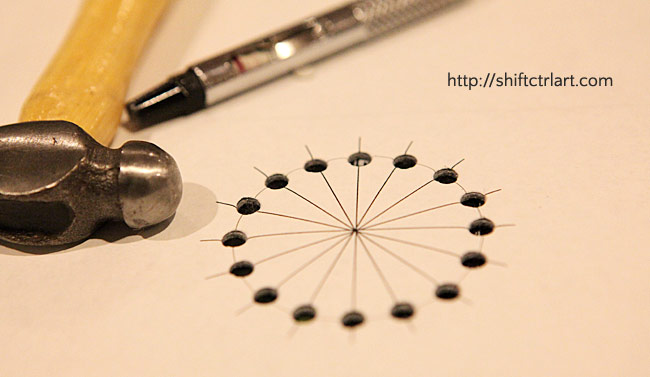 For the gray sleeve I made a circle pattern. I punched the holes where the straight lines meet the circle.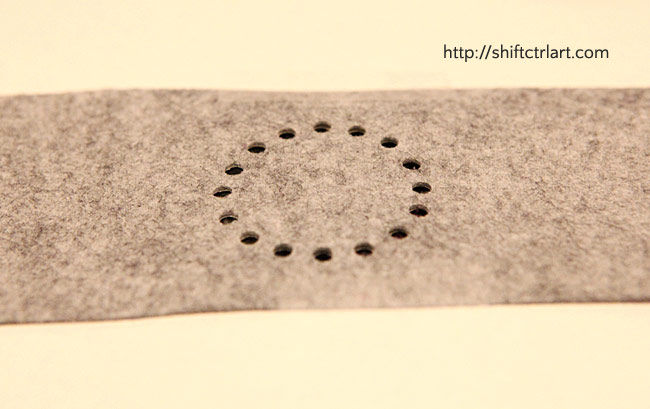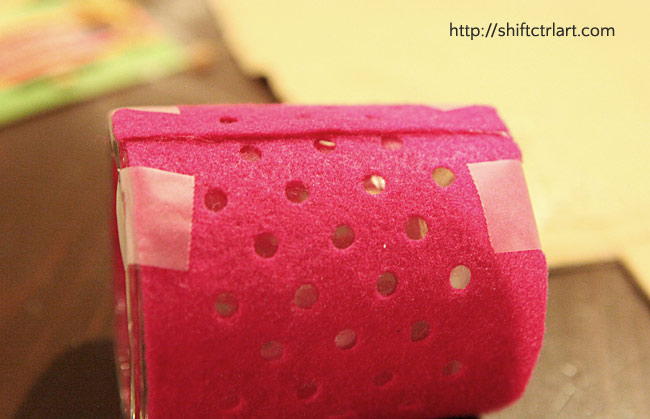 I taped the sleeves to the votives while gluing the seam with a hot (cold) glue gun.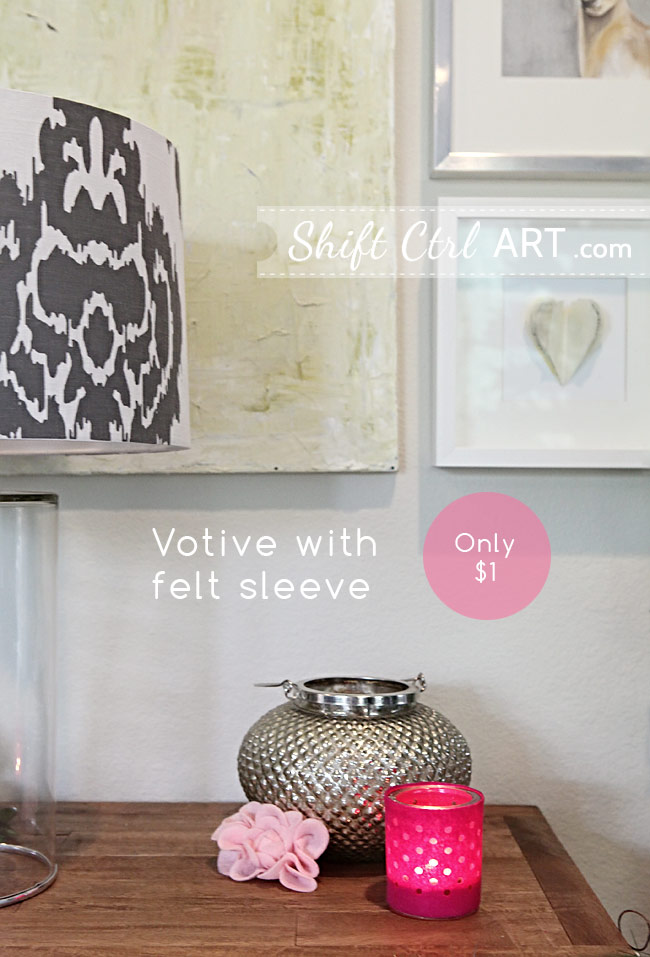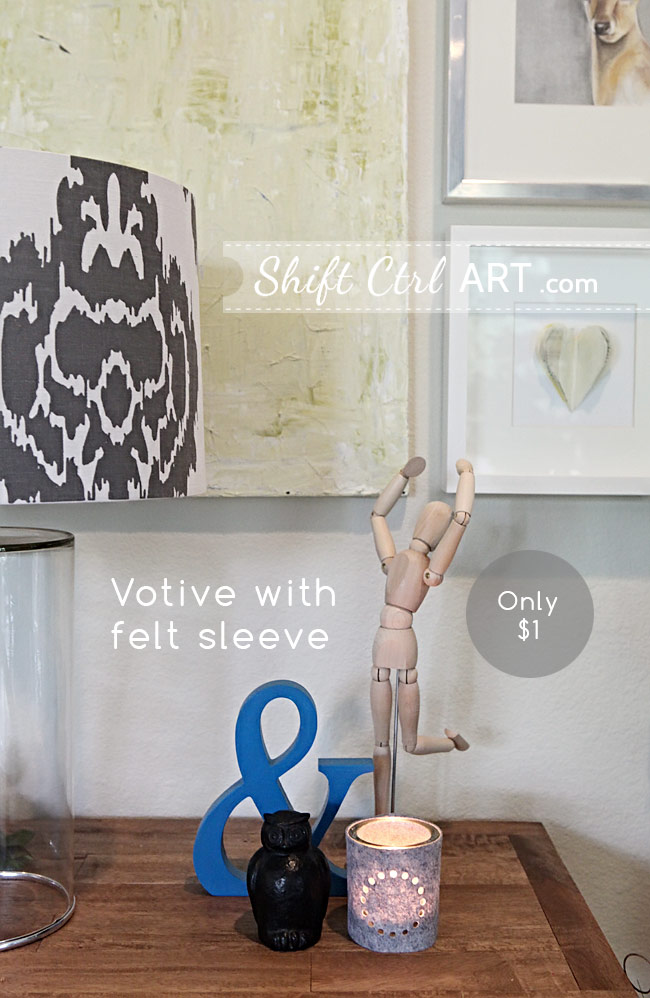 These were each less than a dollar to make.
Want to make the heart art on the wall? Instructions
here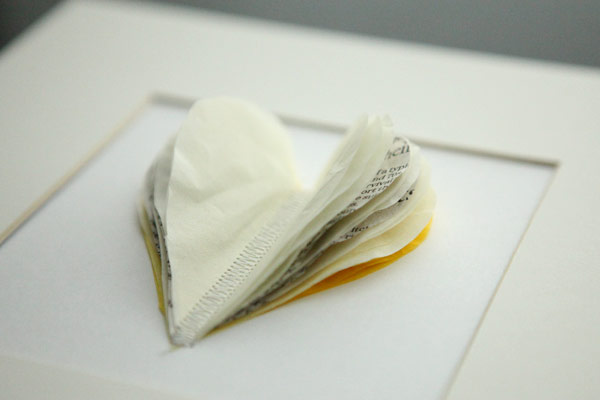 Linking up to
Decor & the dog
,
Maybe Mathilda
,
Newly Woodwards
&
Two Twenty-One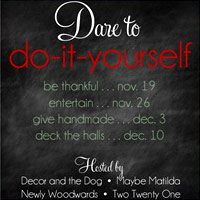 Are you making any hand made gifts? What are you making?
Share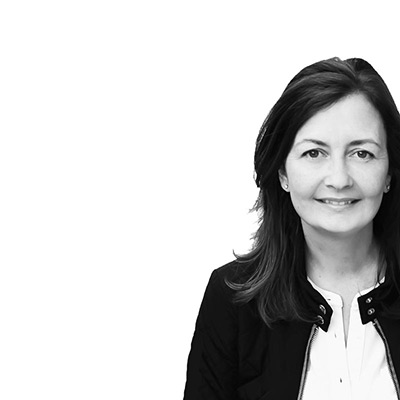 Search
We have been featured here
Full list
here