(Almost) too easy topiary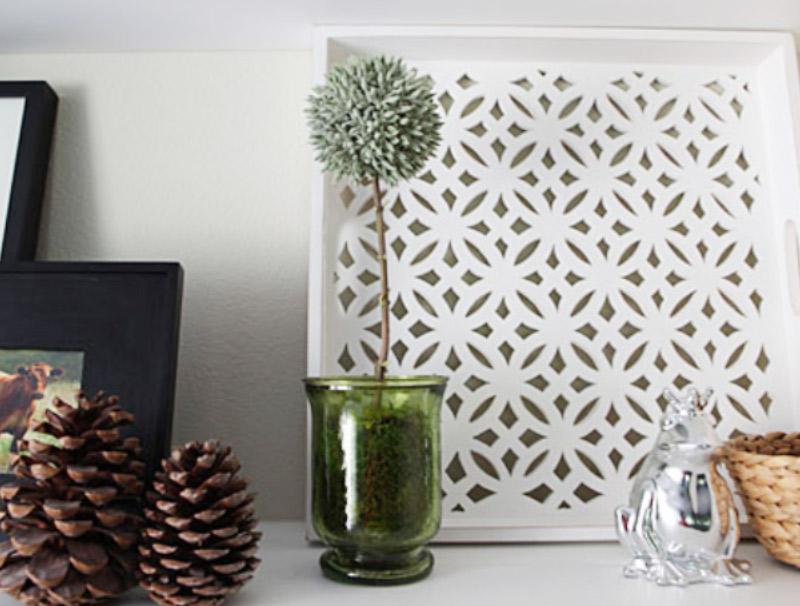 Linking up:

(Click banner to go)
I needed some green color on my open kitchen display shelves and I needed something that I did not have to water or change out too often.
I went to Jo Ann's (craft store) and got a few simple items. Two green glass bell jars, two round vase fillers, some green oasis and sheet mos.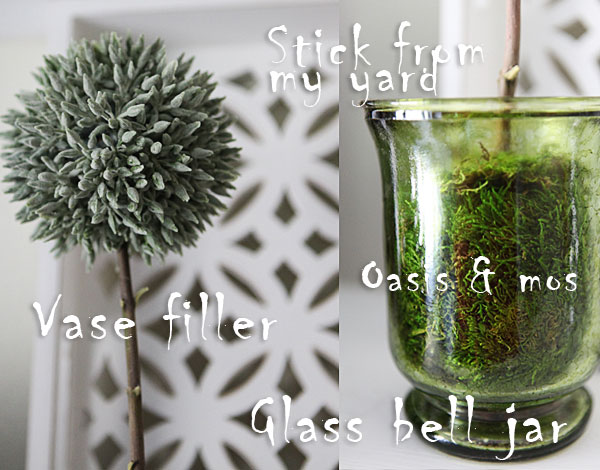 Then I went to my back yard and cut some 14 inch branches that looked relatively straight and took off the leaves.
I then covered the oasis ball with sheet mos and stuck it into the bell jars. Next I inserted the thicker end of the branch into the oasis and the thinner end into the vase filler.
This is what the oasis ball looked like.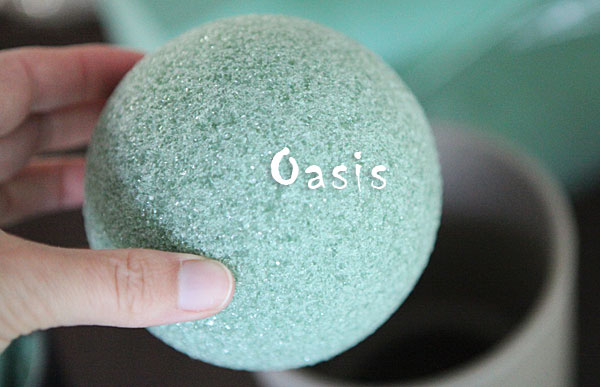 That's about it...
Here is what my topiary looks like (I made two - the other one is in my guest bathroom).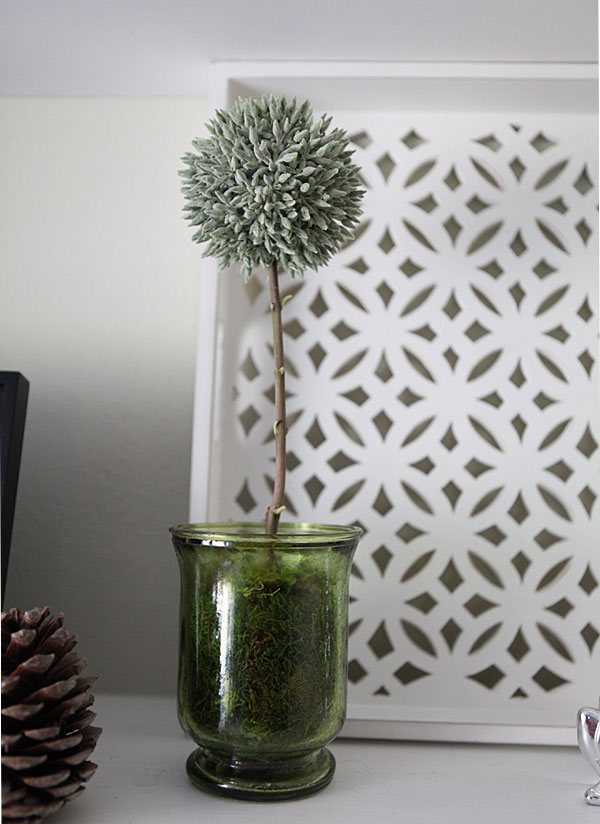 I put it on my kitchen shelf. The white tray is from Pier 1. It is wood with cut-outs.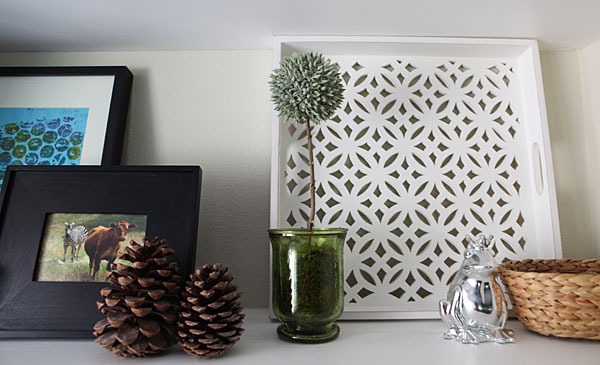 The cow and the zebra is a post card I framed from a trip to Hearst Castle. The silver frog I picked up on a trip to Denmark. I like the juxtaposition of the cow and the zebra with them being the same size, but not usually seen together and I mimicked that by placing the shiny silver frog close to the pine cones - also about the same size, but completely different otherwise.
Here are my kitchen shelves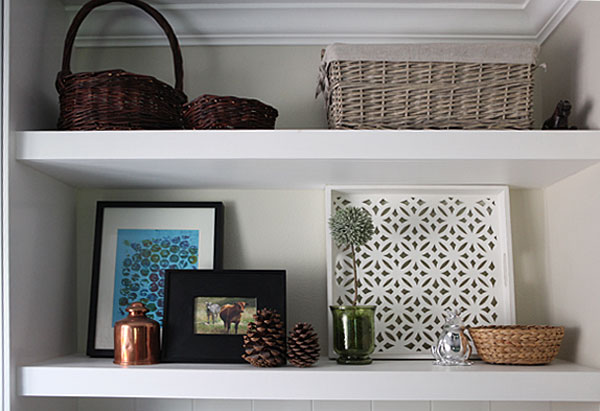 The two baskets on the top left I made myself while attending a willow basket course. If you ever see a basket course offered, I highly recommend taking a class. It is a lot of fun and it is relatively easy to achieve good results even on your first try.
The square light gray basket is from World Market Plus. The turquoise artwork is by my son when he was about 3. Paper, paint, cork - go!
The cobber container on the bottom shelf is an heirloom from my grandma. I think it brings out the color of the cow nicely

Share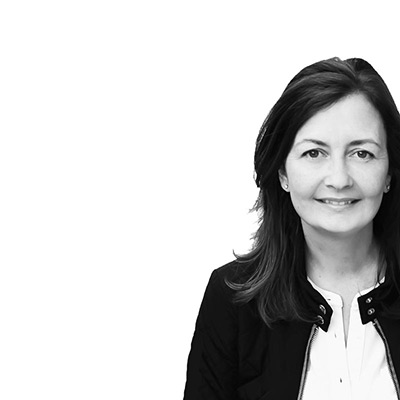 Search
We have been featured here
Full list
here