February round-up and new word for March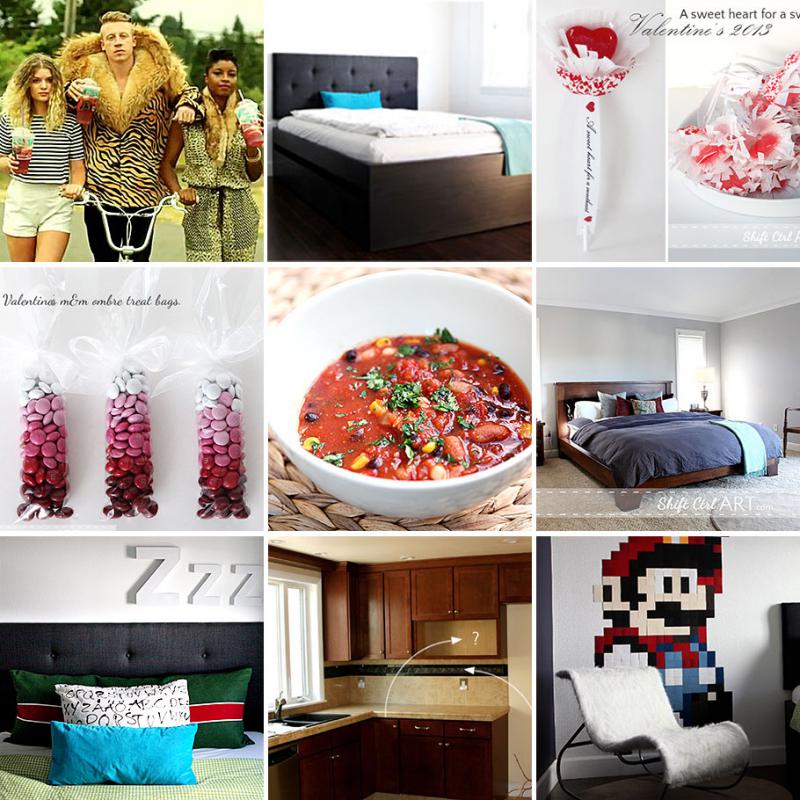 This year I am trying out these round-up posts for each month, just to see how I am coming along with the goals I set for
myself,
my blog,
my organizing
and for doing some
challenges
.
So how did I do in February.
Myself
My goals are:
Be less critical/judgemental - of others but also (mostly) of myself.
Take more weekend trips.
Drink more champagne.
I feel that I did pretty well with number 1. It's a work in progress. I am sure all of you struggling with issues of perfectionism and being too critical can relate. I might have slipped up a bit in the middle of our patio project. Ehm.. I might touch on that when I post about out patio progress later...
Oh and there was no weekend trip this month, but we did have champagne once

My blog
I have a goal of posting at least 3 times a week. February had 4 weeks, I posted 18 times not including this post. That is more than 4 posts a week. Thanks for reading along. It makes it 10.000 times more fun to write a blog when there are readers

Also thank you SO much to those of you who take the time to comment. I love hearing what you have to say!
Here are the highlights from February: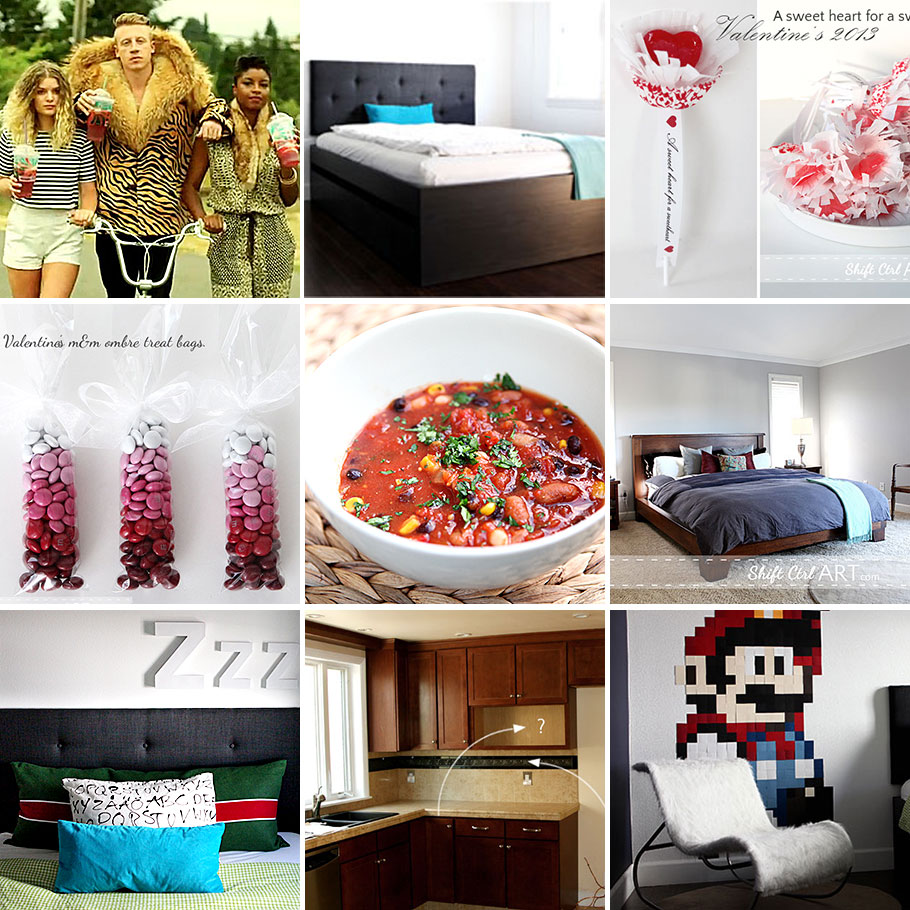 Left to right, top to bottom:
Features.
The blog was featured 4 times in February.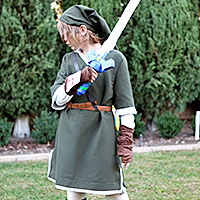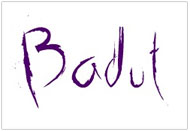 B and I had our costume featured over at
Badut
I sewed the hat and tunic and B had made that sword to go with it.
More pictures and instructions of the sword and costume
. Thanks again for the feature Marina!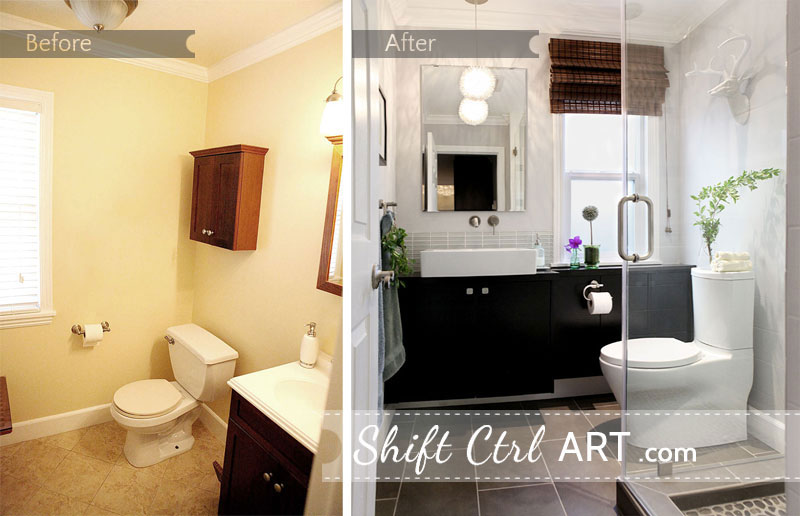 Our
remodeled bathroom
got featured over on
IKEAhackers.net.
Woohooo! Thanks again Jules!

Then it got picked up over at
Panyl.com
, which was really fun and I am currently having t-shirt printed (j/k) with my favorite quote from their blog post: "The rest was pure small space solution brilliance:" Even out of context that looks awesome. Thanks so much Panyl.com!! The back of the t-shirts are going to say: "I am kind of a big deal" hahaha.kidding - again

.

Then yesterday, our
queen bed with twin trundle IKEA hack
was featured over at
IKEAhackers.net
. YAY!!! Thanks again so much Jules. You rock!!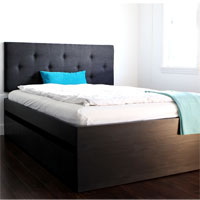 The homies
I also want to thank again whoever nominated this little blog for the Homie awards. That totally made my YEAR. And thanks to the 11 people who voted for me. That was awesome! Thanks for taking me into the double digits. You rock!!! Congrats to
Little Green Notebook
who very deservedly won!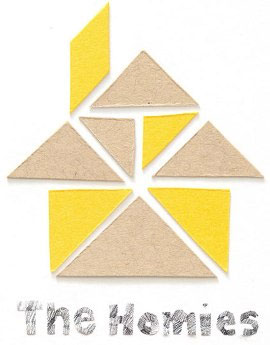 My organization
I tackled two areas this month. First up - and curb your excitement... is my medicine cabinet. I did a little clutter clearing here. I also tackled the drawers in the vanity at the same time, but I am sparing you those pictures (Ok - there aren't any). Let's just call this a representation of what happened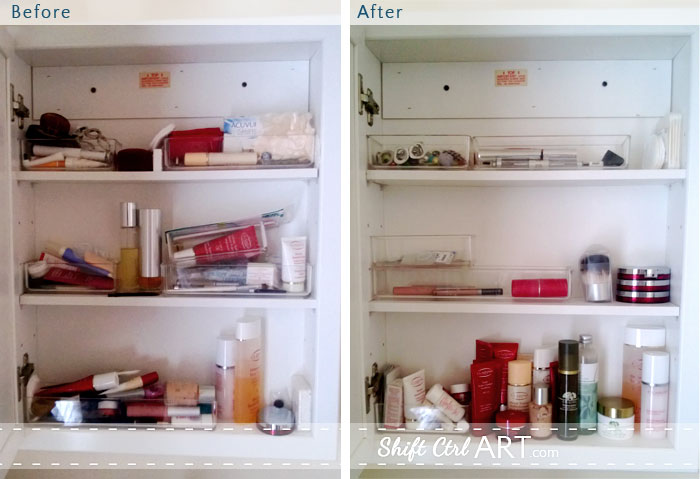 B and I also tackled his office space. We took everything out, dusted and cleaned and sorted. After that, B sat at his desk and said: "It's soooo nice to have a clean desk, Mom".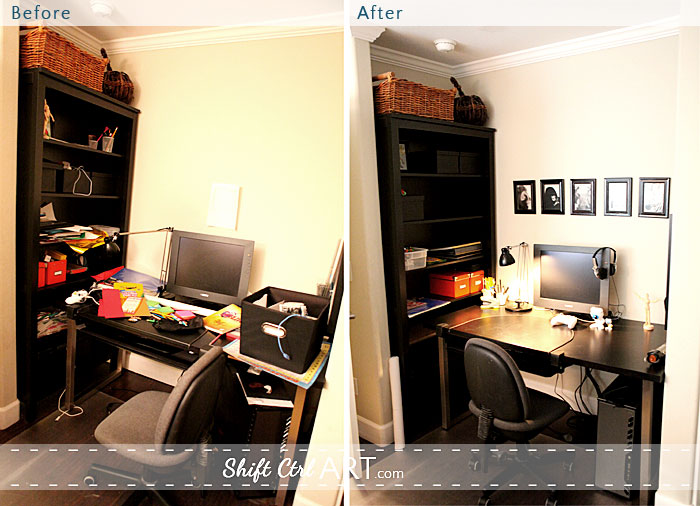 We got a whole bag of trash out of the office clearing.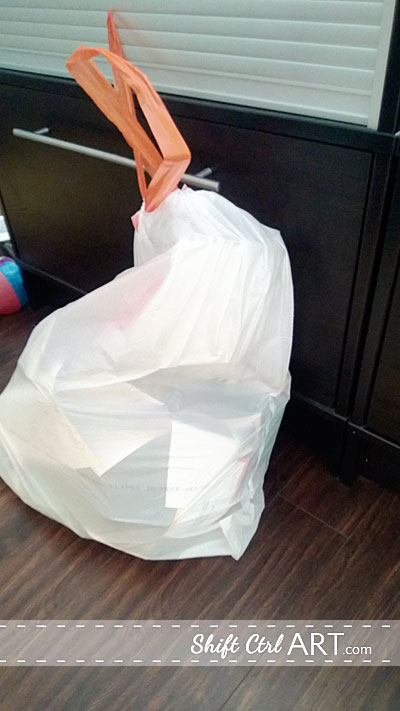 Later I upgraded B's marker storage to this bin where they all fit exactly. Love that. I got it at Staples.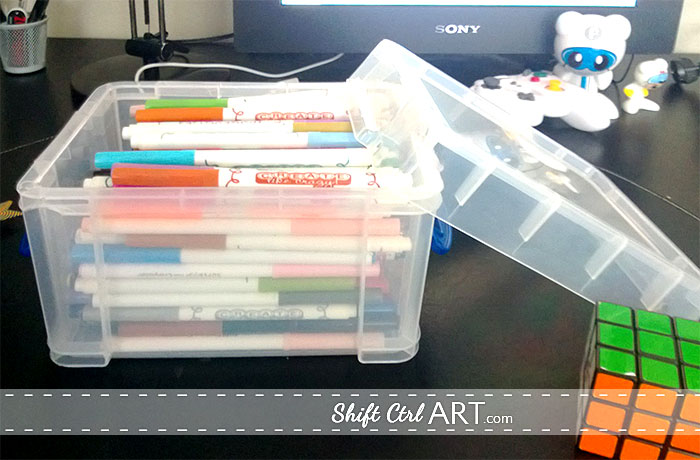 Oh and the Rubic's cube? B came upon it and saw a
You-tube video
(There are more videos after that) on how to solve it yesterday. He has learned to do the first two rows and is still trying to memorize the last row. He has solved it three times so far. He tried to teach me. That isn't going nearly as well.
Update: He now can do the whole cube without looking at the tutorial. YAY! I can still only do one side ha ha...
Challenges.
I participated in two challenges this month.
The first one was the Hey Girl challenge over at Kelly's blog:
View Along the Way
I made some
ombre m&m bags.
You know, three 'ombres walk into a bar...
The second challenge was the Winter Pinterest challenge hosted by
Sherry
,
Katie
,
Megan
and
Michelle
. I
recovered a lounge chair in white faux fur for B's room.
Word of the month for March
Ready for March? Here is the word: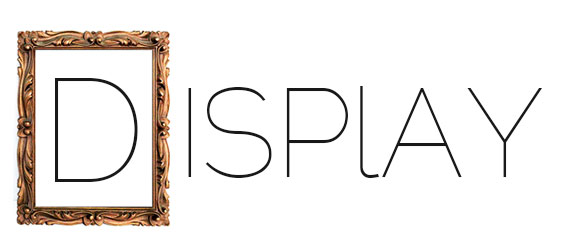 Remember that you can interpret it as broadly as you want.
Maybe you want to put up some artwork or make a vignette. Maybe you want to do a behind the scenes of a day in the life... vs the glossiness of a blog post. Or you could blog about awesome displays in your favorite store or go window shopping at the store front windows at the mall and spot some new blogging trends. For instance I have seen a bunch of yarn art in store windows and on the blogs. Just an example. Totally up to you.
To be featured here you need to post about it on your blog, or on facebook (if set to public), on flickr or pinterest or where-ever else you like to publish to. Then send me a message in my comments or through my
email.
That wraps up February! Who is ready for March? I am!!
Next:
January round-up and new word for February
March round-up and new word for April
Share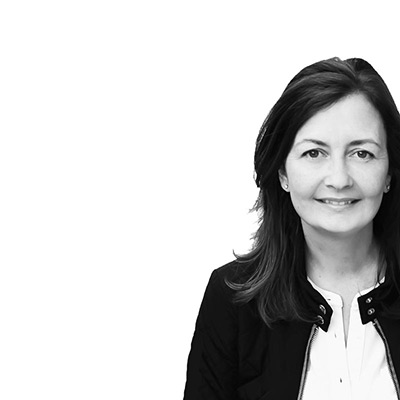 Search
We have been featured here
Full list
here