Customizing IKEA frames + other art by B.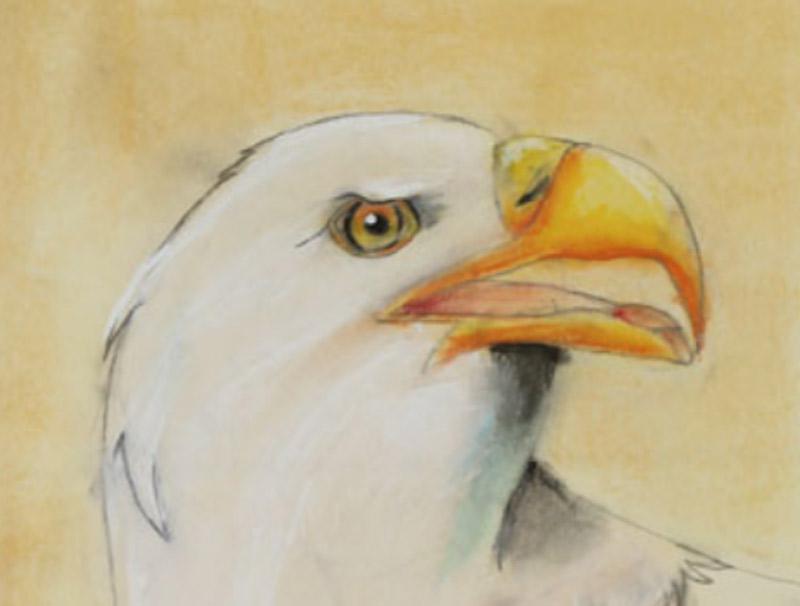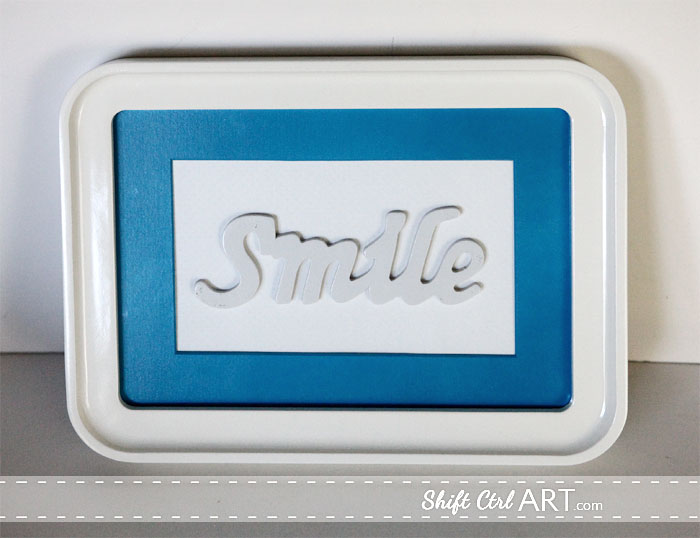 As I am getting ready to finish the next wall in B's room, I have been looking at all his artwork to pick and choose what I want to DISPLAY on his big blue wall. See how the word of the month just popped up there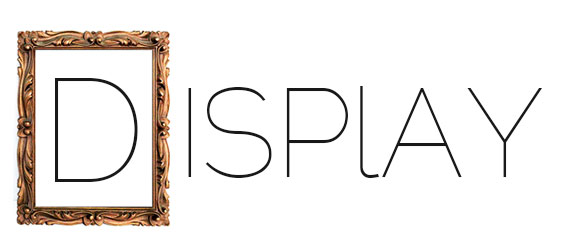 What is the word of the month you say? It is an inspiration word that you can use as a jumping off point for something you want to make during the month and then if you do, I will feature your project here on my blog at the end of the month. You can interpret the word as loosely as you want.
Read more about it here
.
Are you working on a display of some sort? Send me an email or tell me in the comments and I will go check it out.
Here is mine. Back in December I saw this wooden word cut-out at JoAnn's and immediately I knew that I wanted to make a framed piece with it for B's room.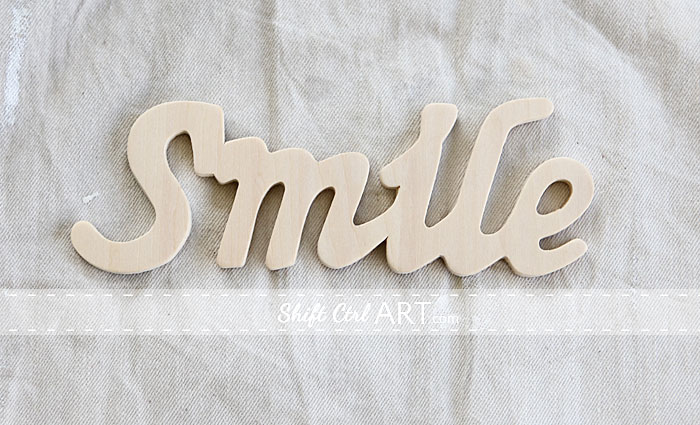 I got an Ôdby IKEA frame for it. Don't you just love those new frames with rounded corners? I already have a few of them around the house.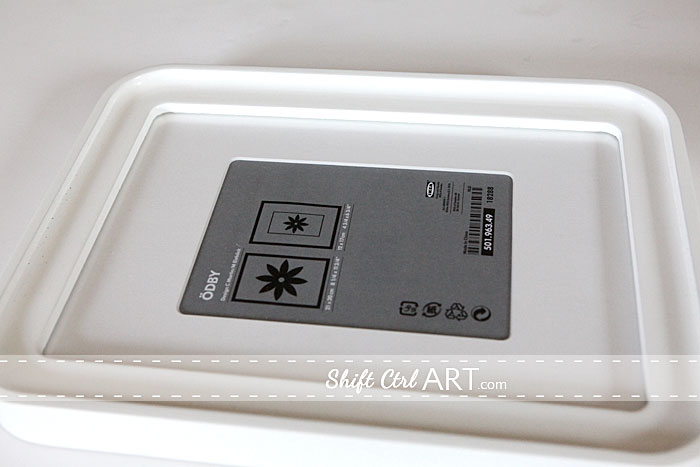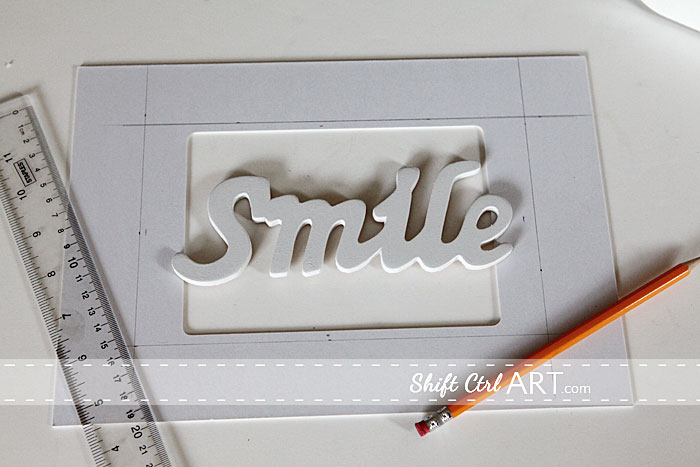 I spray painted the Smile and then I cut the mat opening larger to fit the word. Here is my step by step tutorial on
how to cut a mat
to get those nice 45 degree angle cuts.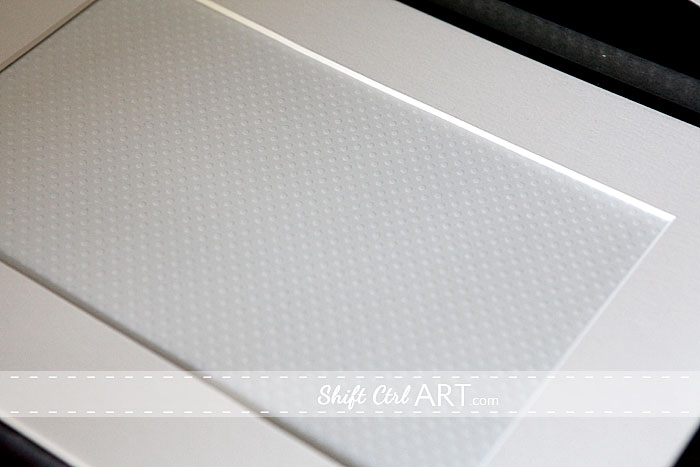 Then I picked up some dotted scrapbooking paper for the back of the frame.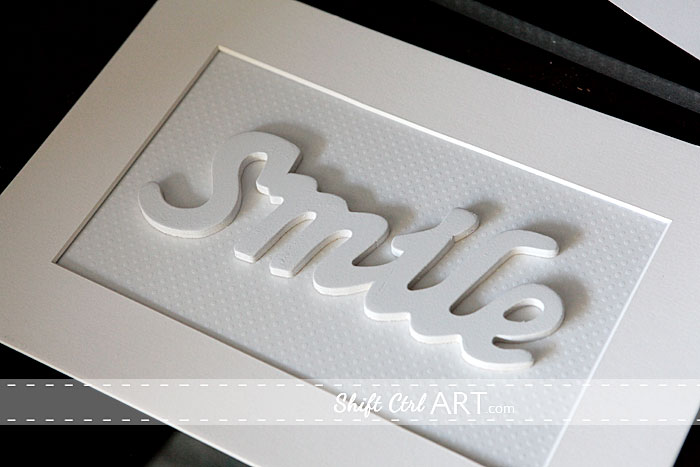 And mounted my smile on it with glue lines (Similar to glue dots, only in lines - from the scrapbooking store)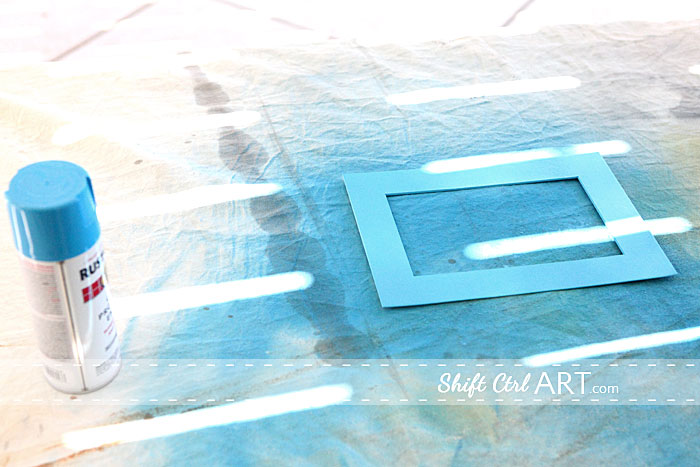 I liked the white on white on white, but then I thought for a tween room we could use a bit more punch, so I sprayed the mat with the same turquoise spray paint that I used on my
Easter door wreath
.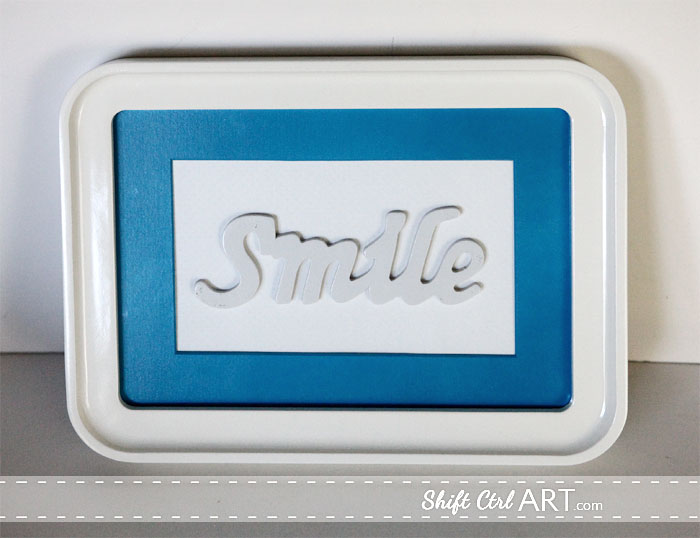 Looks like this. Then, while I had out my mat cutter, I got around to framing Mario at the same time.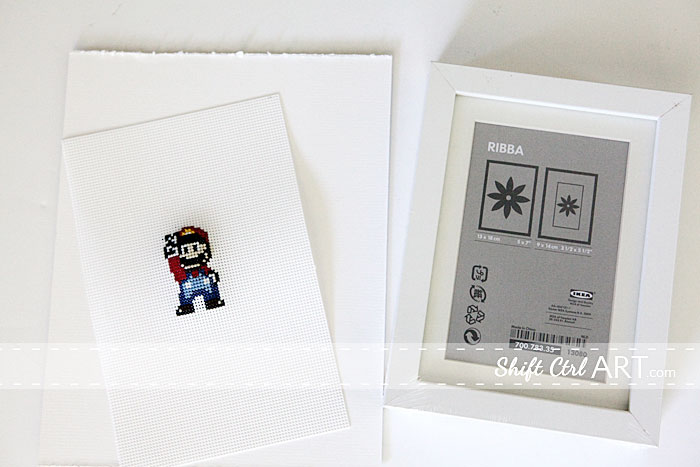 Yes this is still Mario that B embroidered from
the kit I made him for his advent calendar.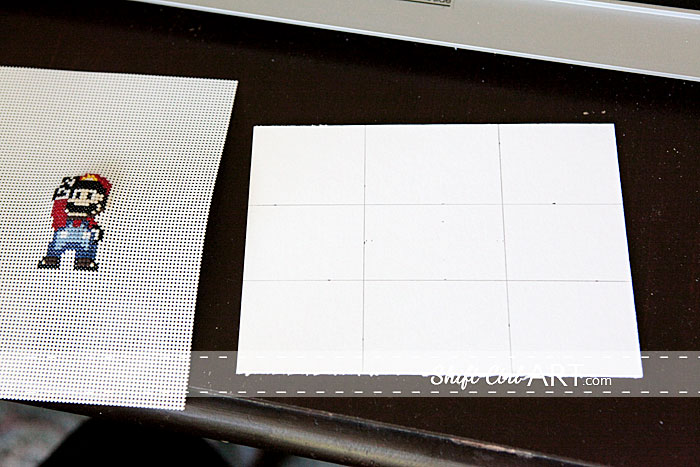 I used a new mat and made my lines and cut using this same tutorial again as on the
Hella Tight Giraffes
I framed in
Young House Love's Macklemore challenge
.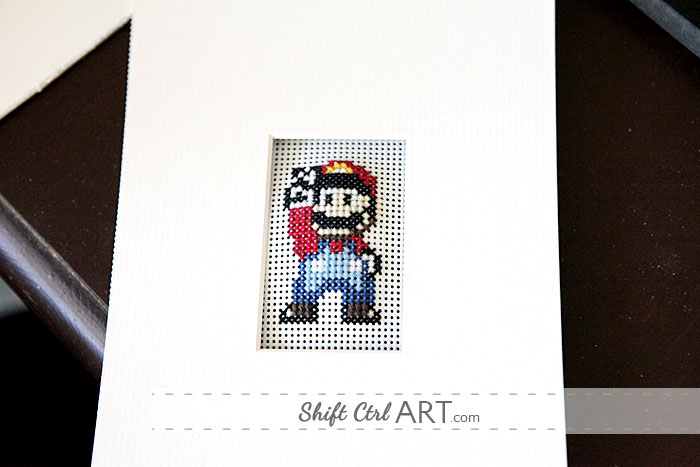 I love how this came out. Cut little opening of about 2x3 inches in a 5x7 RIBBA frame from IKEA.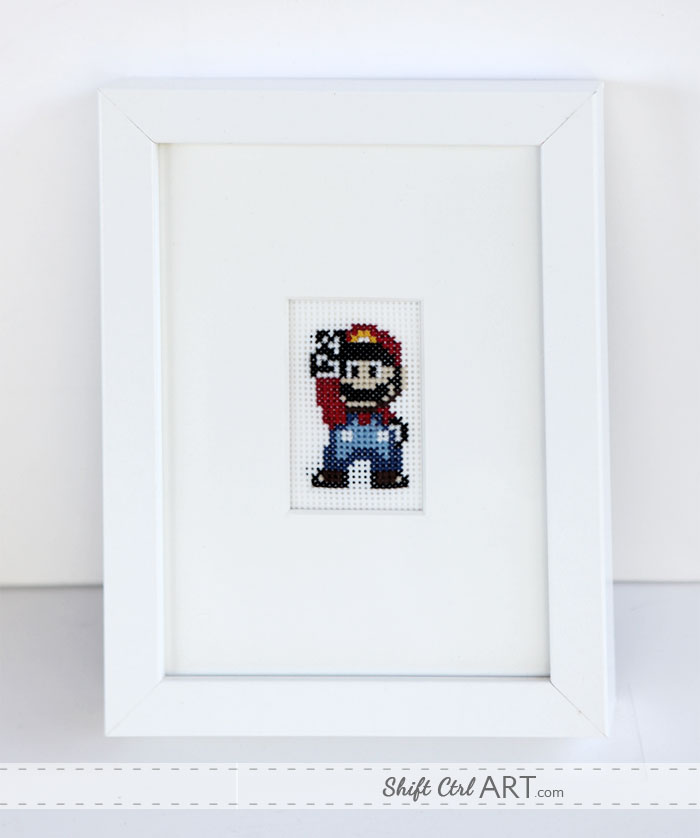 This is of course the mario that inspired the
Pixel wall art - Mario gets SUPER sized
Here are some other pieces that will be going up on his wall: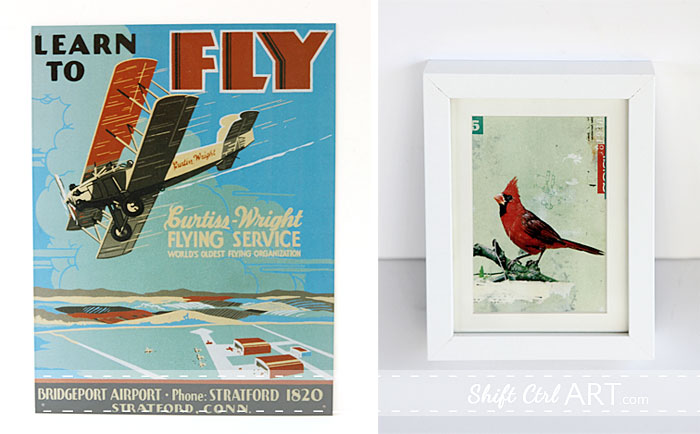 On the left is a metal plaque - Learn to fly - that I got in San Diego at least 5 years ago. On the right a new post card from IKEA that I mounted in a 4x6 frame.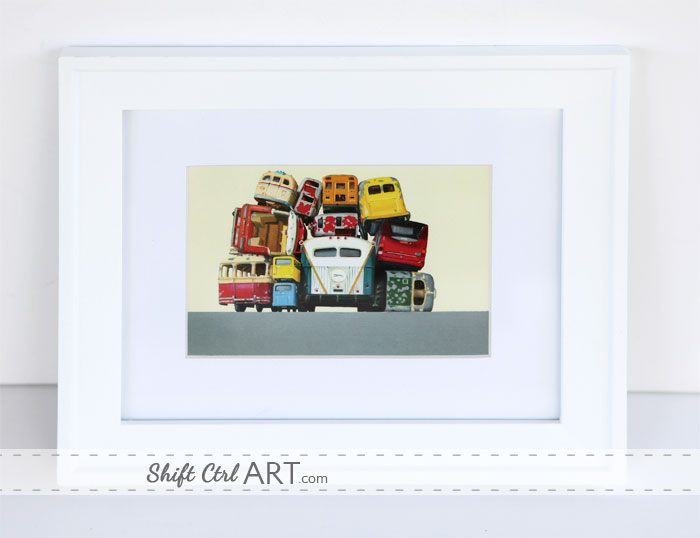 Another new post card from IKEA. 5x7, mounted in a Steinway frame from Aaron Brothers. It's my favorite frame of theirs.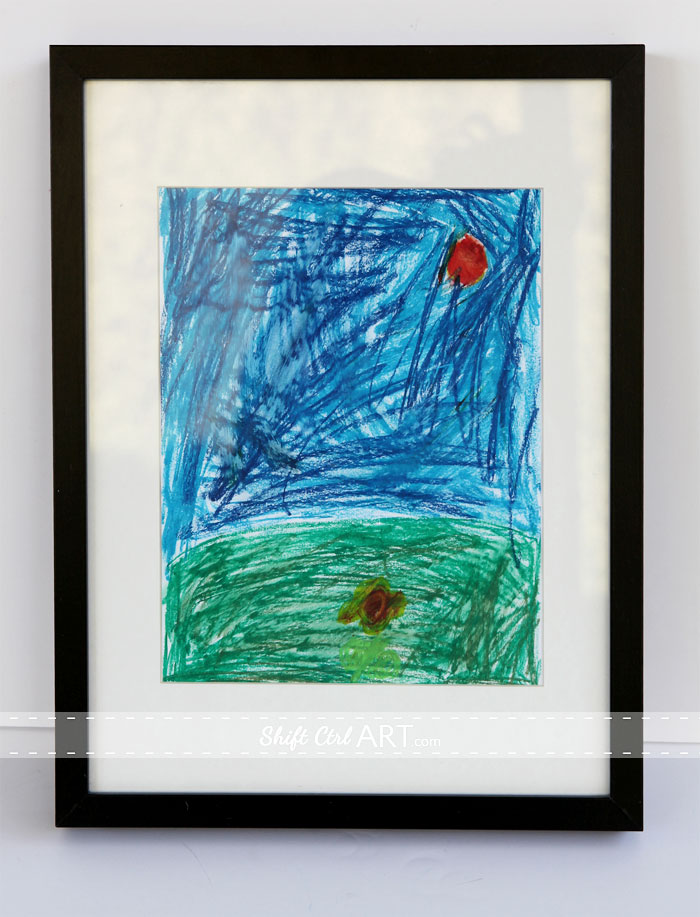 A sunset B made in preschool sometime. I want to say 4 or 5 years old?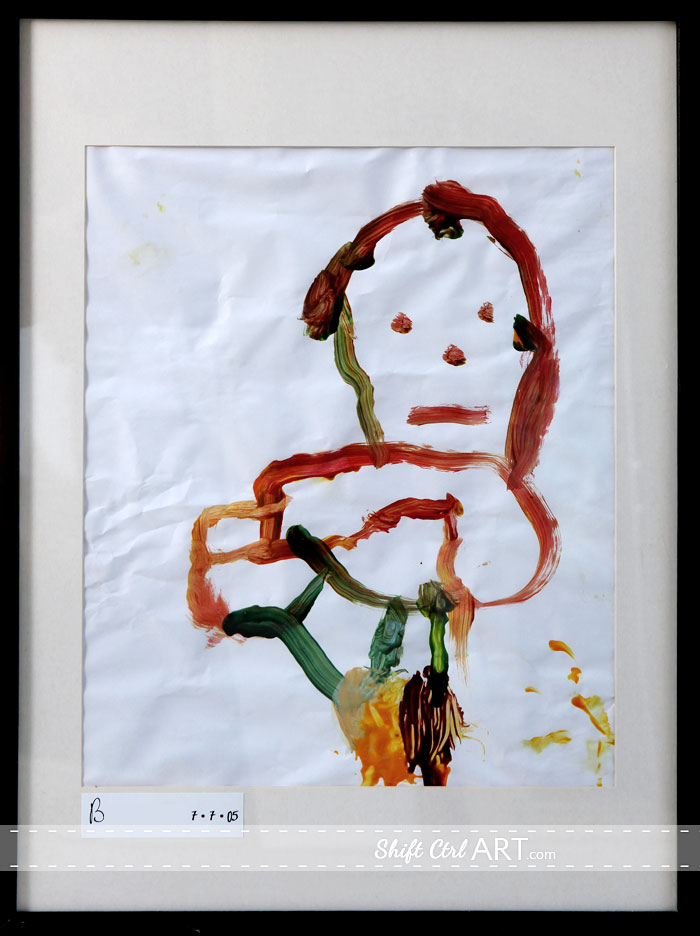 B's first real human face. He was three years old. I mounted it forever ago. I'm sometimes thinking of getting a fresh white mat for it and use rub-ons to put the date on it. And maybe iron the drawing? Lunch project some day. I love the colors he used. And there is a hidden B in the drawing. Can you find it?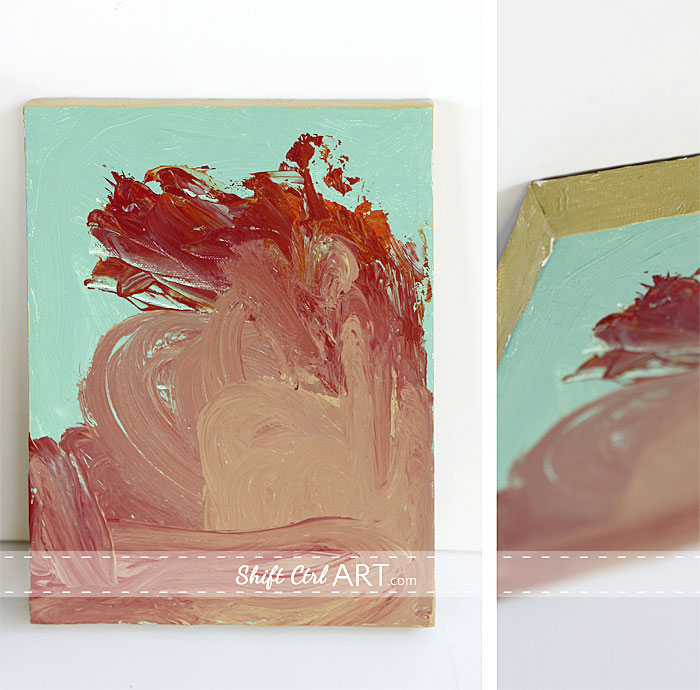 And an abstract from pre-school. Check out the yellow edge. Awesome!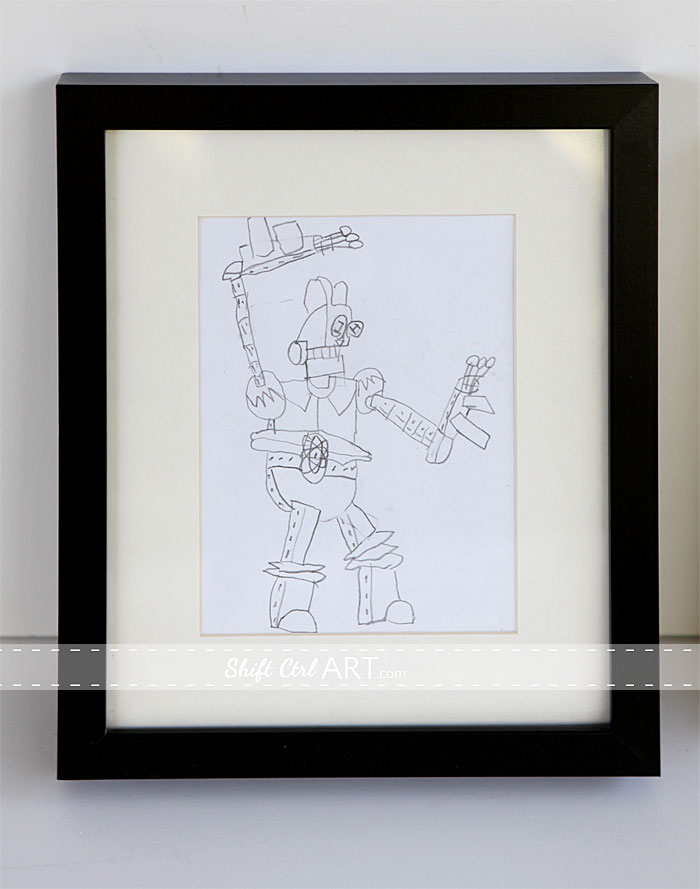 This is robot he drew at about 7 or 8 years old. I love how many details it has. He has always drawn a lot of details.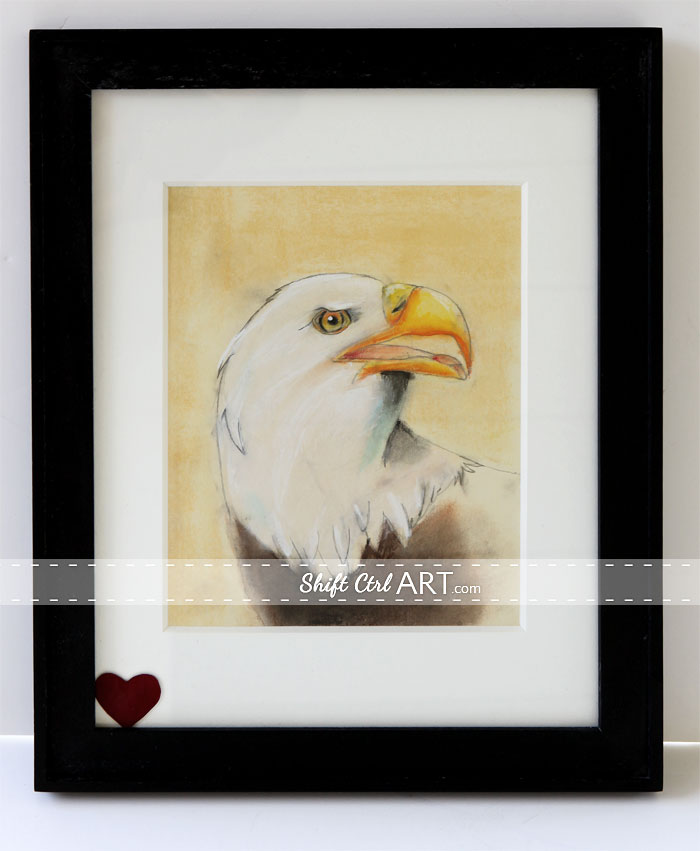 B drew this Eagle at art class last year - 10 years old. I love it so much. The heart is a project we did last valentines day. A card board heart, some red embossing powder and a heat gun. It's just stuck into the frame on the outside of the glass.
I think it's going to be a great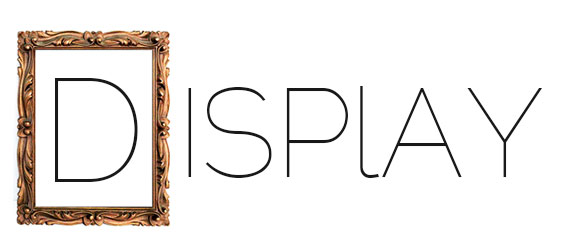 I can't wait to finish the desk that I drew up plans for and hanging the shelves I stained this weekend.
What about you? Any displays in the works? Tell me about them, or even better, show me by linking in the comments. To be featured here I need your project by March 30th.
How was your weekend?
Share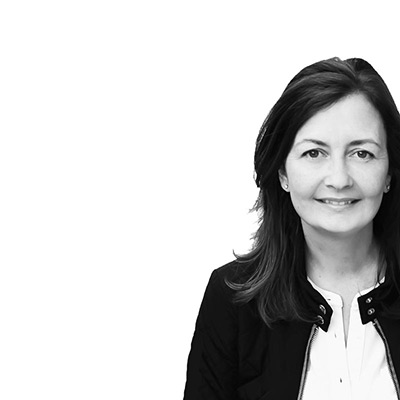 Categories
Customizing IKEA frames + other art by B. is posted in the category
B's bedroom
|
Decor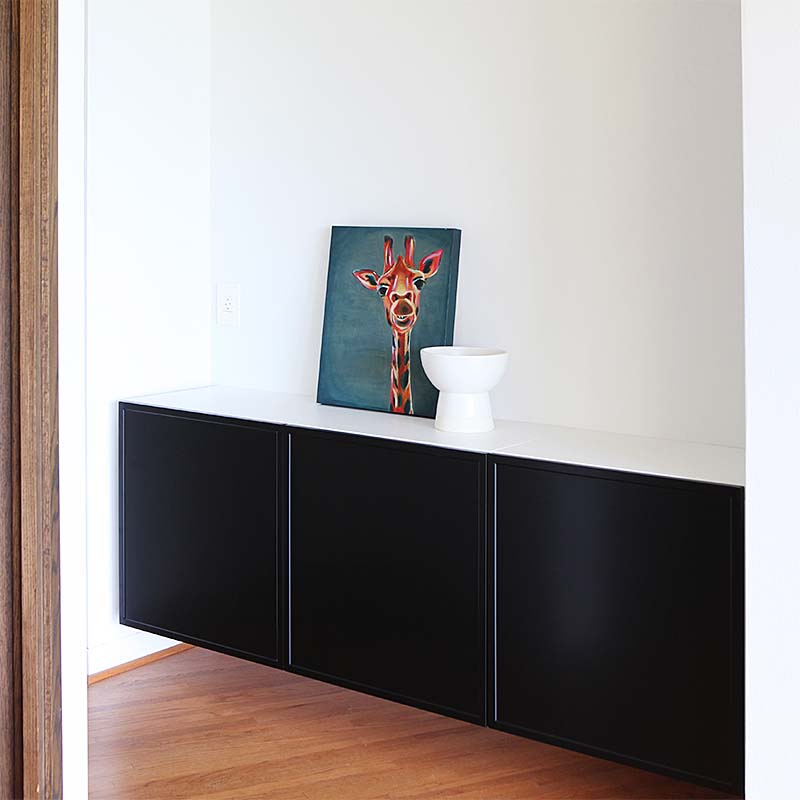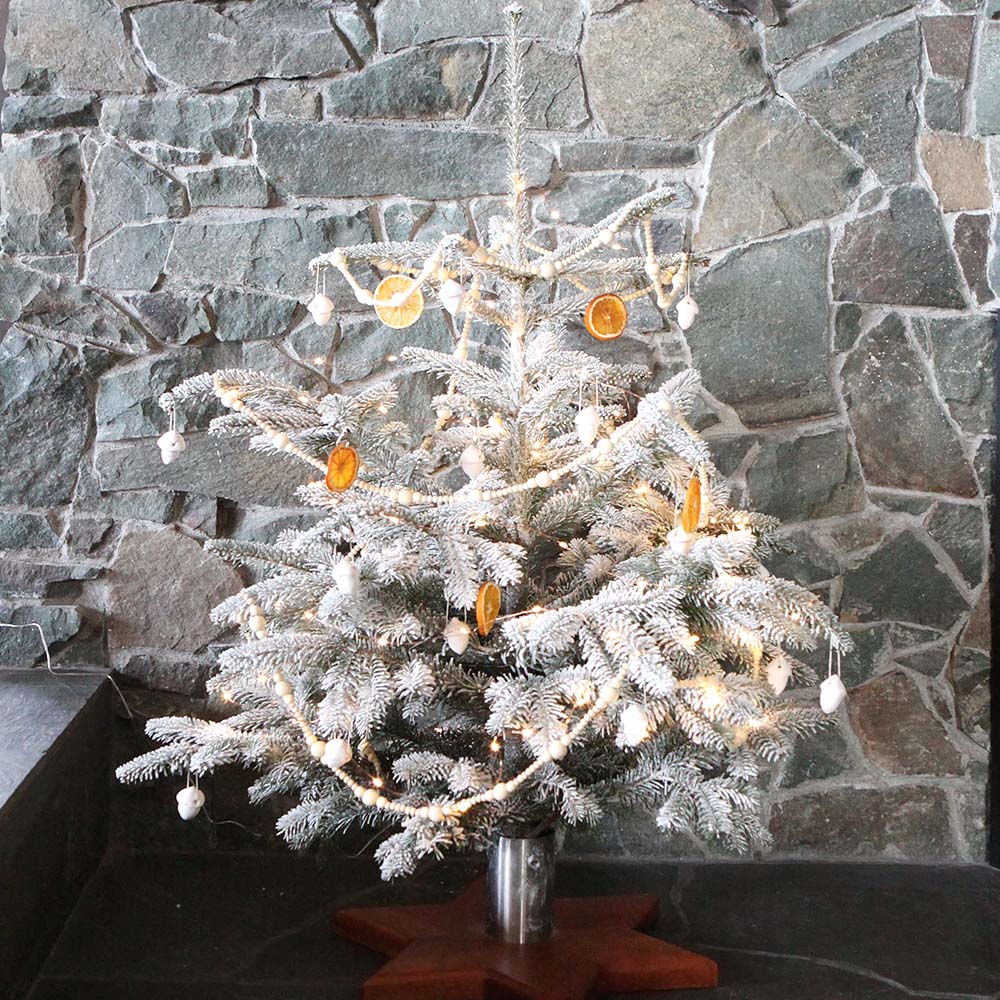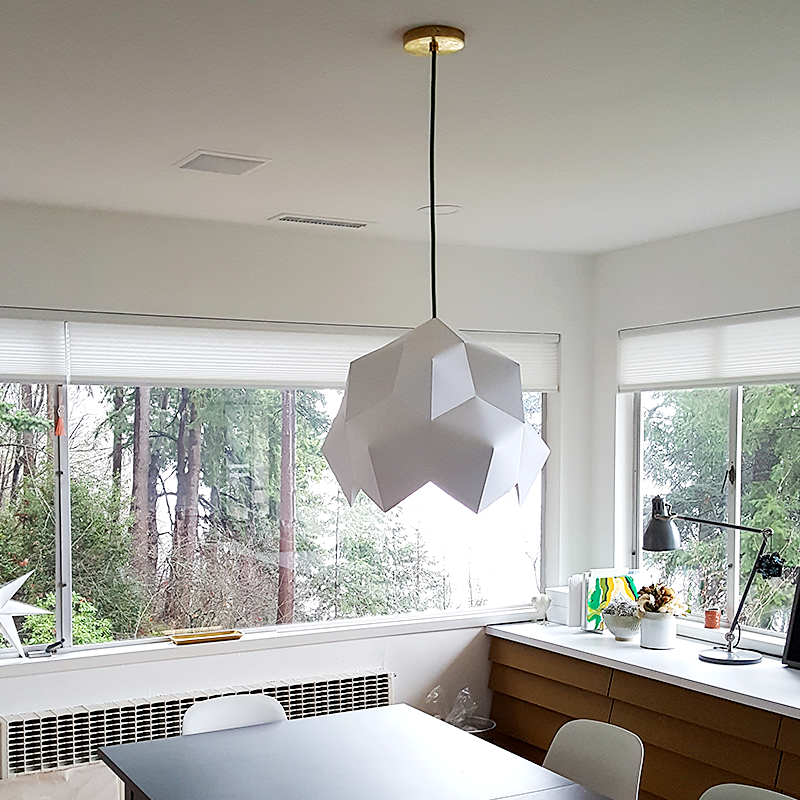 Search
We have been featured here
Full list
here
Search
We have been featured here
Full list
here