Christmas round-up - Merry Christmas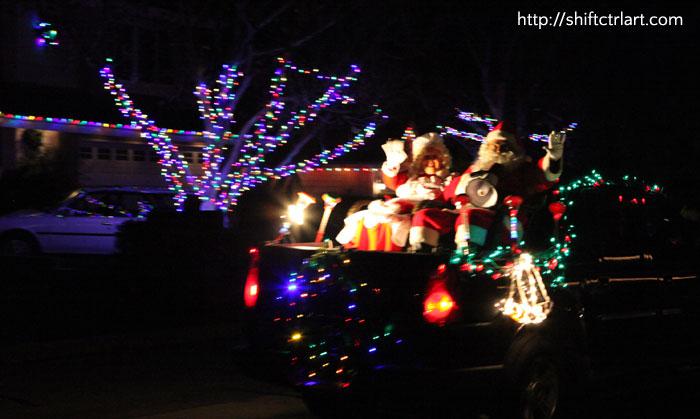 I hope you all had a great Christmas morning with all the presents you hoped for.
This will be the last of my Christmas posts for this year. I am, frankly, a bit Christmassed out at this point, but I am so happy with everything I accomplished this December. I am ready for another couple of days of family time and projects and then to look New Years eve straight in the eye and leave 2012 behind. What about you?
2012 is beginning to feel so last year, right?
Before we get to that, here is my Christmas round-up post. Squeeeeezing the last drop out of Christmas.
We woke up the day of Christmas Eve with no power. Lovely. And it wasn't just our house. It was the entire neighborhood. After a few changing reports of when the power would be back, we stopped by where the crew was working on the problem to get it straight from the horse's mouth.
The guy in charge was, himself, expecting 20 people for dinner, so he was working very hard on getting the problem fixed. I saw at least 10 people working on getting a new switch installed to replace the old one. An almost 2 dishwasher chunk of metal waiting to be installed. That apparently takes time.
With that information we returned back home and did what anyone would do: take out our camping equipment and start cooking! Here I was making Cherry cloud on the left and
Glögg
on the right.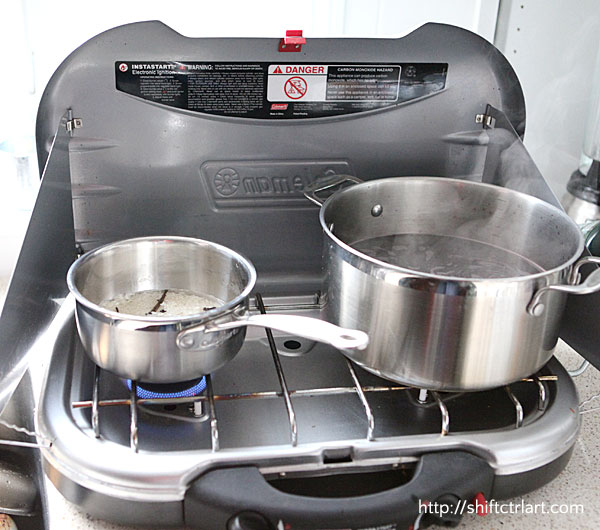 Later, my darling husband threw the duck on the barbeque. It cooked for a couple of hours and it turned out really well. That is the upside to marrying a former scout. There aren't really any problems that get really big. Recommend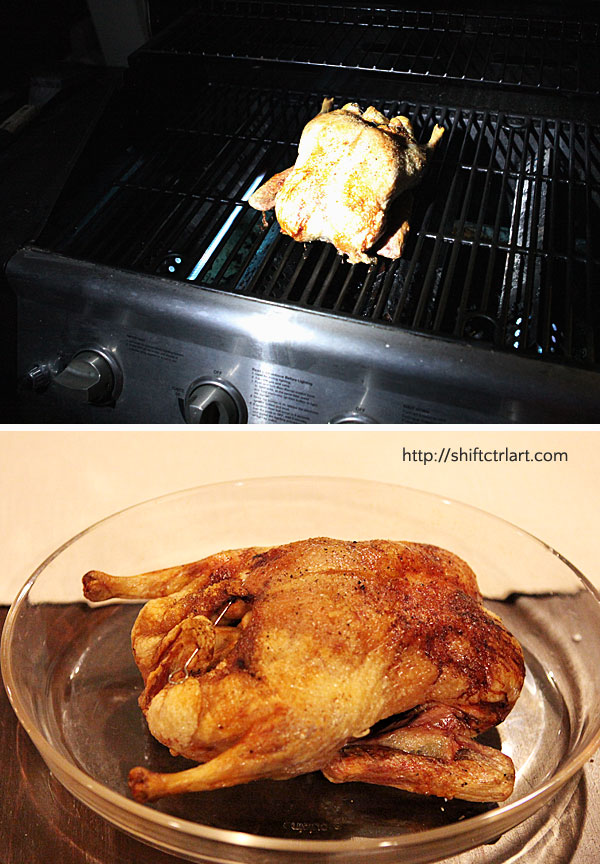 We had a lot of candle light going.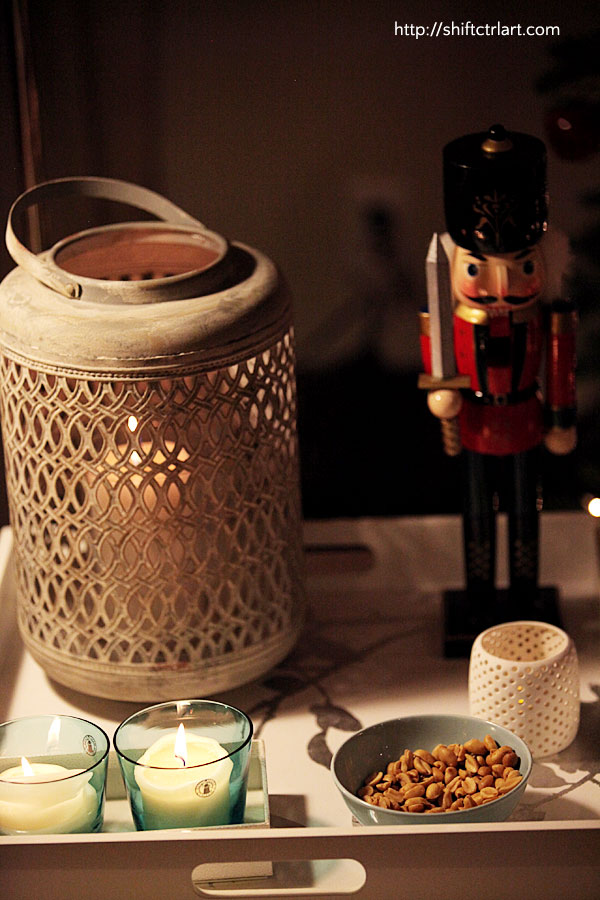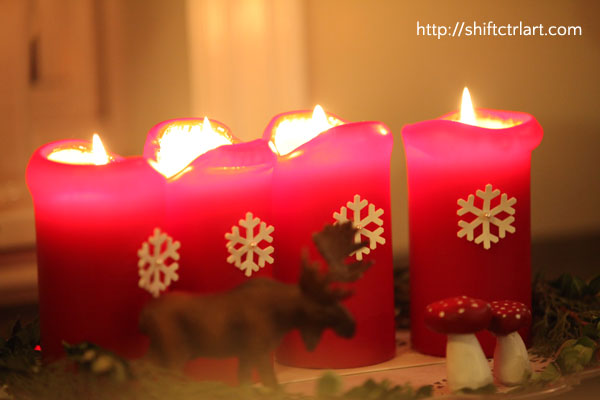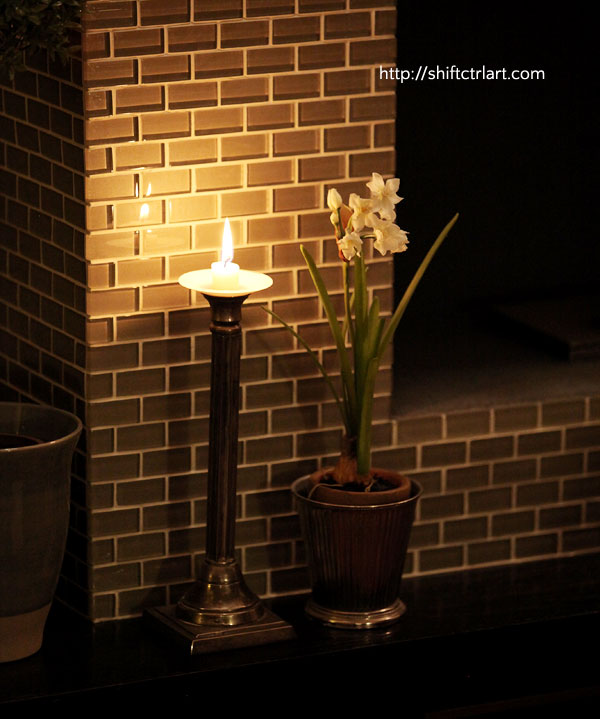 And then power came back just before 6pm. Yay! Power rocks!
And here is my final picture of our tree - this time with all the presents under it.
We had a lovely traditional Danish Christmas dinner with duck, sugar browned potatoes, sauce, red cabbage, lingonberry gelly. Then for dessert we had Cherry cloud - a rice/almond/vanilla/cream desert with warm cherry sauce. We hide a whole almond inside and whoever finds it get's a gift. I got it this year... and got a nice dessert wine. B got one too (surprisingly) and got a package of safari animal erasers with movable legs.
Then we sang some Christmas songs, read Peter's jul (
here
you can read it similarly in English).
THEN WE OPENED PRESENTS!!!
B gave dad this drawing of his to reflect dad's new hobby: radio-ing. That is a verb, right. Dad just got his radio license a couple of weeks ago. I gave him a new antenna and a watt meter. What? yes. And some clothes.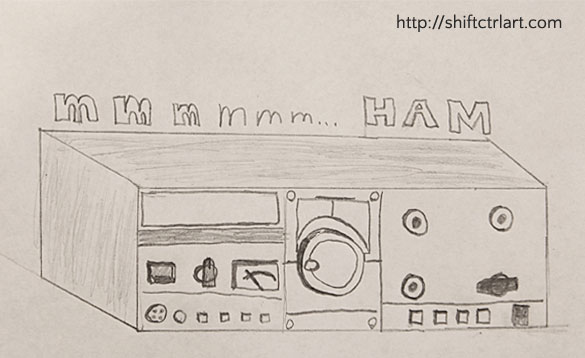 B and I collaborated on a mini shoot so Dad could get a new photo for his frame at work.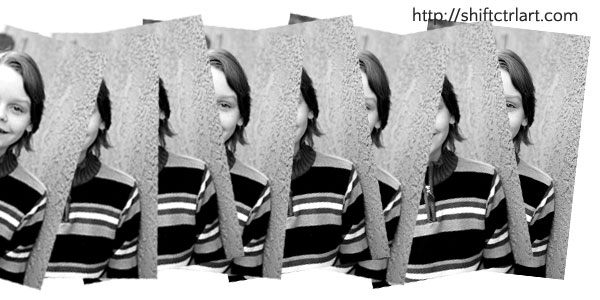 B got what he has been pining for all October, November, December: a Wii U, and some games for it and for his DS. He also got a little pig LED key chain ring with sound effect. Oink! and then I got him this
Robert Deyber miniatures book
of artwork. I blogged about Robert Deyber
here
. He is an extraordinary artist. Check him out if you get a chance!
I got a
butterfly punch
, a hole punch kit with
oversized punches
. The biggest is about 1 1/4 inches in diameter.
A new tripod
. And something that was not on my wish list, so a HUGE surprise: the new
70-200mm 2.8L USM canon lens
. OMG. It's so awesome. I was speechless! I have been wanting a tele-lens for a while, but I wanted this one that goes down to 2.8 and is an L lens.
I immediately took this picture. Love the texture of the images from this lens. Swoon...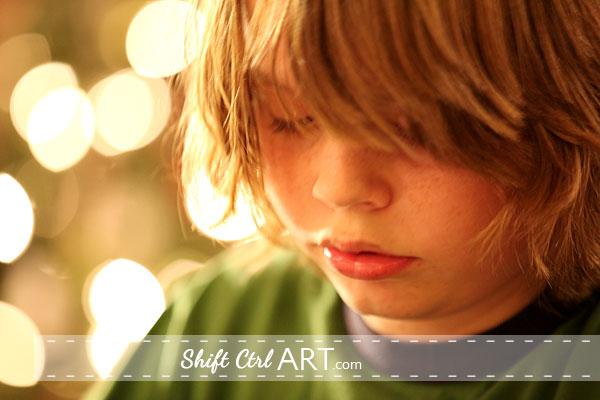 So even with power outage, our Christmas turned out spectacularly and Santa and mrs. Clause found our house as you can see here. For all you non-believers.... photo evidence of Santa delivered. There.
Or our neighborhood has a big evening parade of decked out cars that drive and honk through the neighborhood on the last Saturday before Christmas. Everyone gets out and waves. They throw peppermint candy. It's great.
Thank you so much to all that stop by and read my blog! I appreciate you! I hope you all had an amazing Christmas!
From my family to yours: a very Merry Christmas!!!
Share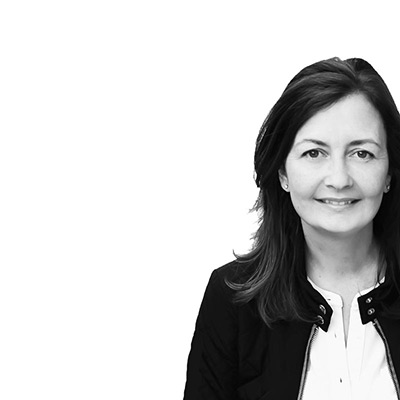 Search
We have been featured here
Full list
here