B's room - a do over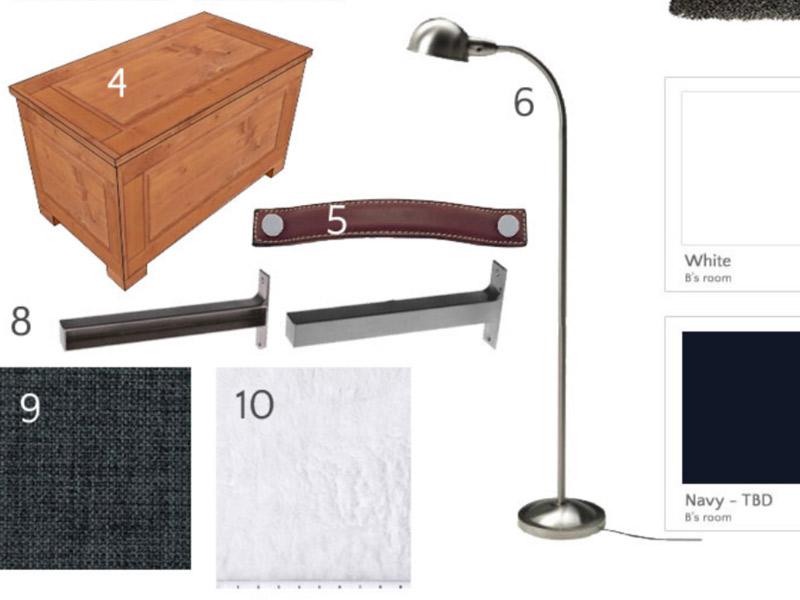 Back in October I posted a
mood board
for B's new bedroom. You can see
here
what his room looked like when I first did it in 2009.
B was on board, but then we had another talk as I mentioned in my
2013 goal post
, which made me re-think the design. He was not longer on board with the moose and frankly, I was over it too.
For one of his
advent calendar
gifts he got a little Mario cross stitch kit, which he finished before the big advent calendar
reveal.
Here it is again.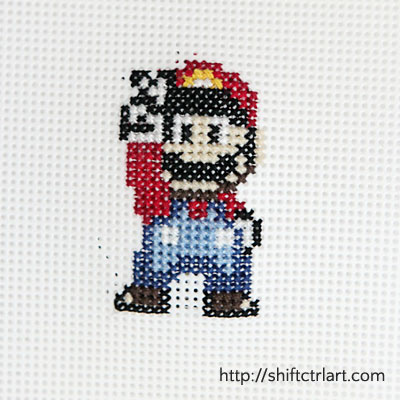 Mario is about 2 inches tall, so not that big, but I want to incorporate him into the space. And he is going to be. In a big way.
B is really into pixel art. In a big way. So we are going to do a project together for this.
So without further ado... this happened.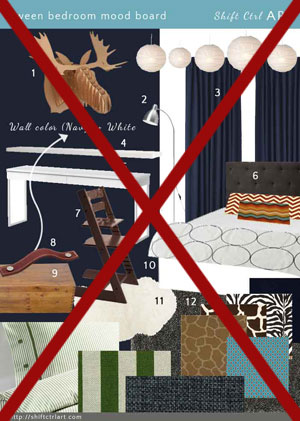 Out with the old in with the new plan. Isn't it great that you can
change your mind
? I think that is a great feature. I use it often ha ha.
I have kept a lot of the original, but cleaned it up and de-moosifyed it. I already have a lot of the furniture and accessories that you see here and the items I don't already have, I plan on making a DIY project.
Scoll down for source list and my plan.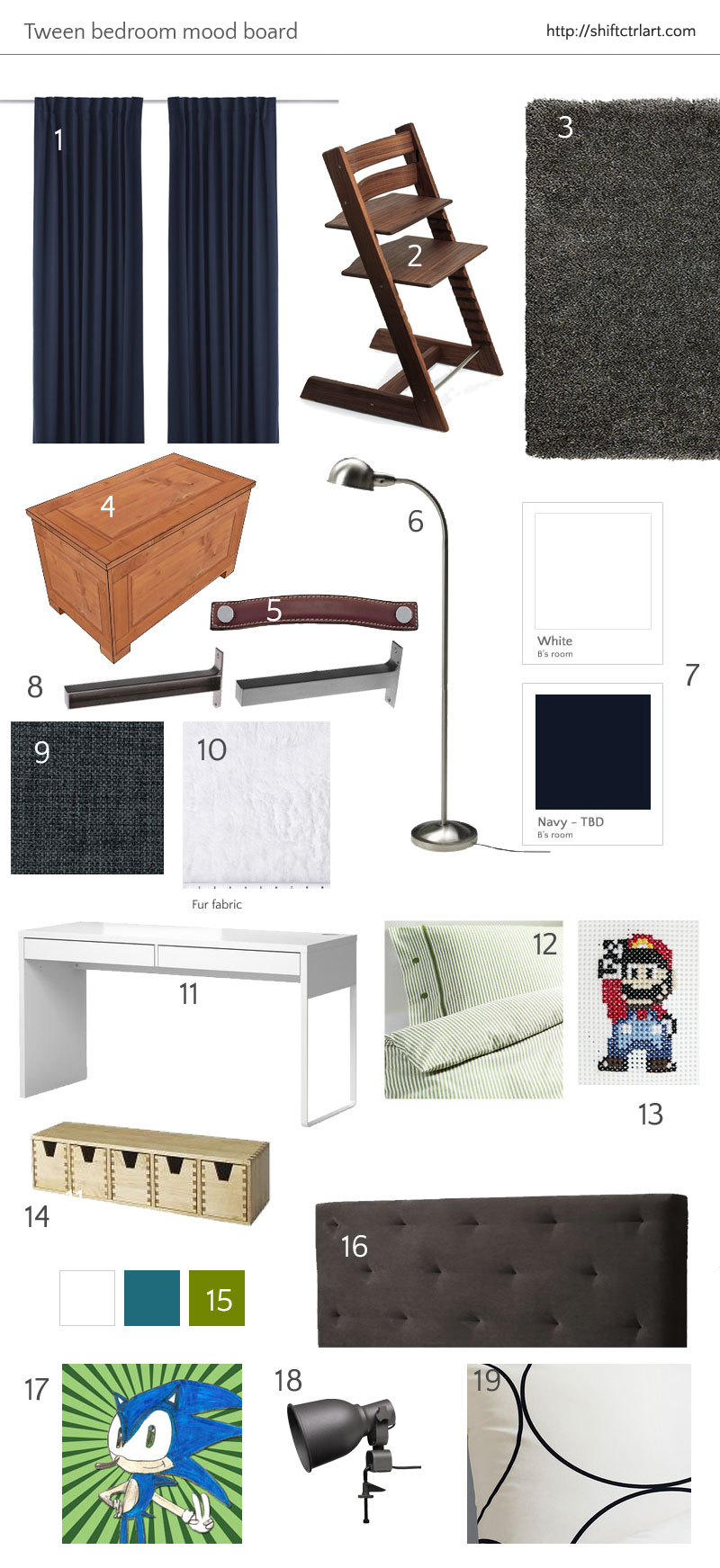 1
Ritva (+ dye) - DIY project,
2
Stokke chair
3
Gåser
4
Diktad - DIY project
5
Image via - DIY project
6
Format
7 Paint colors: white and navy. Navy TBD.
8
Ekby Bjärnum
9
Furniture fabric
10
Fur fabric. I can't find the link - got it at JoAnn's - DIY project
11
Image via - This is a DIY project
12
Nyponros
13 Mario - hand made
14
Förhöja
15
Cotton fabric from JoAnn's. I can't find it on their website. - DIY project
16
image via - This is a DIY project.
17
Sonic - hand made
18
Hektar
19
Twåblad cirkel
Here is the plan:
Paint two coats of white
- done
Paint a third coat -

Dye curtains
Paint
two
three coats of navy on a wall.
Fix bed
Install bed lamp
Re-upolster headboard
Sew decorative pillow. Or two.
Re-upolster chair
Improve on a rug
Install shelves
Install magnetic boards
Install wooden cubbies.
Make desk
Improve on trunk
Frame Mario art
Get a new dresser or shelving unit - havn't decided yet.
Art project. Or two.
This list is subject to change

But let me put it this way. There is going to be a ton of DIYing. Can't wait to get started.
Are you doing any big room projects this year? Any painting? Do you have a favorite paint?
I used a paint with build-in primer in the hope that I could get by with just two coats... Guess not... Any advice?
Next:
B's room - dyeing for some navy curtains - how to dye curtains
Share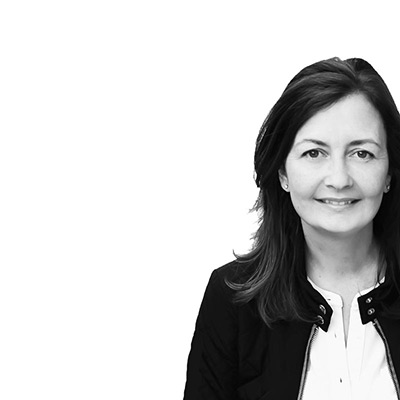 Categories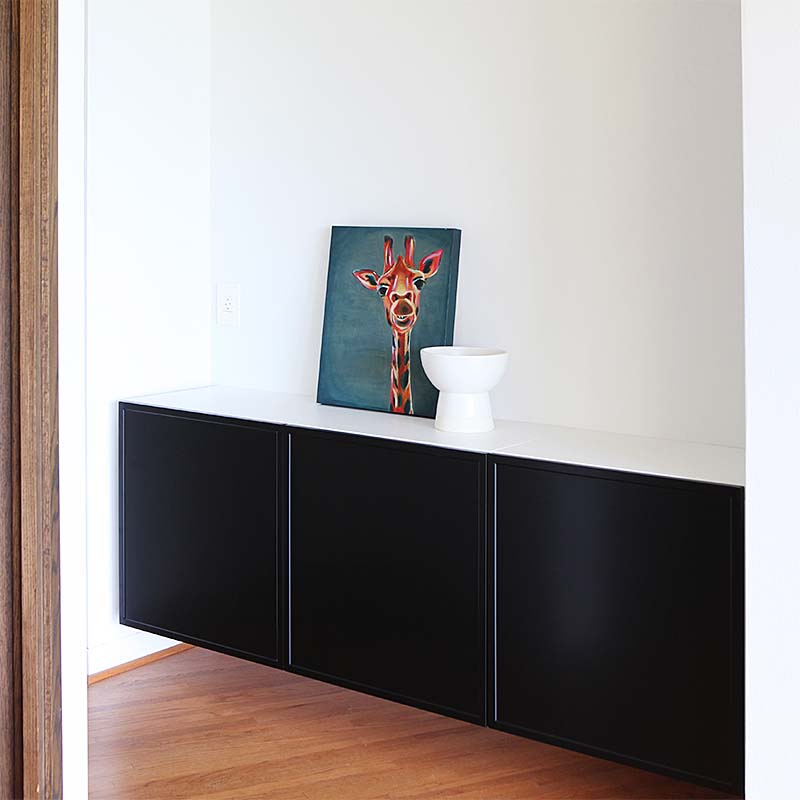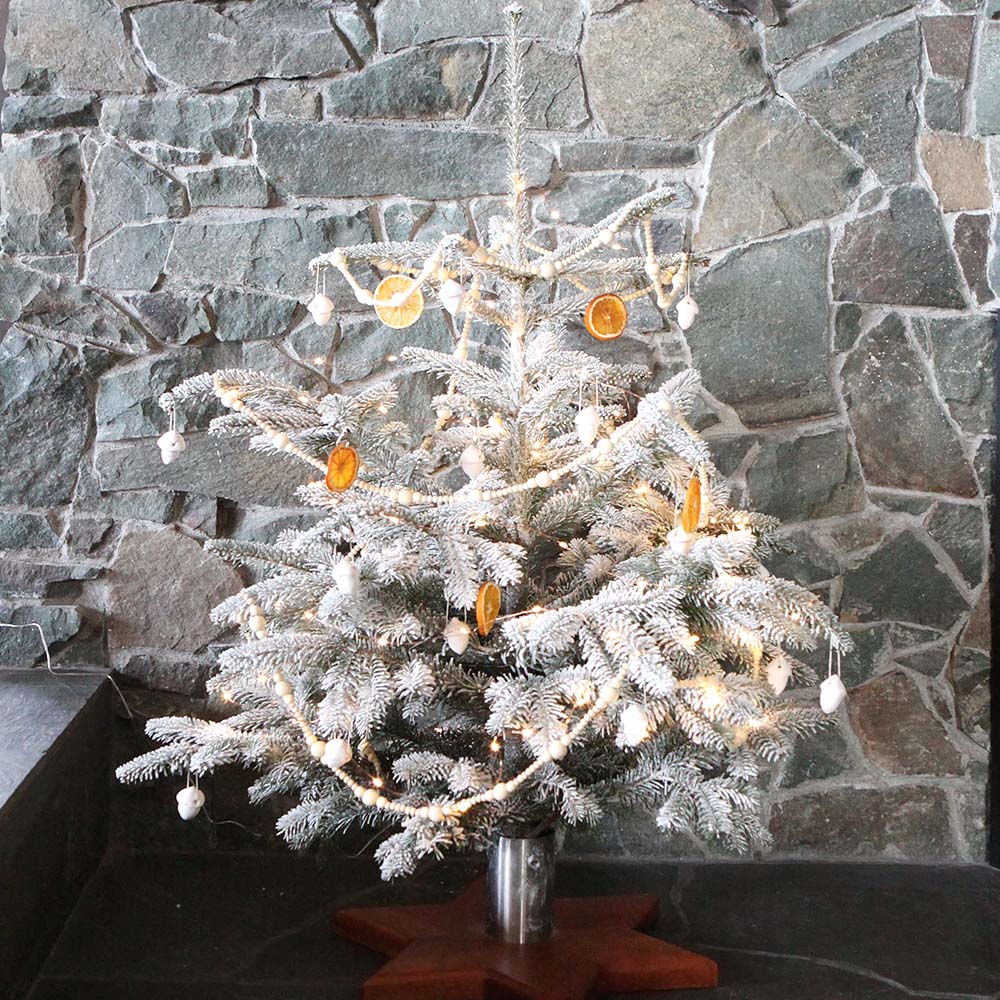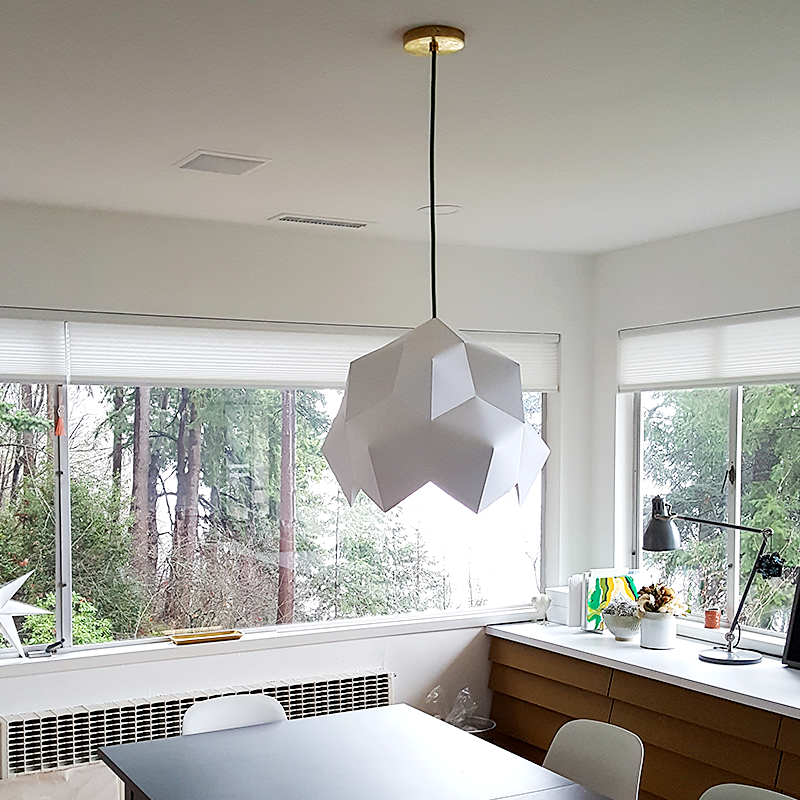 Search
We have been featured here
Full list
here
Search
We have been featured here
Full list
here