B's tween room mood board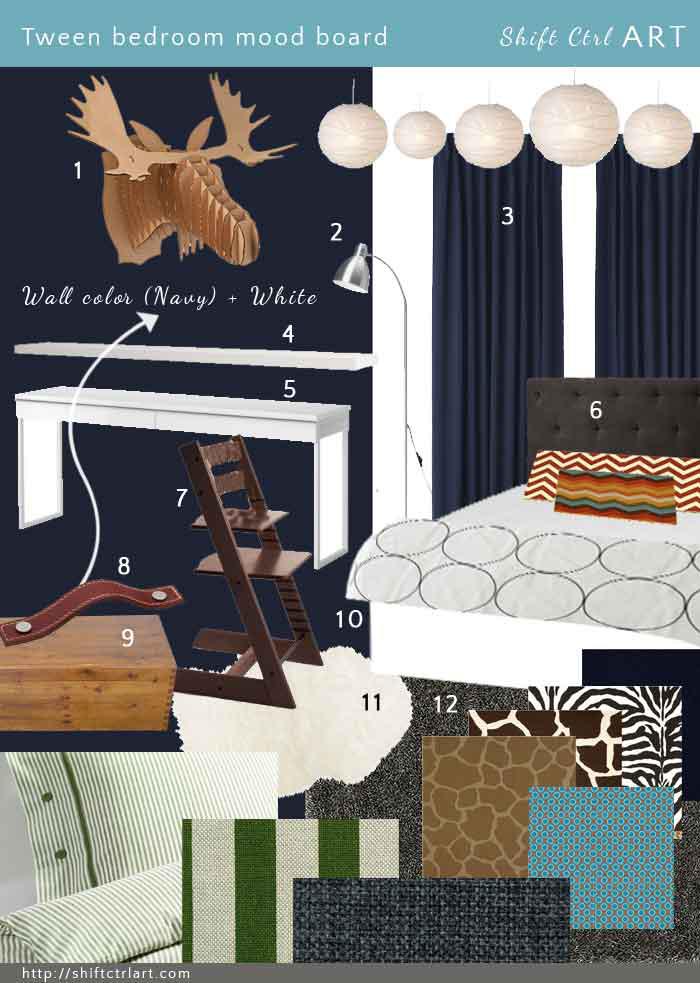 We gave our son's room a
make-over
when we moved into our current house three+ years ago.
This is how it started out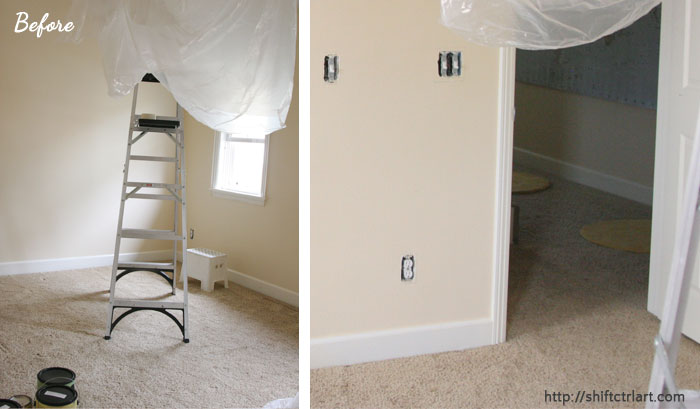 Since then, we have put in new floors and put in built-ins in his walk-in closet. Picture during construction.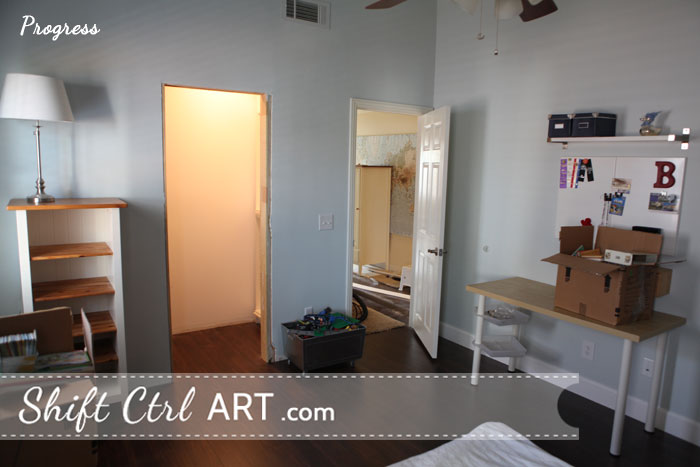 This is what his room looked like after the first make-over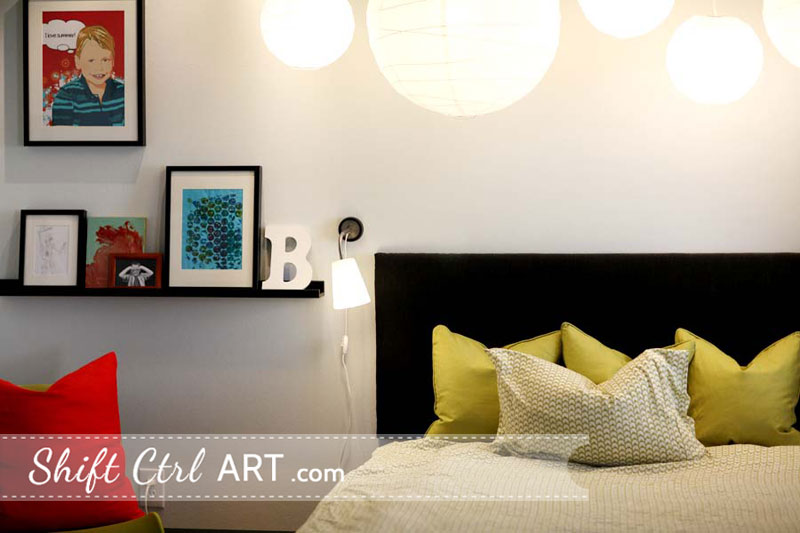 I really liked how the lamps over the bed turned out. I think I will keep this feature in the new make-over.
I have a few diy projects planned. I have a loose idea of what I want to do.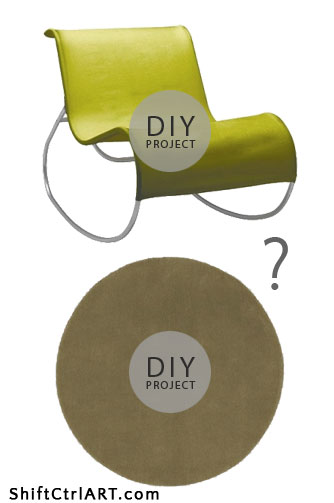 The chair is the EMMABO from IKEA. They don't have it anymore unfortunately. The rug is also discontinued. I think it was a
Ringum
- but in a larger size. I think it is about 4 ft across.
For inspiration I found these two chairs through
Ikea Hackers
.

Souce:
1
and
2
What do you think? Making over the Emmabo... I could also sew a new cover using the old one as a template. Pondering all the options.
Here are the fabrics I am considering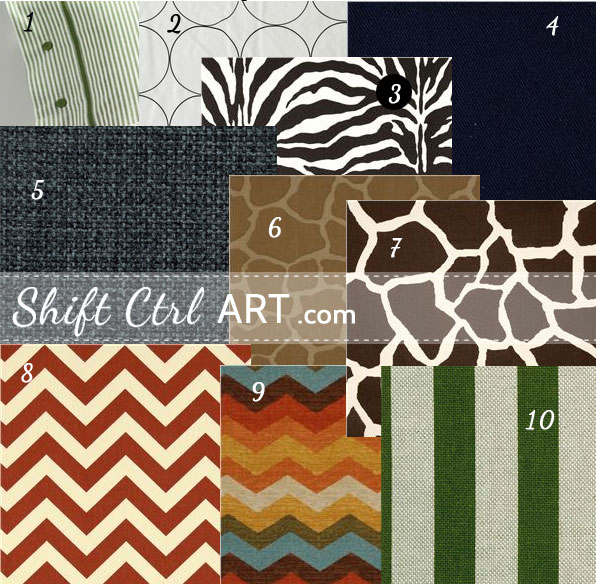 Sources
1
2
3
4
5
6
7
8
9
10
I also have an idea for something using something like this.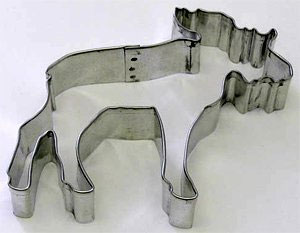 Source
Can you guess what it is?
Here is the mood board I came up with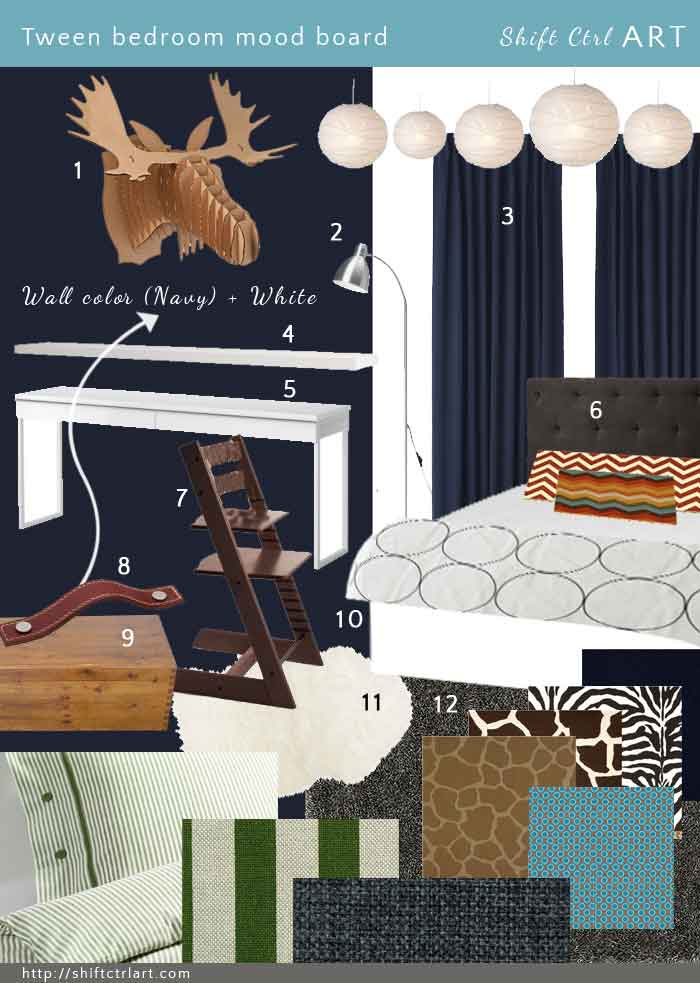 1
Is he handsome or what?
2
3
(img source only.)
4
5
6
(img source only. This will be a DIY again)
7
(already have)
8
9
(img source only - already own IKEA chest - discontinued) 10 Mock up of bed in Photoshop - already built in 2009. I am considering painting it white.
11
12
(Already own). Scroll up for fabric sources under fabric image.
What is that Stokke chair doing in a tween room you ask?. It can grow with you and even be used when you are an adult. Like this
Source
Cool, right?
Are you re-doing any rooms in your home? Are you considering DIY'ing any projects?
Share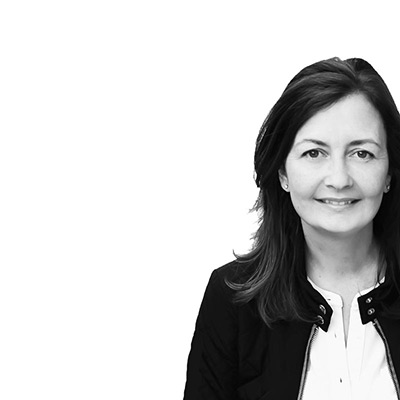 Categories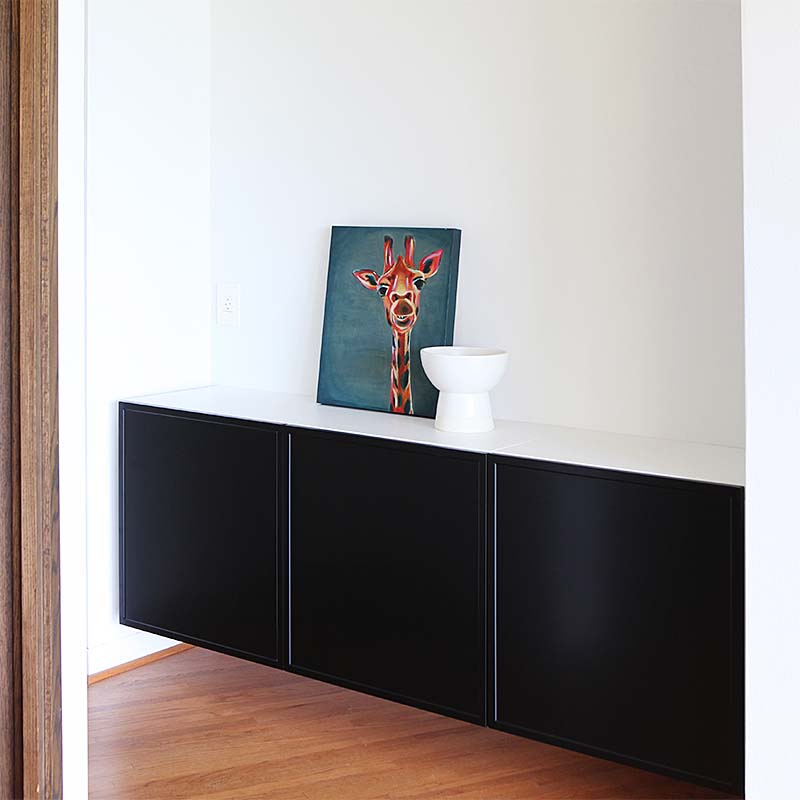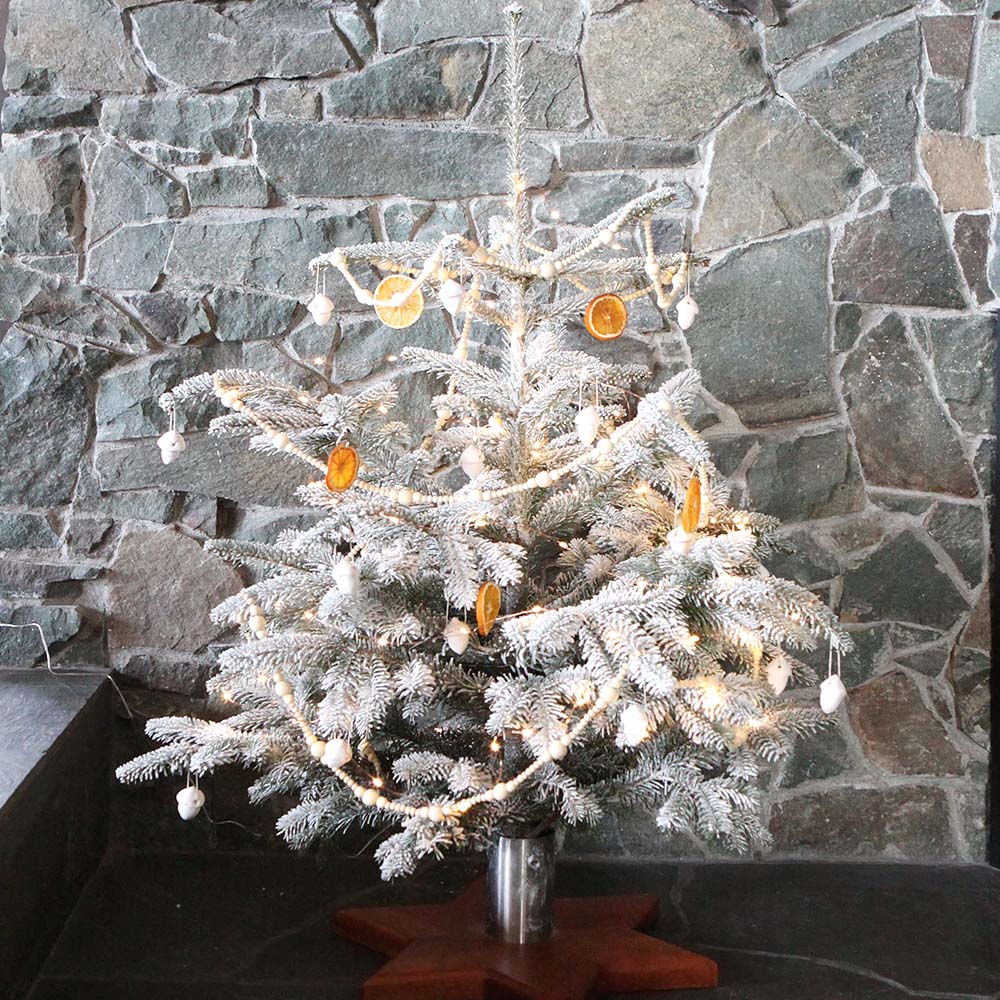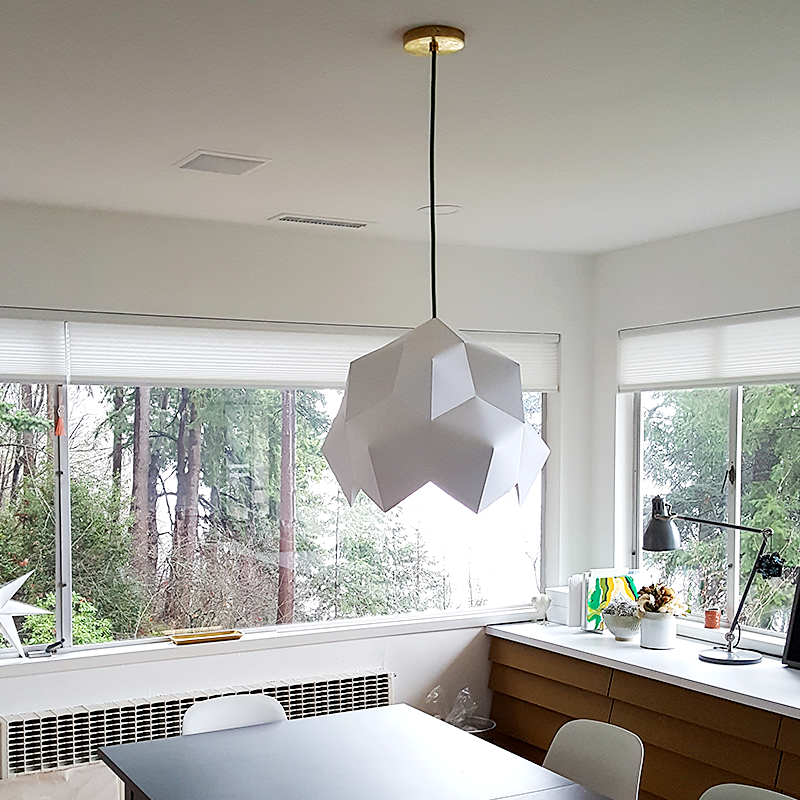 Search
We have been featured here
Full list
here
Search
We have been featured here
Full list
here