Designing a room around loved pieces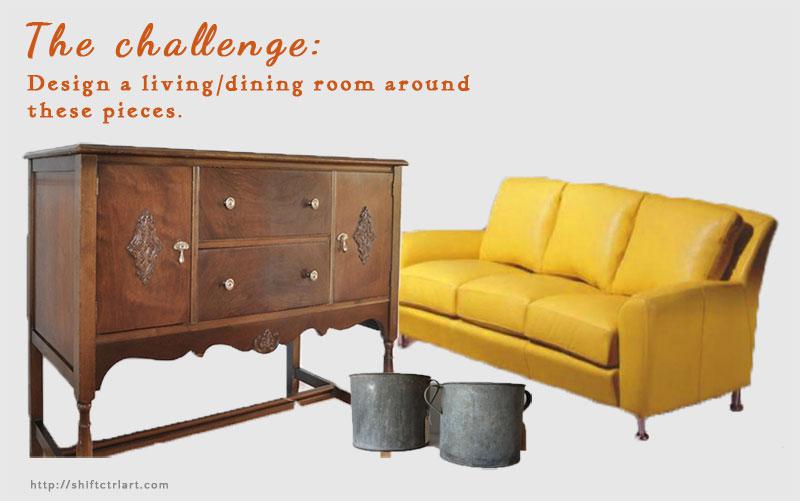 A friend of mine posed a challenge: She wanted to buy a new dining table and chairs and get a modern, colorful look, while keeping her loved yellow sofas, antique sideboard and weathered zinc bucket accessories.
I went online to find pieces that look similar to her pieces, so I had a starting off point for my mood boards. Here is what I found: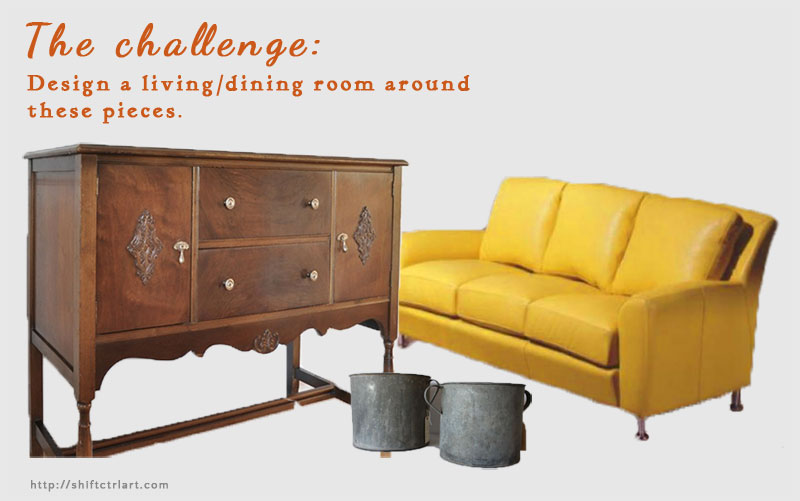 The picture of the buffet, I found
here
. It is so lovely. The zinc buckets I found
here
. And the sofa
here
.
So with those in mind, and keeping it a rustic, yet colorful style, I came up with these two mood boards. One for the living room and one for the dining room.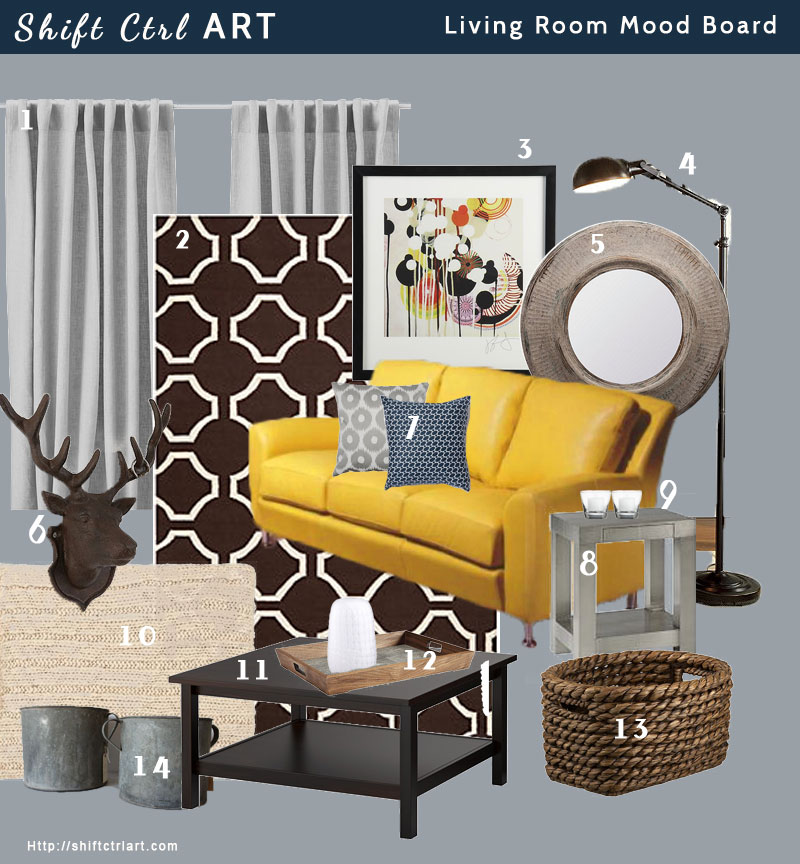 Sources:
1
IKEA Aina curtains,
2
ZGalleri rug
, 3
Crate & Barrel art print
, 4
Ballard Design floor lamp
, 5
Ballard Design mirror
, 6
Urban Outfitters deer head
, 7
All Modern navy pillow
and
ZGallerie Ikat pillow
, 8
West Elm metal table
, 9
Crate & Barrel Votives
, 10
Home Decorators throw
, 11
IKEA coffee table
, 12
Ballard Design zinc and wood tray
, 13
Crate & Barrel oval basket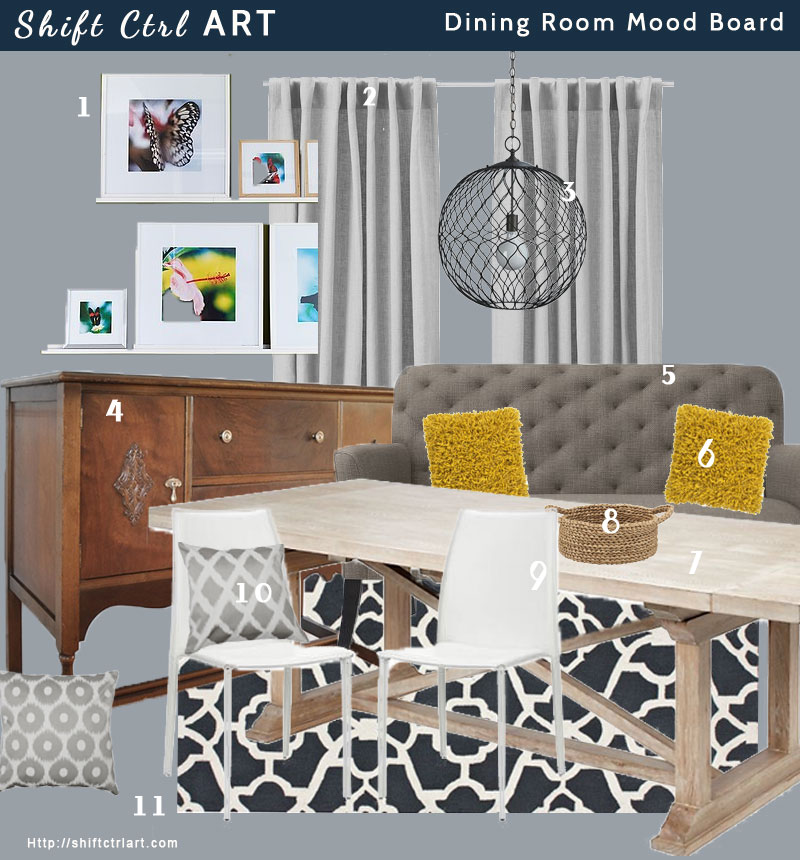 Sources
1
IKEA picture ledge with art
, 2
IKEA Aina curtains
, 3
Crate & Barrel dining pendent
, 4 Friend already had, 5
West Elm Dining settee
, 6
Crate & Barrel yellow pillows
, 7
ZGallerie dining table
, 8
Crate & Barrel bread basket
, 9
Overstock dining chairs
, 10
ZGallerie diamond Ikat pillow
, 11
Urban Outfitters rug
When I found that deer head, I just could not pass it up for myself and it is now hanging in my dining room. It is made of metal, which surprised me. I thought it was wooden, when I ordered it. It looks really good though. It is about 8 inches wide. I also got two
matching hooks
- also metal. I am thinking about spray painting them a color for a make-over I plan for my son's room.
Have you found something great lately, that you just had to buy?
Happy weekend!
Share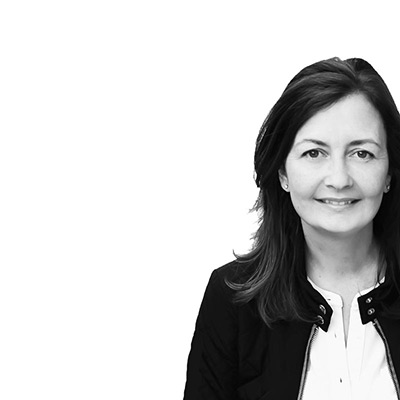 Categories
Designing a room around loved pieces is posted in the category
Mood boards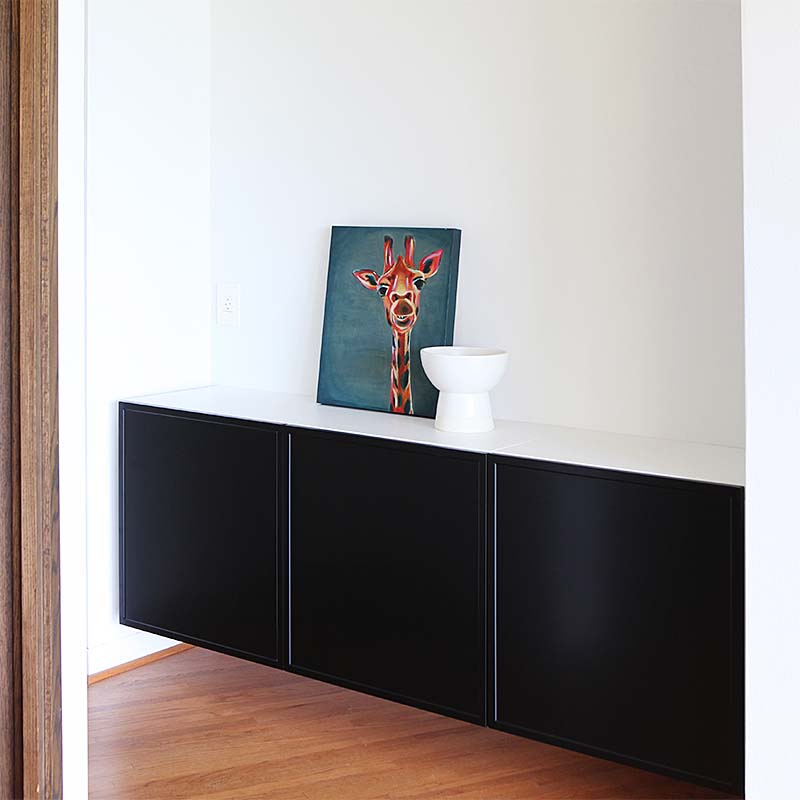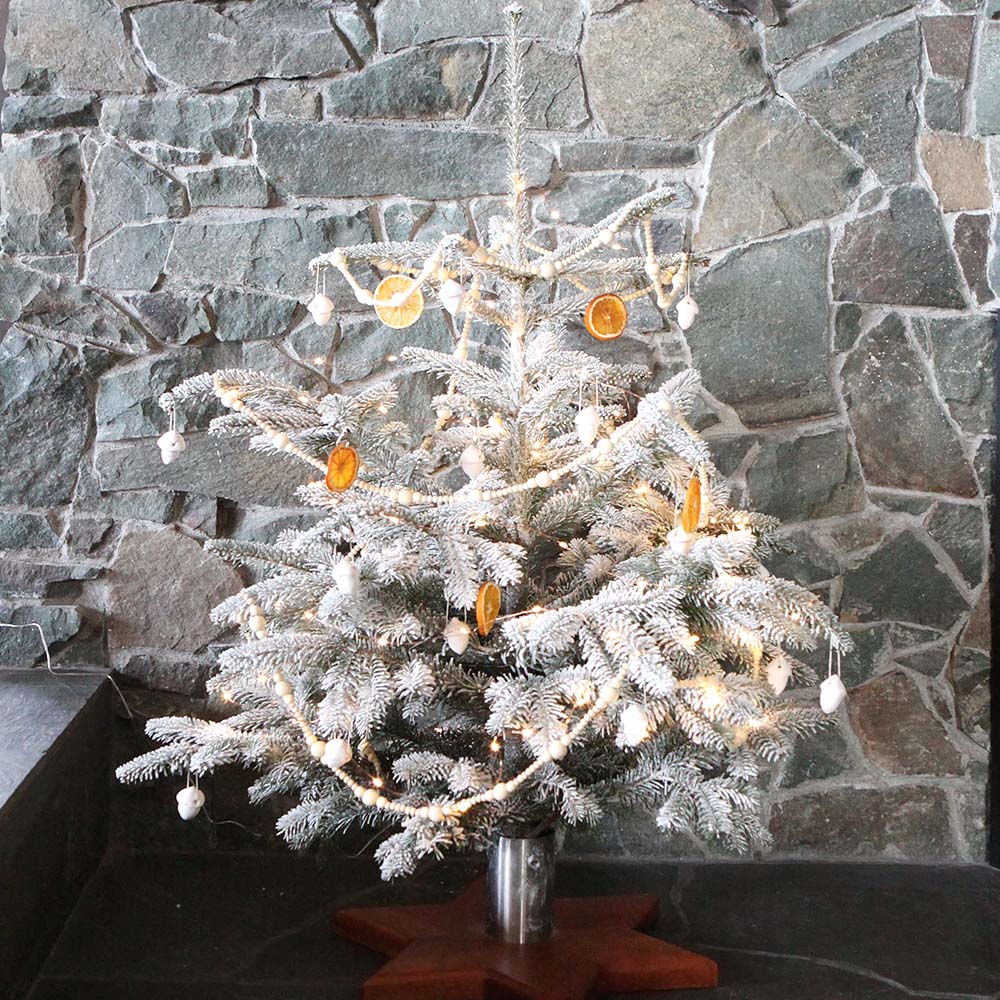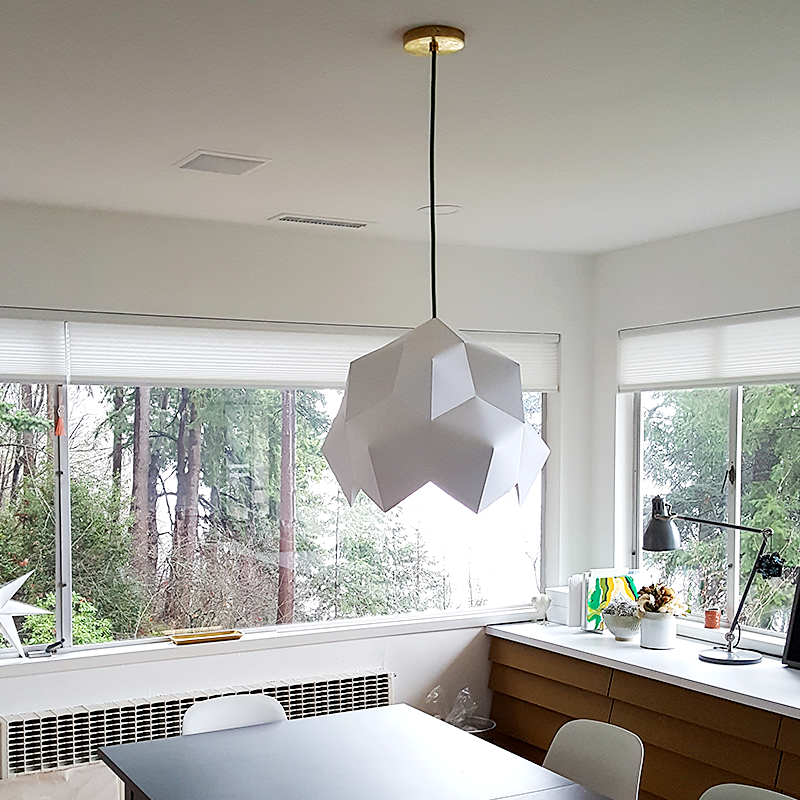 Search
We have been featured here
Full list
here
Search
We have been featured here
Full list
here