Spaghetti squash lasagna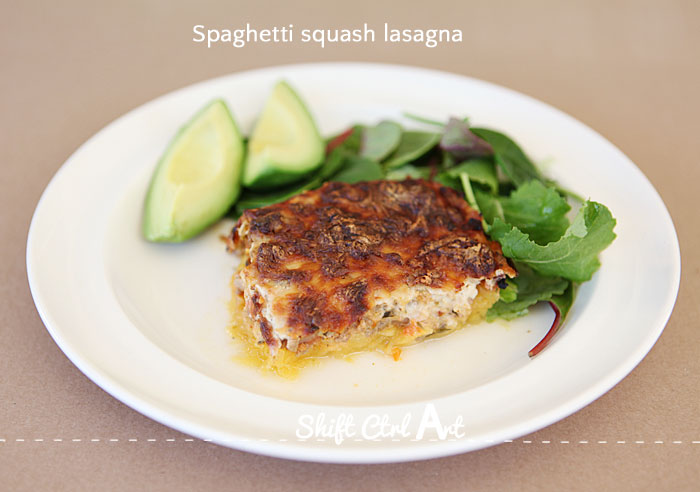 Here is a new dish I made with spaghetti squash. Spaghetti squash is perhaps the most perfect grain free pasta substitute. It has a very mild flavor and the texture is somewhat similar to wheat spaghetti.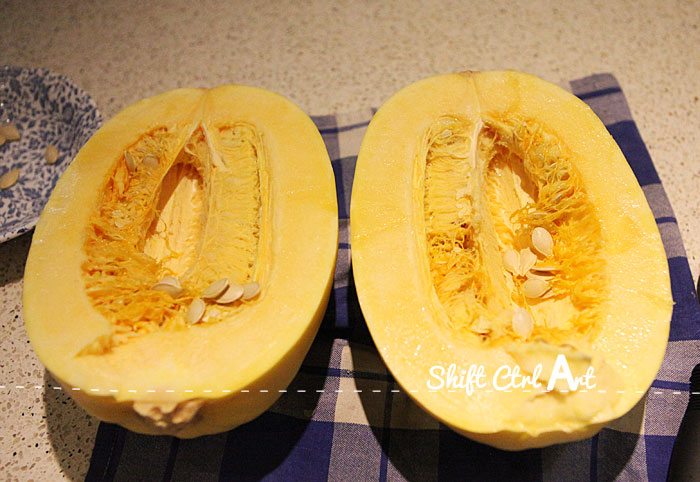 When you first open up a spaghetti squash it looks very similar to a pumpkin or an acorn squash. A melon even...
It's a bit tough to cut open. I used this
video
for guidance.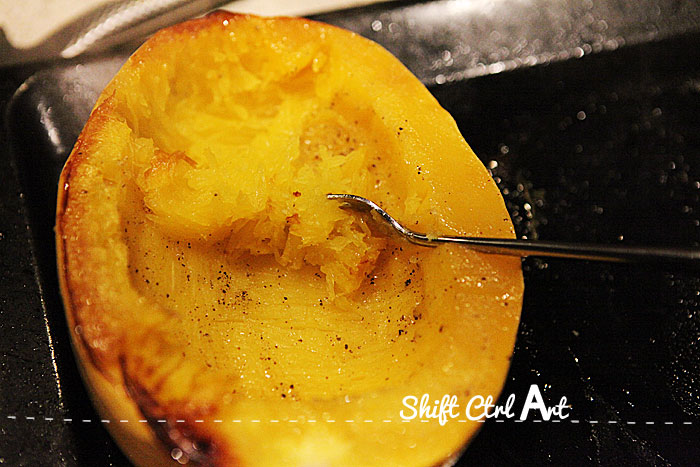 Rub it with oil, salt and pepper on the cut side, then bake it in the oven, cut side down for 45 minutes at 375F. Remove from oven and go at it with a fork after that and it turns into wonderful spaghetti-like strands.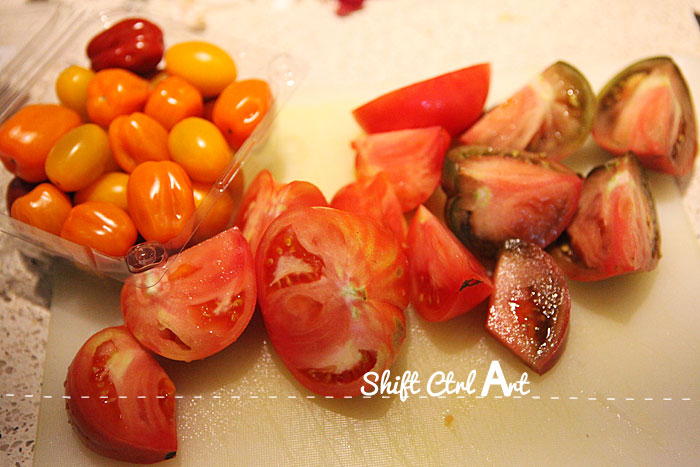 Next I cut up some large heirloom tomatoes. I find that I tolerate them better than regular tomatoes. I also bought a box of mini heirlooms to make some sauce.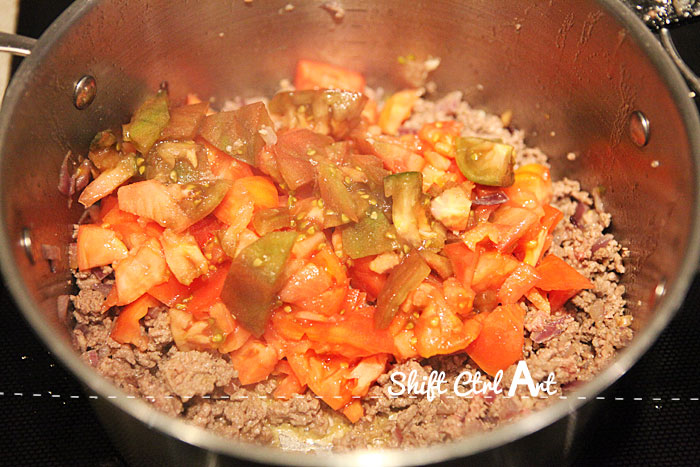 Here, the lasagna sauce is cooking. It's basically a Bolognese (meat) sauce. Saute garlic and onion, then brown some meat, then add tomatoes and tomato sauce and spices. Simmer 10 minutes or more. Done.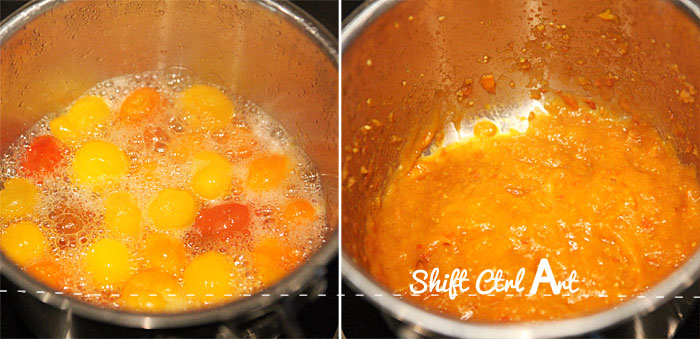 To make the tomato sauce I boiled the mini heirlooms, peel and all for about 10 minutes, then blended them with my immersion blender.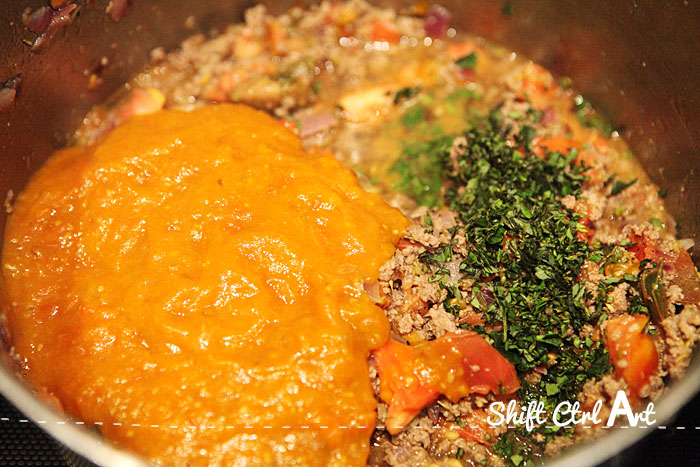 I added it to the meat after it was done browning along with the coarsely chopped large heirloom tomatoes and some chopped fresh herbs - oregano and thyme. Be generous with the herbs. Don't forget to salt and pepper. Simmer under a lid for 10 minutes or more.
I am not giving a lot of measurements for the meat sauce because it is a very forgiving recipe and you can pretty much make it a lot of different ways and it will still come out great.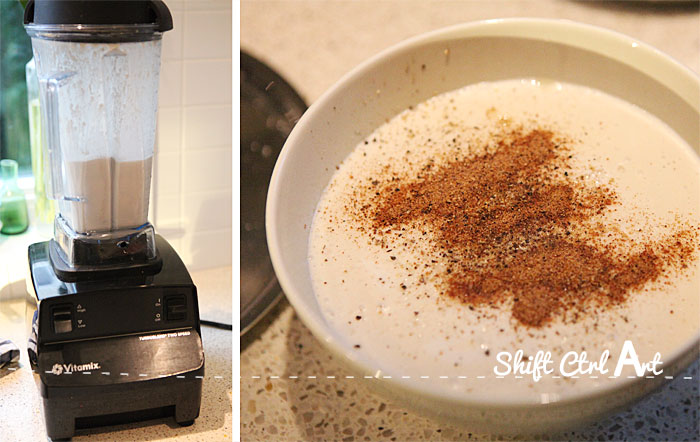 Next, I made a nut based Bechamel sauce. I blended some raw cashews - about a cup with some boiling hot water - enough to cover - for a couple of minutes. Then I added salt, pepper, some fresh lemon juice (it mimics the flavor of cheese) and a generous amount of nutmeg to it.
First I made it with just the cashew meal from Trader Joe's. It smelled suspiciously like old feet, so I re-did it from scratch with whole raw cashews. So. Much. Better. Recommend.

Assembly line: I had enough of everything to make two dishes, so in two dishes add the spaghetti squash in the bottom of a greased dish, then the meat sauce on top, then Bechamel sauce. Mix a little bit to blend the tastes. I put one dish in the freezer. The other one served us two nights in a row. Each dish served about 4-6 if you serve is with salad etc on the side.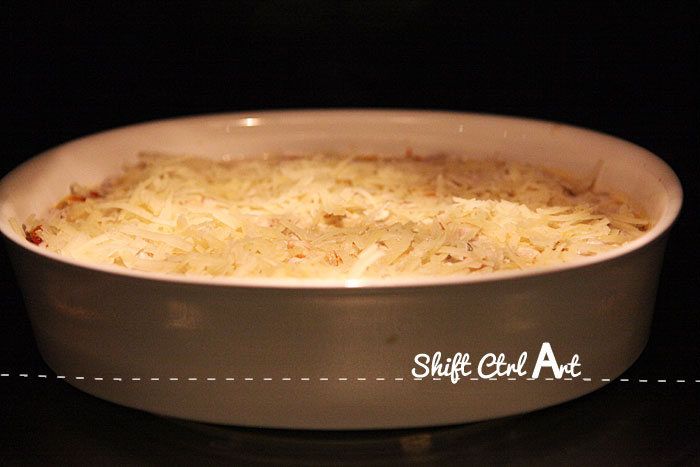 I topped it with some grated Manchego cheese which has a fragrant and nutty flavor, very much like Parmesan. It's my new favorite cheese. The one I get has aged for 12 months thereby
minimizing
the lactose(sugar) content.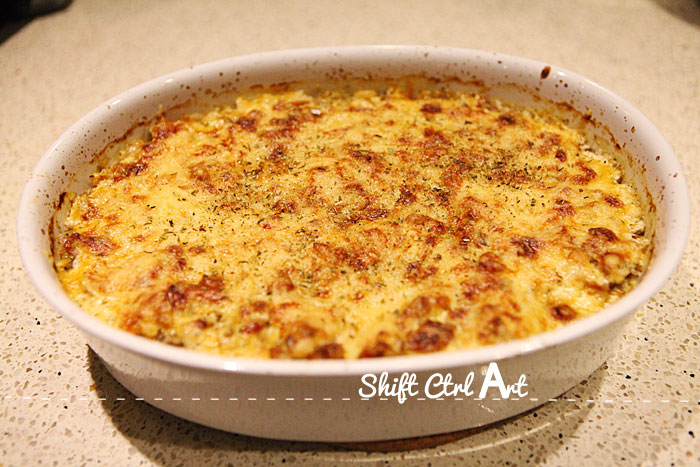 I baked the dish for about 45 minutes in the oven at 375F until the cheese was bubbly and golden brown.
By no means is this a fast dish to make, but when you taste it, I think it is so worth the time and effort and since it makes an extra dish for the freezer, you do recoup some of all that time when you have the second dish. At least that is what I keep telling myself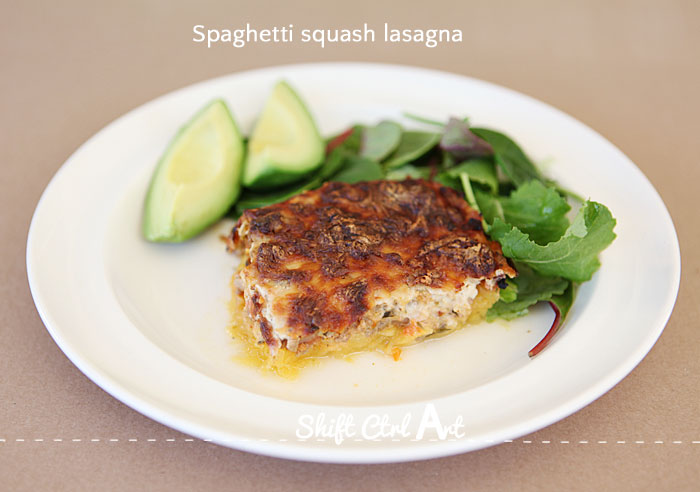 Its great with a simple salad of mixed spinach, kale and chard and some avocado.
Make it vegan by using my
Lentil pasta sauce
and leaving out the Manchego cheese.
Share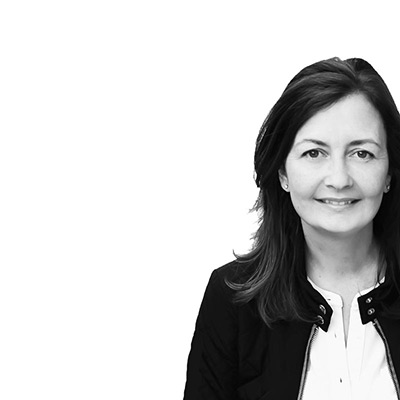 Search
We have been featured here
Full list
here