Grain free protein power pancake - savory or sweet style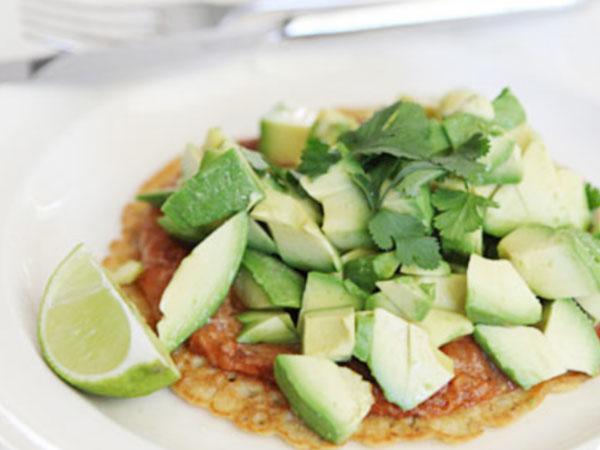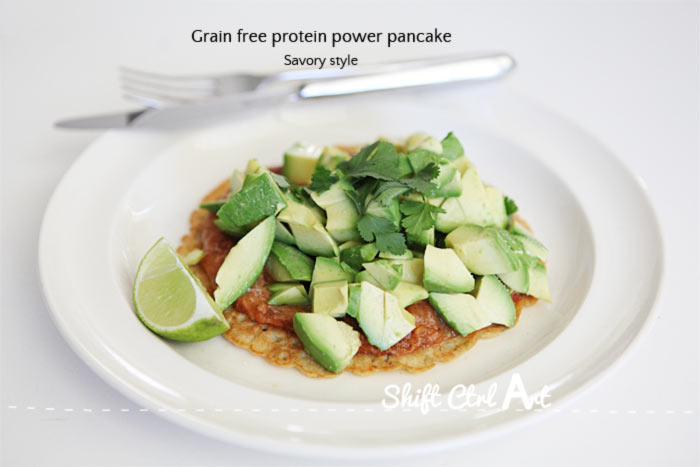 This is a new recipe of mine and it earned the highest praise in the land when B, my 12 year old, super picky eater exclaimed: "You really nailed it with this recipe, Mom".
My heart melted

The success is definitely found in the pairing of the pea flour with the almond flour. They sort of even each other out in flavor making the pancakes taste neither like almond, nor like peas, but more like just pancakes.
I have already made these several times and B eats two at a time. For those of you who don't speak "picky", that is very, very high praise as well. In the form of action.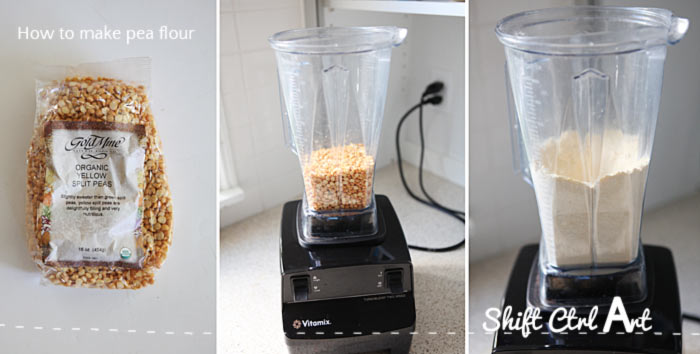 Recipe - makes about 2 pancakes.
2 tbsp pea flour - made as shown above. I keep it in a zip-lock in the fridge.
2 tbsp almond flour (I bet you could swap this for flax meal to make it nut free)
1tbsp Chia seeds
1 egg (vegans could try doubling the Chia seeds and adding more water to leave out the egg)
1/4 cup water
Add spices
To make savory:
Salt, pepper, chili (1/2 tsp), coriander (1/2 tsp). Or what ever else floats your boat

Or, to make sweet:
Coconut sugar (1 tbsp), tiny amount of salt, vanilla (1 tsp), cinnamon (1/2 tsp)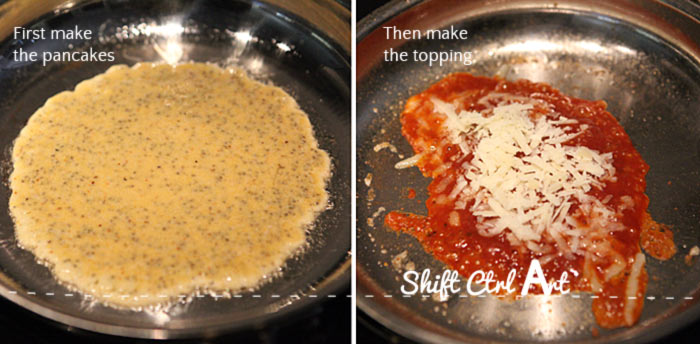 Stir all the ingredients together. The Chia seeds start to thicken the batter as time goes on. You can use this to your advantage to bake them when the batter has the consistency of your liking.
For my savory pancake with all the spices in the batter, I fried some organic salsa with some Manchego cheese. I had such a craving for Mexican food.
Cheese is not Paleo if you are strict about it. Manchego cheese, however, has zero carbs and this one has aged 12 months and therefore has no or almost no lactose (sugar). Of course you can easily leave it out of this recipe.
If you have never tried Manchego cheese before it tastes sort of like a nutty Parmesan. It's very good.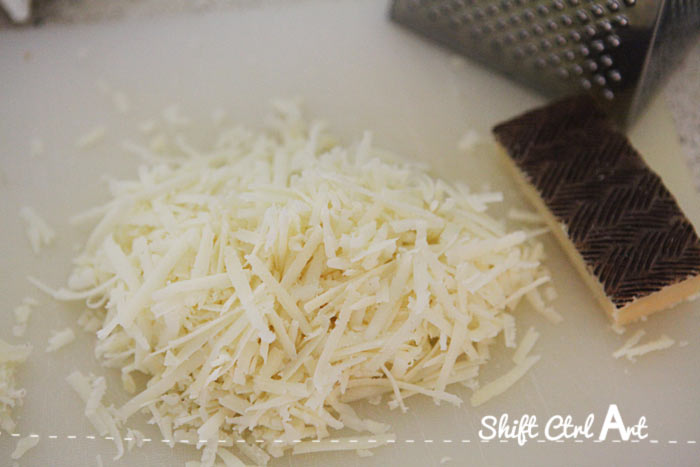 I grated a block of it and keep it in the freezer.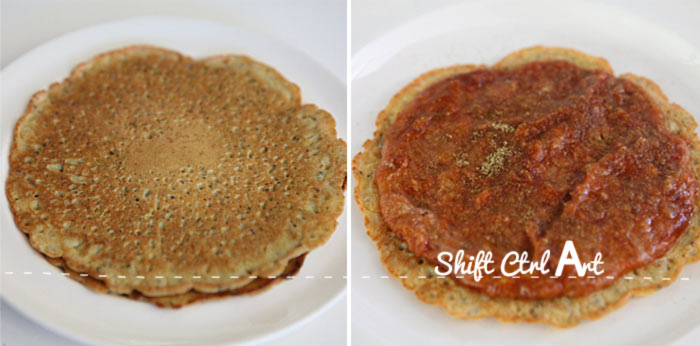 Here is the finished pancake on the left and with the salsa and melted cheese on top sprinkled with some cumin powder on the right.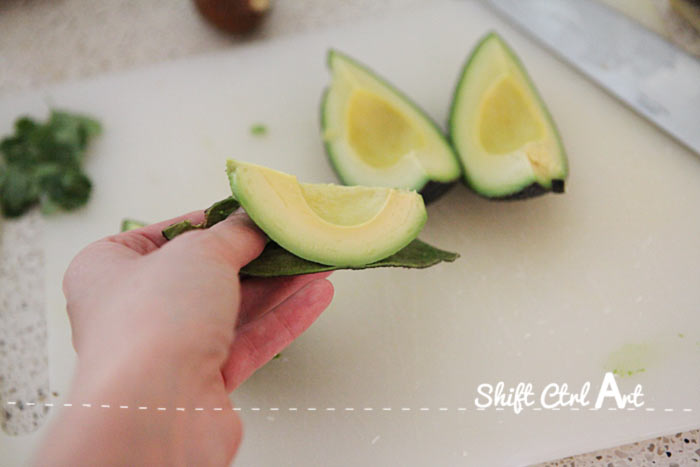 I put some avocado on top. I peel them like this. I see a lot of people scoop them out of the two halves with a spoon, but I find it much easier and cleaner to make them into quarters because then the peel slips right off.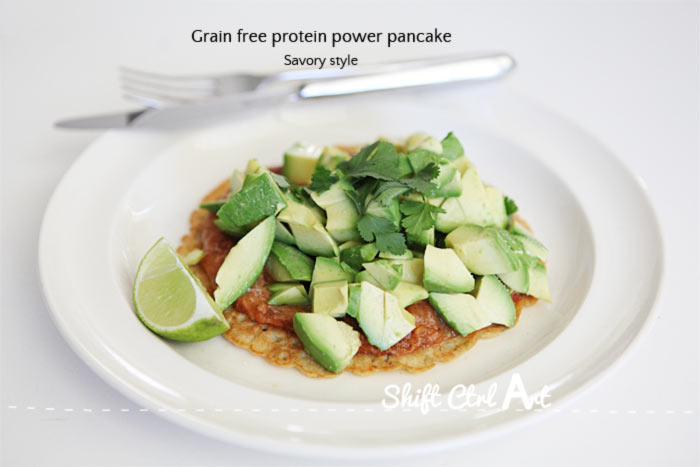 I diced the avocado and added some fresh lime juice and coriander. So good. There was a nice kick from the chili powder in the pancake. It totally satisfied my craving for Mexican food.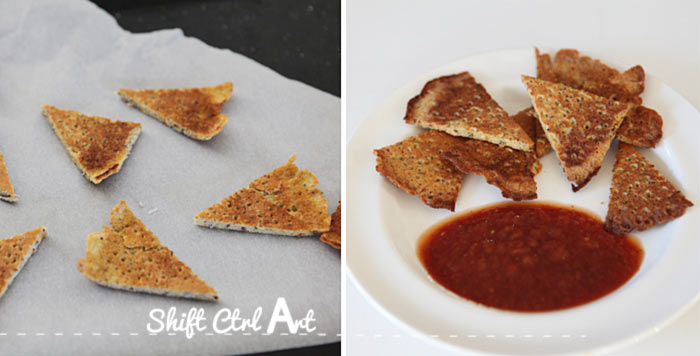 The other savory pancake I cut into 8 triangles and brushed with a bit of oil and put in a 400 F oven for about 10-15 minutes. The pancake pieces were a little bit too thick to become chips. It felt more like a flat bread. Still very good and it had a bit of crunch too. Great with some more salsa.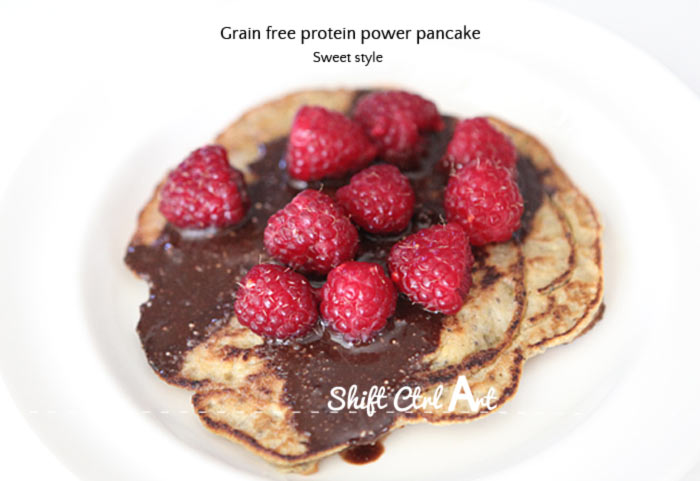 With that success under my belt, I made a sweet version as well. It's just using other spices, but the main ingredients are the same.
This is the version I pushed in front of Monsieur with maple syrup instead of chocolate and berries to make it look as usual as possibly (I'm not stupid), while I was inconspicuously whistling a little tune, stealing glances to see how it went over. And then came the words that I plan on printing on a t-shirt soon. Let me
type
copy paste them again: "You really nailed it with this recipe, Mom".
"You really nailed it with this recipe, Mom"."You really nailed it with this recipe, Mom"."You really nailed it with this recipe, Mom"."You really nailed it with this recipe, Mom"."You really nailed it with this recipe, Mom".
For my own pancake, after I flipped the pancake on the frying pan I put a couple of pieces of my
home made chocolate
on top to melt it and then I had it with some organic raspberries.
There is quite a bit of protein hiding in both the egg (6 grams), the Chia sees (2.5 grams pr tbsp) the pea flour (5.3 grams per 2 tbsp), and the almond flour (4 grams per 2 tbsp) - almost 9 grams in each pancake - making these pancakes not only delicious, but also filling.
Filling is my favorite

Share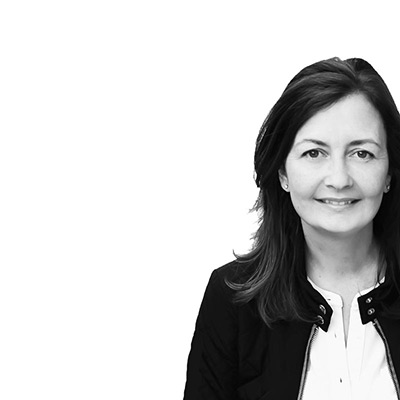 Search
We have been featured here
Full list
here