Fresh rosemary-paprika-Munster-cheese-panini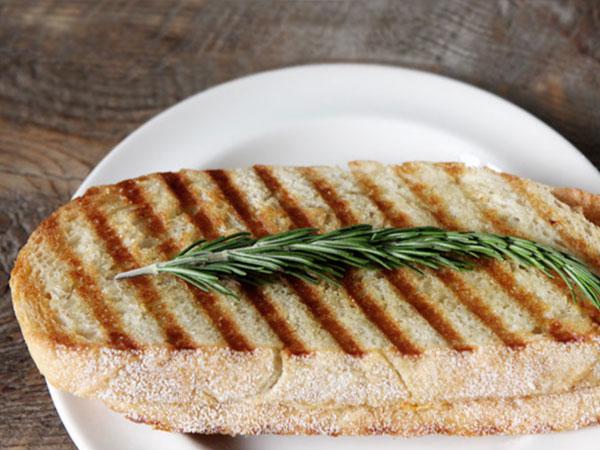 Say that three times fast.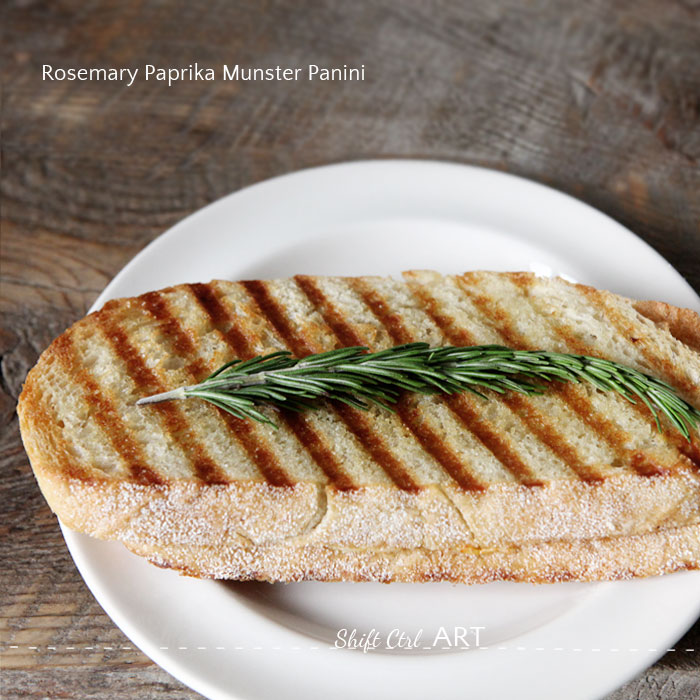 This is my new obsession. I love that flavor of fresh rosemary. Sometimes I put in a lot of it.
I also found that if I brush the outside of the sandwich with a bit of oil - here I used Grape seed oil, then the outside gets even more crisp.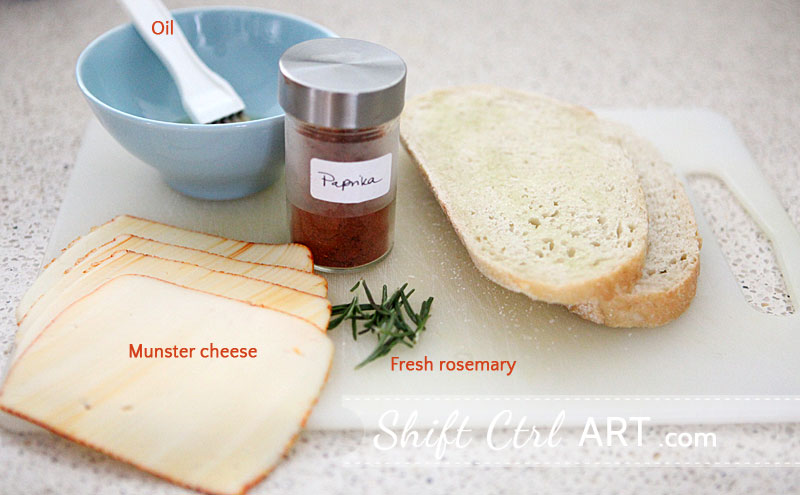 And making these sandwiches are really as easy as 1-2-3.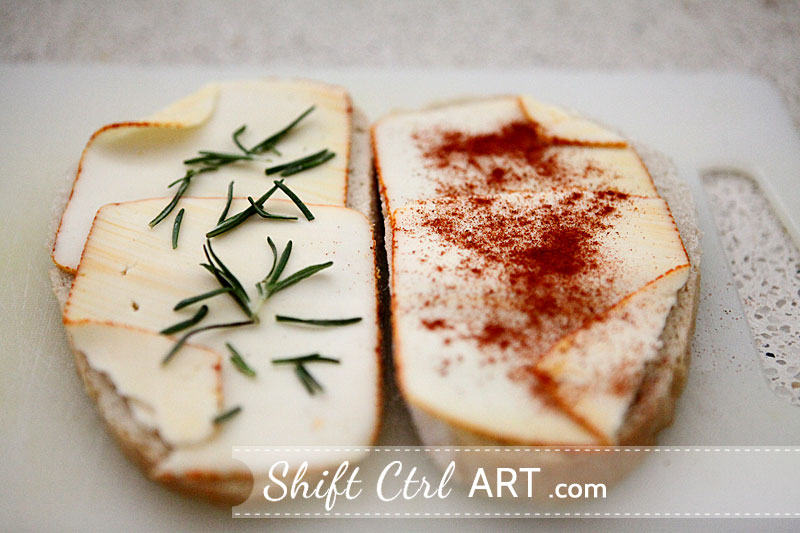 Coat each slice of bread lightly with oil on the outside.
Add a couple of slices of cheese
Sprinkle with paprika and fresh rosemary
Put together and into your panini press
If you don't have a panini press, you could simply fry it on a pan instead.
This is great by itself, and awesome with tomato soup.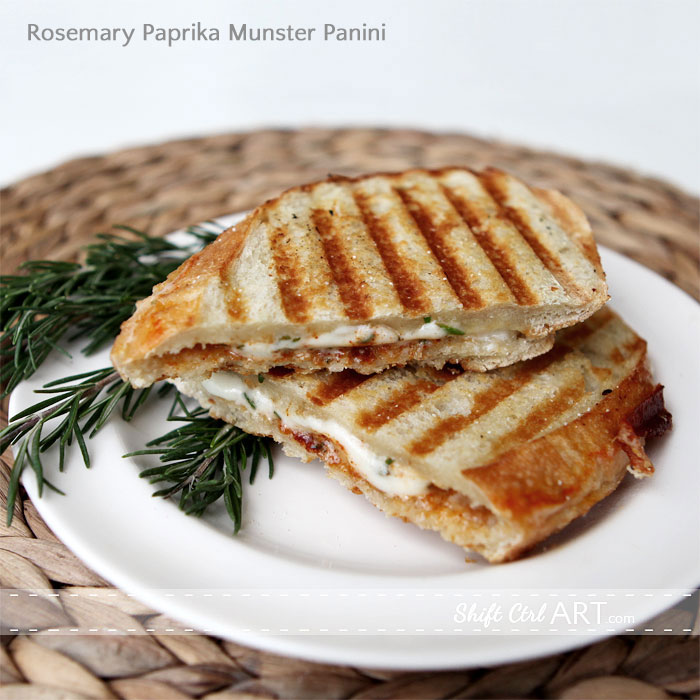 Crunch!
Share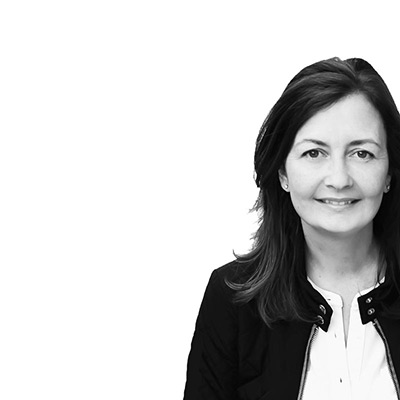 Search
We have been featured here
Full list
here