Thai curry cashew chicken casserole - paleo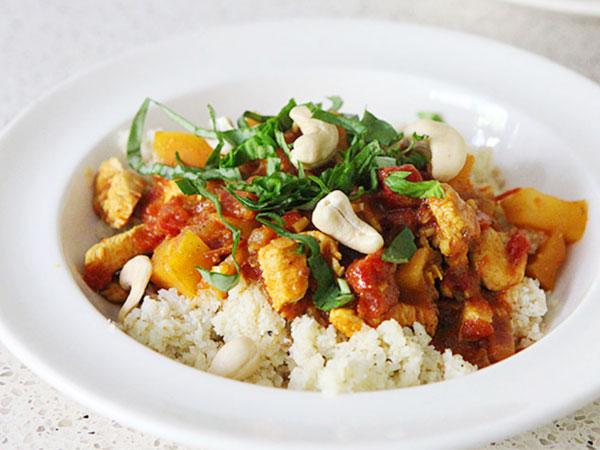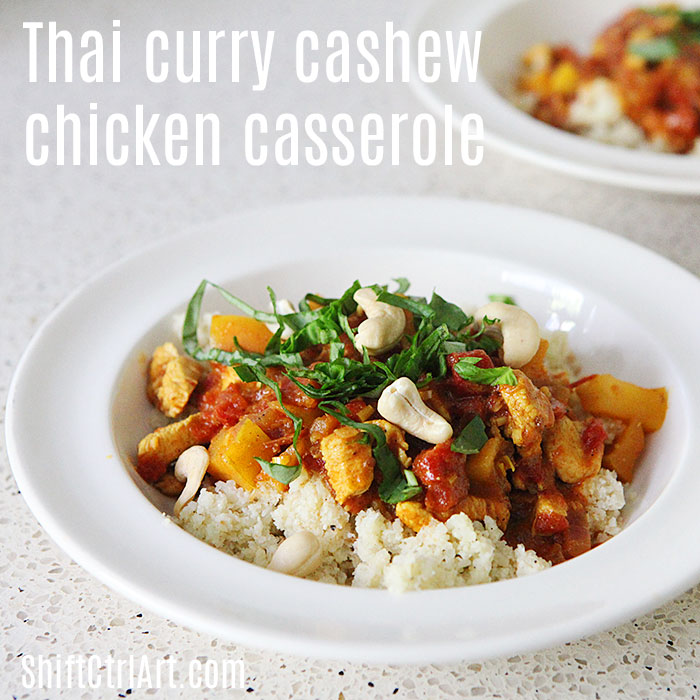 Have you seen all the organic and free range chicken that is popping up in the stores now? I just recently found good chicken at Whole Foods to make my rosemary lemon chicken nuggets, and then Sprouts started carrying it. Chicken and I might be back together again.
Here is a super quick, delicious meal that will take you through two nights of dinners.
I don't know about you, but I don't enjoy standing in that kitchen all that much, except for coming up with new dishes. But I love what comes out of there...

So our new thing: Two night meals. Because I am not a fan of left-overs, but if it is a planned second day meal, it's not left over. It was meant to be. Right?

Thai Curry Cashew Chicken Casserole

6-8 portions:


Recipe:


1.2 lbs chicken - add more chicken if you love more meat.

3 medium apples, diced

1/2 onion, diced - I dice up the whole onion, then freeze the other half and use it next time I need some onions.

4 cloves of garlic, minced

1 stick of lemon grass, minced - or squeeze a lime if you are fresh out of lemon grass

2 tbsp yellow curry powder

2 tsp coriander

2 tsp cumin

1/2 tsp chili - good amount if kids will be eating it, otherwise add more for more spice

salt, pepper to taste

1 carton of Pomi diced tomatoes or similar
1 can of coconut milk - read label. They are not all equally good.I like and use this one.

I used lemon grass in this recipe. It looks like this, if you are not familiar with it.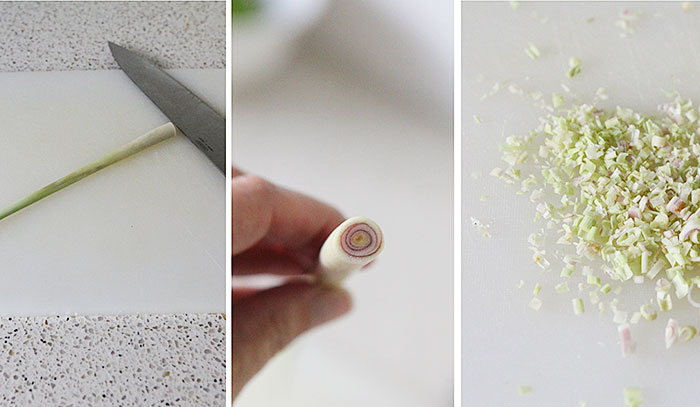 You can easily substitute it for lime or lemon, or leave it out.

Ingredients minced, diced and chopped:


In some oil, fry the onions with the curry powder.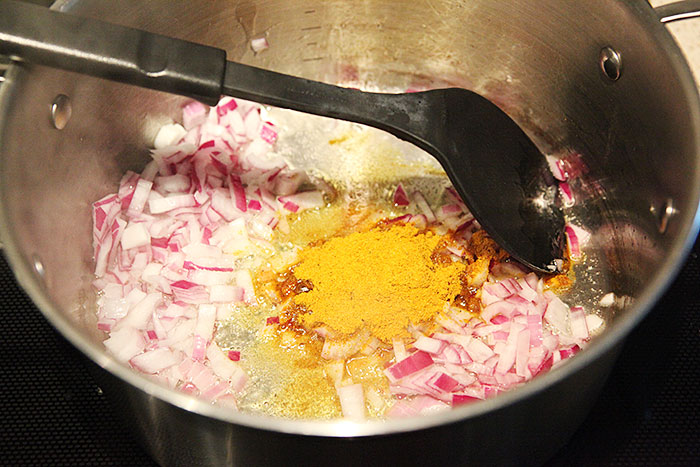 <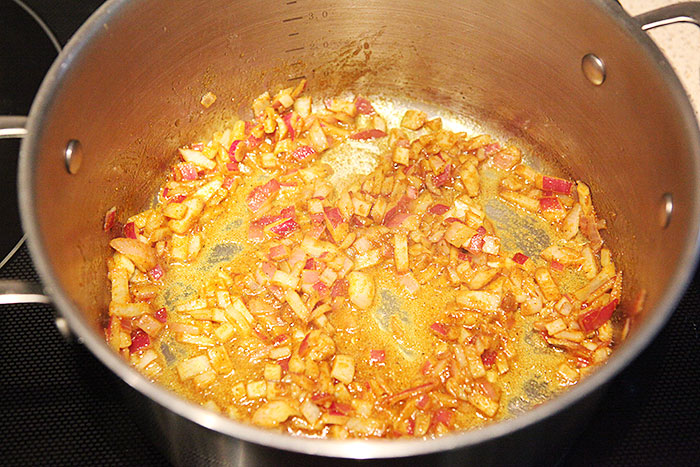 Add chicken and salt and pepper and turn until almost all white. Don't over cook it. Some raw is ok at this point. Then the chicken won't come out dry.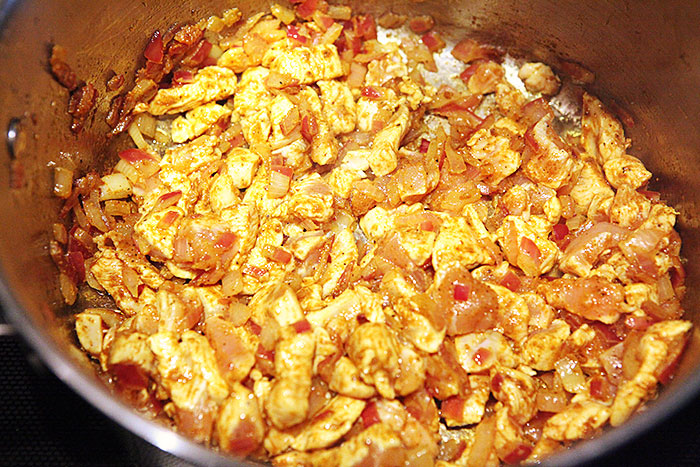 Add apples, garlic, lemon grass and the rest of the spices.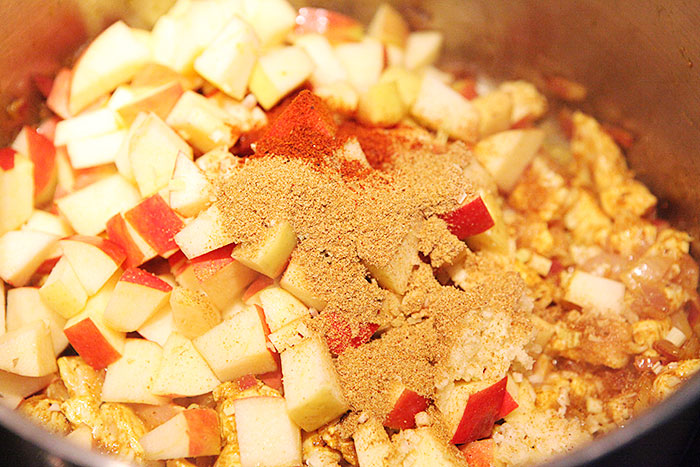 Cook for a little bit, then add tomato.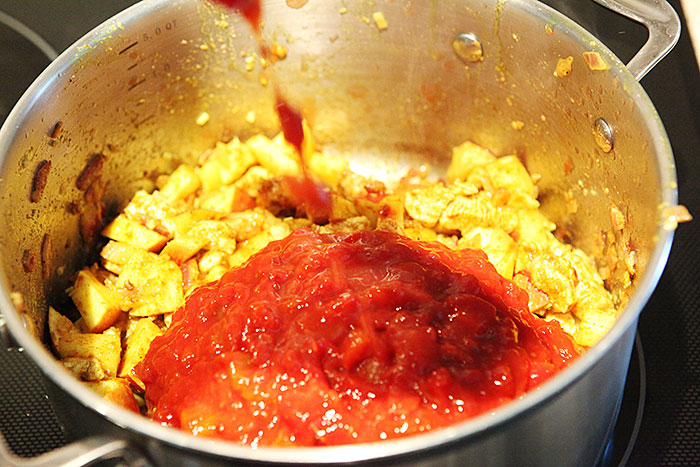 And coconut milk.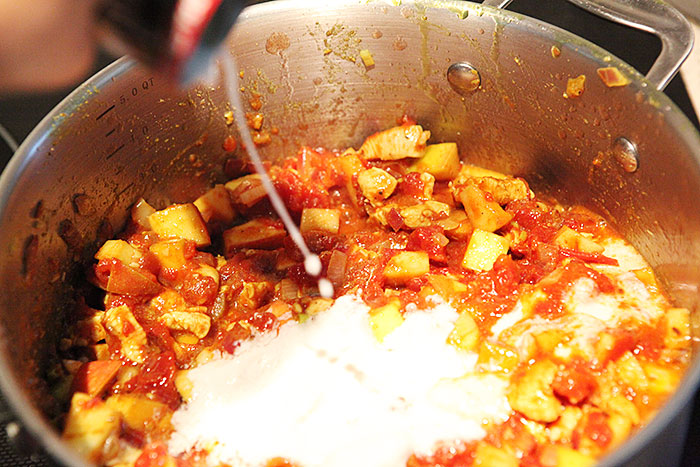 Let simmer under a lid for 10 minutes. Taste. If it tastes "like nothing", add more salt and pepper. It will bring out the flavors of the other spices. Simmer for another 10 minutes.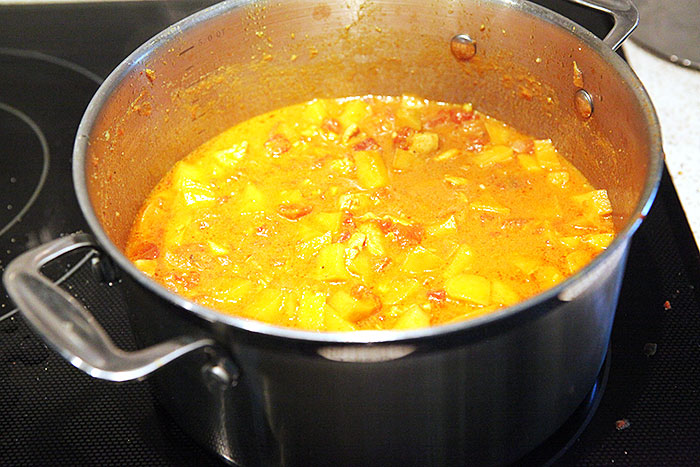 Serve over rice, or my favorite, keep it Paleo and serve it over fried cauliflower rice.

Sprinkle with raw cashews and it is really good with some chopped fresh basil as well.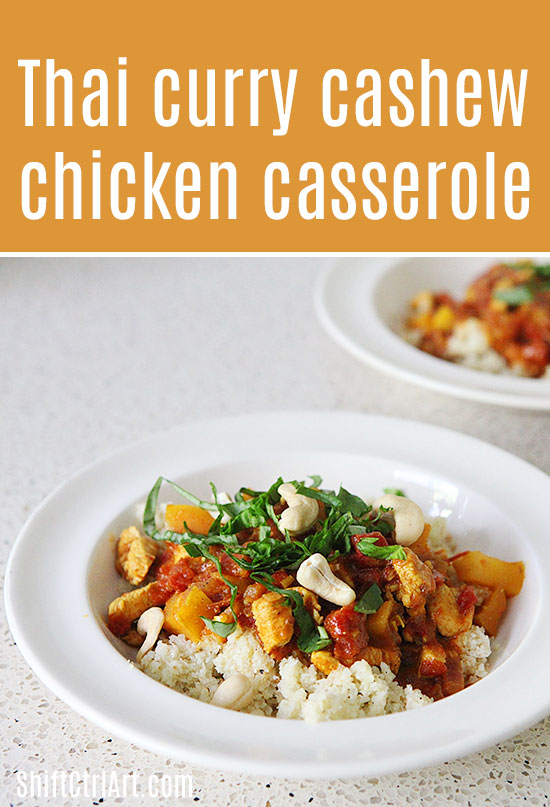 Share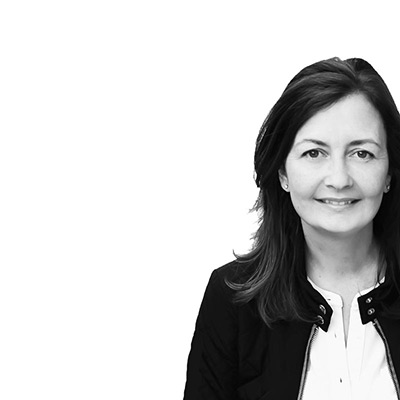 Search
We have been featured here
Full list
here