Mexican bean chili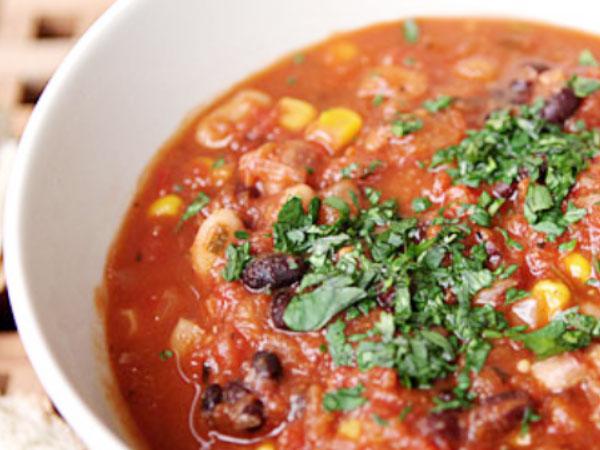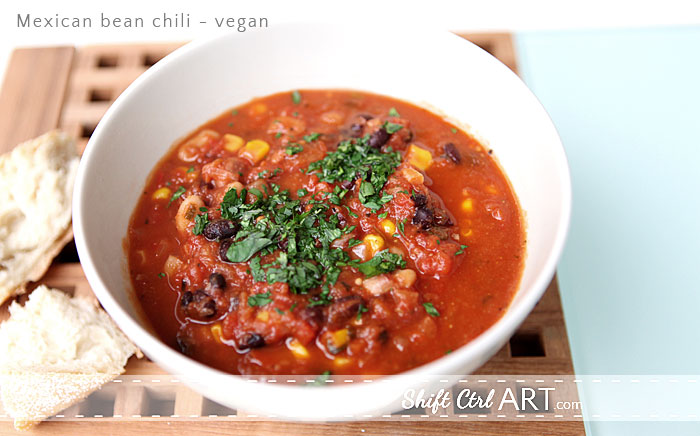 This is another staple in our house. I love several things about it.
The spices, taste and texture is awesome
I can make a huge batch and have 7 more dinners that take the time it takes to cook rice.
It's another no-soy gluten free vegan dish that tastes terrific on it's own.
Here are the ingredients.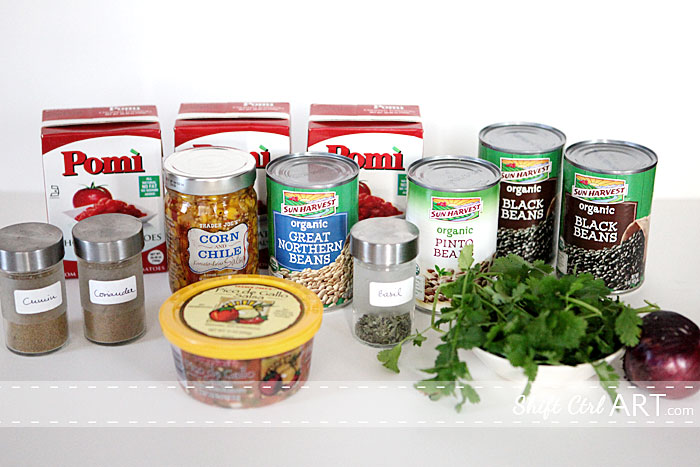 1 red onion
1 small tub of Pico de Gallo - fresh salsa
1 glass of Trader Joe's Corn Chili salsa (substitute with corn and chili powder)
1 can of Great Northern beans
1 can of Pinto beans
2 cans of black beans
3 cartons of Pomi (found in the health food aisle in my local super market)
Spices: salt, pepper (not shown), basil, cumin (Spidskommen), coriander
Fresh cilantro - this is the same as fresh coriander.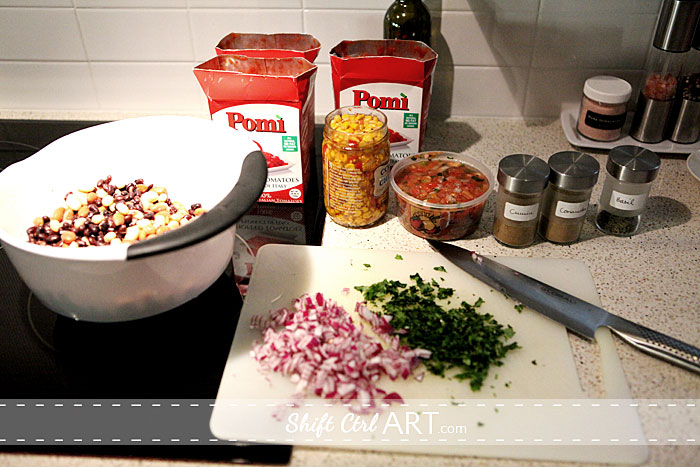 I drained and rinsed all the beans and chopped the onions and the cilantro. Did you miss my tutorial on
how to dice an onion
?.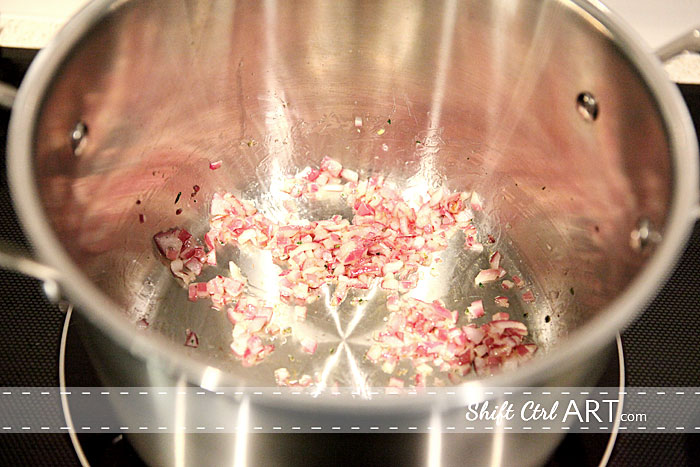 Then I caramelized the onions like this in some extra virgin olive oil.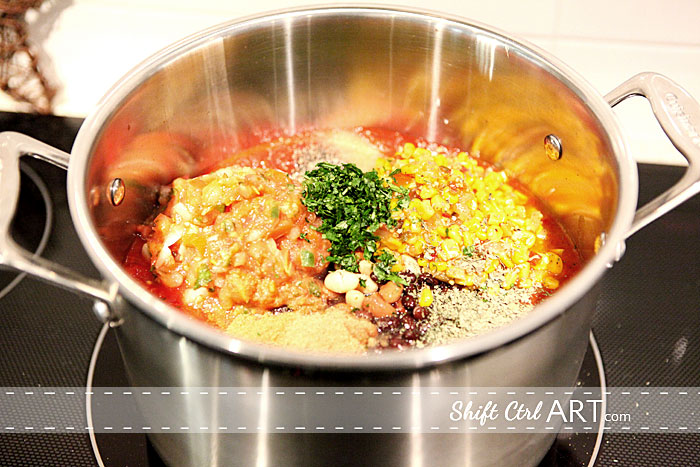 Then I dumped everything else into the pot. About 1 1/2 tsp salt, 3/4 tsp pepper. A good two tbsp of each of the three spices.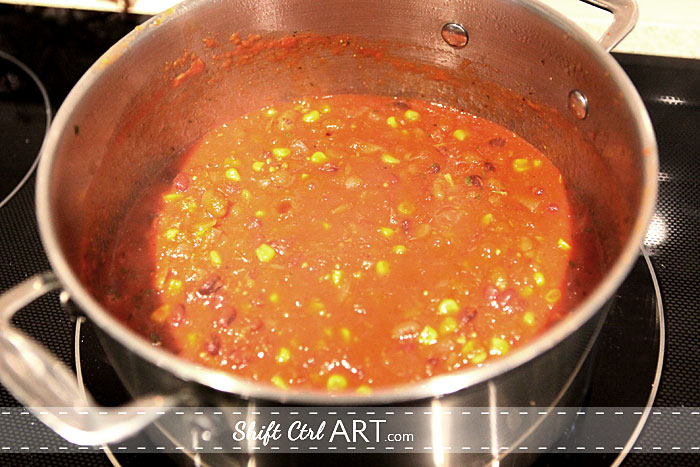 Then I stirred it and brought it to a boil. I let is simmer for about 15 minutes.
You can eat this by itself, or pour it over rice. We like Trader Joe's brown rice. It's really good with guacamole and pineapple too. Sometimes I make
baked burritos with this. Recipe here.
Then, after we eat a portion of this on the day that I make it, I let it cool down and then put three scoops into each a 1 gallon freezer bag like this.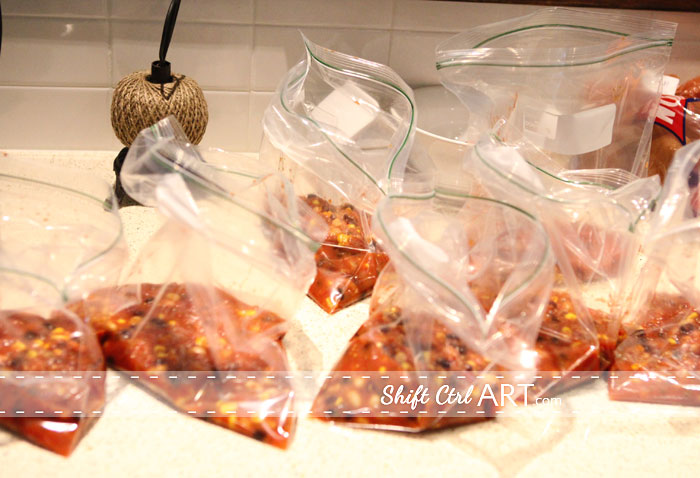 I got 7 bags out of the portion I made here for 2-3 people. That makes 8 dinners total for those of you keeping score at home. This is a very cost effective and time saving meal.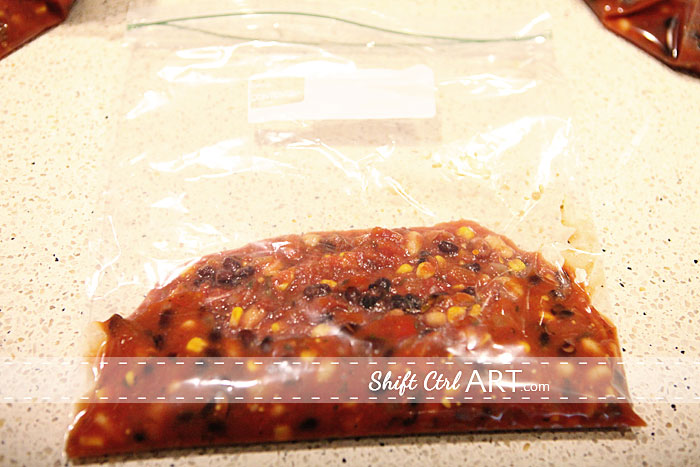 I freeze the packages flat with as little air in the bag as possible.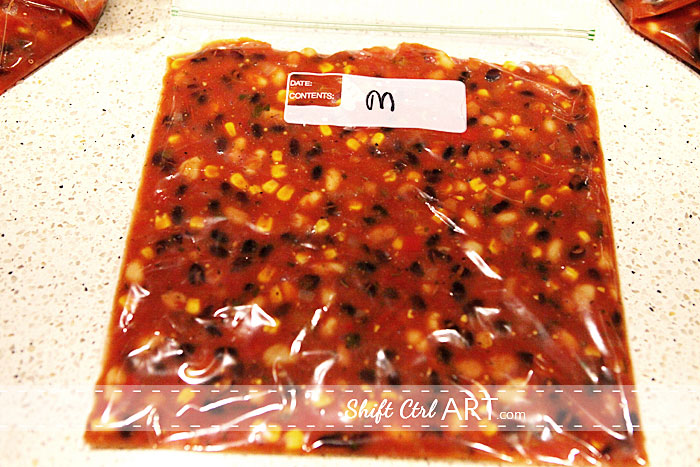 So without closing the bag, I distribute the sauce in the bag like this, then close the zipper. I write an M for Mexi, because once it's frozen it's a bit difficult to distinguish from my
lentil pasta sauce,
that I make in a very similar way.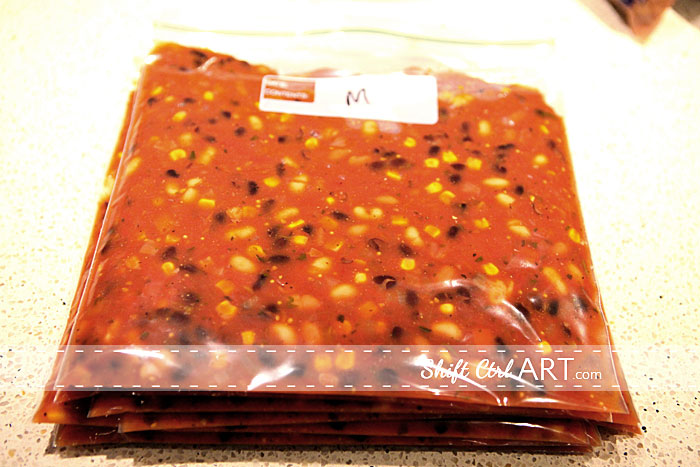 I stack the zip-lock bags like this and then carry them over to the freezer.
We can easily eat this once a week so this portion lasts two months, meaning I am only cooking this about six times a year.That is doable, right?
And I am not detecting any "freezer taste" in this chili. so that works for me.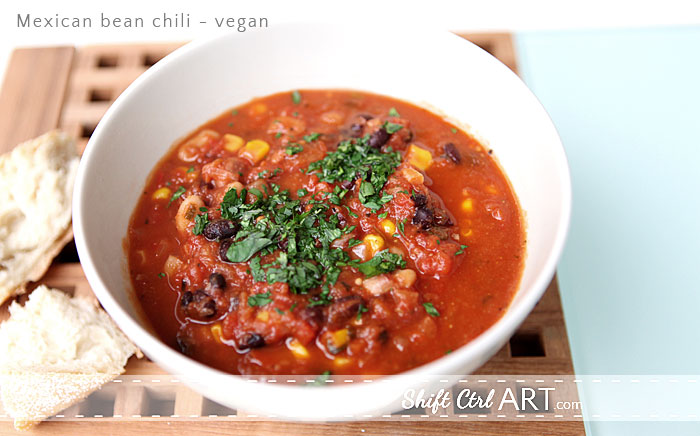 I use this bean chili to make these burritos: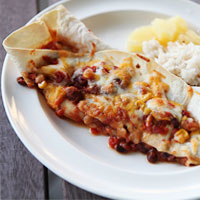 Baked Mexican Hawaiian bean
chili burritos recipe

Do you have any meals that you prepare in big batches that still taste good even after being frozen? How do you make short cuts in cooking? Do you have any 11 - 20 minute meals in your repertoire?
Share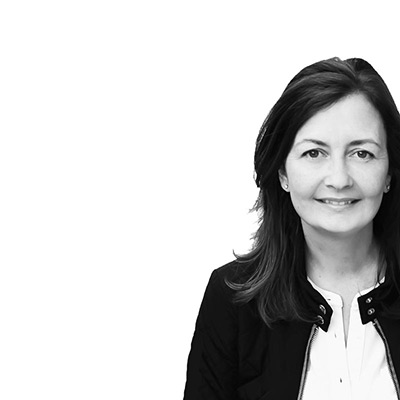 Search
We have been featured here
Full list
here