Harvest soup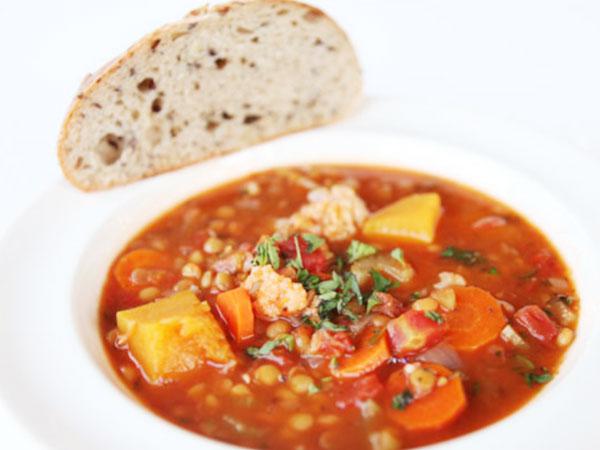 I am really getting into making soups lately. I like my soups to be kind of rustic, with lots of flavor from fresh herbs and lots of vegetables.
I am trying to come up with foods that are no-soy, gluten-free vegan. But I want it to taste good. No. I want it to taste GREAT! (Don't look at the bread).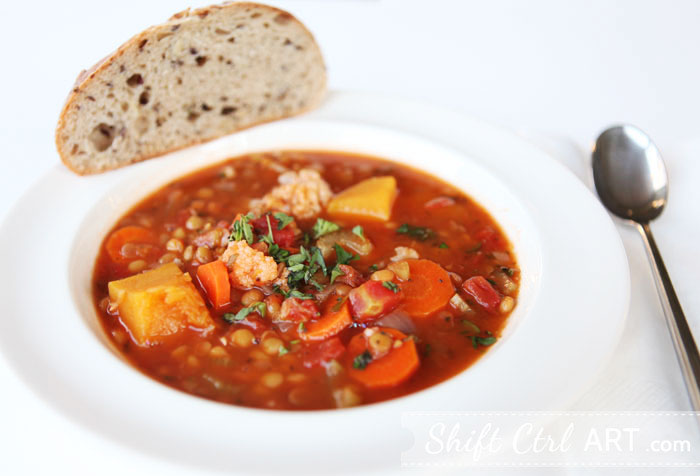 This soup certainly fits that bill. Here is how I made it.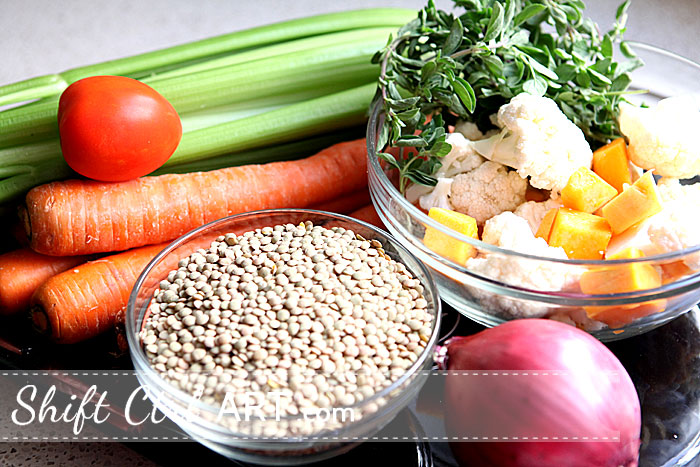 First get some great veggies. Lentils too. These are green lentils. They don't need to be soaked first. Just rinsed. Don't let that tomato in the picture fool you. Never made it into the soup. But that image needed some red there. Right?
Rinse, peel, cut, dice, chop.
I used onion, celery, carrot, butternut squash, cauliflower, fresh oregano, lentils in this soup.
In some oil - I used evoo (extra virgin olive oil), caramelize some onions.
Have you used red onions before? You probably have. I think they are much better tasting than yellow onions.
After the onions have caramelized, dump all the veggies and herbs into the pot as well as one carton of vegetable broth, one carton of Pomi tomatoes. Or you can use a can of diced tomatoes instead of Pomi.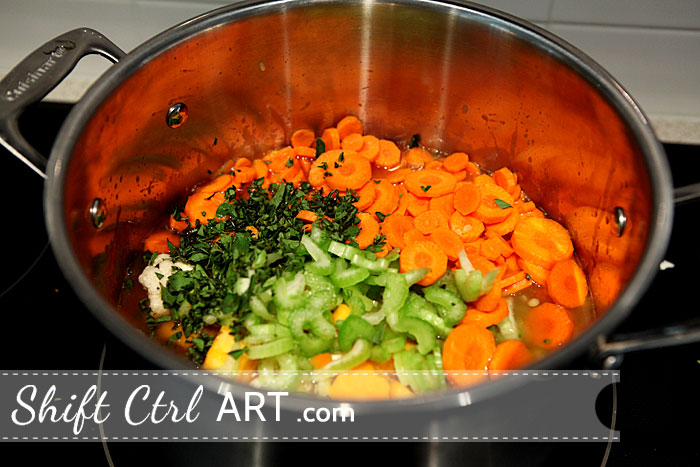 Have you tried Pomi tomatoes? THE best diced tomatoes I have ever had that were ready made. I have found them in regular supermarkets too. Look in the organic section.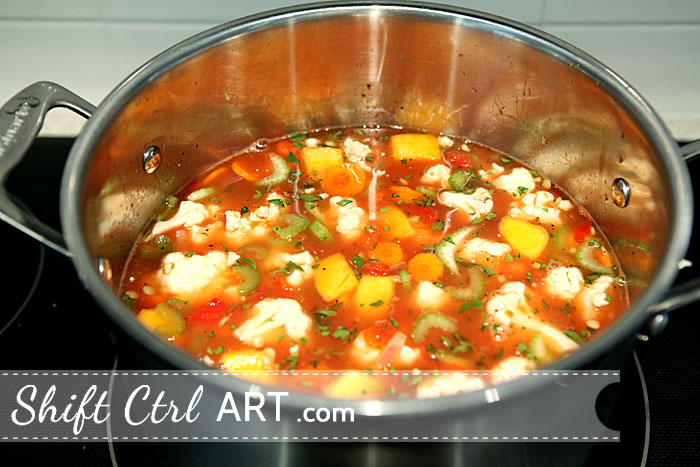 Cover with water until it looks something like this.
Add salt and pepper and any other spices you fancy.
Bring to a boil, then let simmer for 45 minutes to an hour.
Then decide if your meal is going to be gluten-free or not.
Mine wasn't.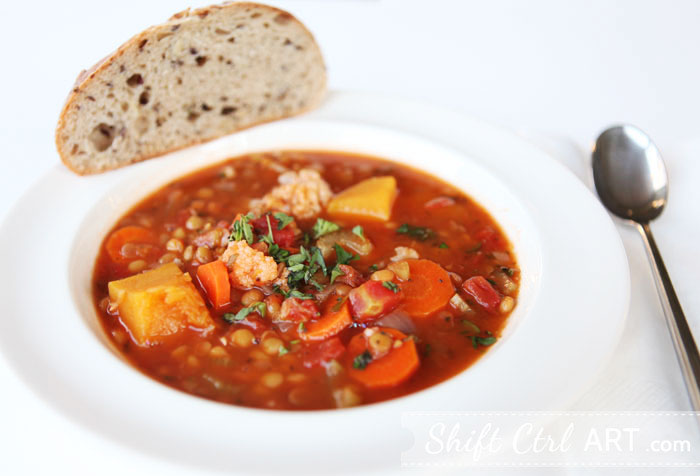 Here is the recipe.
1 1/2 c green lentils
1/2 red onion diced
2 cups each of diced (peeled, rinsed etc.) carrots, celery, butternut squash, cauliflower
5 sprigs of fresh oregano
1 carton of organic vegetable broth
1 carton of Pomi diced tomatoes
2-3 cups of water.
Salt, pepper and a bit of dried basil
Cook, then simmer for 45 minutes - 1 hour.
Right now, I am not into recipes that end with the word "Enjoy".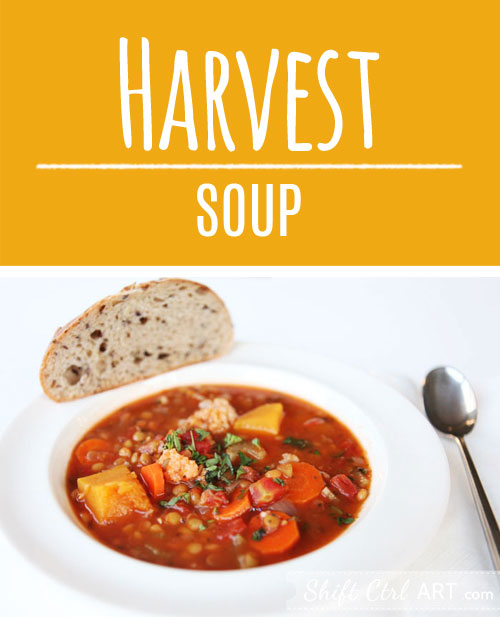 Share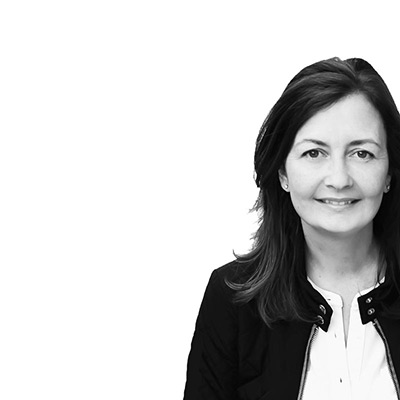 Search
We have been featured here
Full list
here