Bathroom accessories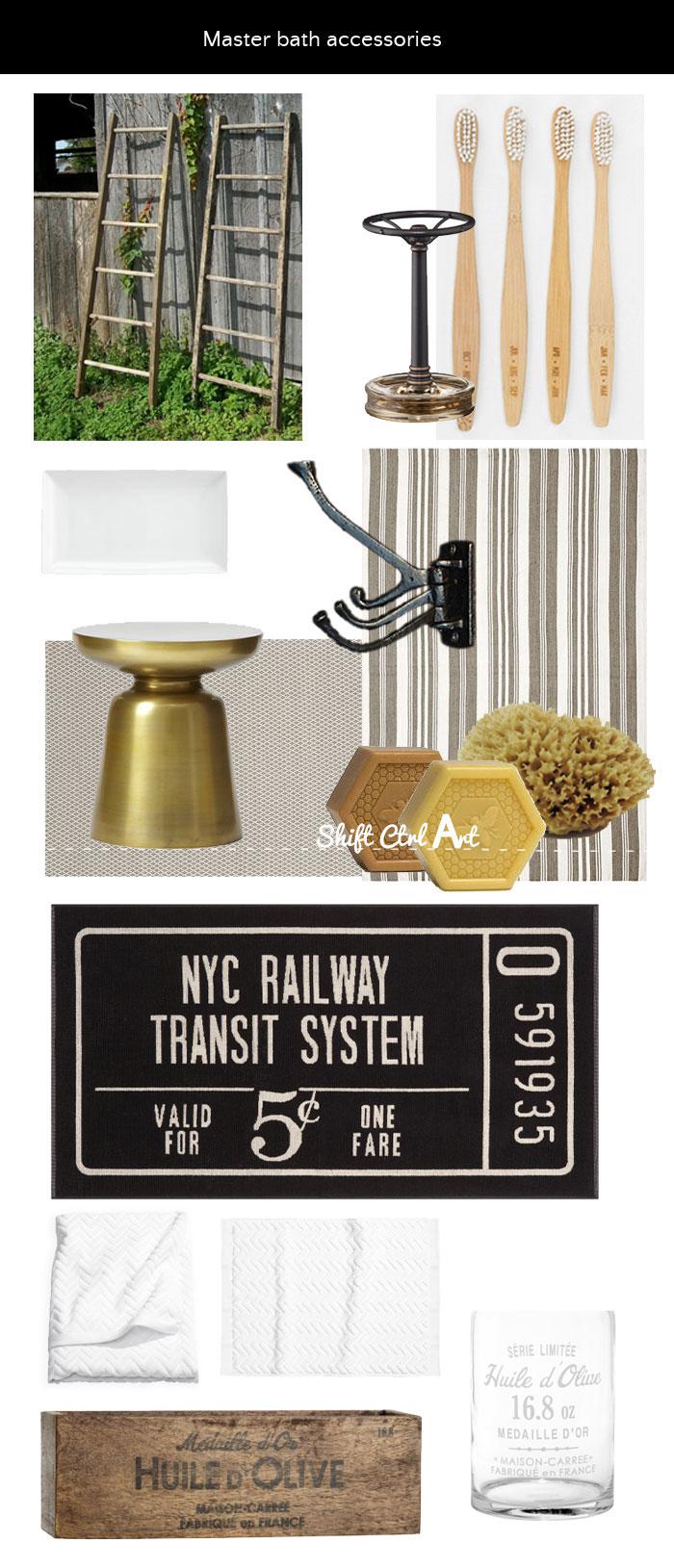 As interesting as the whole bathroom is right now with plumbing, framing and electrical going on, it's certainly not pretty. Unless you find that sort of thing attractive.
So while my plumber is here today finishing all the rough plumbing, I thought I would share some accessories that I am considering and/or have already bought for our space. It's a little bit prettier than studs and plumbing. Just a little bit.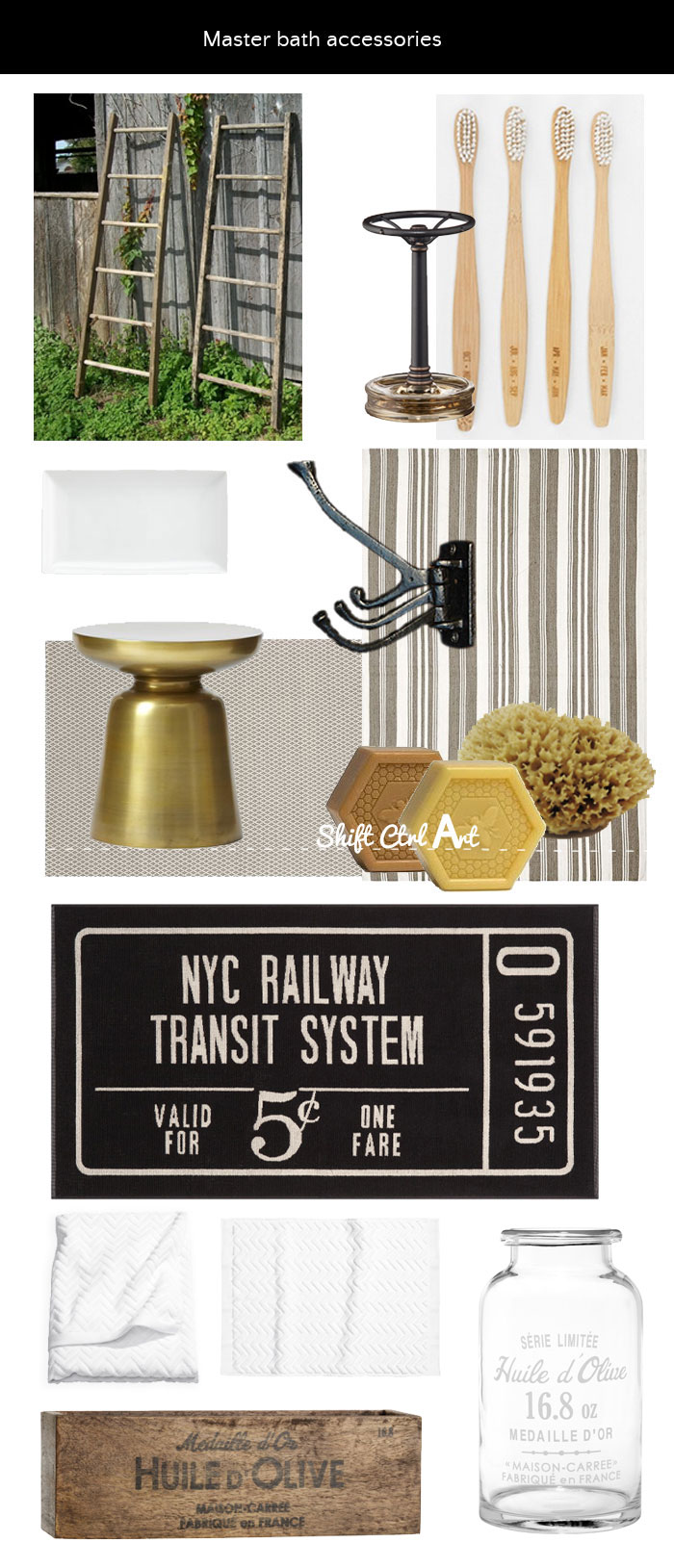 Antique ladder for towels
,
toothbrush holder
,
wooden toothbrushes
,
ceramic dish
,
cast iron swivel hook
,
striped rug
,
diamond patterened rug
,
brass side table
,
hexagon soaps
,
sea sponge
,
towel with text
,
chevron towel
,
chevron bath mat
,
wooden crate planter
,
glass jar
.
As you can see, I am going to break with the tradition of keeping to just one metal. There will be both brushed nickel, brass and black. I am doing it in a way, however, that it can be easily converted to all brushed nickel if someone wanted to down the line, so I am keeping all plumbing brushed nickel, because that is what we have in the rest of the house and I am reusing almost all the fixtures in this bath to keep cost down on the renovation.
Then, to freshen it up, I am choosing brass and black for towel hooks, cabinet hardware and accessories. It's sort of risk taking for the commitment phoebe.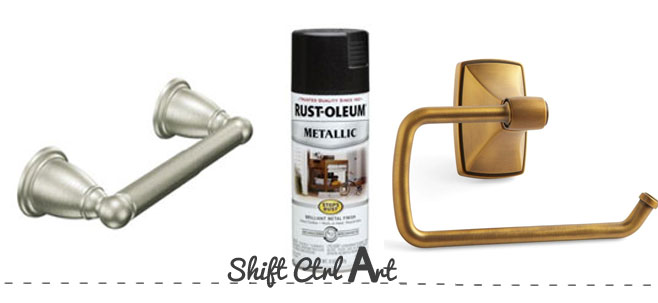 For the toilet paper roll holder, I was quite stumped. I could not find anything I liked. And believe me, I looked. Then my friend
Cassie
pointed me to the one you see on
the right above.
I love it! The
one on the left
is one very similar to the one we already have. I am also considering just hitting that with a bit of black spray paint. It's going to sit in the little toilet room by itself. The one on the right is so pretty though... And only about 29 dollars. Decisions, decisions.
Looking for a soap dispenser also turned out to be somewhat of a task. I wanted one with brass and glass. The ones that were already brass looked very dated. I wanted one with more of a vintage feel. The ones that looked great both had chrome pumps. I ended up finding these two.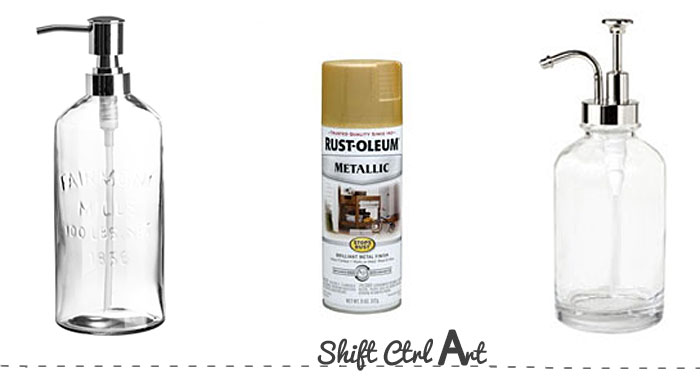 I went with the one on the left which is this
soap dispenser.
The one on the right is the same kind I used in
my guest bath
. It's a take on an old oil can. It's so lovely. It's this
soap dispenser
. Could I maybe just hit the chrome with a little gold metallic spray. I might.
Don't you think that vintage ladder would make a great towel holder? It's being sourced right now for my space. I hope
ARusticGarden
finds the perfect one for me.
These accessories make me so excited about the new bathroom.
Oh and as I am hitting save on this post, put a big fat check mark next to rough plumbing. It's done! Ready for inspection.
Have a great weekend!
Share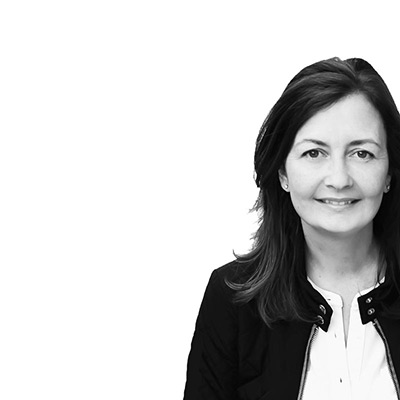 Categories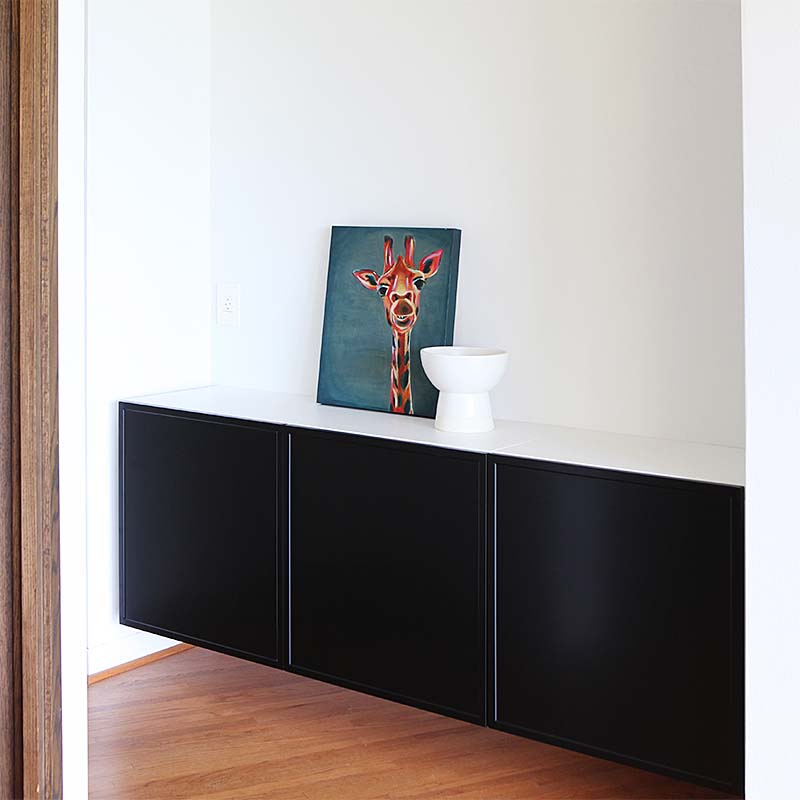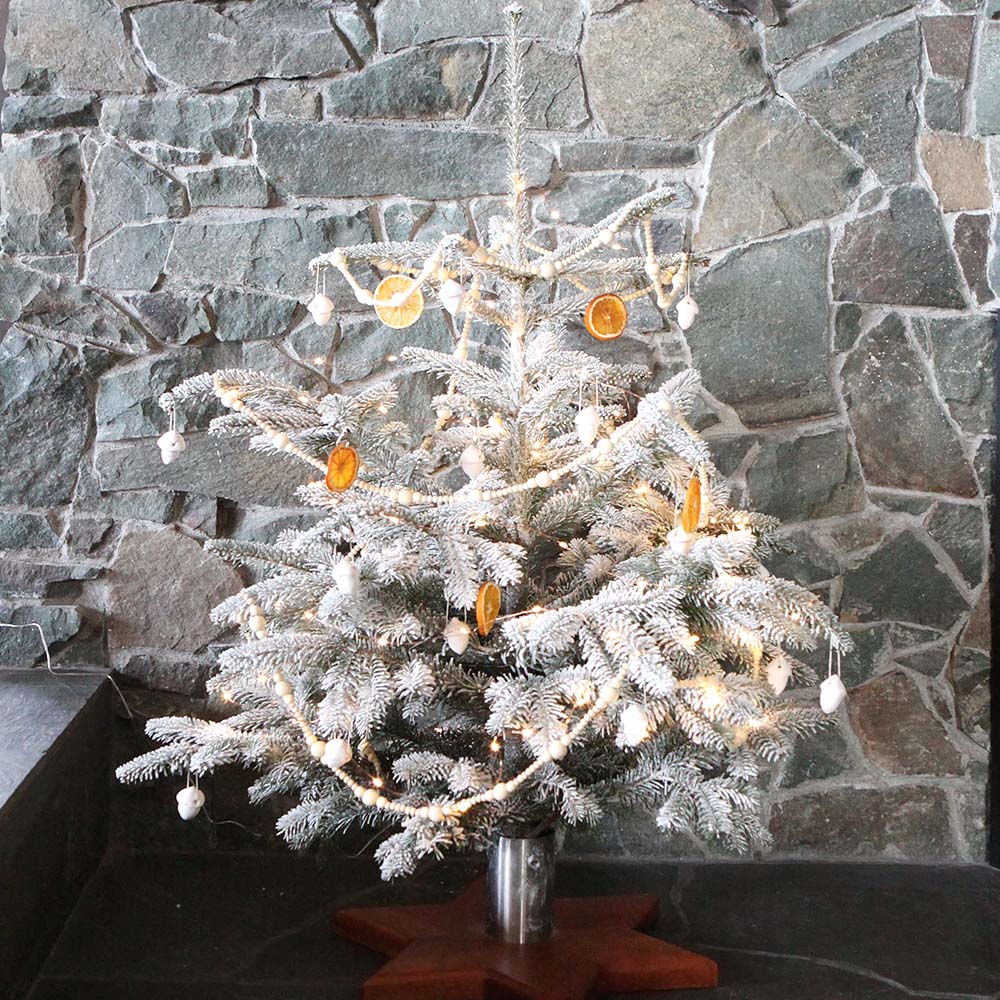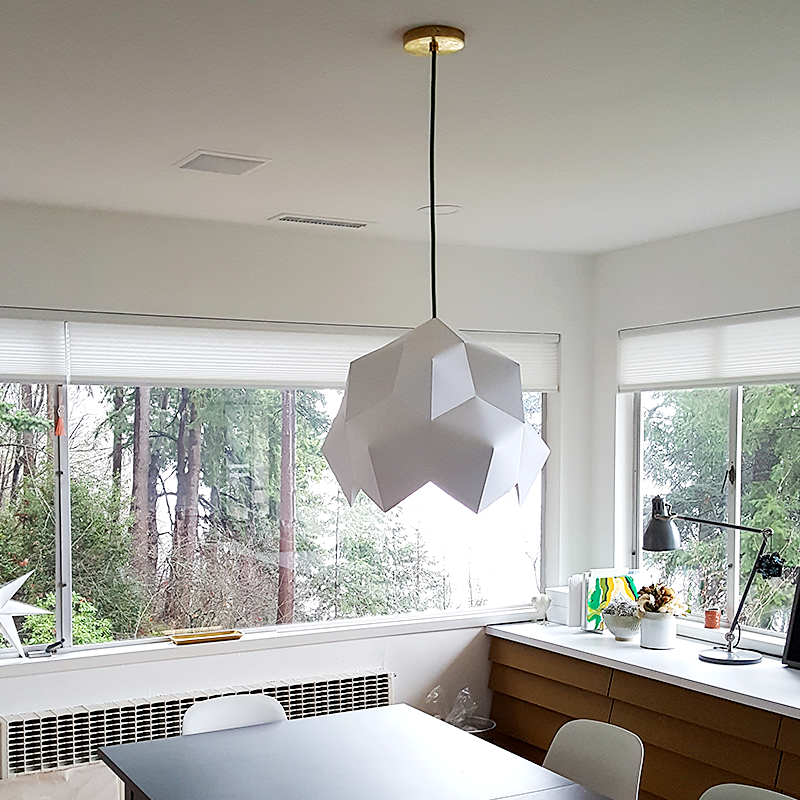 Search
We have been featured here
Full list
here
Search
We have been featured here
Full list
here