Laundry nook garage make-over - progress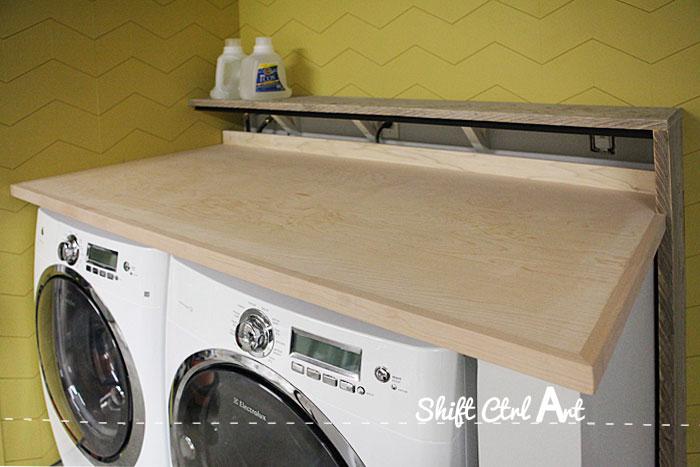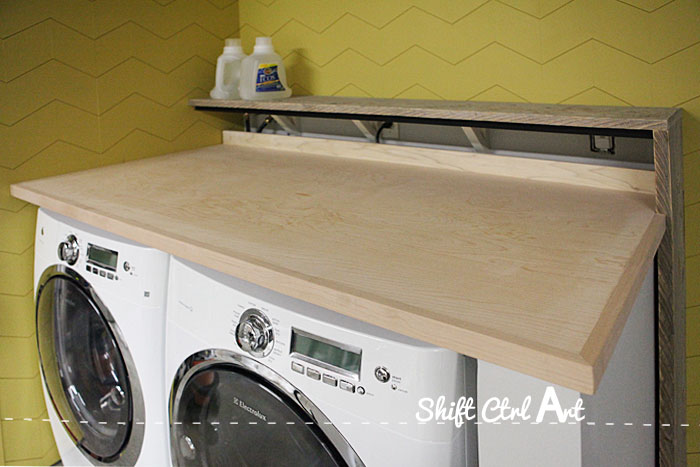 Say hello to
my little friend
my new table top.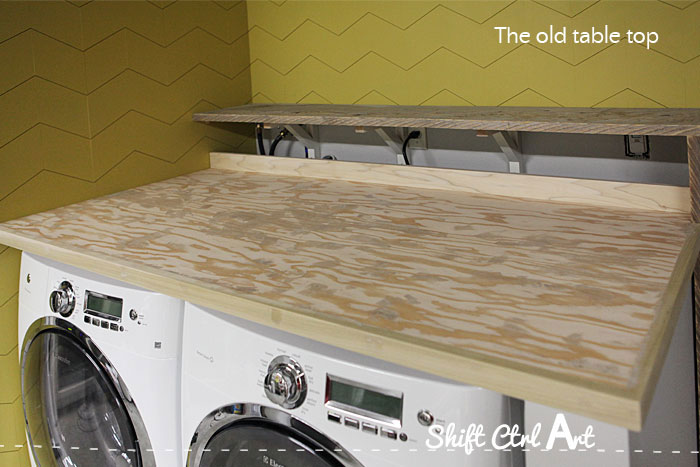 The old table top was puttied and sanded and then it became painfully obvious that it was not very smooth. At all. So a re-do was in order. A new table top was quickly built. It's amazing how much faster it goes the second time around. Our handyman even had some of that better plywood.Goody goody...
Then I painted it. I gave it a couple coats of Valspar's Lincoln's Cottage Black which is the same paint we used on B's bed frame.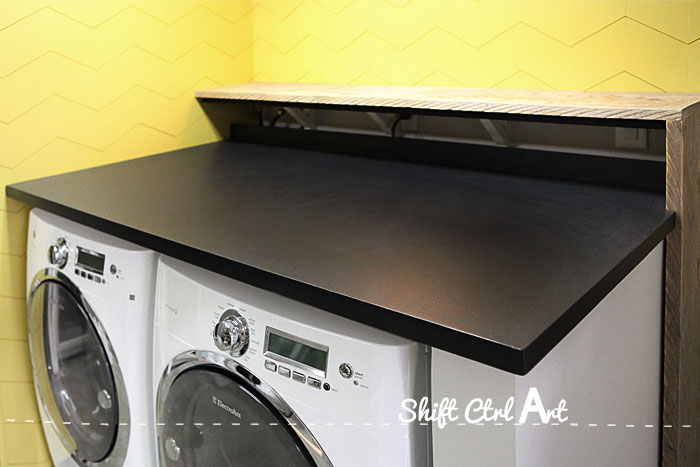 A lot of other things have happened as well.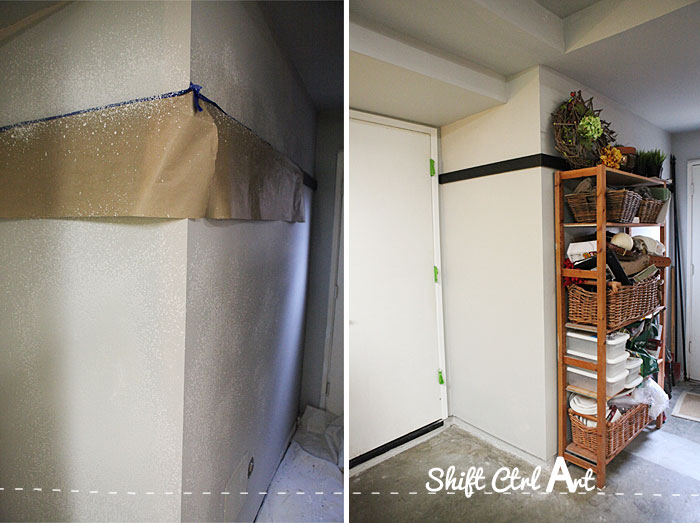 After my
new found success in texturing
I decided to re-texture this wall in the garage. It is the back wall behind the shower in our guest bath and it had seen quite some abuse during that remodel. We also replaced the piece of trim that wraps the corner. It's there to hold the tool hooks that will hold the tools on the right side of the shelving unit. We raised it up a bit so the book shelf clears underneath it, which it didn't do before.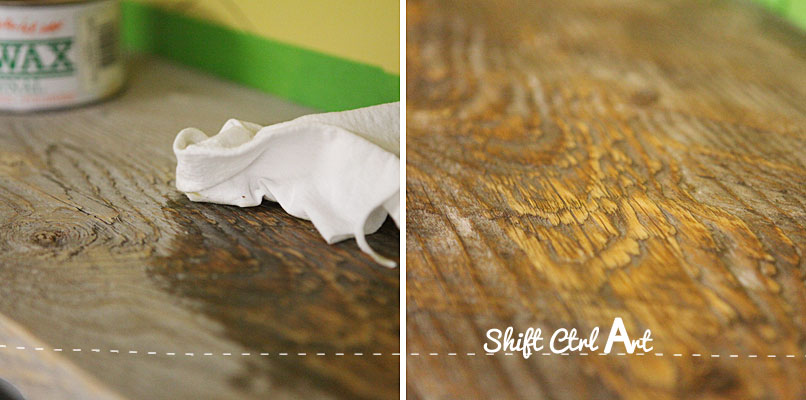 I gave the shelf a good coat of Briwax furniture wax. It dries off completely after an hour or so, but I also like the look of it while that is happening, don't you? Ever since we used a medium golden tone on the hand rail on our deck last year, I have been so into medium golden wood tones and lately even blond wood. Who would have thought...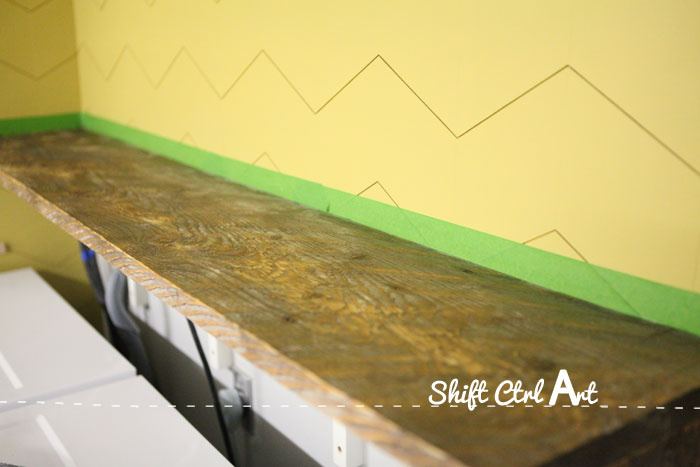 I love this rustic shelf.
During demo we found this hot wired socket on the wall. We have had it moved to the center between the washer and dryer and hooked it up to the switch by the door.
I got this light fixture. Totally going budget here. Shipping was free, so I was all in for $38.78. Can't beat that.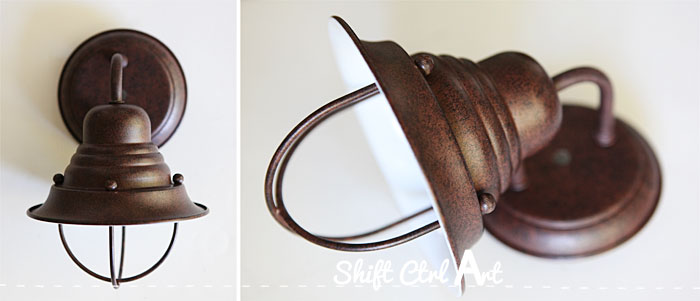 It's the
Wyndmere Collection Bronze 9" High Outdoor Wall Light
from Lamps Plus.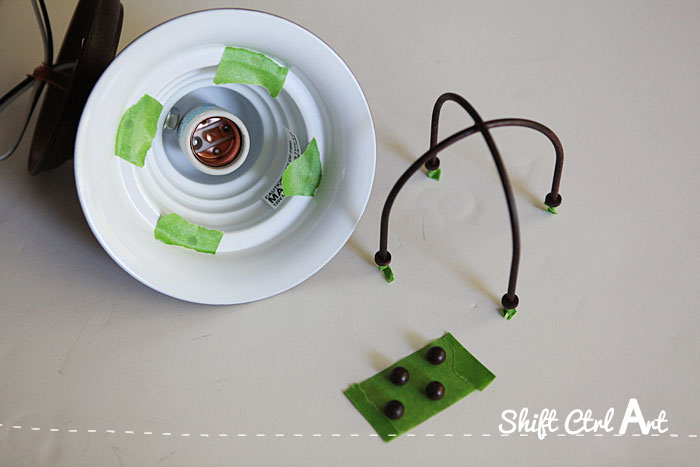 It thought it had a great shape to it and it seems I am all about bringing the outdoors in when it comes to lamps lately. Just as
our new sconces for our master bath remodel
, this is also an outdoor fixture.
I wasn't feeling the color, though, so it got a quick coat or two of gold spray paint. Luckily the lamp came apart easily so I didn't have to tape it too much. I put the little finishing screws on the sticky side of a piece of tape so they didn't roll off during spraying.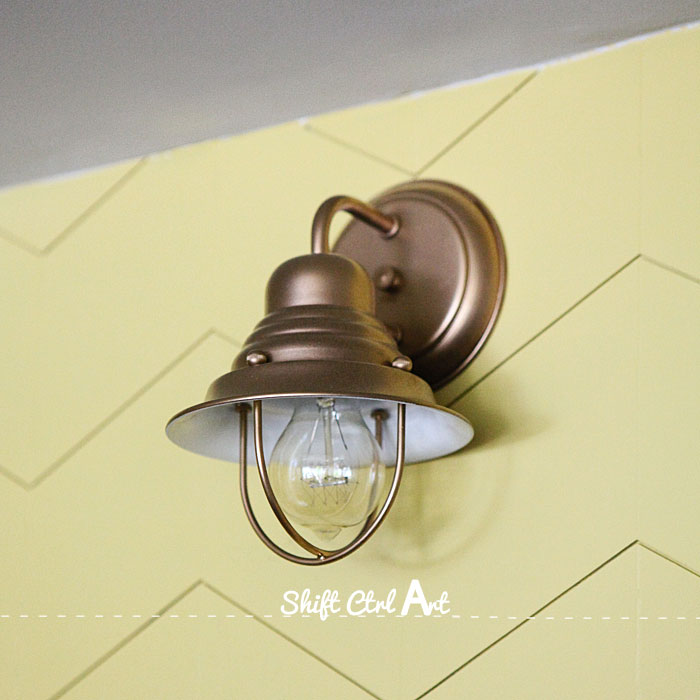 Here is the lamp installed. I am using an Edison bulb with glowing thread similar to
this one
. I think that is so pretty.
Then I freshened up the gray walls with paint and even the door frame and the "concrete toe kick" got a quick fresh coat. Although you can't tell that much from the pictures, it looks so much better now.
We also switched out our garage door motor which had died on us. The nice benefit of that is a nicer switch for it next to the door.
This is what we started out with:
And this is where we are now.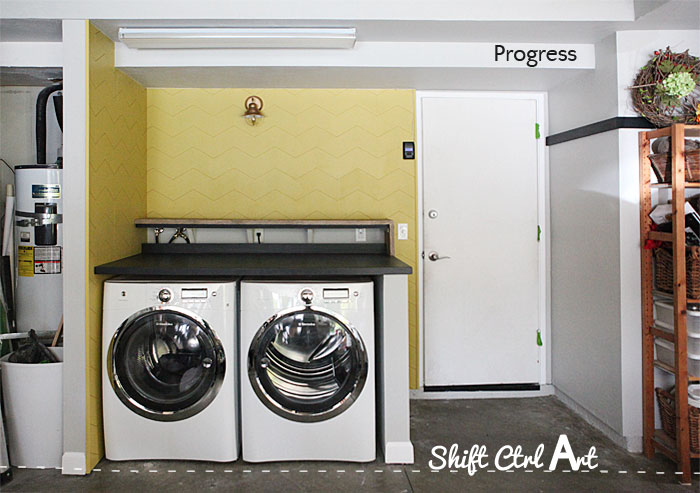 You might notice there is still painter's tape on the door hinges. I still have some painting to do there and some other places, but I will save that for the reveal. I am working on artwork for the space at the moment and I have a couple of sewing projects still. I am also collecting all my accessories for the big reveal.
I posted a couple of teasers on
Instagram
about some of what is coming. You are not surprised about the clothes pins, are you?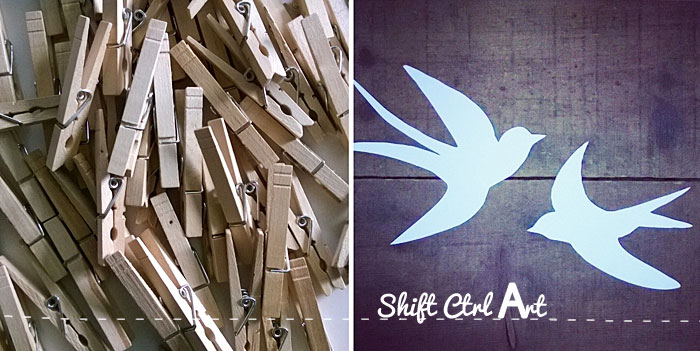 Next:
Laundry nook reveal - clothes pin art and chalk board door
Share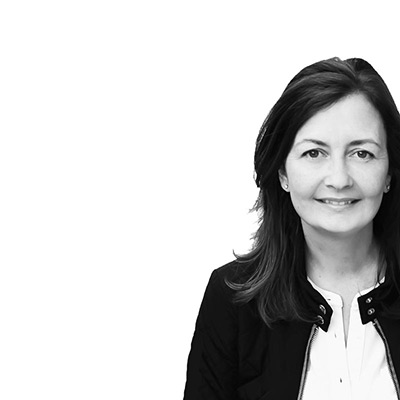 Categories
Laundry nook garage make-over - progress is posted in the category
Before & After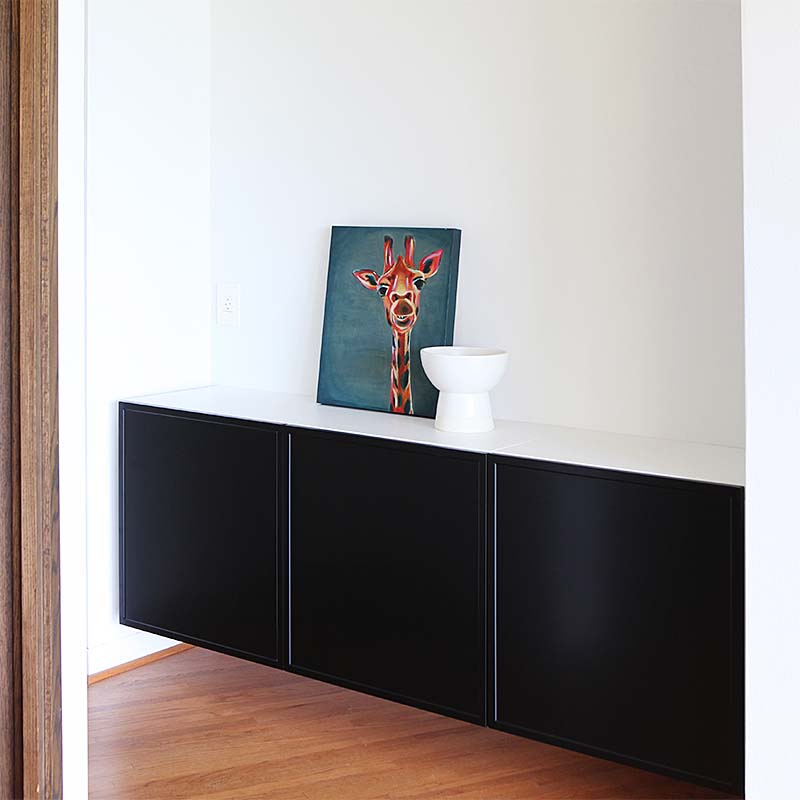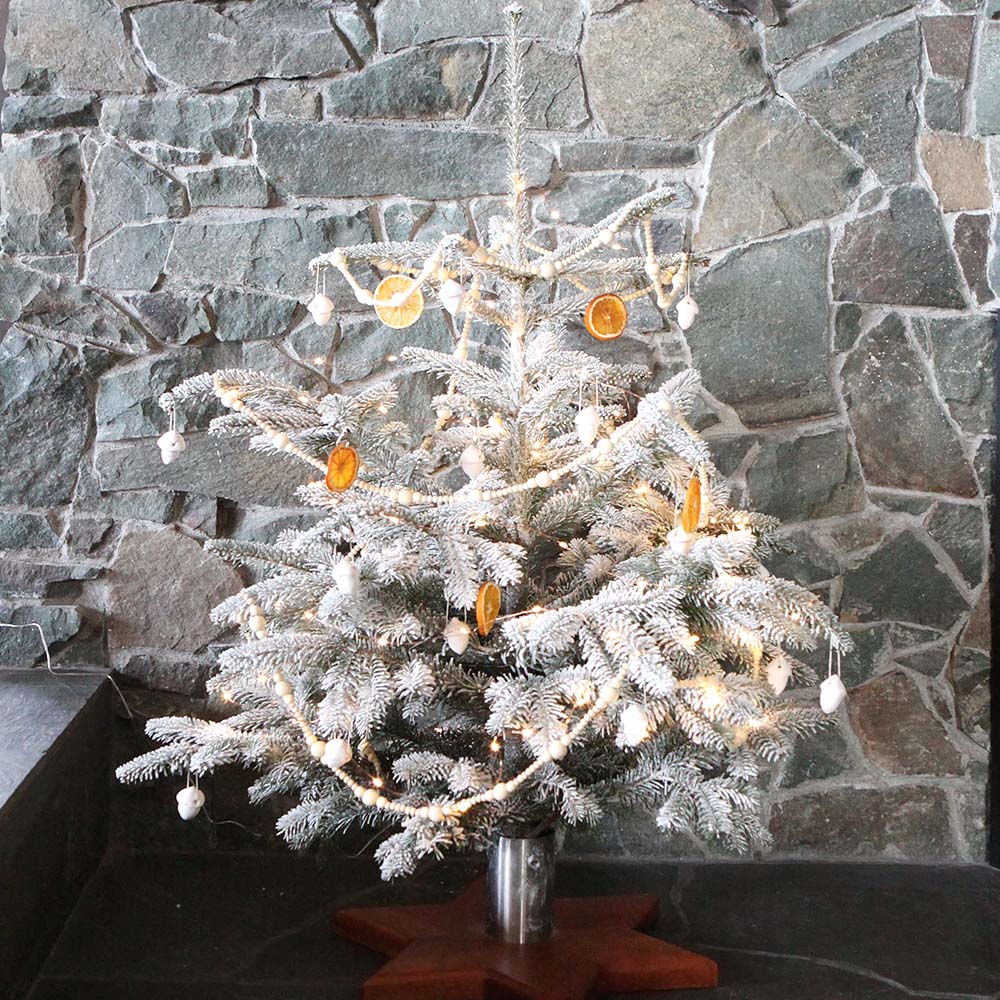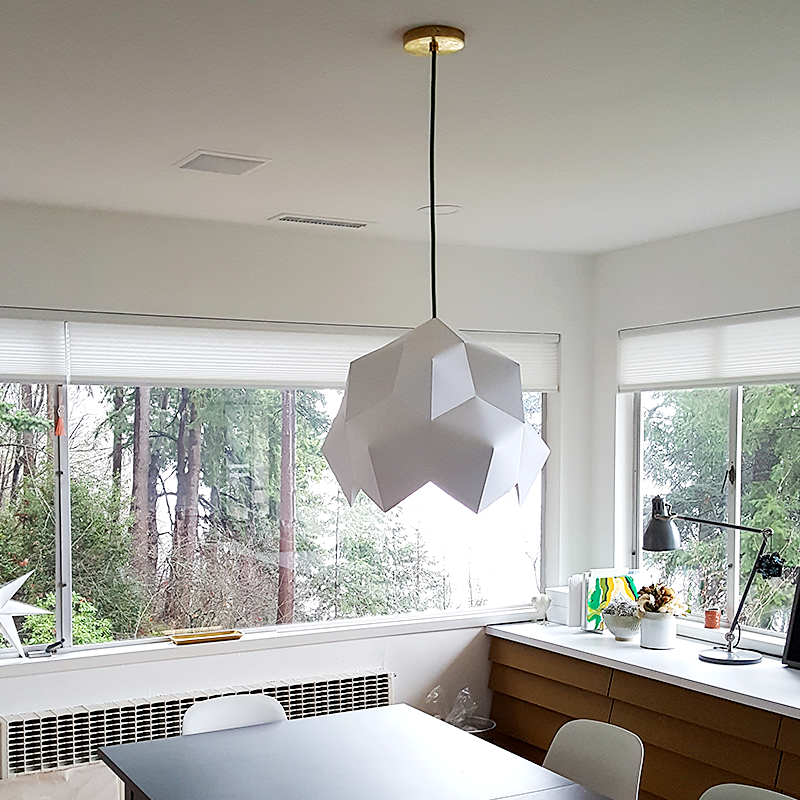 Search
We have been featured here
Full list
here
Search
We have been featured here
Full list
here