Laundry nook in garage make-over - chevron wall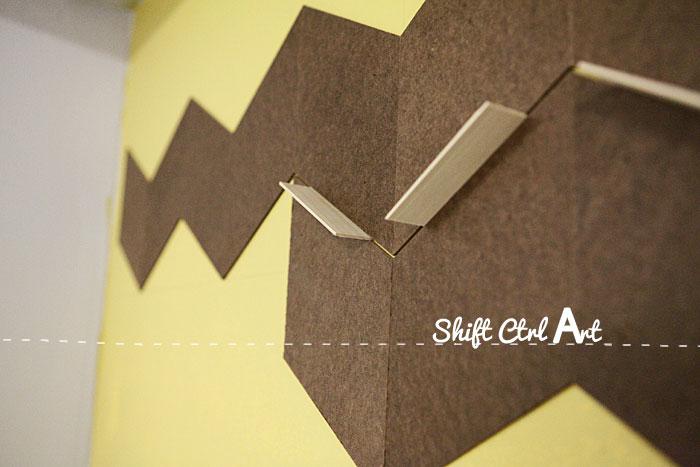 I just came back from a lovely trip to Denmark. We were gone over the holidays and celebrated Christmas and New Year with our family there.
After getting home, I usually spend the first week getting to the bottom of the laundry pile, the mail pile and all the other piles that accumulate when you are gone for a month.
I have been spending some time on getting our Master bath remodel off the ground and just met with our handyman to price out the work that he will be doing and planning the logistics of everything. Since we are doing ratios in math right now, I tasked B with the job of drawing the room plan. Then we need to package everything up nice and neat and take it to the city for a permit. I already went down there and had a talk with them and the approval should be immediate.
While that is happening, I want to show you some more progress in the laundry nook in the garage.
After the new half walls were put up, they were dry walled. Corner beads were added to the walls that would not have any chevron pattern on them. Chevron pattern you say?`Yes! Doing that.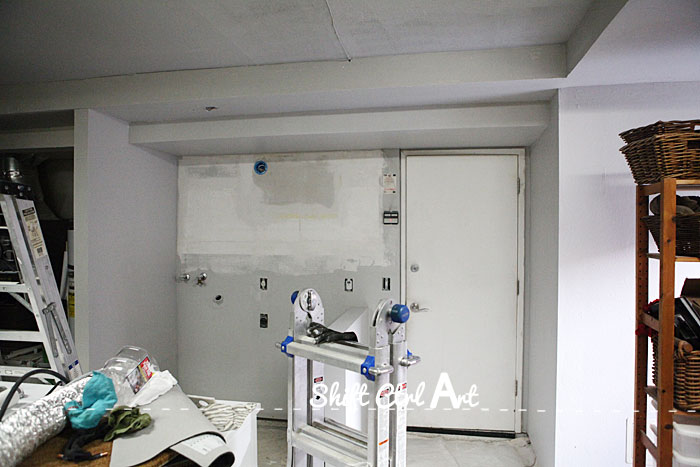 Mud and paint always looks better.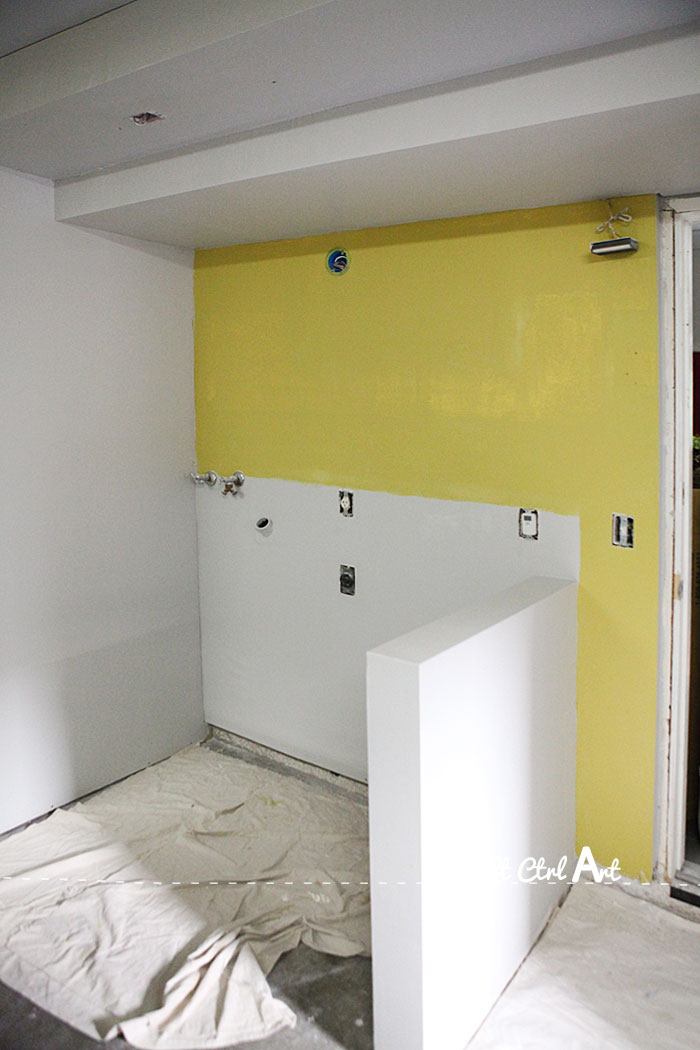 Aaaaand we are doing the chevron wall in yellow. Now you might think ... wow that is yellow and I don't blame you. In fact I agree, but I think (hope) the final yellow will look much better in the right lighting and with the right amount of coats.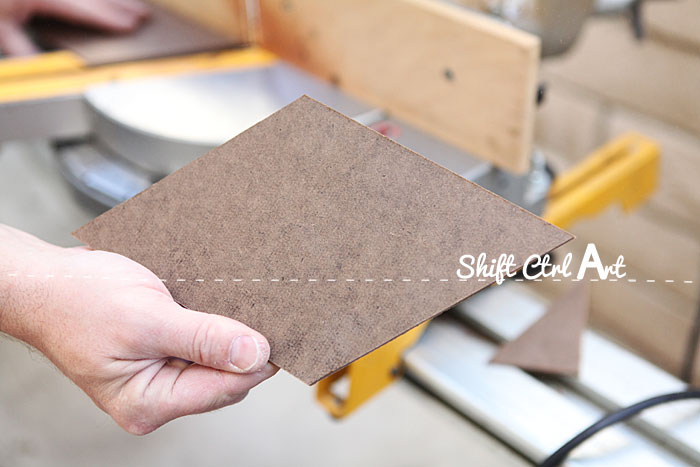 For the chevron walls I had our handyman cut of strips of hardboard - it's the same stuff as peg board, just without the holes. Then he cut them at a diagonal - 30 degrees looked the best. 45 was way too severe, I thought.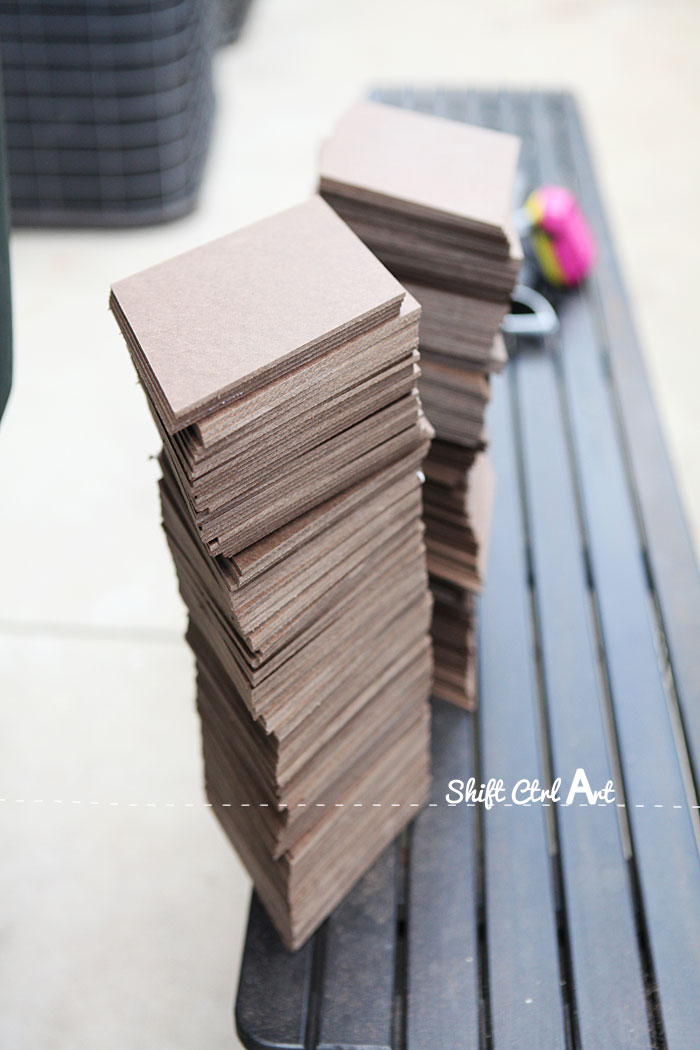 Here is a stack of diamonds ready to be installed. I always wanted diamonds in my laundry room.
Of course. Who doesn't?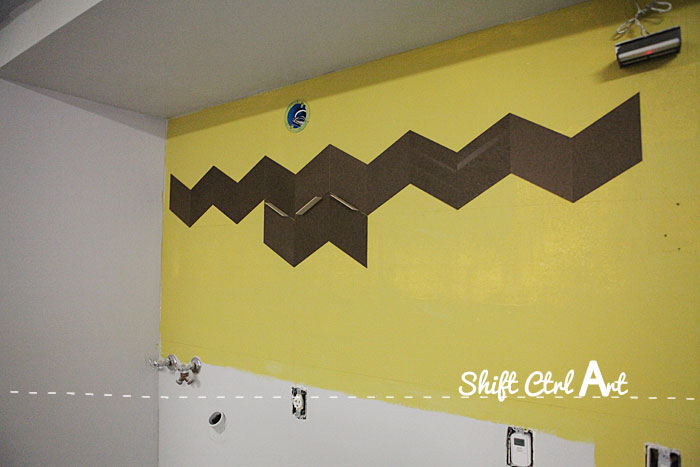 First row+ up.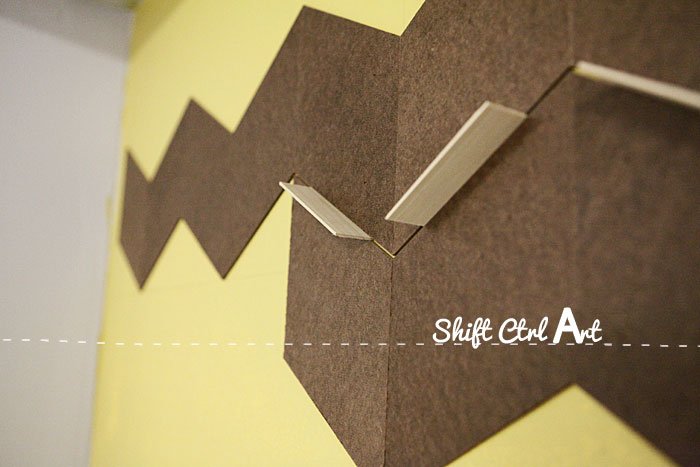 A little shim action to separate the chevrons.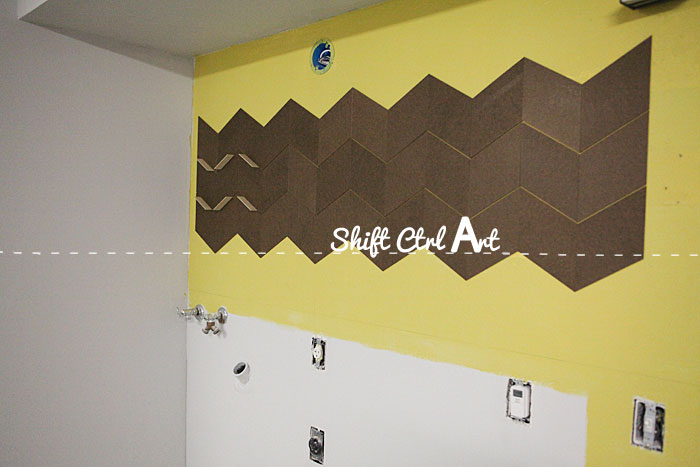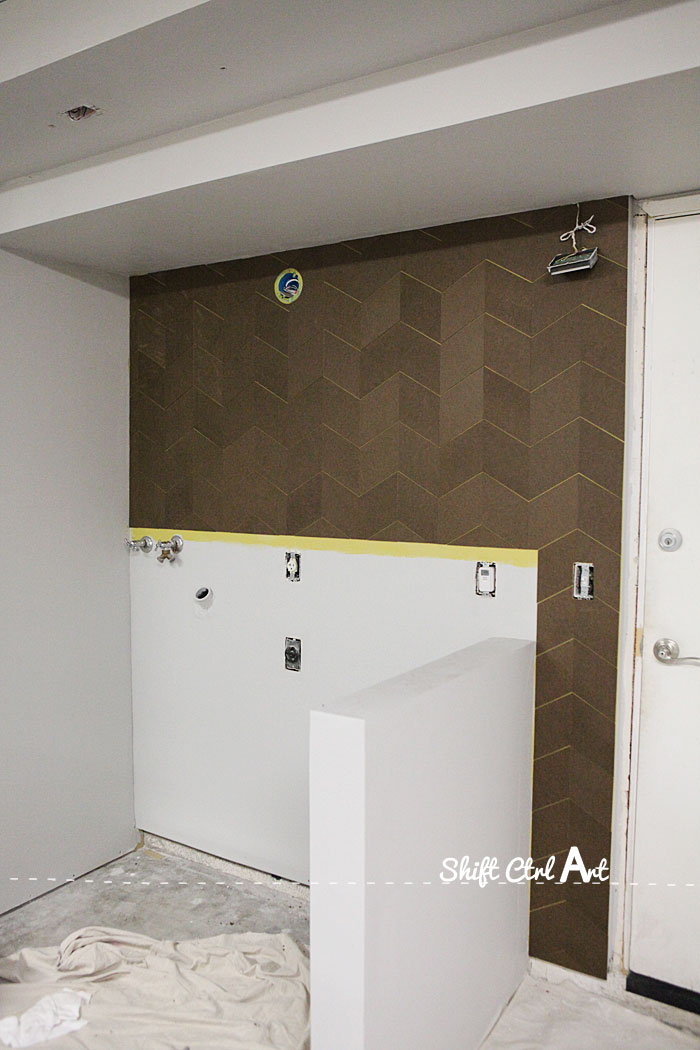 I had planned to put it on both walls, but them I asked that we first did only one wall to see, but I loved it so much, I quickly asked to have it on both walls as originally planned.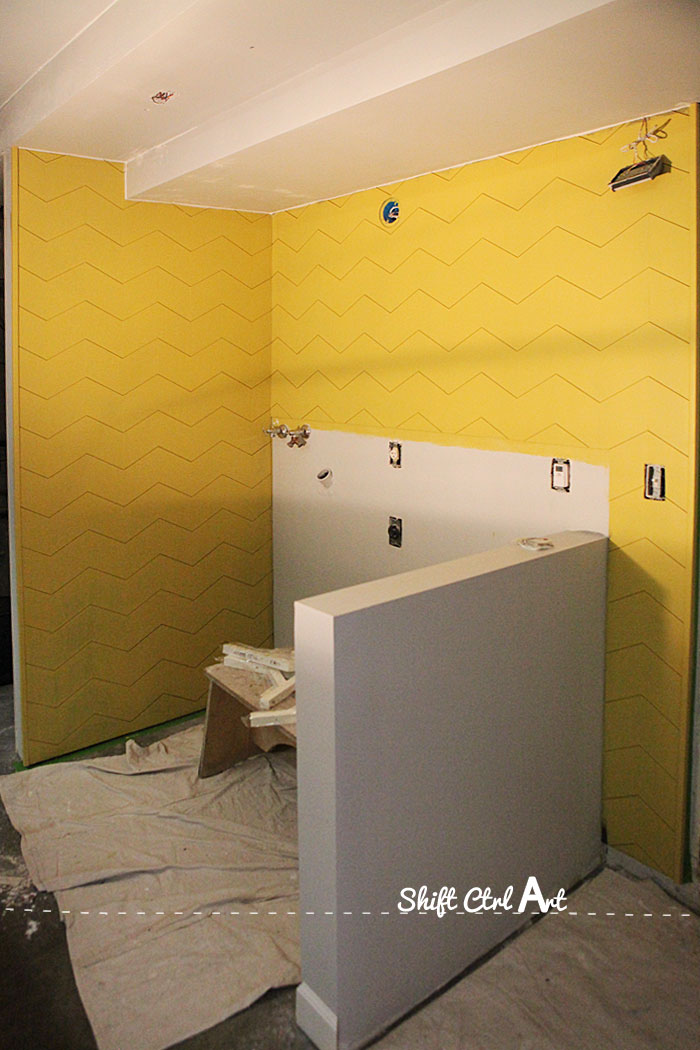 And here you have it. The chevron wall with one coat of yellow in a 1000 watt work light situation.
But who is counting?
Next:
Laundry nook in garage make-over - shelf
Full
Home Tour
- before and after remodeling.
Share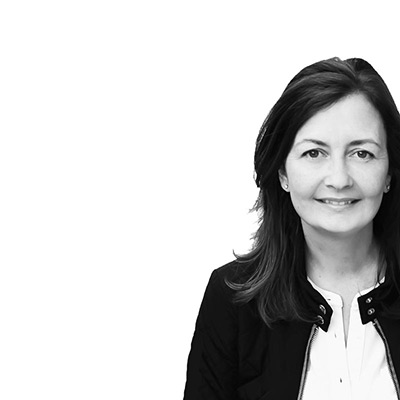 Categories
Laundry nook in garage make-over - chevron wall is posted in the category
Before & After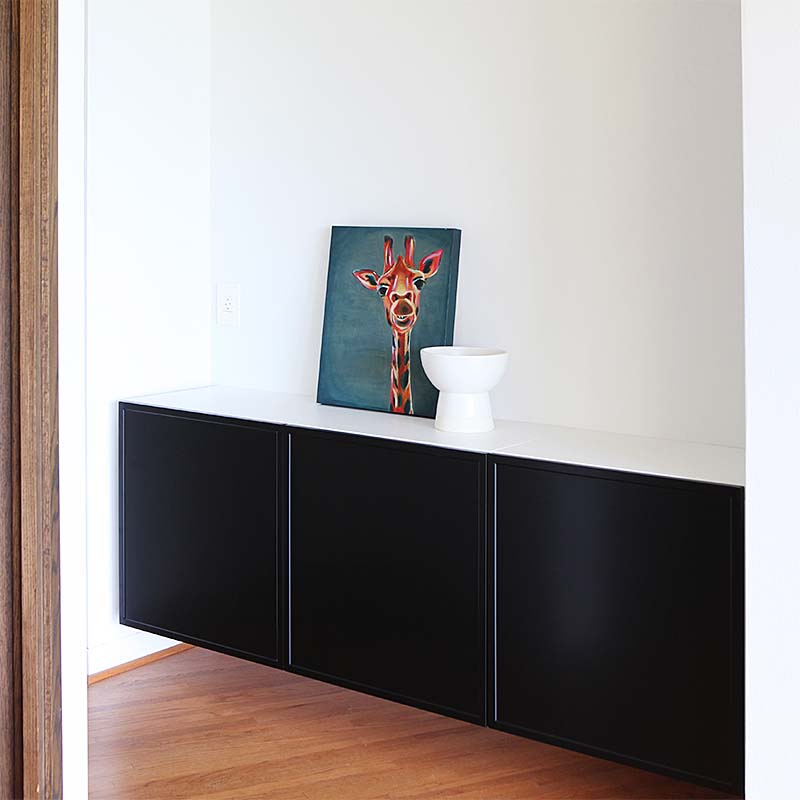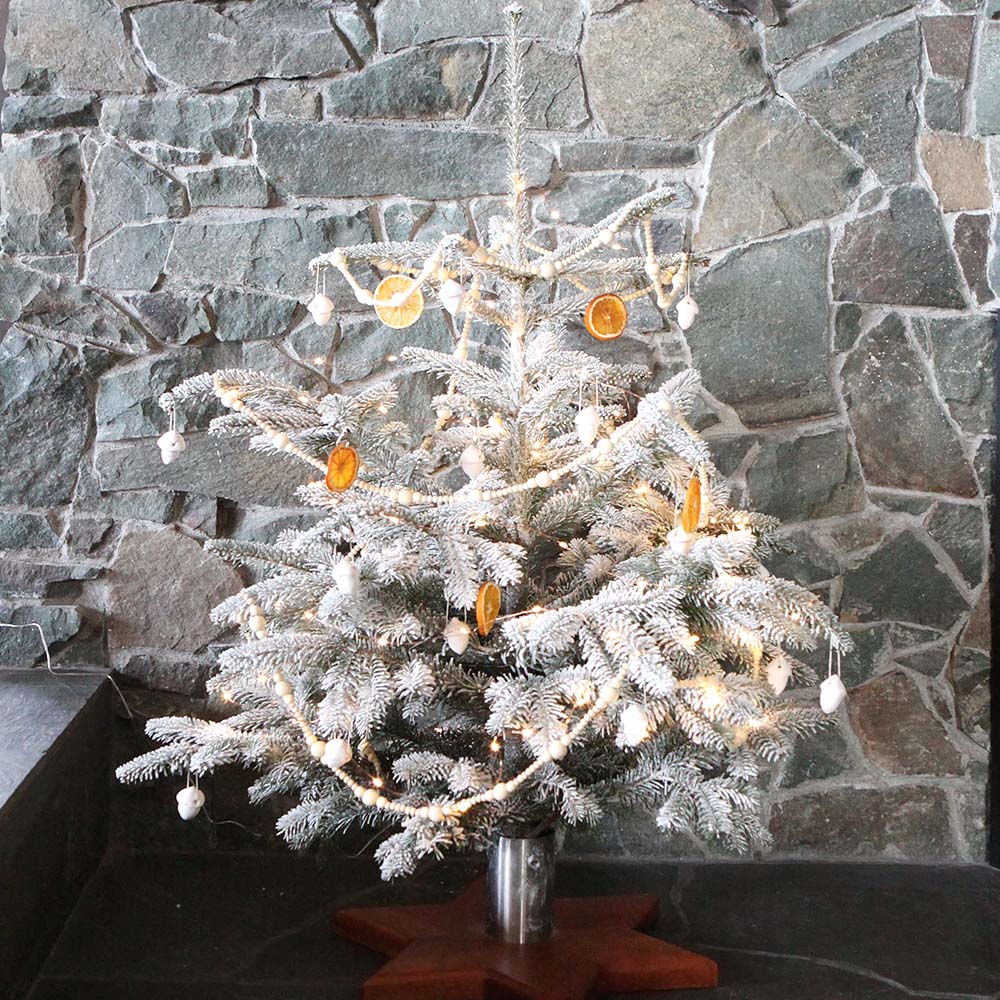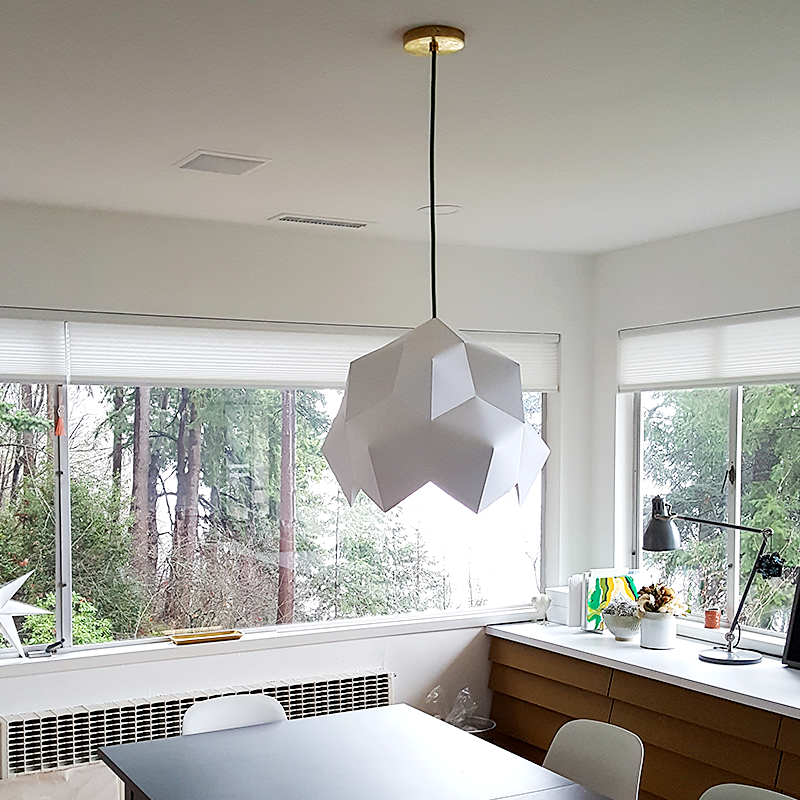 Search
We have been featured here
Full list
here
Search
We have been featured here
Full list
here