Homeschooling 5th grade part II - we had so much fun.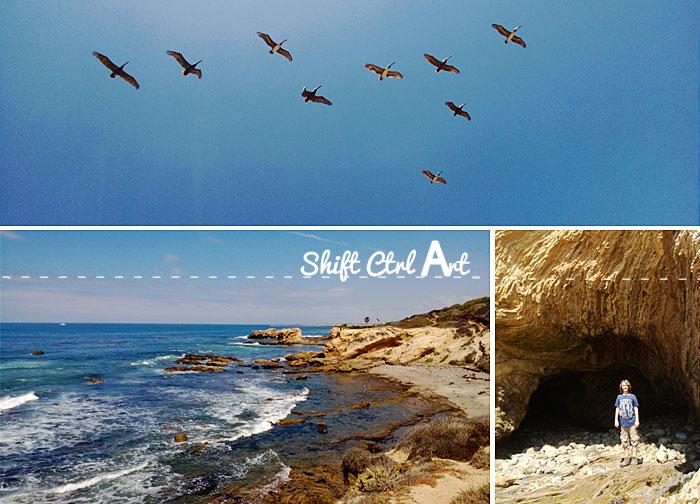 Yesterday, I shared some field trip we did in Denmark during our first month of homeschooling 5th grade.
Read about it here
.
Here is the link to
Homeschooling with Netflix Group
When I joined a couple of months ago there were 2000+ members. It's at over 10.000 now. Check it out.
Today, I am finishing up taking about our field trips and what we did for Math, Life skills and Social Studies - B's favorite subjects.
We make it a point to do math just about every day during the week. It's now one of B's favorite subjects, whereas in Brick and Mortar school he always complained that he thought he wasn't good at it. He had come to that conclusion by noting who would finish their problems first. What he never knew was that his accuracy rate was much higher than the speedy kids'. I volunteered in his math class and helped his math teacher correct papers occasionally, that's how I know.
Now that we homeschool, we have turned this around and math is one of, if not
the
favorite subject. Finger snaps.
For math we use
Life of Fred
. B loves this math book series. During 5th grade we worked our way through Fractions and Decimal and Percents. There is not a whole lot of repetition in Life of Fred, which is one of the reasons B loves it. We supplemented with Singapore 4a and 4b workbooks (5th grade curriculum unless you have used it from the beginning). After the holidays we took a break and started intro to Algebra (ligninger). For that we used a book called:
Mathematics, a human endeavor.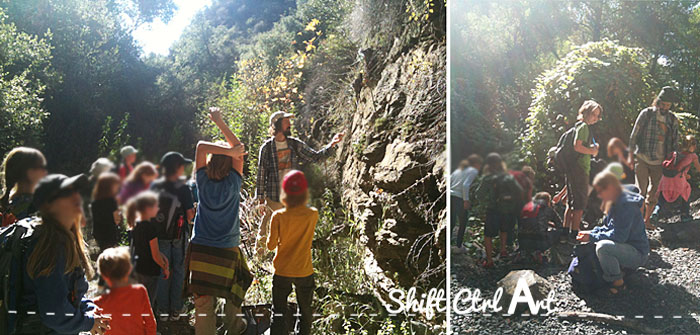 For social studies, biology and geography we signed up with a naturalist who takes us on hikes once a month. We love these hikes in our local canyons and we learn so much about wild life, plants, and more.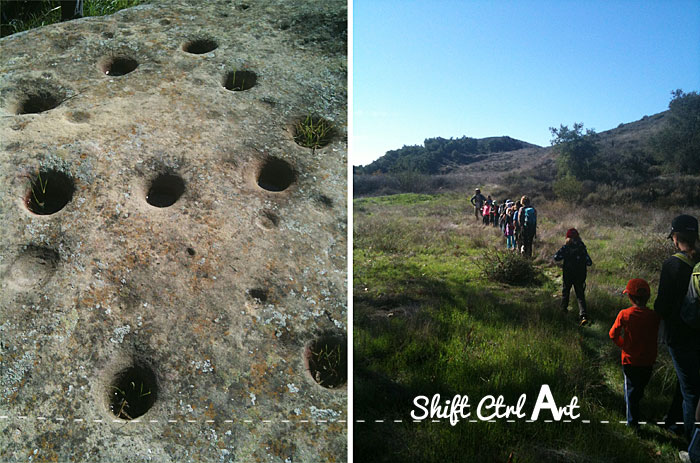 Here we visited an old Ahachemen tribe site / Native Americans. They used the indents in the rocks to grind up acorns, which they would get from our Coastal Live Oaks.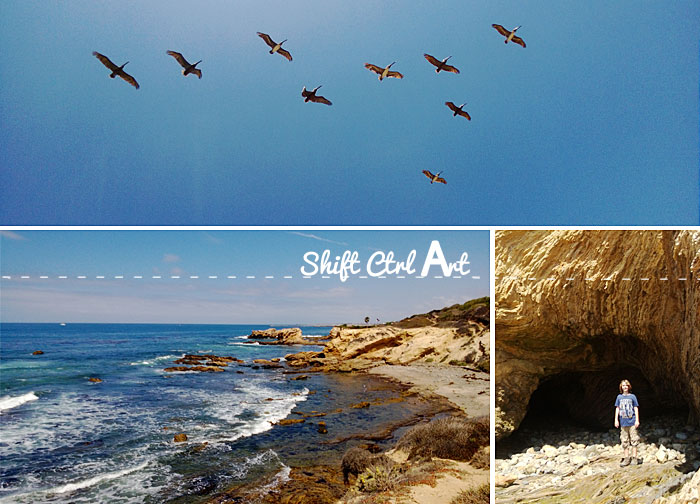 On another day we went to some tide pools and found a lot of interesting creatures. Both in the water and over head. Those are Pelicans. They are so fabulous, right?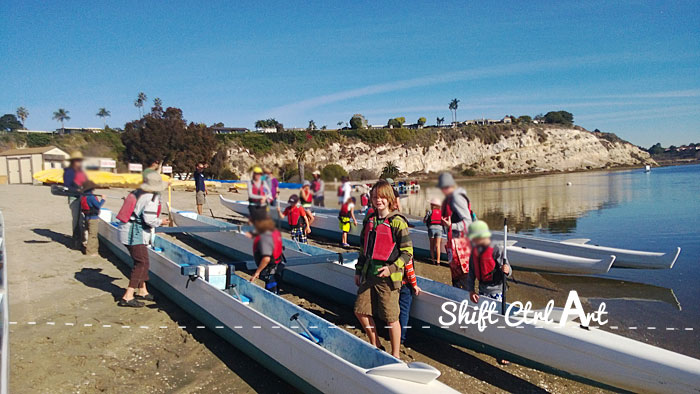 One of our trips went to Newport Coast to go Kayaking, looking for birds and other animals.
We also had time for a trip to Palm Desert and Palm Springs where we saw this very tall Marilyn down town.
Read more about out trip to Palm Desert
here.
We joined a co op for Science and took turns coming up with projects. Here was one of the projects I came up with for our
Mollusk unit study.
We also took a day trip to go skiing. B got his Snowboarding batch for boy scouts and he got a lesson in skiing as well.
Read more about it
here.
We went to Pala mines and dug for gems.
Read more about that
here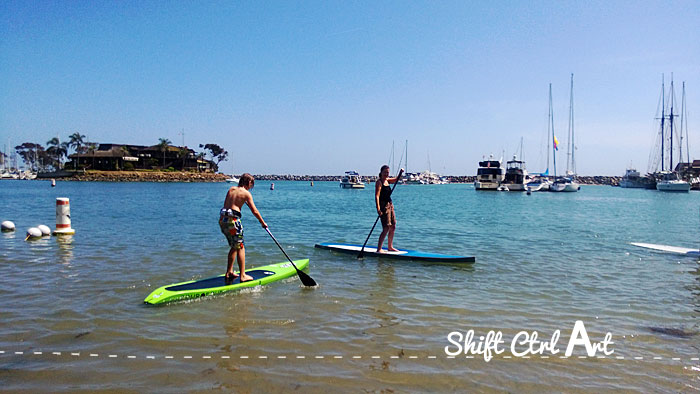 One day some of our friends took us paddle boarding which was so much fun. We want to do that again.

On the last day of school B beat me at bowling. Twice. Nice.


Over the summer he volunteered at our local cub scout camp, helping all the campers with wood projects, taking them on hikes and more.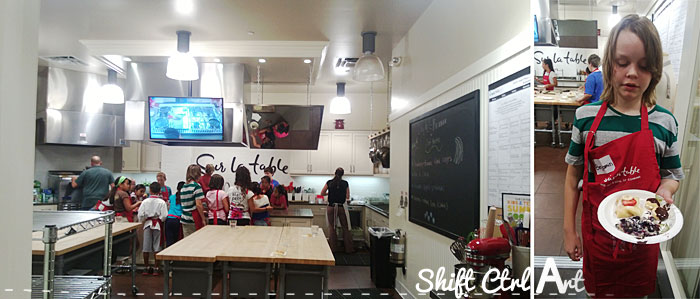 He took a dessert cooking class. A five day course where they created 4 desserts from a new country each day. France was my favorite.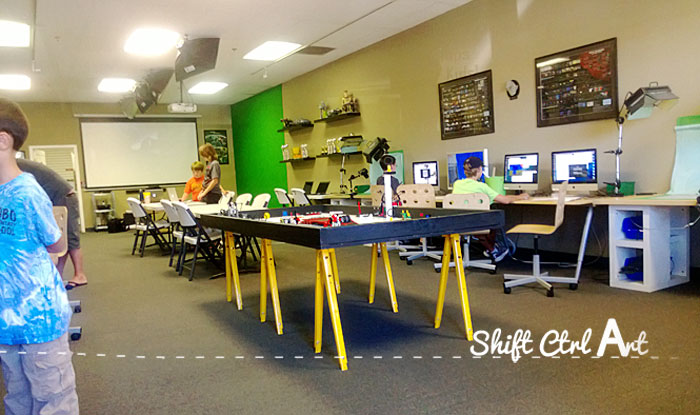 B took two programming classes: Python 1 and 2 to learn to do stuff with Minecraft. He hopes to take the third class this fall which will dive into Java programming.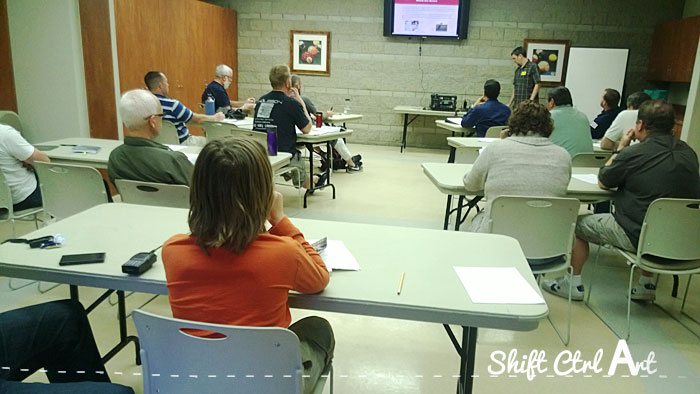 B also took two HAM radio license classes and passed his Technician and his General exam this year. "Proud parent moment"
Here is an example of the type of question he would have to answer on the test:
If three equal value resistors in parallel produce 50 ohms of resistance, and the same three resistors in series produce 450 ohms, what is the value of each resistor? A 1500 ohms B 90 ohms C 150 ohms D 175 ohms
Correct answer is c - 150. Just to let you know... I didn't know that, that's for sure

And the final thing that we had a lot of enjoyment our of for 5th grade were the three desserts that B made during our June Cooking days that I posted over on
B's Corner
. The last three Fridays of our school year were spent making these intricate desserts. Yum.
French Macaroons
Chocolate Eclairs
Crème Brûlée
For 6th grade I anticipate even more unit studies and I am so excited to get started in about a month when the new school year rolls around.
Next:
Homeschooling 6th grade
Share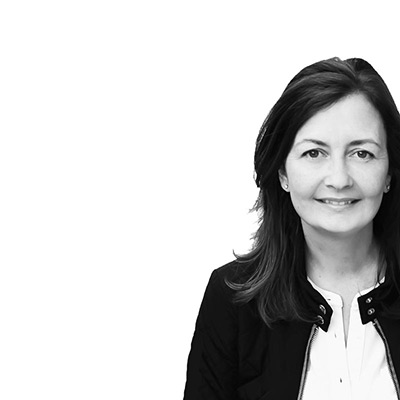 Categories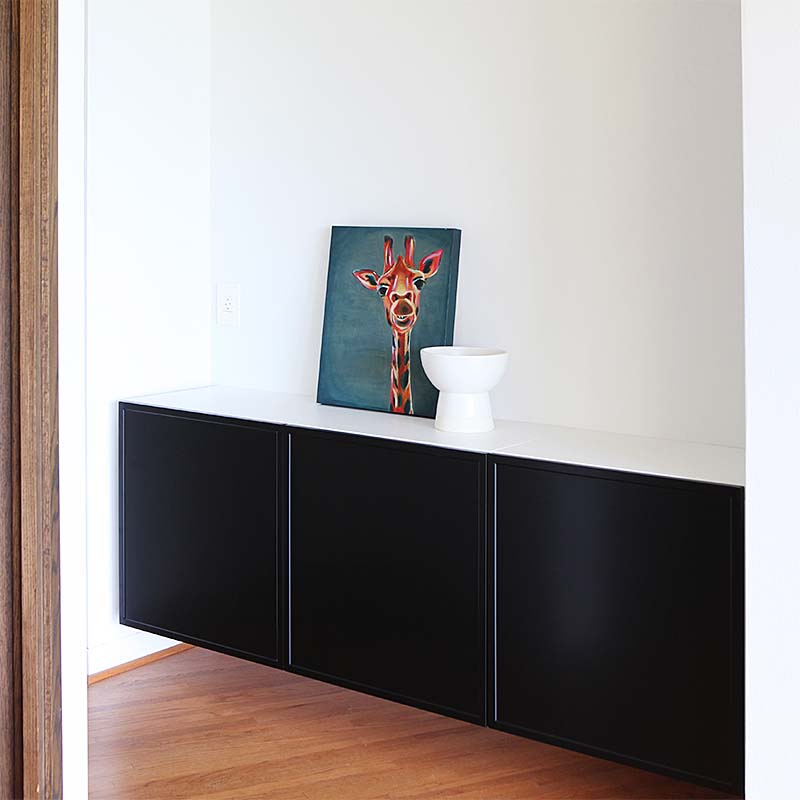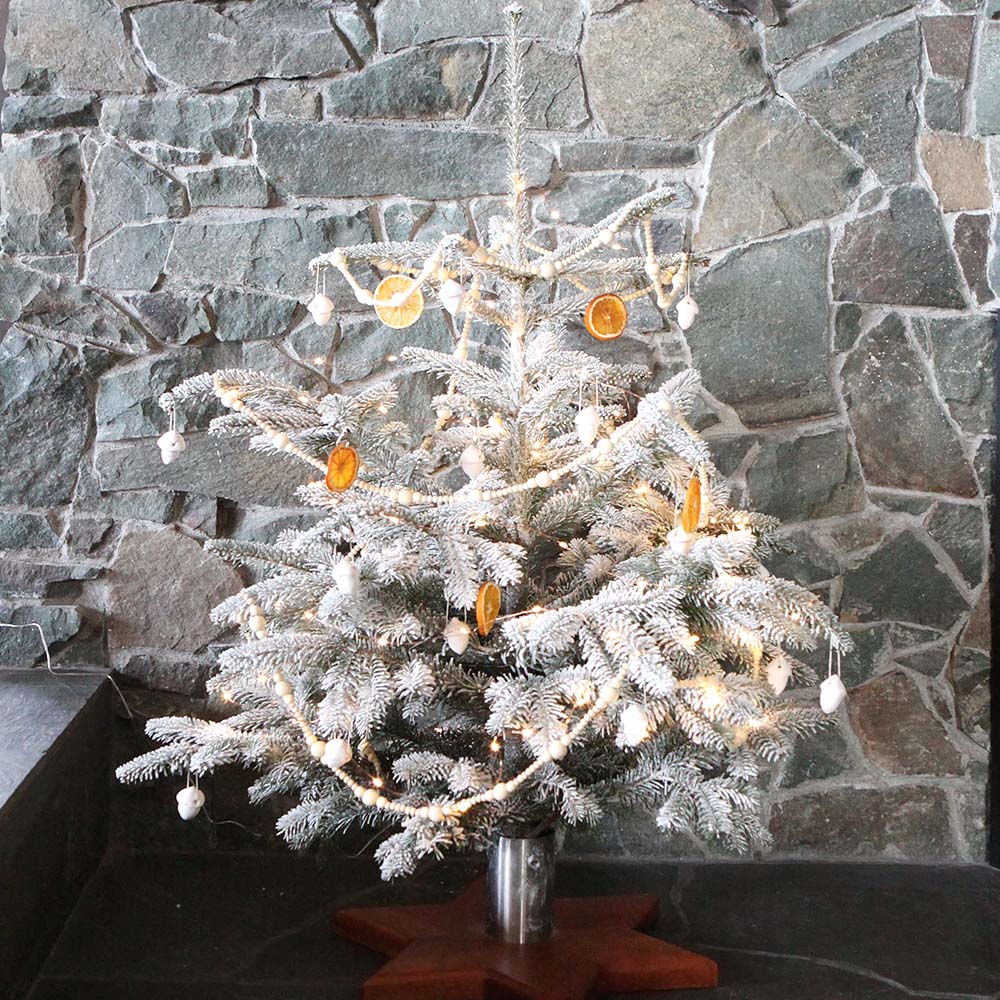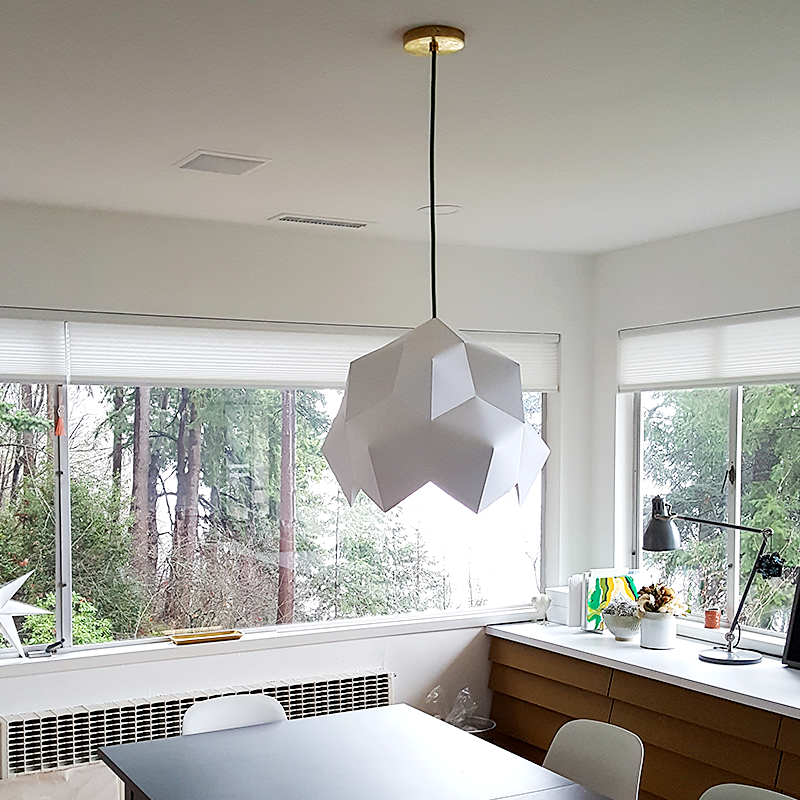 Search
We have been featured here
Full list
here
Search
We have been featured here
Full list
here