Homeschooling 5th grade part I - how we spent our time.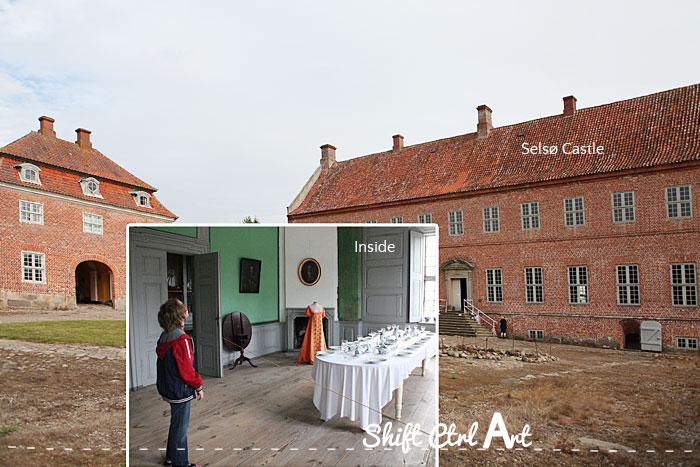 I am taking a little break today and tomorrow from housie stuff to document what we did for fifth grade.
You may know that we took B out of 4th grade at his brick and mortar school a year and a half ago. I wrote a two part series about it
here
and
here
.
We spent the last half of fourth grade mostly "
deschooling
" which is a fancy term for unlearning the habit of being taught in the more traditional way and moving over to becoming more of a self starter.This wonderful thing happened about 3 weeks into that process that my son became much more plugged in and much more of a participant in our lives in general. It was so great to see him de-stress from all the busy-work at school and "wake up" and enjoy himself and slowly becoming interested in learning again.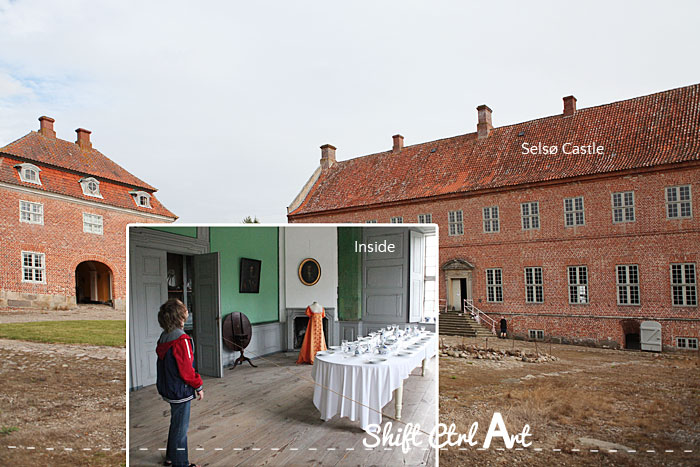 First field trip in Denmark last year was a trip to Selsø castle from the 1400s. Check out the wide plank floors and the paneling. Yum. The dress is pretty too.
We started 5th grade at the beginning of this school year with a new outlook on life and a one month trip to Denmark filled to capacity with field trips.
Homeschooling isn't right for everyone, but it certainly, at this moment, is right for us. We follow the same philosophy as with our life in general: ... as long as it is fun, we keep doing it...
We are what you would call "eclectic homeschoolers" - another fancy term. It means that you mostly follow an
unschooling
philosophy that is mostly child-led, but we are not totally unschooling in the strictest sense because I set up a frame work and a course for the year, find curriculum that looks fun and educational and we use a set curriculum for math especially. In true unschooling, I hear you use a more of a "wait and see" approach and you only pick up a math book if the child specifically asks for it. Or something like that. I'm not an expert. We don't do that.
If a certain curriculum turns out to be mind-numbingly boring, we abandon it right-quick. I don't think you learn a whole lot when you are bored and luckily we have found oodles of curriculum that B likes - or doesn't rebel against

We are getting there...
Let's talk about some more field trips.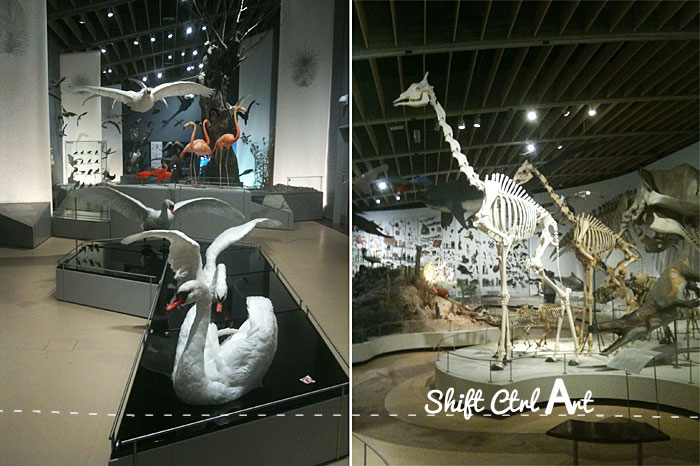 We went to the Zoological museum in Copenhagen.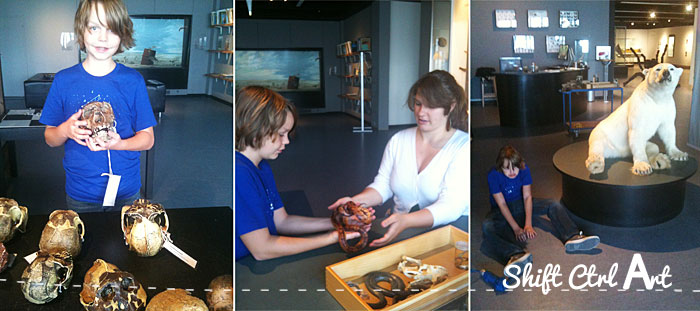 B fondled some replicas of sculls millions of years old. This later spawned a unit study in evolution. He also got to hold a live snake and sit like a stuffed polar bear.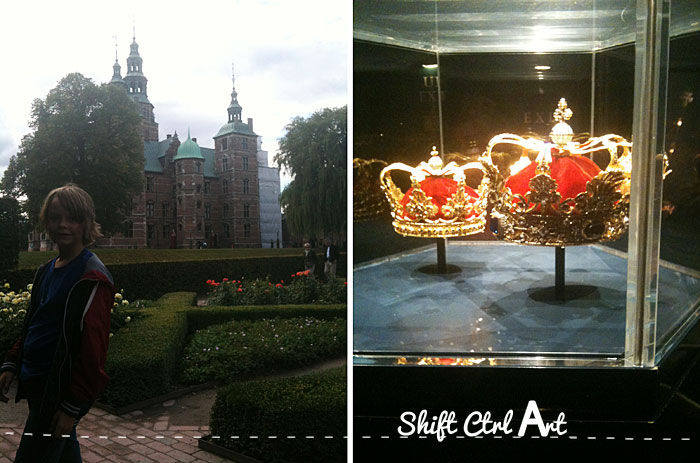 Later we visited Rosenborg castle where we saw the Queen's crown jewels. Here are the king and queen's crowns. Fun fact: Denmark has a queen in the top spot. Her husband was a count when they got married and is now a prince. Walking steps behind her, which he grumbles about
too often
occasionally.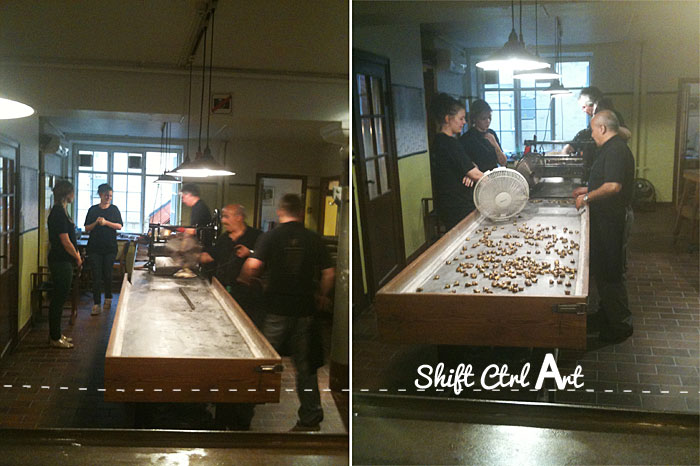 We visited a vintage candy making place. It's free and they give out samples afterwards. Of course they get you on the way out when you buy pounds and pounds of their candy to take with you.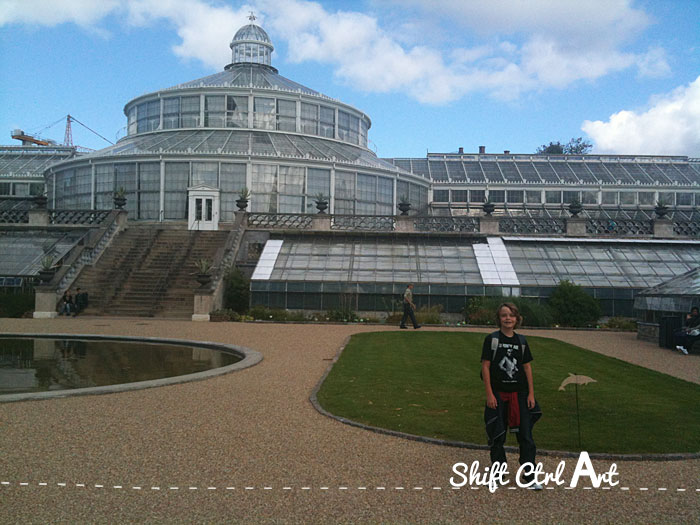 Here we are at the Botanical garden in Copenhagen.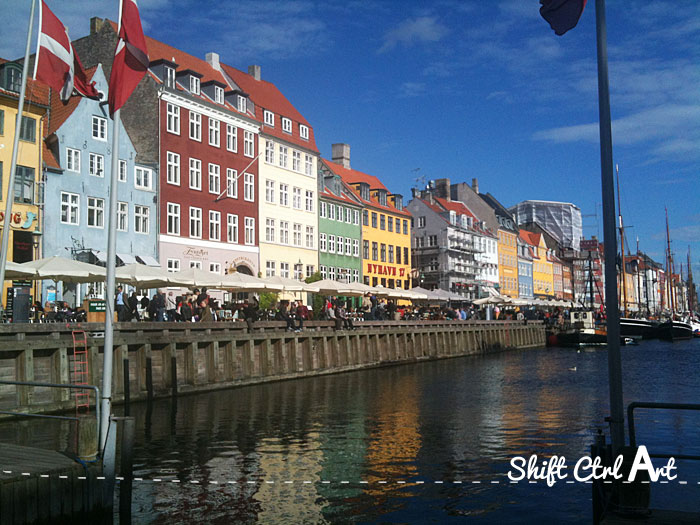 We also went on one of the canal boats around Copenhagen. This is the famous water front: Nyhavn.
Other field trips we did in Denmark were:
The Viking museum
Tycho Brahe's Planetarium. Saw a great I-max movie The wild planet.
We also went on an old fashioned train around the country side not to far from my parent's place.
Chart from
I f***ing love science
. Excuse my language
" />
Back at home we were so inspired by the ancient scull replicas as well as this poster that B initiated a unit study about evolution. You can read more about that here:
Evolution unit study
The unit study culminated in a written essay that he took to his Language Art teacher, for feed back.
He takes Language Arts once a week for two hours with a couple of other kids. They read and discuss books, write essays, responses to literature, personal narratives and more.
B is not terribly fond of fiction, so we got him the
History of US
series, which he reads instead at home. Then we discuss it and find documentaries or historical movies to complement what he is reading about.
This year I joined a fantastic group called Homeschooling with Netflix. Netflix is an online movie streaming and DVD service that we have signed up for. This group is a place that documents which movies go with which subjects, so it's a great resource.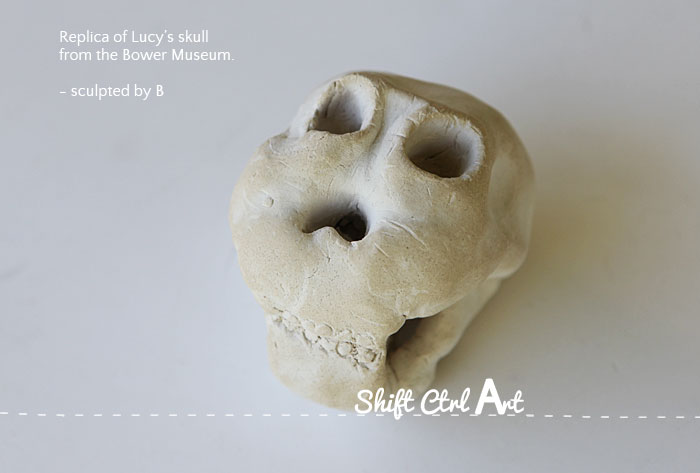 Our local
Bower's museum had an exhibit about Lucy
. B went with some of his friends and returned with this skull that he sculpted out of clay while he was there.
For 6th grade I am planning a lot more unit studies. Not so much for the product, but more to learn the process and method of learning a new subject.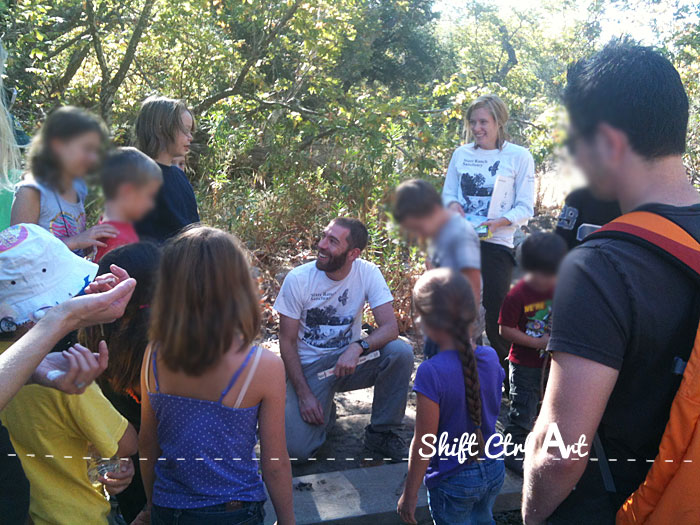 For social studies - biology we signed up for monthly trips to a local sanctuary where Scott, a biologist is teaching the kids all sorts of interesting stuff.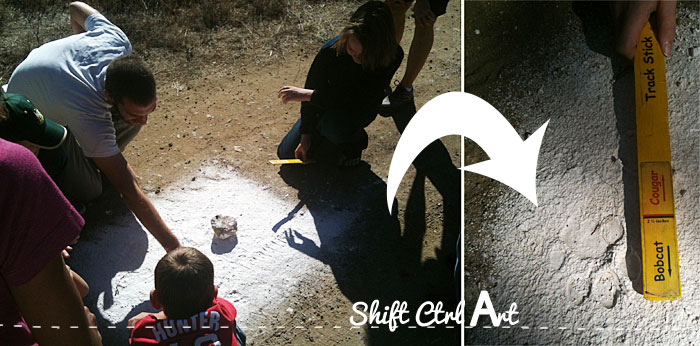 Here the kids are learning to identify predator tracks. Scott had laid out gypsum powder and a rock with a scent on it to lure in some wild life a couple days before we came. Yes, that track on the right is from a Mountain lion/Cougar. Dan, dan, daaaaan.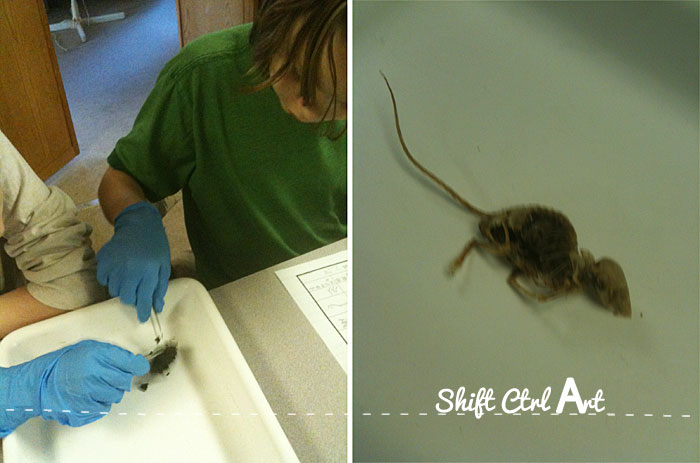 Another time the kids collected, then dissected owl pellets. B found this whole skeleton of a Pack rat inside one of his pellets.
We take this biology class once a month throughout the year.
Other things we did in this class were:
Radio tracking birds
Night time owl observing (night time activity)
Nature walk
Insect capture, analyzing and identification. The insects were frozen for a couple of minutes to anesthetize them.
For the first half of the year we continued our classes at a local art school. You can find some of the art I have made
here
and some of what B made
here
Some of B's artwork: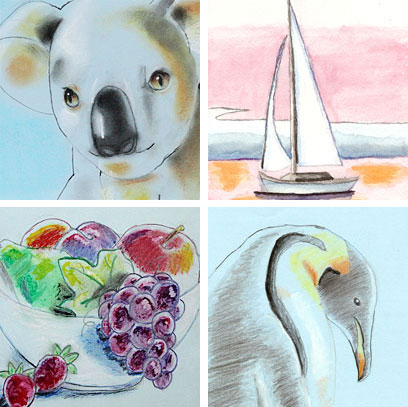 We also took
a pottery class
.
Tomorrow, I will come back and detail a few more field trips and talk about math and social studies - B's two favorite subjects as well as some more life skills stuff we did.
Read part two here:
Homeschooling 5th grade part II - we had so much fun.
Share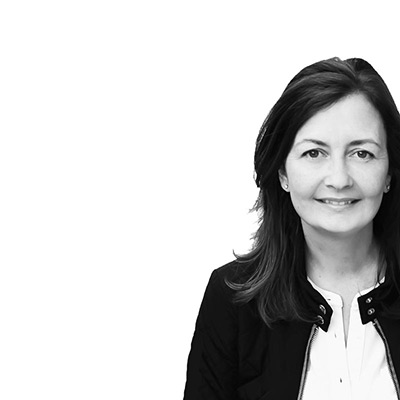 Categories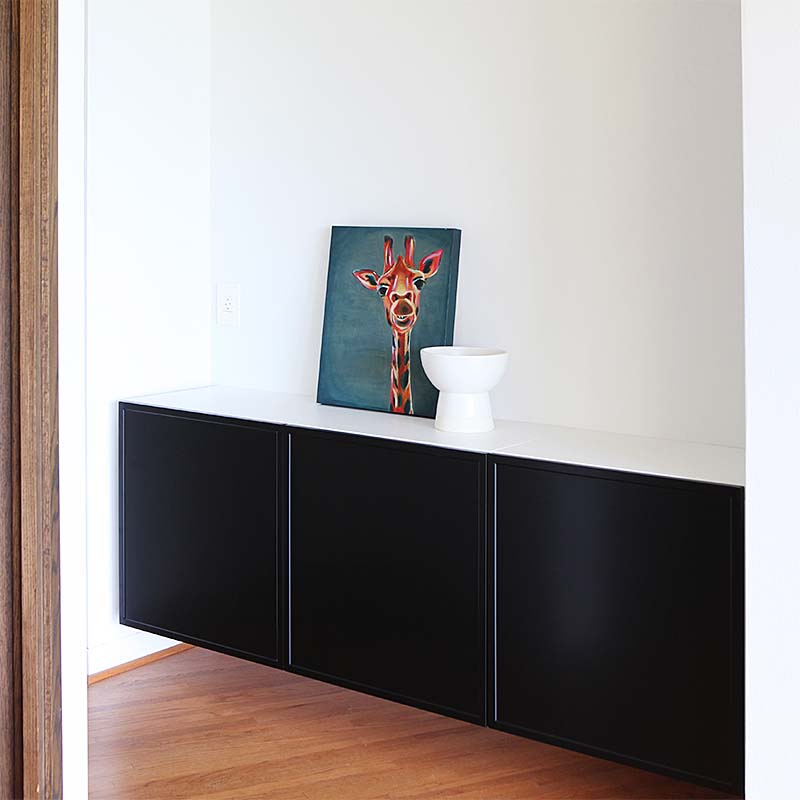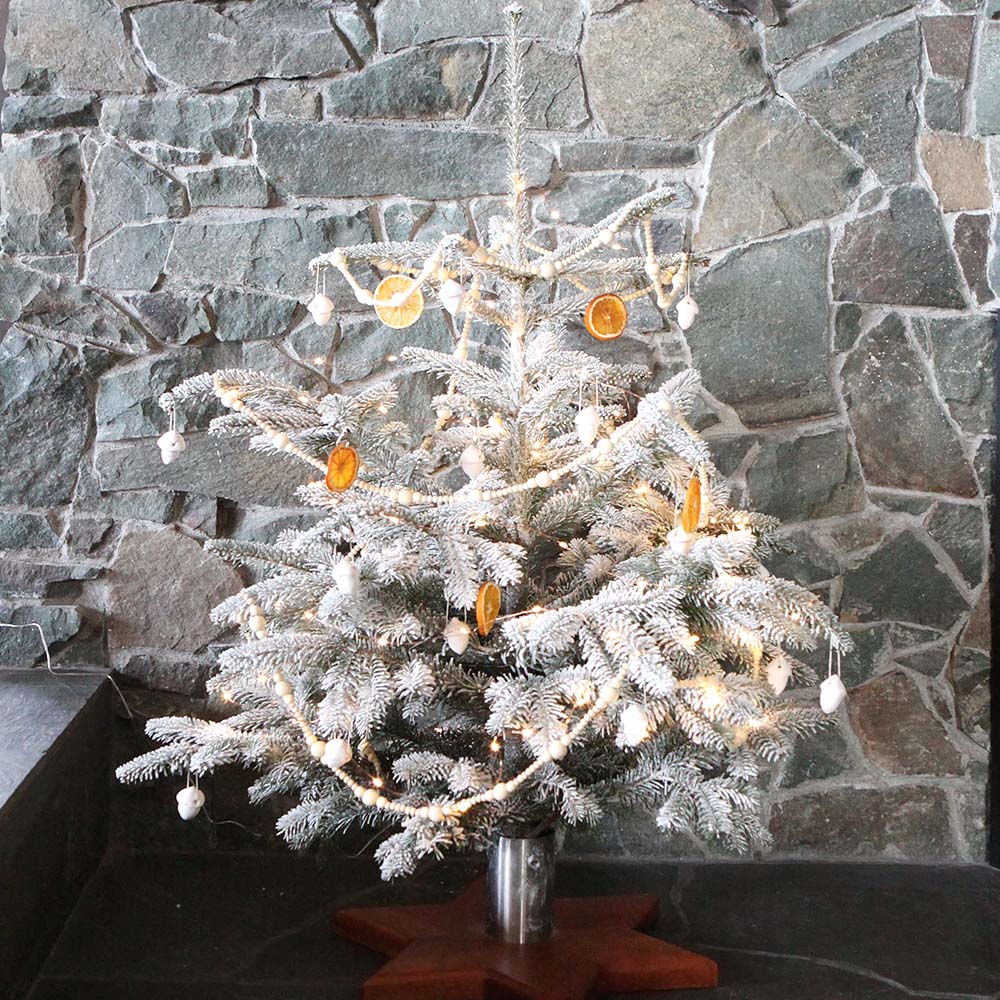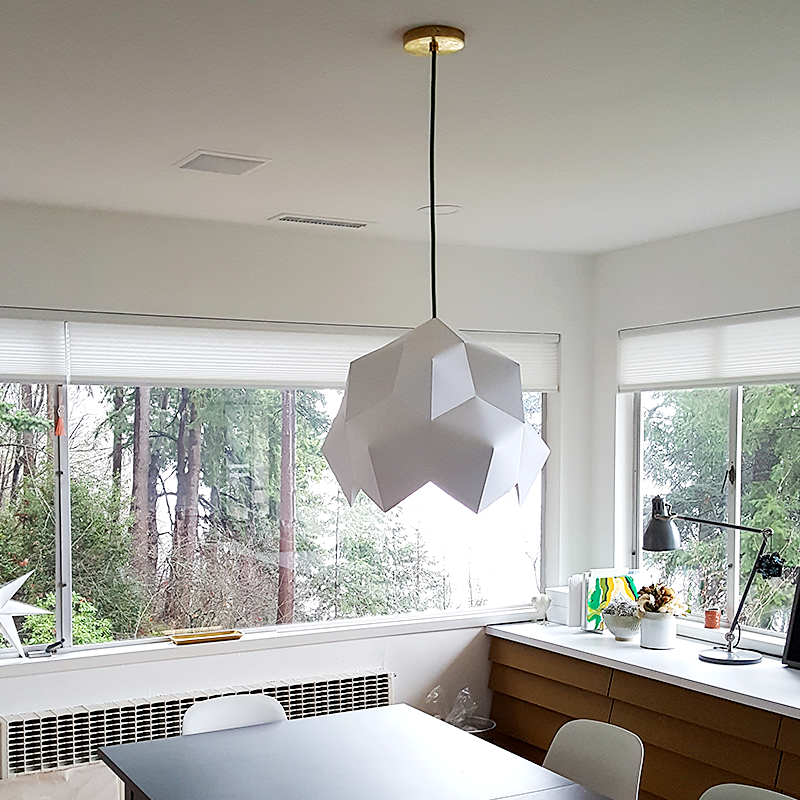 Search
We have been featured here
Full list
here
Search
We have been featured here
Full list
here