Great finds: Jin's Kitchen and a fabulous lunch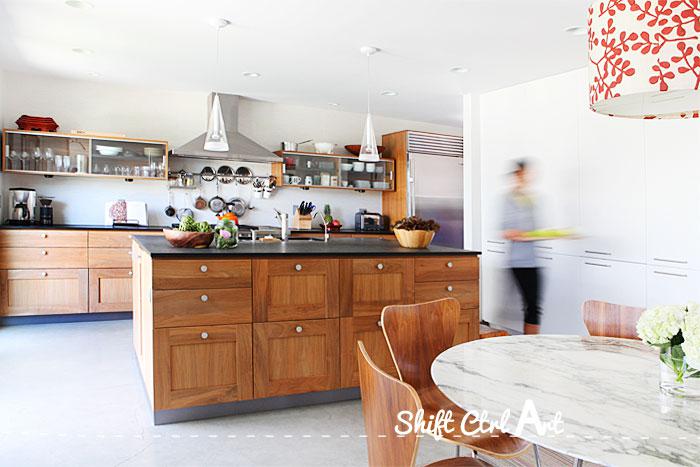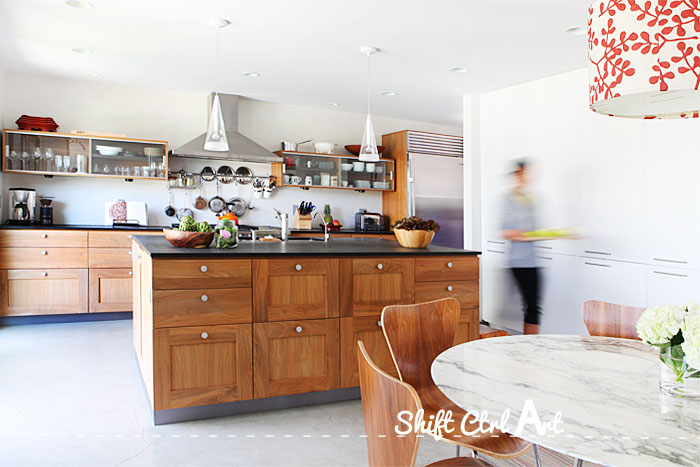 Meet my friend Jin. She is carrying apples. Green apples. Remember that for later.
Now, check out her kitchen! I don't even know where to begin. The walnut. Let's begin there. I love all the walnut. The walnut cabinets are from
Viola Park
. I also am in love with the marble dining table. It's just so pretty. The chairs,
table
and
dining room lamp
are all from
Room & Board
. (I can't find the chairs in walnut on their site, but you can get them in a painted version
here
).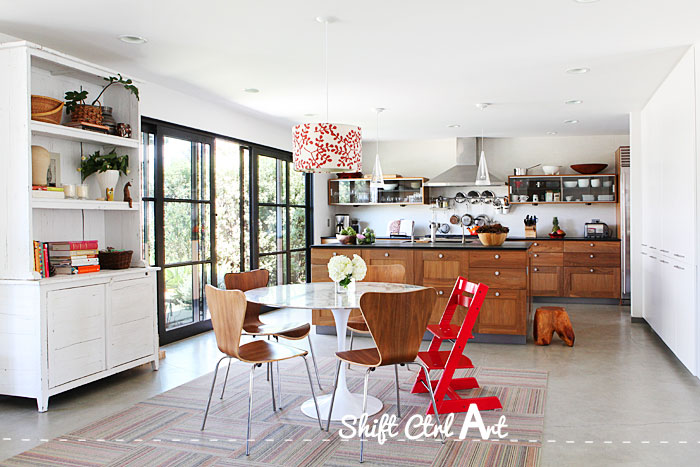 Jin told me that her kitchen wasn't always in this spot. This space used to be all dining room and the kitchen used to be off to the right, outside the frame of the picture above.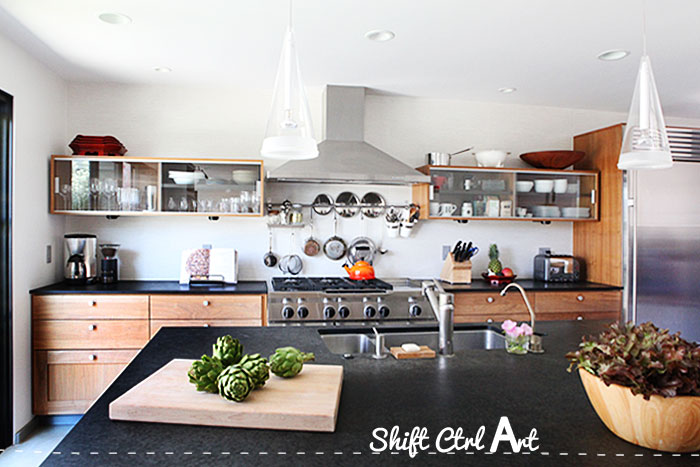 Jin and her husband did a major remodel to their house including this kitchen remodel. They used black paperstone for the counters. The pendents are
Fucsia 1 Pendent by Flos lighting
, which they got at
Lumens.com
Here is a close-up of the counter. It looks a bit like slate, doesn't it? Jin does say they require a bit of maintenance with oil, so she would probably opt for something a little easier next time around like a honed granite or something similar, but she loves how Eco friendly they are.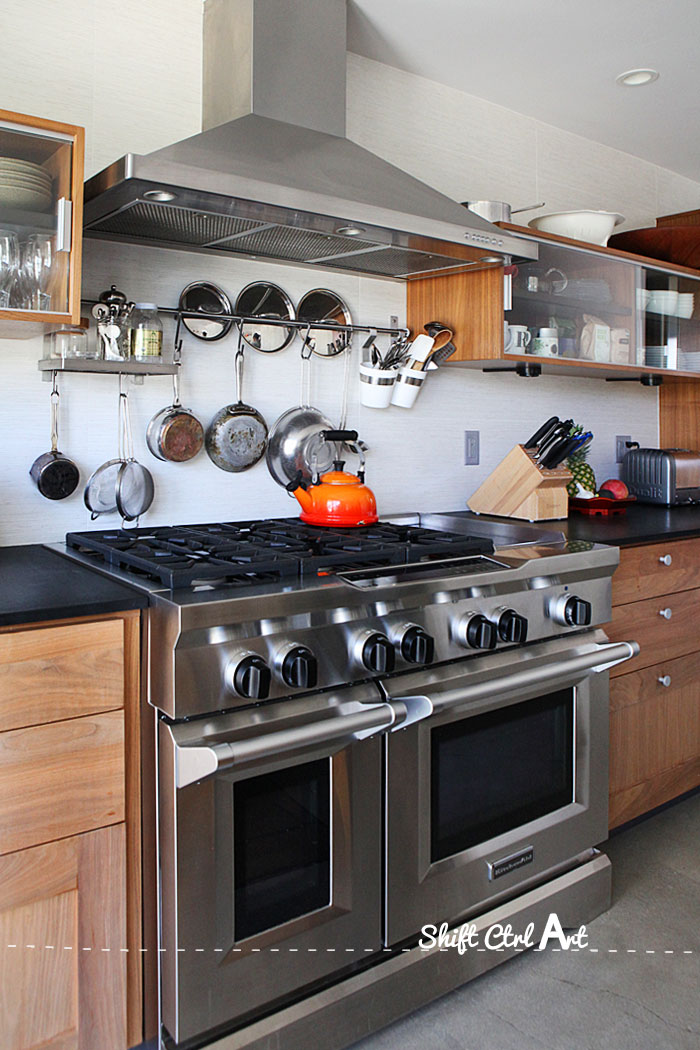 I love the big stove and that
Le Creuset tea kettle
just totally gets me! I also love how Jin has blond wood accessories like that
knife block
paired with the walnut.
One of the highlights of my visit on Tuesday was when Jin agreed to let me re-arrange her bookcase next to the dining table before our shoot. I paired down her collection of books and then went around her home and collected a few baskets and accessories. We picked some flowers in her garden for the white vase and then I styled it like this: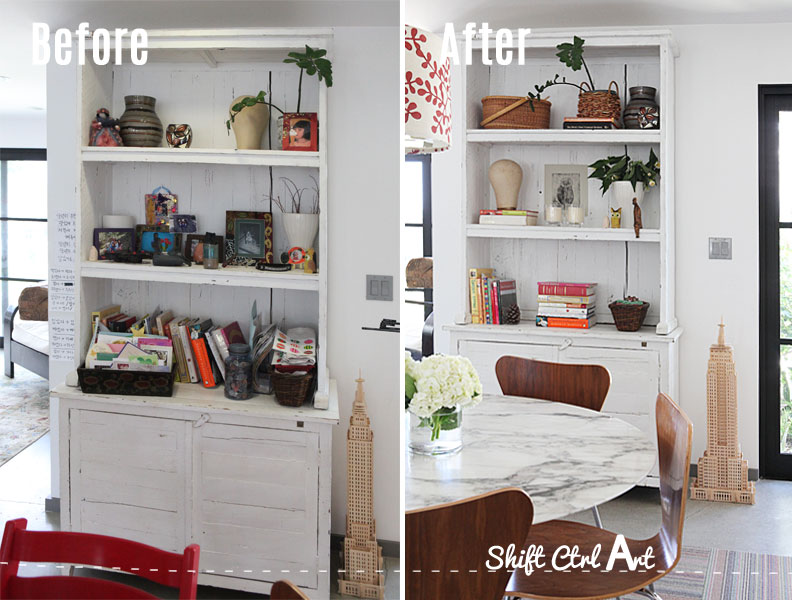 By the way, in the pictures above, you can see what I would call the difference between a snapshot - on the left - and a composed shot - on the right. A snapshot is just that. You run over, point your camera and click without much thought other than getting the exposure somewhat decent.
A composed shot is different. For a composed shot, I usually start by doing some editing and styling and then I set up my shot, usually by using a tripod. I really look at what is in the frame and what is not. Then I take a couple of test-shots to make sure that I have everything in the frame the way I want it.
Then
I take the picture. It does make a difference, doesn't it?
Here is the styled shot by itself:
Oh and did you see that? Look again. Wait, I'll show you. It's an owl made from a toilet paper roll and paint. That owl makes me so happy. Homemade owls are the best. The sitting giraffe

and the little white penguin are pretty cute too.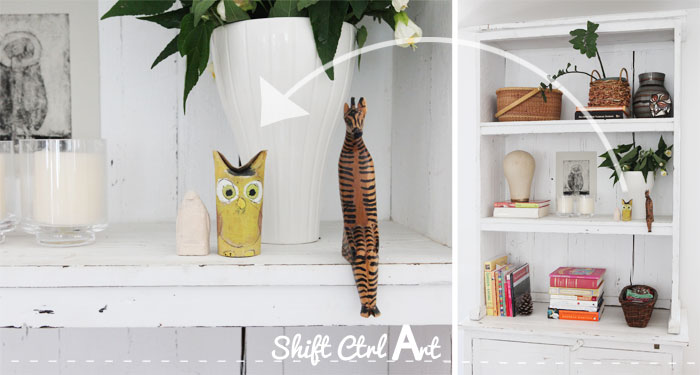 As if I wasn't already over the moon excited by just being allowed to photograph all this awesomeness, Jin topped it off by serving us lunch. It was so good! Here is what she made: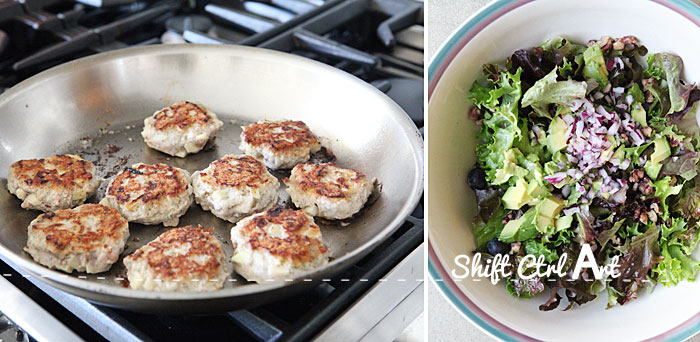 Jin made Green apple Italian sausage from the
21 day sugar detox book
by Diane Sanfilippo. She paired it with that salad above. The lettuce, she picked from her own garden. Swoon. She added some cucumber, avocado and onions and made a dressing from a little oil and some of the limes I brought. So good.
The Green apple Italian sausage recipe is not available online, so I can't share it here, but the spice mix that she used is here:
Italian Sausage Spice Blend
. This is where the carrying of apples becomes important if you want to guess how these sausages are made. You can also check out my
meat ball recipe
and just switch out the spices. You would be pretty close. But also think: Apples. Then you are even closer.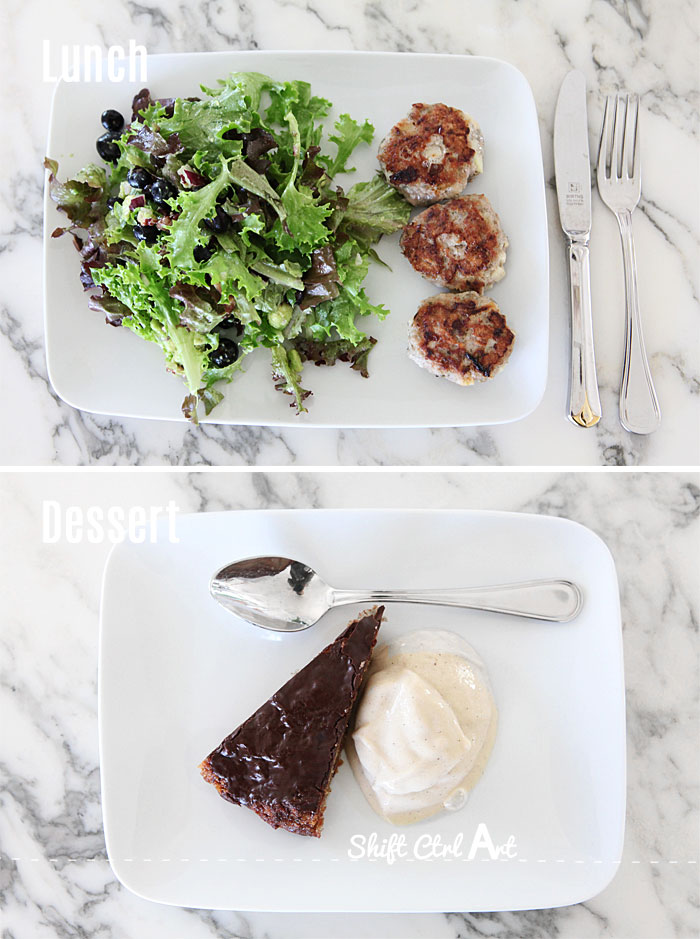 I brought some of my
Paleo mazarin almond cake
and Jin made us some delicious banana ice cream to go with it. The ice cream recipe is also a recipe from that book and also not online. You could make something similar if you go to
my coconut ice cream recipe
. This is a great non-dairy ice cream. Use banana instead of sugar to get a similar result.
If you want to know how to capture an image like this one that I took of Jin, I have written about how to do that
here
.
Thank you so much Jin for not only allowing me to photograph your insanely lovely kitchen, but also for making us such a fantastic lunch AND giving me leftovers to take home.
I don't think a day can go much better than this!
Share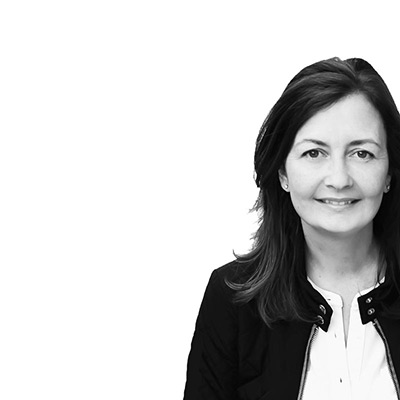 Categories
Great finds: Jin's Kitchen and a fabulous lunch is posted in the category
Great Finds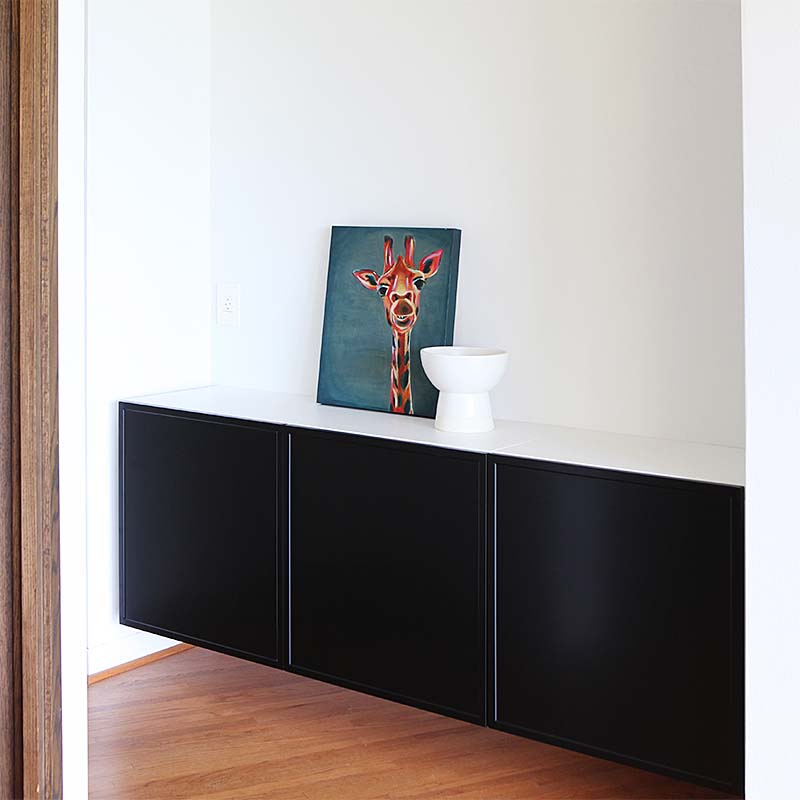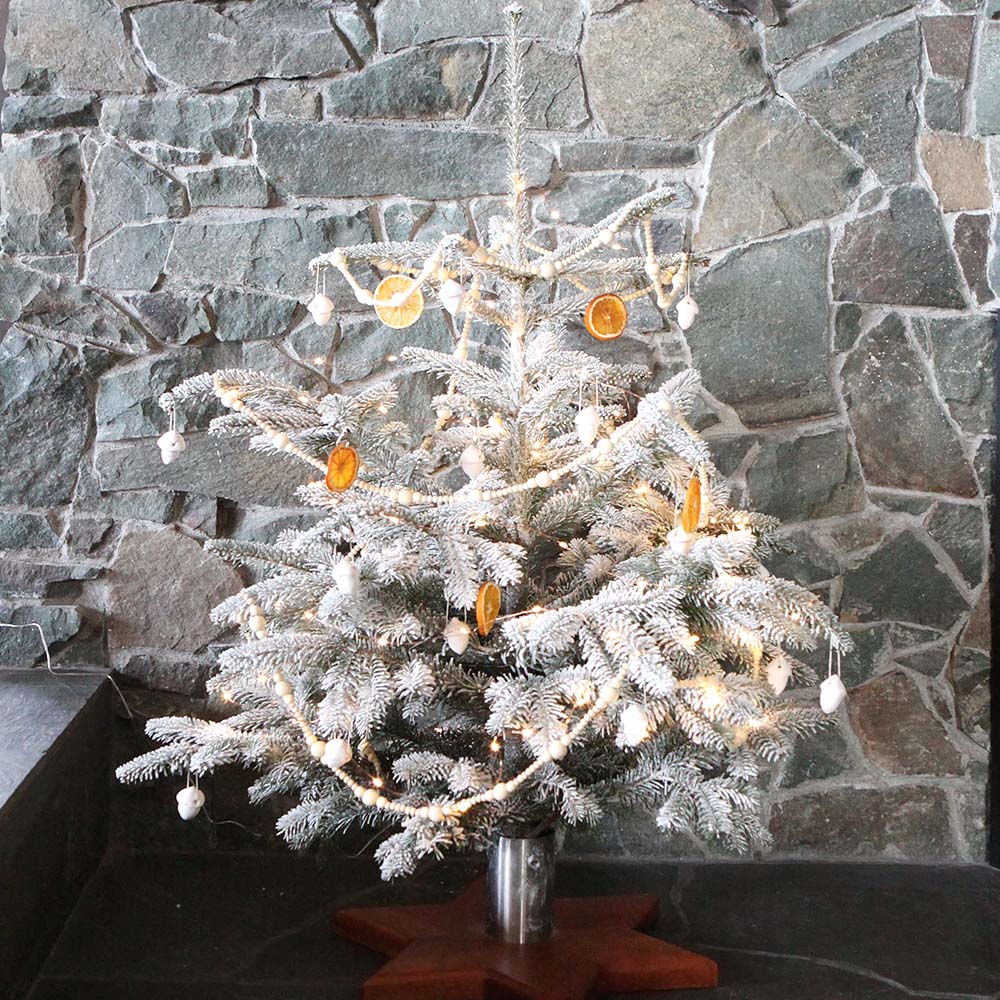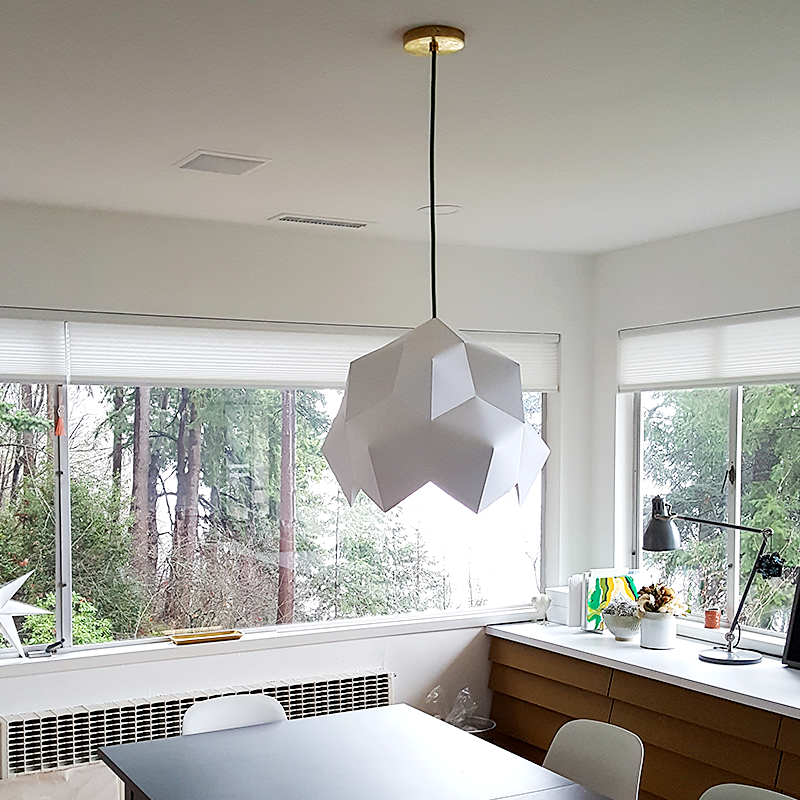 Search
We have been featured here
Full list
here
Search
We have been featured here
Full list
here