The patio transformation - before and after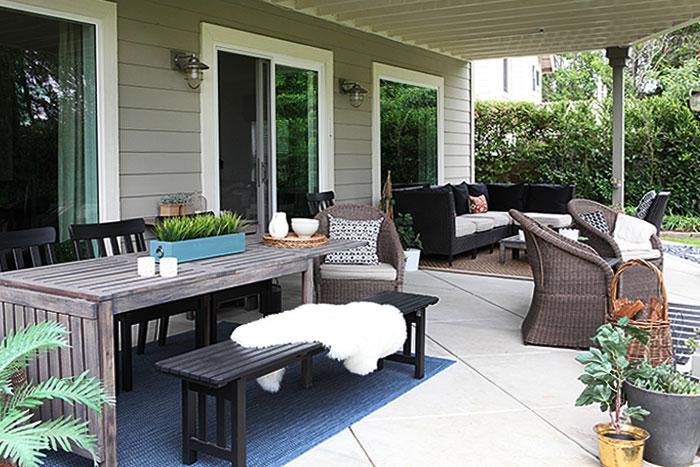 Welcome to our back yard.
I want to take you back for a brief moment to the time when we bought our house and the patio looked like this. Then I will propel you forward at warp speed after that, so be ready. There might be some jolts along the way.
I took this picture when we were out looking at our house, just before buying it. This was one of the selling features for us. This big-for-California back yard with a huge 10 foot ceiling covered patio. Dreamy.
Looking in, on the right behind that dry erase board, is the living room. On the left, the dining room.
We bought this house and thought about all the things we wanted to do to make this our dream house. Adding more light to the living room was very high on that list and this was the first thing we tackled, a year after moving in, when we installed
new windows and a new patio door.
Later we had the
patio painted
, and
new railing installed on the deck
.
We also had the
columns fixed
. They got sprayed each morning by the sprinklers, so last summer,
we had the
sprinklers moved about 3 feet away
from the patio and made
a boarder around the patio
that would only require minimal watering.
Ideally, I would love to turn this whole back yard into a grass free zone. I am not a fan of how much watering goes on here. Maybe some day. #dollars.
Here is what all that work, most of which we hired out, had amounted to, last spring.
It was so great to get those columns fixed. Now they stay dry every morning. So much better.
Next, we installed some
solar lights
around the perimeter. By installed, I mean, we stuck some
5 dollar solar lights
from Target into the ground. I love the glow they give off, especially in the early evening.
I took a stab at making a couple
forever plant arrangements
for the patio. Most of them are still holding up more than a year later, but the ones who got beaten by the sun directly did get
a little
sun bleached.
I love real plants, but I also know myself... I forget to water and then poof, the plants give up on me. No loyalty.
Last summer
I painted the tables a barnwood color
and we added some
globe lights
over the dining area. I just love how that turned out and it is so wonderful to sit under this glow at night.
As you can see, I also made a bunch of outdoor pillows last year.
Just in time to host a lunch when
Better Homes and Gardens
came to photograph our
powder room turned full bath.
This is Edmund, the photographer on the left, with B just peeking out behind him there, on the right Cris, his assistant and behind her, Laura, the editor and professional stylist. Read all about the
behind the scenes
here.
Later in the summer,
I spray painted the old wicker chairs
and sewed some
half round pillow seats
for them.
Then I showed you the reveal late last summer. I loved it! For a hot minute.
Then this thing happened where I looked at this picture again and thought to myself: "Mkay. That got way colorful there. Is this really
me
,
us
?" It turned out a little, shall we say, Pinteresting? Or maybe not. I don't know.
Much in the same way as the
entry hall way that I made for a contest last summer
made me feel. I just had too much. Too much of a good thing. So I dialed it way down this year.
To this entry which is much more me.
Same with the patio. I set out to do a little toning down, or toning
up
of the space depending how you look at it.
On Memorial day, this spring, I found some great deals
to replace the turquoise chairs that were on their last leg(s). The chevron rug over on the right had almost disintegrated in the harsh sun, so we got a replacement for that, I first contacted World Market where we bought it
just last year
to tell them that their
outdoor
rug had not held up
at all
. They gave us a whopping credit of 3.40 dollars (!?). I don't even know what to say to that...
Anyway. We also got a fire pit.
Here we are
installing a couple more pavers for the fire pit.
And here is the patio this spring, brought all the way back to neutral ville. The re-set button was pushed. While I don't need to keep it
this
neutral, this seemed so much better to me already.
Then, I made
new black back pillows for the lounge area and a succulent planter for the table and the new rug arrived.
This is already an improvement. The new fabric is a super sturdy
Sunbrella marine grade fabric
. I just made envelope covers. And since the fabric came in the right width for my pillows, that amounted to only two rows of stitches per pillow. A very quick project.
Then I made
three kilim pillows out of a Pottery barn outdoor rug.
I also brought back some of the black and white pillows from last year.
This is where B and I eat our breakfast some mornings when the weather is nice.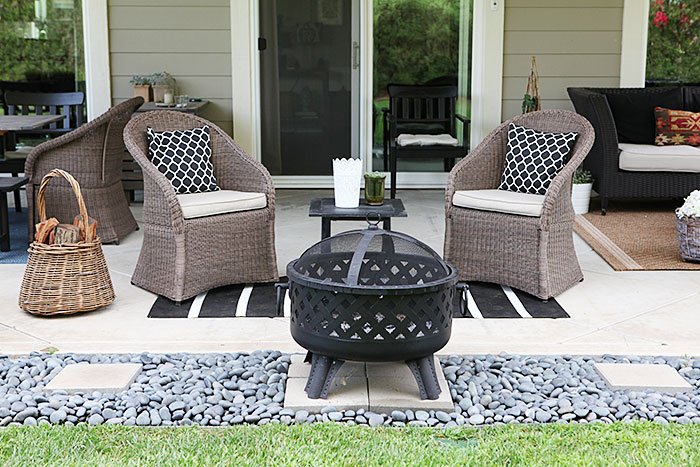 And I am trying my hand at real succulents. Check it out. So far so good, but don't hold your breath. It is pretty, though.
This is what our pared down patio looks like now.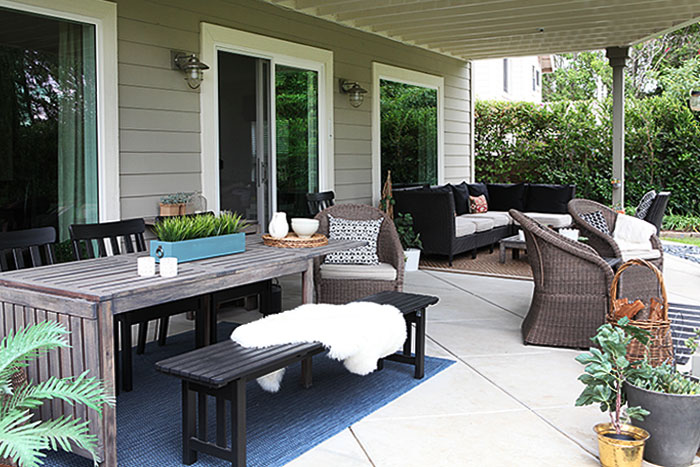 Here is the planter we made last year for the dining table. When I took those pictures last week, it was still holding up very nicely. Then a couple days later we had a down pour like you wouldn't believe. That was more than it could handle. It had seen plenty rain before, but not this kind.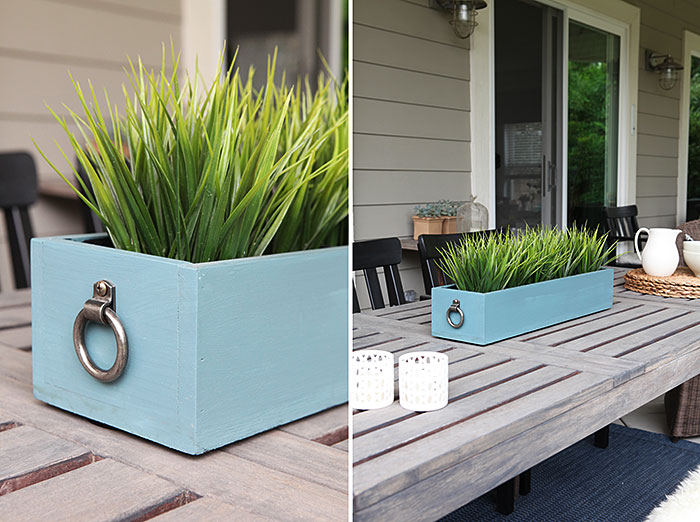 It was nice while it lasted. Sniffle. (Ode to planter).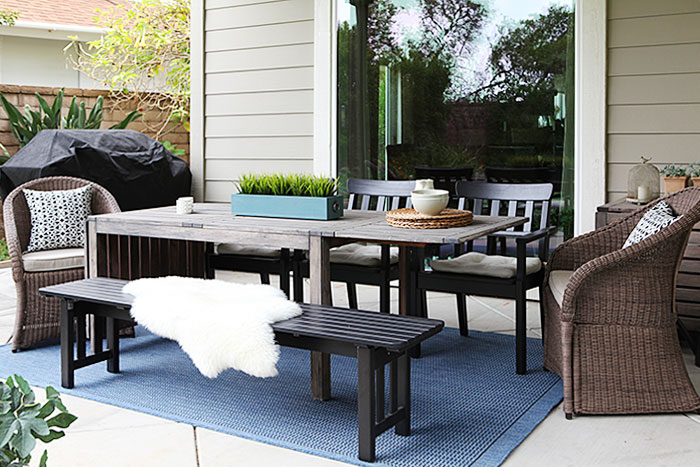 A little traveling sheep skin action on the bench.
And two more real succulents. Still alive. Ohhh.
Some firewood for the fire pit tucked in under the table.
Lounge area photo overload. Probably my most favorite space out here. Although it's like picking a favorite child.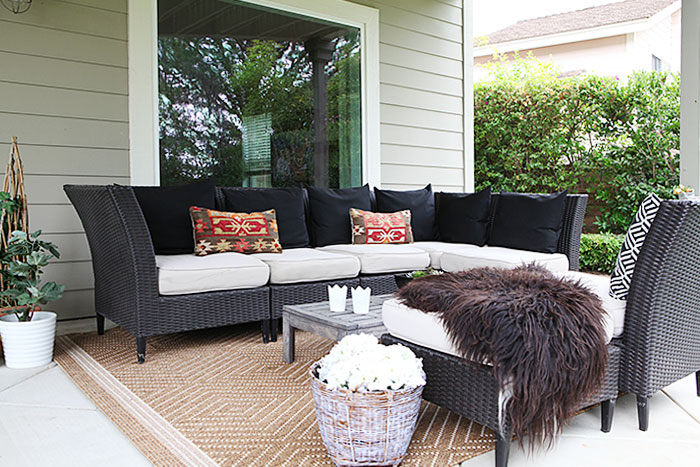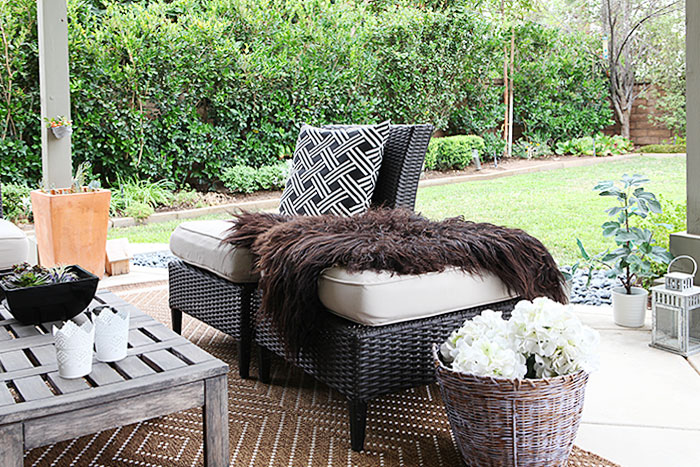 Another sheep skin. It usually lives on our couch. I got it a couple years ago in Denmark. They had it in a bin in the super market?! So weird. I snapped it right up.
I love these kilim pillows so much I actually took them inside because I don't want them to fade too quickly. The sun is brutal here.
That is real love!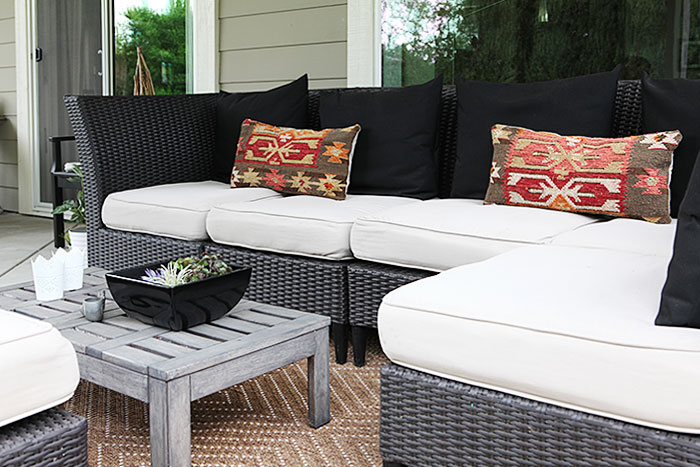 Here is the
forever succulent I made this year
.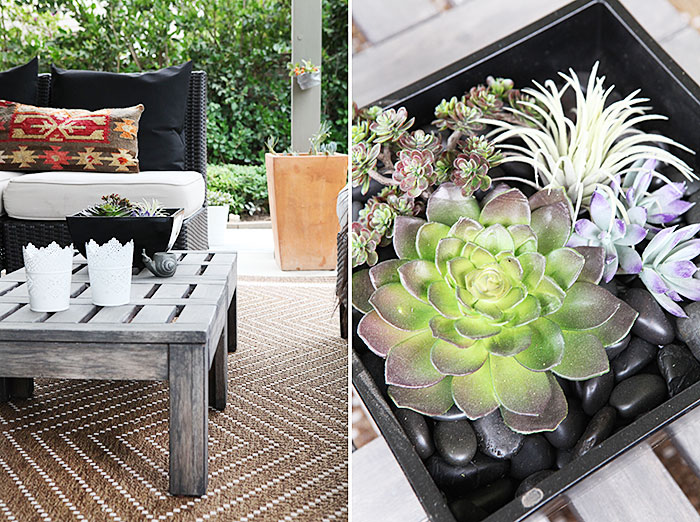 And
a couple of those from last year.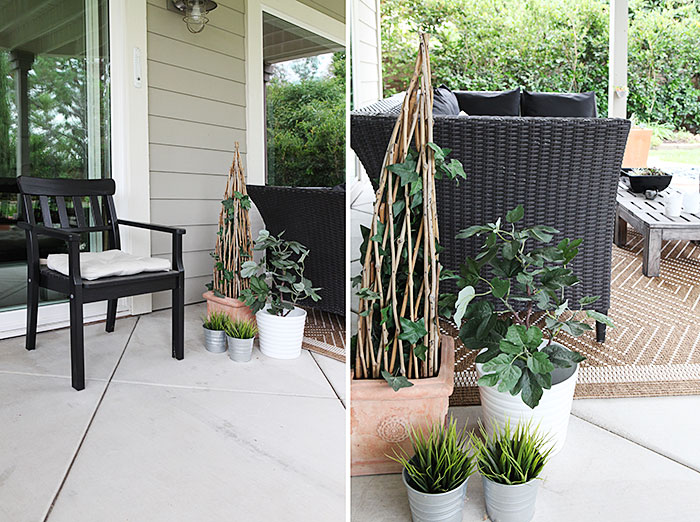 And
our recent evening
by the fire pit.
And that's the patio.
It went
from this.
To this.
To this.
To this.
Share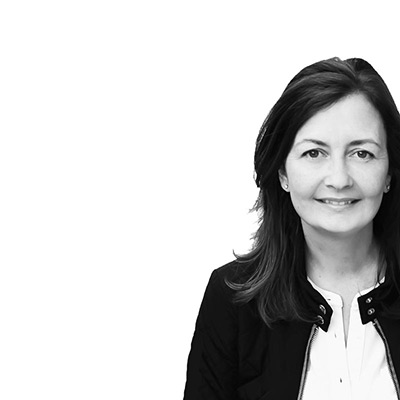 Categories
The patio transformation - before and after is posted in the category
Outdoor Living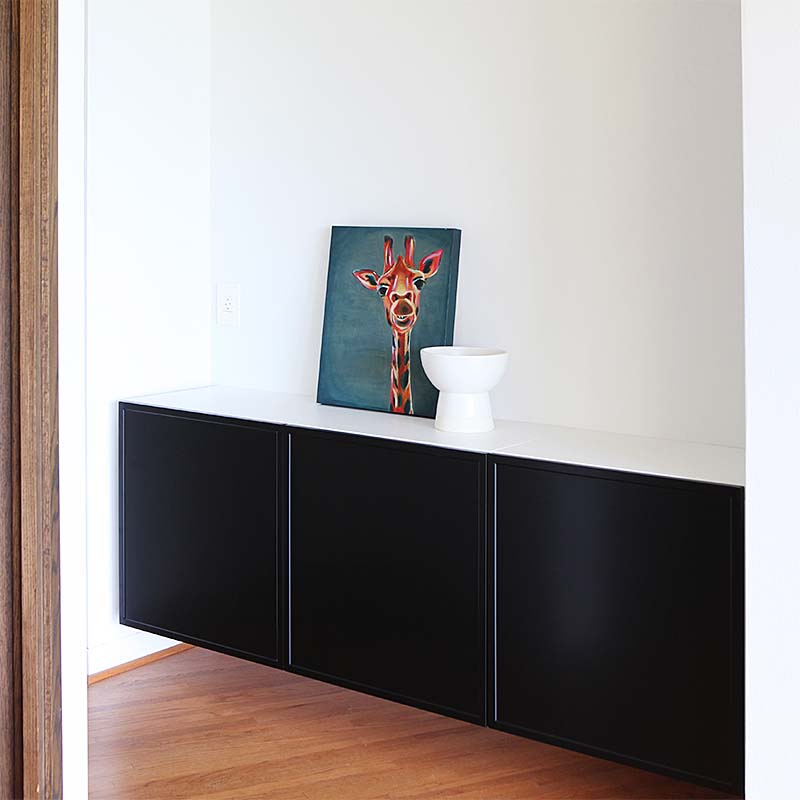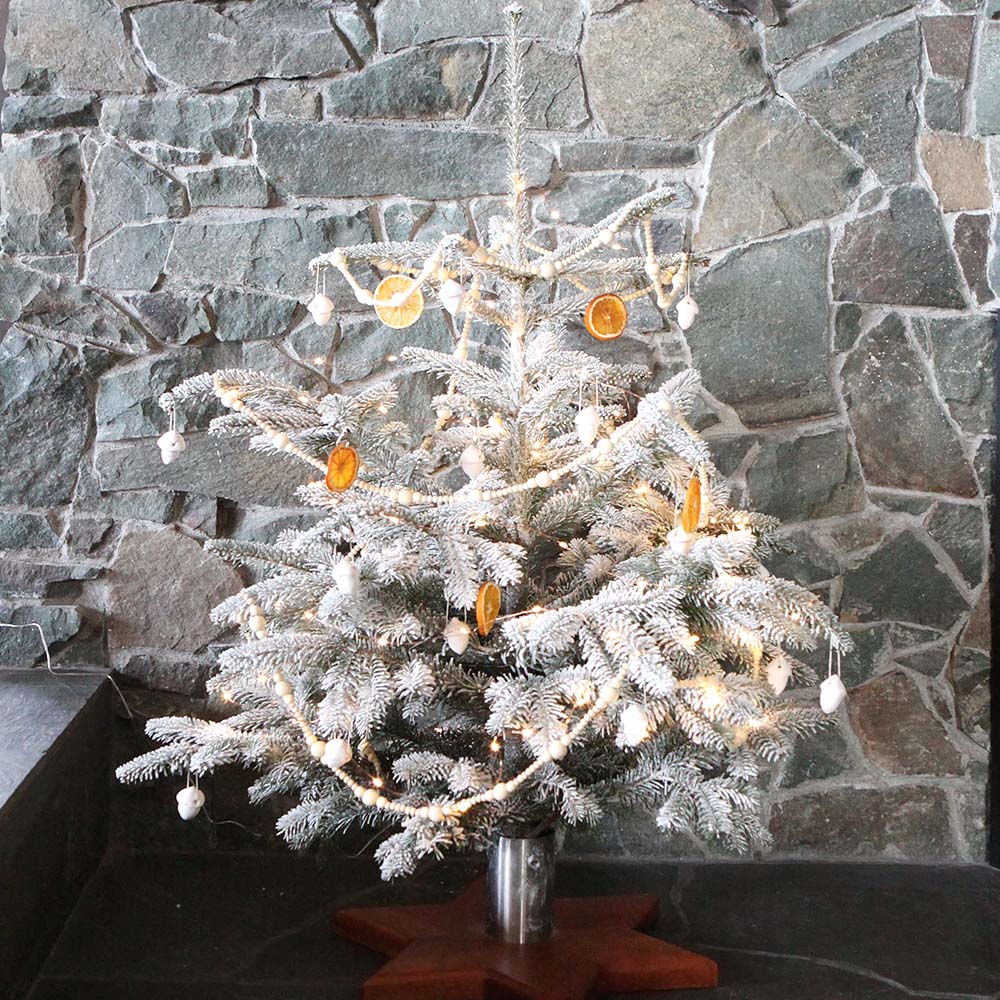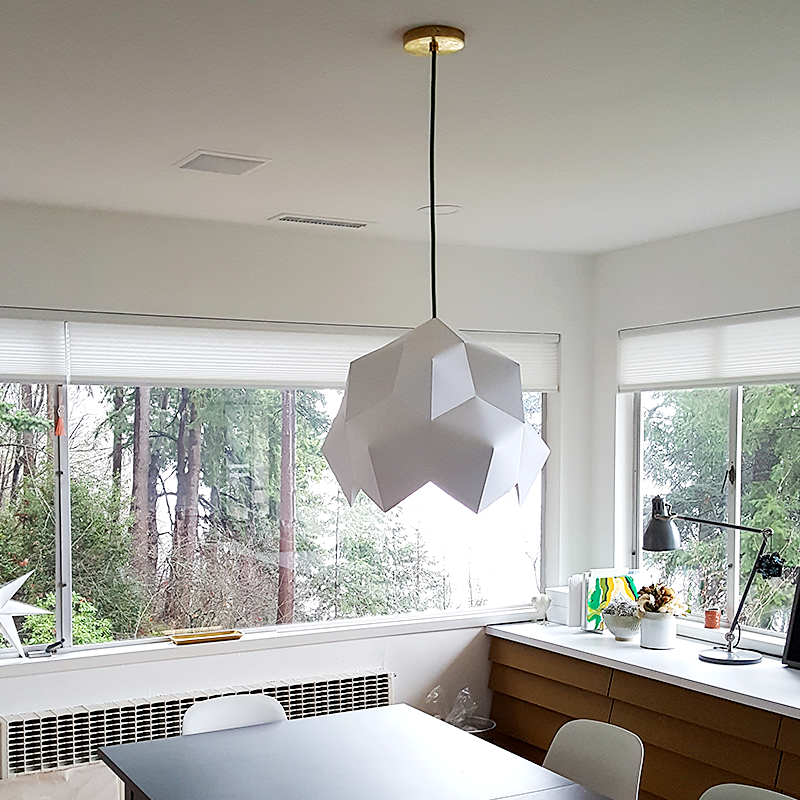 Search
We have been featured here
Full list
here
Search
We have been featured here
Full list
here