Powder room turned full bath part I - Mood board and before pictures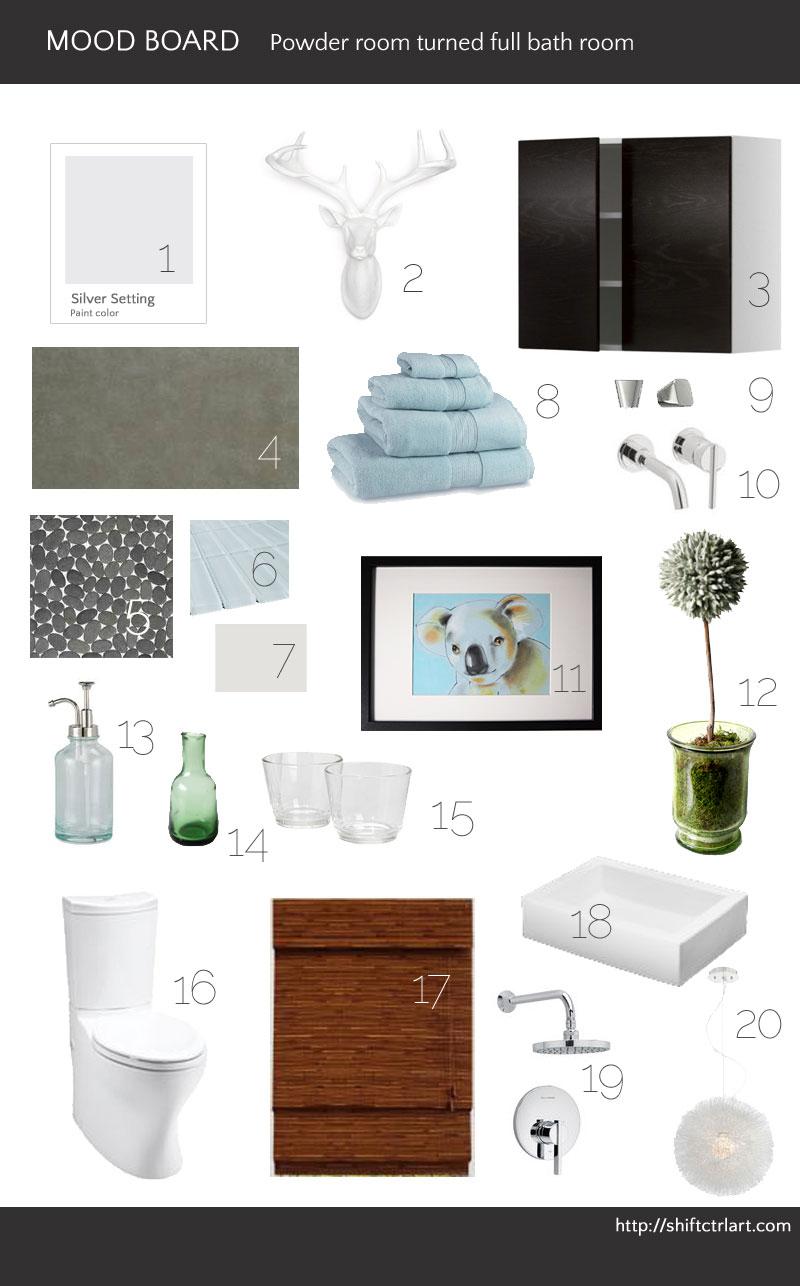 One of the biggest changes to our home during our recent renovation besides the stair case, has probably been our down stairs powder room. We added a shower and made it a full bath to go with our newly enclosed game room/guest room.
Here is what our powder room looked like when we moved in.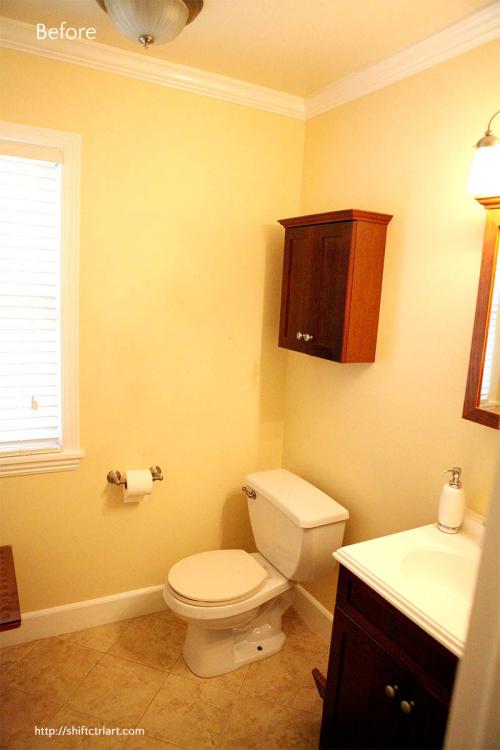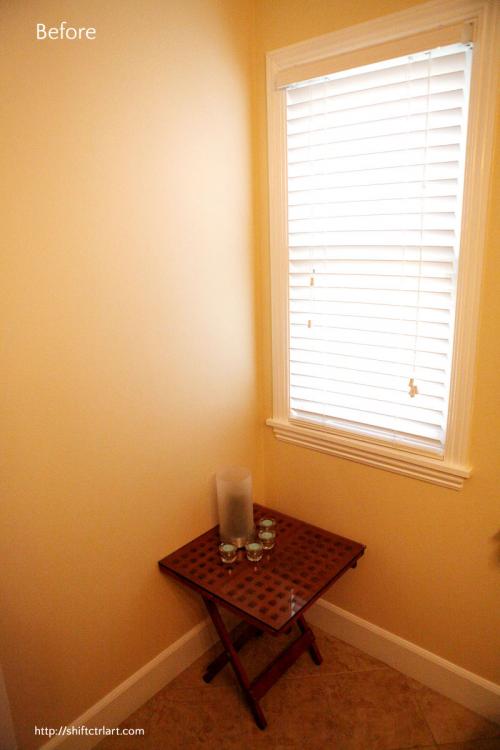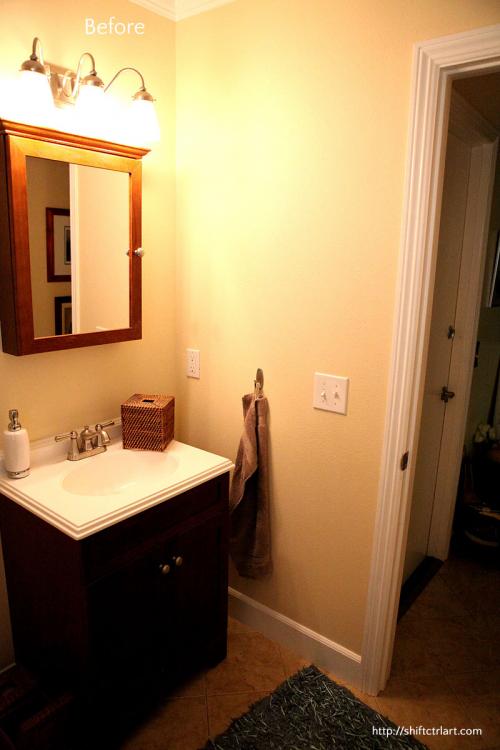 The tile was brown/yellow. The ceiling and the walls were painted yellow.
Our plan was to move the vanity over, so it became the focal point right when you walk in. Then, where the vanity was, we would put a shower so the shower would be
invisible
as un-noticable as possible.
The problem: There was a window where we wanted to put the vanity, so step one was to
move the window over
take out the existing window and frame and install a new window next to the bowl instead.
Here are cut outs of this bath room from our floor plans that I shared
here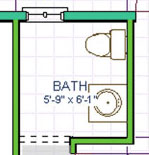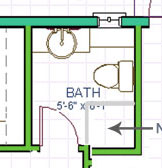 Floor plan before Floor plan after
How hard can it be to move a window and install new plumbing for a shower and vanity. Oh yeah, and move the toilet bowl over slightly.
Well... I will write about that when I share all the images from the demo and rebuilding.
I came up with a mood board for our new bath room remodel.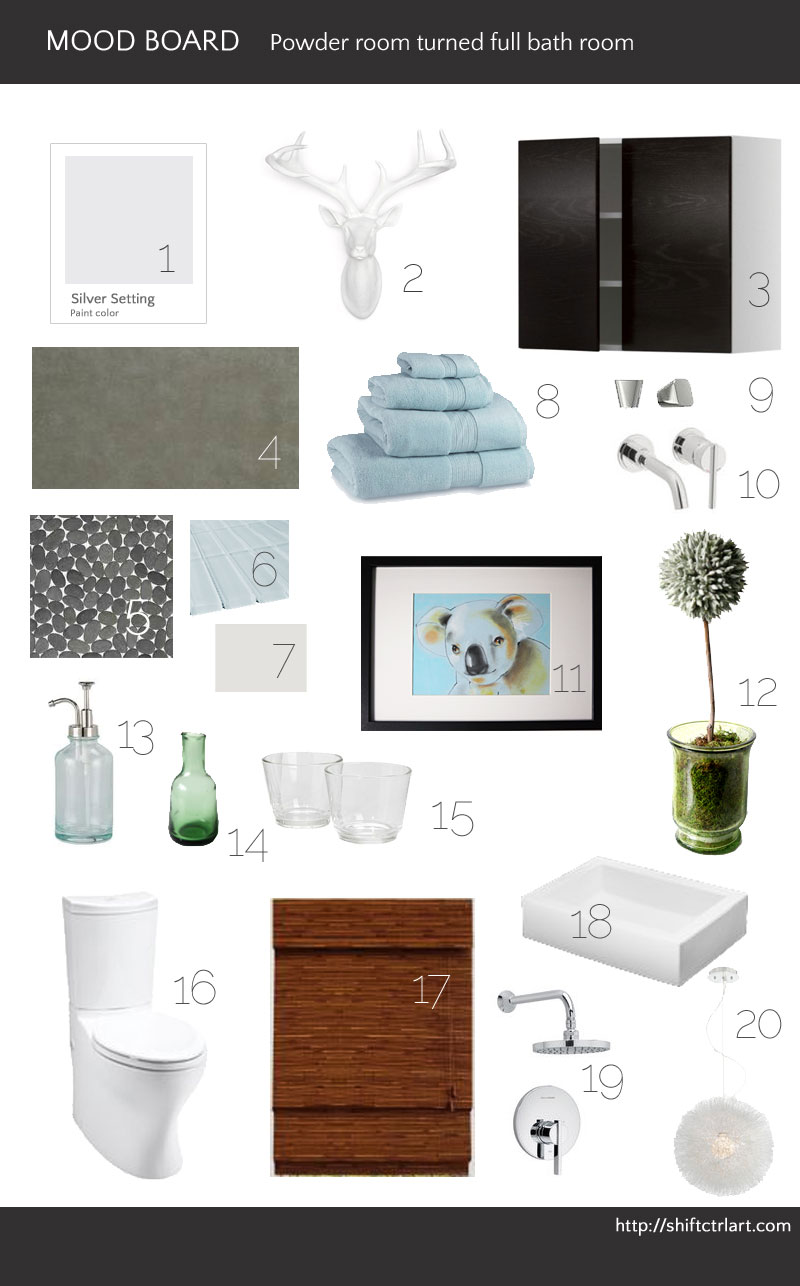 1 Paint color Silver Setting by Dunn-Edwards.
2 Deer head. What is a bathroom without a deer head?
3 Nexus wall cabinets
4 Gray 12x24 floor tile
5 Pebbles tile
6 light blue 1x4in glass tile
7 White porcelain 6x8 subway tile
8 Bath towels - aqua
9 Bastig knobs
10 Grohe Atrio wall mount faucet
11 My son's artwork
12 DIY topiary. I posted about it
here
13 Soap dispenser
14 Green mini vase
here
15 Glass Votives
16 Kohler Persuade with Saile quiet close seat
17 Levelor mahogany roman shade
18 Ron Bow vessel sink
19 American Standard Berwick rain shower head and lever
20 Possini dandelion pendent
Next up:
Powder room turned full bath part II - Demo and remodeling process
Share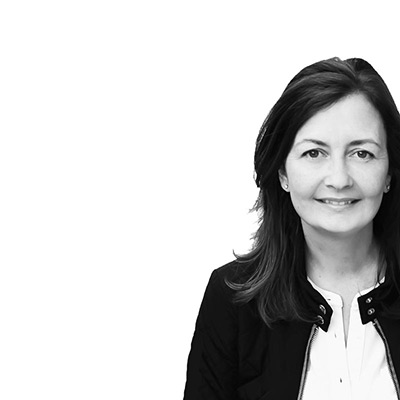 About Katja Kromann
I am a Danish American decorating life in Seattle. I love all things design and DIY.
I can't think of anything more fun than coming up with project, making it, photographing it and sharing it with you on my websites.
I am a
Graphic Artist
and home maker by day.
AHomeForDesign.com
AHomeForFood.com
AHomeForCrafts.com
Categories
Instagram
Search
We have been featured here
Full list
here
Search
We have been featured here
Full list
here