Better Homes and Gardens photo shoot - vini, vidi, vici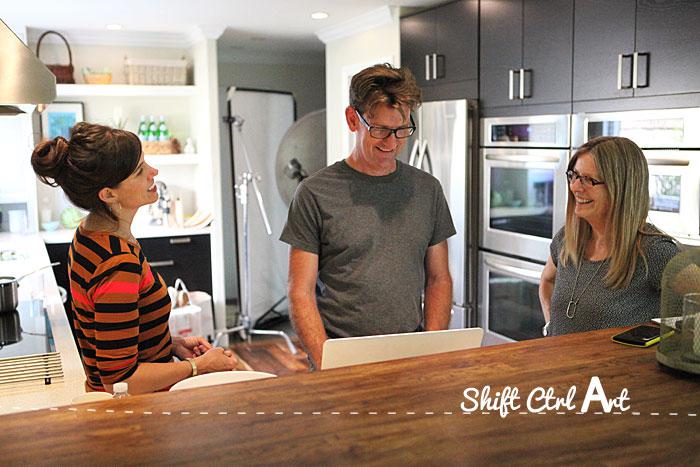 They came, they saw, they conquered our little guest bath. We laughed, we cried, we hugged. Ok we didn't cry, but it was amazing.
This is my minute by minute recount of this Monday... I am totally kidding of course - it will only be hour by hour ha ha.
This was one of the most spectacular day I have had in a long time and I spent it with with Laura (Hull), Edmund (Barr) and Cris (Spindler) of Better Homes and Gardens when they came to shoot our bathroom for an upcoming issue. Laura is a Regional Editor for BHG and professional
zhoosher
, Edmund is a Photographer extraordinaire and Cris was his fabulous Assistant on this day.
Laura came with her hands filled with huge bags of stuff to stage the bathroom. Toilet paper, tissue, vases, flower, soaps, brushes, towels. You name it, she got it. Here she is preparing the flowers that would later go in the room. Oh and Laura and I were handbag twins

Edmund was thinking deep thoughts about how to best turn himself into a pretzel so that he could fit himself and all his lighting and stuff into our tiny 6x6 ft space.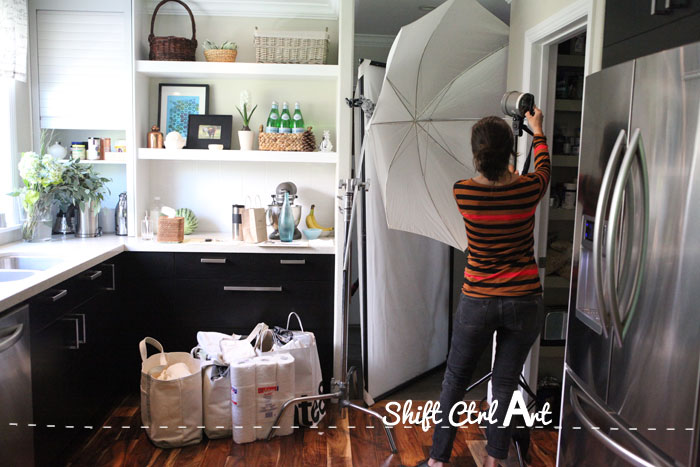 Here is Cris working the main flash through an umbrella and a screen to bounce light around and into the bathroom which is just behind the wall of shelves.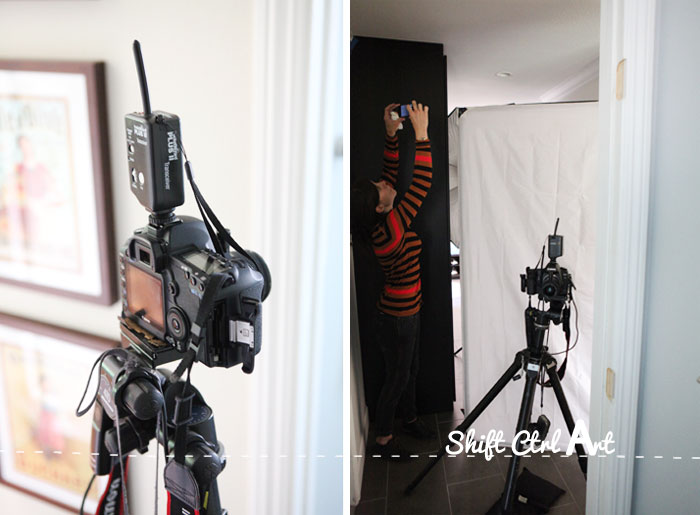 Edmund and I are camera twins, and light meter twins.

Oh and did I mention that the night before I gave the door to the bathroom a fresh coat of white paint and we switched the door handles to the new ones we are getting for all the doors. Now tell me, what was the first thing to go?... Yup, 10 minutes into it all, I had our impacter in my hand, unscrewing the door, then putting it in the garage.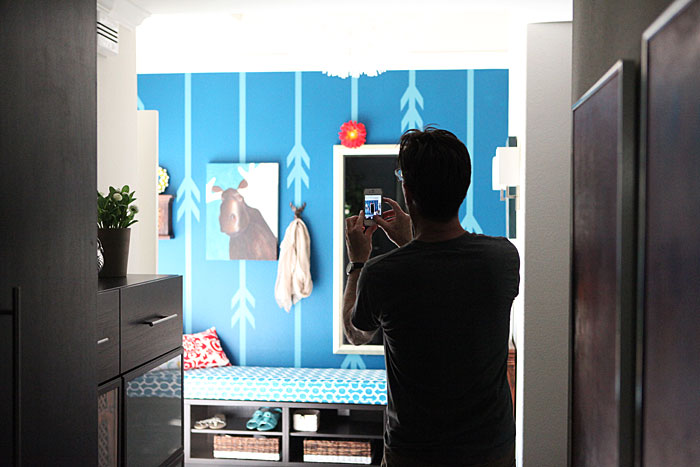 Meanwhile, Edmund showed a little love for our
entry hall.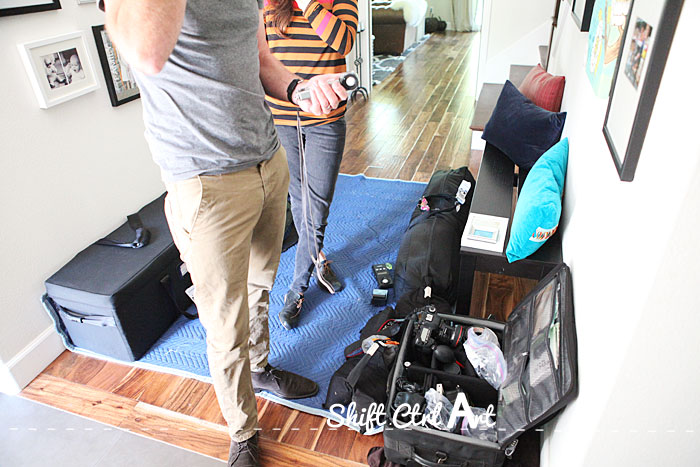 Edmund and Cris brought in suitcase after suitcase filled to the rim with photo equipment. I may have drooled into one or two of them by accident.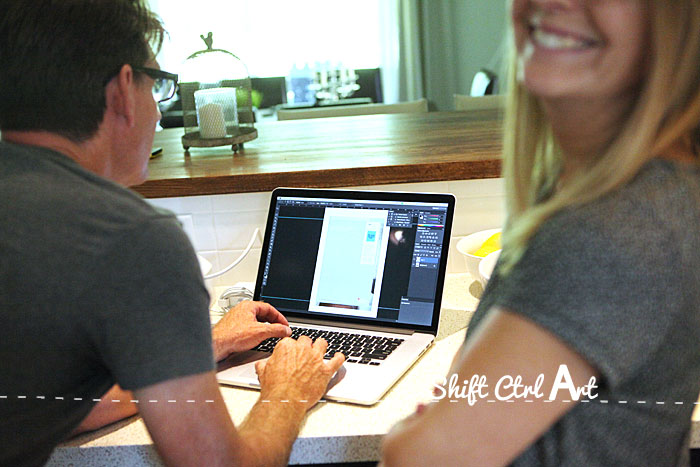 The morning was spent hanging pictures, fluffing and staging and setting up lights, taking shots, then scrutinizing them on Edmund's laptop. Repeat, repeat, repeat. That really spoke to this perfectionist's heart

It was an absolute joy watching Laura work on the photo styling. I want to be her when I grow up

I soaked it all in as much as I could.
When everything was ready for the main shots, we broke for lunch. I had made lunch for us all and we ate outside on our
newly finished patio
.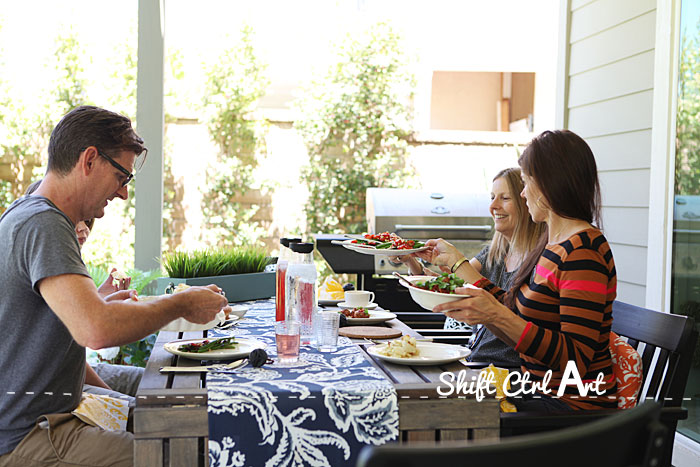 Here is what we had for lunch: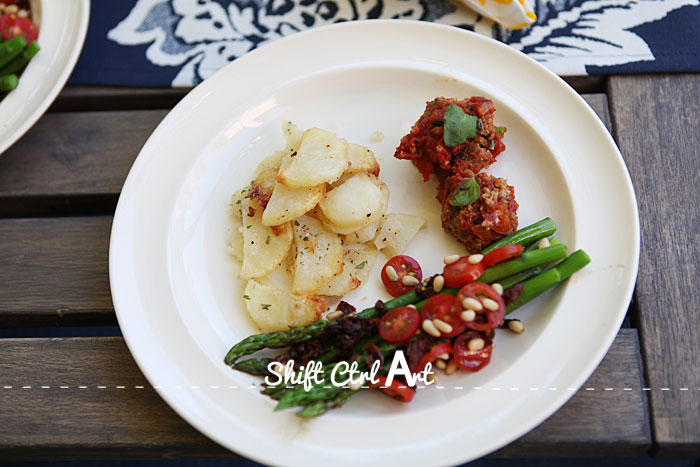 I made fresh herb quinoa lentil
balls
orbs with garlic potato torte and flash cooked asparagus in a balsamic vinaigrette, sun dried and plum tomatoes sprinkled with pine nuts. I used the same balsamic dressing as I made for
this salad.
I will post the recipes in an upcoming post.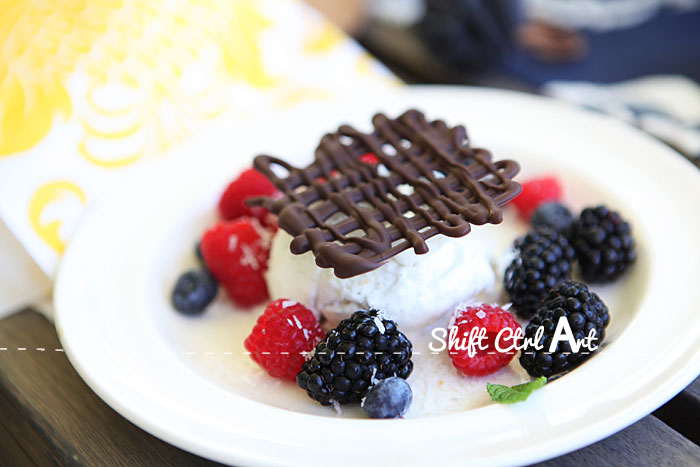 For dessert, I made a lime coconut ice cream from scratch. I served it with a chocolate grid, mixed berries and toasted unsweetened coconut. Recipe will also be forthcoming. This is such a great non-dairy dessert and quite easy to make.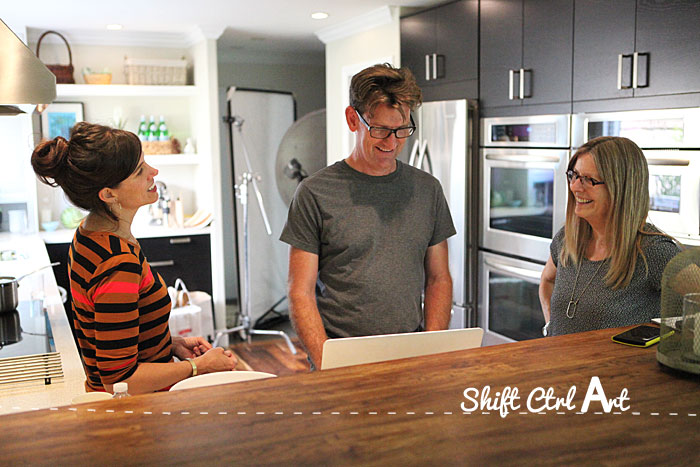 After lunch, they finished up shooting the main shot, then went into all the detail shots.
They worked with notes and print-outs off my blog to make sure they got everything they needed. One of the notes was to make sure B's Koala drawing was documented. And it was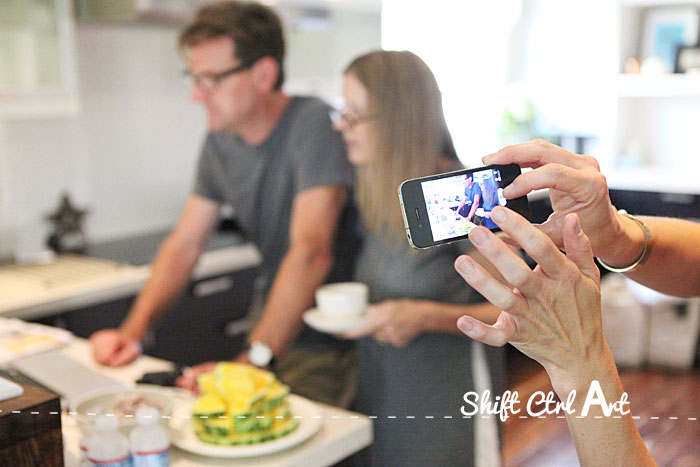 Cris and I documented the day with our cameras. I am so glad I have all these pictures. My arm was red from pinching myself. I also bought one of the accessories from Laura, because a - it was just the perfect mat for our space and b - I realized afterwards that every time I see it, I think: "Yes, they really were here". Not just in my head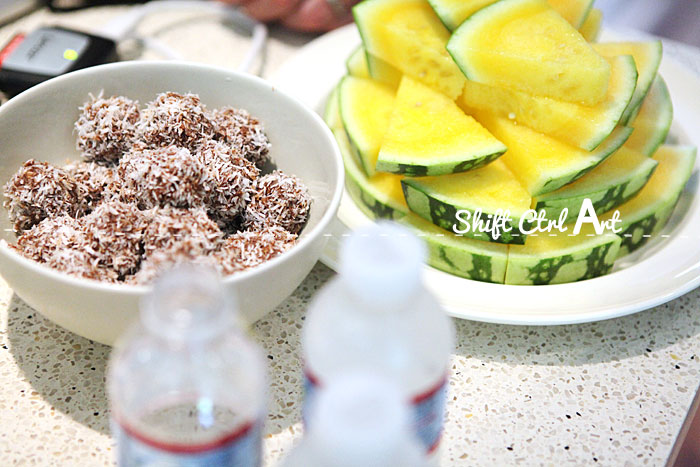 In the afternoon, I served some yellow watermelon and my home made
chocolate coconut oatmeal truffles.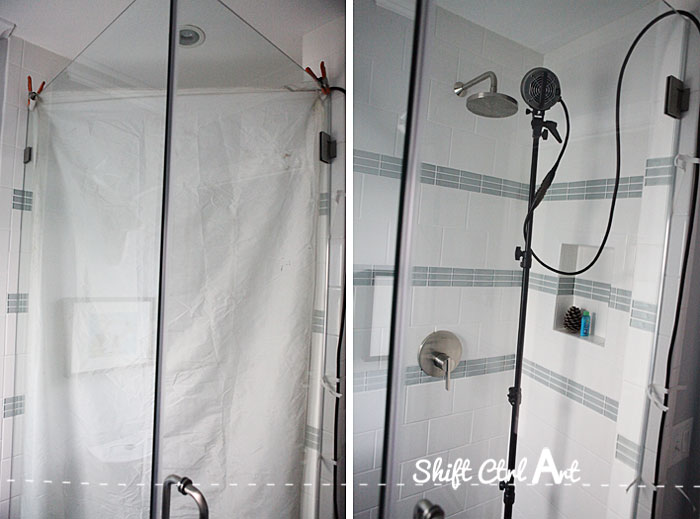 Here is some of the dress changes my shower went through. Pfffftttt!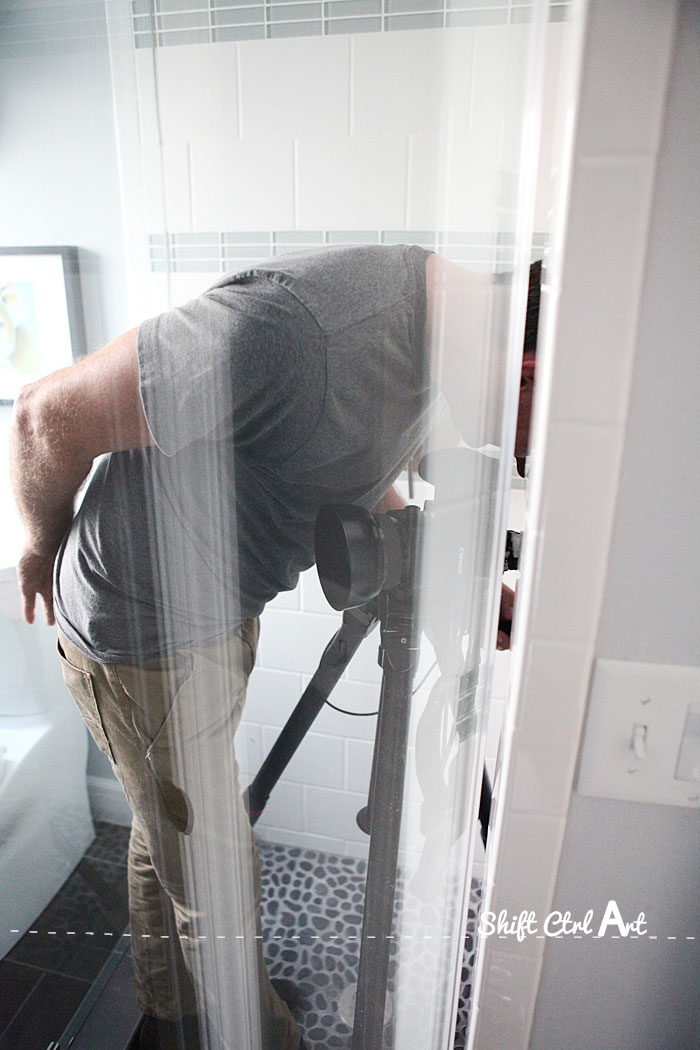 Here Edmund is folding himself into a pretzel to fit in a shot of a detail.
I whisked Cris away for 5 minutes and coaxed her into snapping a couple of pictures for my blog since I had already combed my hair and ironed my outfit. She did an outstanding job and I put this collage up on my
About page
: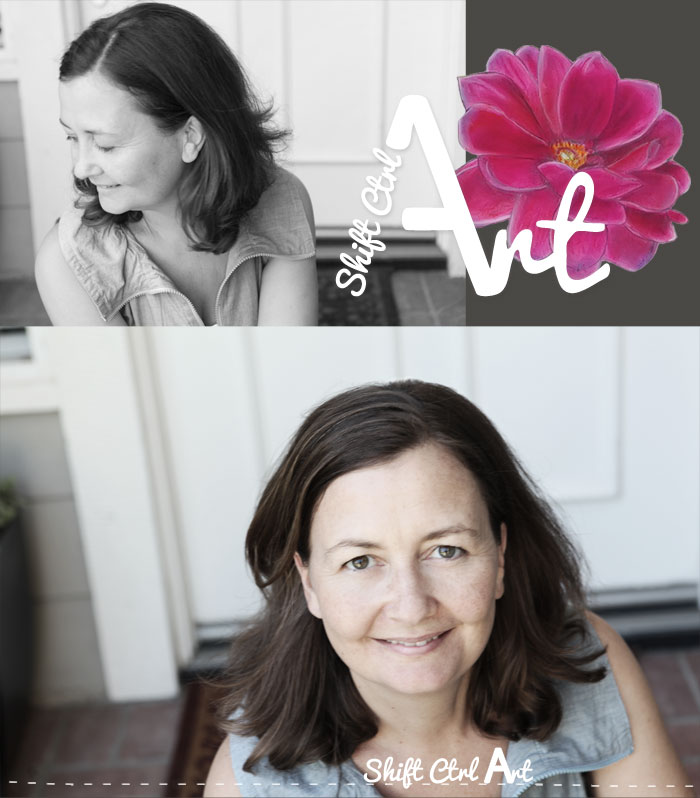 After that, it was time
for my closeup
to shoot me in the bathroom. I got to wear my new
orange bracelet
in the shoot.
Laura approved my outfit and made sure everything was in the right spot. At the right time.
Can I just say how awesome it was to talk with Laura about all things design and decorating. Heaven. I so rarely meet and talk with anyone who has my specific interest, that when I do, it's just so amazing and takes me a bit by surprise how much I love it. What can I say. I just love to hang out with creative people.
Edmund was so great at capturing me from my good angle, getting a genuine smile and a great posture. I have to be honest, this was the part I was the most nervous about because I don't have the easiest mug to photograph. He definitely nailed it and I am so happy with the photos he shot.
What stood out to me was that when we discussed which images were best, we were all looking for the same things in terms of composition, scale, and look. You know, details down to the last pore.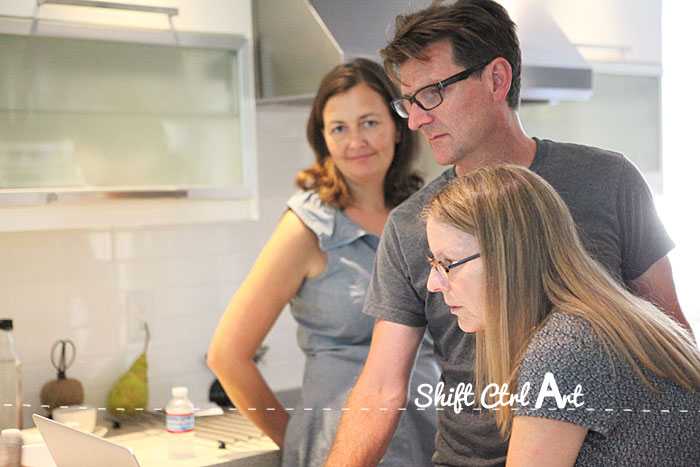 After my shoot was done, I looked at the clock and the day had just whizzed by. They had been here for more than 9 hours.
What a whirlwind. I didn't want the day to end, but of course it had to...
We hugged and said our goodbyes. Then we waved...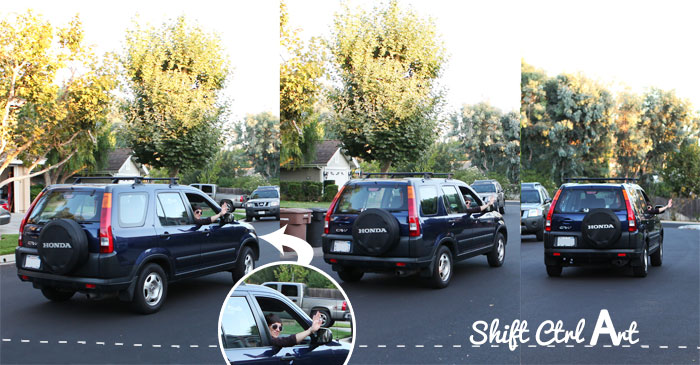 Can you see me in the reflection with my white hanky, wiping off a little tear as they were leaving?

Some days you have experiences that just fills you creatively. This was such a day. I was practically beaming the rest of the evening, we didn't even have to turn on the lights when it got dark...
Thanks BHG for a wonderful day that I will never forget!
Next:
the first - very colorful - patio reveal
Share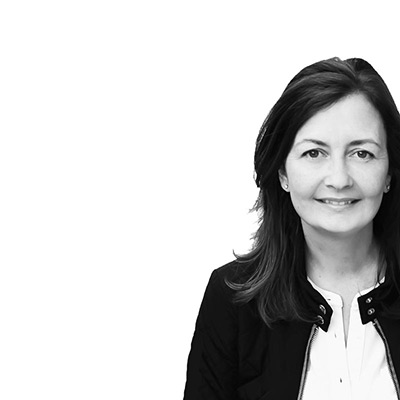 Categories
Better Homes and Gardens photo shoot - vini, vidi, vici is posted in the category
Guest Bathroom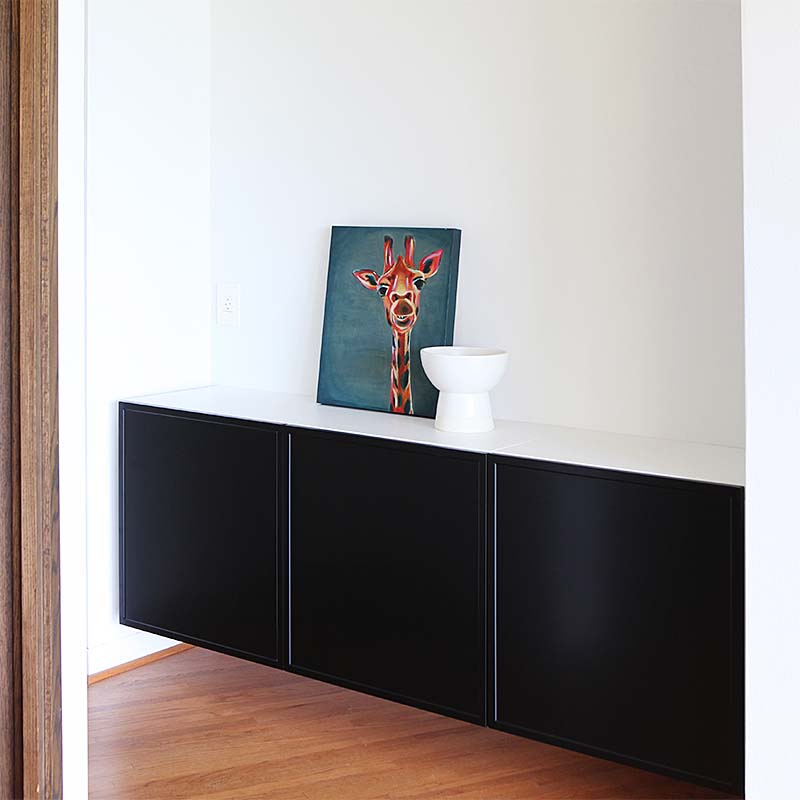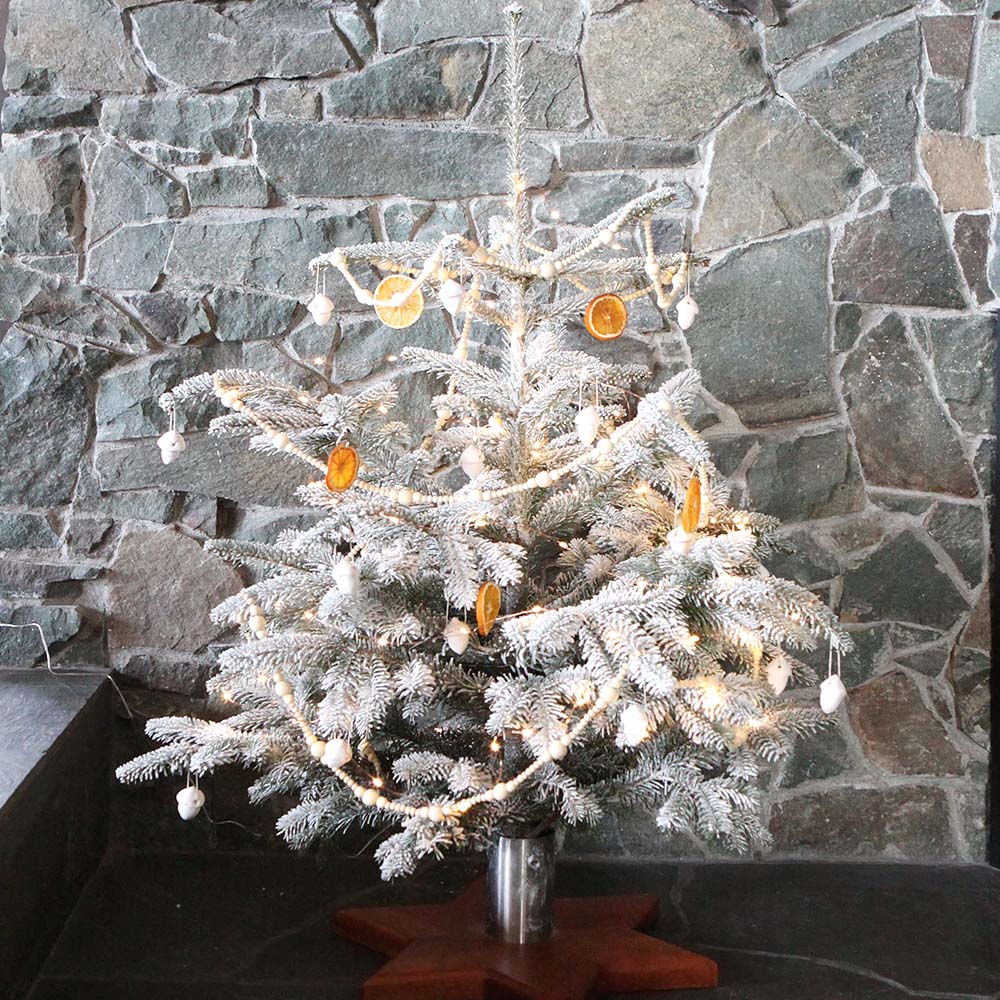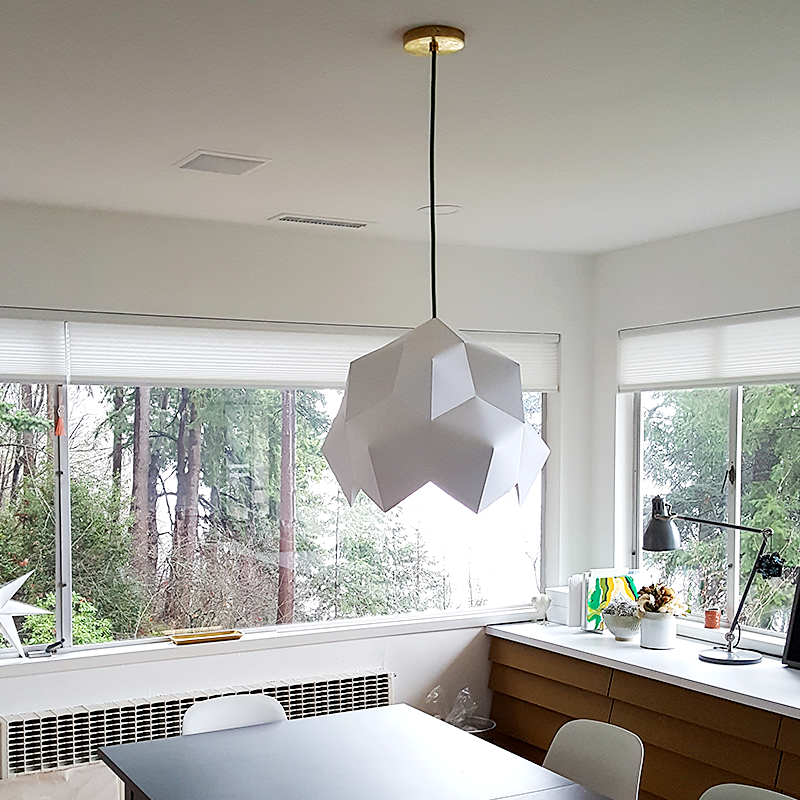 Search
We have been featured here
Full list
here
Search
We have been featured here
Full list
here