Chocolate Coconut Oatmeal truffles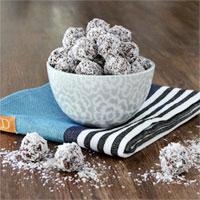 As seen on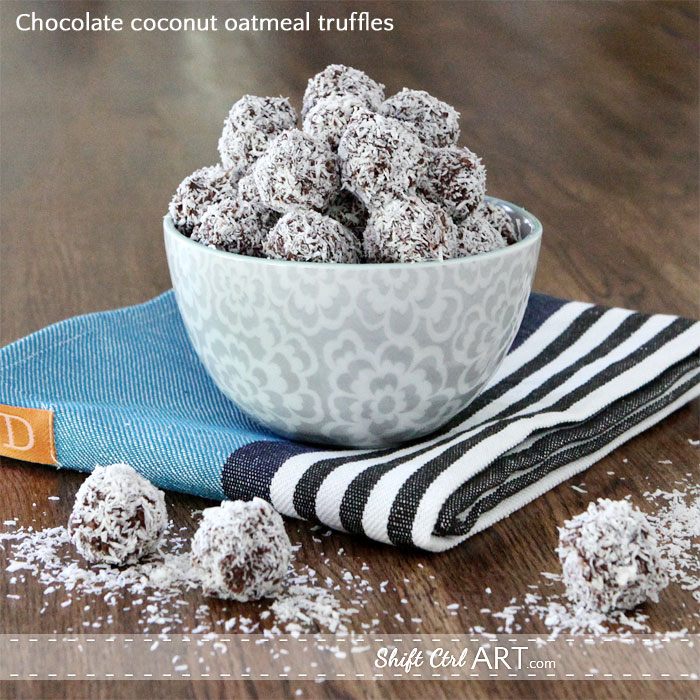 These truffles are so delicious and so very chocolate-y. With no cooking involved they are easy to make and a great recipe for kids as well.
They are vegan and gluten-free
Chocolate coconut oatmeal truffles
Makes about 30 truffles.
1 cup of oats - gluten free: I use Bob's Red Mill.
1/2 cup shredded unsweetened coconut. I use Sprout's organic.
1/2 cup coconut oil - I use unrefined, organic.
1/3 cup agave or honey (but won't be vegan, then)
5 tbsp unsweetened cocoa powder. I use Trader Joe's fair trade, organic.
3 tbs water
1/2 tsp vanilla sugar or extract.
4 drops of almond extract (optional)
For rolling: 1/3 cup of shredded unsweetened coconut.
Combine all ingredients with a fork. Make sure all the fat has been mixed well with everything else. If they seem dry, you can always add another tbsp of water, but wait until everything is very well combined before making that call.
Roll into just under 1 inch balls and cover in shredded coconut.
Now for the difficult part: chill for 10-15 minutes. This will make them a bit more firm and give the oats time to soak up the moisture. 10-15 minutes can seem so long all of a sudden, right? ... but so worth the wait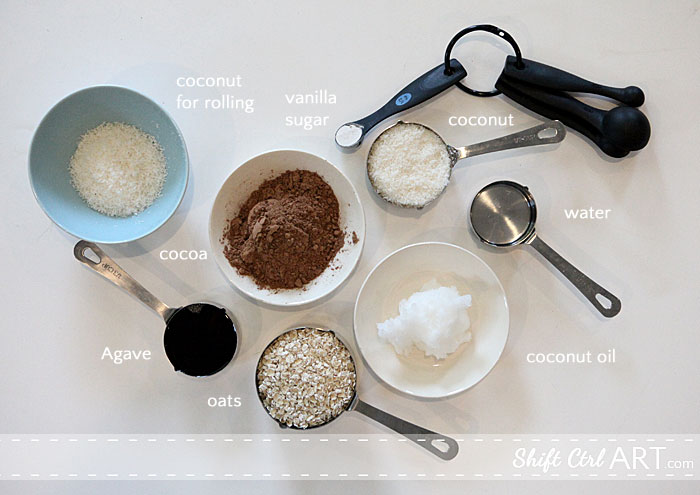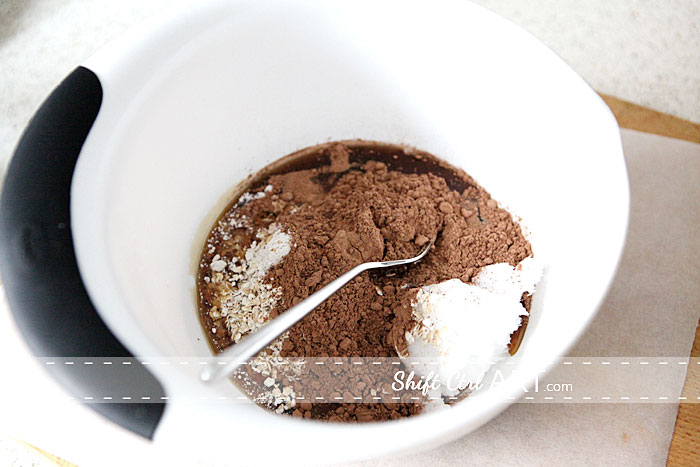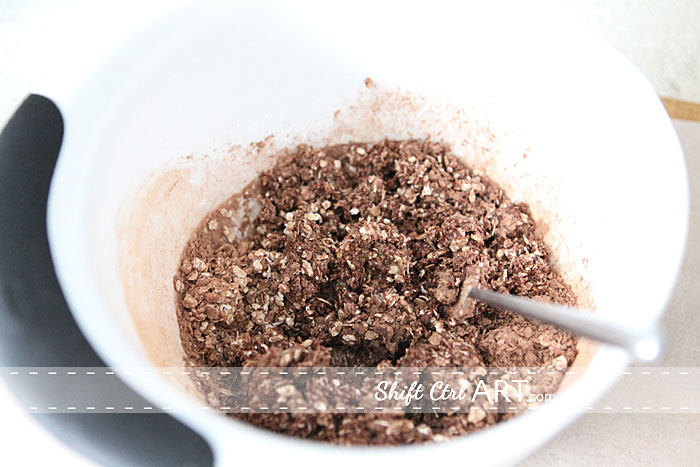 It might seem dry when you start stirring...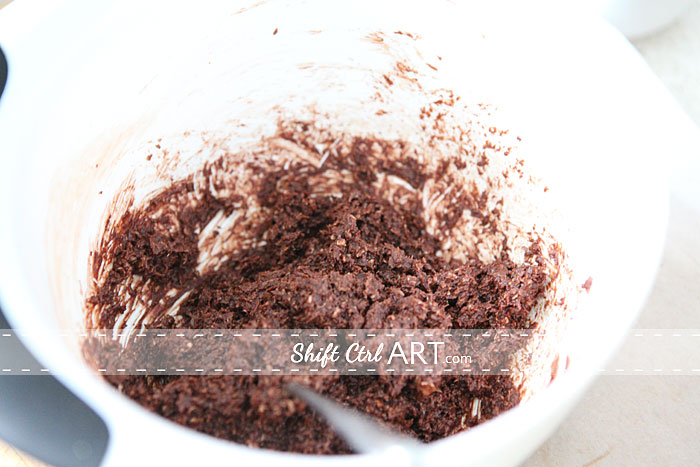 However, after about 30 seconds you should see all the ingredients combining nicely like this.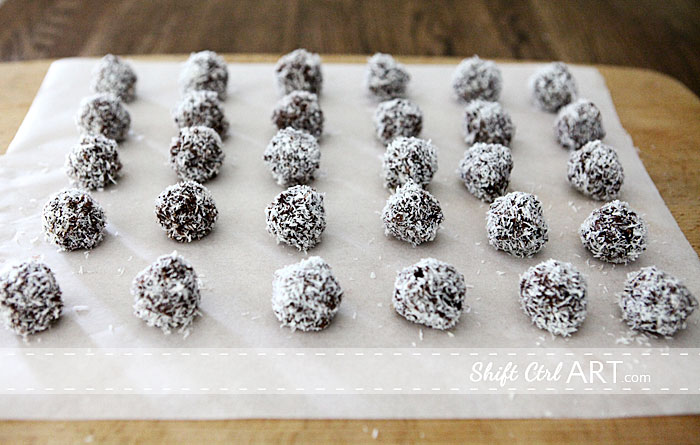 Roll into balls and cover with coconut. Chill for 10-15 minutes. This will make them a bit more firm and give the oats time to soak up the moisture.
How did I get the bowl in the main photo looking like that?` Hover over the camera icon to see - website only.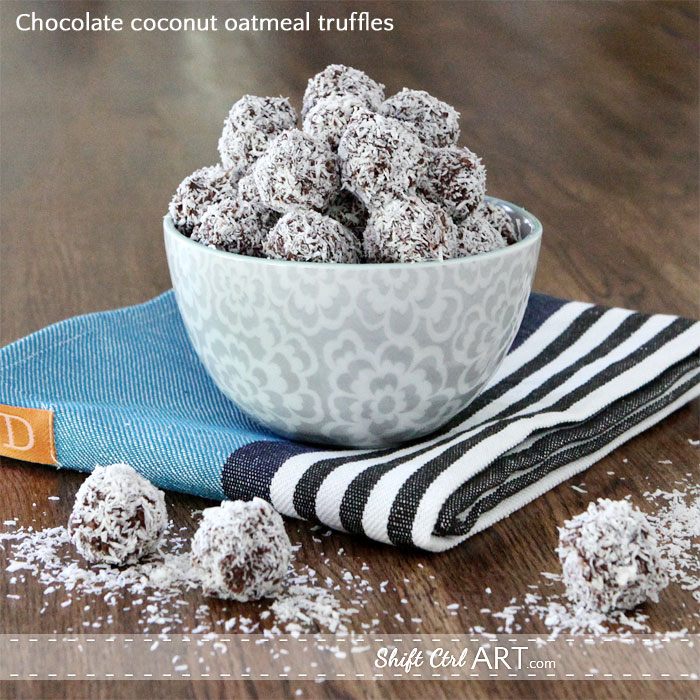 They will keep in the fridge for several days. Question is: will you let them?
Linking to
Anastsia's Skinny parade
- Serving size 3 truffles - 180 cal.
How was your weekend? Did you cook? clean? remodel? Let me know in the comments.
Share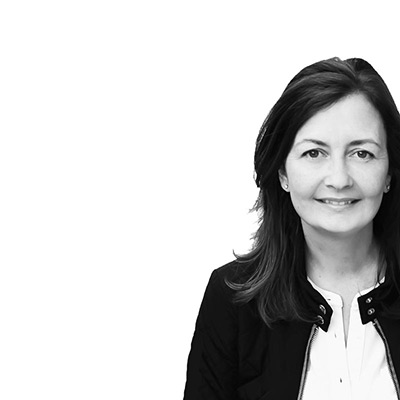 About Katja Kromann
I am a Danish American decorating life in Seattle. I love all things design and DIY.
I can't think of anything more fun than coming up with project, making it, photographing it and sharing it with you on my websites.
I am a
Graphic Artist
and home maker by day.
AHomeForDesign.com
AHomeForFood.com
AHomeForCrafts.com
Categories
Chocolate Coconut Oatmeal truffles is posted in the category
Instagram
Search
We have been featured here
Full list
here
Search
We have been featured here
Full list
here