Paleo chocolate and Paleo almond bark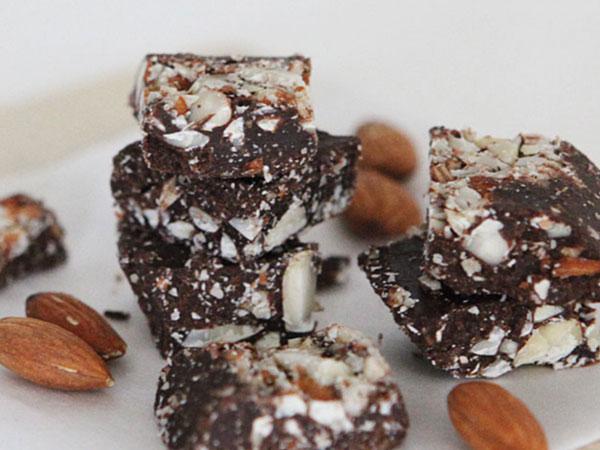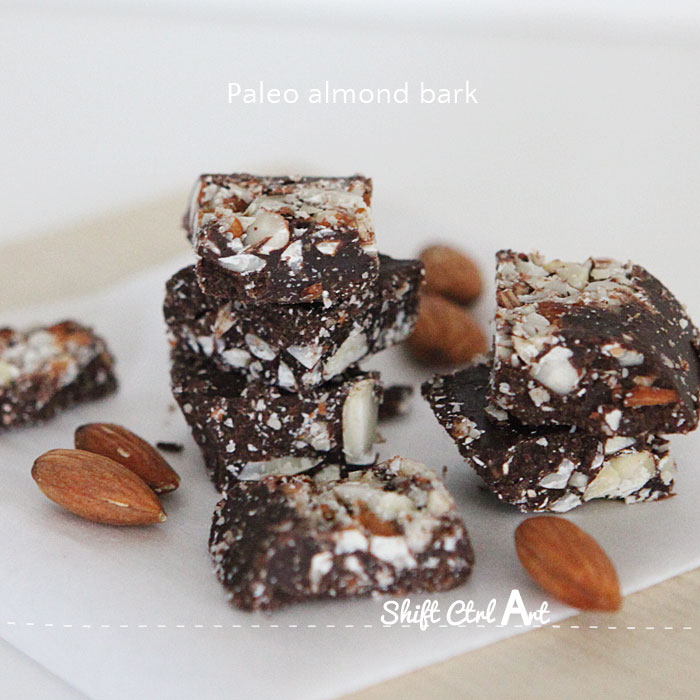 What says Celebrate better than chocolate. I know: nothing

I was searching for some good chocolate and tried buying a couple of recommended organic, fair trade, healthy chocolate bars at whole foods. Blech. They tasted chalky and not very delightful and quite a few of them, that I did not even buy had ingredients in them that I did not want to eat.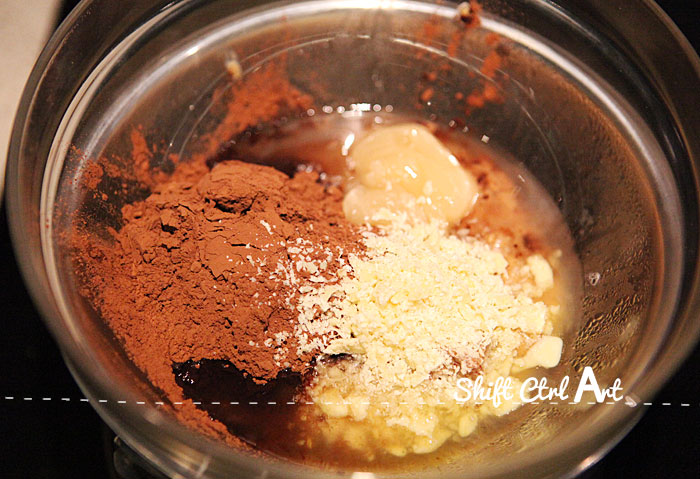 So I searched the web and happened on
WellnessMama.com
. I tried her recipe which is simple, but calls for cacao butter. Her recipe tasted fantastic, but since cocoa butter is hard to come by and a bit expensive - ok a lot!, I continued my search and found another recipe on
Rocofit.com.
I of course combined the two and made my own amendments and here is what I did:
3 tbsp organic coconut oil
3 tbsp creamy almond butter
5 tbsp fair trade organic cocoa powder
1/4 tsp vanilla extract
1 1/4 tablespoons organic or raw honey
1 tbsp cocoa butter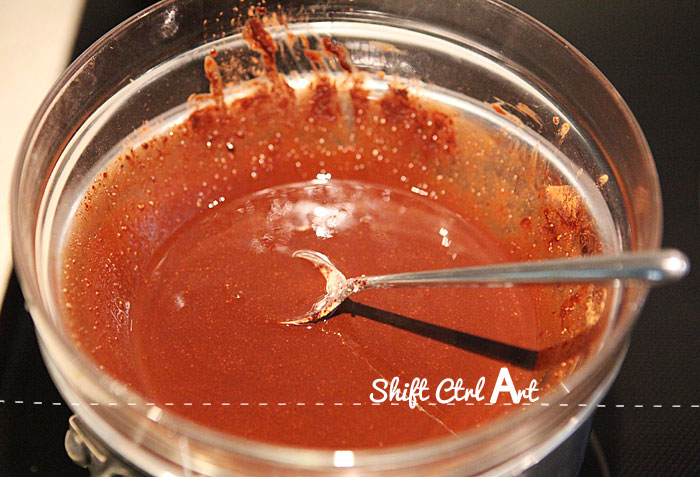 Melt everything in a double boiler. I use a bowl over a pot with some water in it. The water should not touch the bowl. I tried it both ways and the cocoa butter does not like the water to touch. It told me so in no uncertain terms.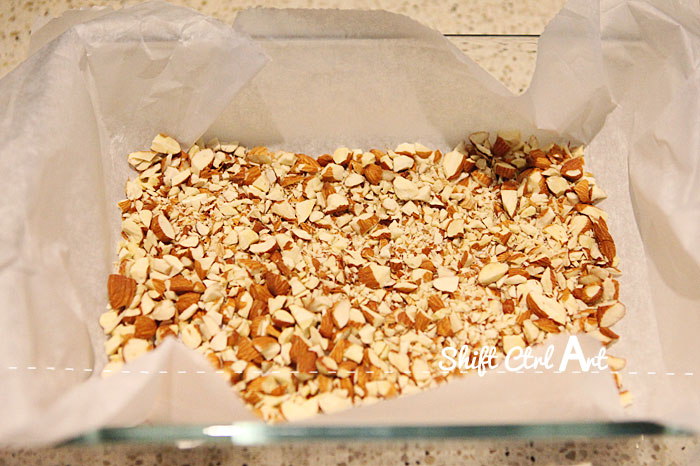 For the almond bark, I chopped some almonds and put them in a small pan lined with parchment paper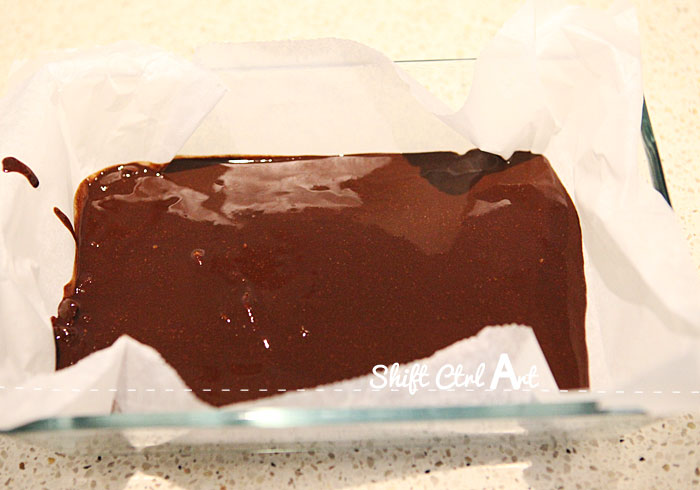 Then I poured the chocolate over top.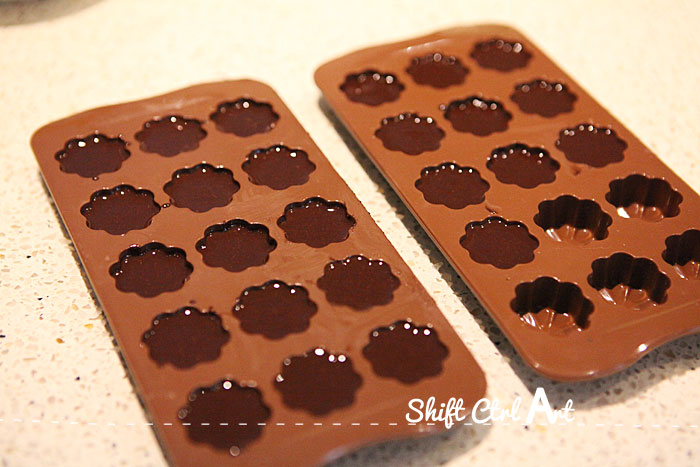 I also made some solid chocolate pieces in these silicone molds.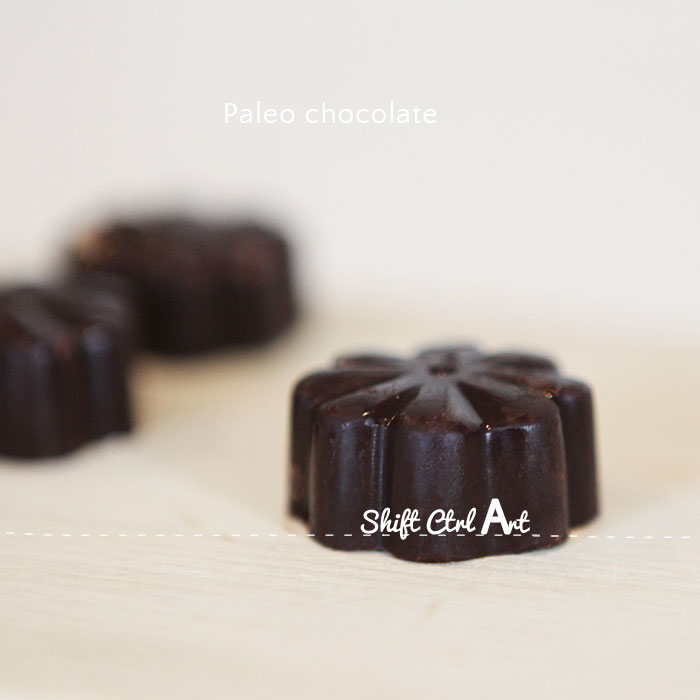 They came out like this.
Word of caution: These are extremely good straight out of the fridge, but they do not keep the shape at room temperature. If that is what you want you have to follow the recipe from
WellnessMama.com
which is also really really good! I have made both.
The chocolate also tastes great as a chocolate sauce. When I say great, I mean finger licking great

I am going to celebrate Christmas Eve Paleo style. I am having organic free range duck with roasted sweet potatoes, red cabbage salad with oranges and cranberry orange compote. For dessert I am going to have our traditional Cherry cloud, but modified a bit. I am using lactose free heavy whipping cream and omitting the rice. So basically whipping cream with vanilla and chopped almonds. Maybe a little cherry sauce on top.
I will be back on January 2nd with my recipe for Paleo bread once we are all ready to shed a few Christmas pounds

I wish you all a merry Christmas and a happy New Year.
Share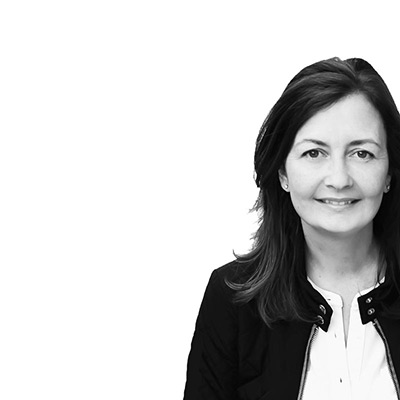 Search
We have been featured here
Full list
here