Raspberry ice cream -1 of 3 easy desserts to make with my vanilla egg base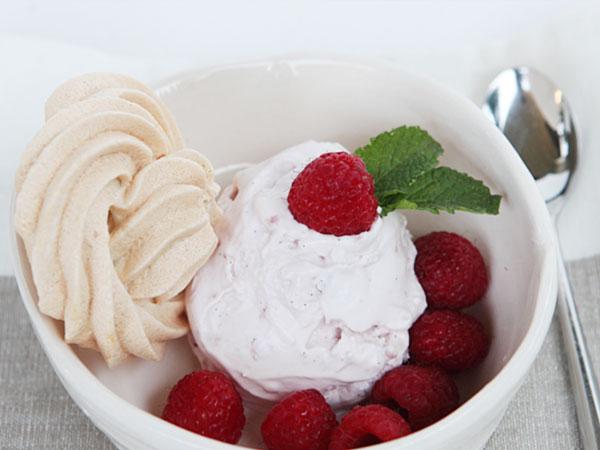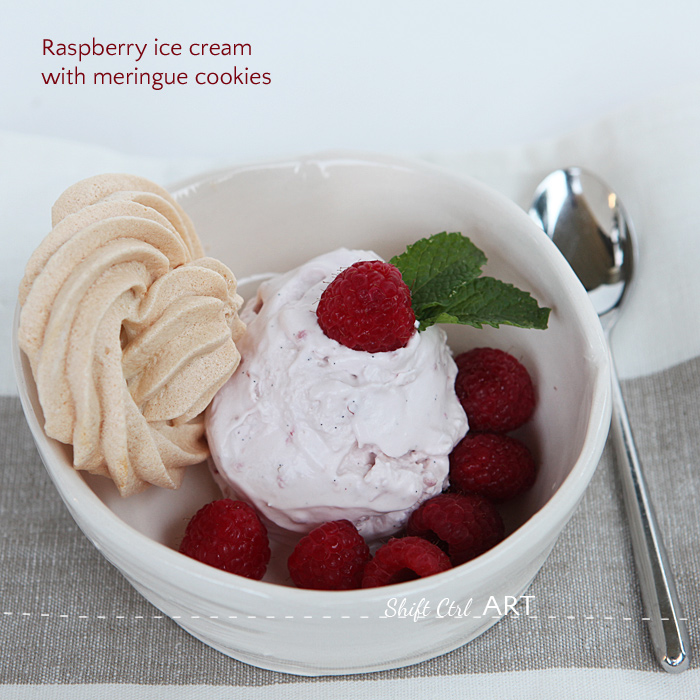 Today is the last day of dessert week here at Shift Ctrl Art. I have shared tried and true recipes for
French Macaroons
,
Chocolate Eclairs
,
Crème Brûlée
, and my own recipes all made with the same egg base making
Buttermilk "Cold Bowl"
,
Apple pouffe
,
Meringue cookies
and now it is time for the final one: Raspberry ice cream.
It is so creamy and yummy and the egg base gives the ice cream that rounded flavor that you just can't get by using milk, cream and sugar alone. The raspberries give the ice cream just a hint of tartness to perfectly compliment the creaminess of this crowd pleasing dessert.
Here is how to make it.
Start out by making the egg base.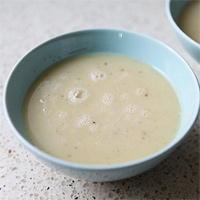 Make 3 crowd pleasing desserts
from this vanilla egg base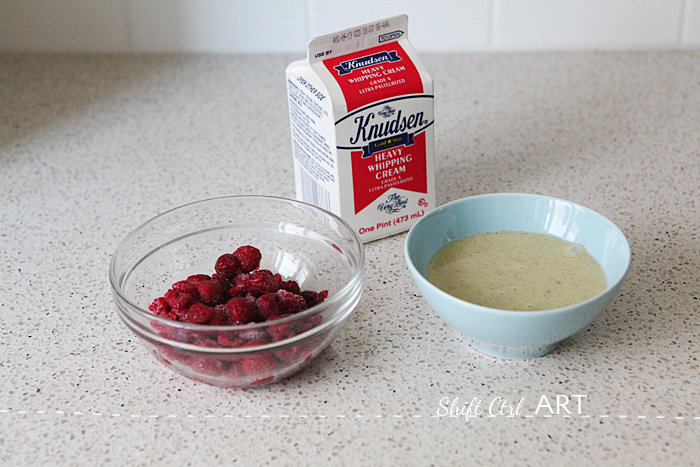 1 cup of frozen organic raspberries
1 pint of heavy whipping cream
1
vanilla egg base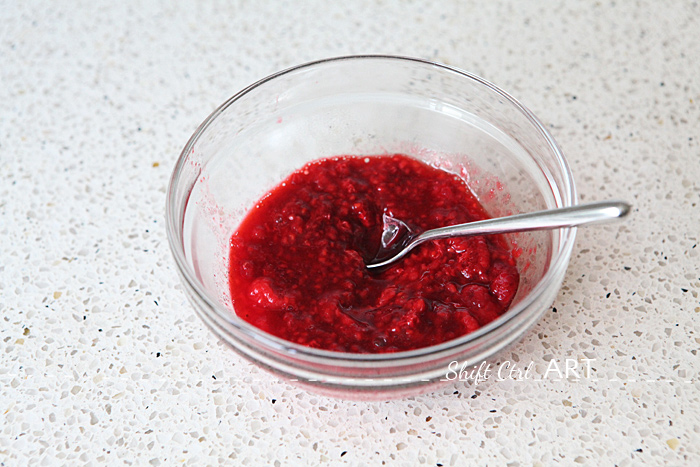 Thaw the raspberries and mash them up a bit with a spoon.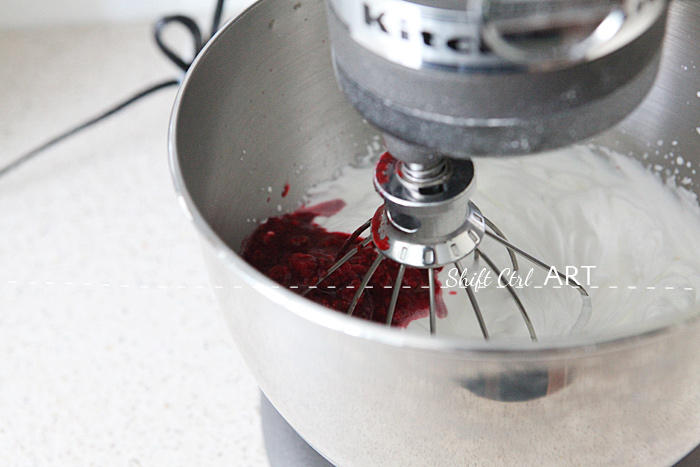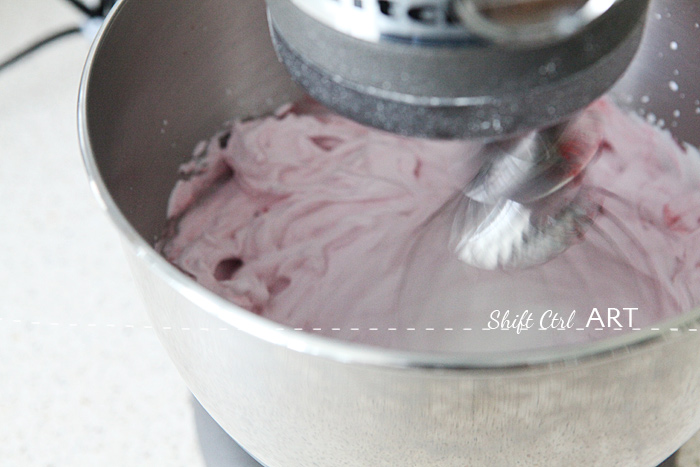 Whisk the whipping cream, and when it forms peaks, add the raspberries and continue whisking until mixed. Don't over mix.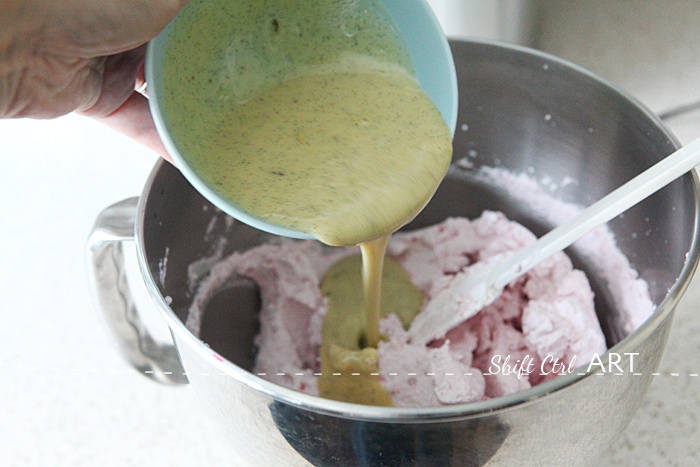 Fold in the vanila egg base with a spatula.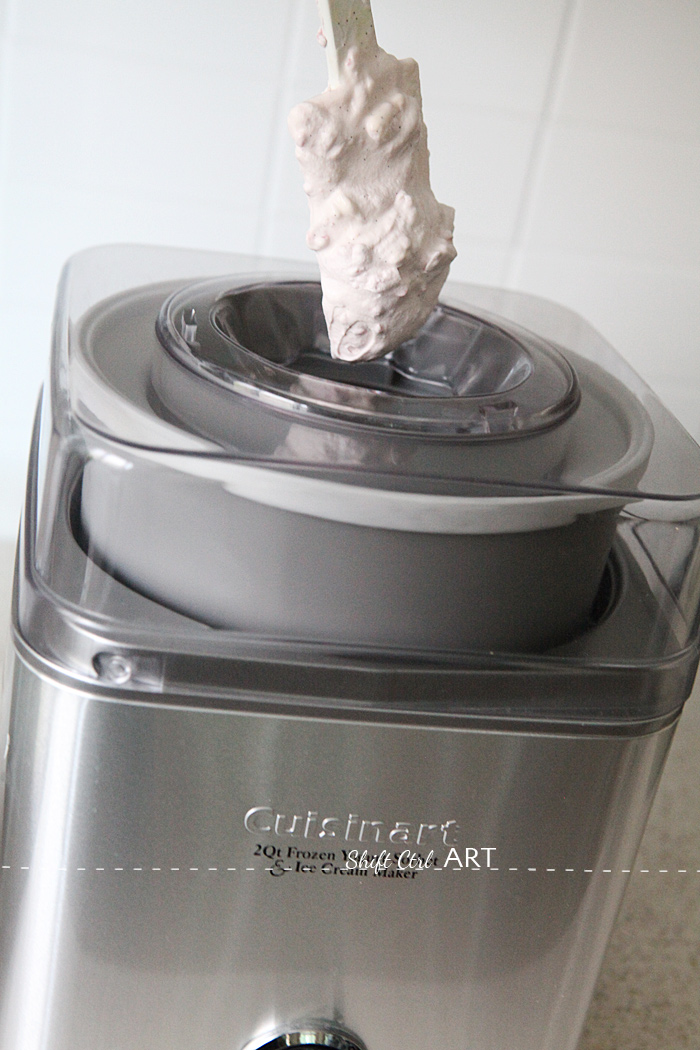 If you have an ice cream maker, use your machine's instructions and finish the ice cream in that.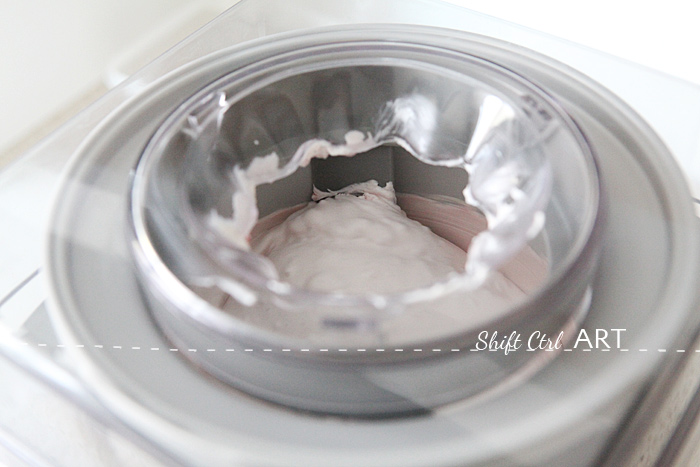 I let mine spin for about 20 minutes.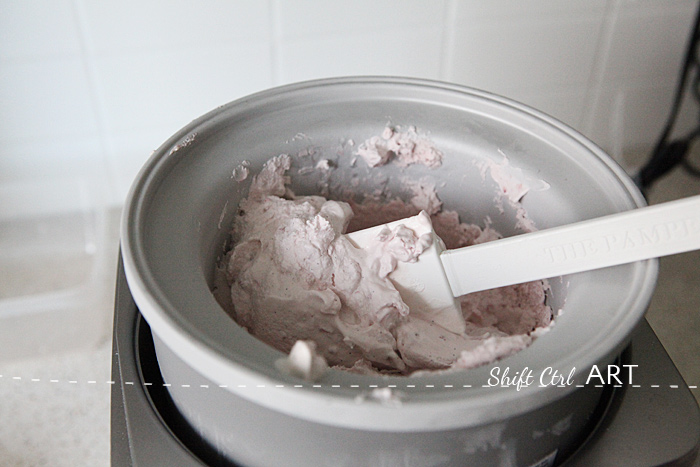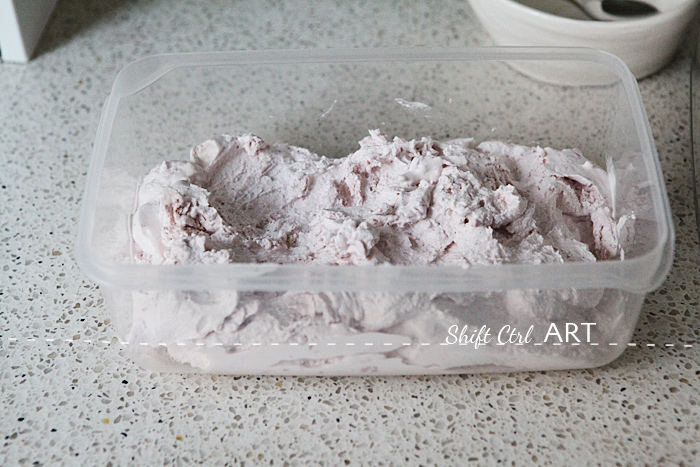 Then I scooped it into a container to freeze a bit more. If you don't have an ice cream make, just skip that step and pour your finished mixture directly into a container and freeze. Stir the mixture every once in a while for the first couple of hours.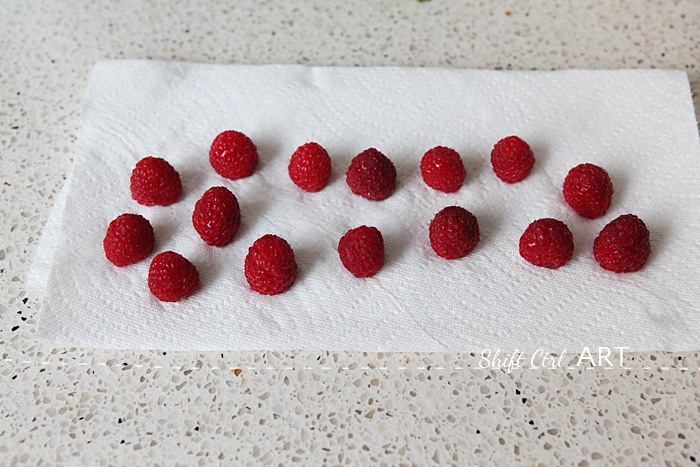 While the ice cream is freezing, prepare some fresh raspberries for garnish (pynt) and let them dry on a piece of towel. And why not use the egg whites left over from making the egg base to make a sheet of
Meringue cookies?
When the ice cream is frozen, put a scoop into a bowl, garnish with a few fresh raspberries and some mint leaves and serve with a meringue cookie.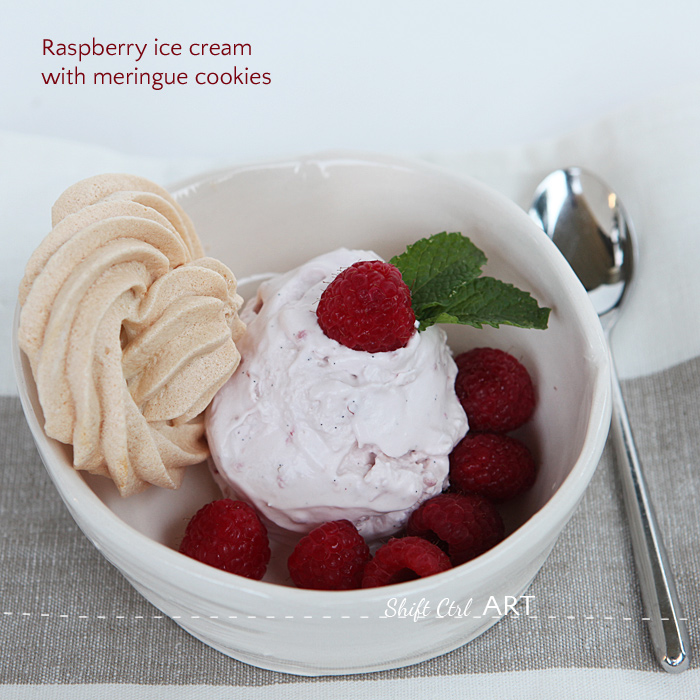 The bowl you see here is one that B made in our recent pottery class. I will write a full post on them in a bit. You may have seen another one of his bowls in this
salad recipe
. I use it daily for our salad vinaigrette.
Here are the other two desserts you can make using the same egg base as your starting point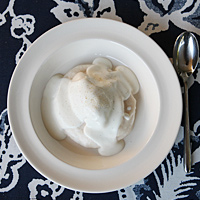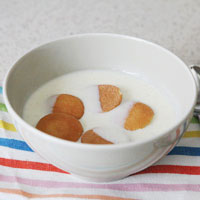 Apple pouffe recipe
Buttermilk "cold bowl" dessert recipe
And here are the other three desserts that B made during our June Cooking days that I posted over on
B's Corner
.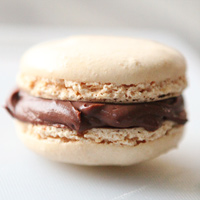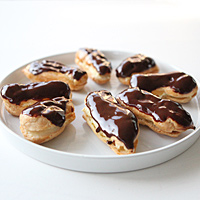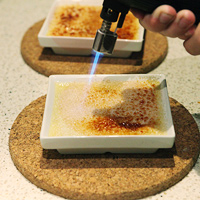 French Macaroons
Chocolate Eclairs
Crème Brûlée
More
recipes here
Share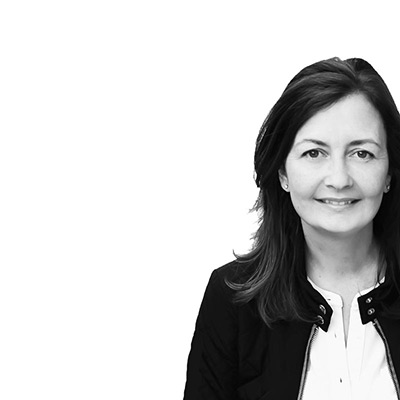 Search
We have been featured here
Full list
here