Buttermilk 'cold bowl' dessert - 1 of 3 easy desserts to make with my vanilla egg base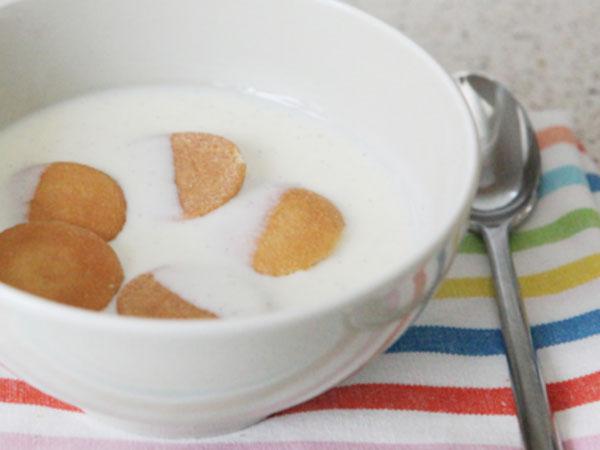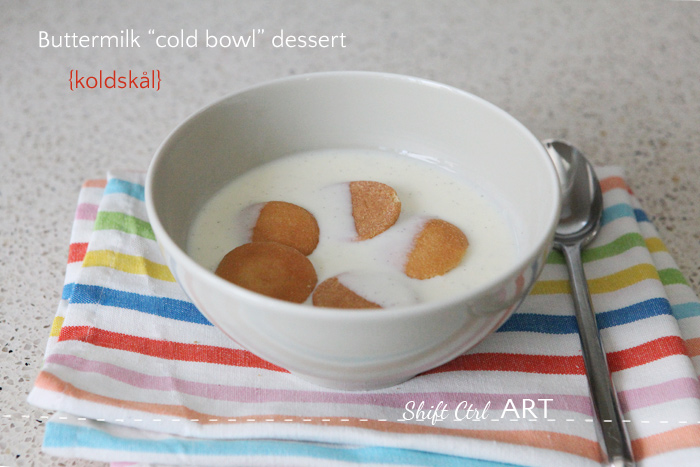 Here is another great dessert that is sure to please the crowds: Buttermilk "cold bowl" dessert. This is a traditional Danish summer time dessert. It get's it creaminess from the Buttermilk and it's sweetness from the vanilla egg base. It tastes great with "kammerjunker" or the best American alternative that I have found: Nilla wafers.
Here is how you make it.
Start out by making the egg base.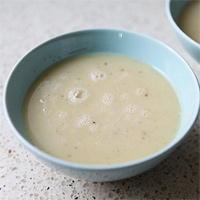 Make 3 crowd pleasing desserts
from this vanilla egg base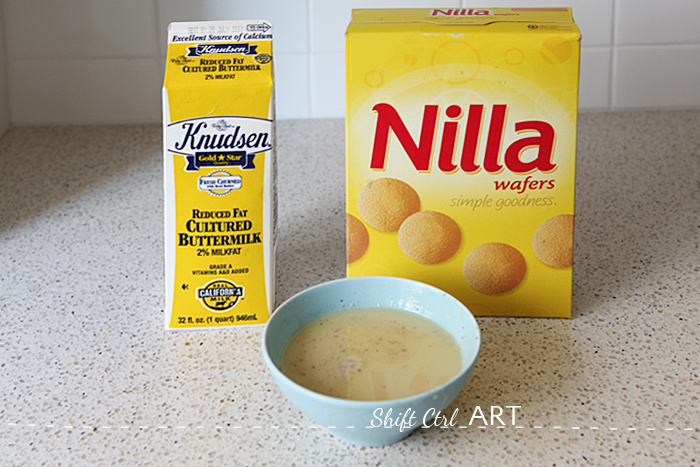 Buttermilk "cold bowl" dessert
1 egg base, chilled
1 quart of buttermilk
1 table spoon of fresh lemon (not pictured)
Mix, serve with Nilla wafers.
Yes, it's one of those really difficult ones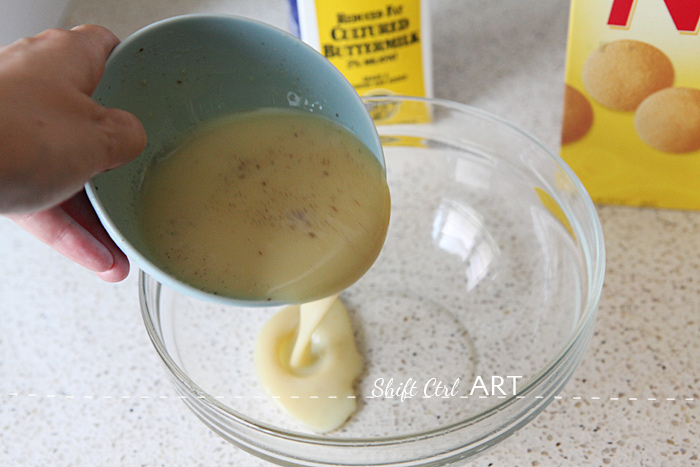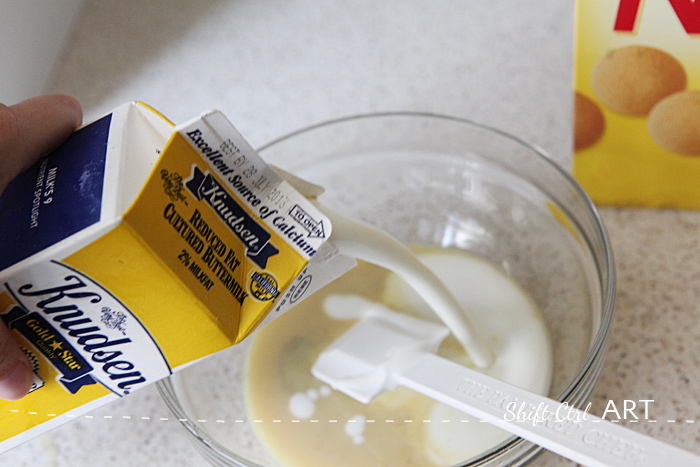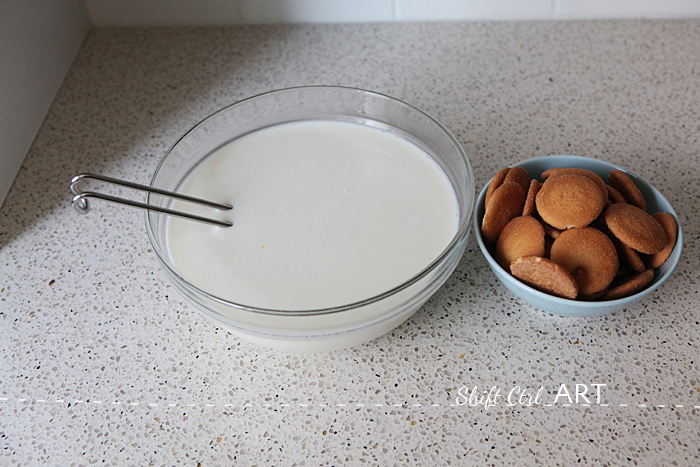 Still, I managed to get three whole step by step shots of it.
Next, I was trying out a gluten free alternative to the Nilla wafers.
I tried these gluten free Vanilla Honey Graham crackers. I love the texture and the bite of these cookies, but the taste was wrong. Not super wrong, but wrong enough for this dish.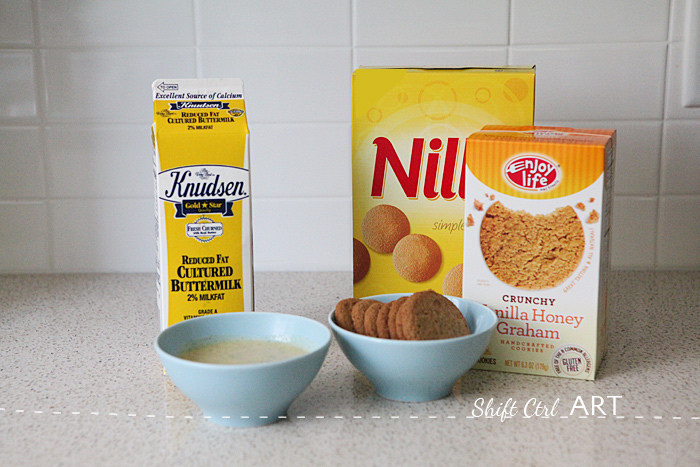 I also searched Trader Joe's for a substitute to the corporation wafers, but no luck there. The search continues...
Until then, I recommend using Nilla wafers for this dessert

On a hot summer day we love to eat corn on the cob with butter and salt, followed by this dessert. It's a summer classic at our house.
Here is a link to the egg base again, which you will need to make first.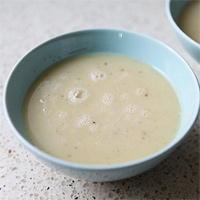 Make 3 crowd pleasing desserts
from this vanilla egg base
Here are the other two desserts using my vanilla egg base: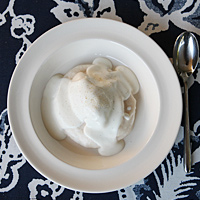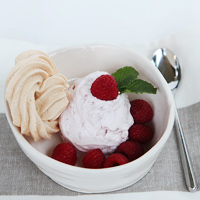 Apple pouffe
Raspberry ice cream
For more desserts using eggs, why not try one of these that B, my son, made in June: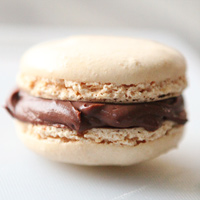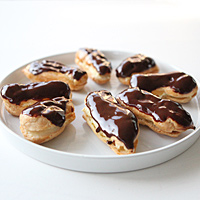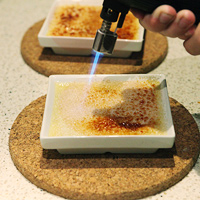 French Macaroons
Chocolate Eclairs
Crème Brûlée
More
recipes here
.
Have you ever made a dessert with buttermilk before?
Share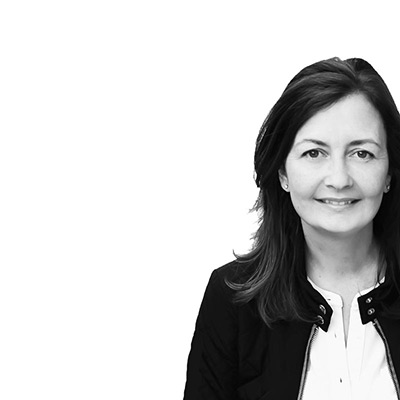 About Katja Kromann
I am a Danish American decorating life in Seattle. I love all things design and DIY.
I can't think of anything more fun than coming up with project, making it, photographing it and sharing it with you on my websites.
I am a
Graphic Artist
and home maker by day.
AHomeForDesign.com
AHomeForFood.com
AHomeForCrafts.com
Categories
Buttermilk 'cold bowl' dessert - 1 of 3 easy desserts to make with my vanilla egg base is posted in the category
Desserts
Instagram
Search
We have been featured here
Full list
here
Search
We have been featured here
Full list
here