October round-up and new word for November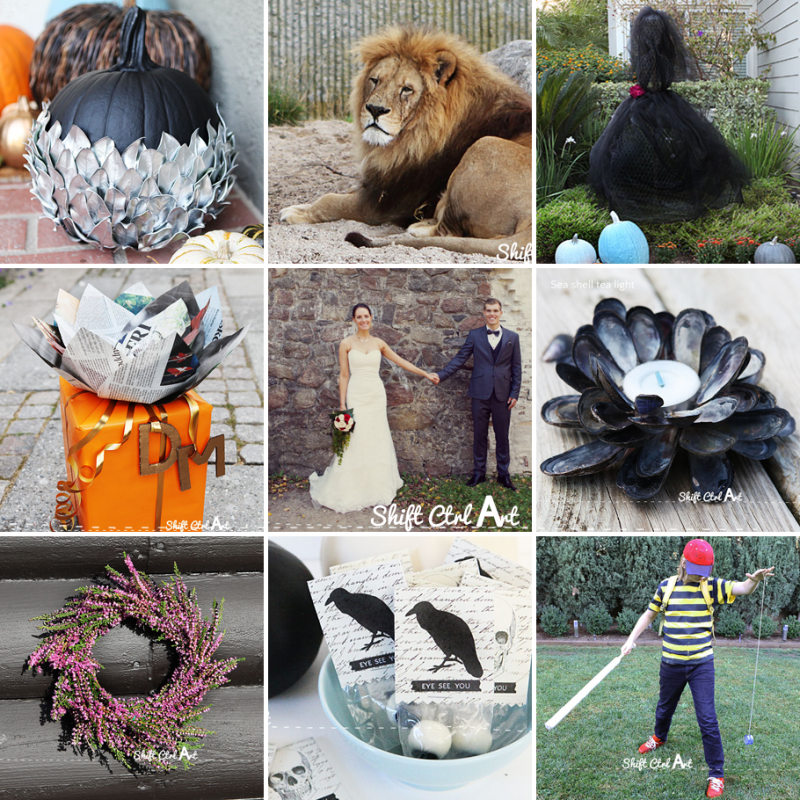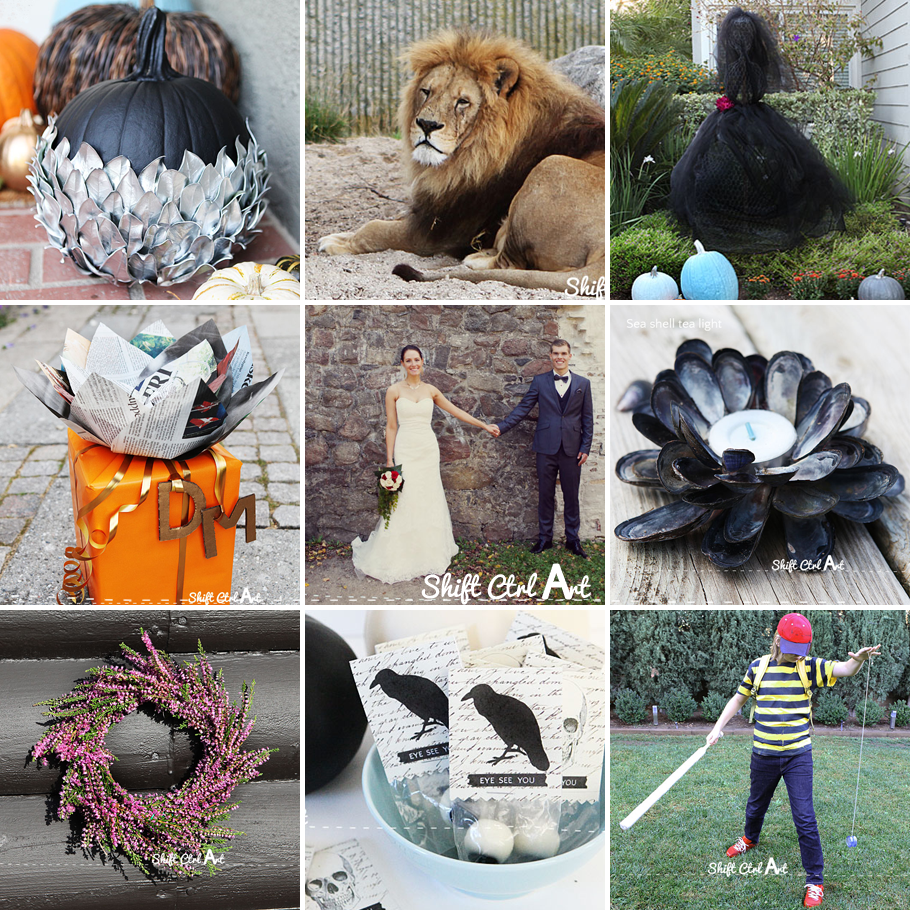 Here is what I have been up in October:
Pumpkin Parade: Silver leaf pumpkin - decorating outside for Halloween
Lions and Tigers and Bears ... and a polar bear butt
The black widow - Muha ha ha - chicken wire and tulle for Halloween
DIY wedding gift wrap for a DIY wedding
Highlights from a September wedding
Sea shell tea light and a glorious sunset over the bay
Heather wreath - and how to make your own wreath form
Put the trick back in Trick or Treat - ghoulish eyes party favor
Halloween costume - Ness from Earthbound - thrifted and spray painted
Of course one of the main happenings was this huge Pumpkin Parade Link party that I threw with all these fabulous bloggers.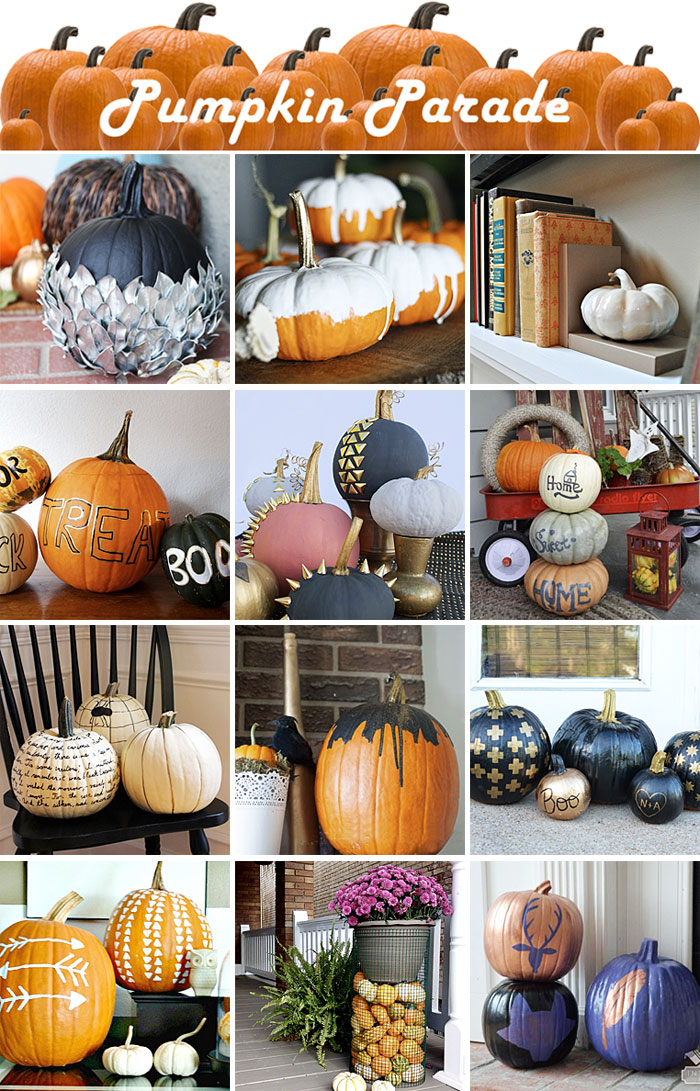 Left to right, top to bottom these were the projects that we all shared. Read more about each project here:
Shift Ctrl Art
Primitive & Proper
Decor and the Dog
A Little Bite of Everything
A Swell Place to Dwell
Newly Woodwards
Boxy Colonial
Wills Casa
Cuckoo4Design
Bliss at Home
Go Haus Go
Interiors by Kenz
We held a link party and spent days looking at pumpkins. Thanks so much for participating!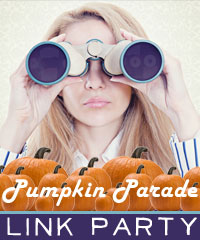 Link party - show us your pumpkins!
Then we came back and featured our favorites. You can see my features here:
Pumpkin Parade features
Word of the month
Word of the month for October was Fall!
I made a silver leaf pumpkin for that.
I do these challenges with
Amber
and this month she made pumpkins for our Pumpkin Parade.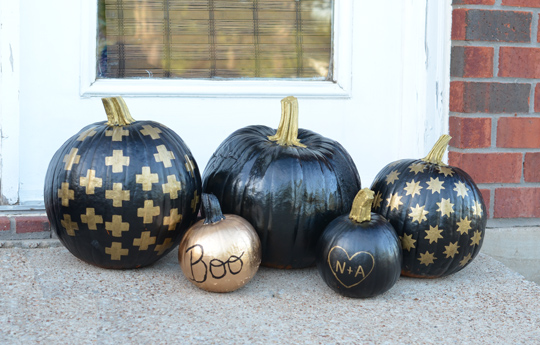 Stenciled pumpkins
by Amber
Yvonne from
Sunny Side Up-Stairs
joined in again this month. So much fun and she made it a double whammy by making a pumpkin for the link party AND word of the month. She was featured after the link party.
See all the features here.
Thanks Yvonne!!
Word for November is Thanks.
As always, you can do a project for our word of the month and be featured in my round up at the end of next month. You have to include this picture and let me know about it.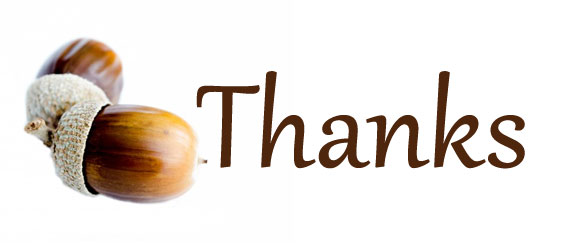 Here is to a fabulous November!!
Share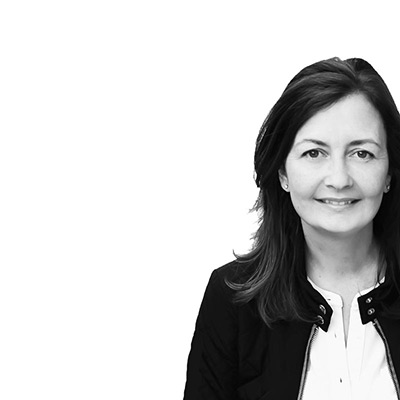 Search
We have been featured here
Full list
here