IKEA dream home - all the mood boards in one spot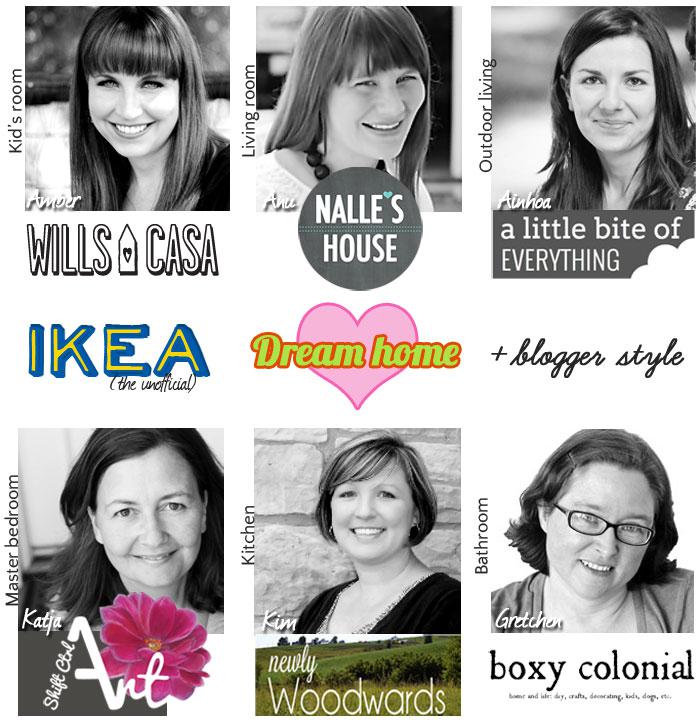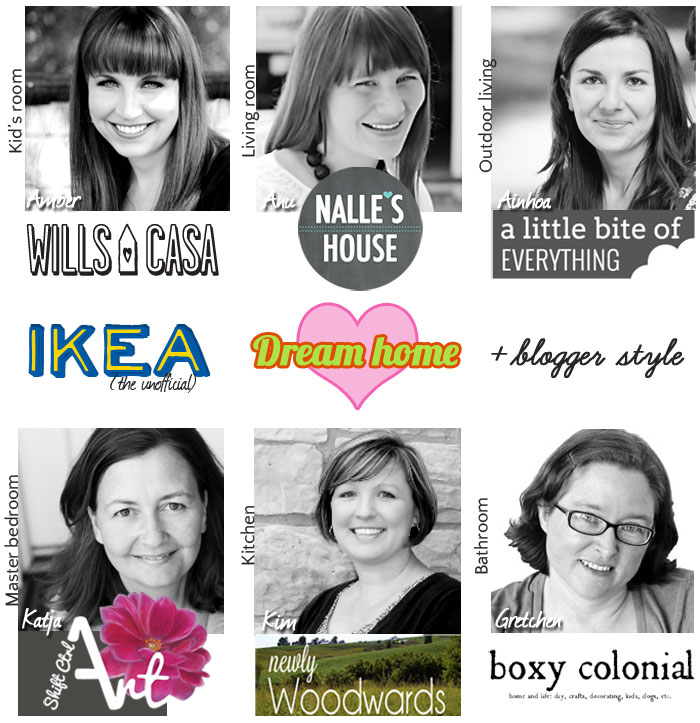 Did you get a chance to see all the fabulous rooms yesterday?
Weren't they fabulous?
If you didn't, here are all the mood boards in one looooong post. For everyone who doesn't mind scrolling.
And later today I am coming back with the last of the posts in this series about an IKEA dream home, where I will show you a different styling of my master bedroom pieces and I will show you a floor plan of how I would set up both styles in my own bedroom, so be sure to come back later today.
First, let's see all the mood boards together: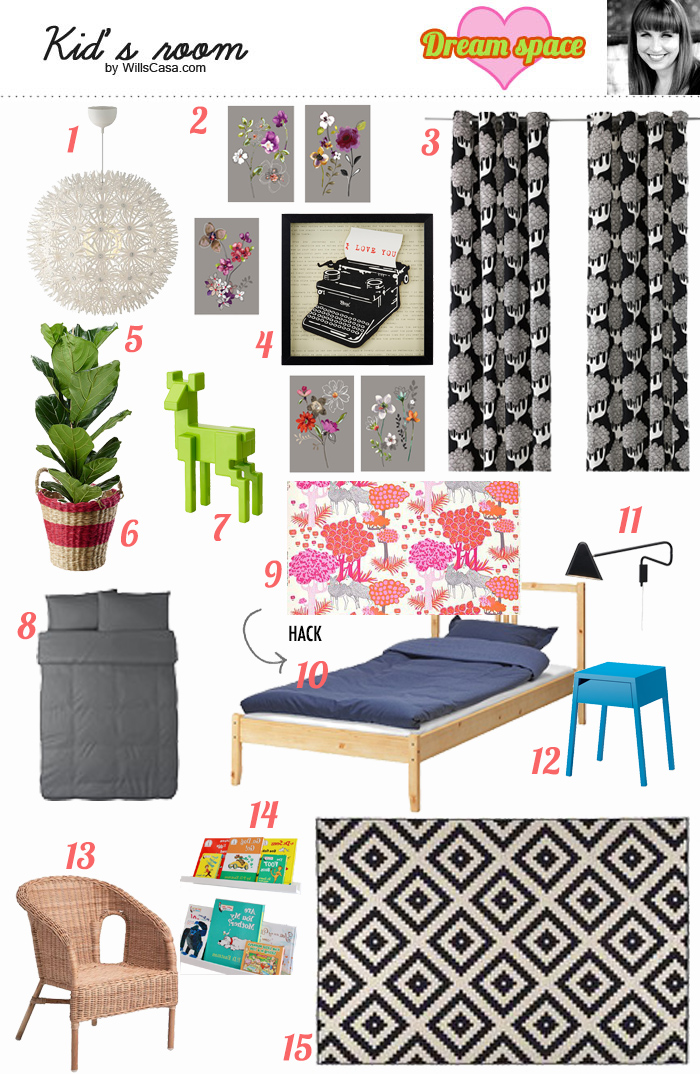 Source list of Wills Casa's Kid's room.
I love all the pieces that Amber chose and the headboard hacked with the fabric is such a wonderful idea because it makes the bed that much more personal. Love the book ledges. Such a smart idea.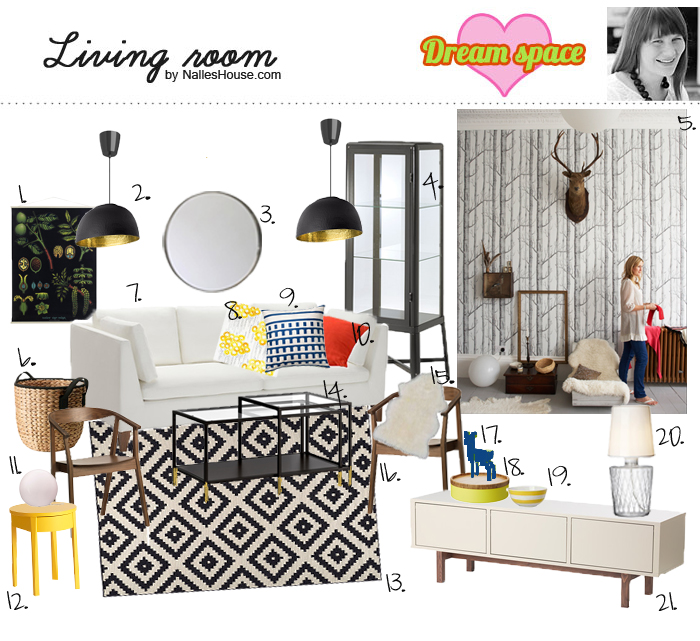 Source list of Nalle's House's living room
.
I just loved the black and white mix with walnut in Anu's room. I was so fond of that walnut chair, I stuck it in the bedroom. It has such classic lines. Love the hacked bowls turned pendants too.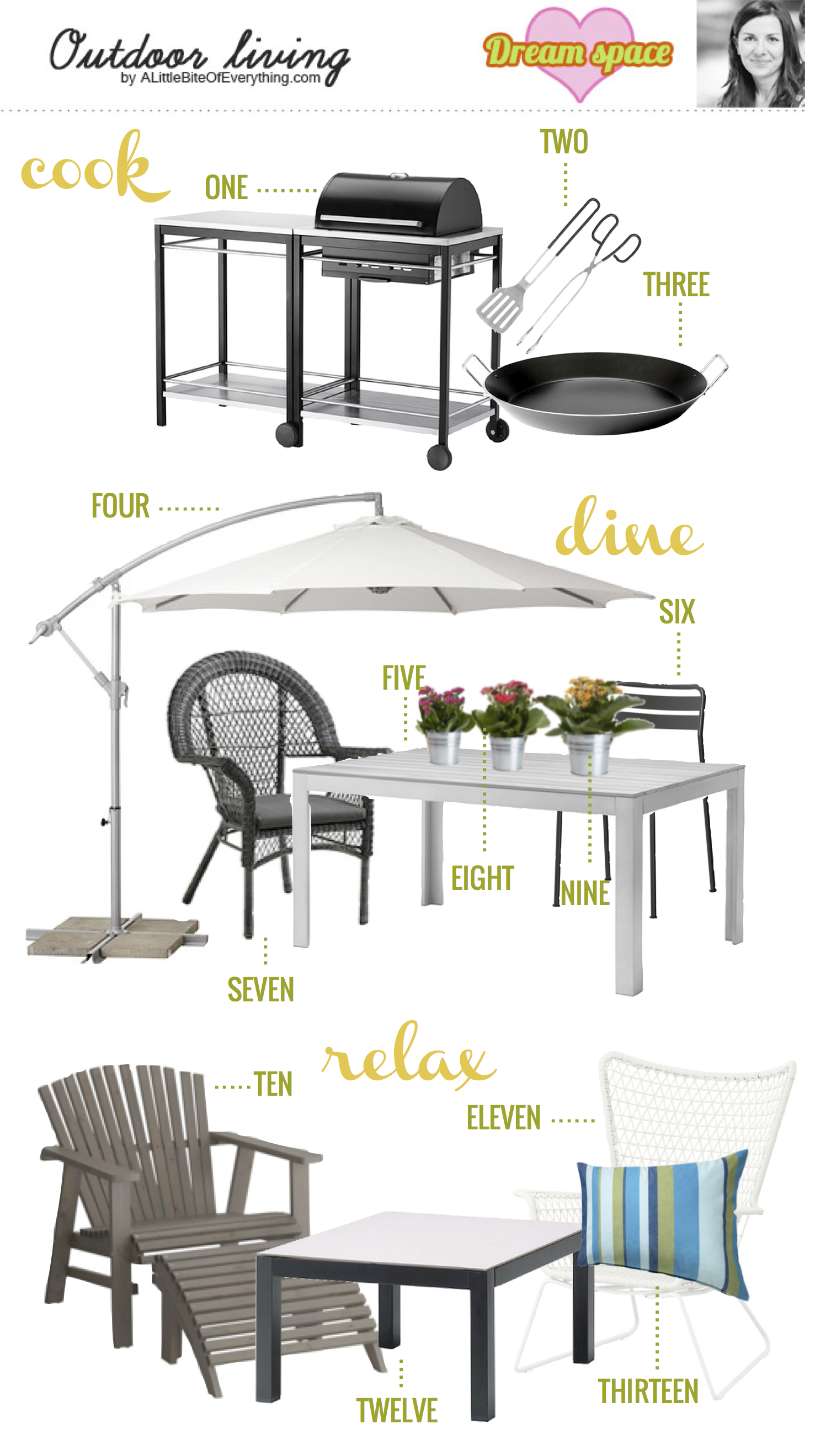 Source list of A little Bite of Everything's outdoor living space
Ainhoa's outdoor living space was so well thought out. It has three zones which I love: cooking, eating and relaxing. She spent time thinking about upkeep too and chose stylish, yet maintenance free chairs and tables. Love the mix of black, white and gray.

Find all my sources here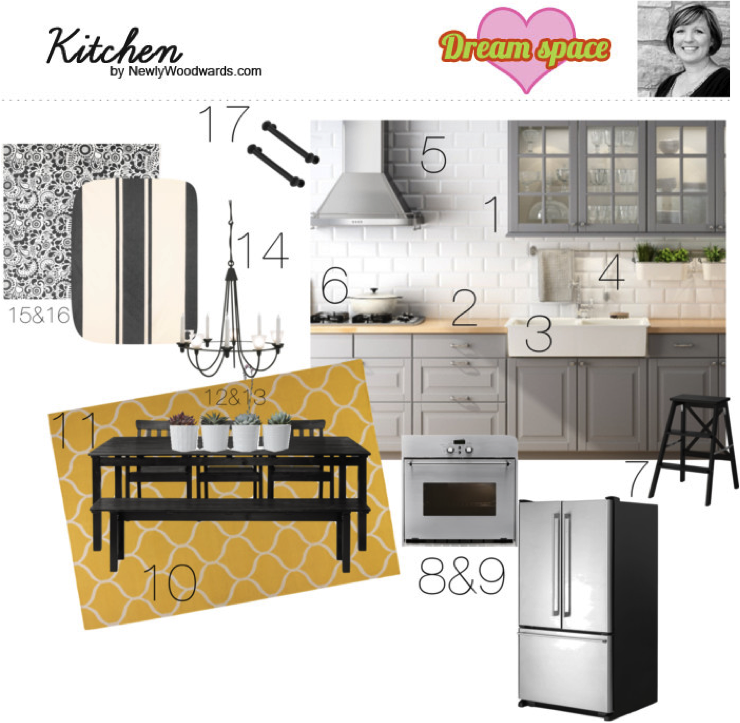 Source list of Newly Woodward's kitchen
I spied that gray kitchen on a trip to IKEA last month and it is so beautiful. Just the right tone of gray. I love how Kim paired it with the patio set for dining and a punch of yellow. Beautiful!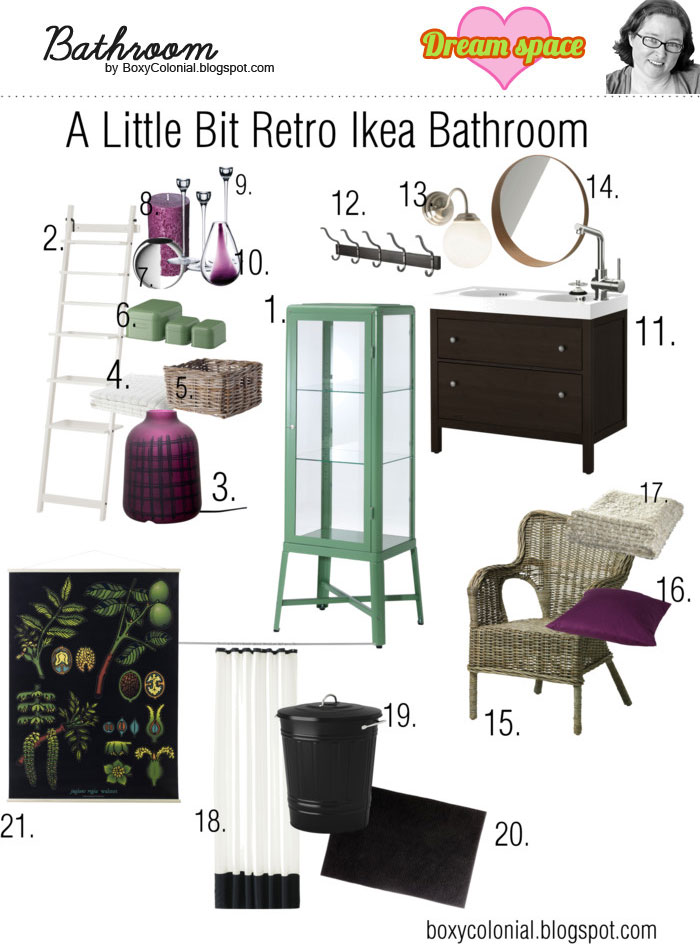 Source list of Boxy Colonial's bathroom
Gretchen made such a fabulous bathroom. I love that glass cabinet with the moodiness of the poster and that wicker chair is on of my favorites. The punch of purple throughout makes everything go so well with the master I designed and we didn't even talk about it beforehand. Is purple the next trend? I am seeing it everywhere in clothing for fall...
What are your favorite things from the new IKEA catalog? Did you see the
new green velvet Stockholm sofa
? Swoon!
Share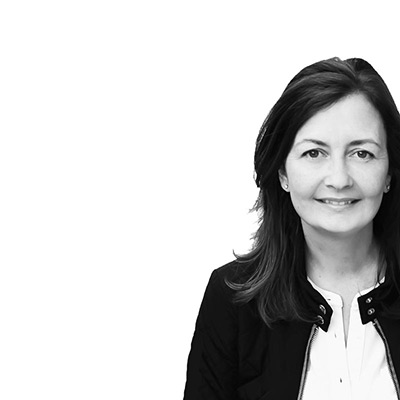 Categories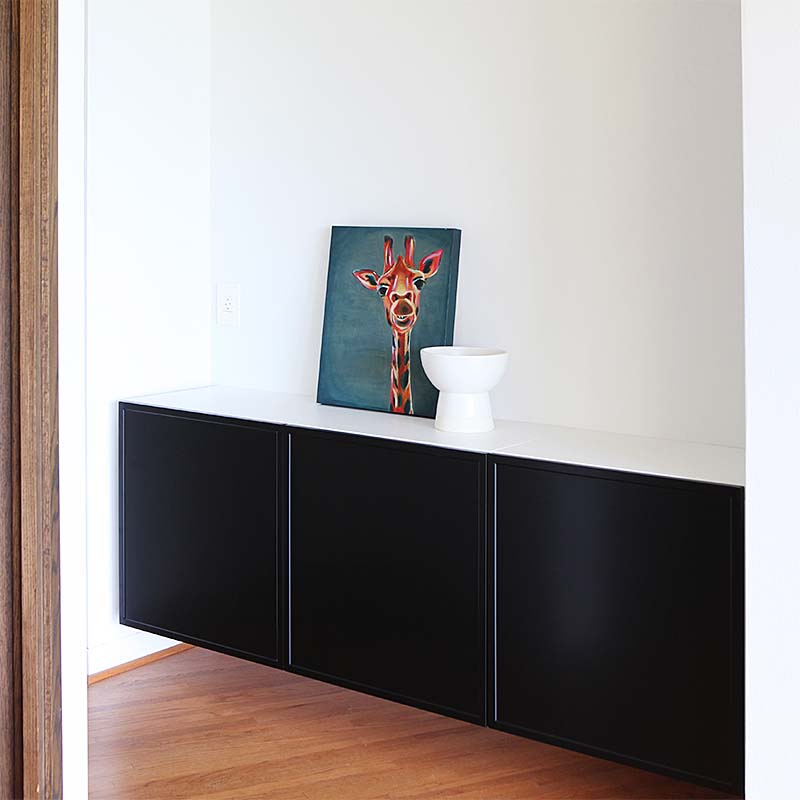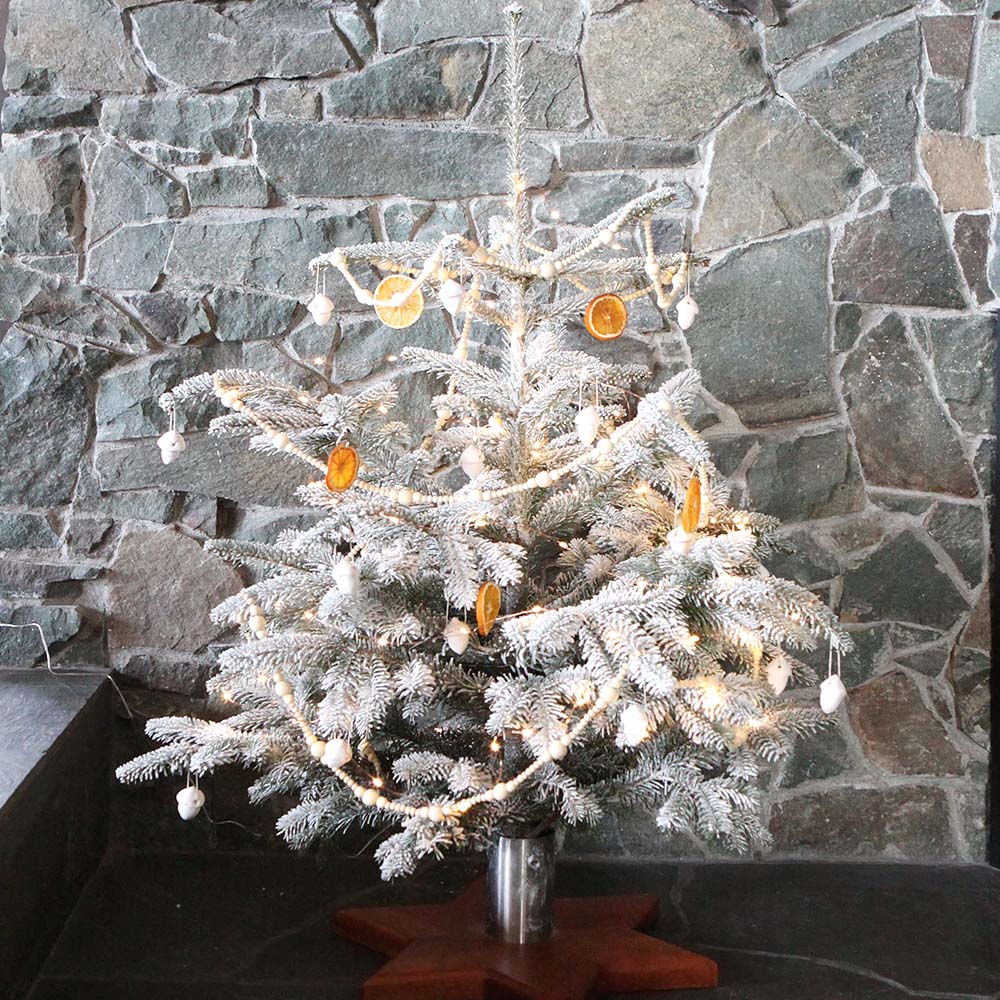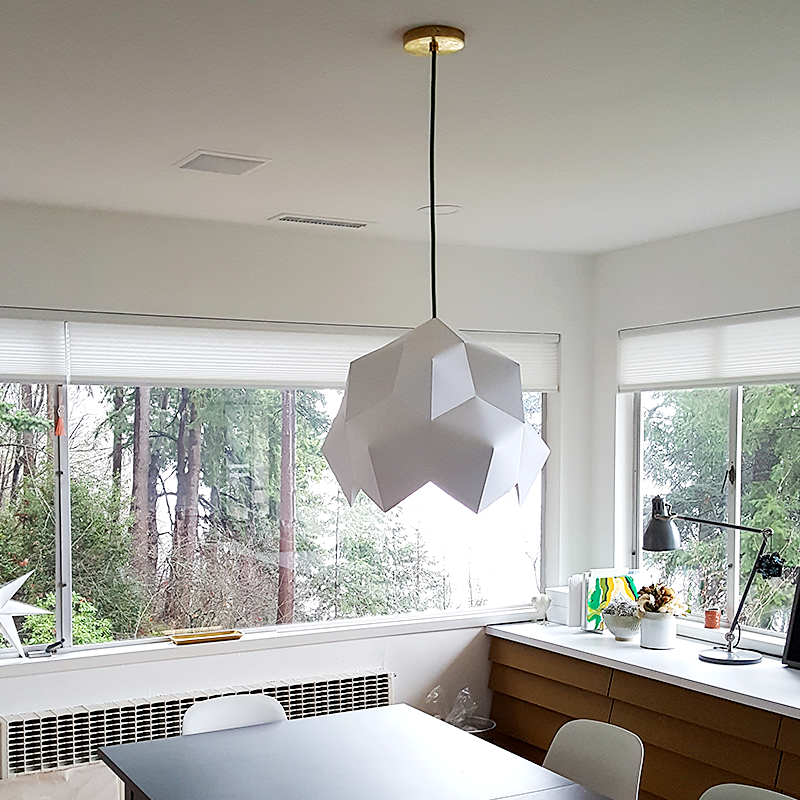 Search
We have been featured here
Full list
here
Search
We have been featured here
Full list
here