El Capitan cabin trip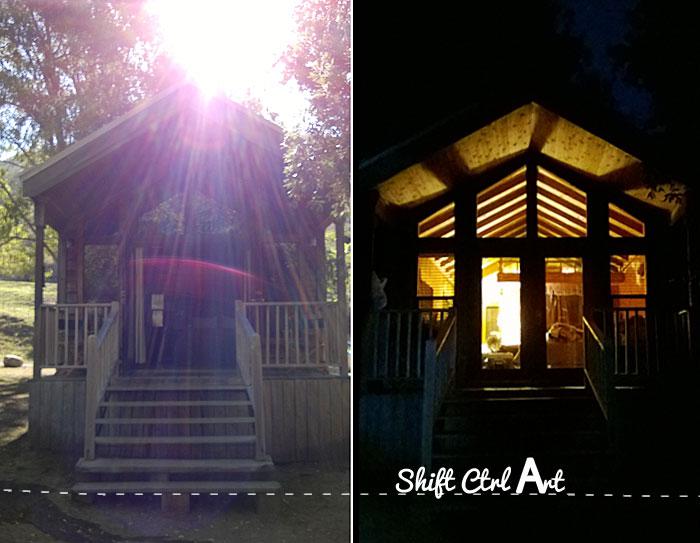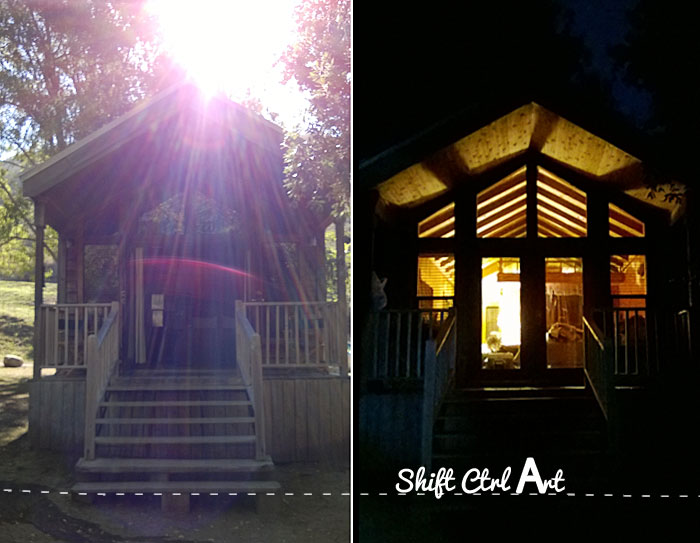 We just got back from a gorgeous four day trip to
El Capitan Canyon
. It's just north of Santa Barbara, CA.
We stayed in this cabin above, in the middle of nature. It was awesome.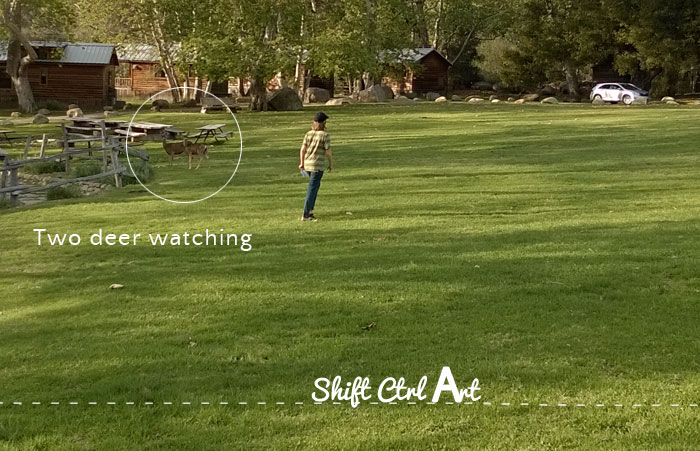 On Monday we saw several deer. Here B is passing by two that are looking at him very curiously.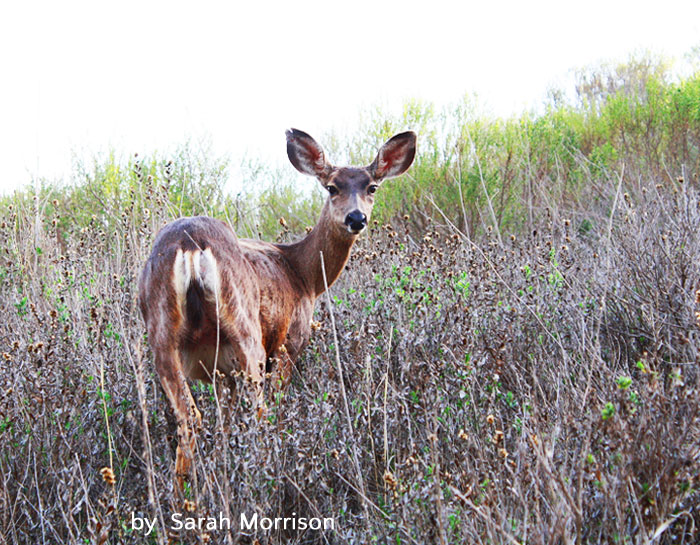 Here is an insanely great photo of a deer by Sarah Morrison, one of our fellow homeschoolers, taken at dusk. So pretty. Thanks for letting me show this image off on my blog!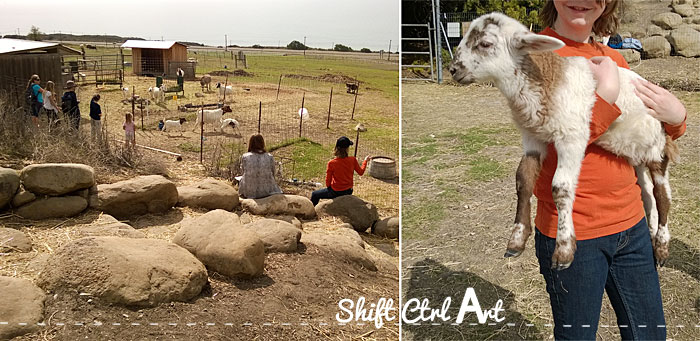 On Tuesday we took the Lama trail to see some goats and lamas. The goats just had kids. Here B got to hold one.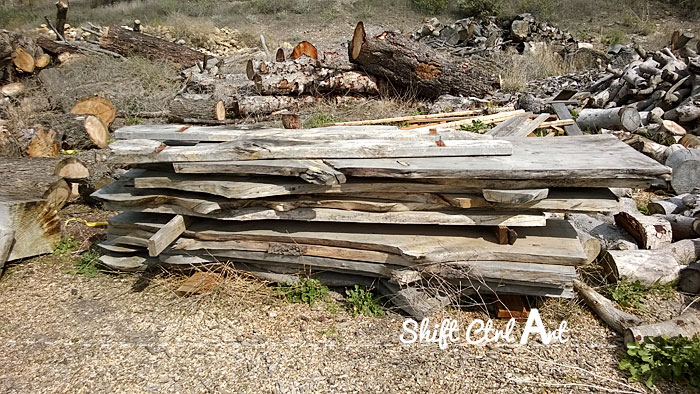 As cute as the goats were, and they were cute, I was quite distracted by all this awesome wood that was laying around nearby. We did consider getting some of these planks, but we just don't have the machinery to plane and cut them. But aren't they fab? Do look at the trunks though... One of them might make an appearance later...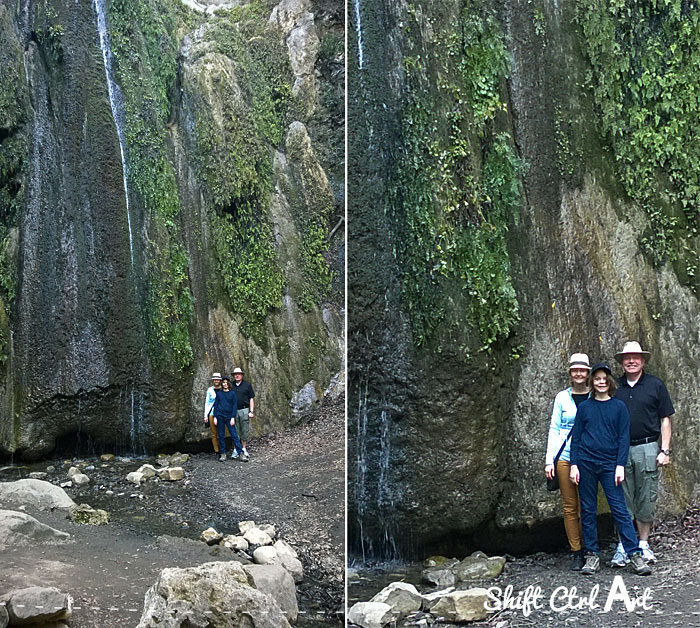 (Photo credit: Sarah Morrison)
On Wednesday we went to
Nojoqui falls
. So pretty.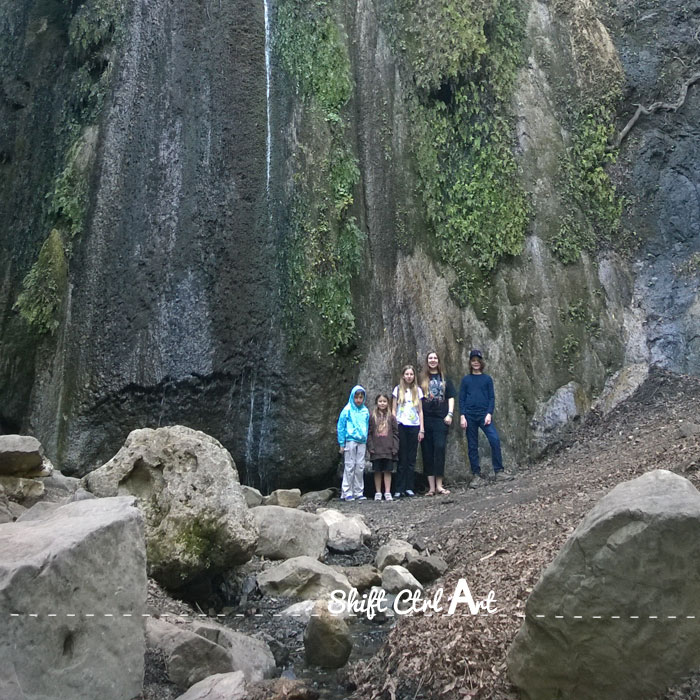 Our trip was a group trip with one of our homeschool groups. Here are almost all of the kids. A small, but really great group.

After seeing the waterfall, we headed to
Ostrichland
and
petted
kept our fingers to ourselves and fed some ostriches and emus.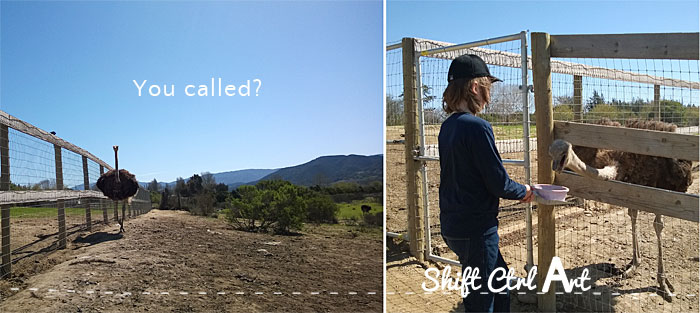 Ostriches are such fun animals. But really... the part of keeping your fingers to yourselves. Take that seriously. These guys are peckish.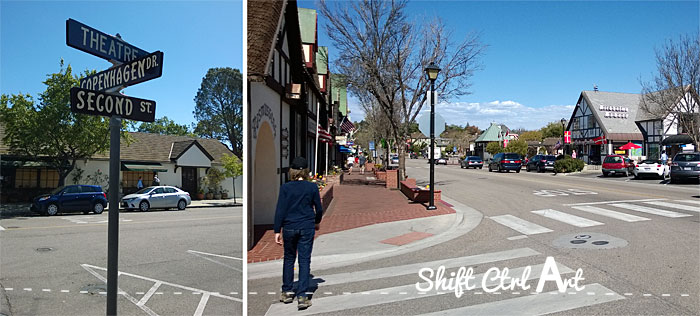 Then we headed to Solvang where we had lunch. I hit up a craft store for some wool felt and I also got some blue and white baker's twine.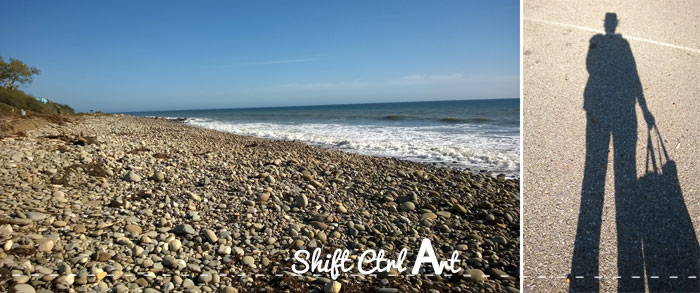 I went on a quick hike by myself one evening to the nearby El Capitan beach. There was a ton of driftwood and some of it ended up in my bag.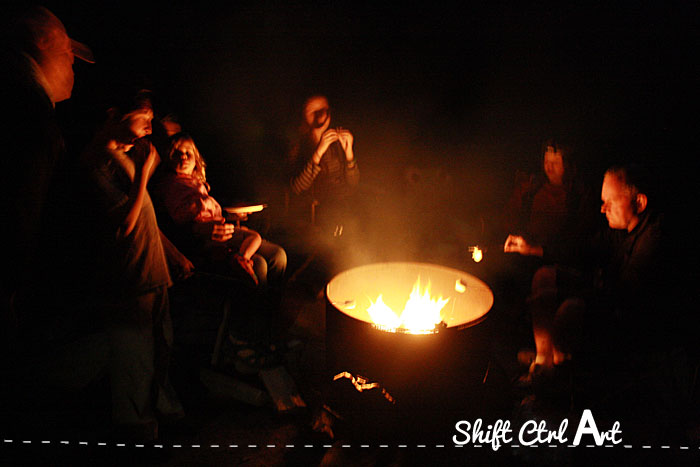 It was so nice to escape for a couple of days and just hang out with my family and have fire pit conversations with fellow homeschoolers.
Now, I am excited to be back home and I am ready to dig into the master bath tomorrow and finish up the last few loose ends before our first inspection on Monday.
Have a great weekend!
Share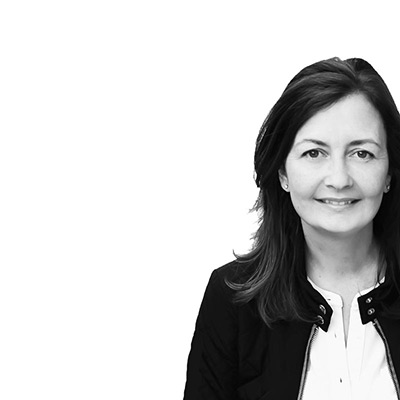 Categories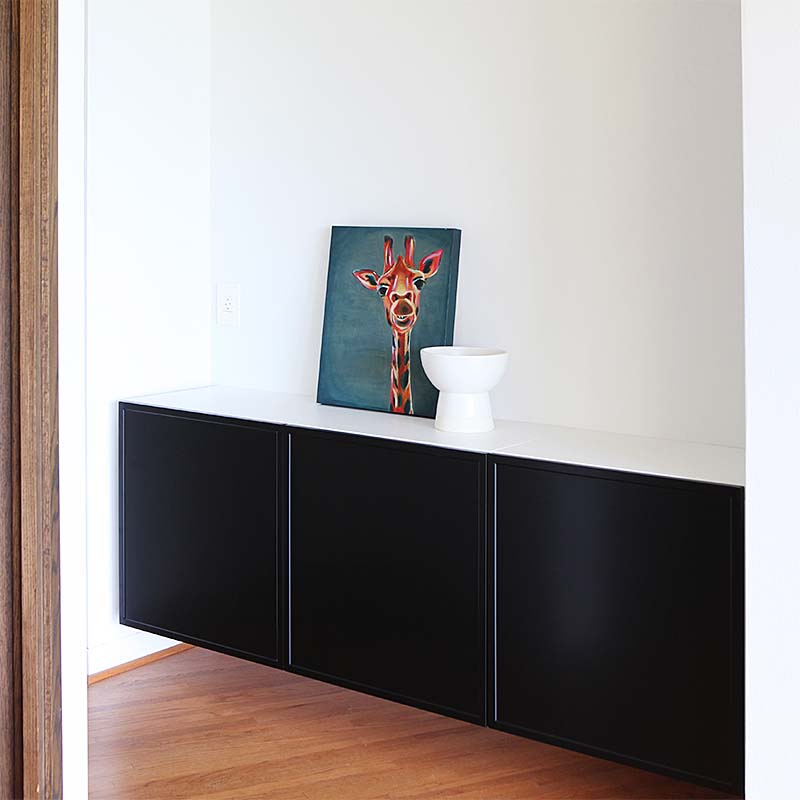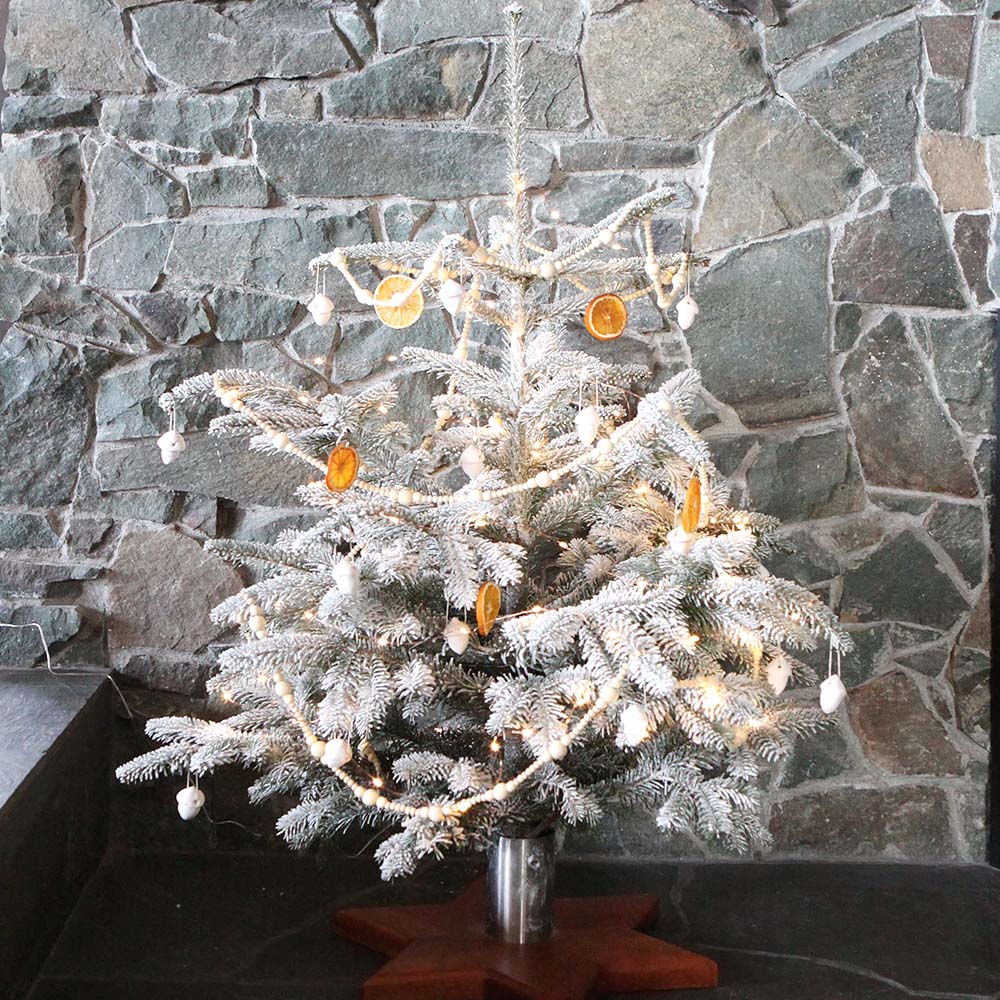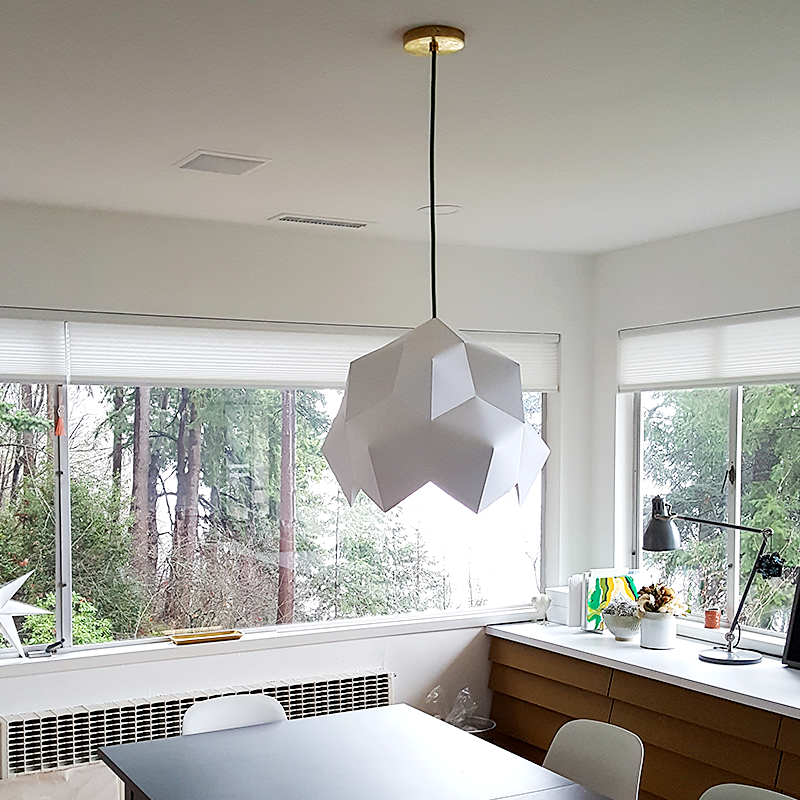 Search
We have been featured here
Full list
here
Search
We have been featured here
Full list
here