Great finds: Spring time at IKEA

This is not a sponsored post, but you all know how much I love IKEA. I went on a spring excursion this Saturday and oh my do they have some new goodies that promptly found their way to my cart. And what kind of blogger would I be if I did not share all the good finds with you? Right, so let's get on that!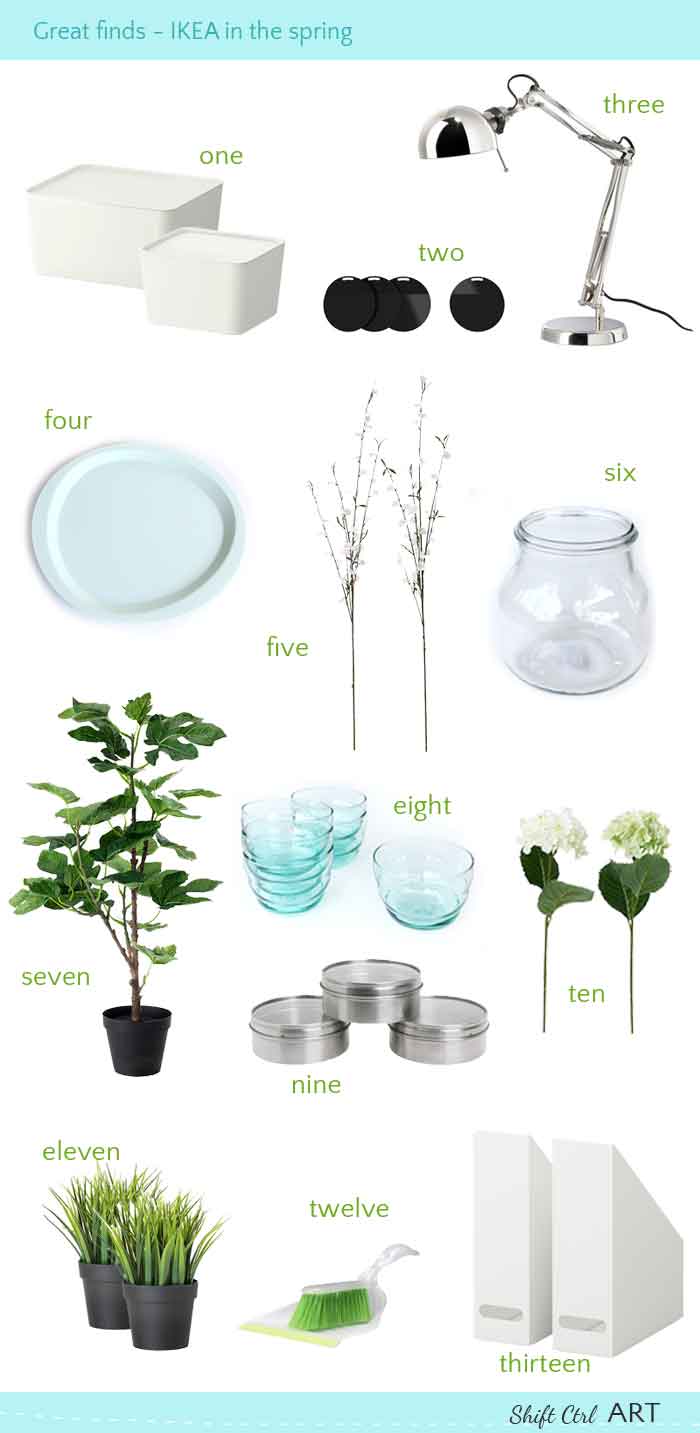 1
Pluggis box with lids
2
Spontan magnets
3
Forså lamp
4 Sommerfint tray - not online yet - $3.99
5
Smycka spray
6 Ensidig Vase - not online yet - $2.99
7
Fejka fig
8 Skoja serving bowl - Not online yet - $1.49
9
Grundtal cylinders
10
Smycka Hydrangea
11
Fejka grass
12
Blaska - dust pan and brush
13
Kvissle magazine holders
I bought the Pluggis bins and the Kvissle magazine holders for organizing B's room, as well as the magnets and the spice jars. Look for them later in the reveal of the blue wall. Love that Forså lamp and look at me bringing that lamp shade shape into B's room after he over ruled the
other floor lamp I had in mind
.
The rest of the items is for our patio make-over that I am working on getting done. Still a lot to do there.But nothing gets me exciting as getting a few accessories so I can really start planning. Can you see me eating ice cream on the patio in the summer out of those great Skoja serving bowls? yes, me too, so I got 6 of them. Always ready for a party


Kort - birds
Kort - funny animals
Kort - cars
You already know I got the birds and the cars, but I also had to get the funny animals ones. I just know the bear's name is Ursula. Can't you tell?
I framed two of the cards already as
I showed you on Monday
. Here they are again.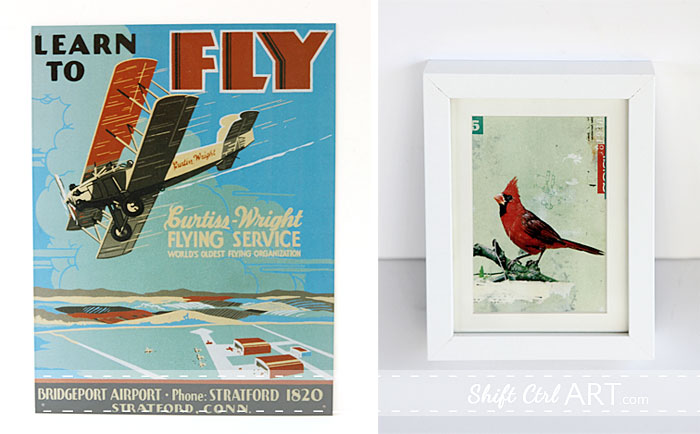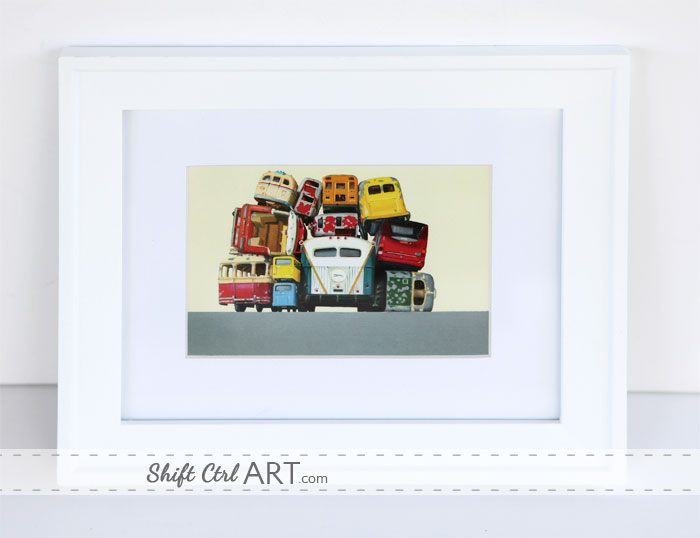 I already organized his new bins so they are ready to go into his book case.
How are you getting ready for spring? Have you been to IKEA lately? Did you have their meatballs? if they are not your thing, I made a
horseless version here
. Happy hump day!
Share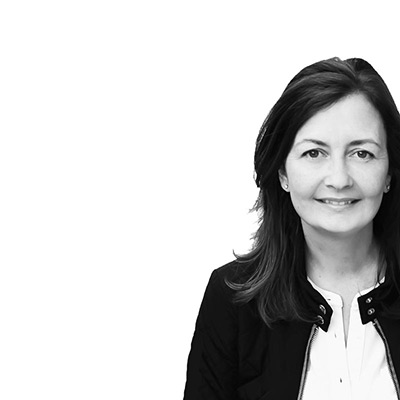 Categories
Great finds: Spring time at IKEA is posted in the category
Great Finds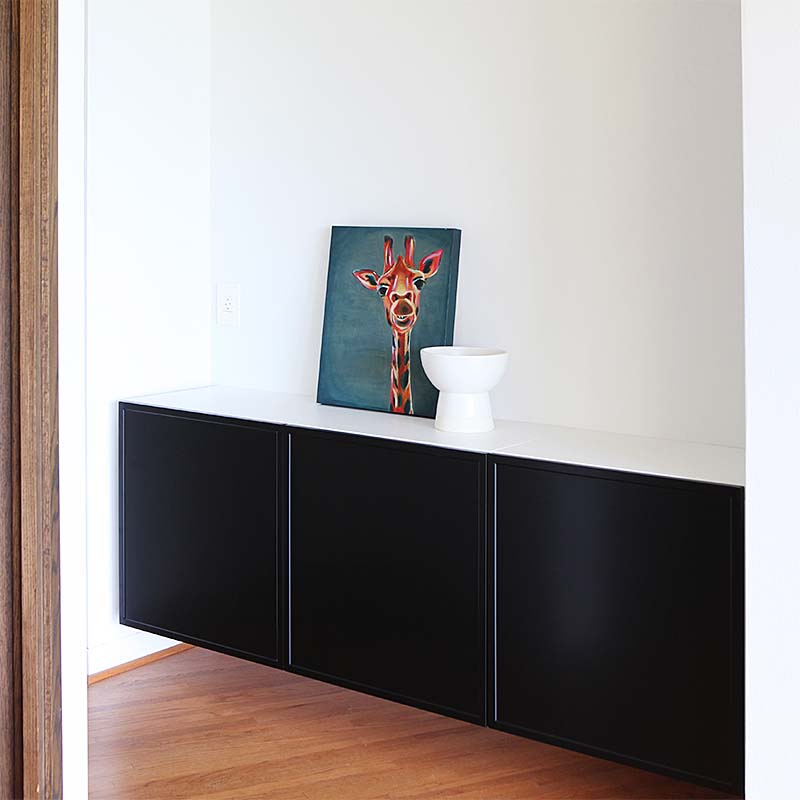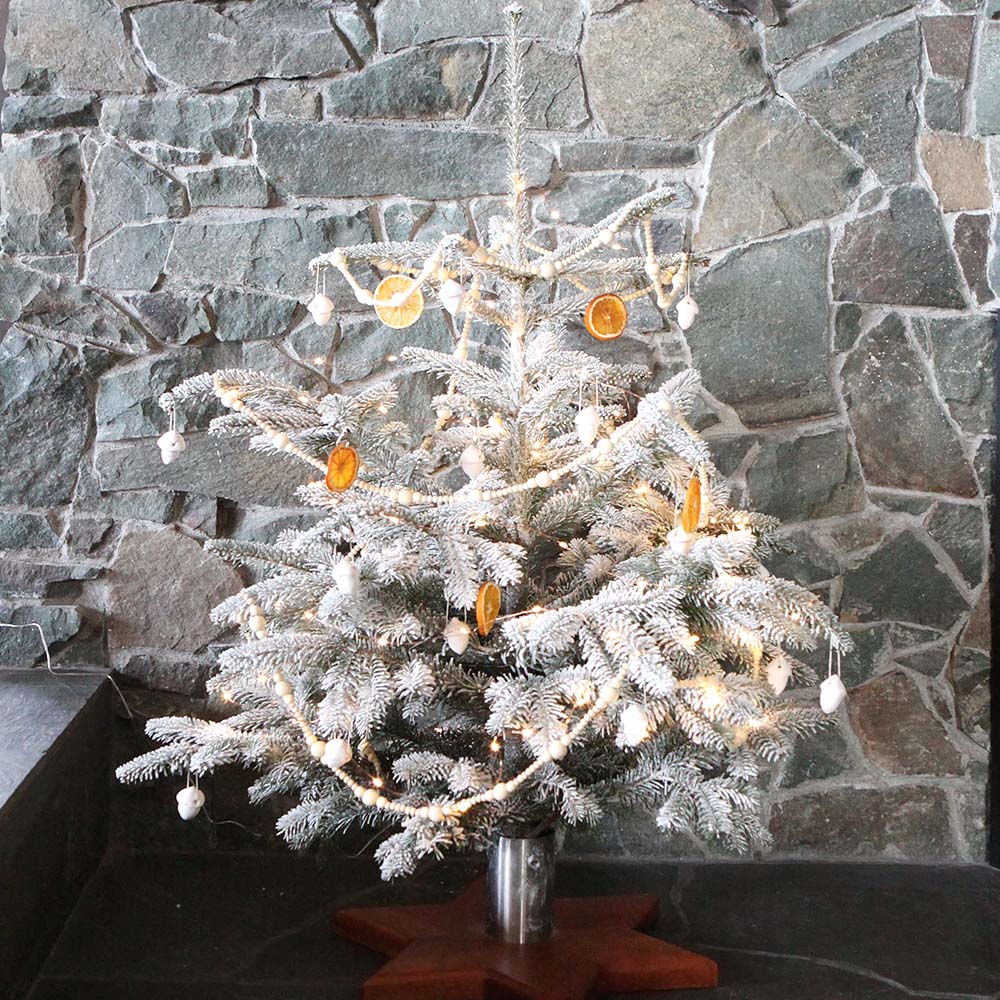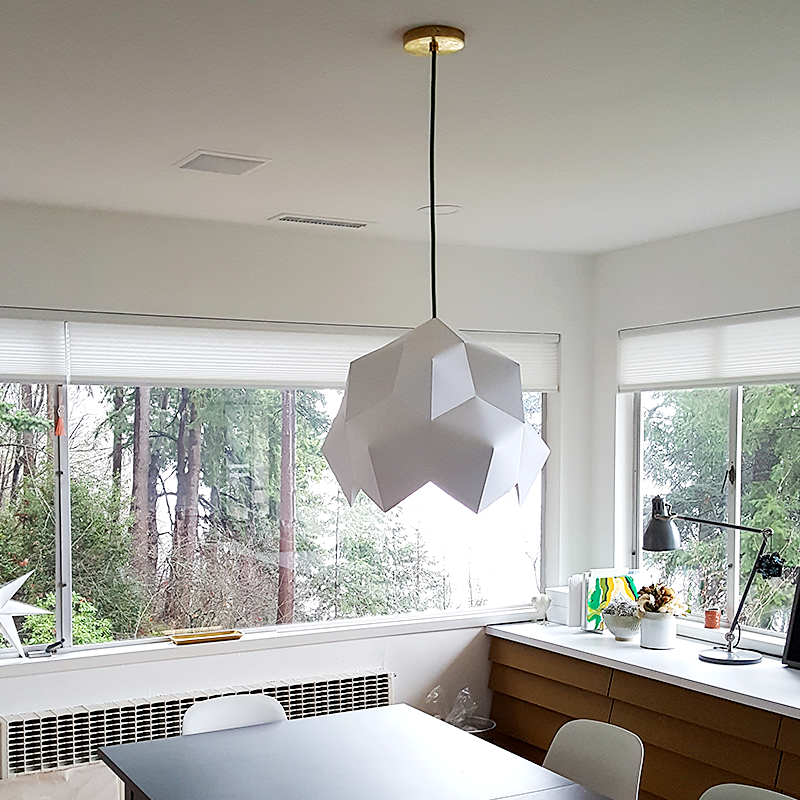 Search
We have been featured here
Full list
here
Search
We have been featured here
Full list
here