Great local warehouse for Christmas trees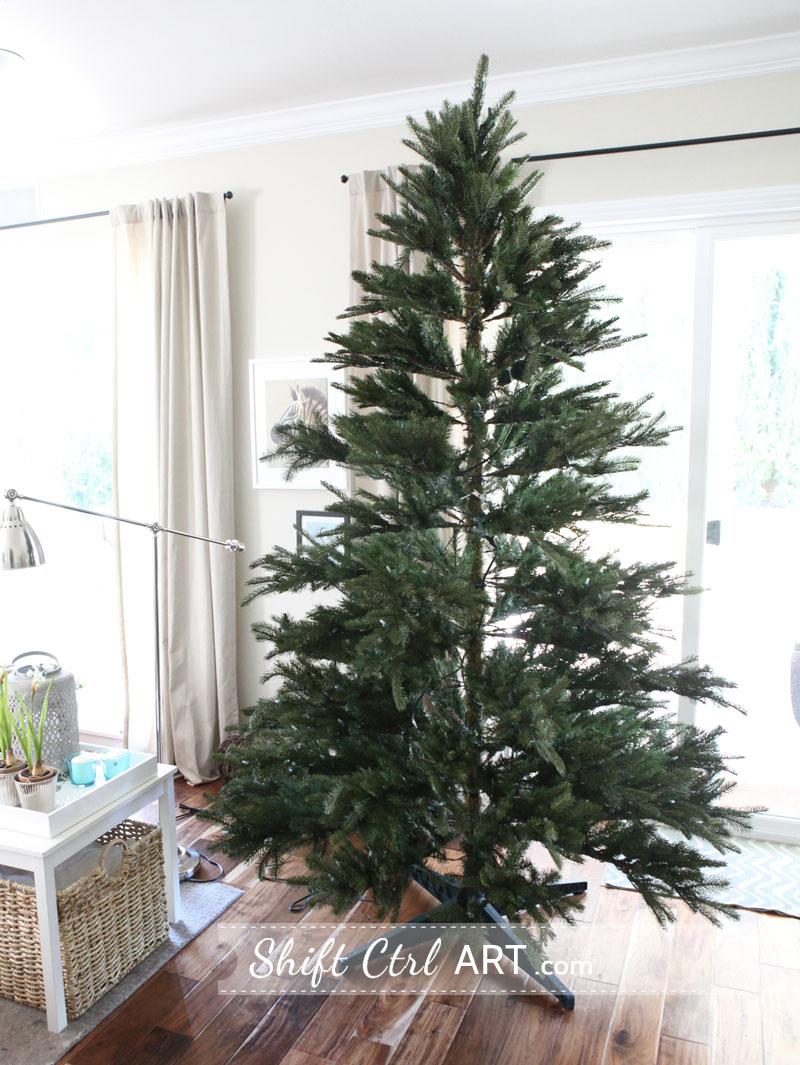 I have been wanting to get a new tree for a while. Our
old one
was only 6.5ft tall and not pre-lit, and it was not big enough to hold all our ornaments. We are BIG on making home-made ornaments every year.
We were running out of room on our old tree.
I really wanted a tree that was a medium tone instead of the very dark one we had.
So I was really happy when I received a discount coupon to Barcana Warehouse sale in the mail back in November. They are on 6581 Altura Blvd, Buena Park, CA 90621, (714-228 9860). Mon-Fri 10am-4.30pm, Sat 9am-5pm, Sun 10.30-5pm.
B and I went up there and we got a really great deal on a pre-lit 8 ft Washington Fir with 2803 tips and 700 lights. It was
$249
$210 with my coupon. YAY! I have seen this quality of tree in the $500 neighborhood. Have I mentioned that I love a good deal?
Oh and the owner is SUPER nice. As is Mario who helped me load the tree into my car.
Here are some images from the warehouse. They have a huge selection.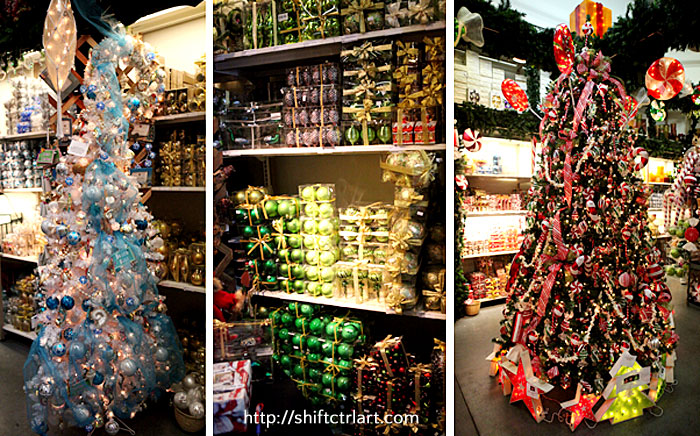 Blue ornaments, green ornaments, red ornaments.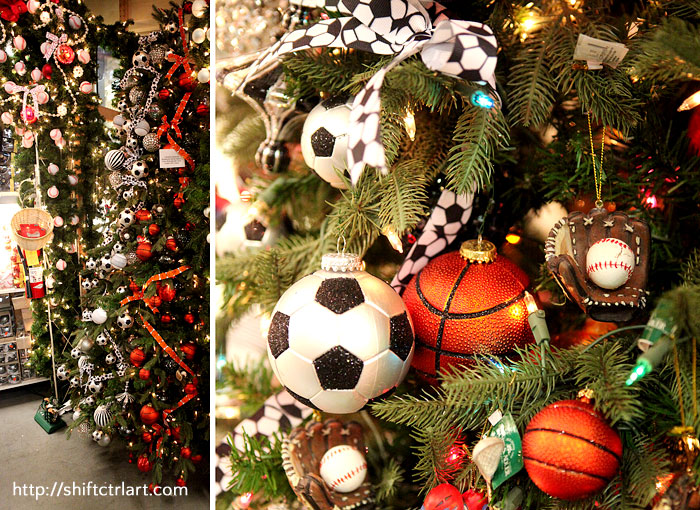 In the mood for some sports decoration? Soccer, Basket, Baseball or all mixed?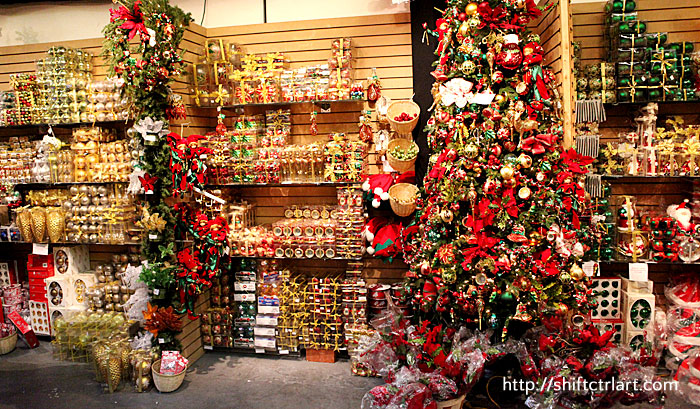 Gold galore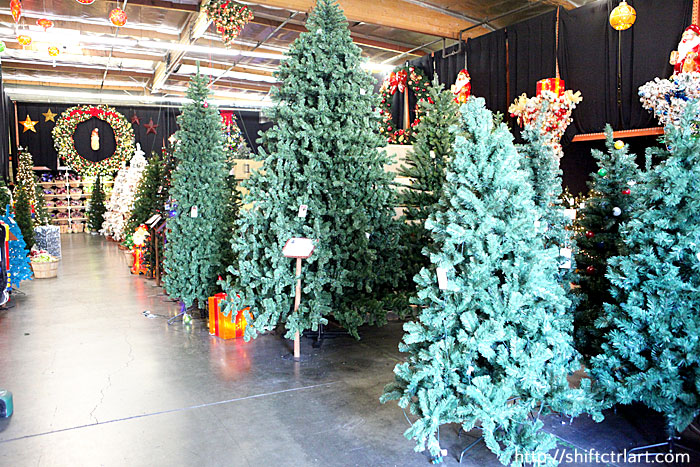 Trees and more trees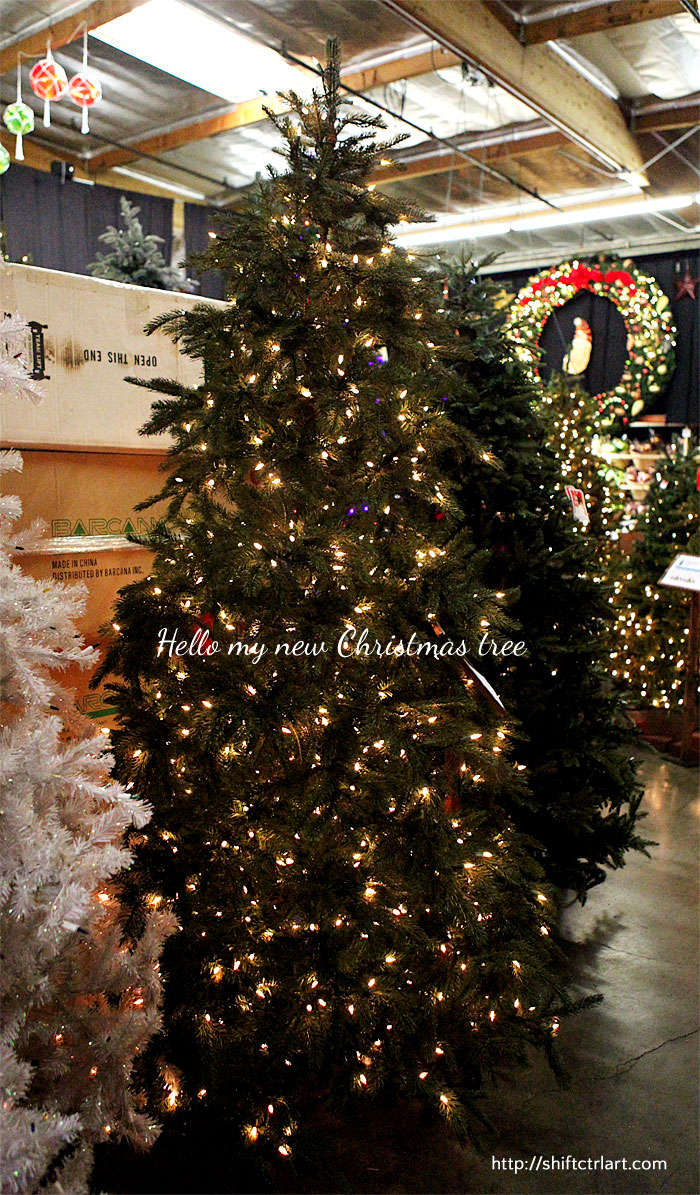 There is mine. Hello!
Here it is set up in our living room, before decorating it.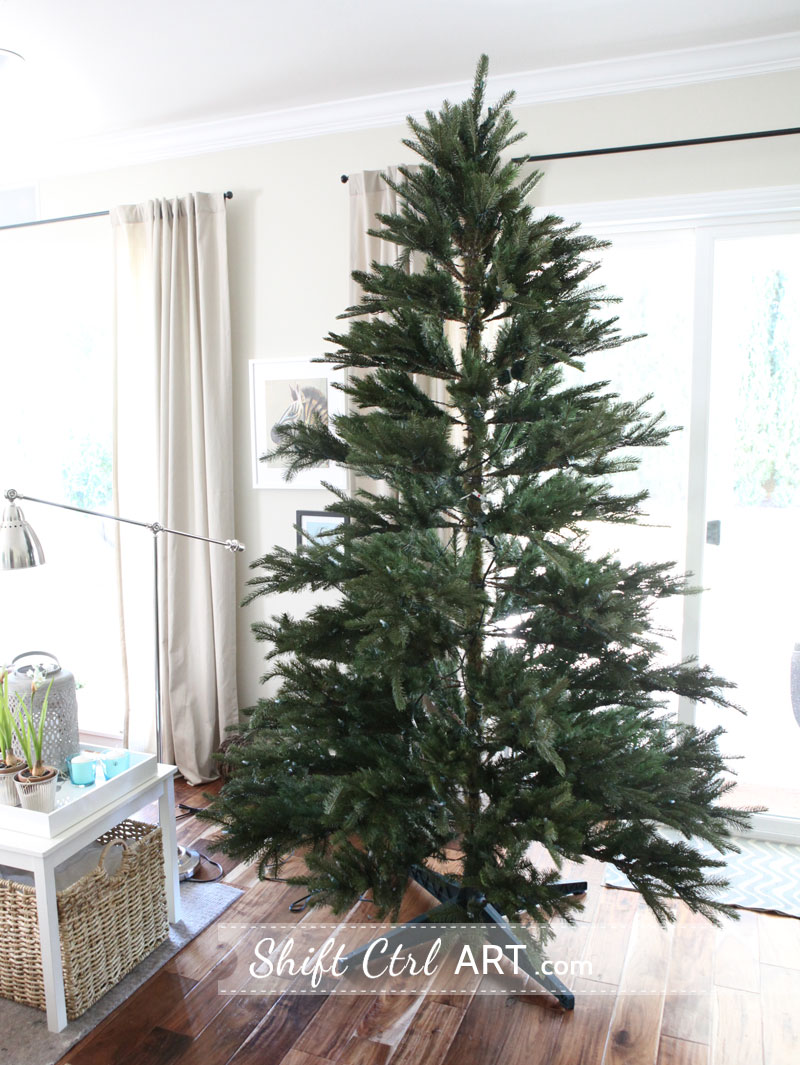 I need to fluff it a bit more. And decorate it of course. I'm looking forward to the whole skipping the light stringing thing.
Also,
Are you seeing my new Christmas banner?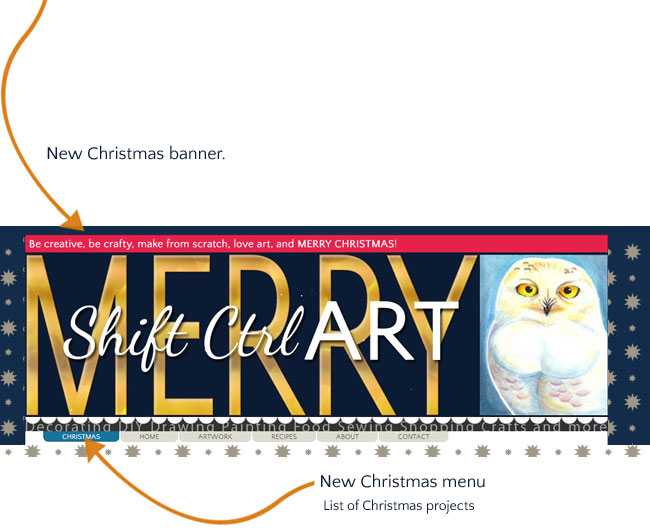 If you are not seeing my new Christmas banner and background, you can refresh your cache by clicking Ctrl F5 if you are on a pc or Command R on a mac. See if that works for you. I also added a new menu item where I will corral all our Christmas projects from this year and years past. I will update that page in the next couple of days, so check back Monday.
Did you get any good deals this Black Friday? I got some fabric and a bunch of craft items for all my December crafts. I am so excited to get started!
I'm not being compensated for this post, I just like to pass along great finds.
Share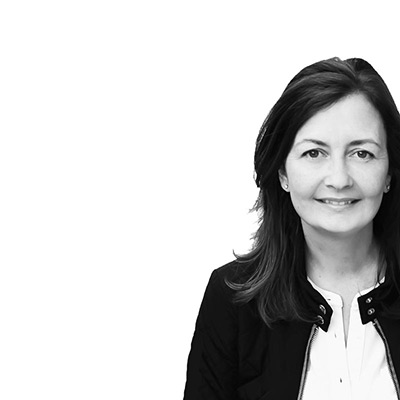 Categories
Great local warehouse for Christmas trees is posted in the category
Great Finds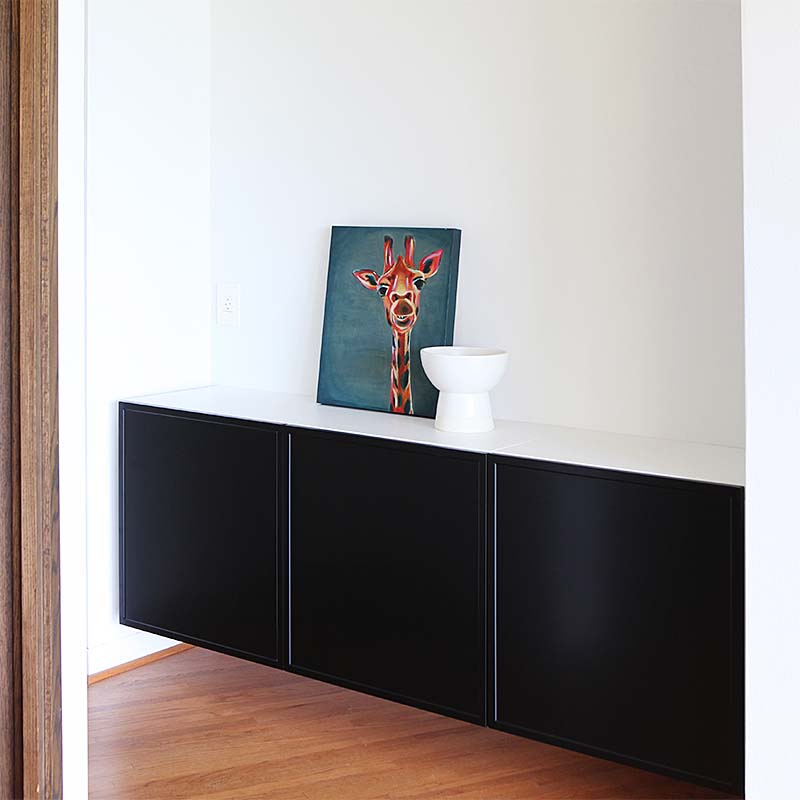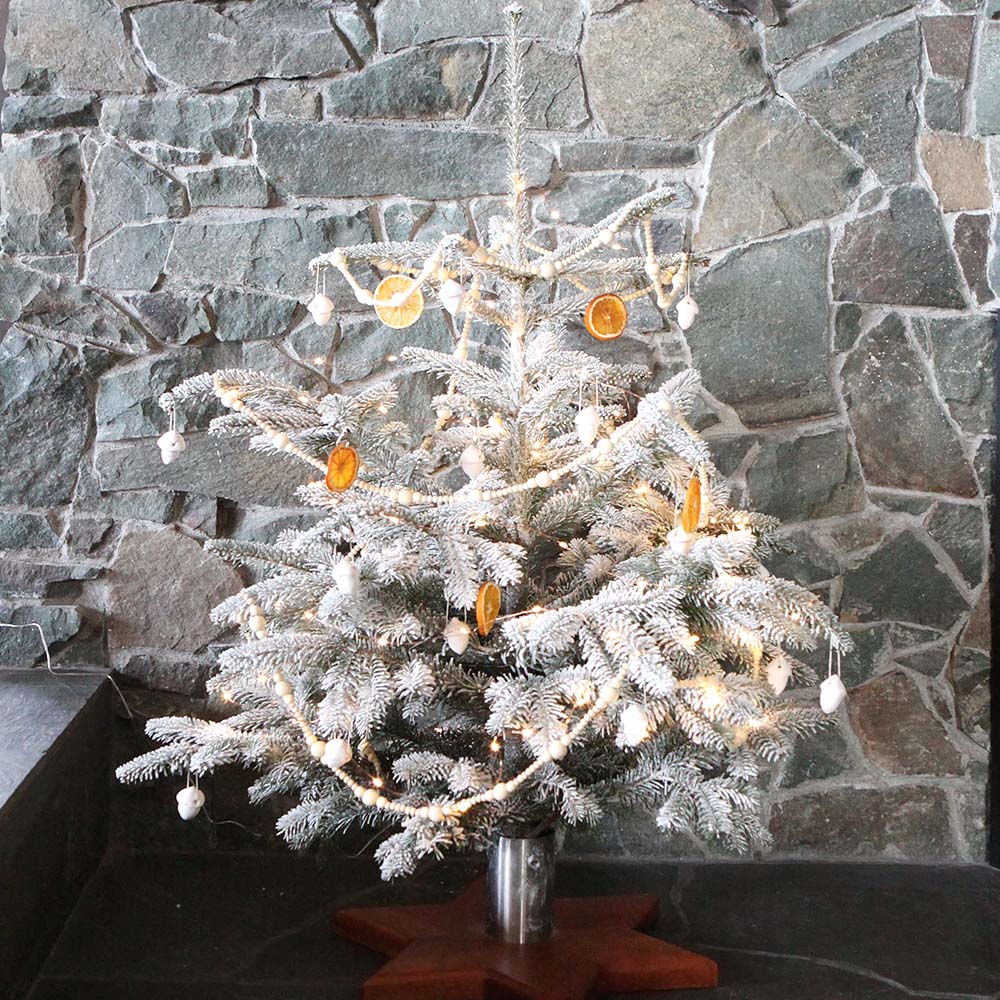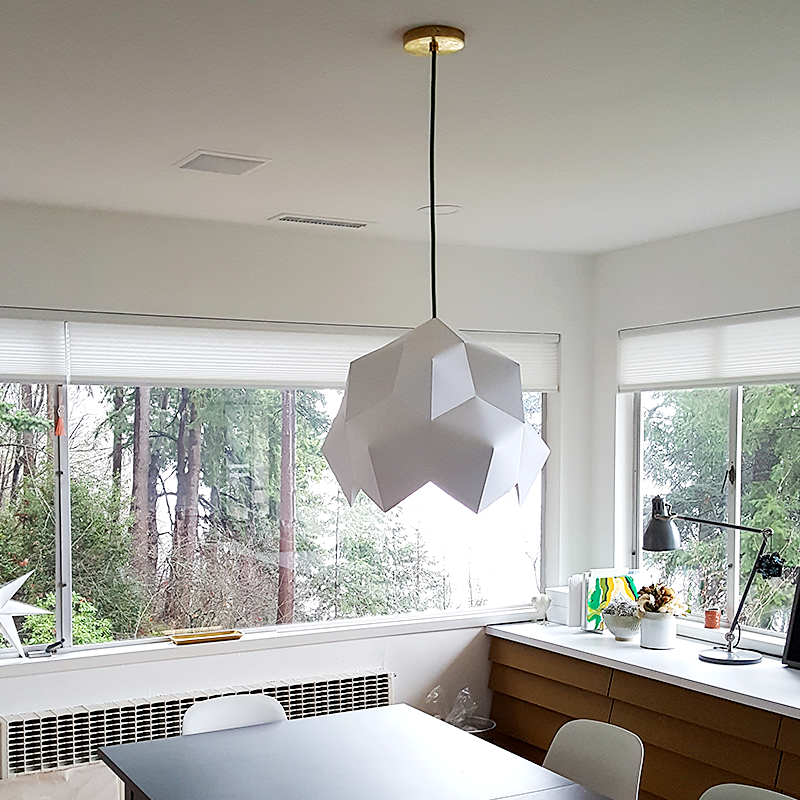 Search
We have been featured here
Full list
here
Search
We have been featured here
Full list
here