Master walk-in closet - the reveal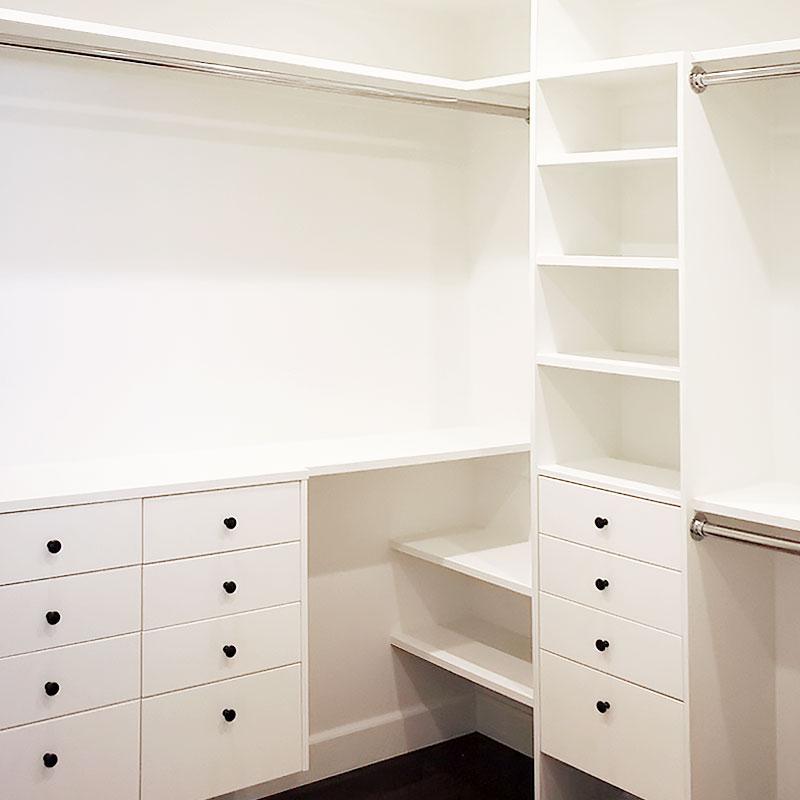 As we announced just recently, we have moved. Not only have we moved, but we have drastically down-sized in the process. We moved last Thursday and last night I hung the last artwork and we are officially settled in the new space. I can't wait to tell you all about it soon.

But first I have just a few more posts of 'before and after' reveals of the old house.
I want to share with you how our master walk-in closet turned out.
Here is the before from when we moved in 7 years ago. Lot's of hanging space and a few long shelves. This is a GREAT layout if you are the type of person who put their socks on hangers. So much hanging space.
Later in the post you can see just how messy it looked once our clothes got moved in. And spoiler alert: our socks never made it onto a single hanger.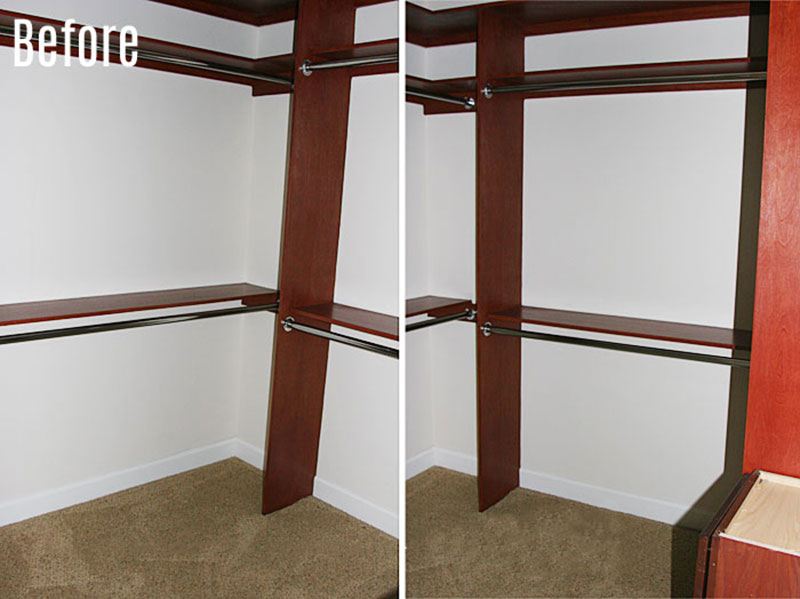 ---
I really like to store my socks and other unmentionables in drawers. I just want to put that out there.
So we set out to do something about that.
We added more shelves and beefed up the fronts of the existing shelves to match. You can find the drawings I made for the new shelves and drawers here.

Below you can see that we added a new vertical side with shelves. We dry fitted a cabinet drawer under the shelves so we had the right amount of space for when it was ready to be installed for a truly built-in look.

Then we had the whole closet sprayed white. We matched the white paint to the white color of the IKEA cabinets, which is actually a bit on the yellow side. Therefore, matching the color is pretty important or the cabinets would look very yellow next to the white walls.
Look how great it looks all white. Or 'white'. We added some simple black knobs to the drawers for a bit of contrast.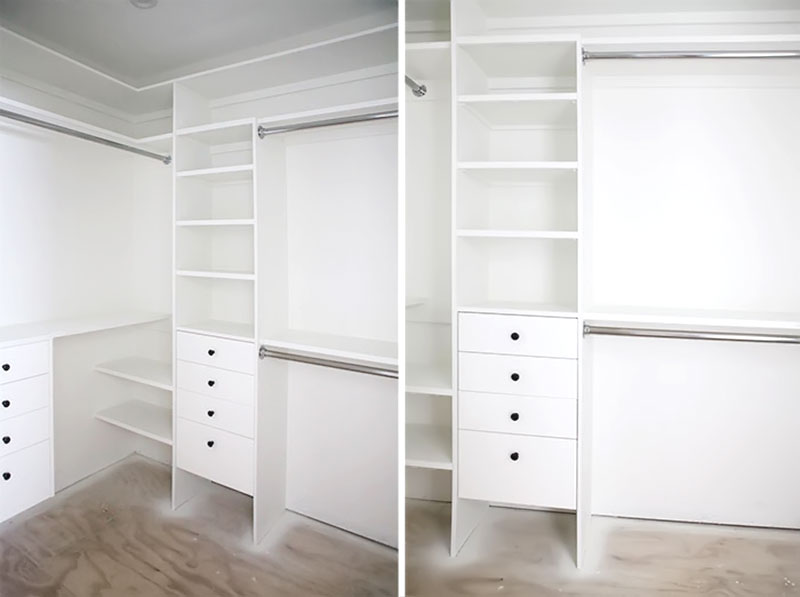 During the renovation we had the attic access moved over a bit to make room for recessed lights in the corners of the closet. The new recessed LED lights made a huge impact in how bright it became in here along with painting everything white of course. You can read more about that whole process of adding the lights here.

Then we had flooring put in to match what we put in the master. You can read about the floors here.
Then it looked like this: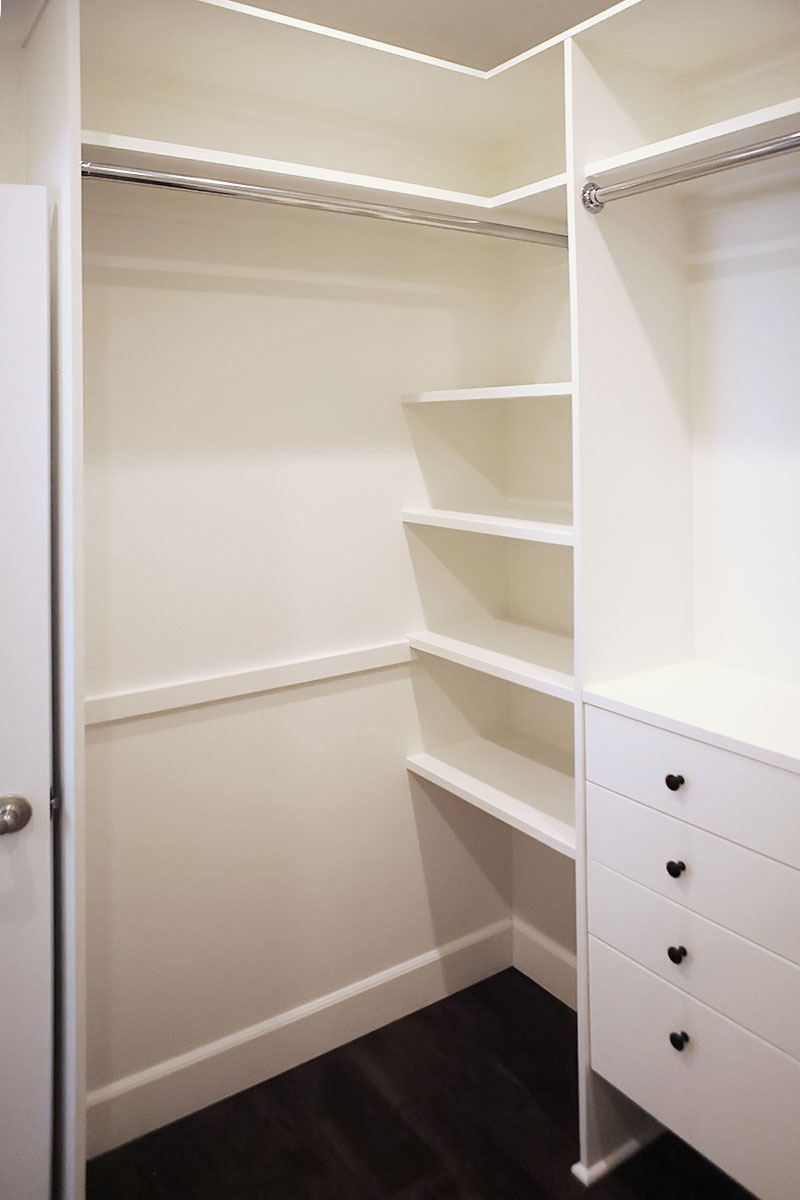 Let me give you a tour around the room.

Behind the door, we added a full length mirror.

Just inside the door to the master closet we made a little 'hair drying station' with an outlet right behind the vertical closet wall - no more hair dryer on the bathroom vanity. I hung a small mirror over the drawers.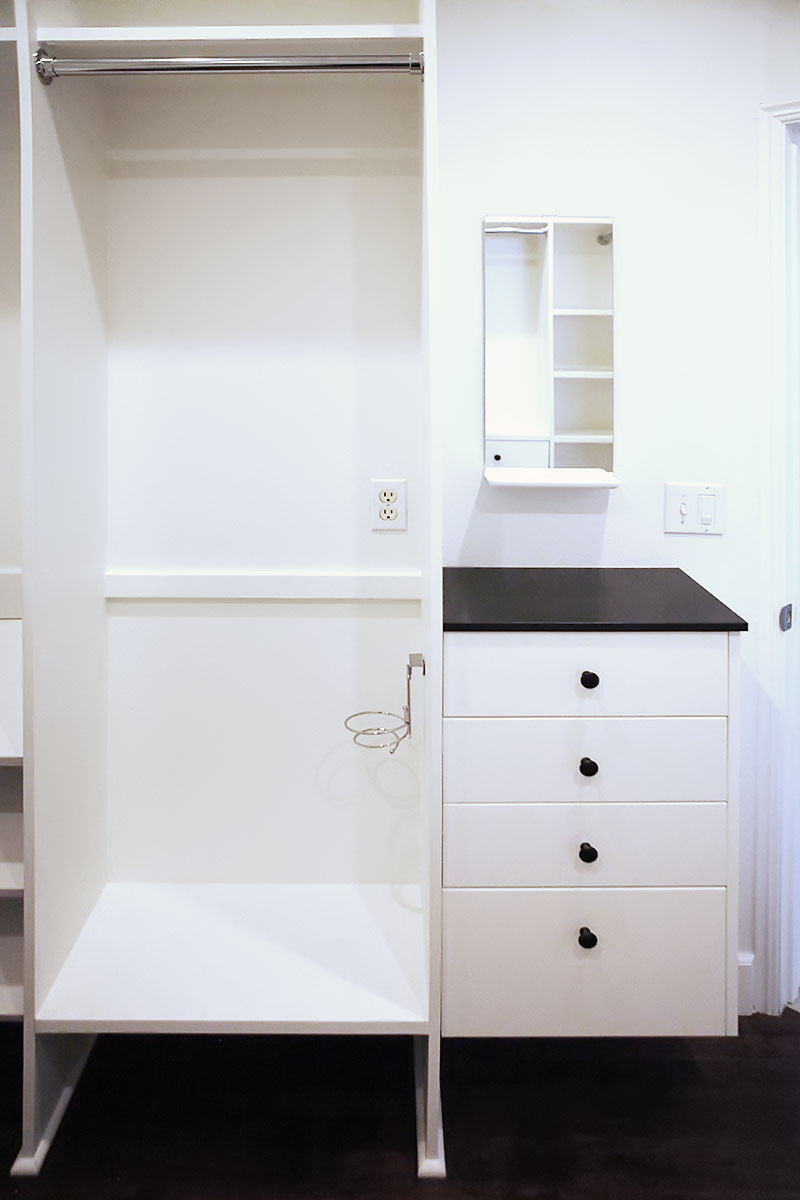 We added a hair dryer holder. The kind that you typically would hang over a cabinet door. I found this one at Urban Outfitters, but it is not available there anymore. Here is a similar hair dryer holder. We added a piece of 1 x 3 to take the place of a cabinet door, then screwed that piece into the wall to attach the hair dryer holder.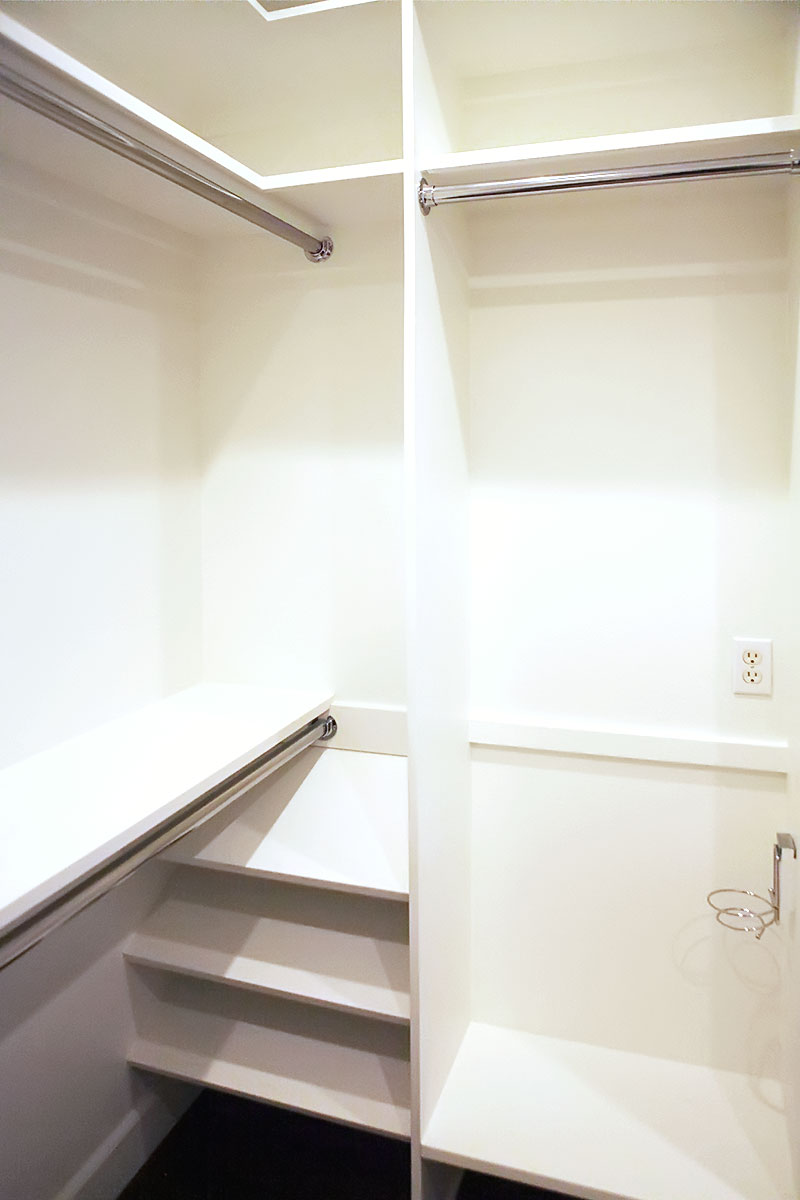 In the corner are the new angled shoe shelves. Each shelf holds three pairs of shoes. You can read more about how we made the angled shelves here.

Below you can see how the attic access was moved over to the left a little to make room for the recessed light in that far corner.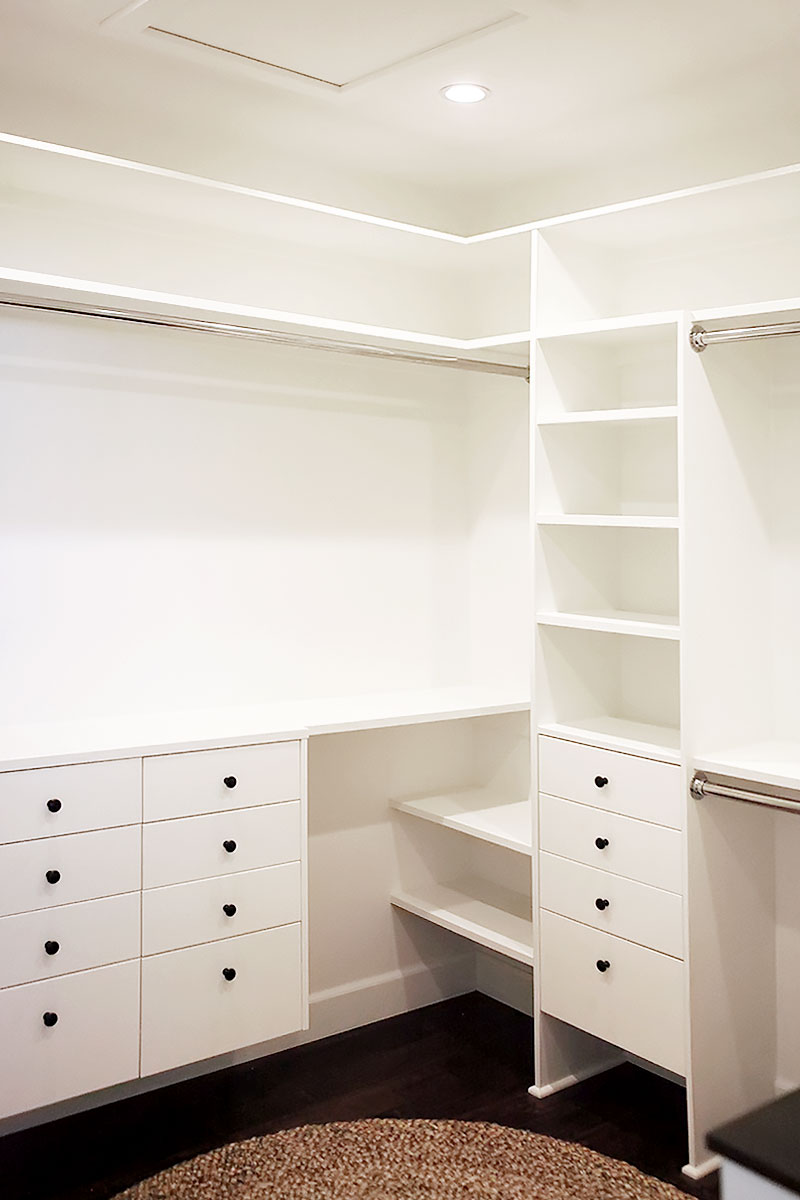 I had made room in my plan for the fur covered step stool - see below - which we made specifically for this space. You can find the full tutorial for it here.
We got a round rug for the walk-in closet at World Market. It is not available anymore, but here is a similar one although this one is a 4 ft rug. Ours is a 5 ft rug.

After lots of purging (and then some more) and organizing, this is what our closet ended up looking like with the clothes back in.

We already had the wooden hangers (ours are an earlier version of these) and as you can see, after down sizing our clothes, we have way too many now.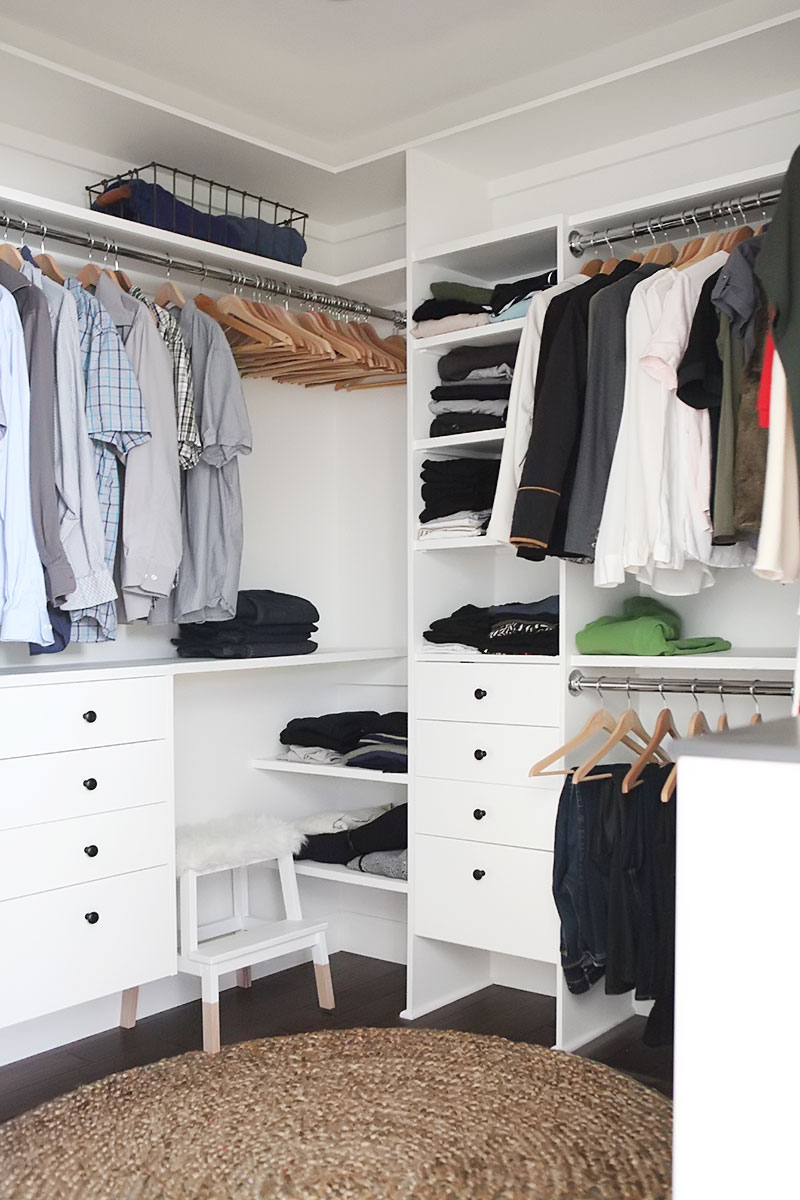 Want to see how bad the closet was before we got started? This is a picture I took just after we moved in. Everything is just shoved onto what space there was. We used some cheap plastic cubbies for extra shelves and there was not a drawer in sight. I think other people use dressers (!) in their bedroom, but I prefer our clothes to be in the closet, not the bedroom.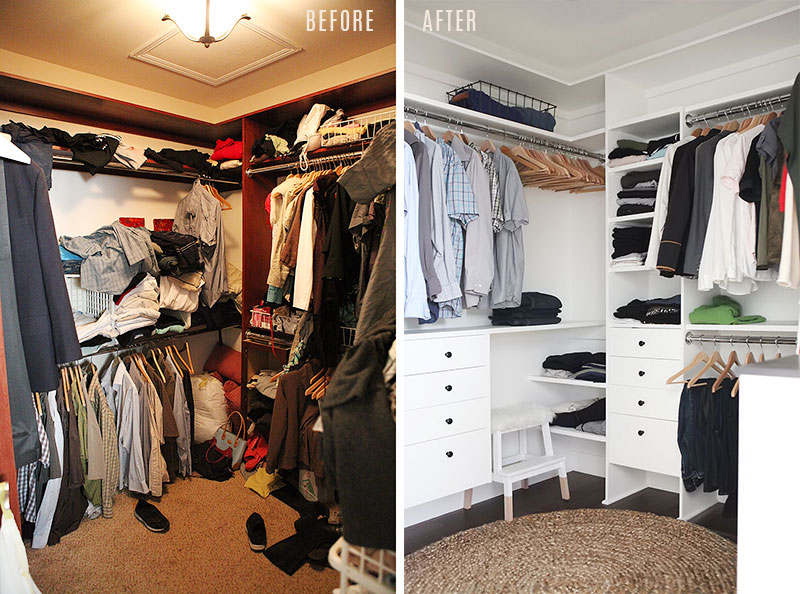 How is that for some closet realness.

We could have ripped out everything and started from scratch, but that would have cost much more. So instead I came up with this plan for how we could make what was already there much more usable without spending a fortune. Also - less landfill. I achieved this by adding more shelves, adding drawers, a new (LED) light plan and lightning everything up with white paint, then adding new flooring.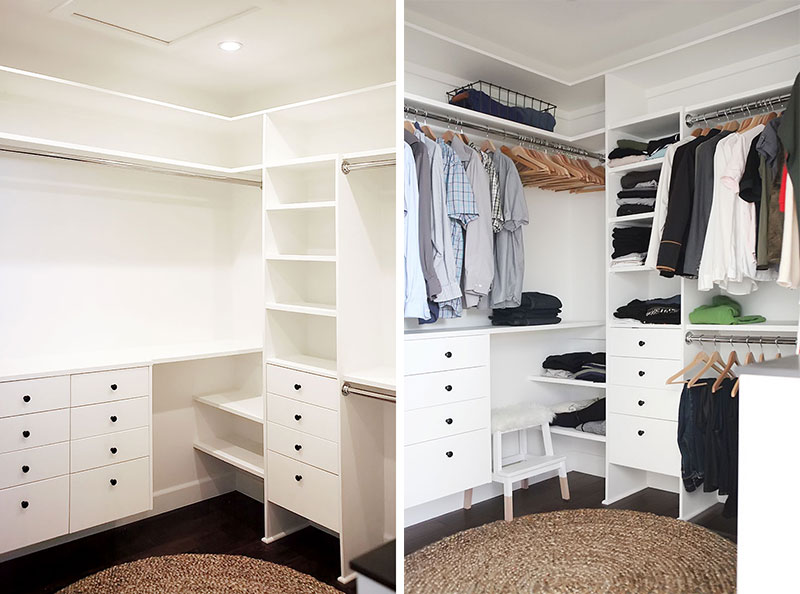 I love so many things about this closet and it will surely be missed. It ended up being super functional which I measure by how easy it was to keep organized. It was very easy. It was a joy to get dressed in there in the morning.

It is already missed as I am typing this.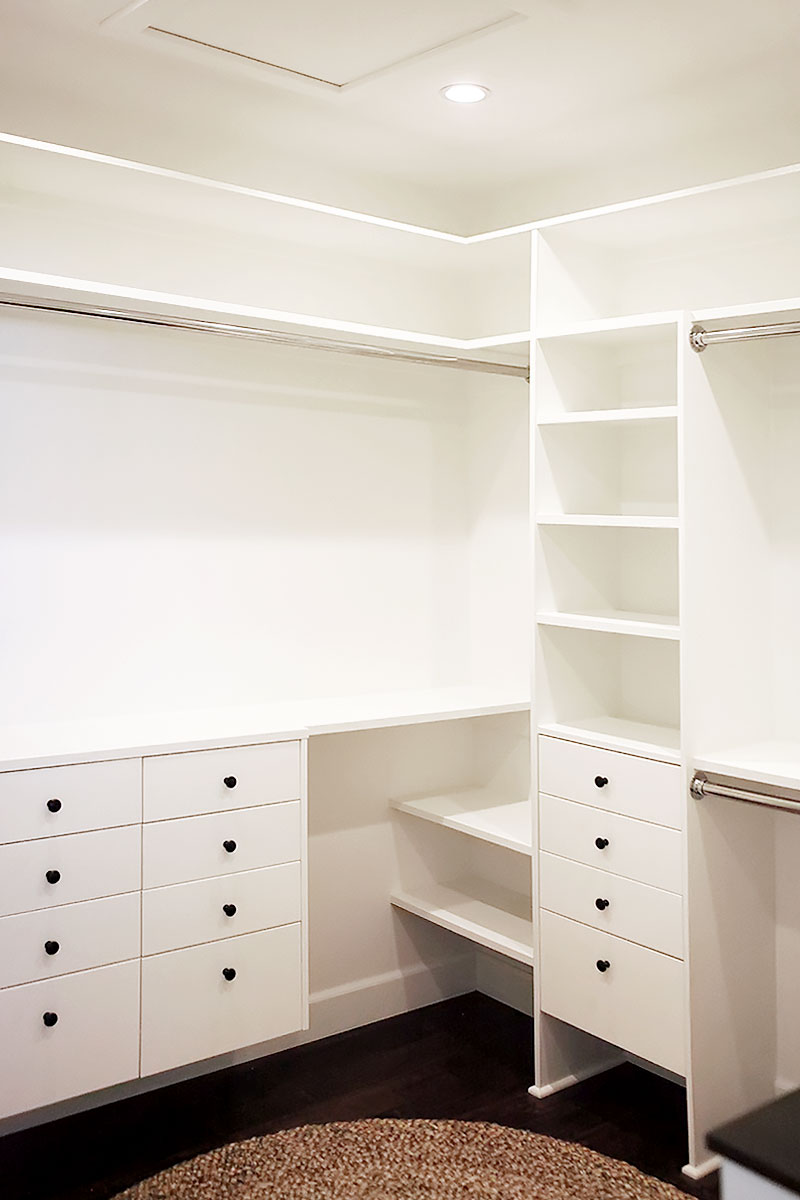 Share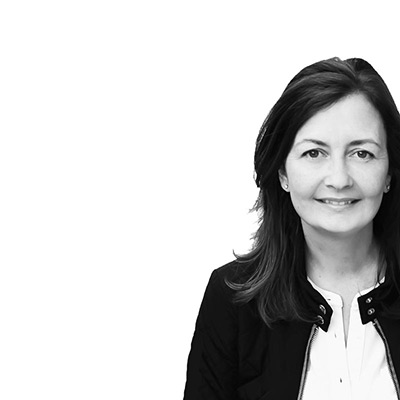 Categories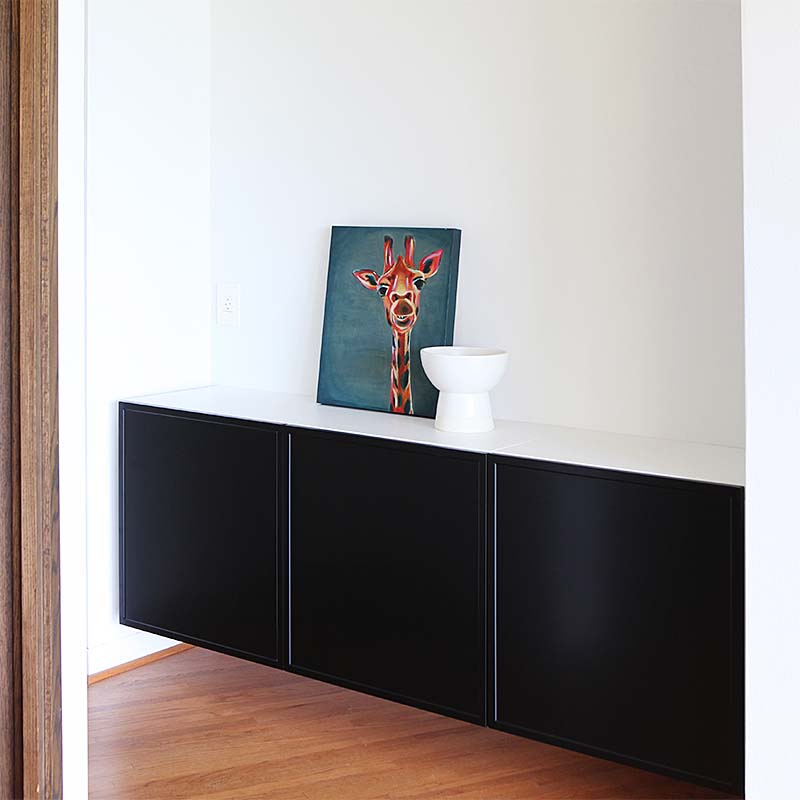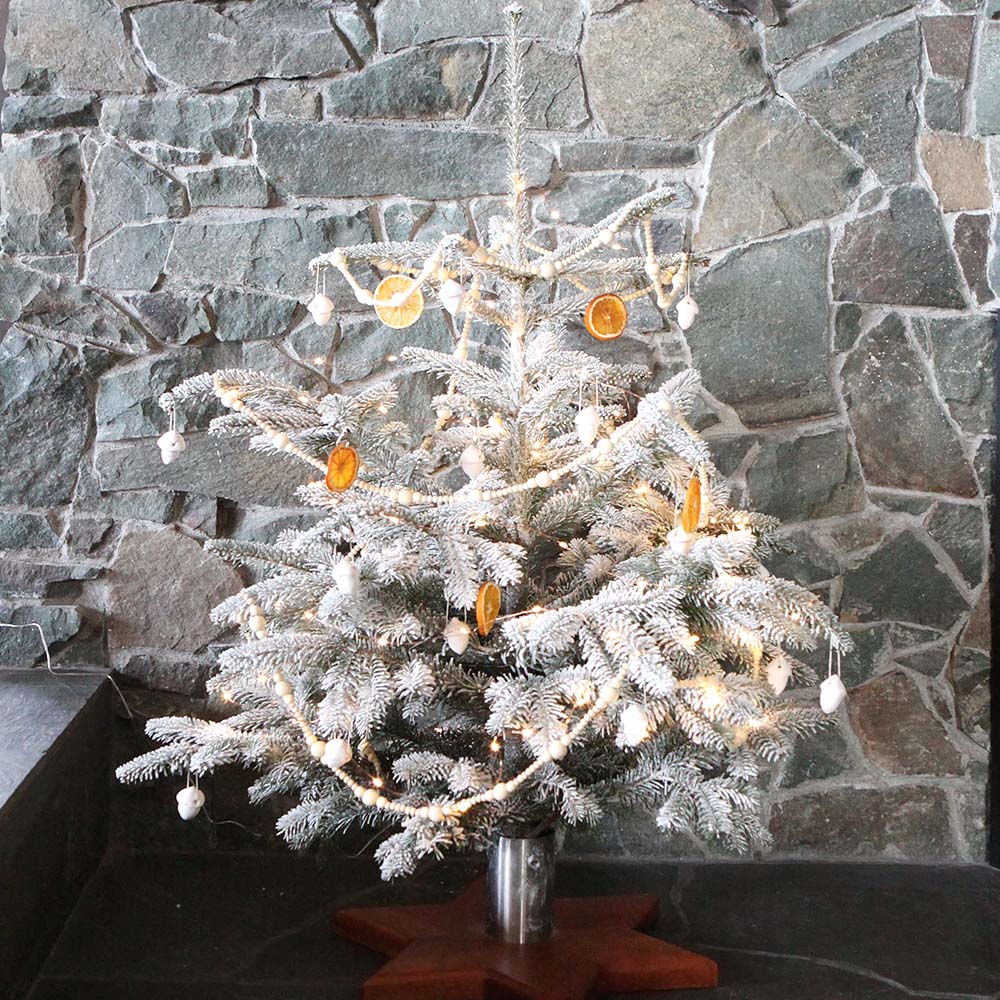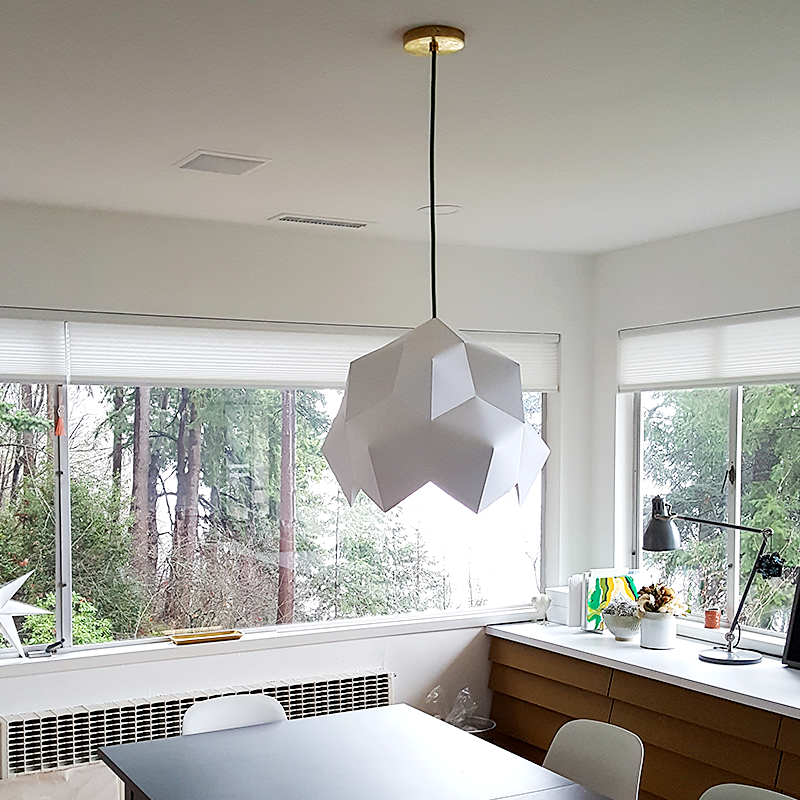 Search
We have been featured here
Full list
here
Search
We have been featured here
Full list
here