Drawing a moose is difficult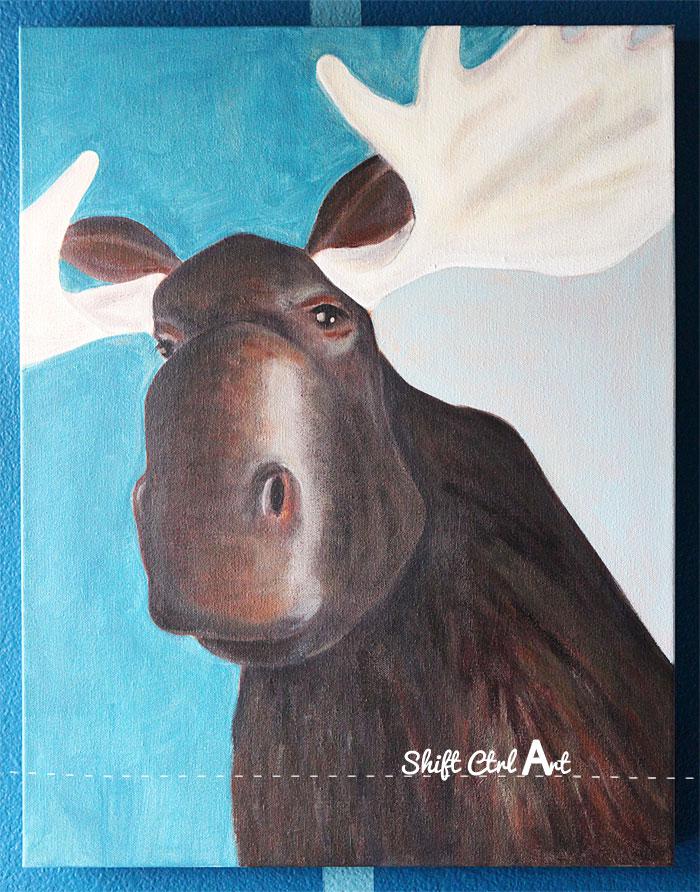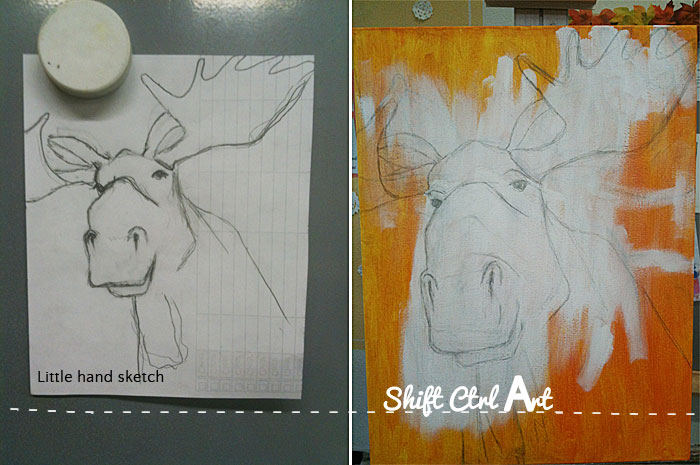 While taking that art class last year, after drawing some animals from photos like this
pencil drawing of my son
or
this acrylic giraffe
, and even
free handing this pastel cow
, I got the insane notion (hind sight being 20-20) to attempt to draw a moose.
Why?
Well, the main reason was that I was not able to find a good picture of a moose from a good angle with the right "look". The "look" was all in my head. So, I jumped in, both feet, and well... I'll let you judge.
I started out
drawing a moose four or five times, then painting it over with white paint and start over
drawing a moose by looking at a little hand sketch I made first.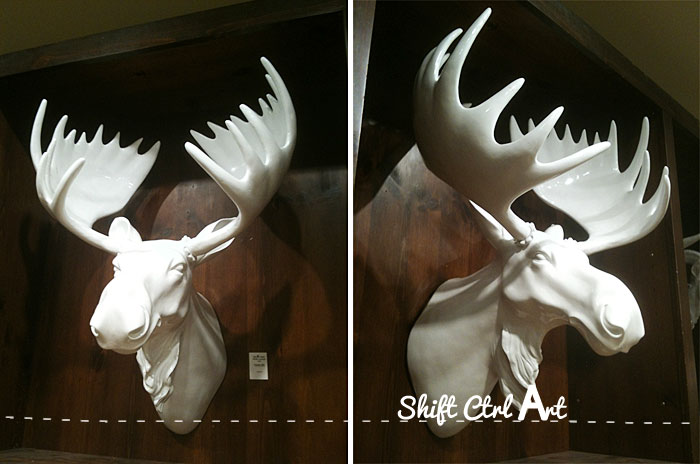 I even took an art field trip (?!) to my local ZGallerie and looked intensely at a moose they had in the store. This moose wasn't kind looking enough for what I had in mind. It was too anorexic looking which made it look too harsh for the more gentle, almost humorous moose I had in mind.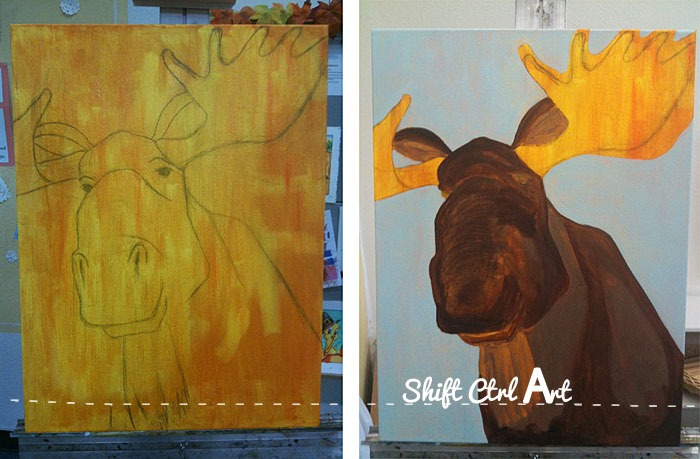 After
realizing this was the best I could do at the moment
finally settling on this drawing, I began adding color.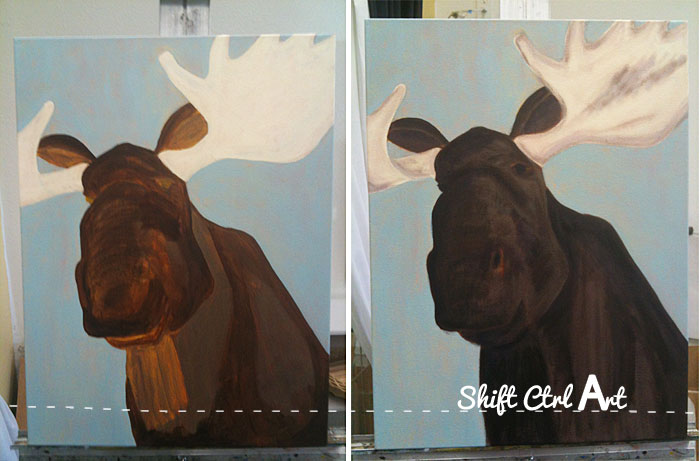 And more color, light and shade. The antlers were so difficult for me to imagine. Now that I look at the white ZGallerie moose, I can see that the antlers should be much more "cupped", than what I did here. Oh well... another moose, another time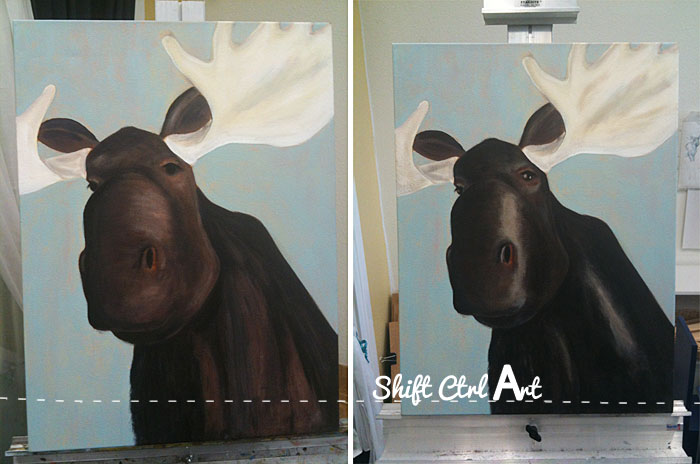 More layers. What I ended up really liking about my moose is the gentleness and slight humoristic look that he has. I love that he is looking down at the viewer with a somewhat inquisitive look. Almost as if to say "Why you looking at my antlers?".
Right?
Right now he is hanging in my entry hall. I used him as the focal piece in my recent hallway make-over for the submission to the
Frog tape contest last summer
.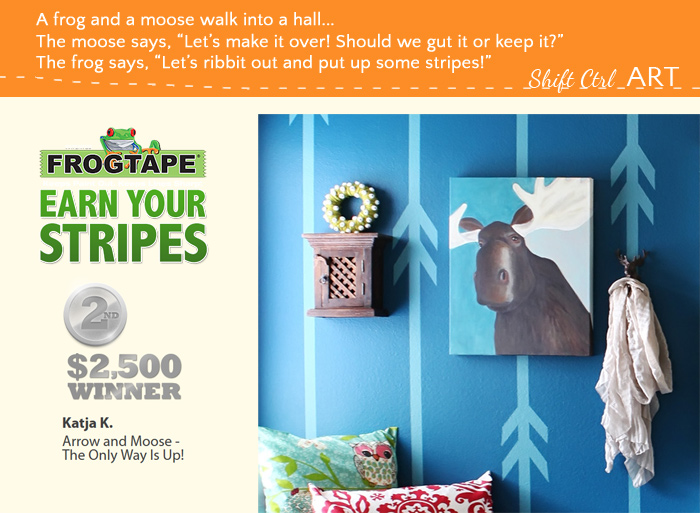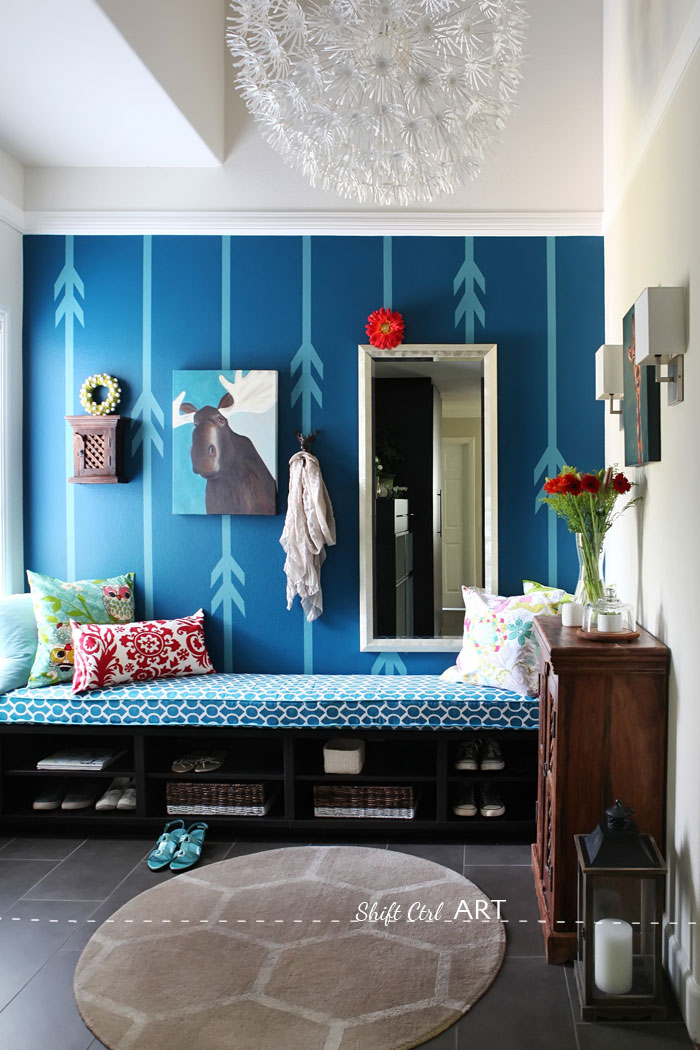 Here he is close up.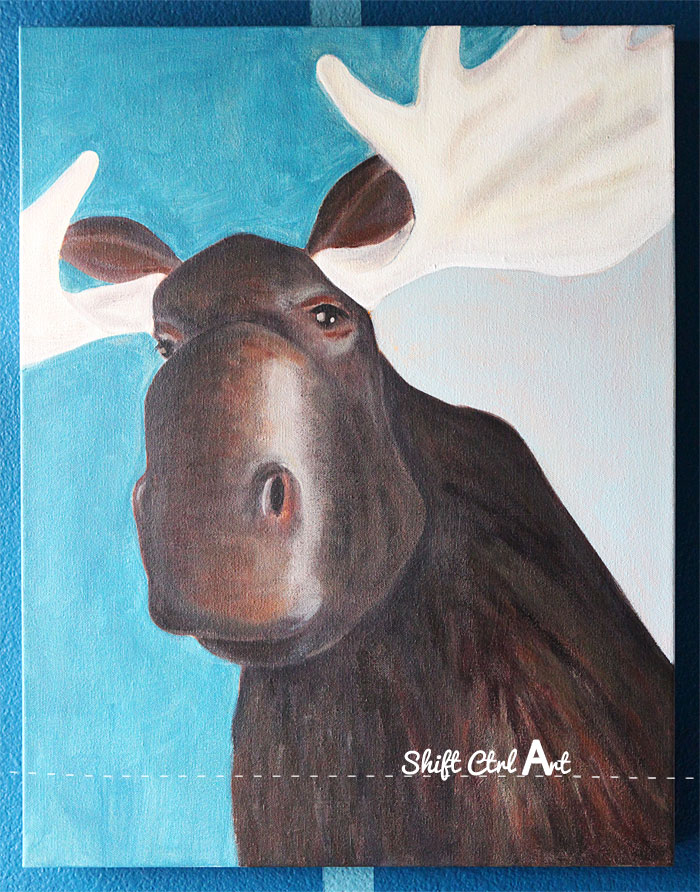 What does a moose say? I don't know. Mrhhhrrrrr?
Share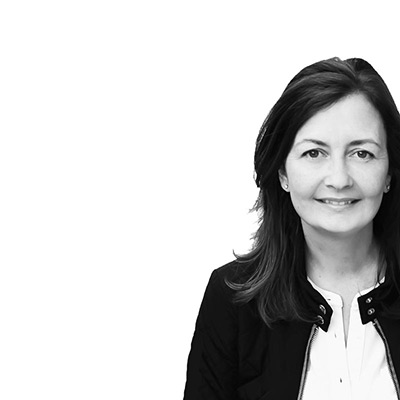 Categories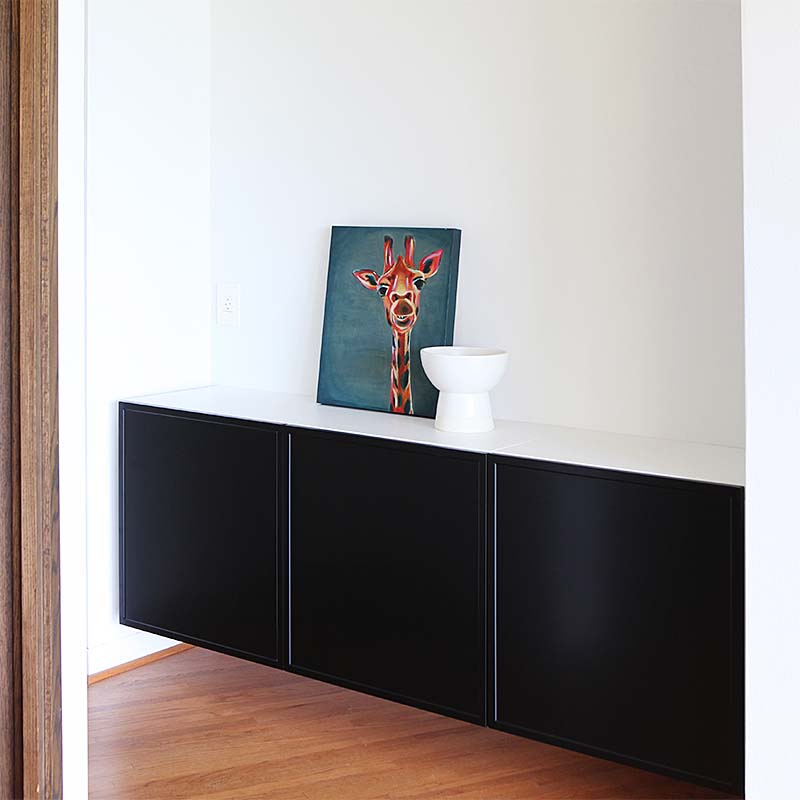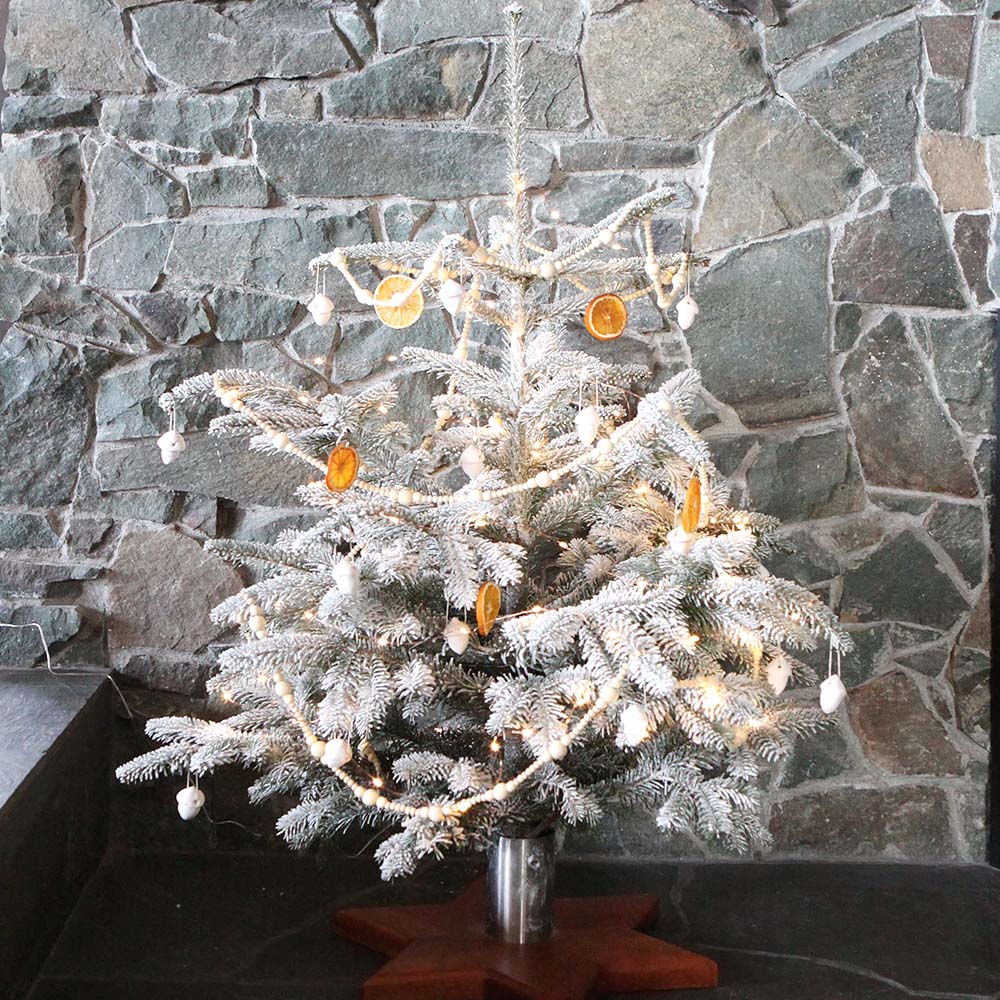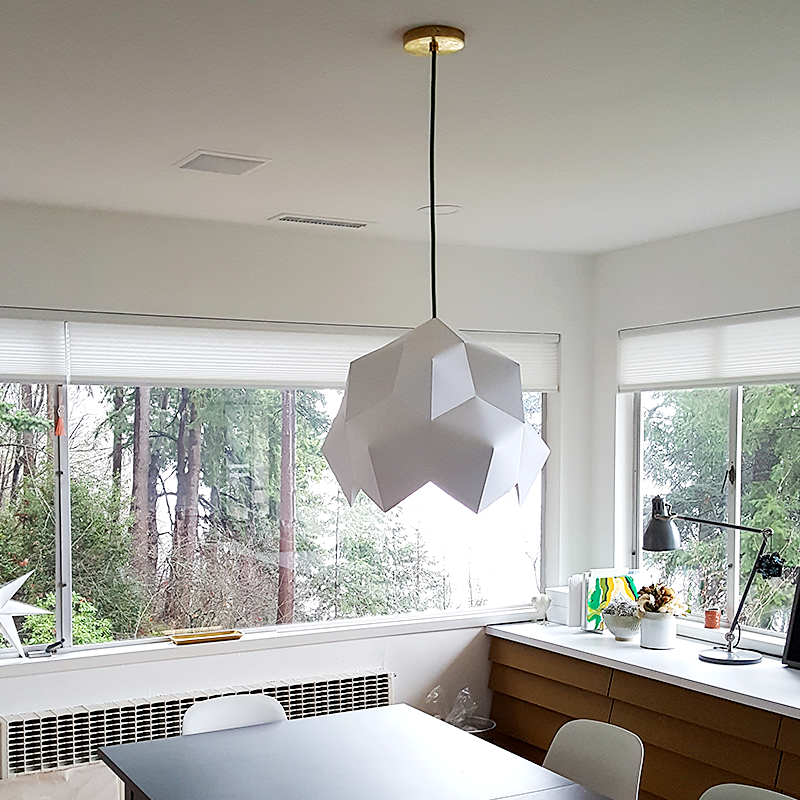 Search
We have been featured here
Full list
here
Search
We have been featured here
Full list
here