A white lotus flower - acrylic and oil paint on canvas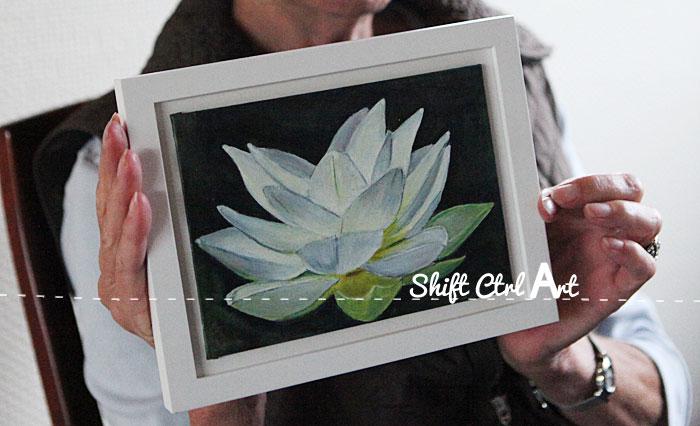 First a shout out to my pal Gretchen! Last week she showed off their gorgeous, new, hand made, kitchen table. I love how it turned out. I am sharing it with you because Gretchen was inspired by
my barnwood color staining idea
, which she made into her own and achieved such a lovely hue of gray on her own table. I love it when someone gets inspired by anything I do and I love it even more when they show the results!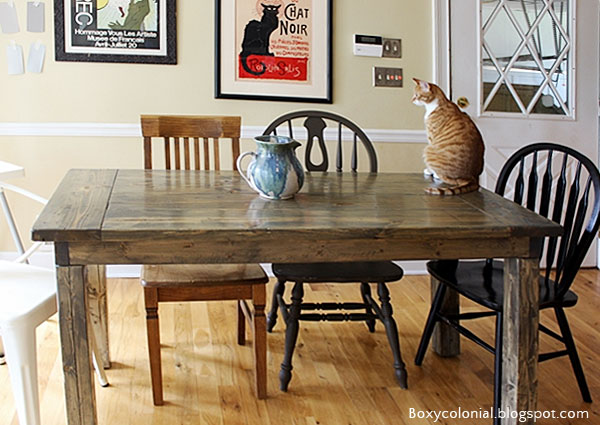 Isn't that table just beautiful! Full instructions at
Boxy Colonial
---
Here is a lotus flower I painted last year. I gave it to my mom for her birthday under the condition that she does not gift it to someone else. I am incredibly protective of my drawings. I'm by no means a picasso, but for some reason, I get super attached to my drawings and paintings and I just can't bear to give them away, so I had to make sure that it "stays in the family" ha

I started by finding a photo I really liked.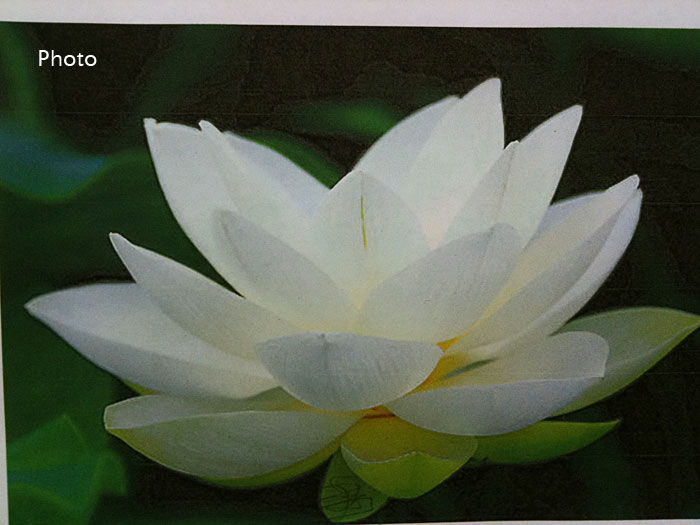 Picture found
here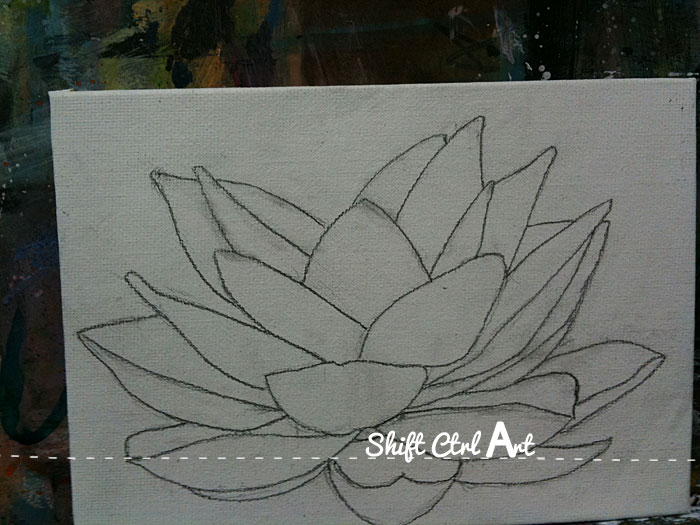 I took the picture with me to art class and first made a sketch with pencil.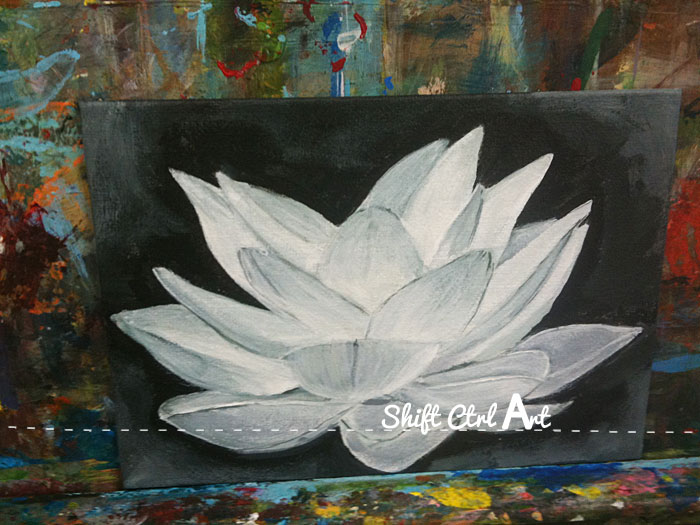 Then I painted highlights and shadows with acrylic paint.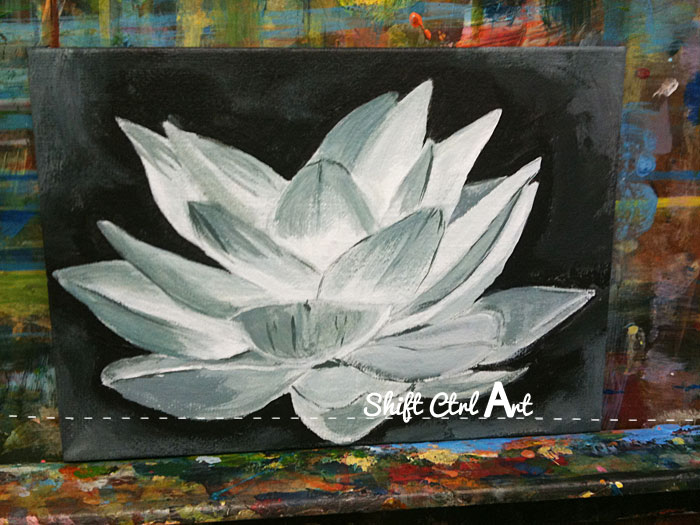 Quite contrasty.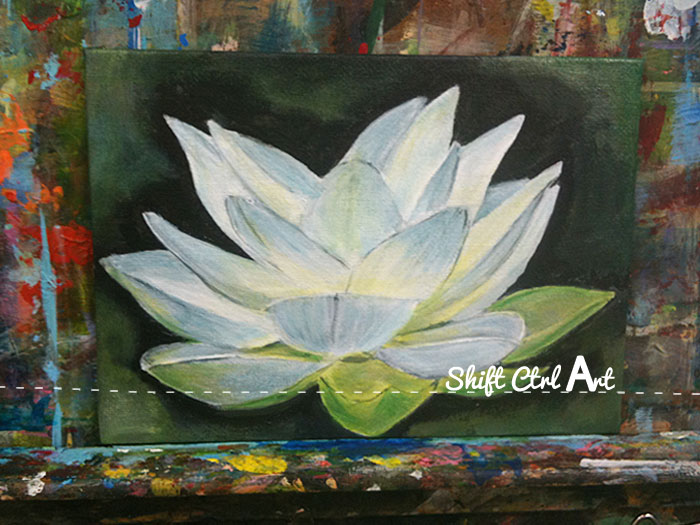 Then I added a glaze of oil paint in different colors over top.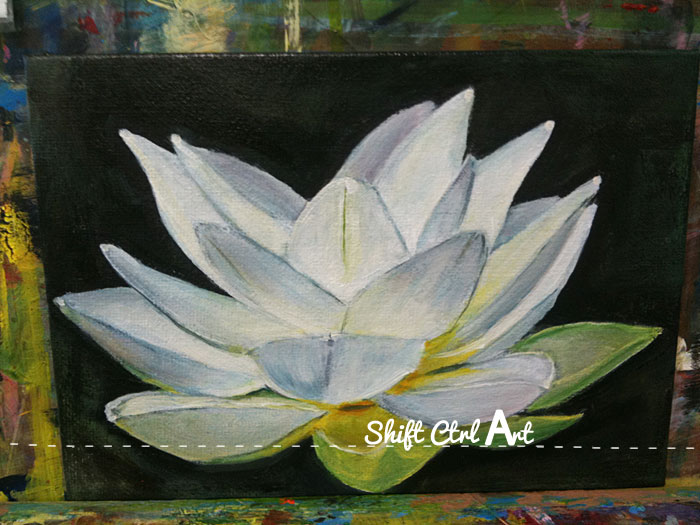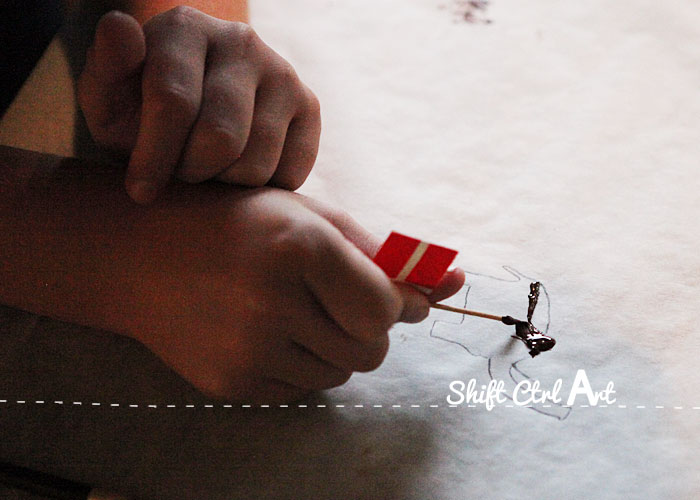 We brought the painting with us last year when we went to Denmark around my mom's birthday. B and I made her a traditional Danish layered cake for her birthday. My mom loves elephants (but the trunk has to be UP), so here B is making a center piece chocolate elephant for the cake.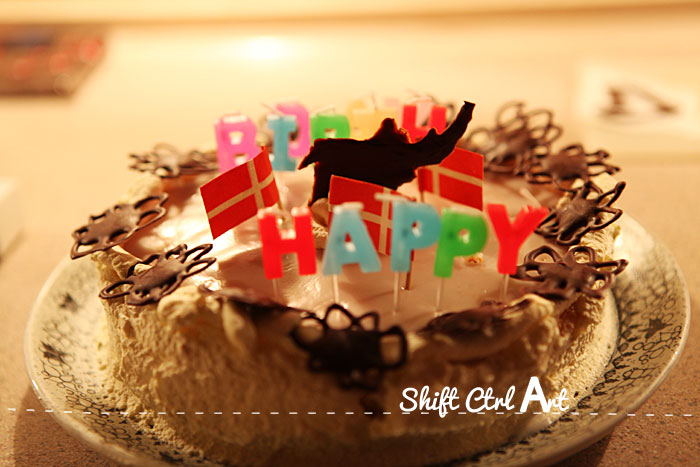 We also made some chocolate flowers to go on the edge of the cake. And we had also brought with us some Happy Birthday candles as well.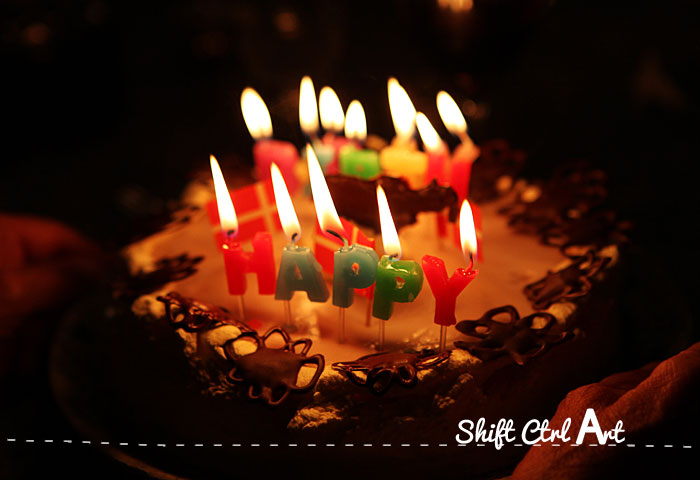 The trunk melted a little in the heat of the candles - aw. I love this photo.
Earlier in the morning my mom had unwrapped her picture and we hung it in their dining room.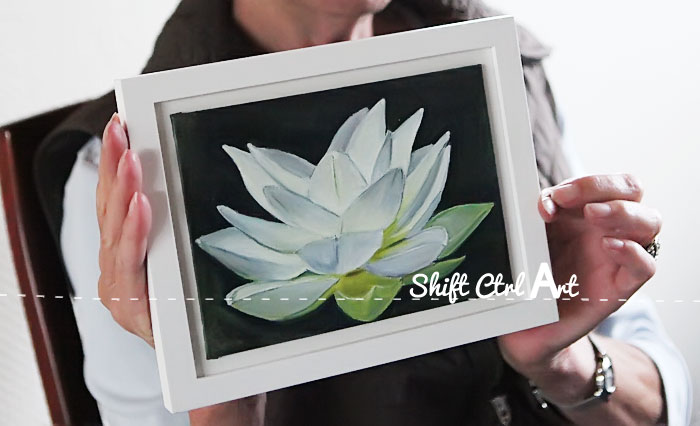 I used an IKEA Ribba frame to mount the canvas. I removed the glass and glued the thin canvas directly onto the matte with hot glue.
I really like the light and shadow effect and I definitely have a thing for white flowers.
A couple of people have asked if I sell prints, but at this time I do not. Thanks for asking, though

More
Artwork
here.
Share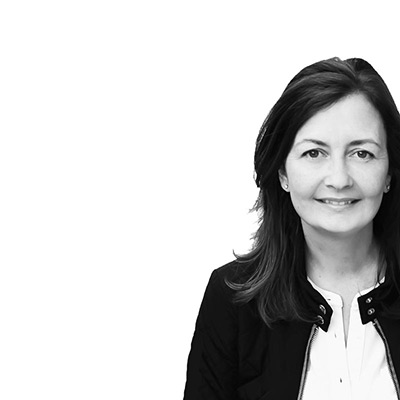 Categories
A white lotus flower - acrylic and oil paint on canvas is posted in the category
Drawing and Painting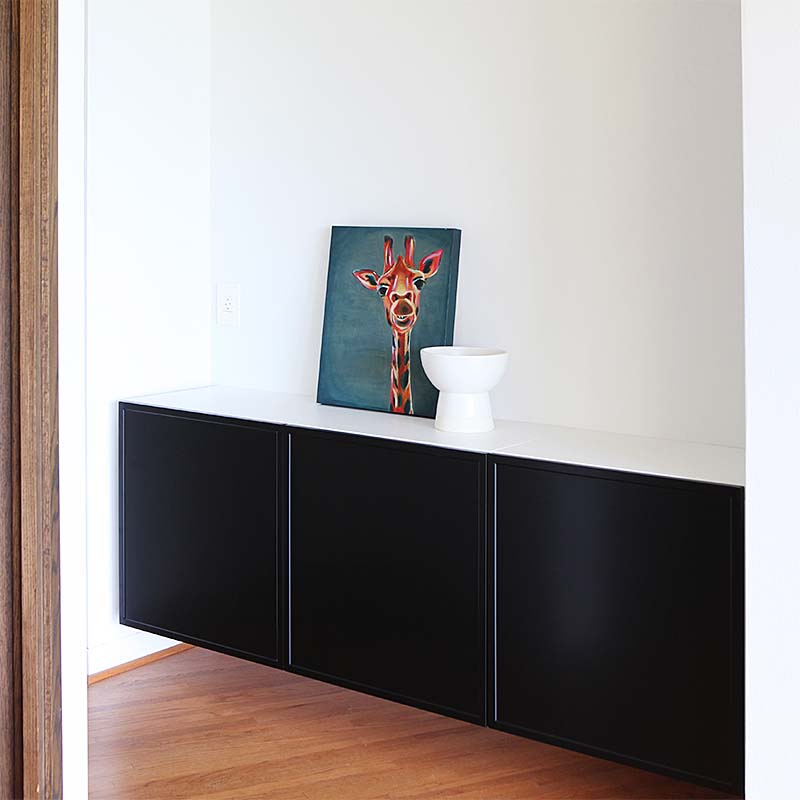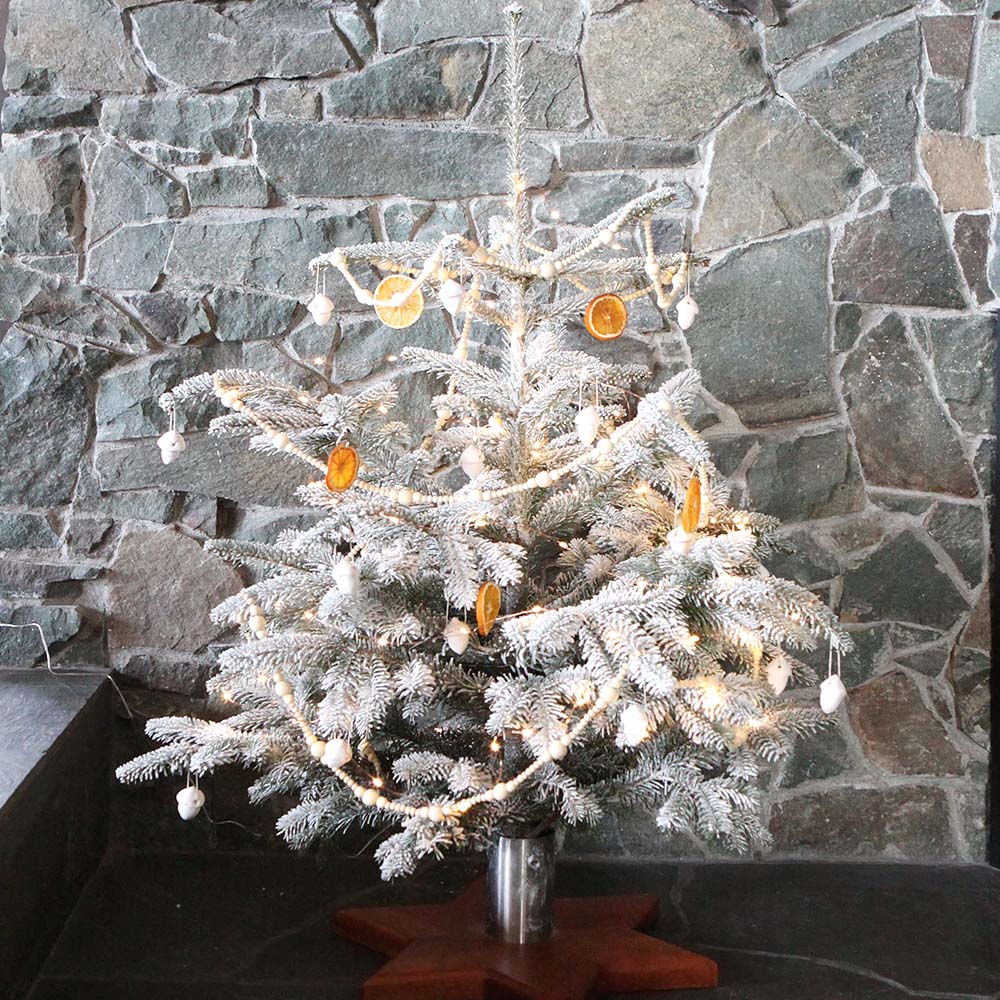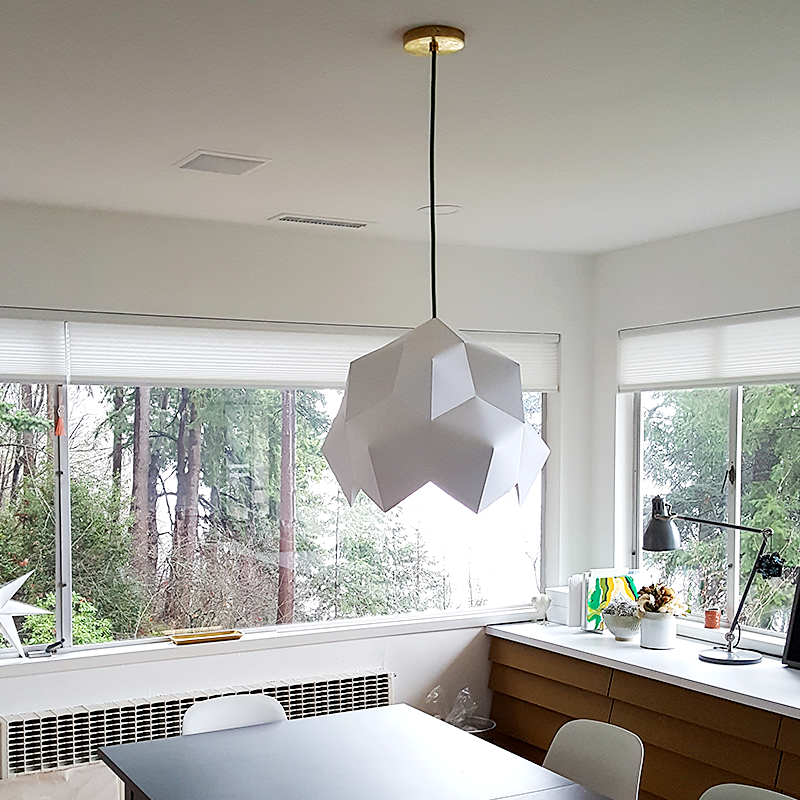 Search
We have been featured here
Full list
here
Search
We have been featured here
Full list
here