The upstairs hall - how I organize my craft cabinet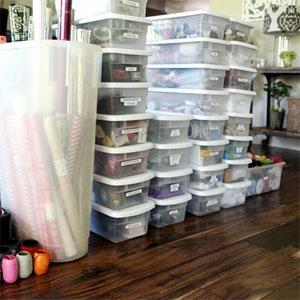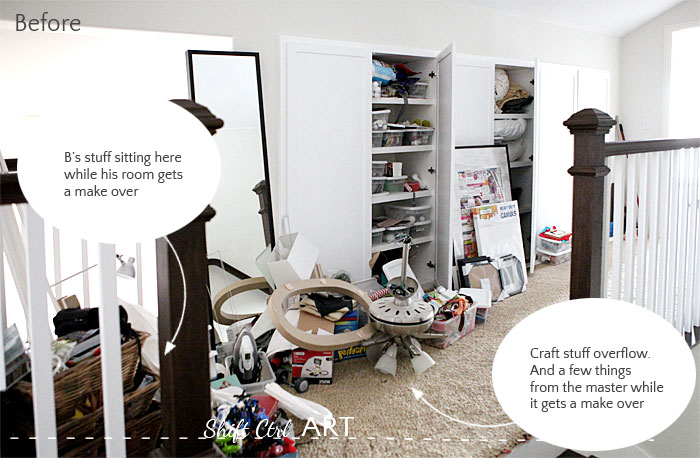 Sometimes it is even more satisfying to clear your clutter when it is totally messy first. Do you ever feel that? It's just so satisfying to see the big difference between the before and after.
While remaking
B's bedroom
and giving the
master a bit of a lift
and making a
variety of crafts
all the overflow and mess landed ... well on the landing and upstairs hall way.
It's was quite a mess. For a long time.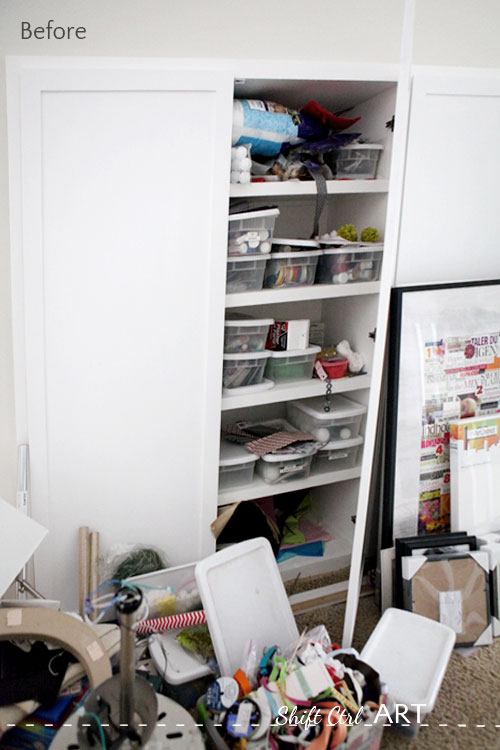 All my craft stuff was having trouble fitting into my craft cabinet. So during our Easter break, I gave myself a very stern talking to and organized all B's stuff into the
new containers I bought him at IKEA
recently and got rid of a whole trash bag full of stuff.
I also donated our two old ceiling fans that we took down when we put up new ones in
B's room
and
the master
.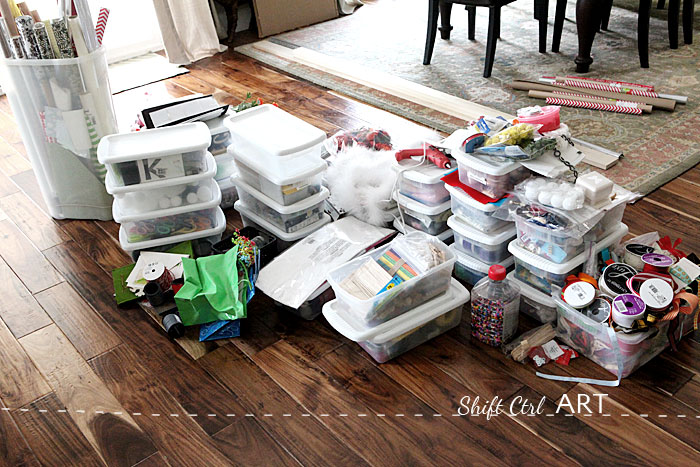 I carried all craft and gift wrap related items down to the living room to assess the situation. Ohhhh so much craft stuff and so many rolls of 1 dollar gift wrap from Target. So much ribbon. Don't touch my ribbon. Step away from my ribbon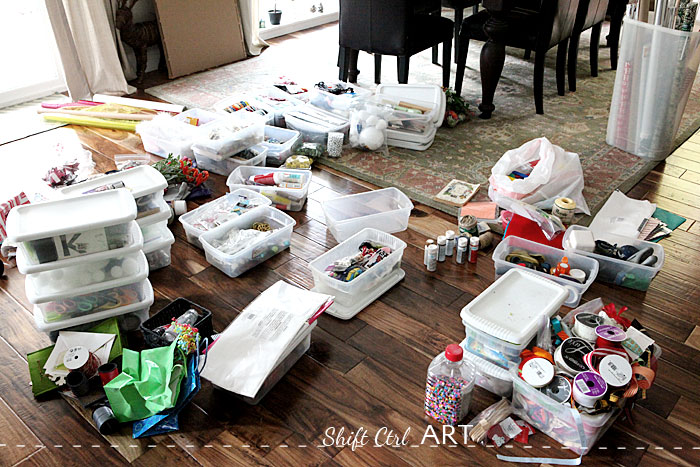 Then I went through all the bins and sorted every like item with like item. I went through all my ribbon and removed all the short pieces - less than 12 inches. And just over all threw out anything I didn't love

.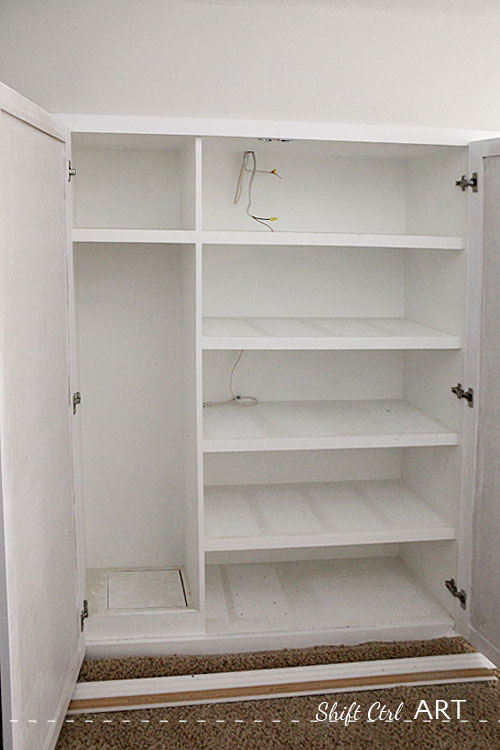 The cabinet was nice and dirty after I emptied it so it got a good cleaning first. After the doors were made and had a couple of coats on them, everything had just been hurled into the cabinets while the stairs were being finished, so it was very dusty and had never been properly organized.
Also the cabinets were prepped for lighting - a project that we never got around to finishing.
My clutter clearing netted me a full bag of trash. Weeee.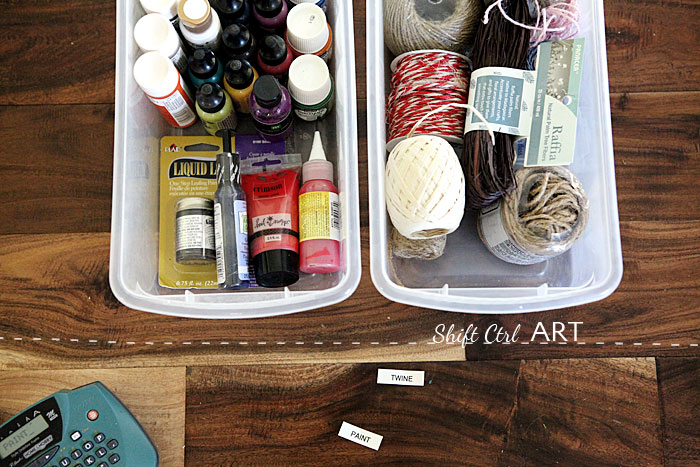 Then I updated the labels on all the boxes that had new content.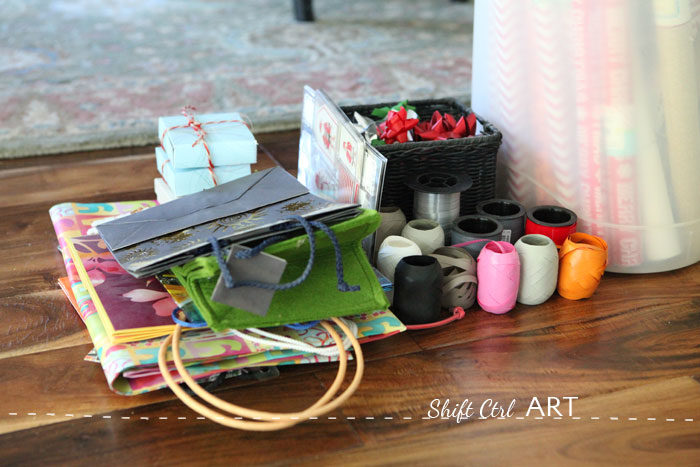 This is my curated pile of gift bags and gift ribbon.
My curated selection of gift wrap.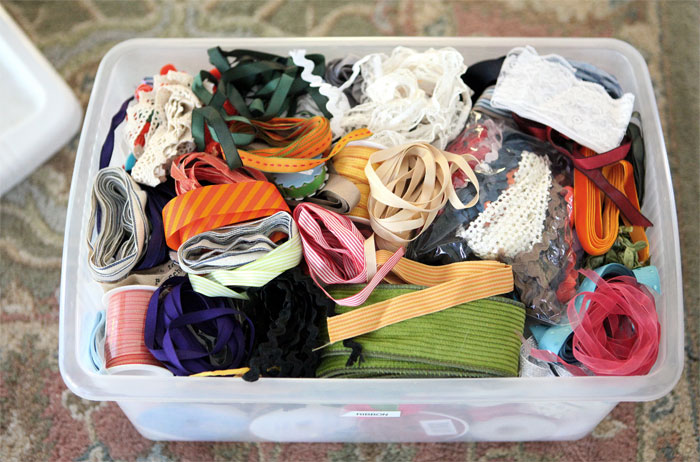 My curated bin of ribbon. I have promised myself not to buy anymore ribbon.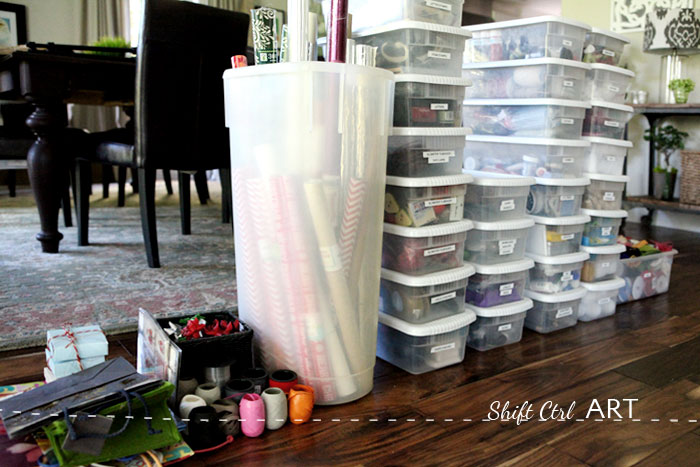 And all the boxes ready to go back into the cabinet. I have 28 of the small bins - they are the shoe bins from Target.
Curious about what is in all the bins? My labels/categories are:
Letter stamps, foam stamps, letters, floral tape & wire, floral, floral, circle punches, shape punches.
Corks & magnets, snowflakes & bells & sequins, jewelry & beads, gilding.
Paint, twine, glue gun, glitter, spool of ribbon, tools, glue & adhesive, craft wire & boullion thread.
Embroidery & floss, pom poms, pipe cleaners, feathers, wood & googly eyes, Hama perler supplies, felting, styrofoam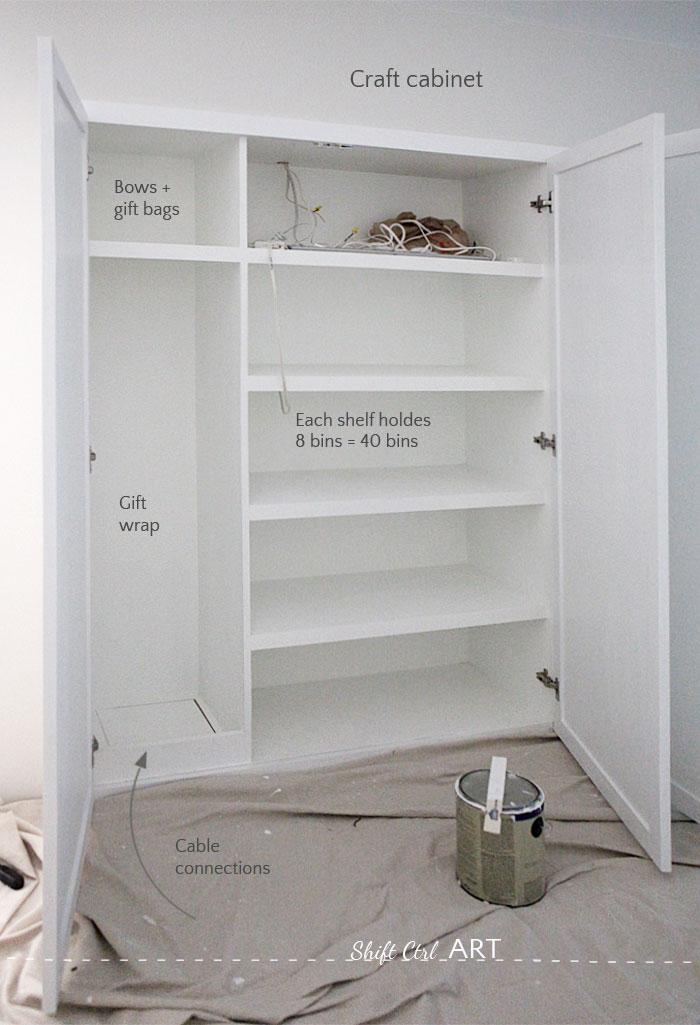 This weekend, I got out the paint and gave everything a couple of fresh coats of white white white.
Luckily I have room for 40 bins in the cabinet, but of course the bin of ribbon takes up room for four small bins at least and I have a tub of Hama beads - who doesn't - and so on. And I love it when there is a bit of room to grow. That gives the cabinet some nice Feng Shui.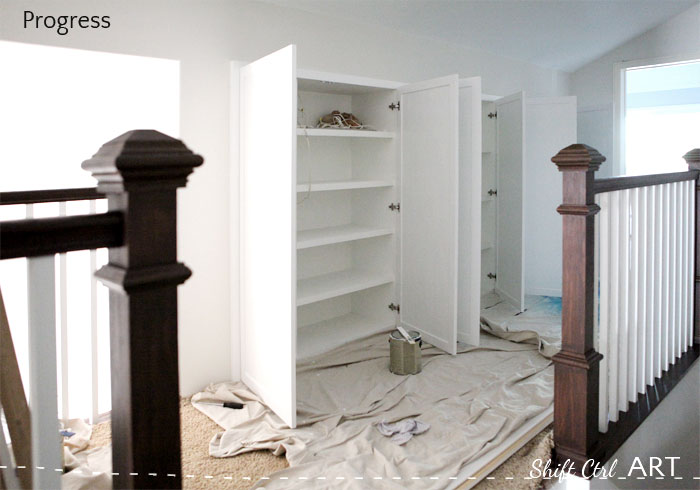 We have bought the last parts to get all the lighting to come together. That is next on the list. We are going to use LED lights in the cabinets. We are going to add hardware to the doors and some art work...
All that and more next time we check in on our upstairs hall way.
Are you tackling any big messes in your house right now? Or doing any spring cleaning?
Next:
Upstairs hall - the reveal - see how my craft cabinet came together
Share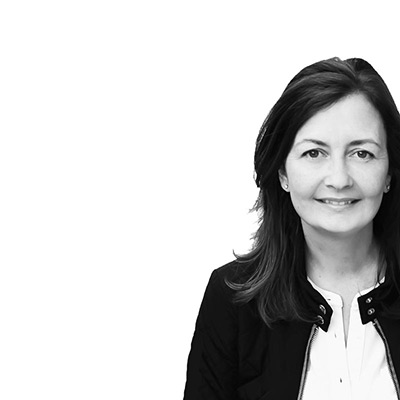 Categories
The upstairs hall - how I organize my craft cabinet is posted in the category
Before & After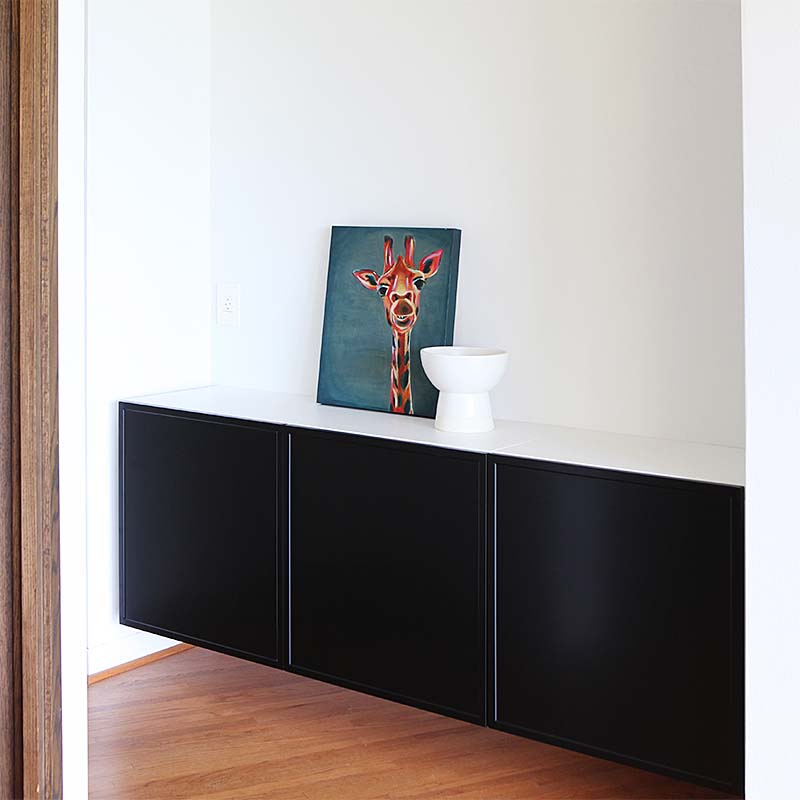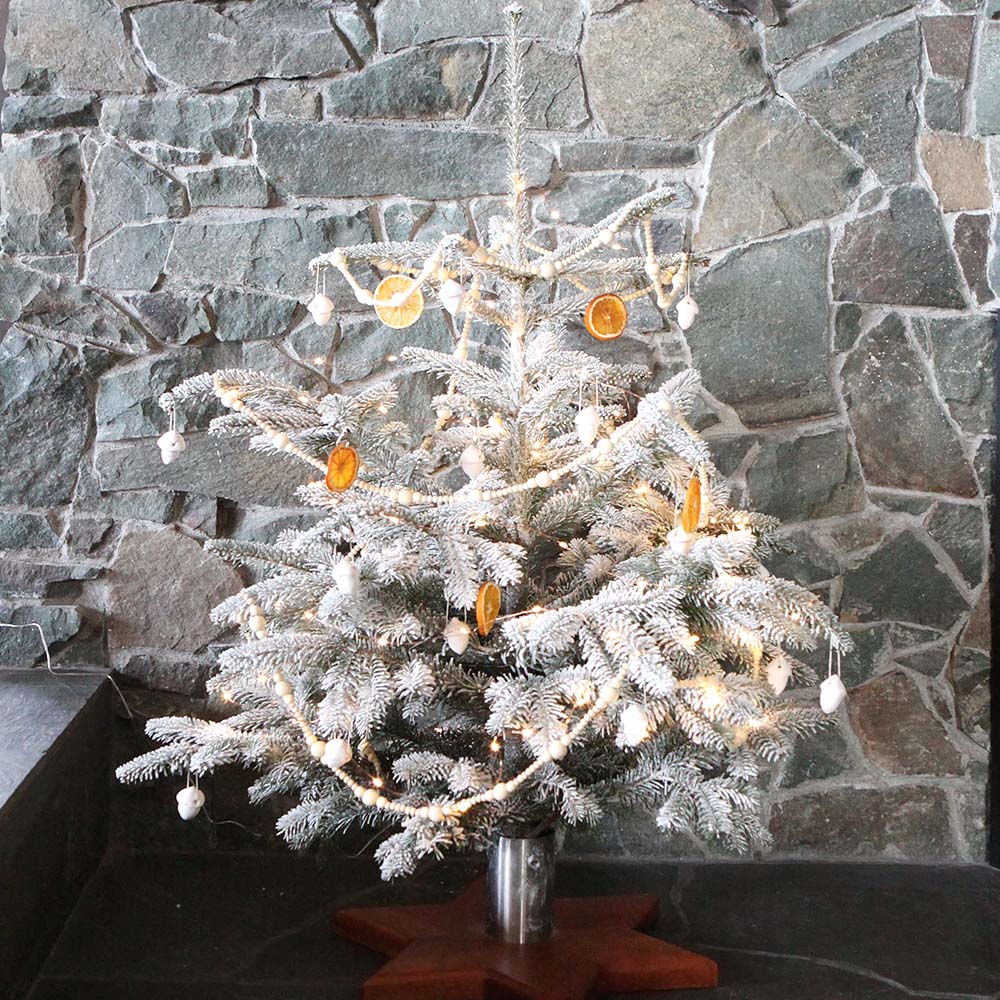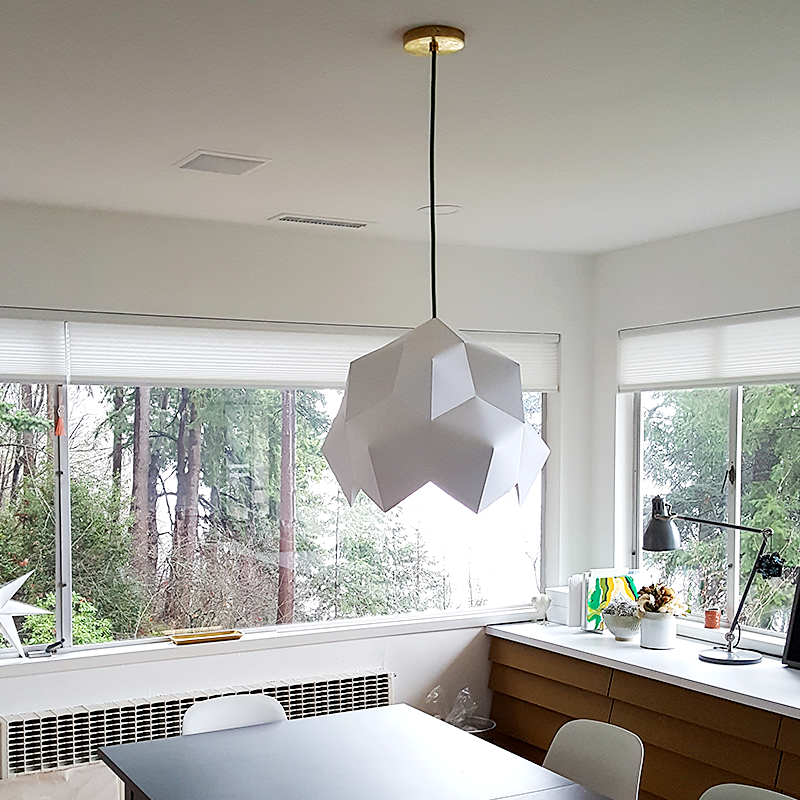 Search
We have been featured here
Full list
here
Search
We have been featured here
Full list
here