Christmas table - pom pom runner, copper crackle, beaded garland trees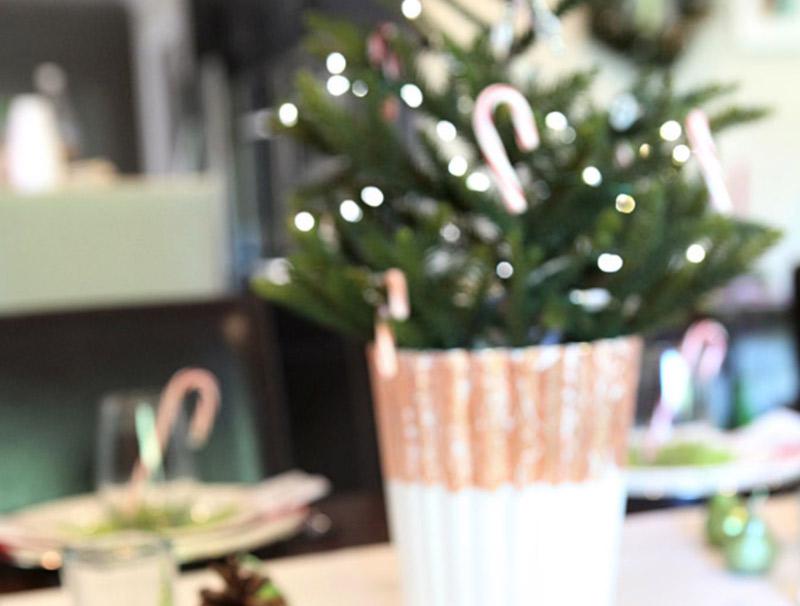 Edited: Wheeeeeeee this project got picked to be featured among the top 3 over at Two Twenty One.
Thank you so much Chelsea and thanks so much to the whole crew of fabulous co-hosts Kim, Michelle and Rachel.
This project has me totally excited for Christmas.
I finished decorating my tree (come back on the 13th for that) and except for the fact that I would love to come up with something fabulous for my two big windows in the living room, I have now "decked the halls".
I sewed a pom pom runner and made little garland, candy cane, lit trees for our Christmas table. Here they are.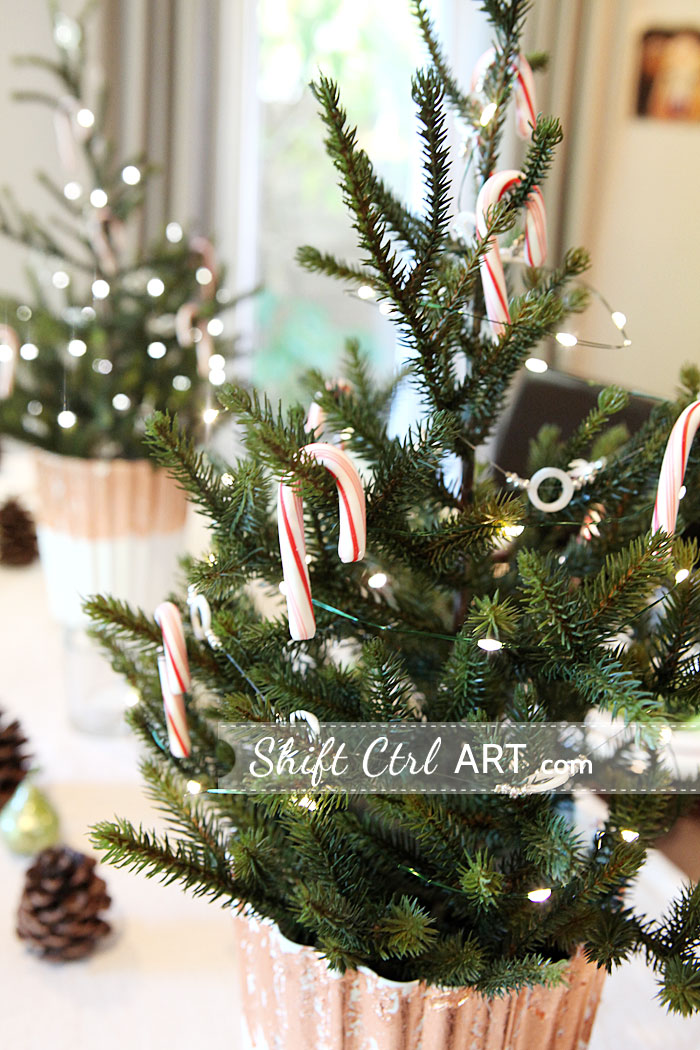 Let me start at the beginning.
First, I made a table runner out of oatmeal colored linen and strands of white pom-poms. I got everything at JoAnns.
Here is how I did that.

Click image to view larger.

Click image to view larger.
Here is a detail shot of the finished runner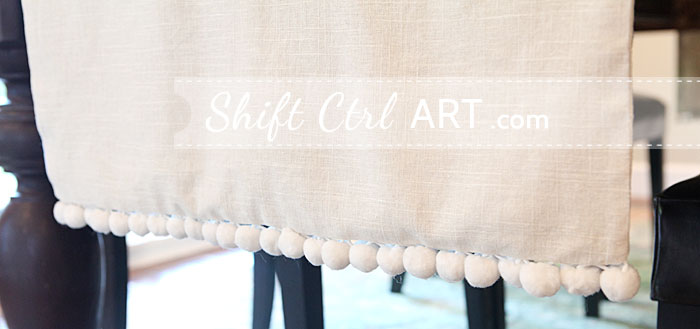 Next, I gave the IKEA pots a crackle finish with copper leafing. If you want a more solid look, you could paint the pot in a copper tone first, before adding the leafing.

Click image to view larger.
Then I made the beaded garland for the trees.

Click image to view larger.
You can find the crimpers in the Jewelry section of your craft store. I also used transparent fish line to string the garland.
Here is a detail shot of how the crimper works (website only)
A detail shot of how the crimper works:
Then I added some LED mini stings of light (Martha Stewart brand - got at Target a couple of years ago) and a few miniature candy canes to my IKEA pine trees and set them into the pot. I hid the battery pack inside the pots, under the trees. I talked about all my IKEA Christmas finds in
this post
.
Then I set the table with all my new goodies.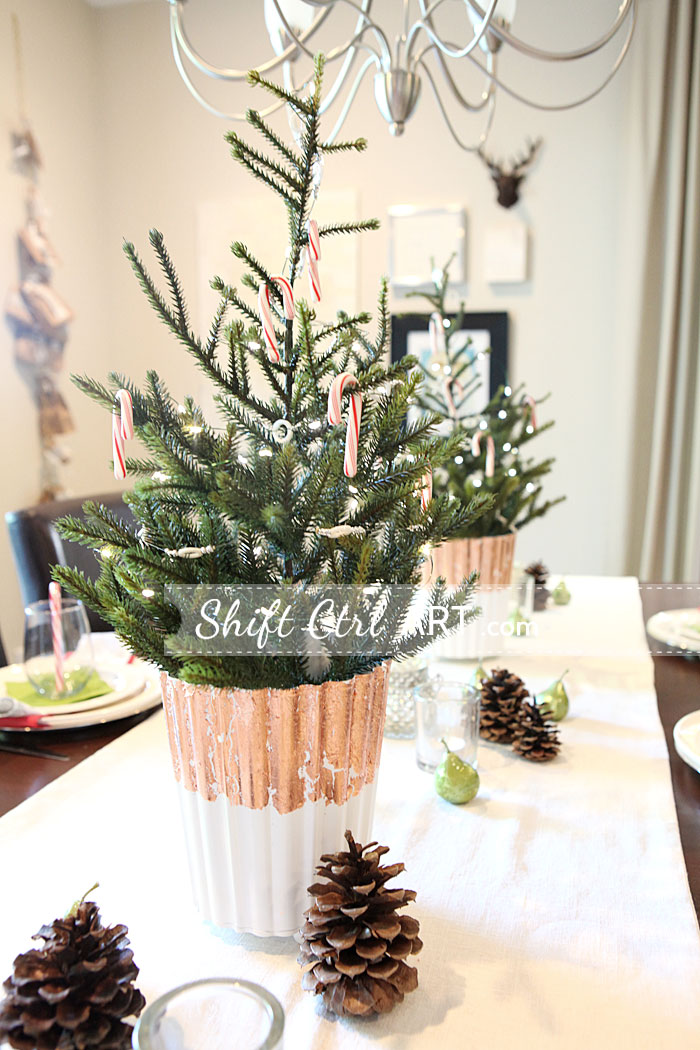 I just got these charming stem-less wine glasses with chalk board from a very dear friend of mine, so they had to go onto the table of course. They are from Pier1.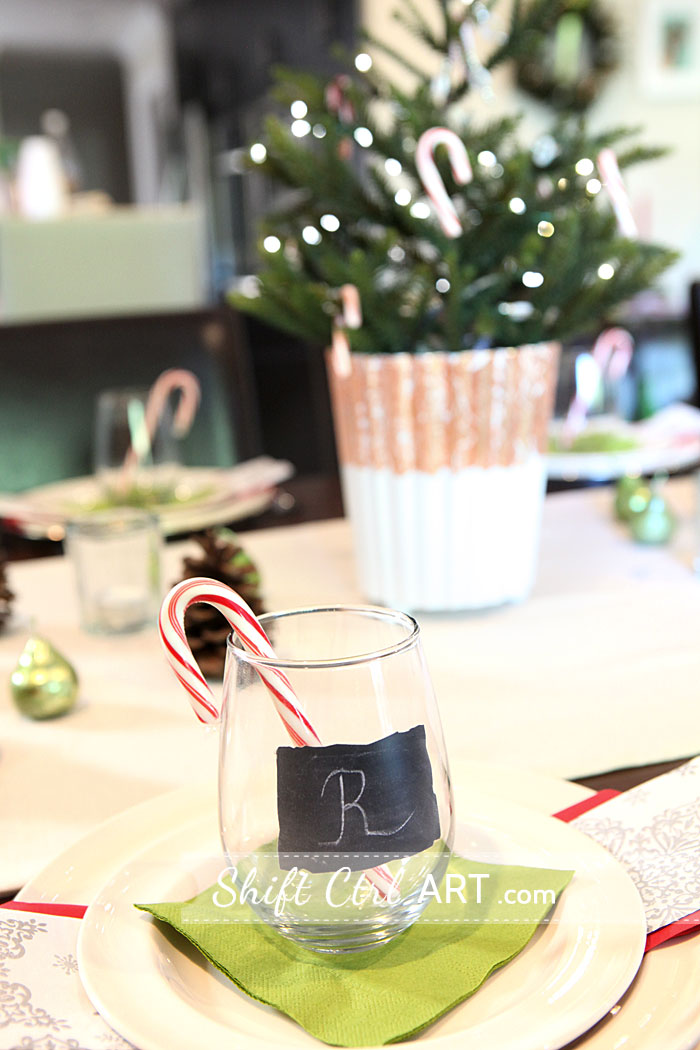 I also really liked how the table looked at night with the glow from the lit trees.
The gilded pears are vase fillers that I found at Target a couple of years ago.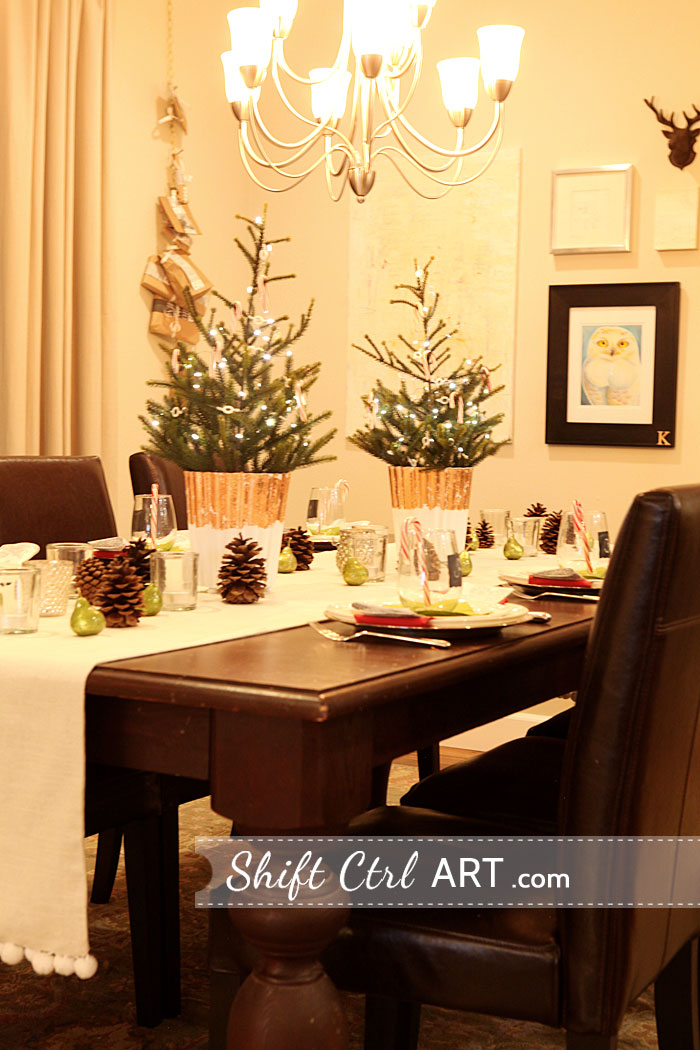 I like how the pom poms give a subtle reference to my
handmade pom-pom garland on my mantle
.
Linking up to the last of 4 parties at
Decor & the dog
,
Maybe Mathilda
,
Newly Woodwards
&
Two Twenty-One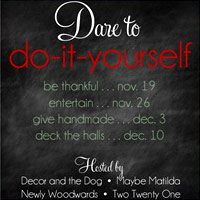 Want to see what else I made for these challenges?:
Dare to give thanks:
Acorn door hanger
- This was chosen to be among top 3 by
Maybe Mathilda
- Thank you!
Dare to entertain:
Felt flower napkin ring
- This was also my dining room reveal.
Dare to give hand made:
Felt sleeve votives
Also linking up to
A humble creation
How are you getting ready for Christmas? Leave a comment with your blog link and I will swing by your place

I can't wait to see what you did!
Share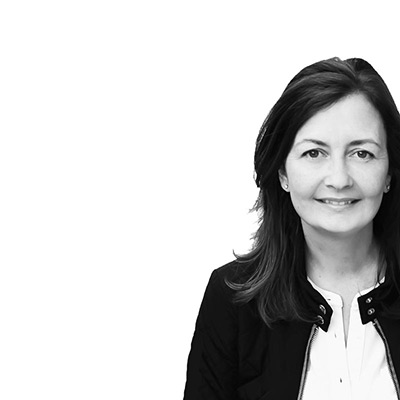 Search
We have been featured here
Full list
here